I've gotten 3 requests this week for our Italy recommendations and took that as a sign that it's time to finally share our honeymoon itinerary. For those of you who have gotten married, you know how ridculously stressful it is leading up to the wedding (or weddings plural in our case!). Rishil and I typically plan all of our trips ourselves, but just didn't have it in us for our honeymoon.
We ended up working with Audley Travel after a recommendation from a friend, which was completely stress-free and handled every little detail for us. This was amazing and exactly what we needed after a few of the busiest weeks of our lives. However, you definitely pay a premium for that kind of service, so I wanted to share everything we did with you all so you can take it and plan it yourselves.
We spent a little over a week in Italy and chose to see the Amalfi Coast, Florence, Tuscany, and Rome. It was a lot to see in a week; I would recommend more time to see all of these places because the pastabilities are endless in this perfect country!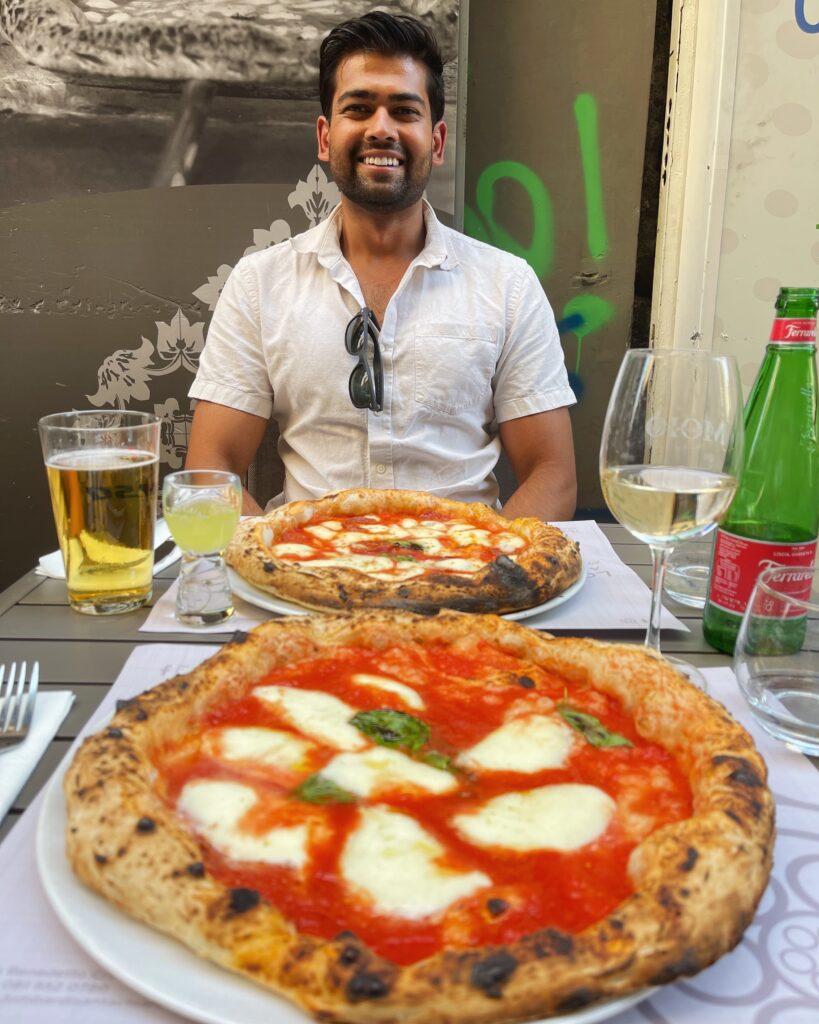 On our first day in Italy we stopped in Naples for an authentic Neapolitan pizza and then headed straight to the Amalfi Coast, which is about a 1.5 hour drive from the airport. We arrived in the afternoon, checked into our hotel, and headed to the pool for a spritz. Hotels in Positano are very expensive; the nicest one is Le Sireneuse. We knew we wouldn't be in the room very often so we went with the less expensive Eden Roc and were really happy with it! They have this incredible cherry liqueur called Marendry that we couldn't find anywhere else, so ask for that in your spritz if you stay there.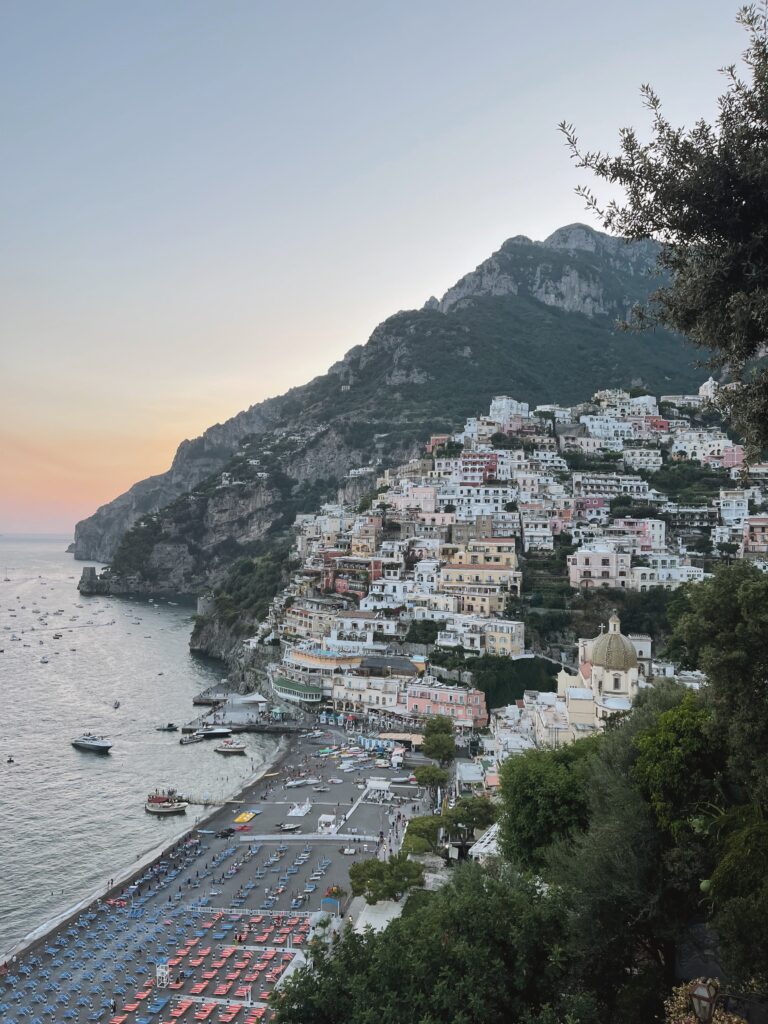 We spent every evening down by the water drinking you guessed it, spritzes, and eating at the amazing restaurants that served fresh seafood. Our friends Annalisa and Chez happened to be in Positano at the same time as us and took us to Chez Black. It was fantastic!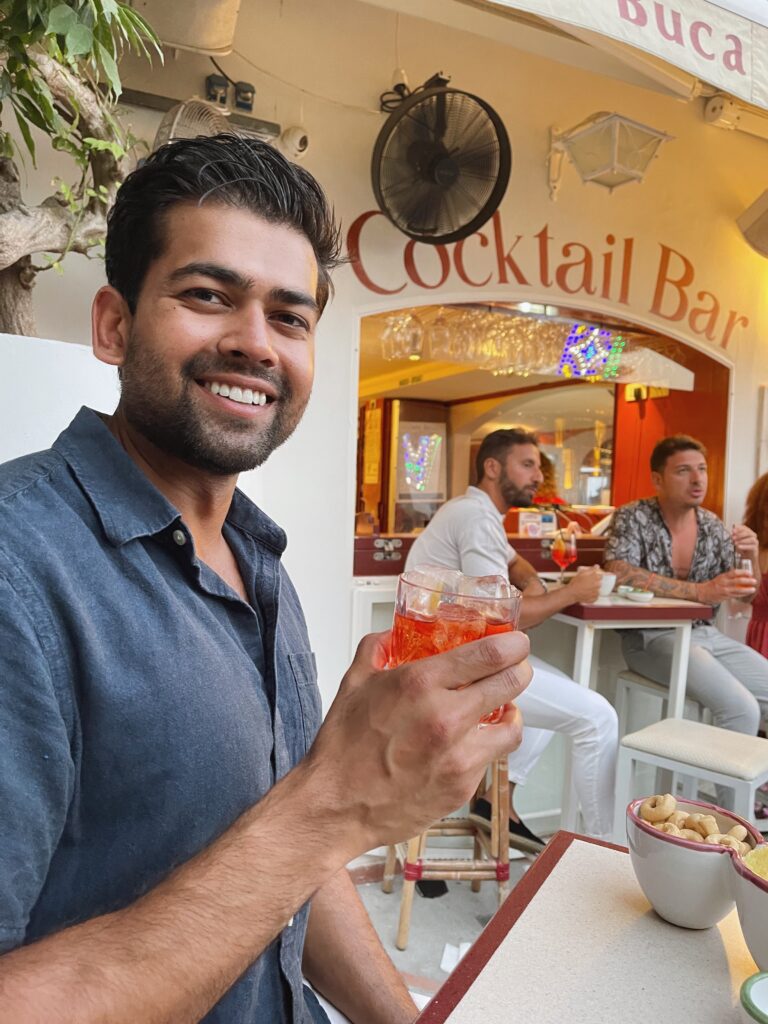 This is a must if you go anywhere near the Amalfi Coast and was potentially my favorite activity of our entire honeymoon. It deserves an entire blog post on it's own, but just know that you spend ~8 blissful hours on Chiara's family owned estate filled with lush lemon groves, the most stunning garden, and more food than you know what to do with. It was the only meal we ate that day and we went to bed so full. It's worth every penny!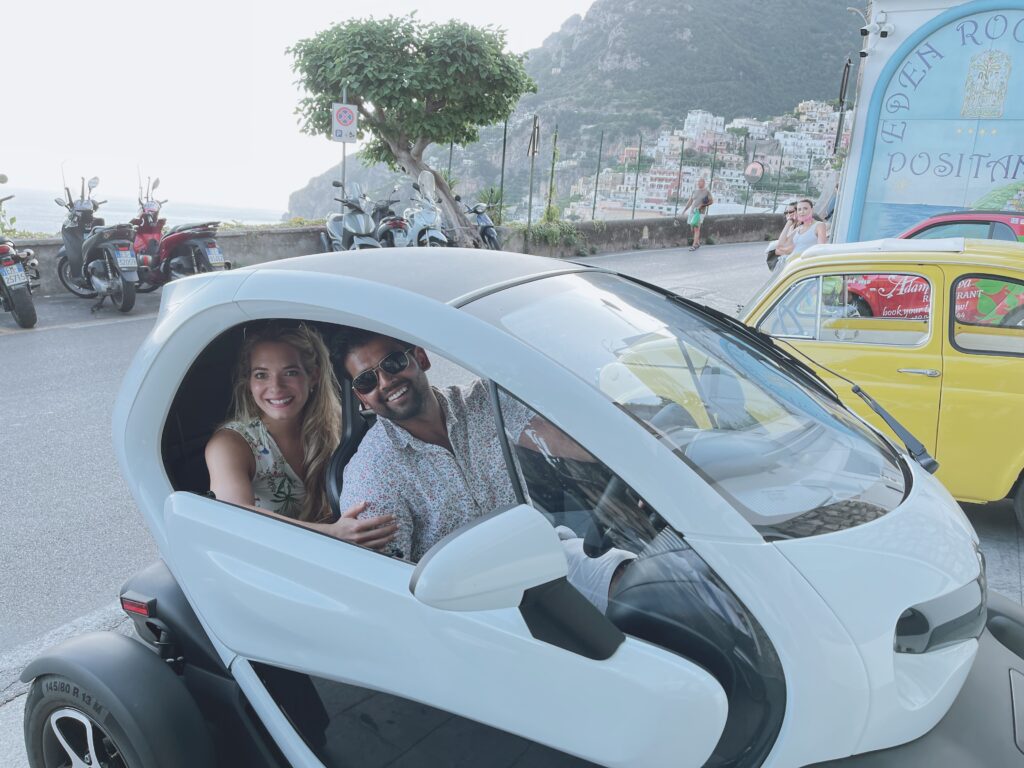 We took this little two-seater car to the class since it was an hour away from Positano, and it was SO much fun. We rented it from our hotel, much cheaper than hiring a driver!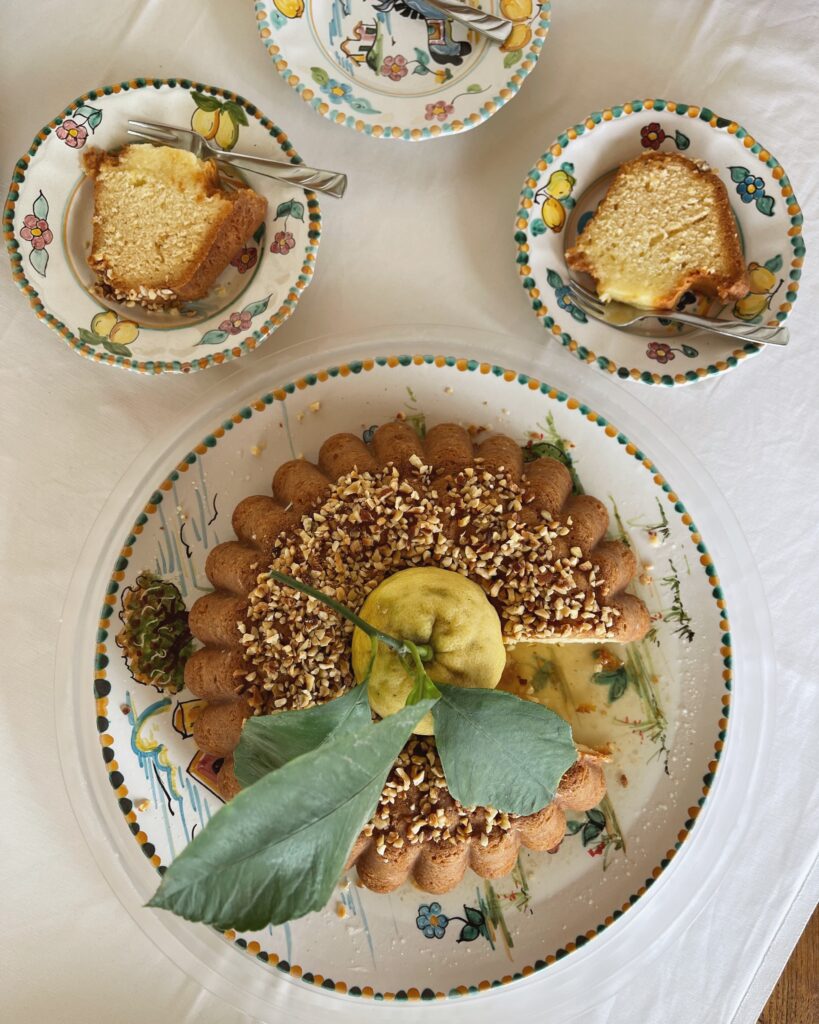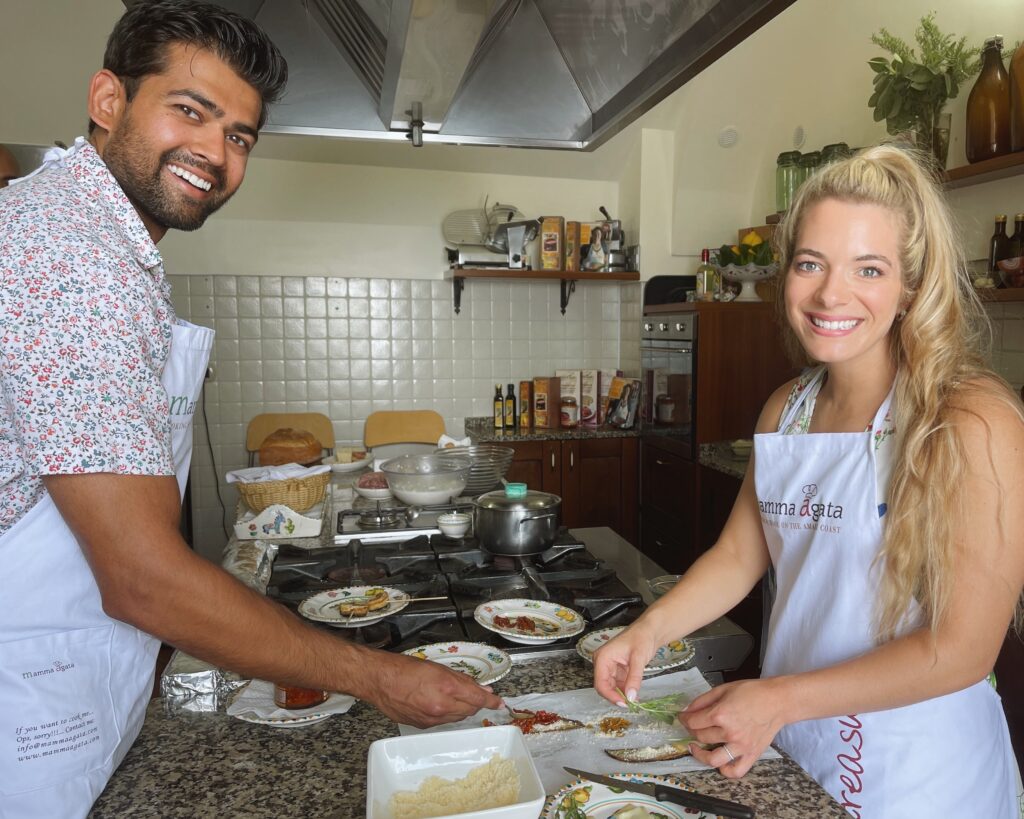 We took a ferry to Capri for the day which was such a fun activity. Bring cash since they serve the classic Amalfi drink on the boat- a limoncello spritz! We walked up to the top of the island (a serious workout!) which worked up an appetite, so we stopped and ate at Lo Sfizio. It was one of the best meals of the trip with the freshest pasta and the kindest service. Please eat there if you go to Capri!
Spend the rest of the day walking around the island and head home for dinner by the water and more spritzes.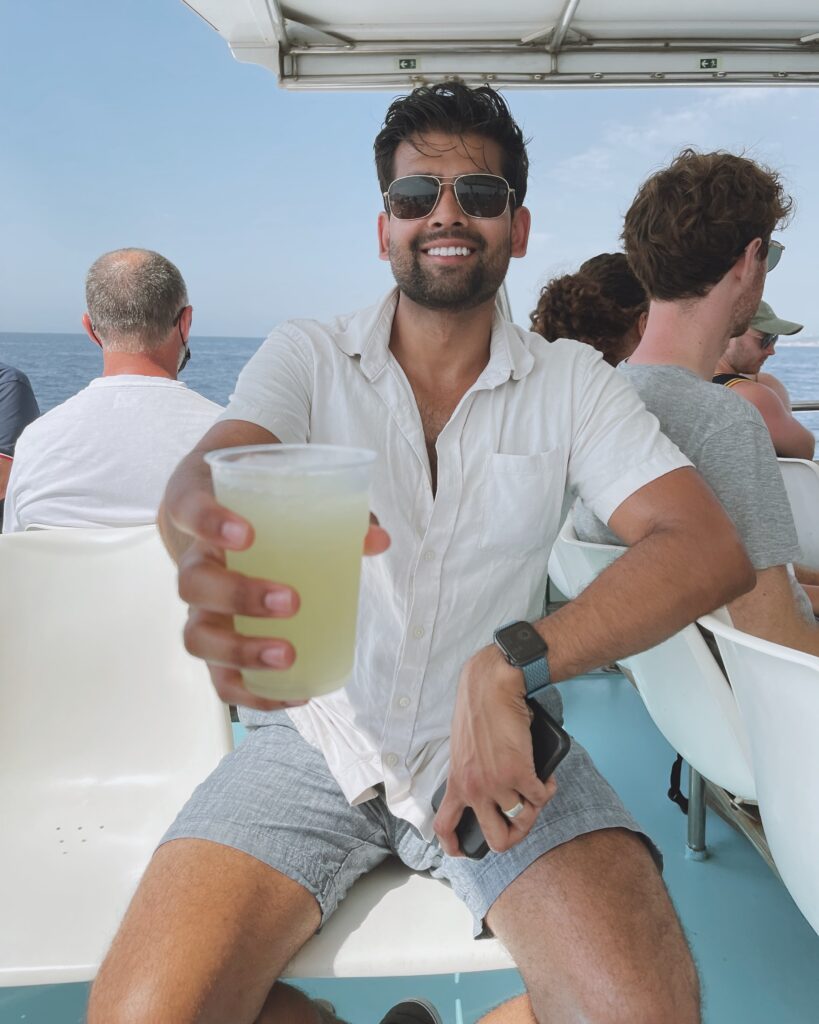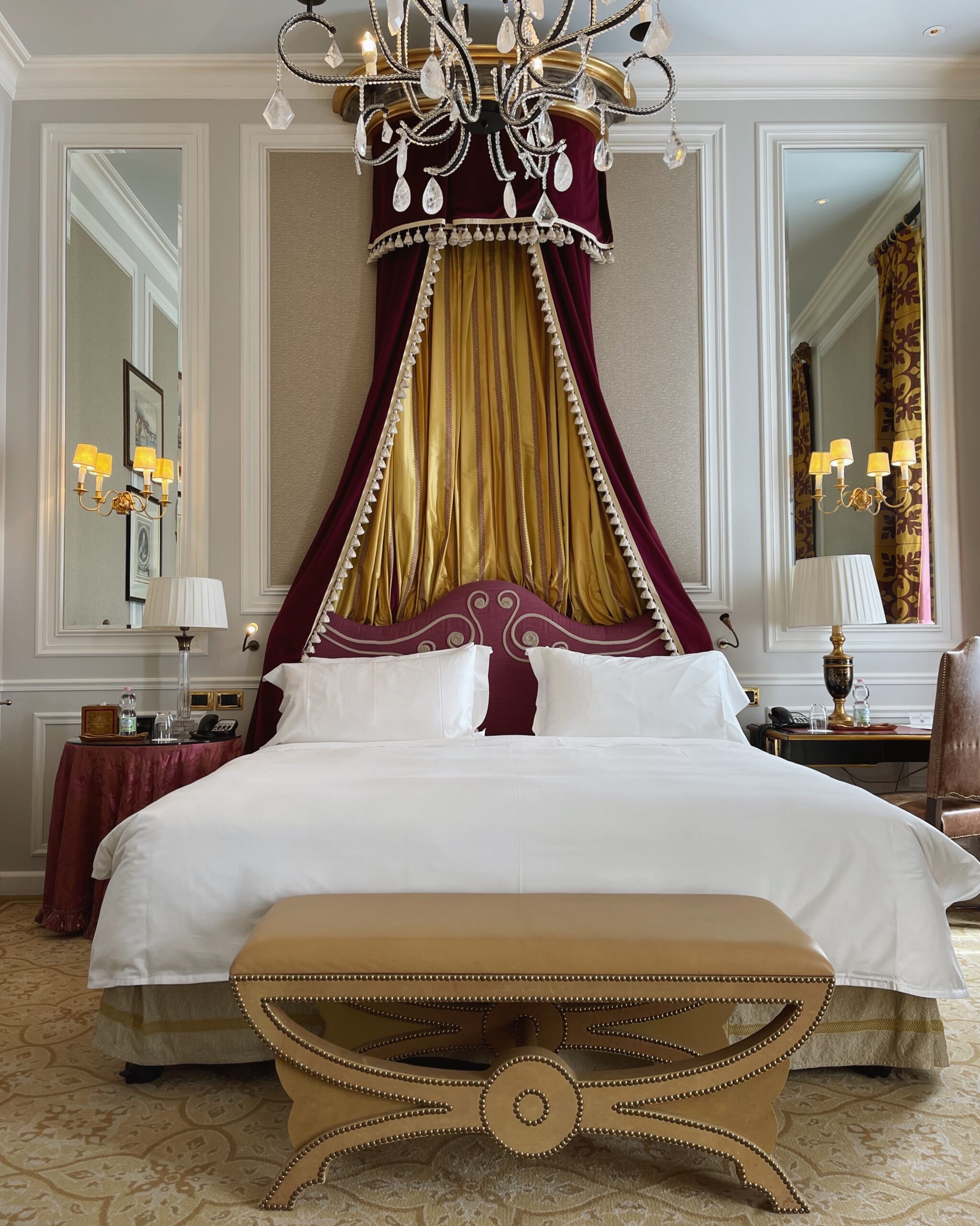 We spent just one night in Florence and regretted it a little since it was so beautiful, clean, and has such a great food scene. Because we were there for only one night we splurged and stayed at the St.Regis, which was by far the nicest hotel I've ever stayed at. The service is impeccable, the rooms are stunning, and it's in the best location.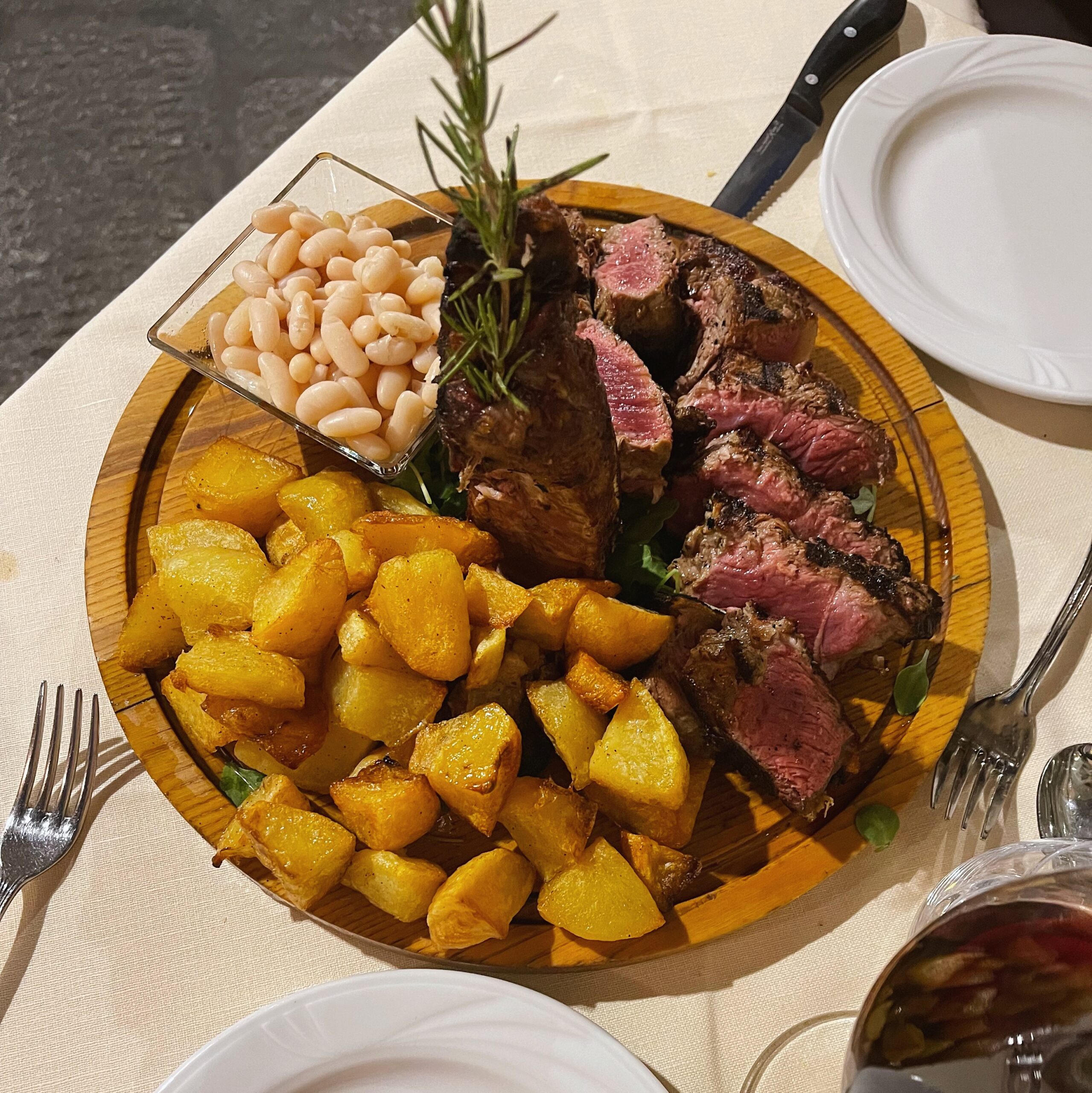 Florence is known for their Florentine steaks and after asking the hotel staff where they would go, we decided upon Ristorante Parione. I'm not a huge steak person, but Rishil said it was phenomenal, and we had the most incredible bottle of wine there as well. After dinner we had gelato at Gelateria La Carraia (Gelatera dei Neri is also fantastic) and went to a speakeasy called Rasputin for a drink. It was pricey and the service wasn't great, so I would go to the St.Regis bar and have one there instead.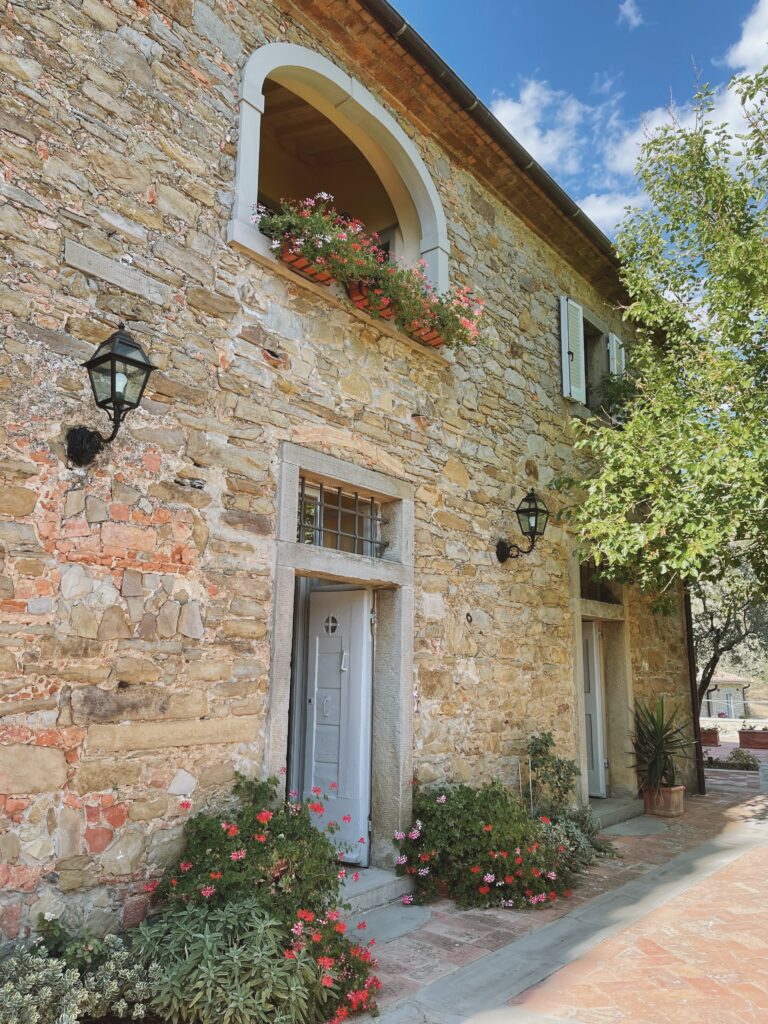 Tuscany was every bit as beautiful as I imagined, and then some. It looked like a place out of a dream with towering cypress trees, historic villas, expansive vineyards, and rolling hills. We stayed at Il Falconiere in Cortona, the cutest town that's close to many wineries. Yes, that's the town from Under the Tuscan Sun!
Il Falconiere was so quaint, but it was very hot in August and the meager air conditioning in our room made it difficult to fully enjoy the experience. With that being said, their included breakfast was so good that I still think of it all the time.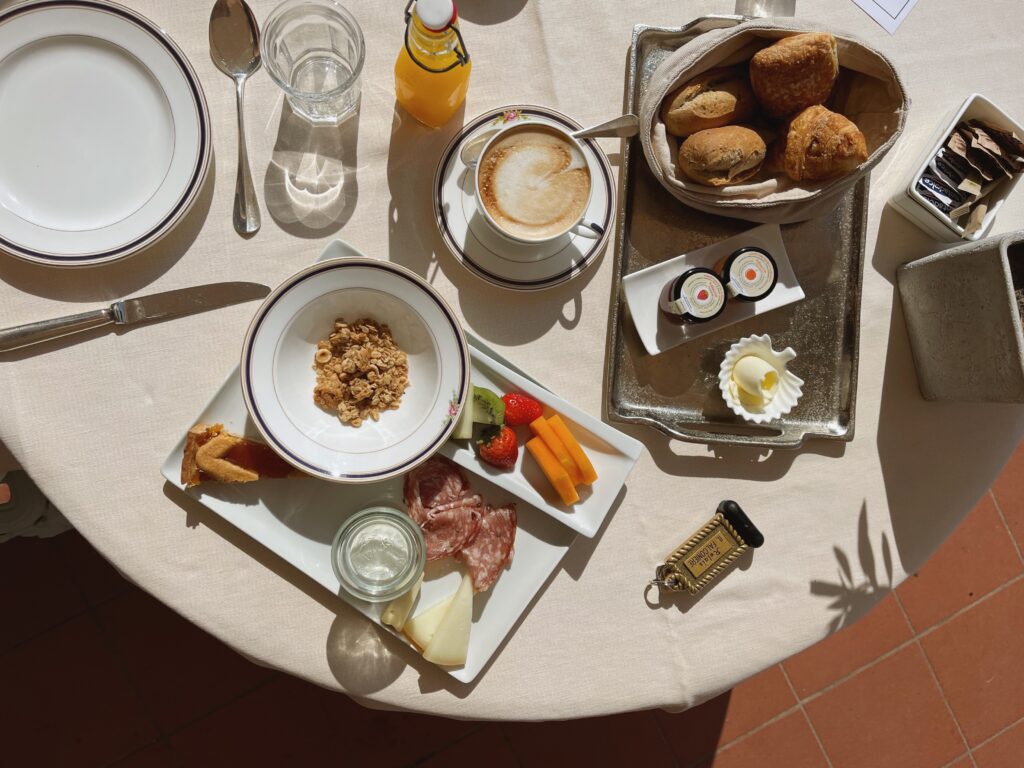 One thing you'll notice in Tuscany is the importance of having a driver. We found one person and got his number and used him the entire trip. Your hotel will also have recommendations for you. The drivers we met were so helpful and even booked winery tours for us on our free day!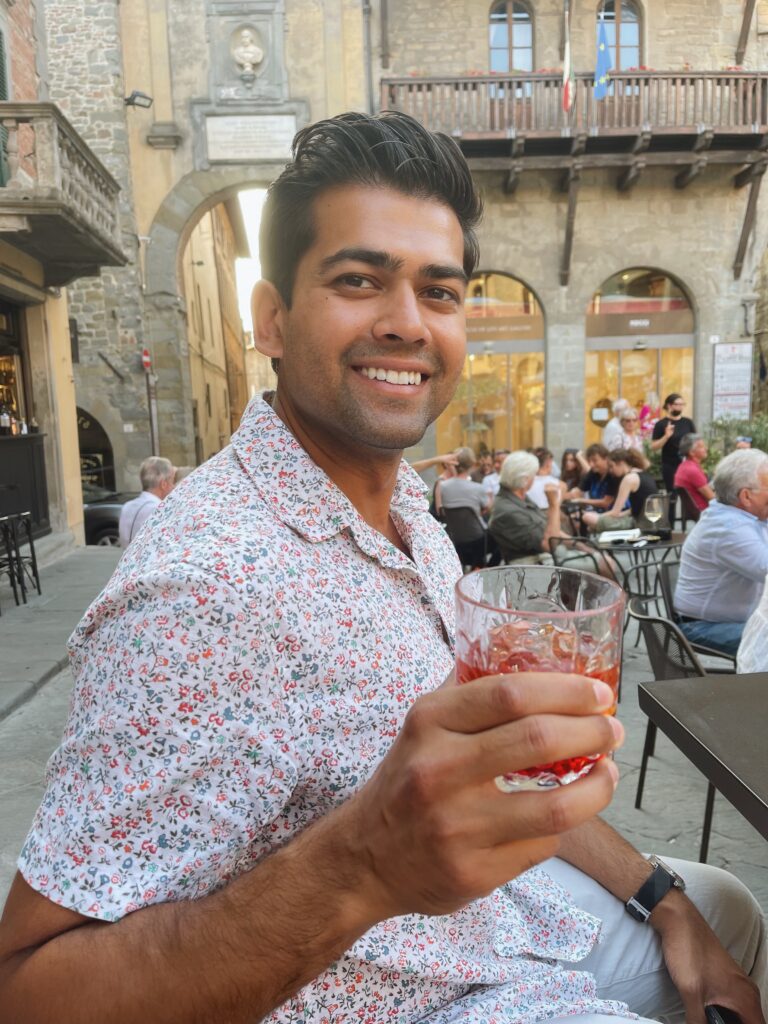 We ended up spending every night in the quaint town square in Cortona drinking negronis, eating the snacks that Italians serve with their drinks (a genius idea), and eating so much pasta. For reasonably priced local cuisine, we loved Sartu, Osteria Del Teatro, and Relais la Corte dei Papi.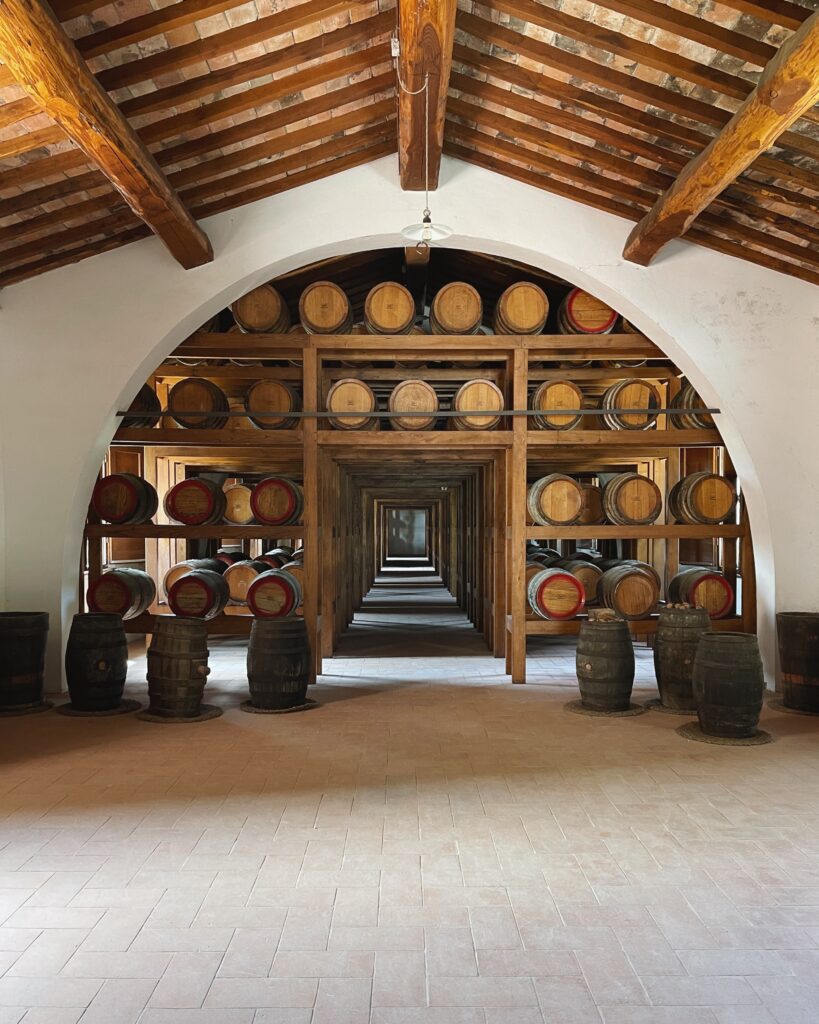 We started our day at the incredible Avignonesi winery. If you have the option, do the lunch and wine pairing here. That was the charcuterie board to end all charcuterie boards!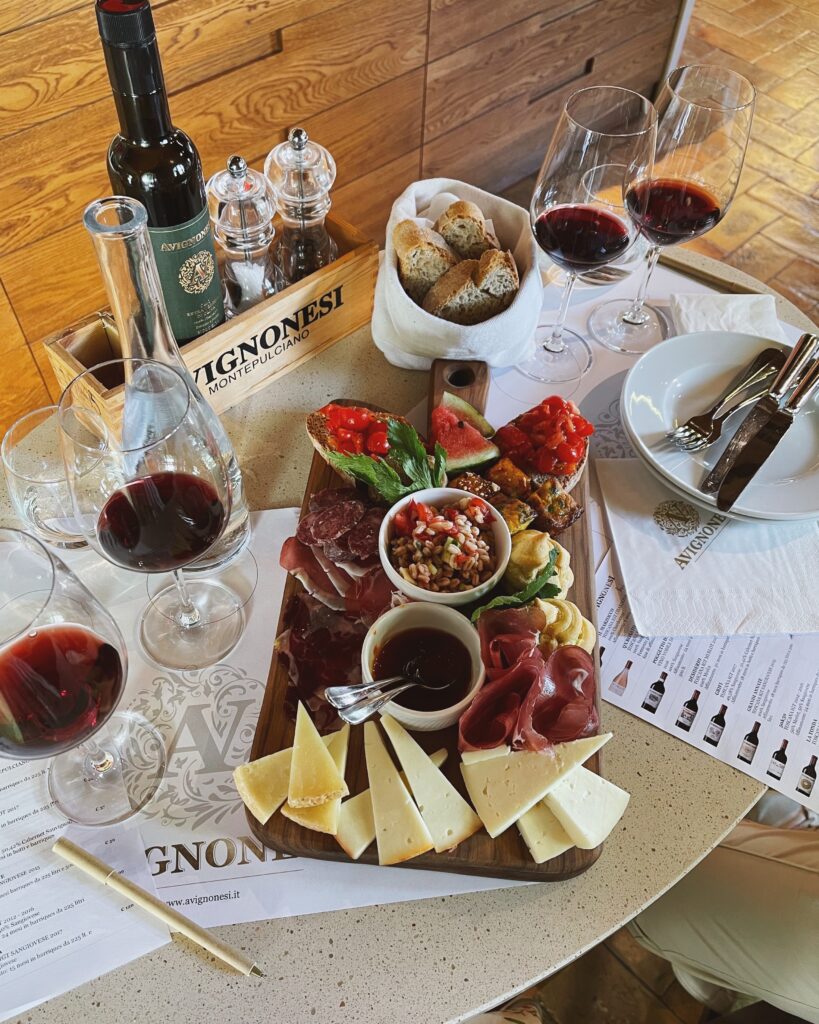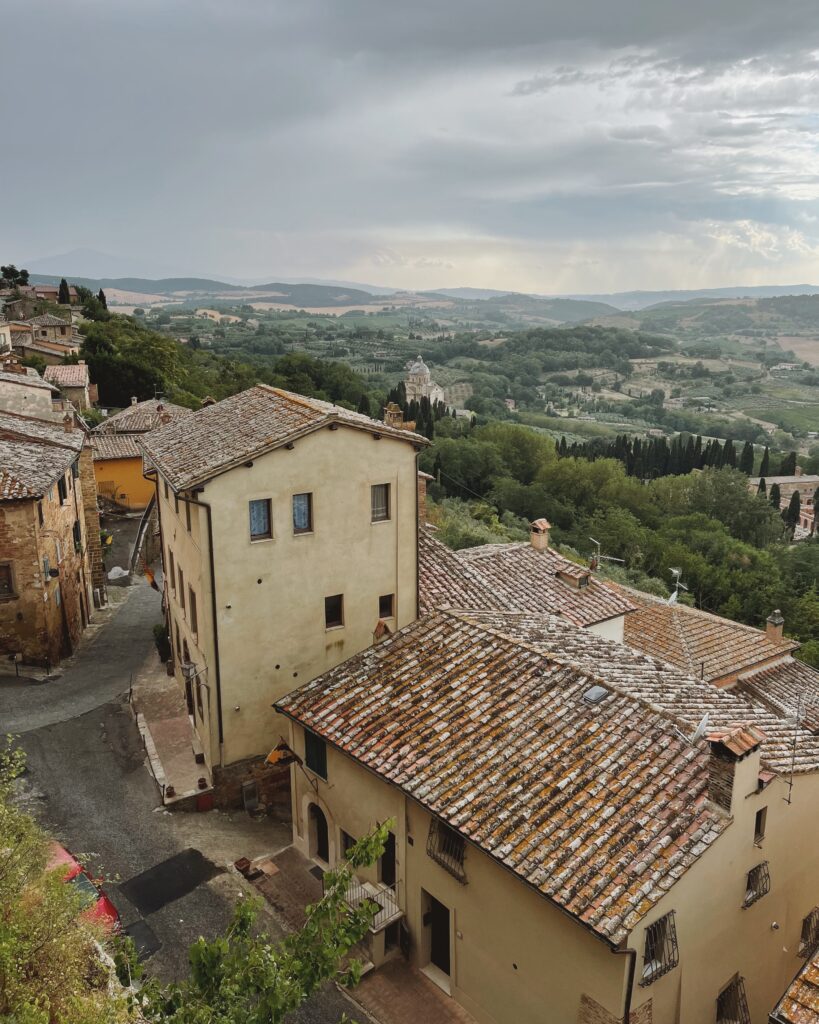 After Avignonesi, head to Pienza known for their Pecorino cheese. The town is on top of a hill and has the most incredible views. We stopped at La Taverna di Re Artu for a cheese pairing that came with unique jams that we loved so much we bought 9 to take home! If you go, get the orange lavender.
Skip this day if you want to do just three days in Tuscany. I would have added one extra day to Florence and done one less day in Tuscany.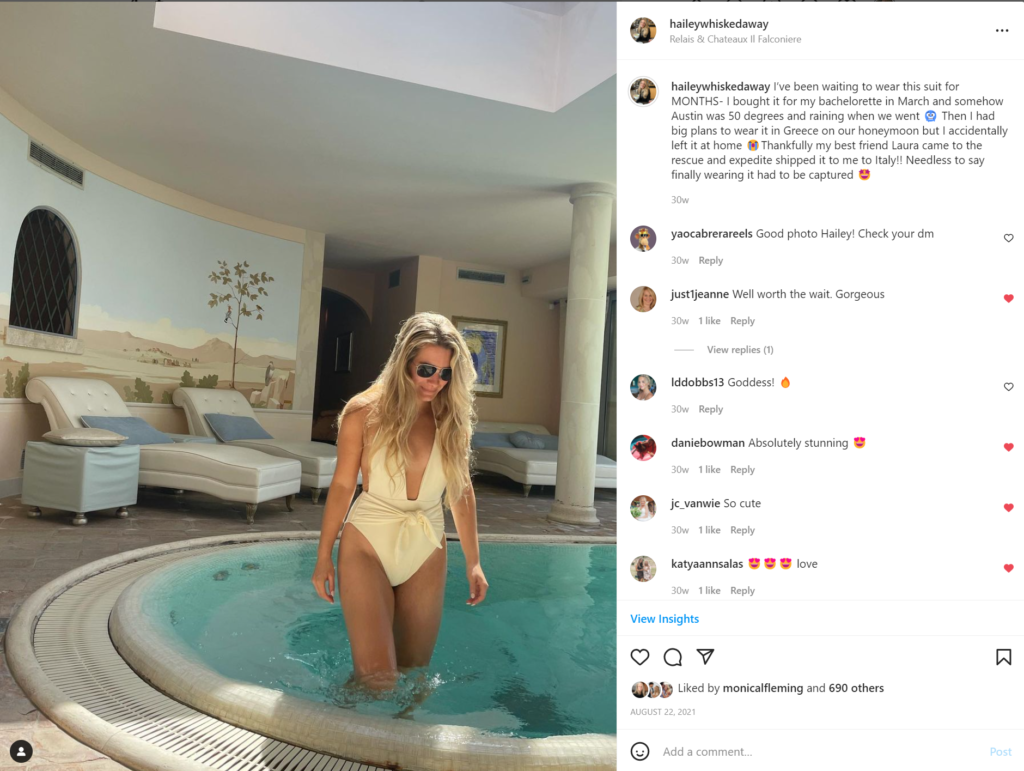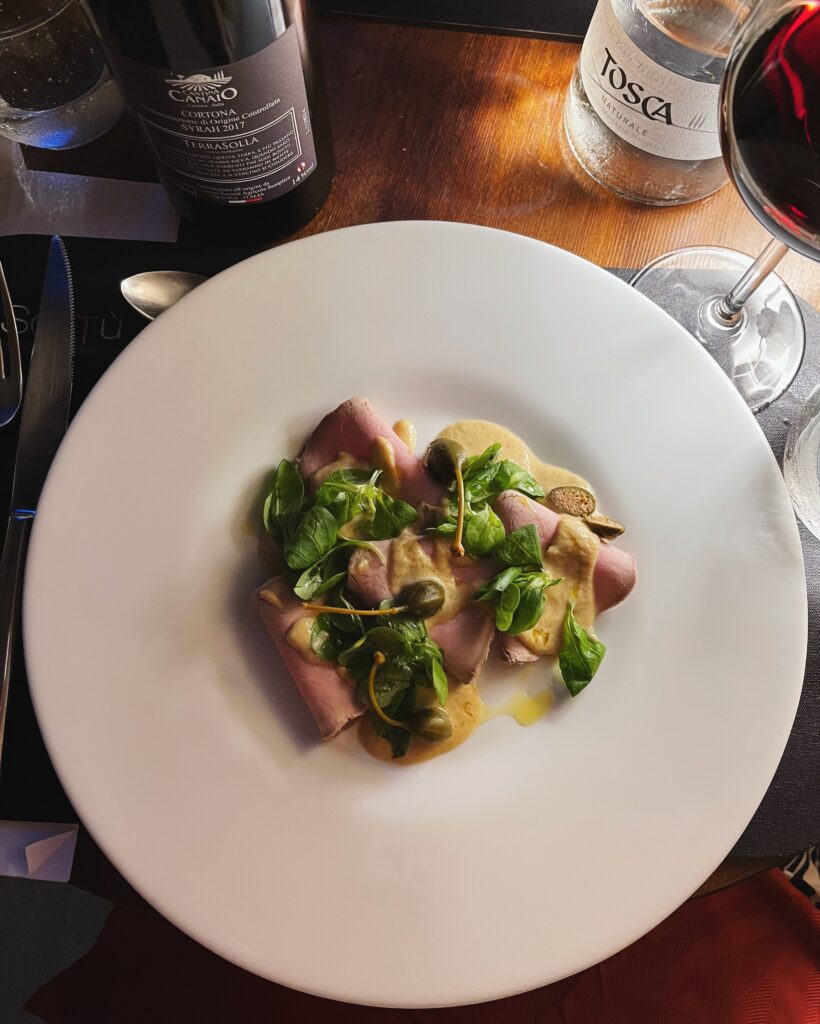 We had a massage at the hotel, lounged at the pool, and then headed into town for dinner at Sartu, my favorite restaurant in Cortona.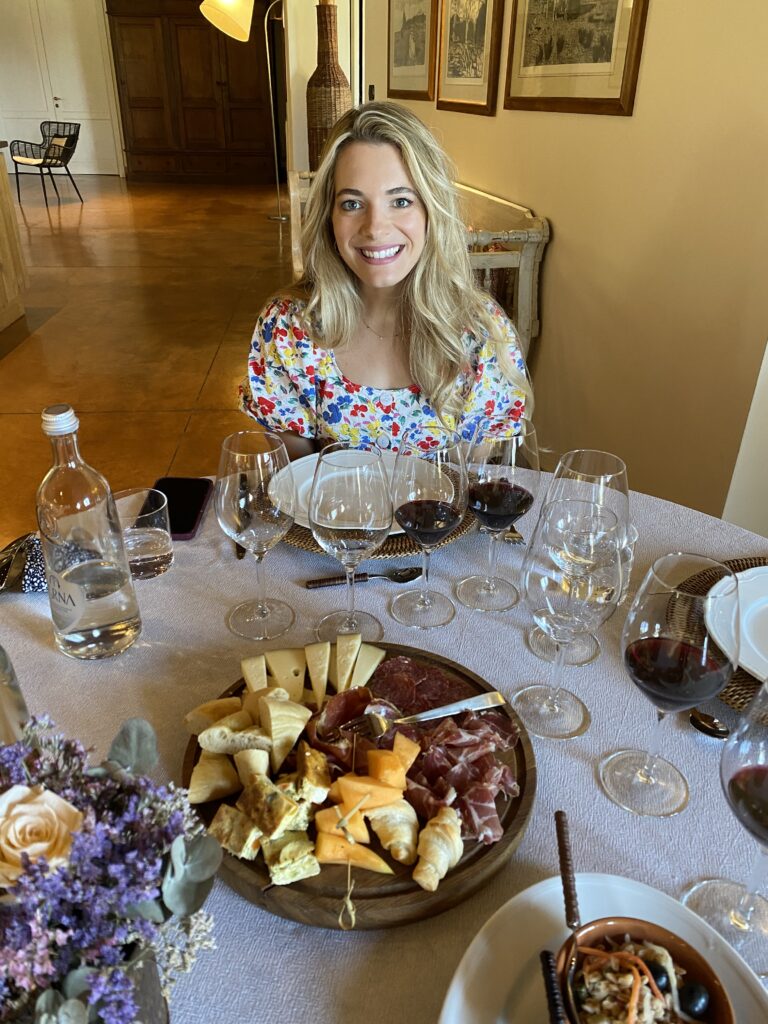 For our final day in Tuscany we went to a winery that our driver recommended, La Braccesca. The grounds were amazing but the real show stopper was the lunch they served. Come hungry, it's multiple courses including pasta and you'll want to try all of it!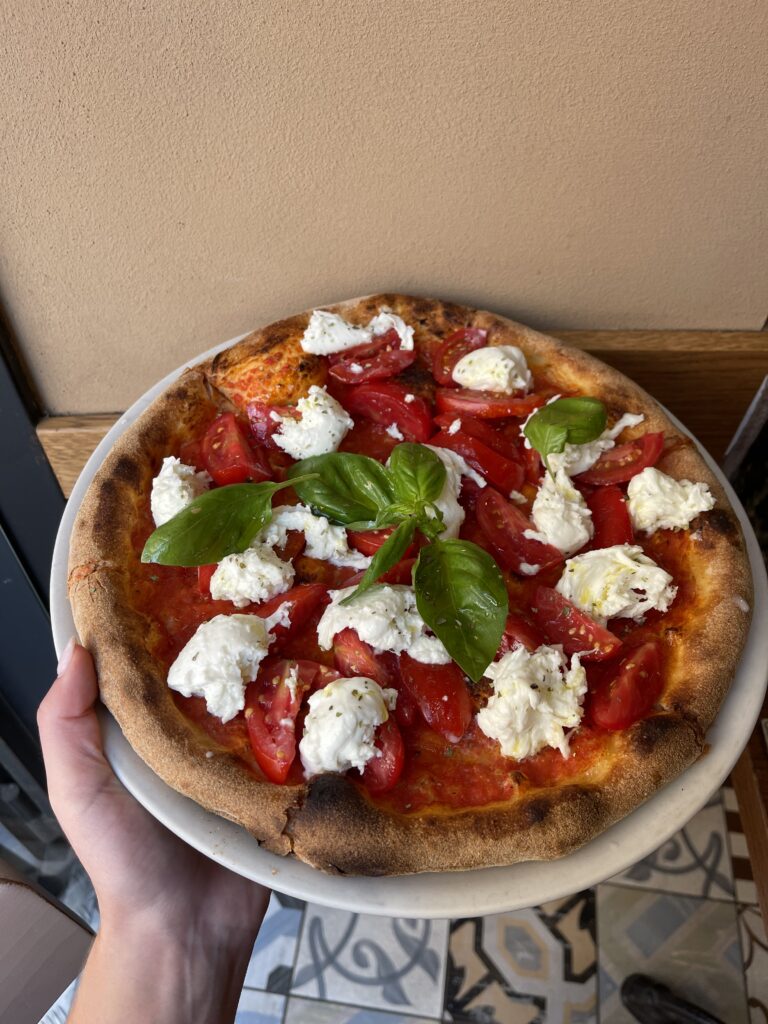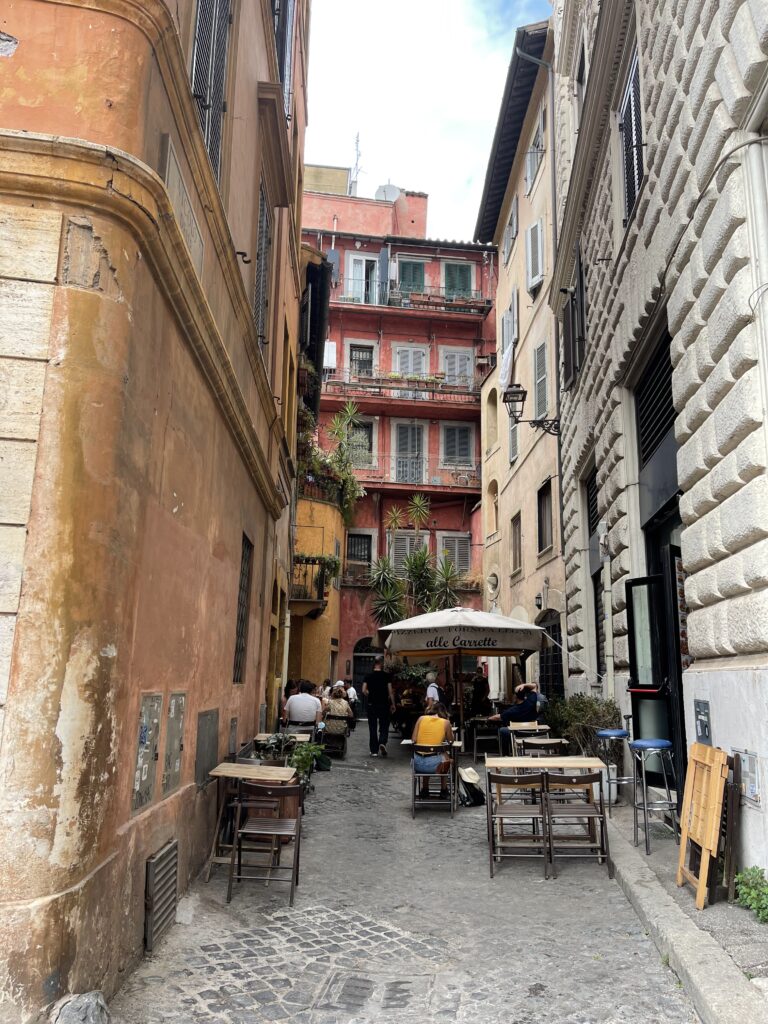 For our final day in Italy we went to the Trevi fountain and the Colosseum, ate pizza at Pizza in Trevi which I thought was a huge tourist trap but turned out to be fantastic. Dinner was at Mimi e Coco, the cutest little restaurant with a Bucatini Al Amatriciana that can't be beat. We had our final spritz outside and went to bed early so we could be ready for our flight in the morning.
It was truly the most magical trip and I'm so happy I got to relive it while writing this. I hope this was helpful and please let me know if you have any questions on what we did! Do you want to see our Greece itinerary as well??