Hi Friends! June was the absolute craziest month for Rishil and I. We made an offer on our dream house, didn't get it, the buyers backed out, we made another offer, we got it!!, closed out our fiscal year at work (big deal when you're in sales), AND last but not least traveled to London for his cousin's wedding.
Phew.
I'm tired just thinking about all of it. Despite all the craziness, we are so so lucky to have gotten a home in the wild Arlington housing market, to have family all over the world, and to get to eat our hearts out for 10 days straight. So, that last piece is what we're here to talk about today.
As you may know, London is not typically known for their food. I think meat pies, beer, mushy peas, not exactly worth crossing the Atlantic for. Thankfully we found so many incredible places that you must try if you go. From rhubarb cardamom gin and tonics, to the most luxurious afternoon tea, to a cozy English breakfast that I can't wait to replicate in our new kitchen, the list below are all of our musts.
Take a look, and let me know if I missed any London gem you loved in the comments!
Cheerio! (sorry, couldn't resist)
What would this list be without an English breakfast?? The combination of salty bacon (the British kind is insanely good), sweet baked beans), fried eggs, and toast to sop up all of that goodness is PERFECTION.
My first pick is The English Rose. It's so so quaint and very classic British with cute outdoor seating. If you want a breakfast that's the ultimate comfort food and so inexpensive, definitely go to Regency Cafe. Hearing the manager call out the orders is an experience in and of itself!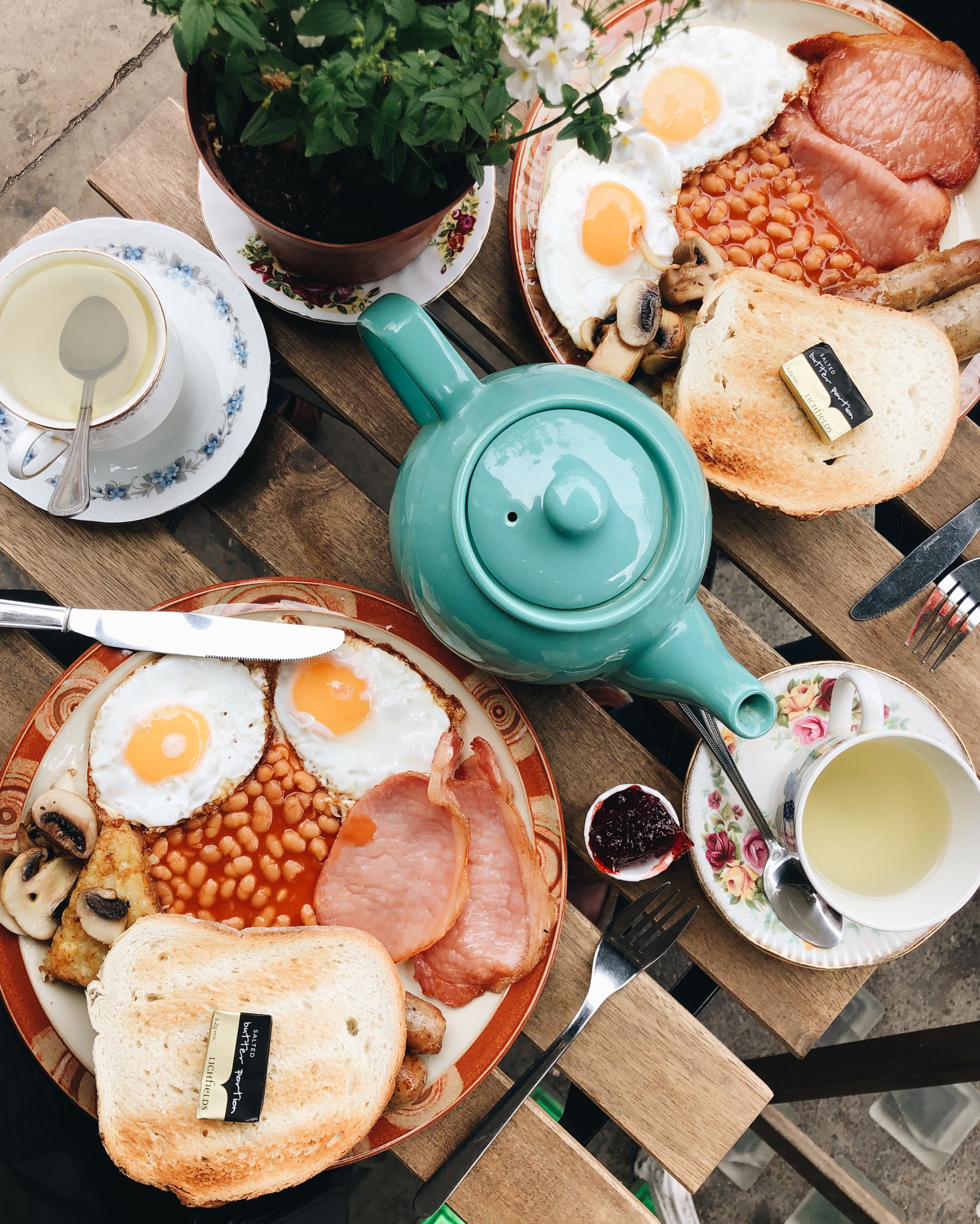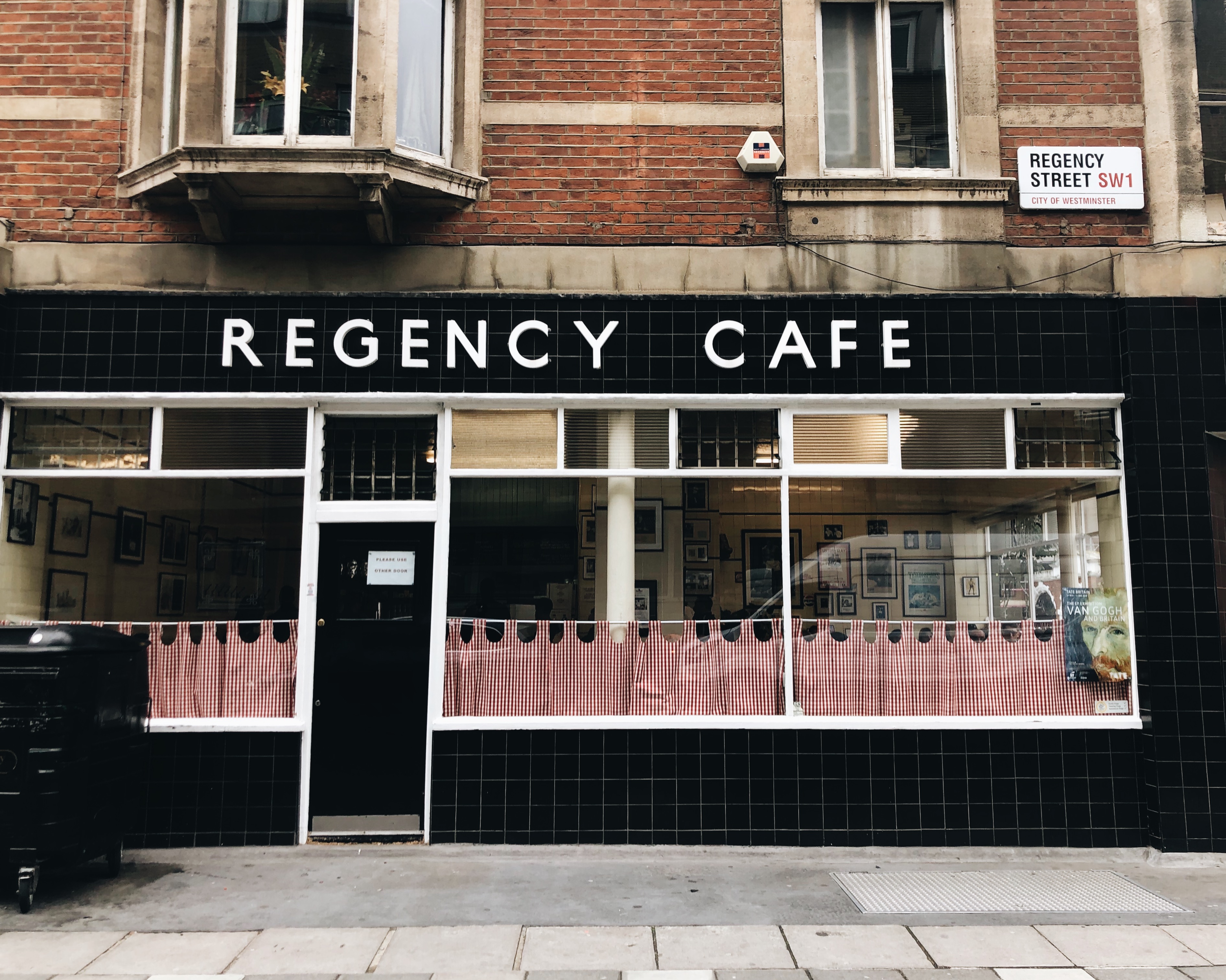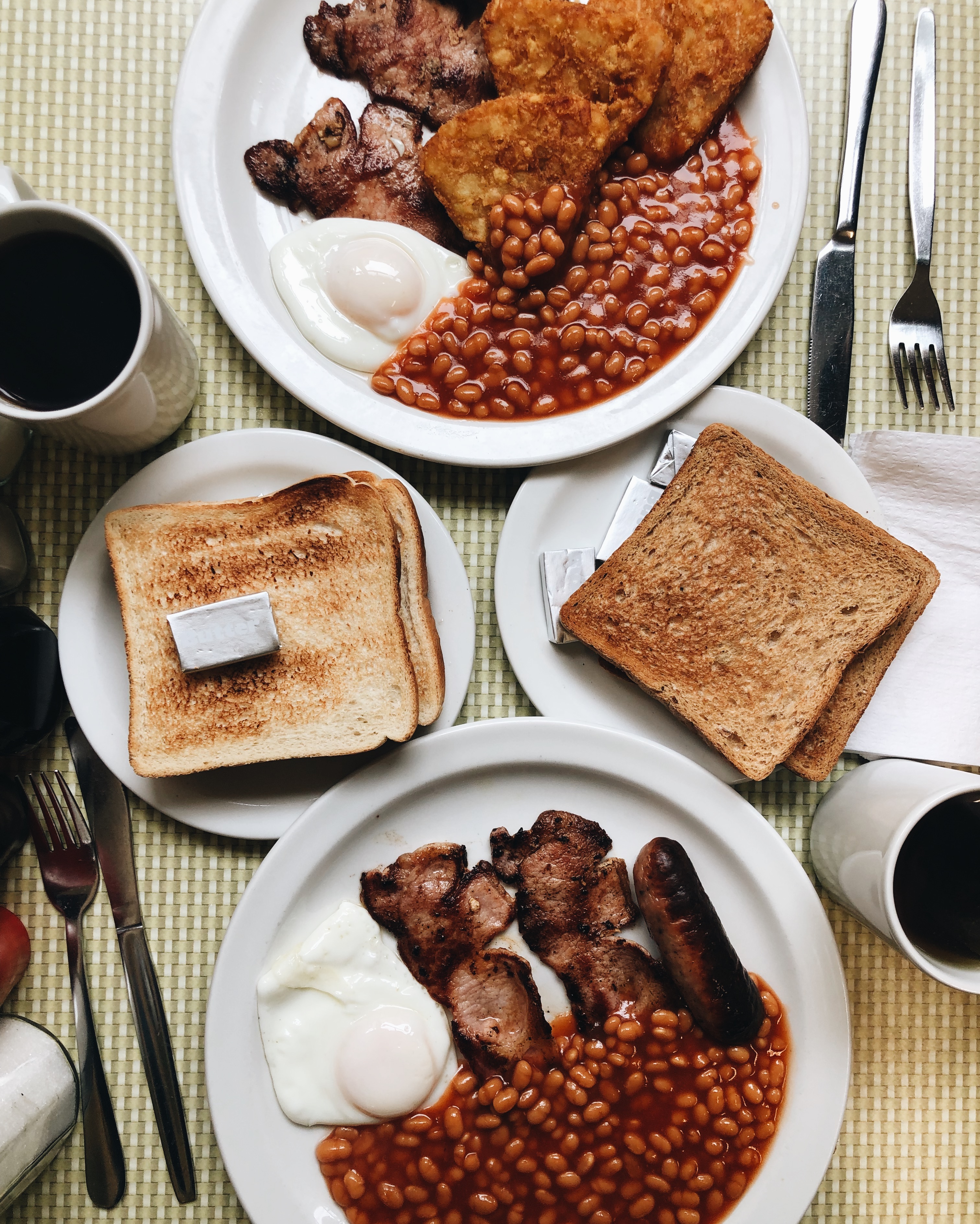 2) Afternoon Tea at Claridge's
Afternoon tea is another absolute British classic, and Claridge's is the Aston Martin of afternoon teas. It's very pricey and you have to make a reservation far in advance, but there is nothing like it. The service and atmosphere is impeccable, and the attention to detail is borderline obsessive (which I love).
Put on something fancy and stretchy, and go order as many rounds of tea sandwiches and pastries as you can possible fit. It was our dinner for the night, and a very memorable part of our trip.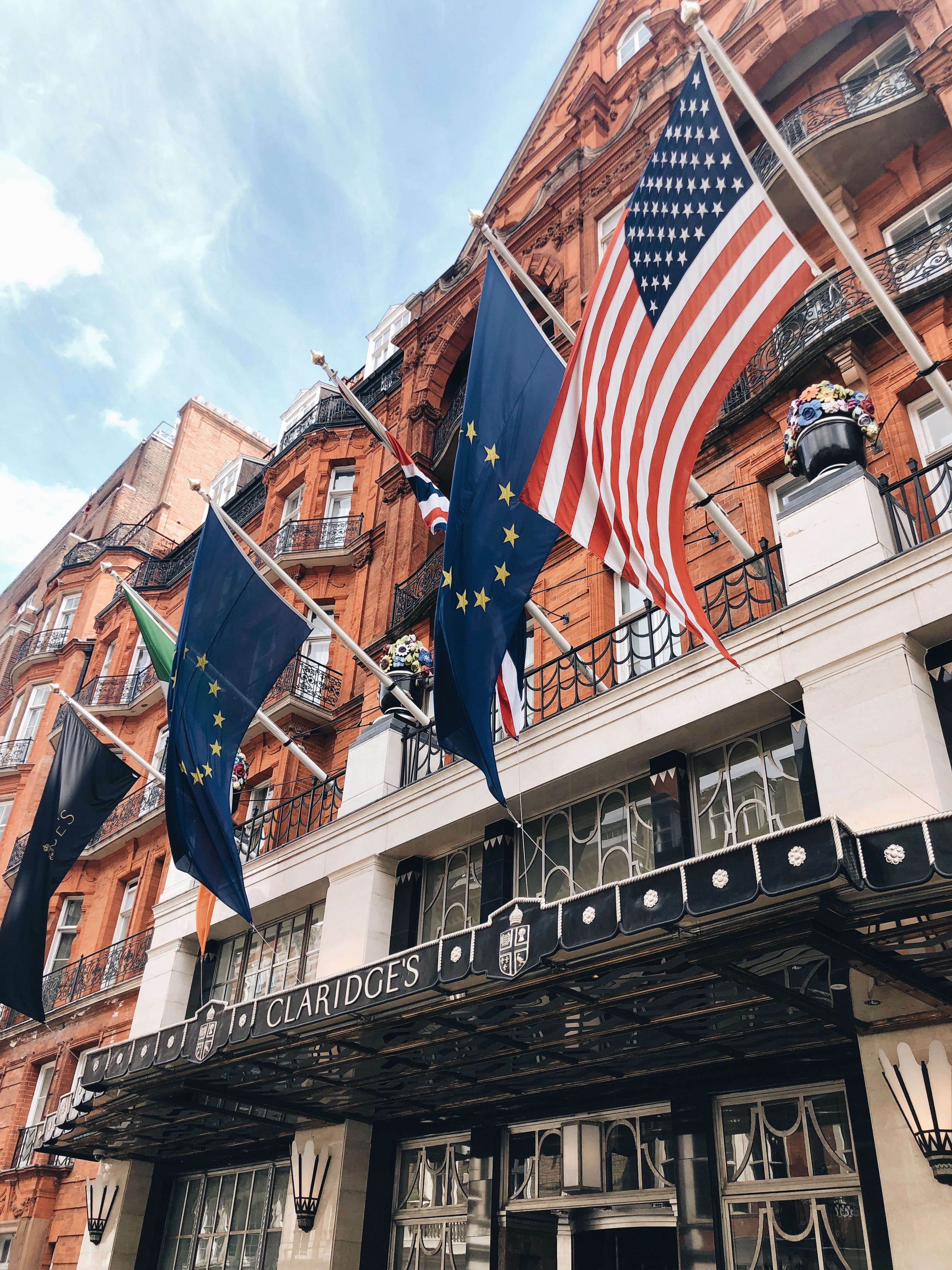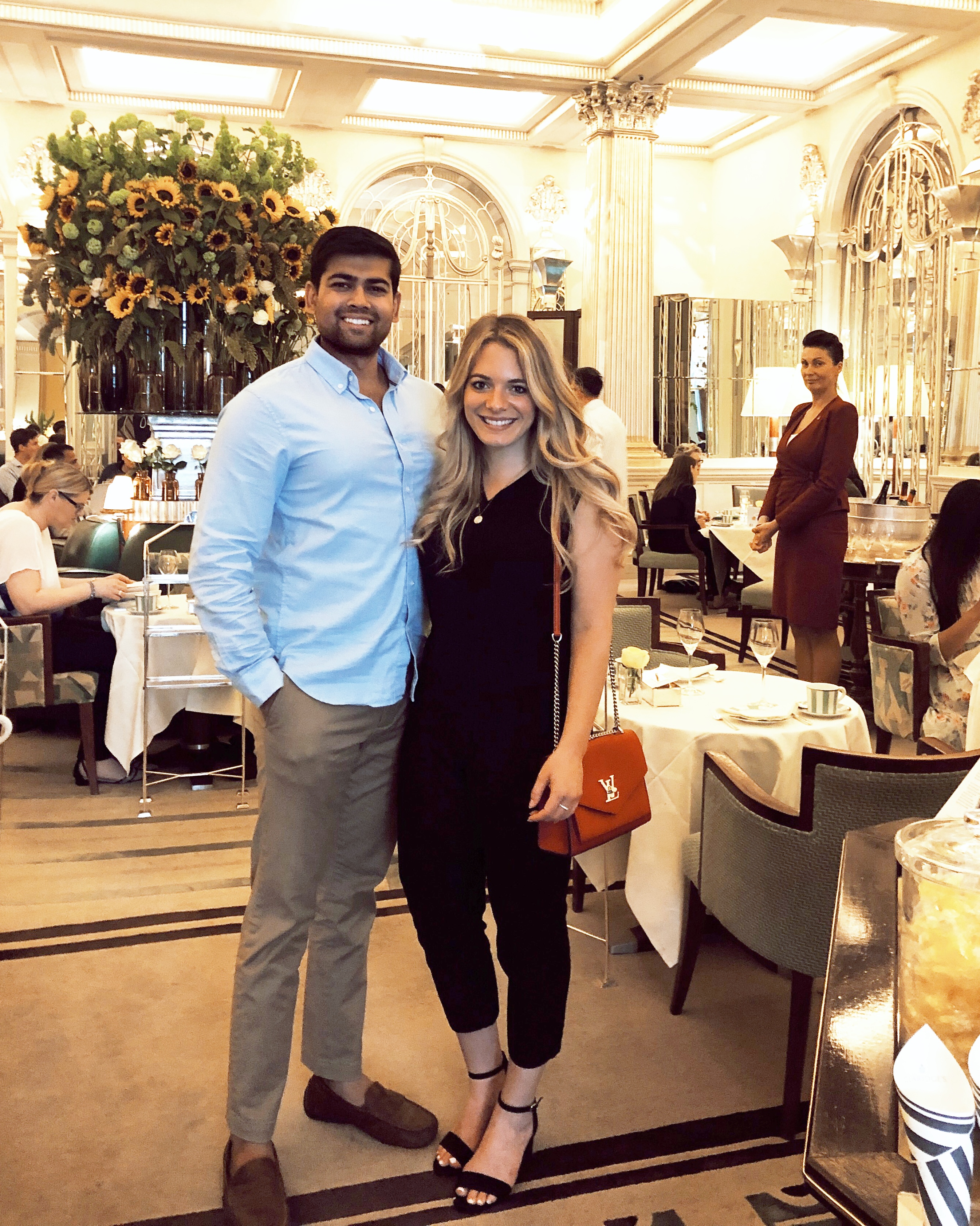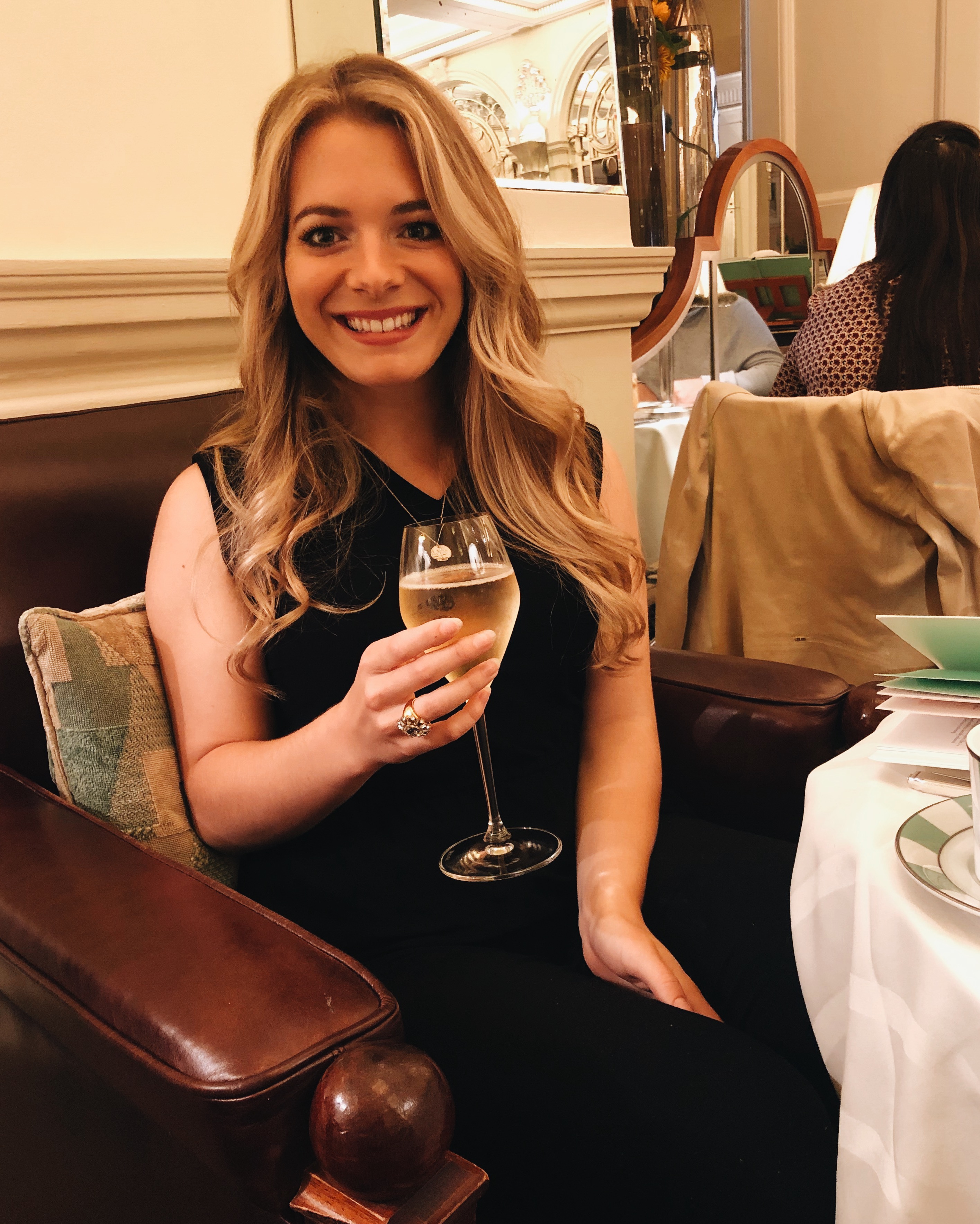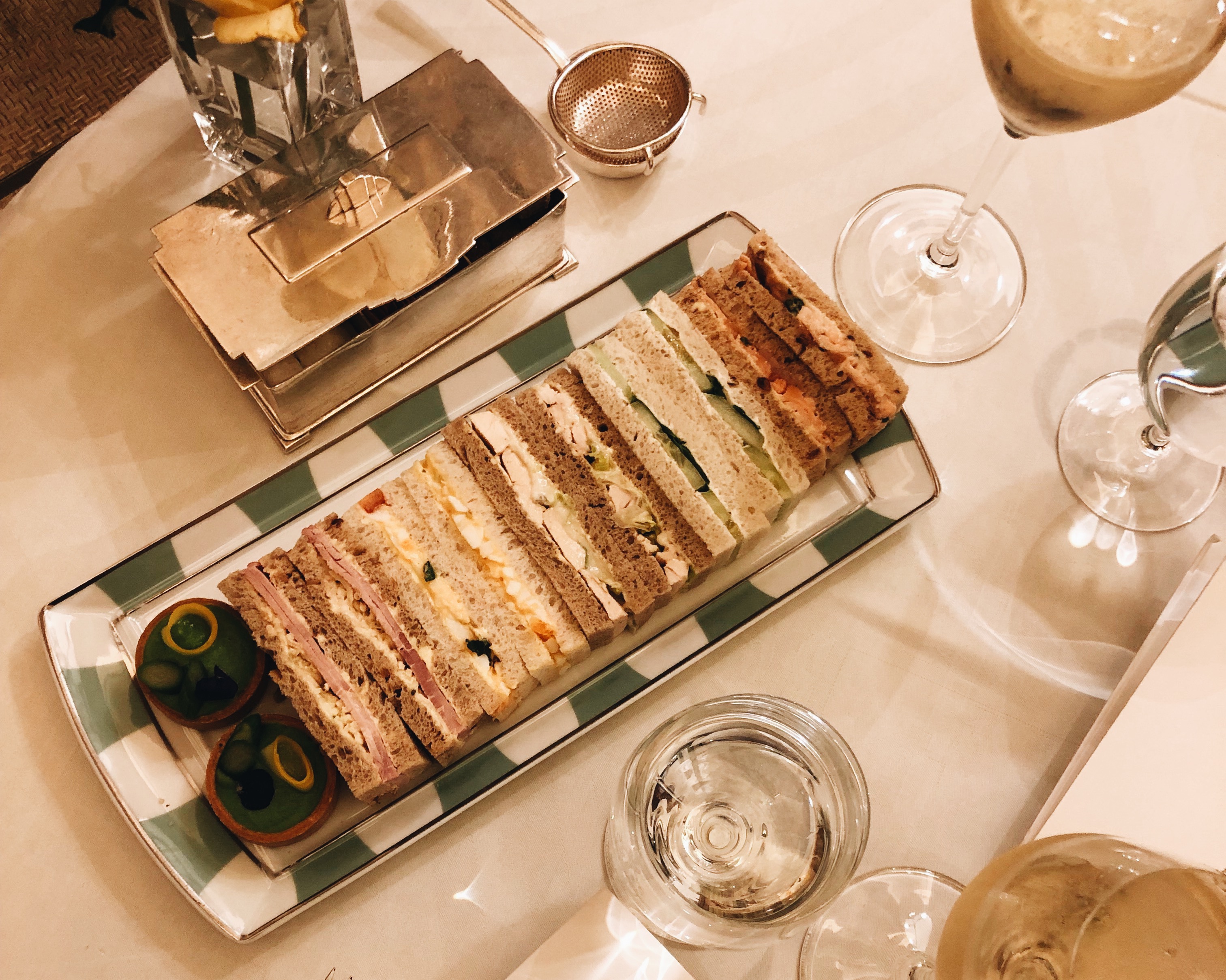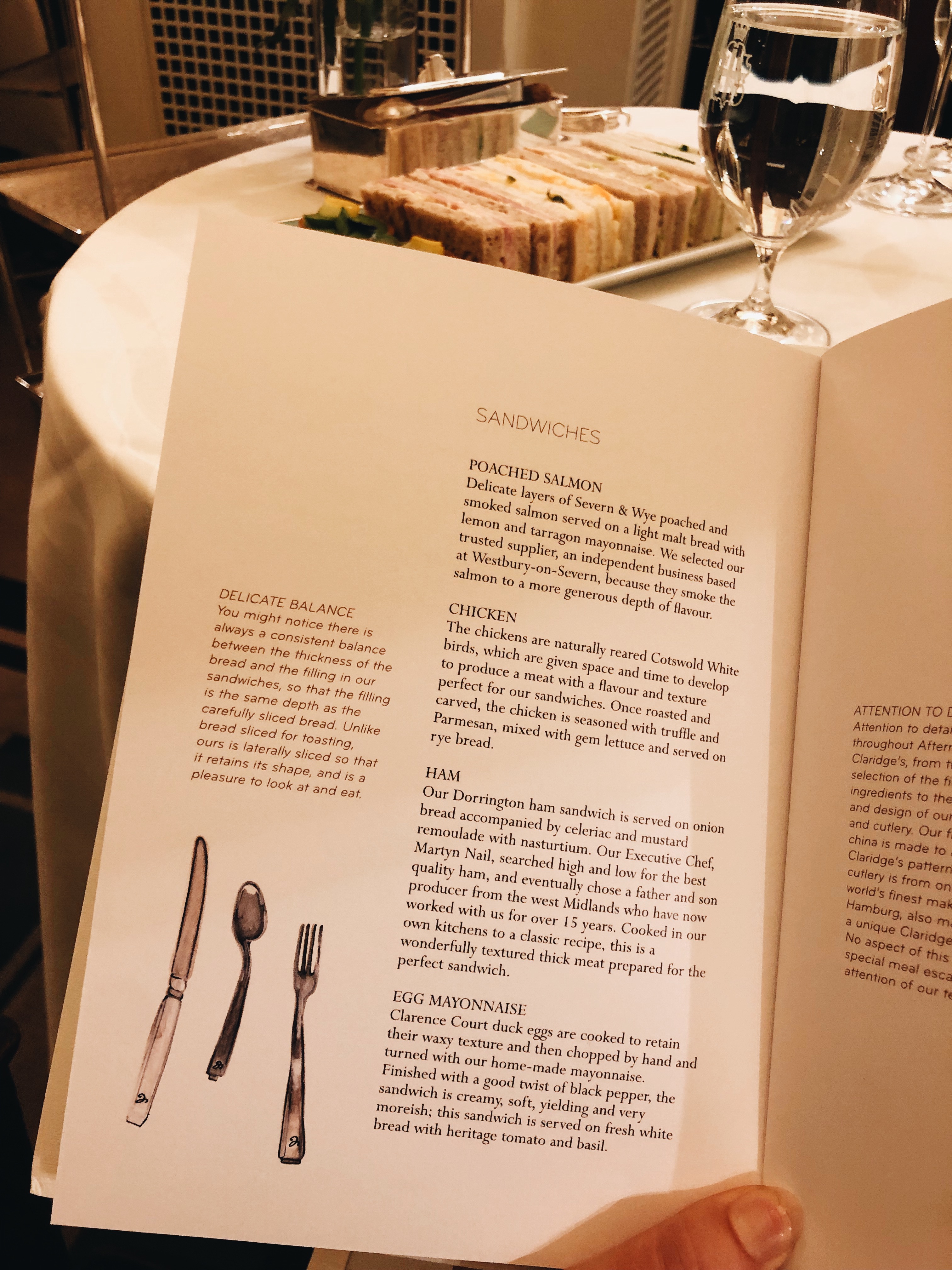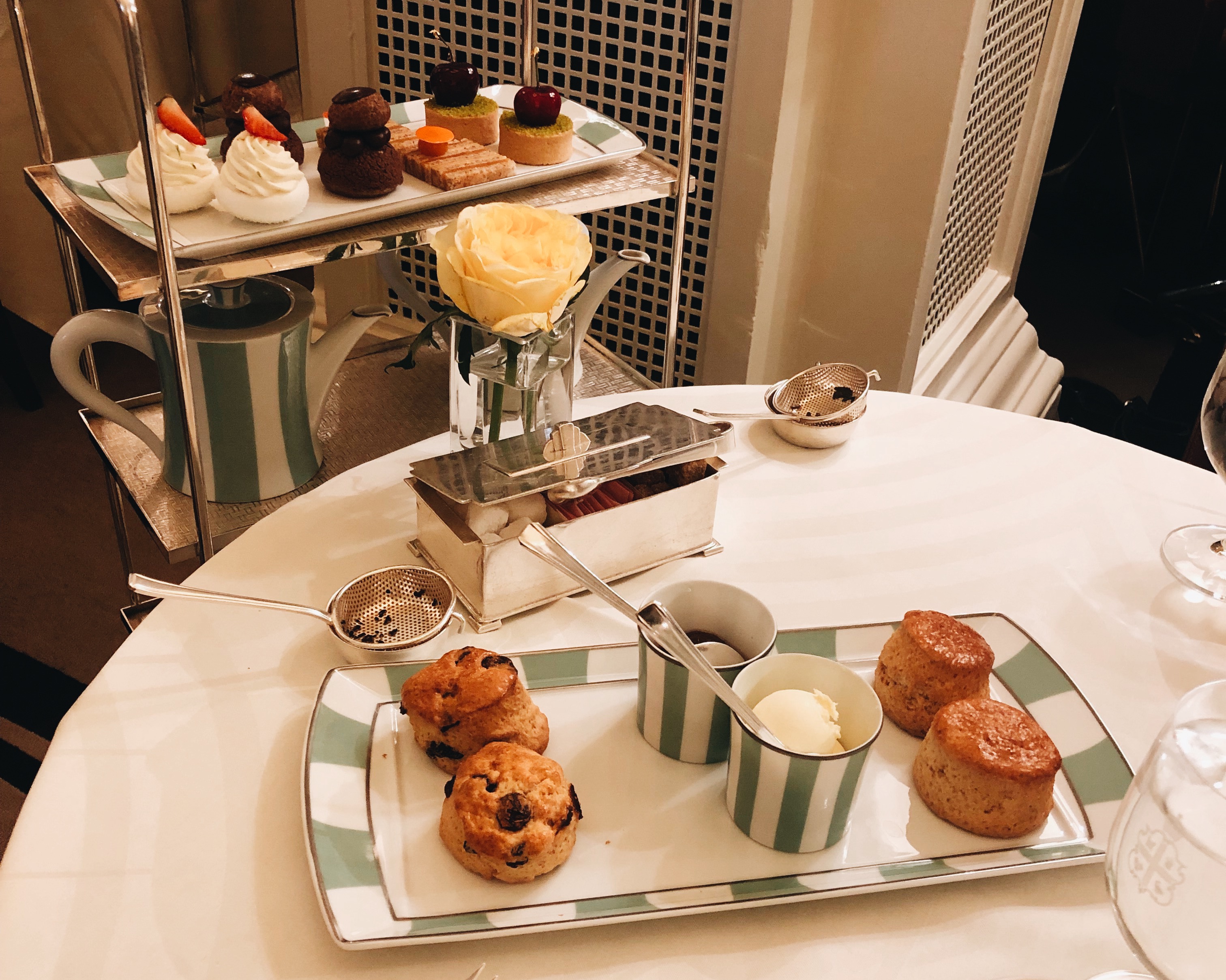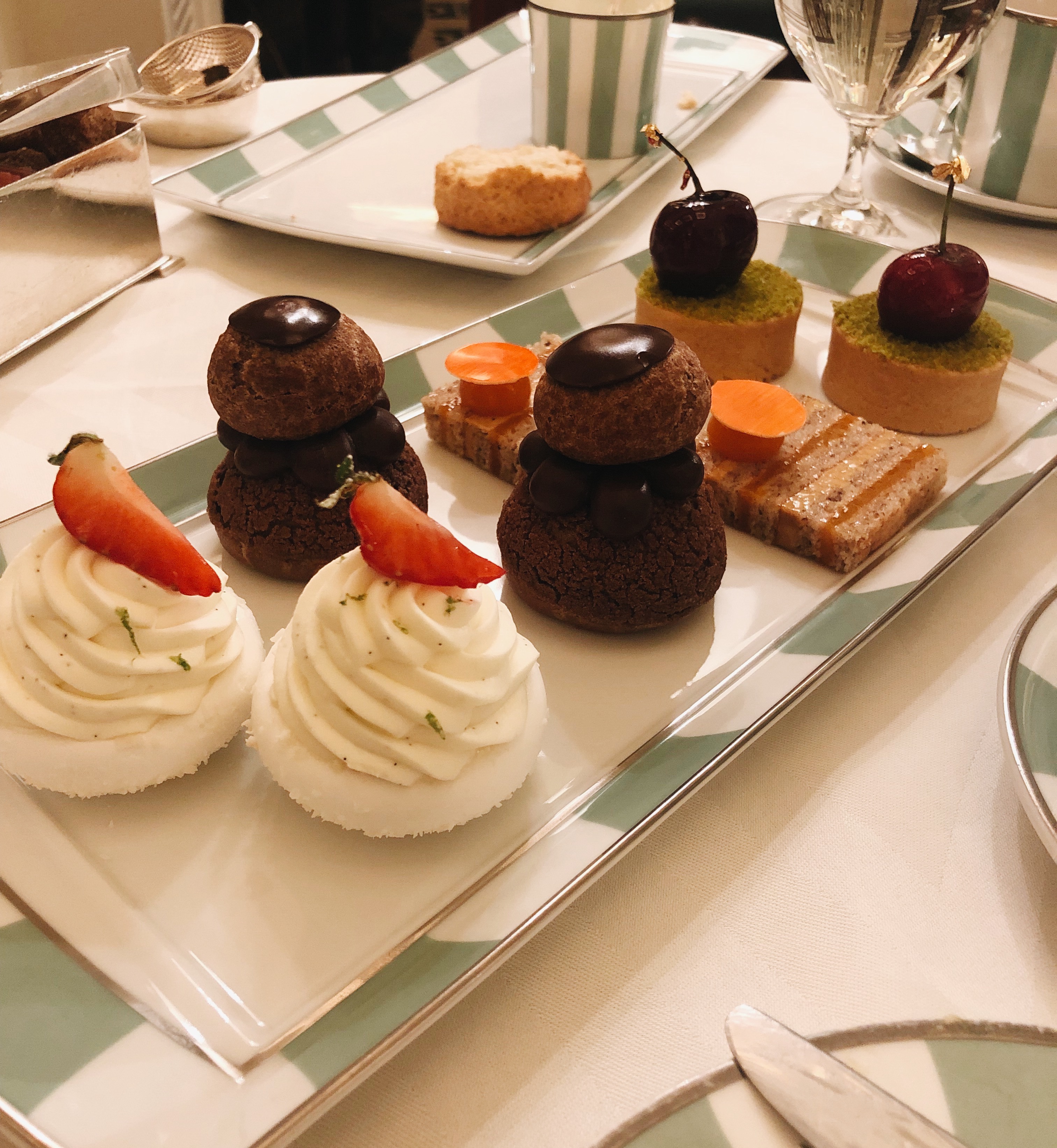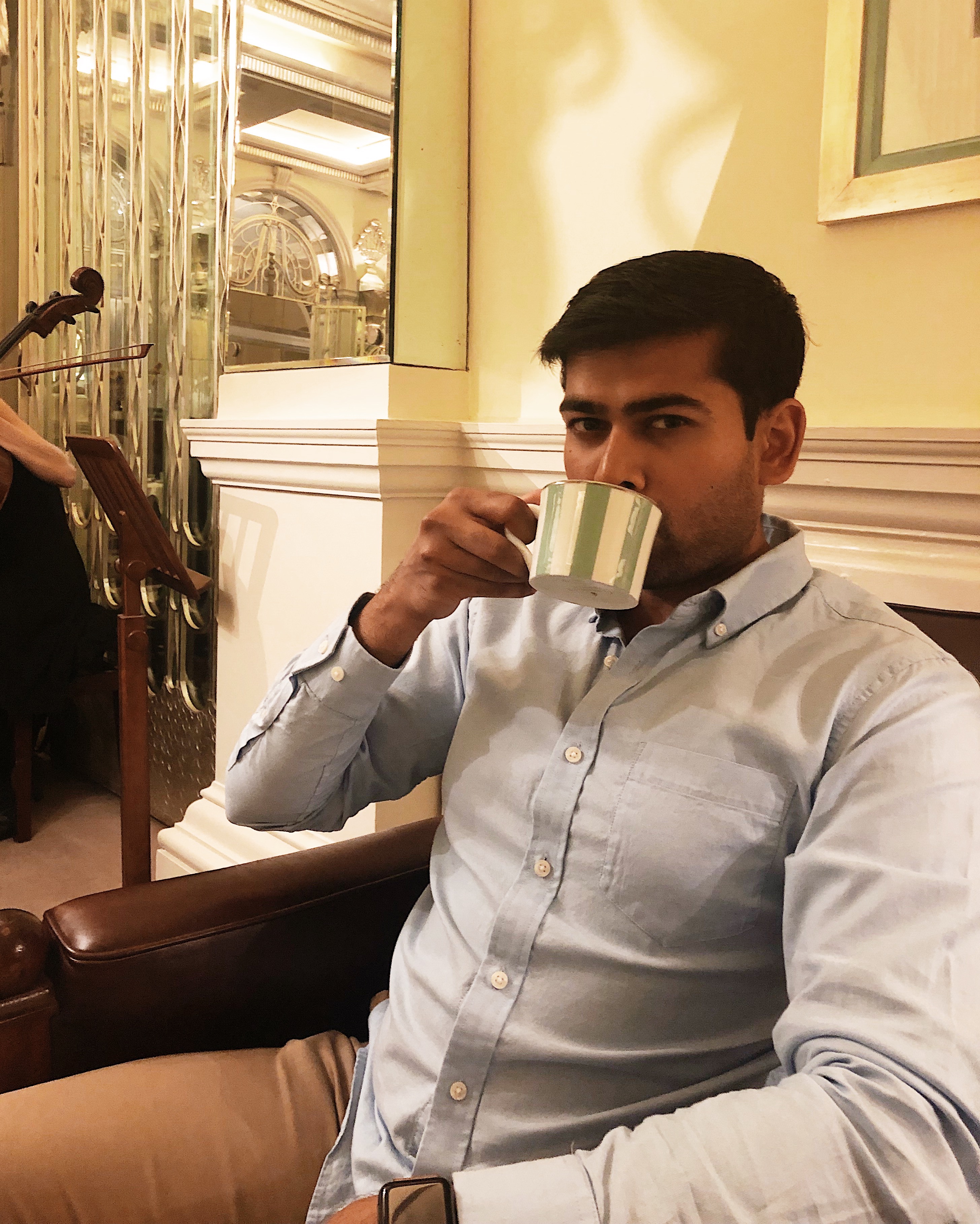 3) Gin and Tonics from Mr. Fogg's Gin Parlour
Another classic British treat are gin and tonics. at Mr.Fogg's they're elevated to an art with hundreds of different types of gins and tonics to choose from. I left it in my capable waiter's hands, and just mentioned that I wanted something floral but not too sweet.
She brought out a rhubarb gin with elderflower tonic, which was beautifully bright, tart, and aromatic. Rishil wanted something bold and spicy, so he had a spiced gin with a rosemary and olive tonic water.
So delicious, a fantastic speakeasy style atmosphere, and definitely make reservations.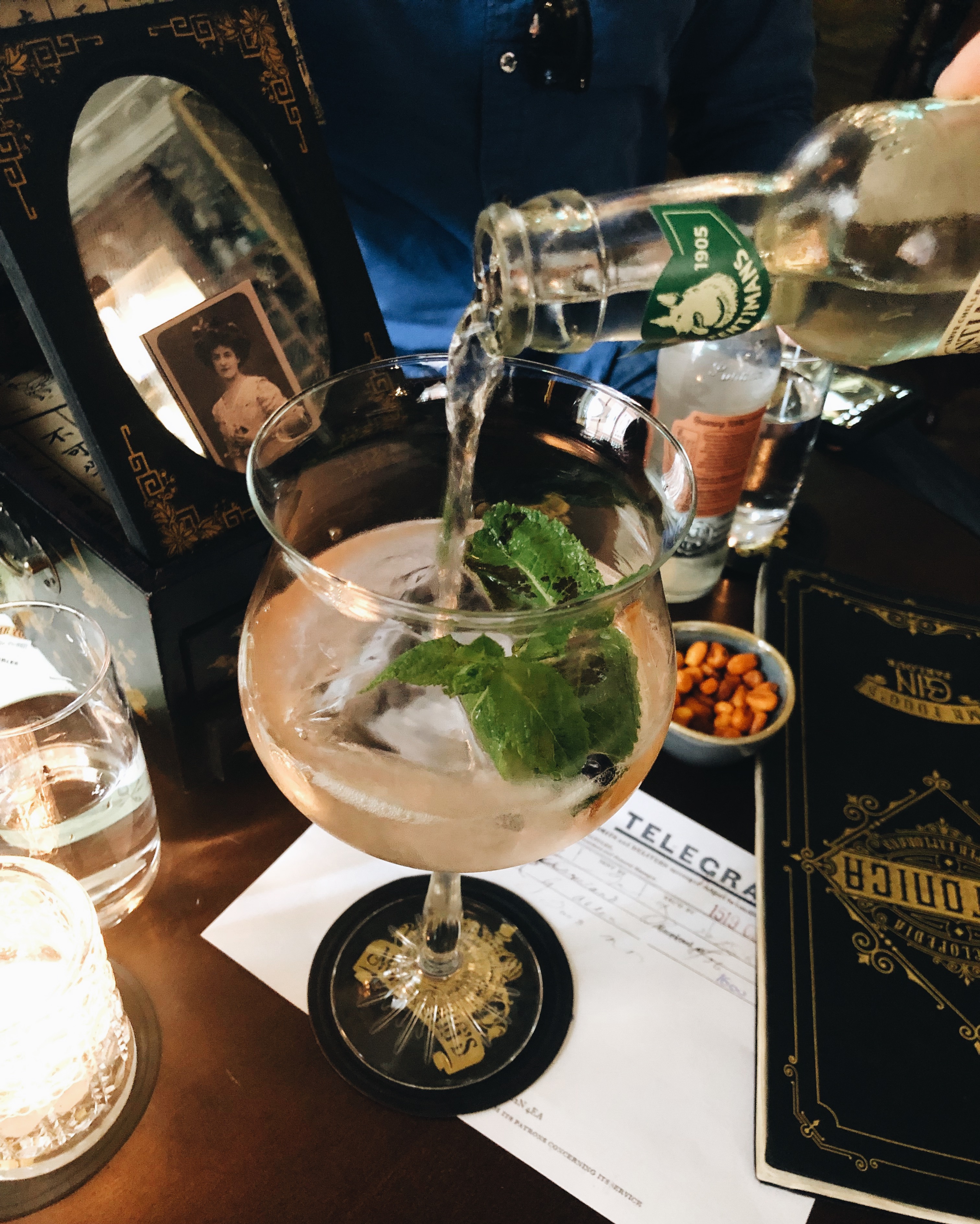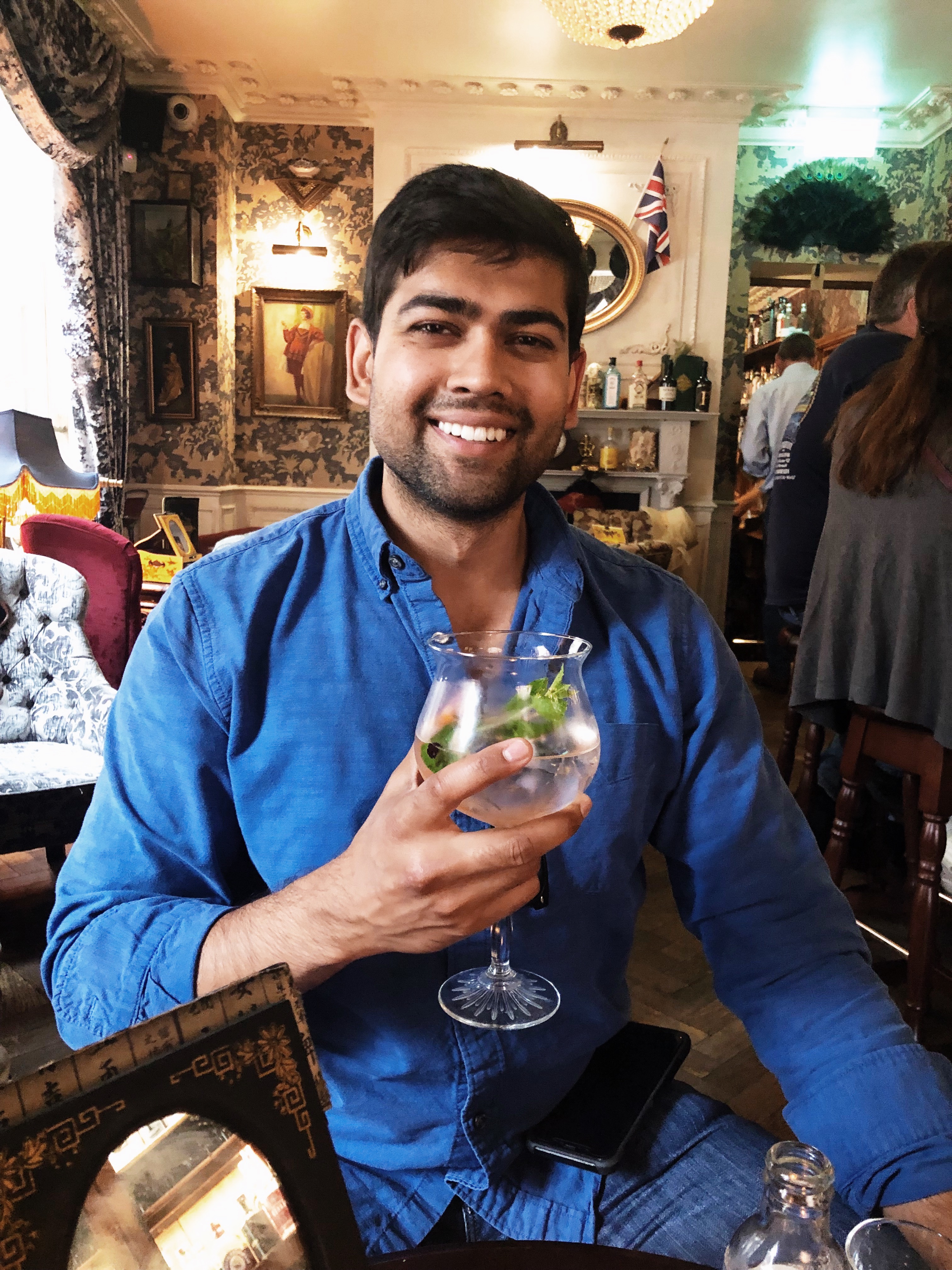 4) Indian food at Dishoom
Dishoom has a massive line during breakfast and dinner for a reason, it's the best Indian food out there. Butter chicken is England's national dish and Dishoom executes it flawlessly with their Chicken Ruby.
You also have to get their garlic naan and their lamb with peppers and onions. It's worth the wait I promise!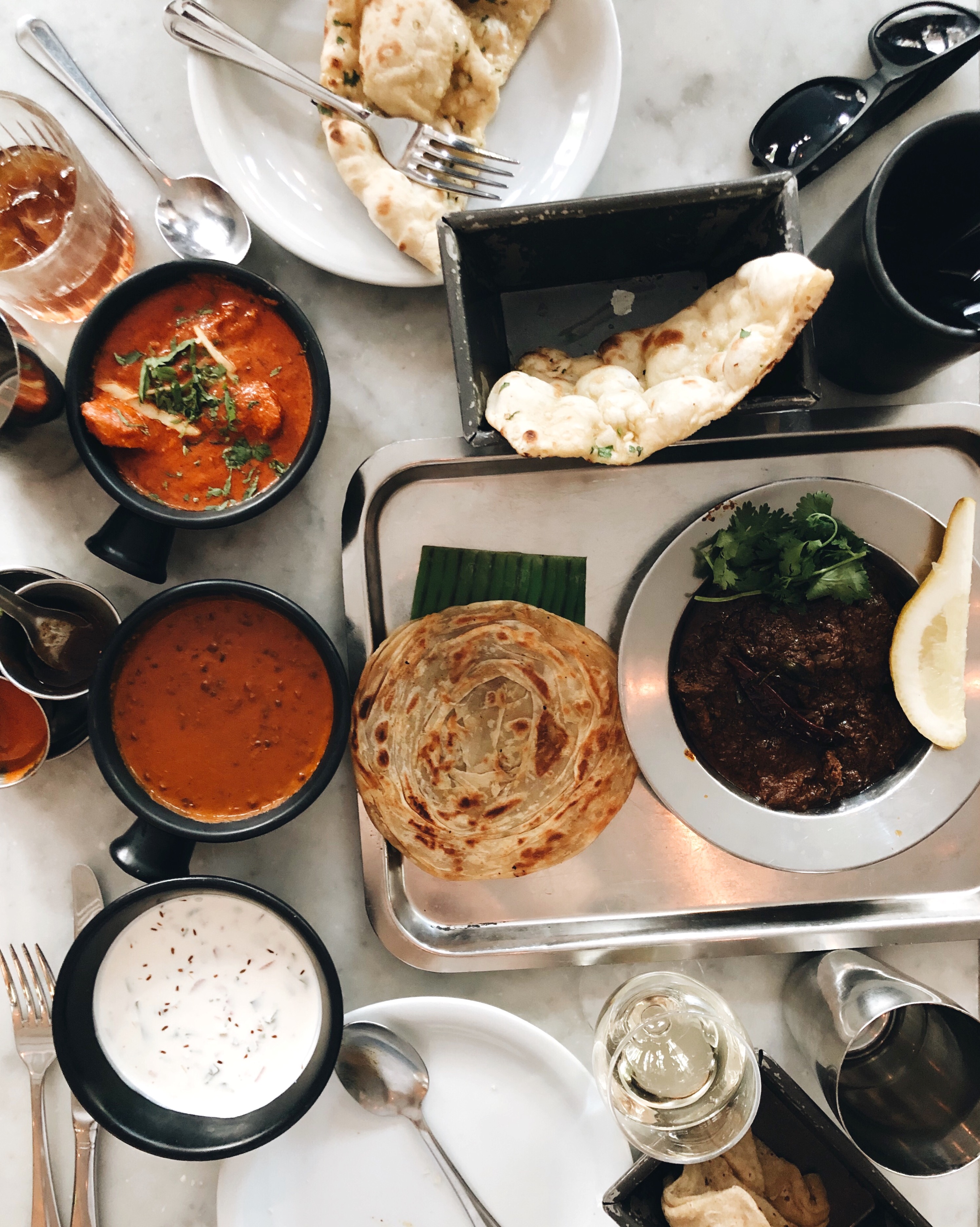 5) Fish and Chips from The Mayfair Chippy
Yet another British staple, and They Mayfair Chippy isn't Michelin nominated for no reason! They keep it classic with hand cut fries and beer battered fish (I went with cod), and they give you three sauces to try.
Don't sleep on the Gold Cider, it's the perfect accompaniment to the rich fish and chips. Afterwards, take a walk through Mayfair to see the cutest buildings and enjoy great shopping.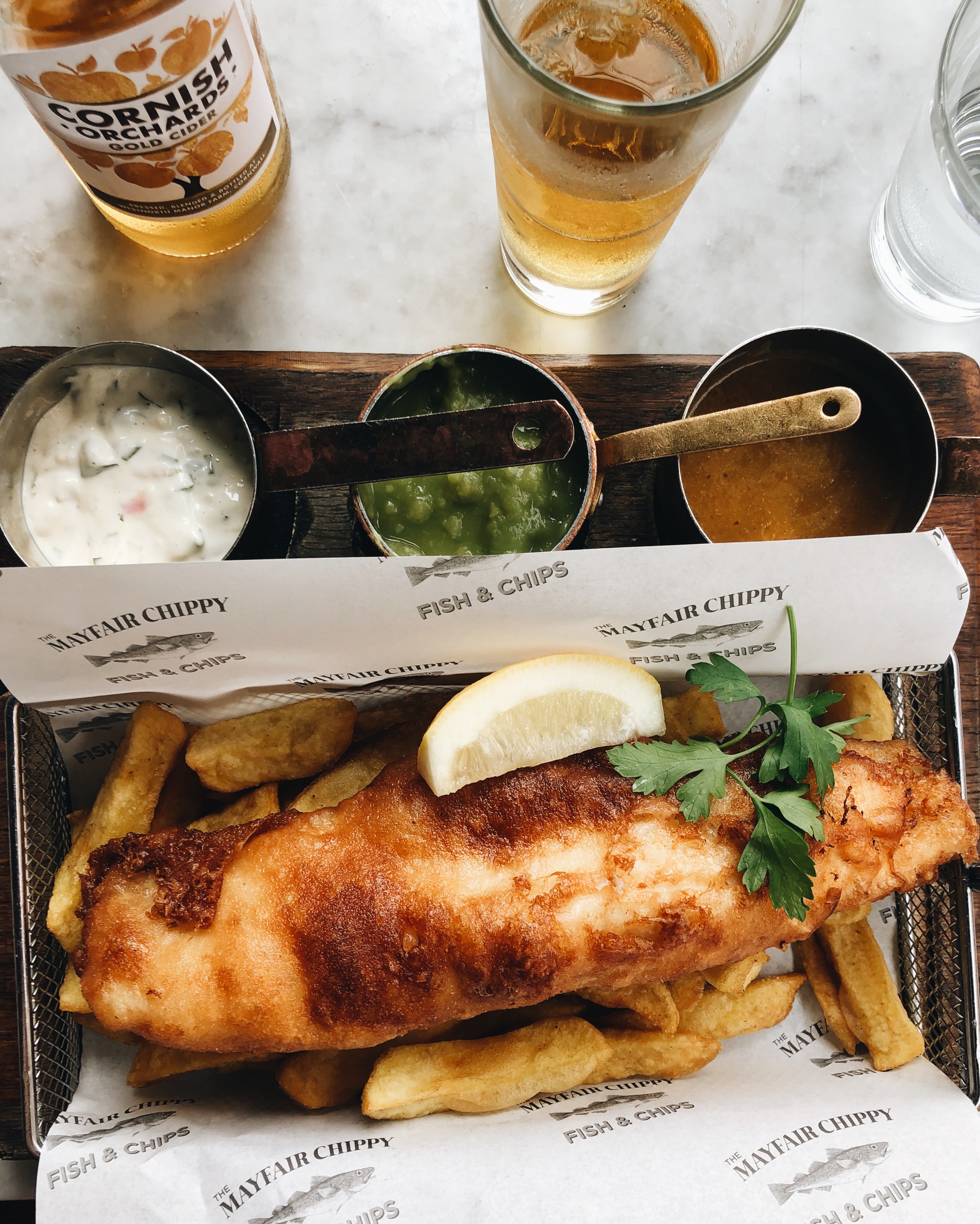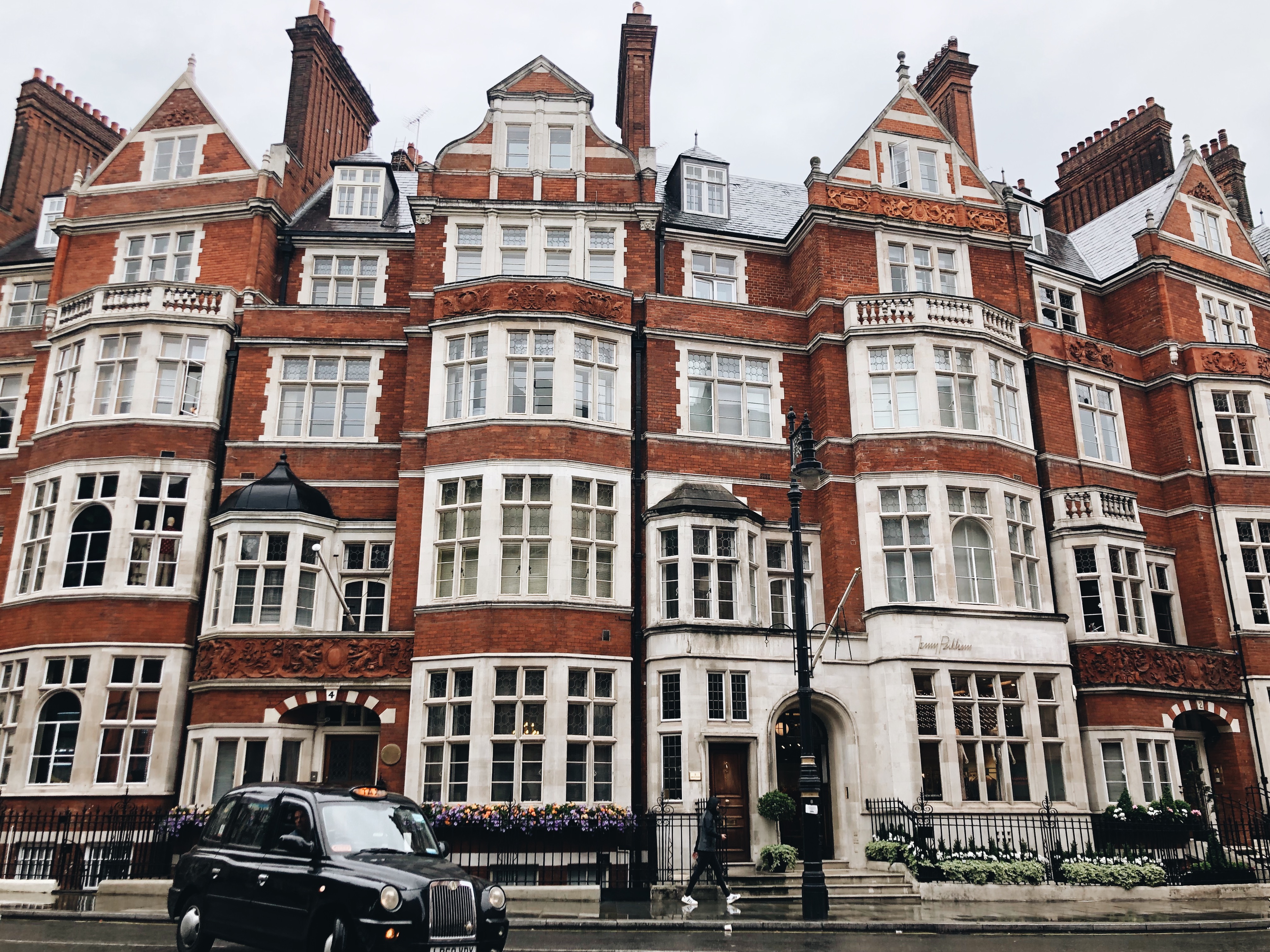 6) Hand-pulled noodles from Lanzhou Noodle Bar
You probably weren't expecting this on the list, so bear with me. Rishil and my flight got in late at night (trust me, much better than a red eye), and we were starving. Strangely everything closed so early and only Lanzhou was open at 1:00 am. It's a tiny place, but it had a line past midnight which is how I knew it was good.
They hand pull and cut the noodles right in front of you, then stir fry them in a wok with delicious sauces and protein. The perfect late night food!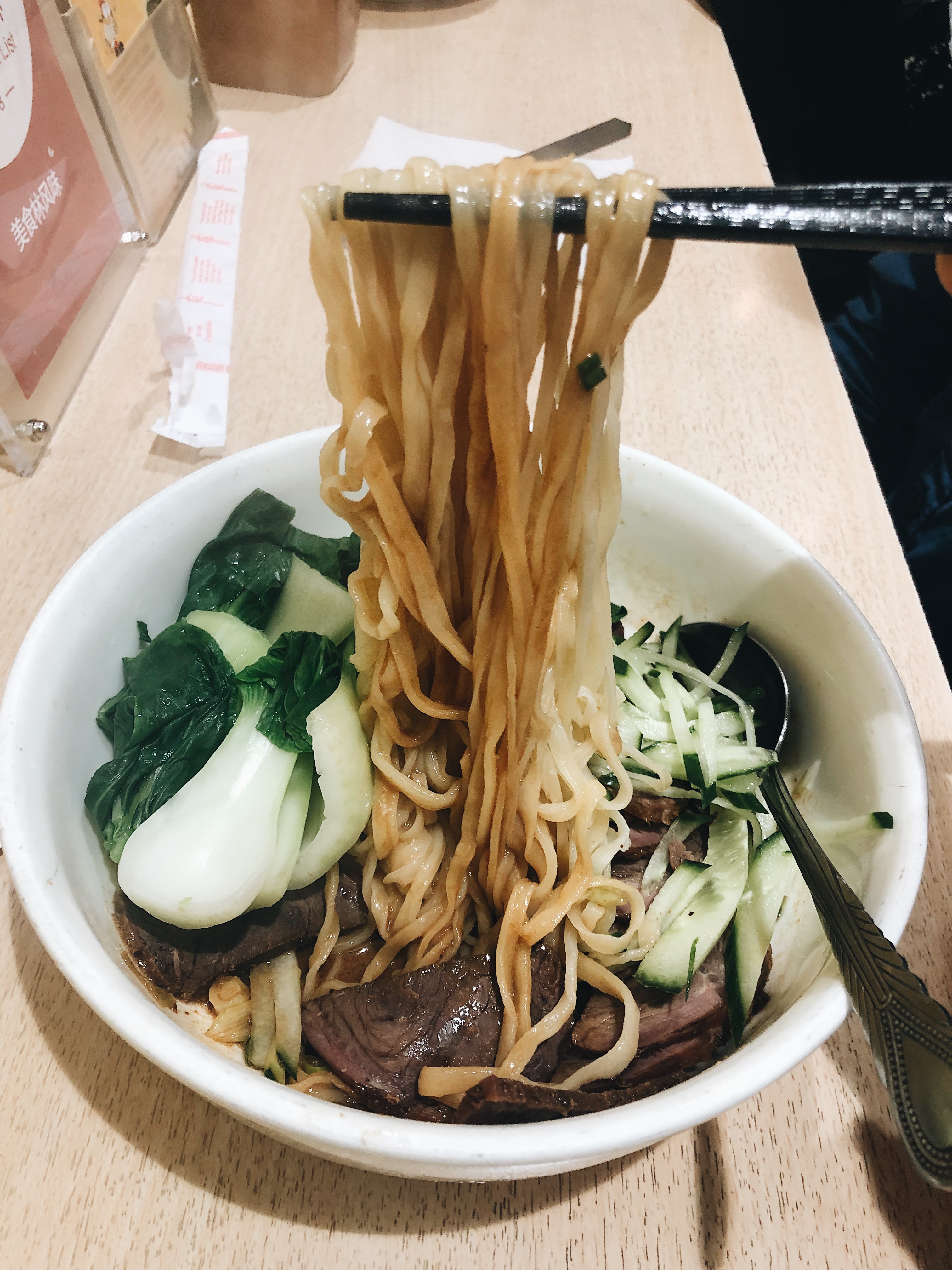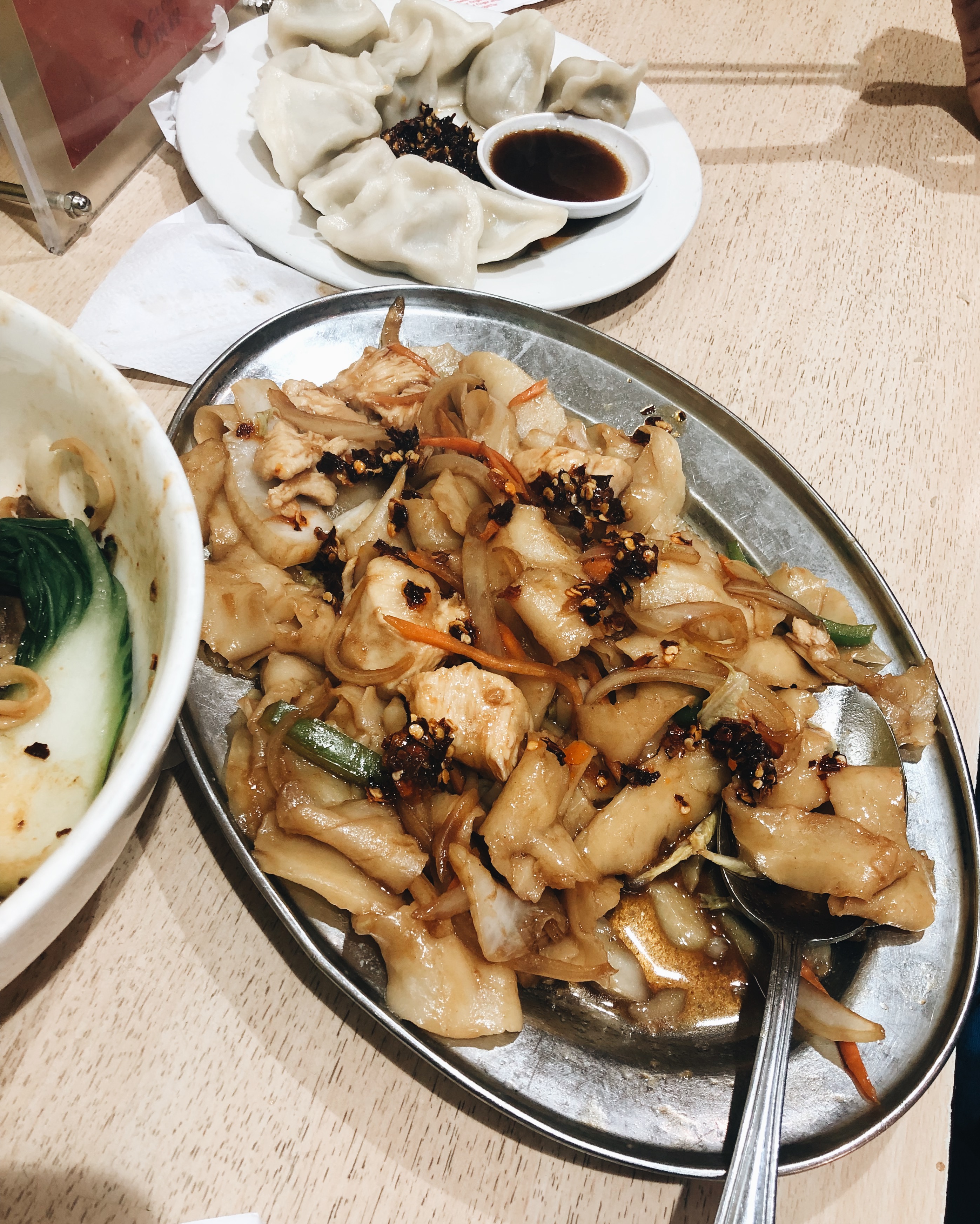 7) Cocktails at Cahoots
Before you go and eat noodles, make sure to have a few cocktails at Cahoots, a 1940's speakeasy style bar in an old underground train station.
The cocktails are delicious, the setting is so much fun, and the service was fantastic. Make sure to make a reservation for this one!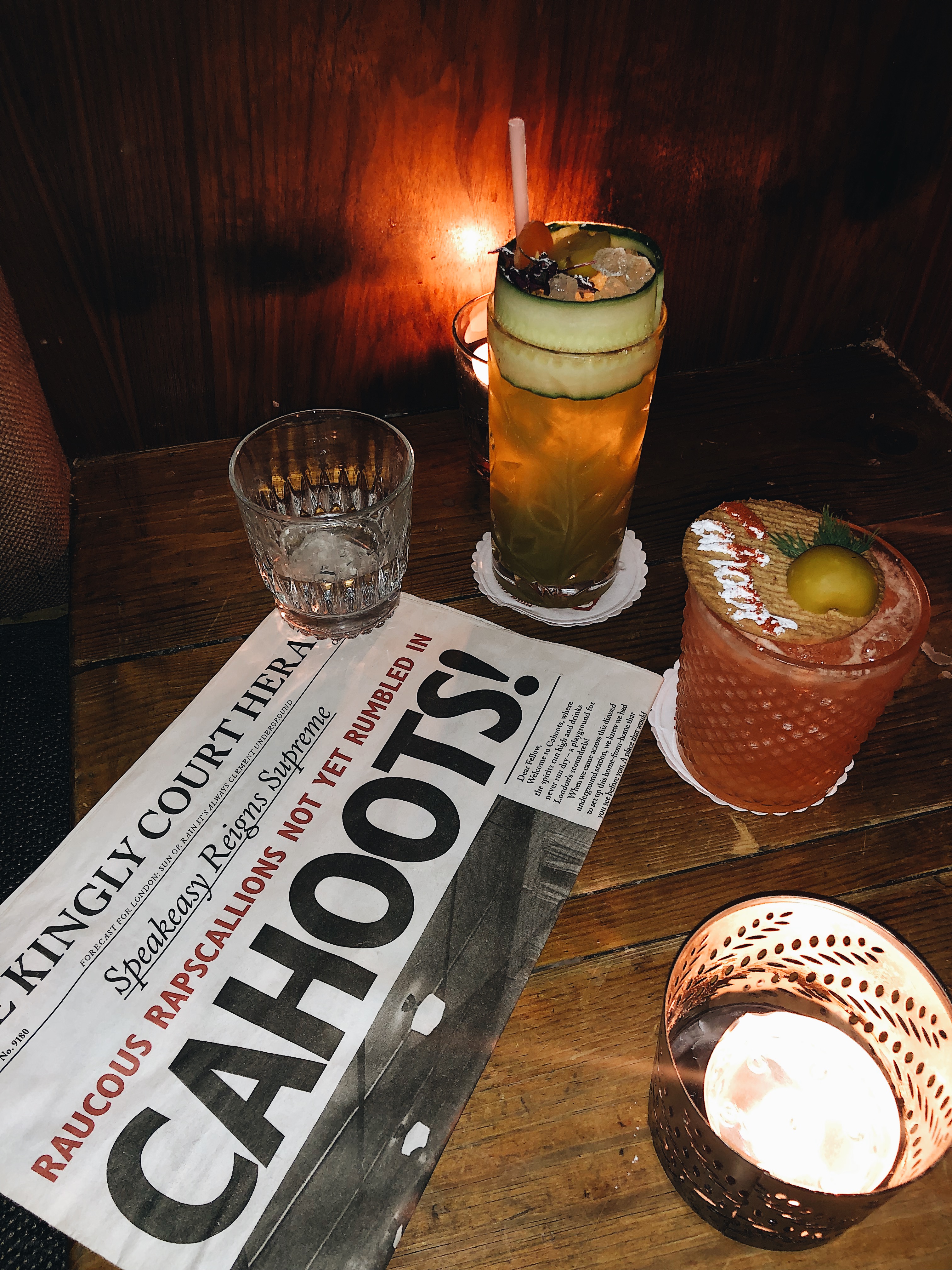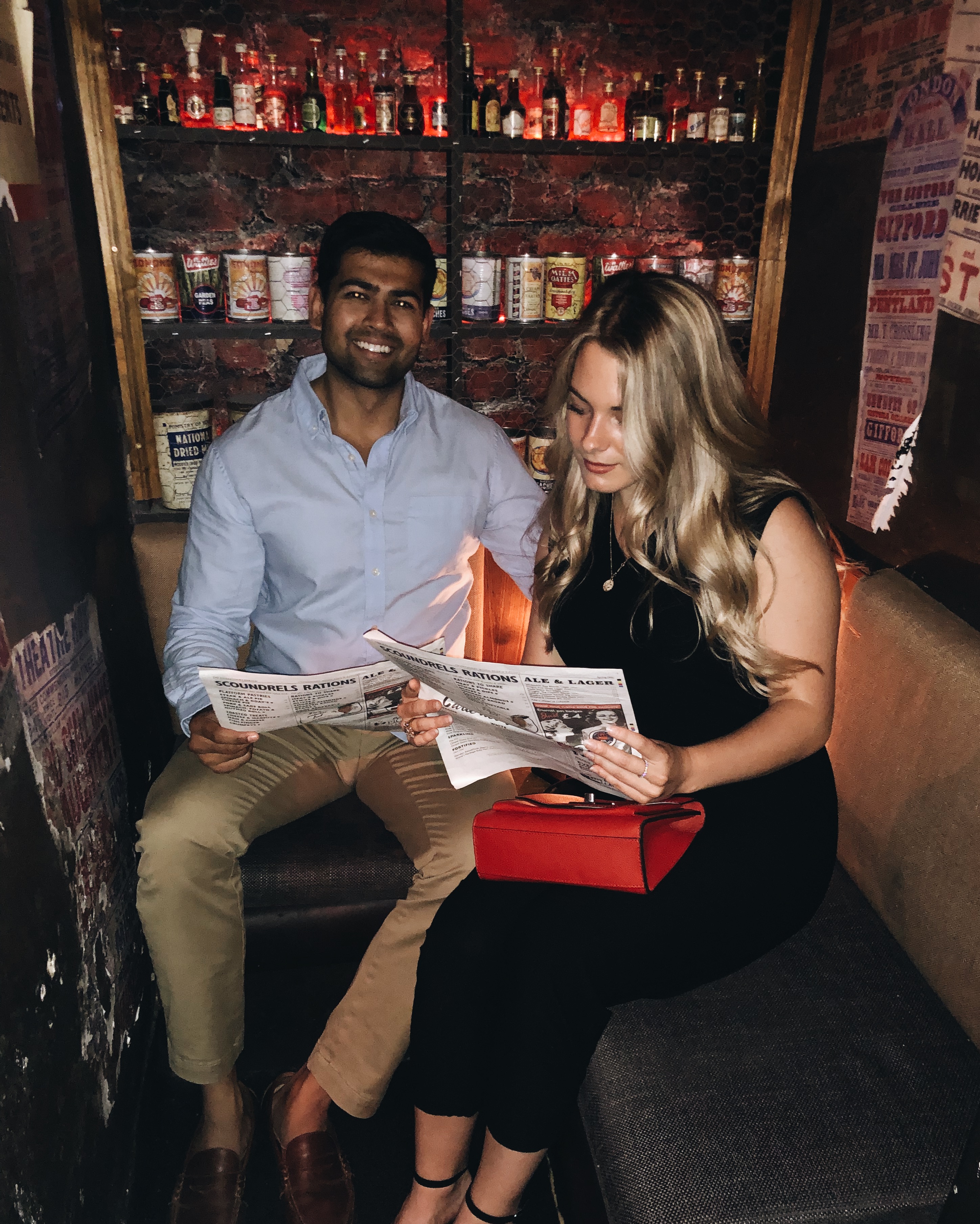 8) Eat and drink the day away at Borough Market
This was one of our favorite stops in London, as it has every type of food you can dream of. Grab a Pimms cup or a sangria and walk around to try amazing alcohol soaked cheese (my actual dream food), delicious pad thai, paella, and more.
It's right near the London Bridge, so perfect to take a walk after inhaling your days worth of calories in one sitting (guilty!).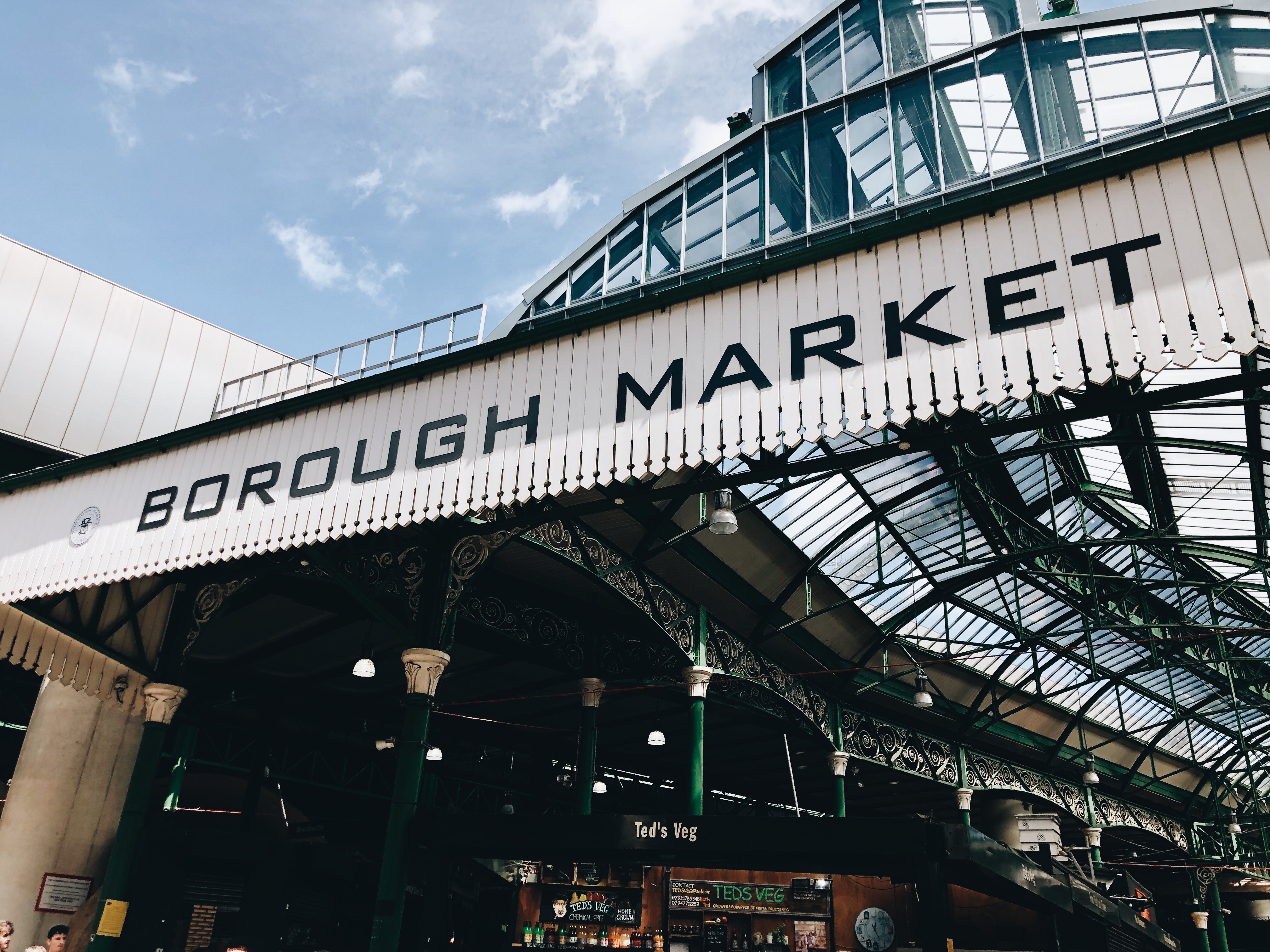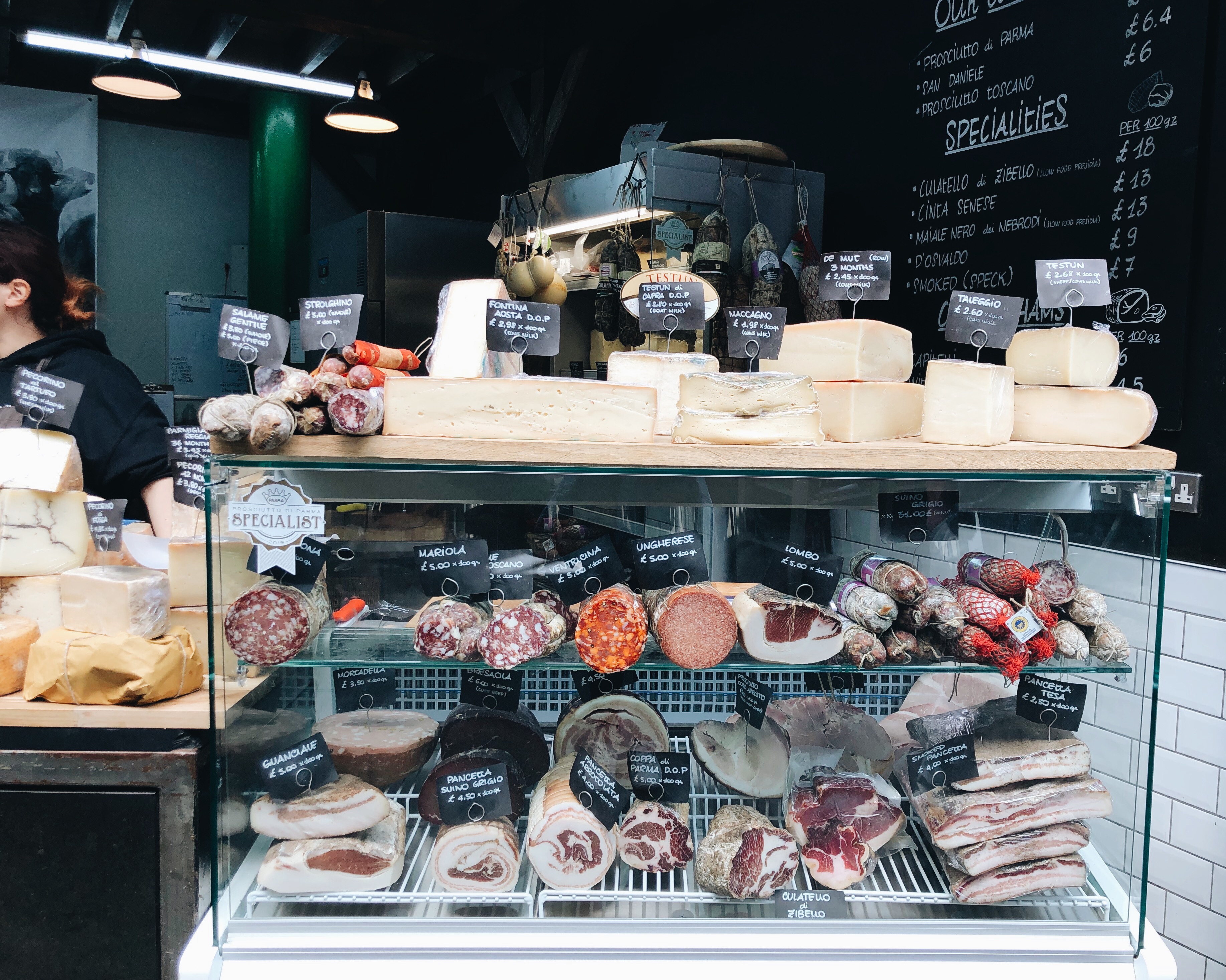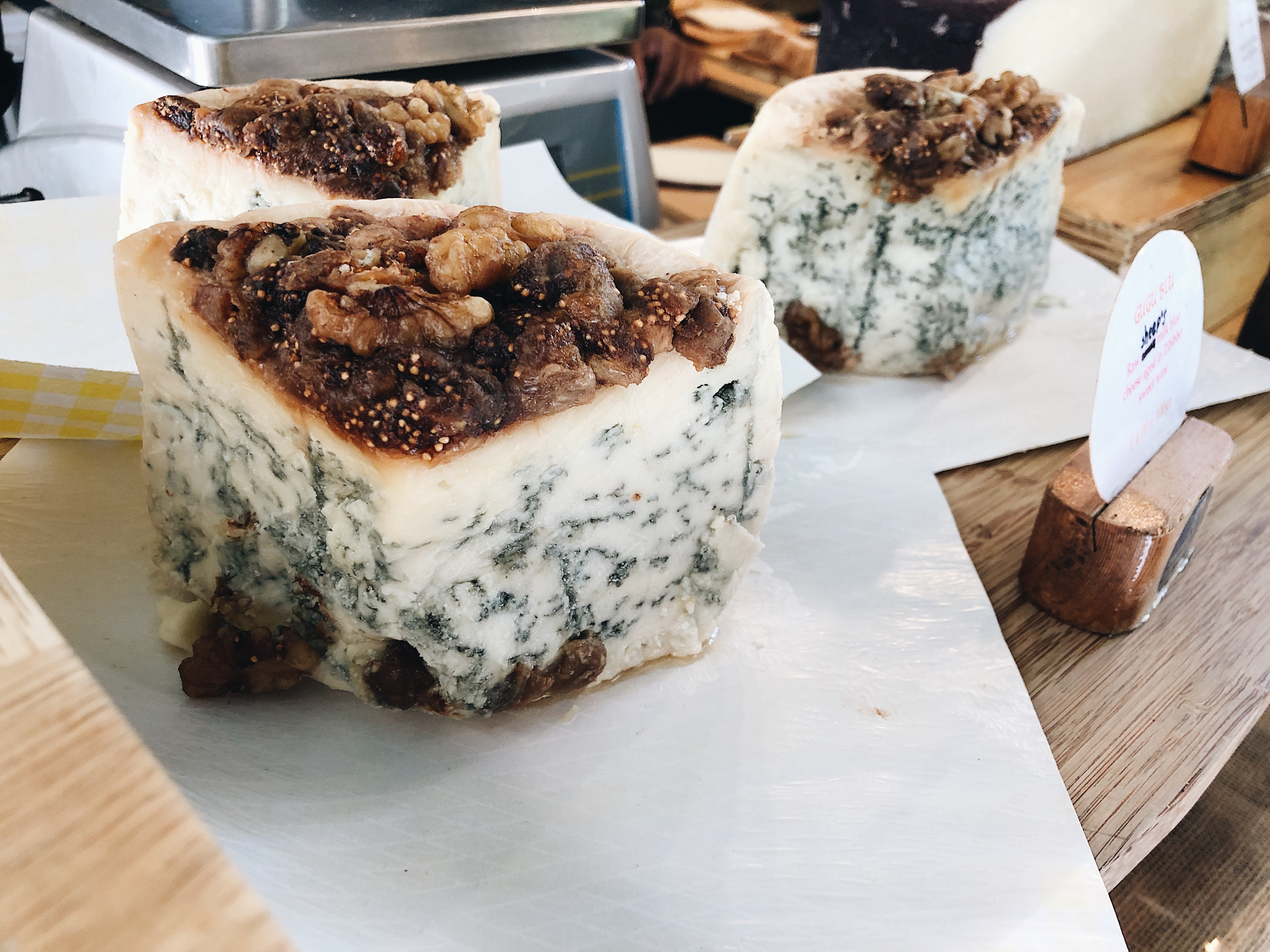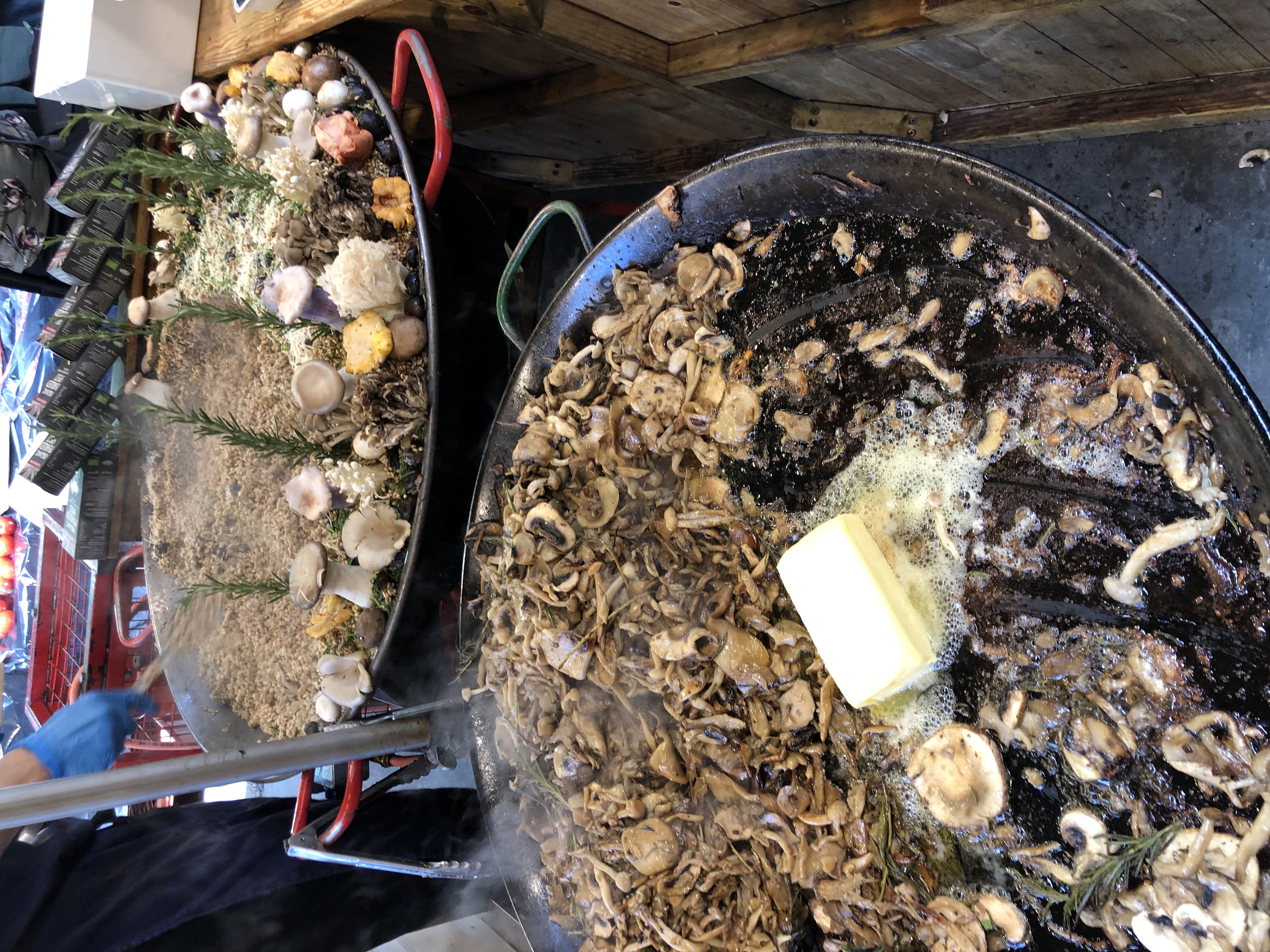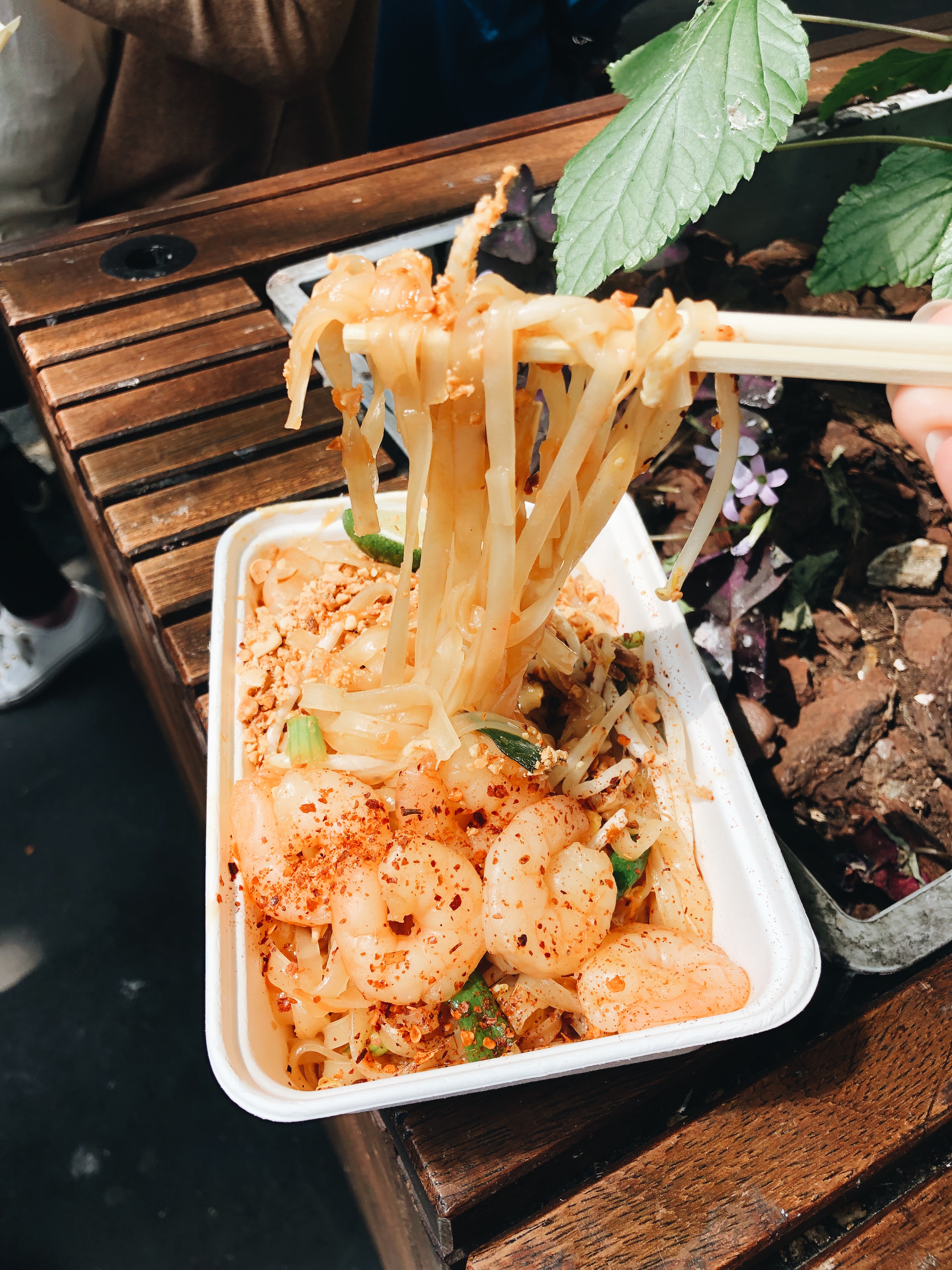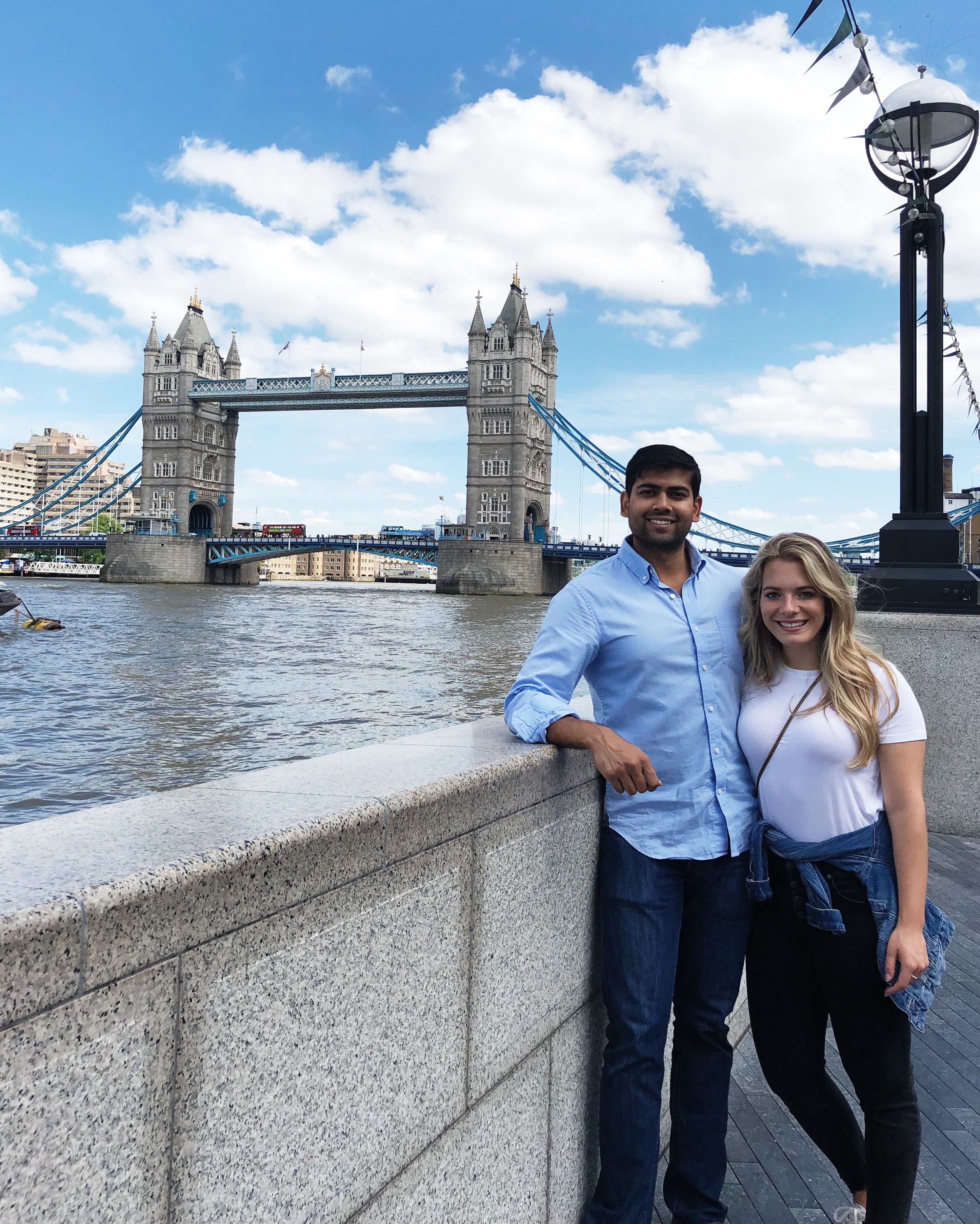 9) Drinks at Sky Garden
The Sky Garden is exactly what it sounds like, a rooftop garden on top of a massive building, right across the river from Borough Market. It offers fantastic views of London and great craft cocktails.
It was packed when we went, so make sure to make a reservation!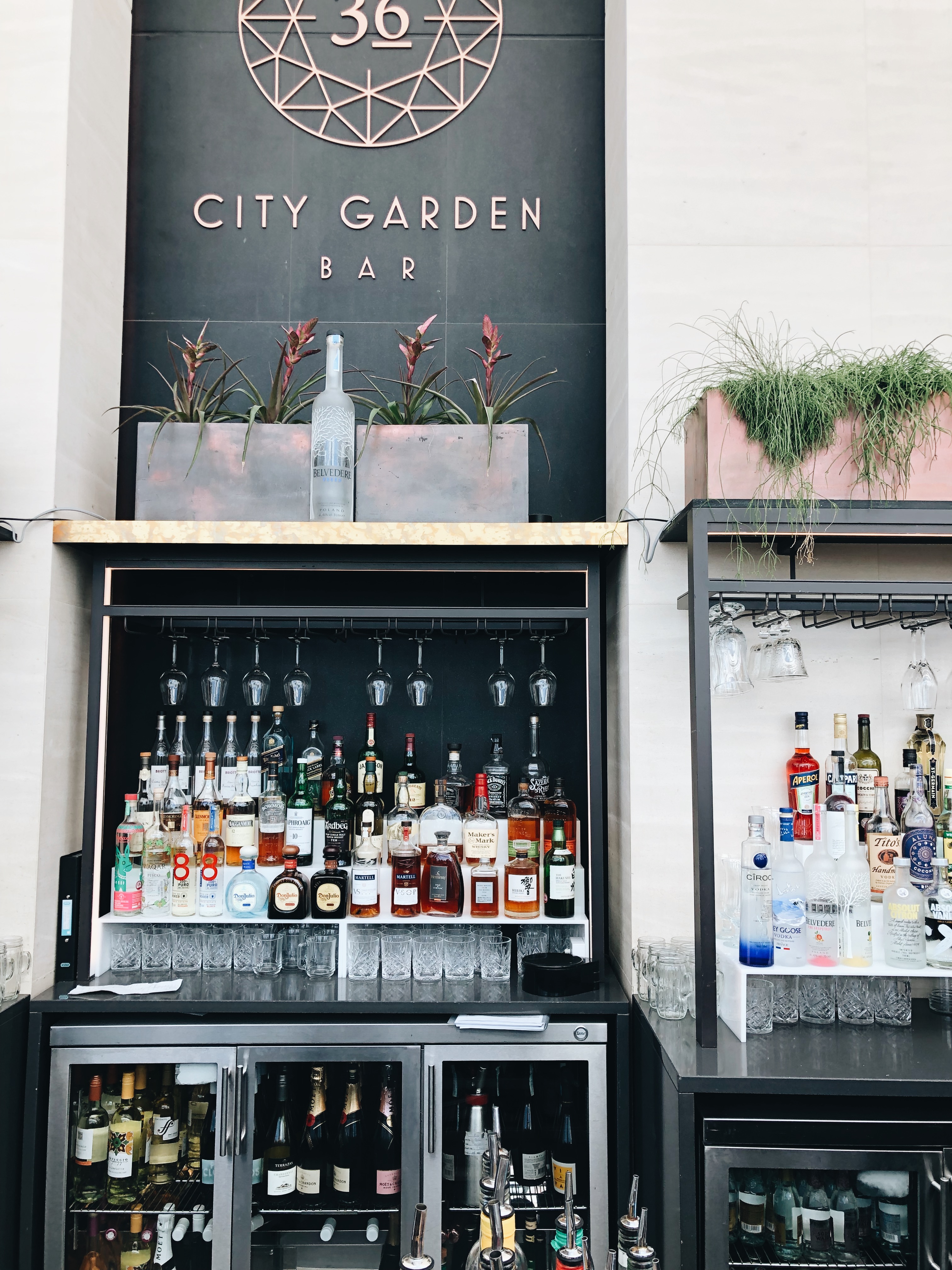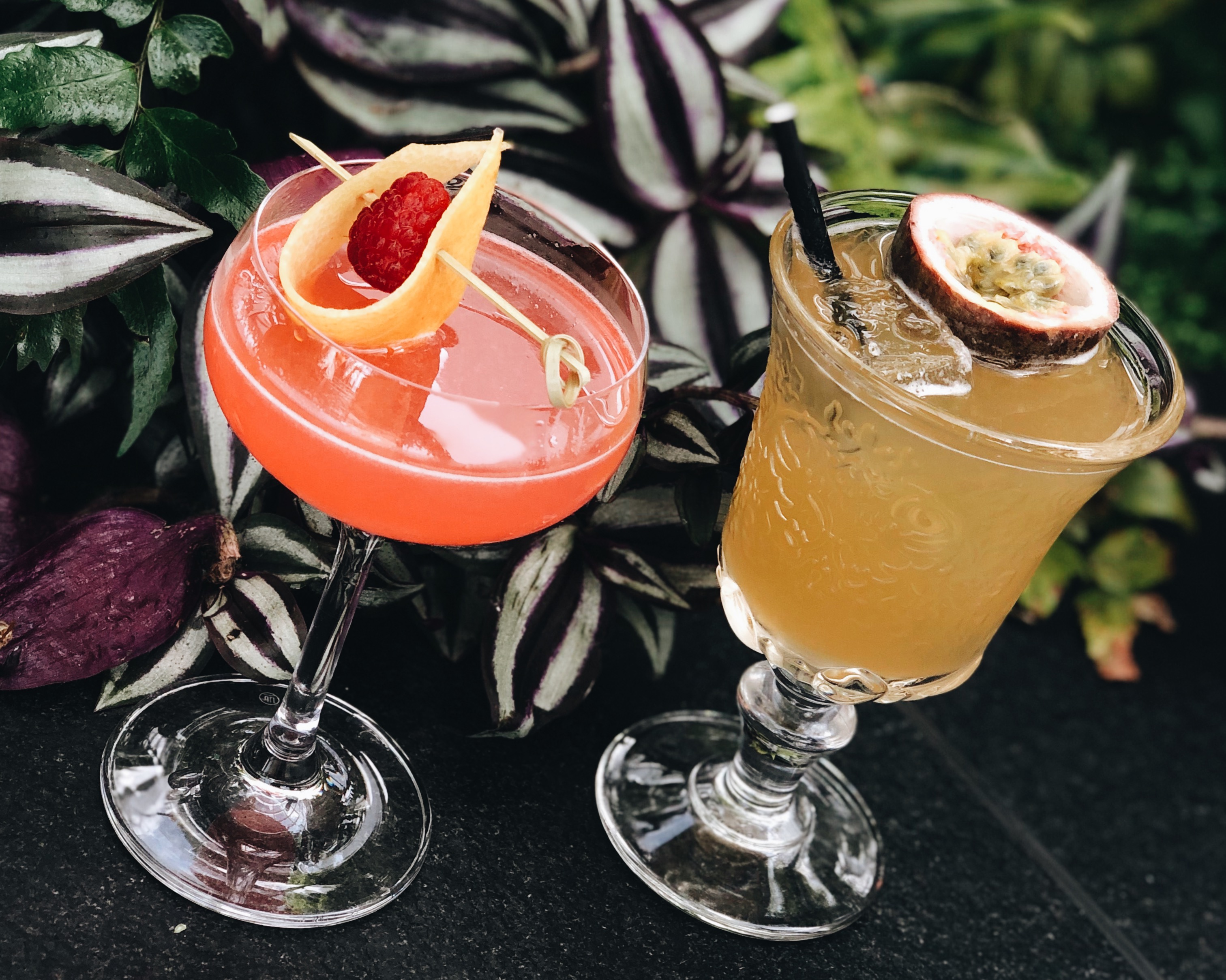 10) Dim Sum from Baozilnn
Rishil and I both love Asian food, and were sick of British food by the last day. We stumbled upon this dum sum place that naturally colors their dumplings with beet, spinach, turmeric, etc. The dumplings, spicy cucumbers, and spicy wontons are all musts!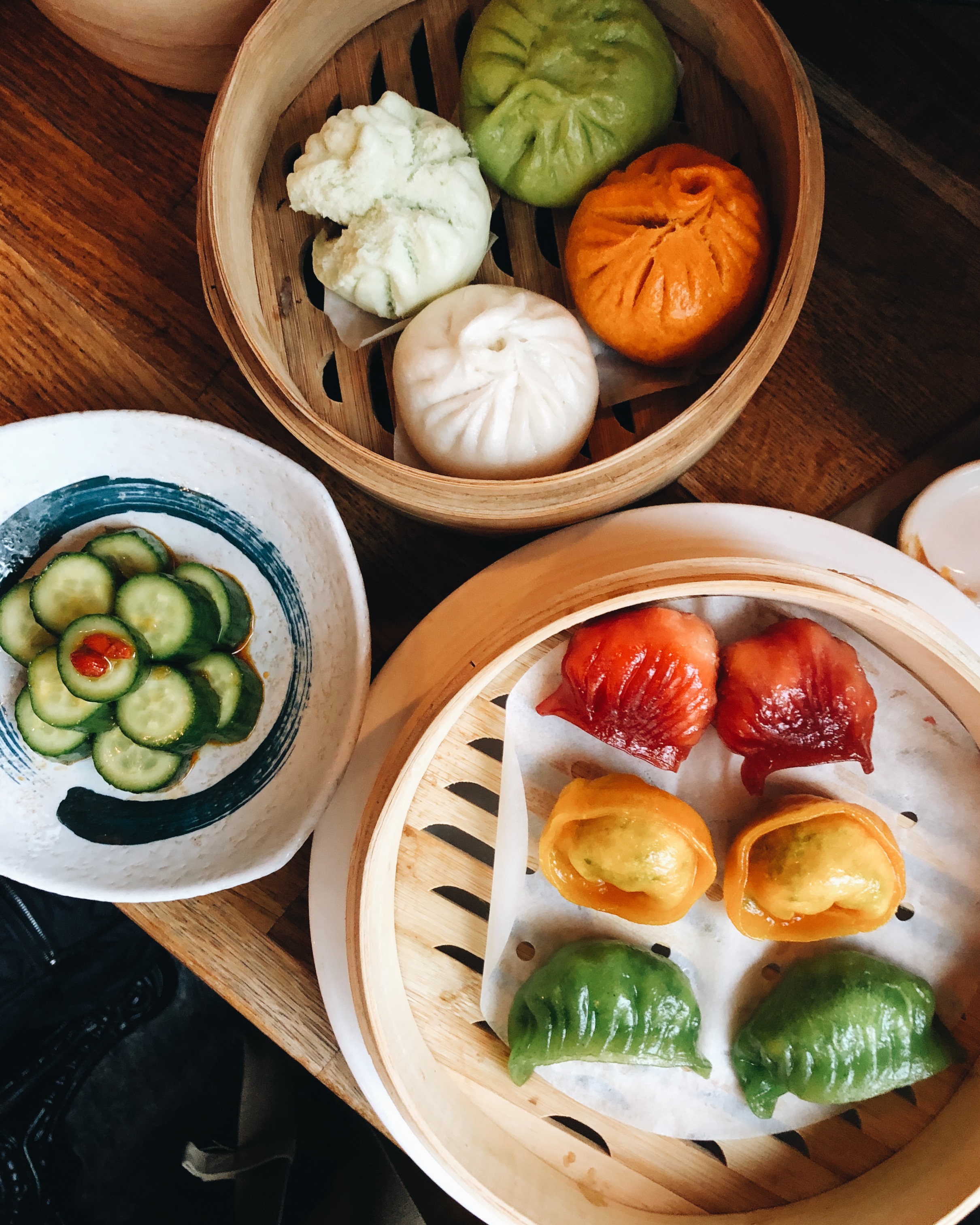 11) Gelato from Gelupo or La Gelateria
It's no secret I have a massive sweet tooth, and a soft spot for all things ice cream. Gelupo and La Gelateria are some of the best gelato spots in London, nad happen to be a short walk from Baozilnn, should you be craving something sweet after Dim Sum.
The salted caramel from La Gelateria was perfection, as was the rum, chocolate, and caramel laced Bonet flavor from Gelupo. Either way, you can't go wrong.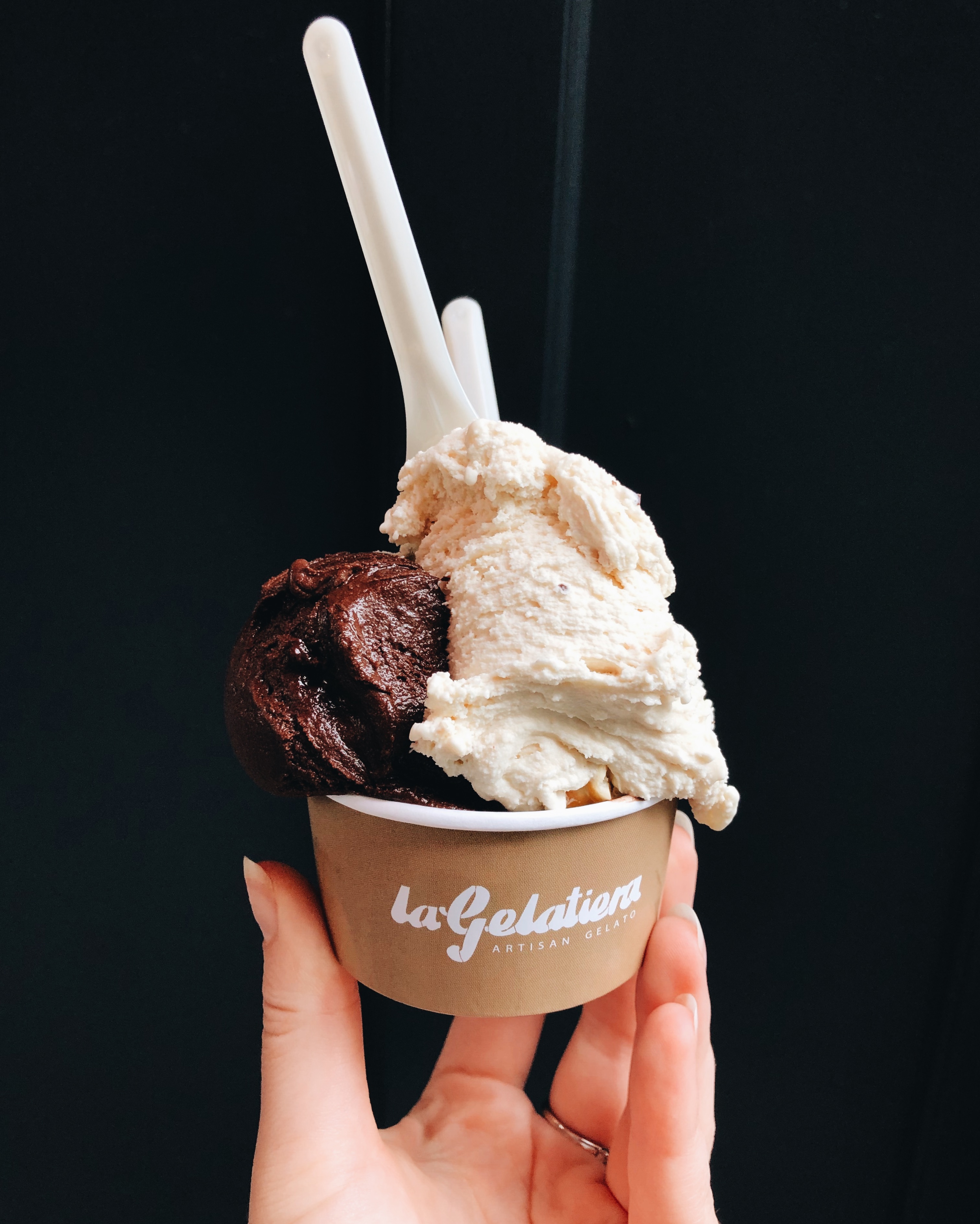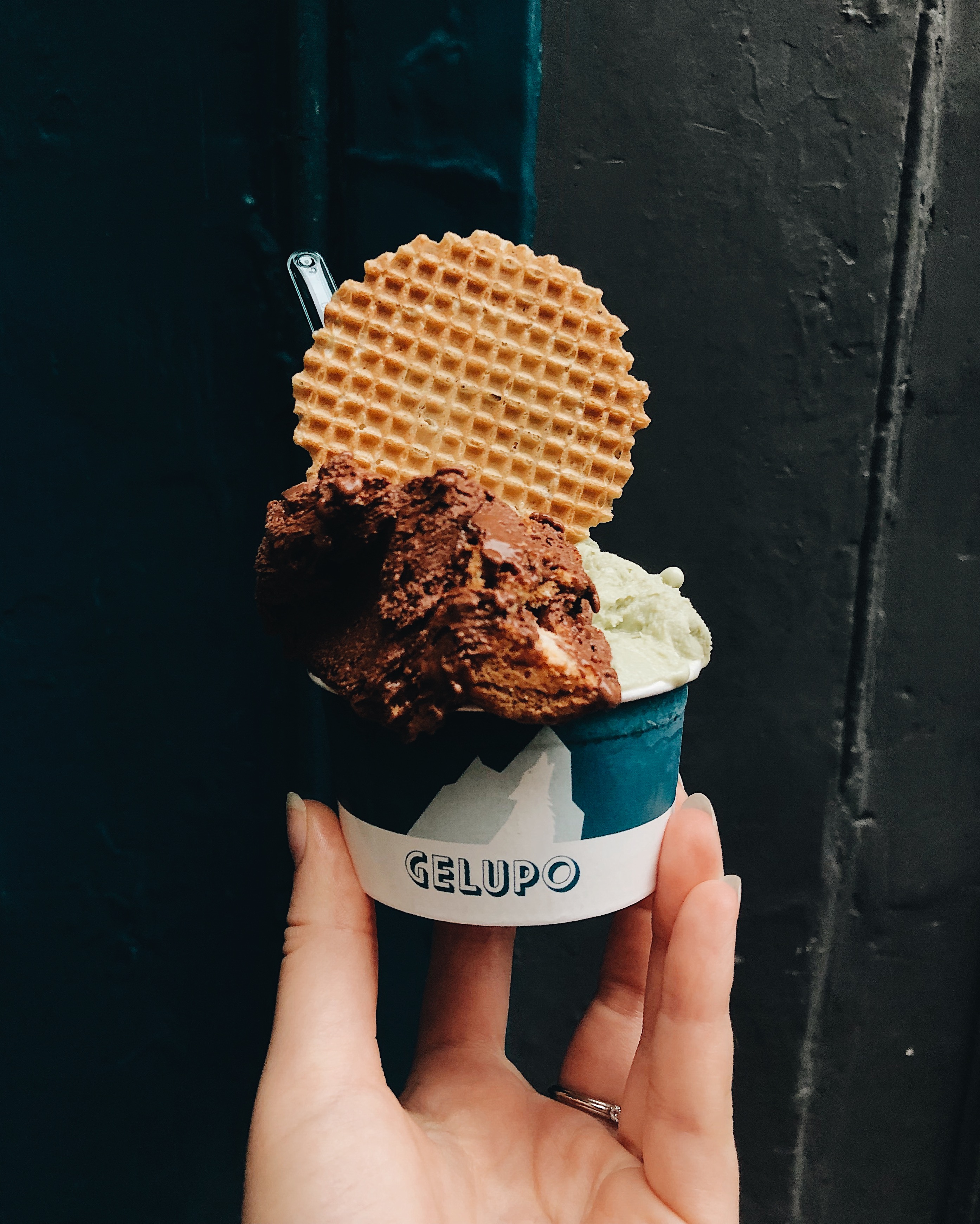 12) Lay in a park- we picked St. James Park in Westminster
I know, this isn't food or drink related, but I couldn't leave it out. The parks in London are insanely gorgeous, and burst with wildlife, picnicing people, and the lushest landscapes.
One night Rishil and I laid under at tree at St.James park, watched the sunset, and just enjoyed not doing anything for the first time on our trip. I can't recommend it enough!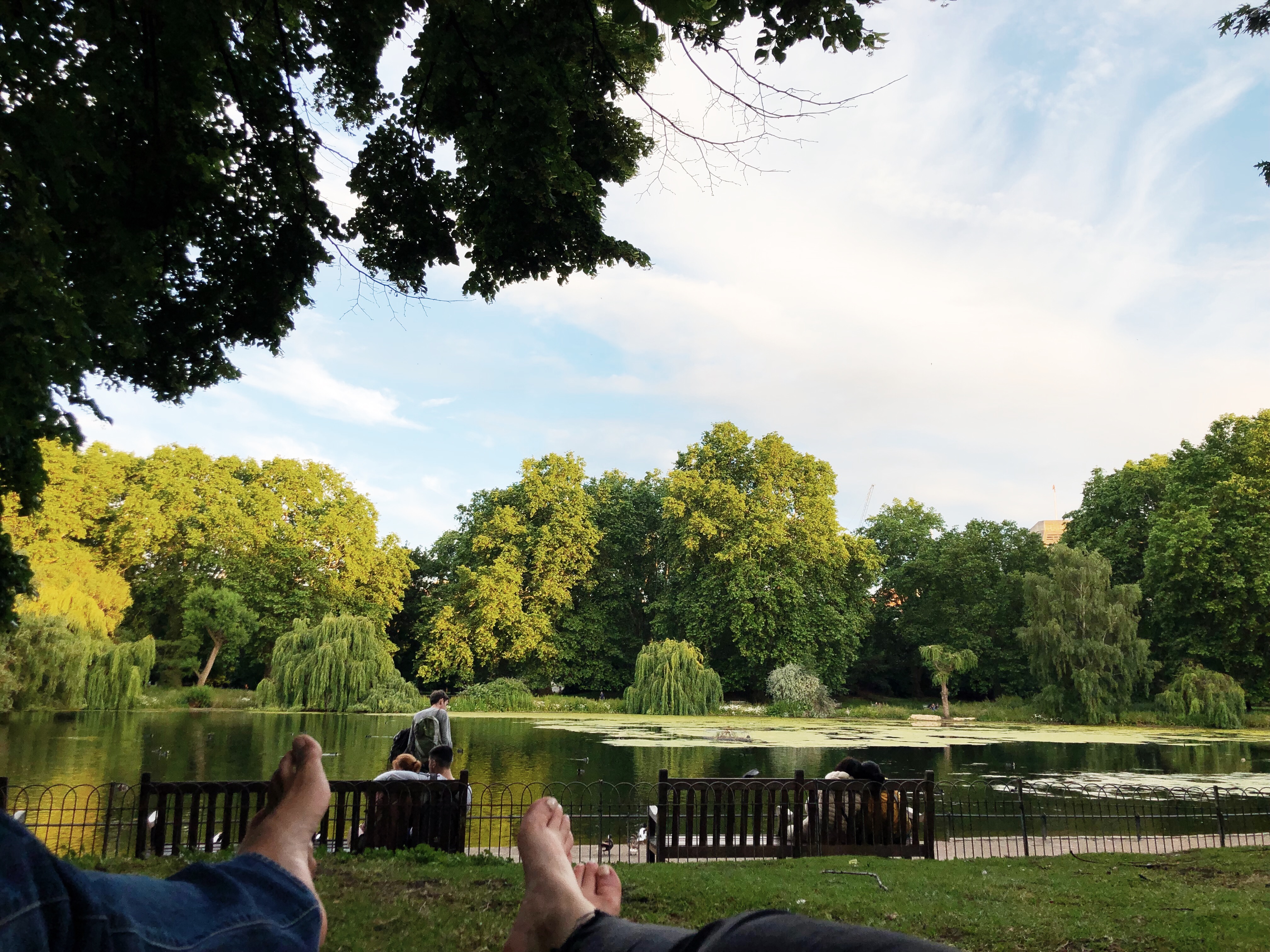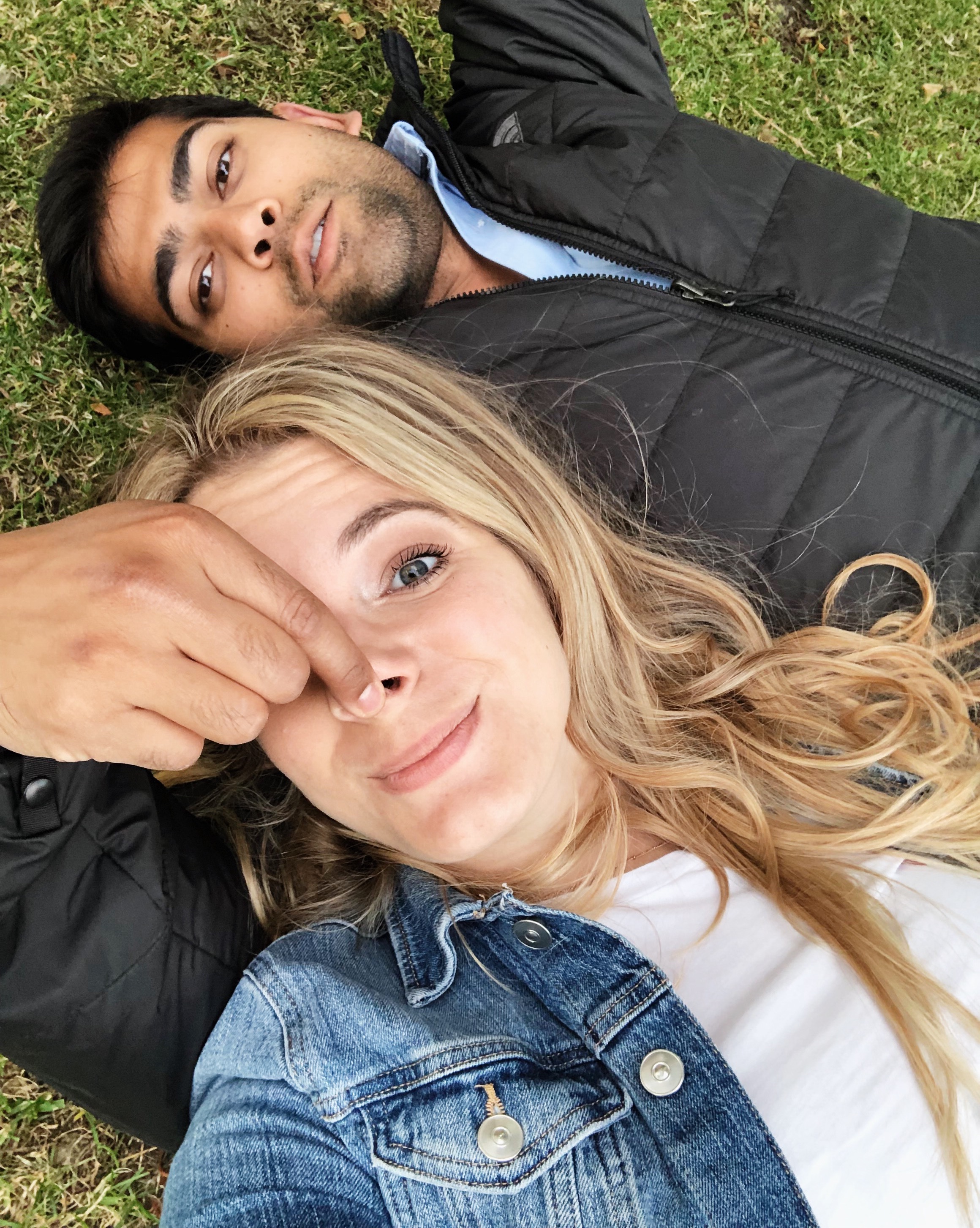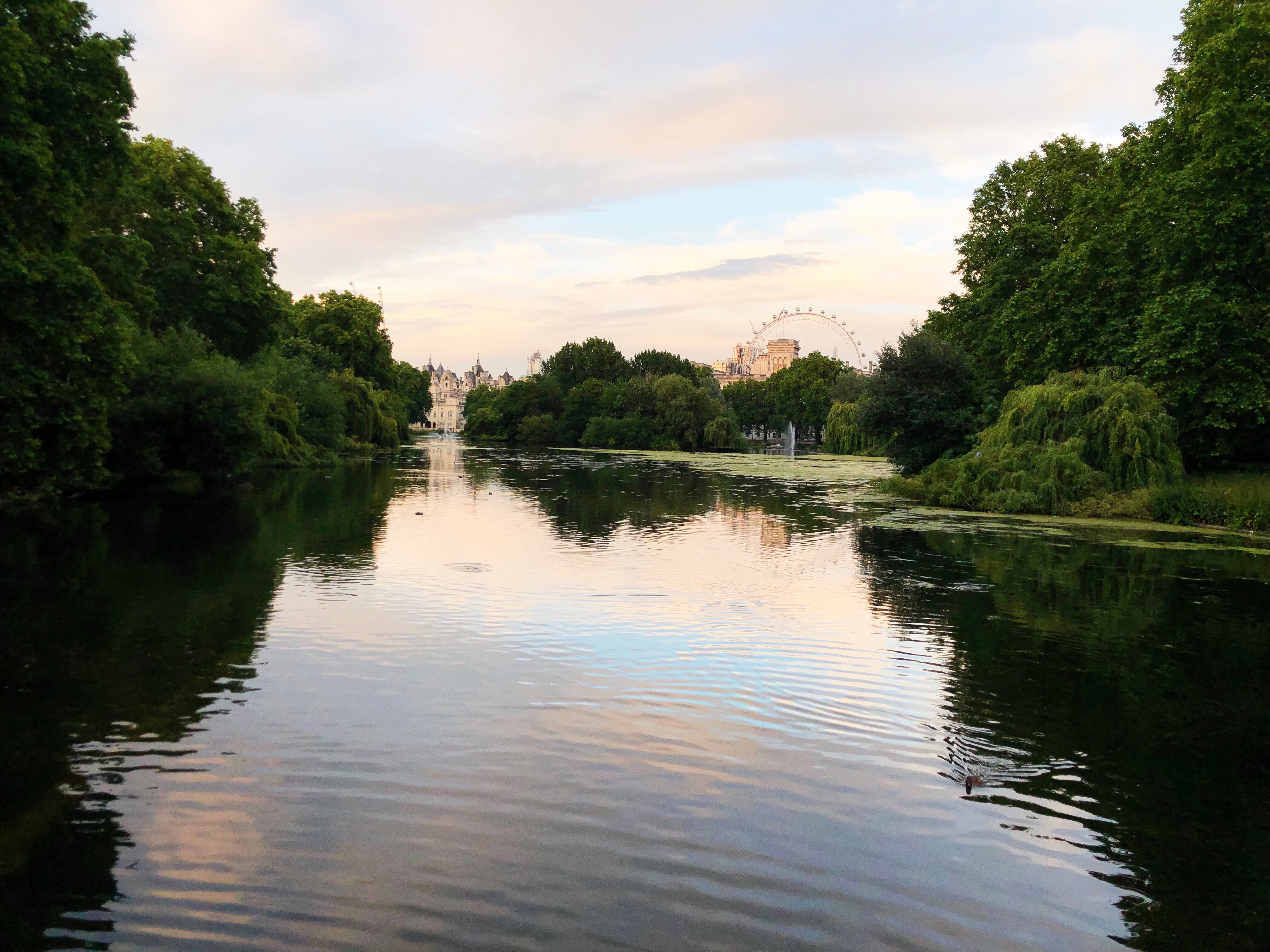 So there you have it! That's our London list, and I'd love to hear what some of your favorite places are. Let me know in the comments below!
Cheers,
Hailey