Well hello again! Between a move, the end of our fiscal year at work, a trip to the Pacific North West (blog post coming soon!), a wedding, and more, I feel like it's been awhile since we last spoke. Despite missing my awesome parents, and no they didn't pay me to say that, I'm so excited to be back in Arlington in my own place, which means I'm making dinner a few times a week and have tons of new recipes to share.
Granted, most of them are a spin on something my mom made us growing up (for me until last month ha), but nonetheless they're tried and true and still new to you guys. I love these baked turkey meatballs for so many reasons:
They're healthy and packed with filling protein.
They take just 30 minutes to make, and only one bowl!
There's so many ways to serve them (w/ garlic bread, spaghetti squash, gnocchi, all of the above….).
They're a great meal prep for the week, as this recipe makes easily enough for four meals.
I know most of my posts usually have a ton of photos that show the process of making a recipe, but this time I wanted to try something a little quicker and simpler. By taking pictures of just the finished product, I was able to blog this in an hour instead of maybe 8. Which means more time for the important things like buying apartment furniture on Wayfair, aimlessly wandering the aisles of Trader Joe's, making my roommate's Bumble profile (ladies he's single!), etc.
If you have an extra minute by the time you get to the bottom of this, could you let me know in the comments what you prefer: fewer blog posts with detailed photos and descriptions, or more frequent posts that are pictures of just the end result? Feel free to also write a food that you've wanted me to test out the best recipe for, and the most helpful comment I get I'll test and write a post on!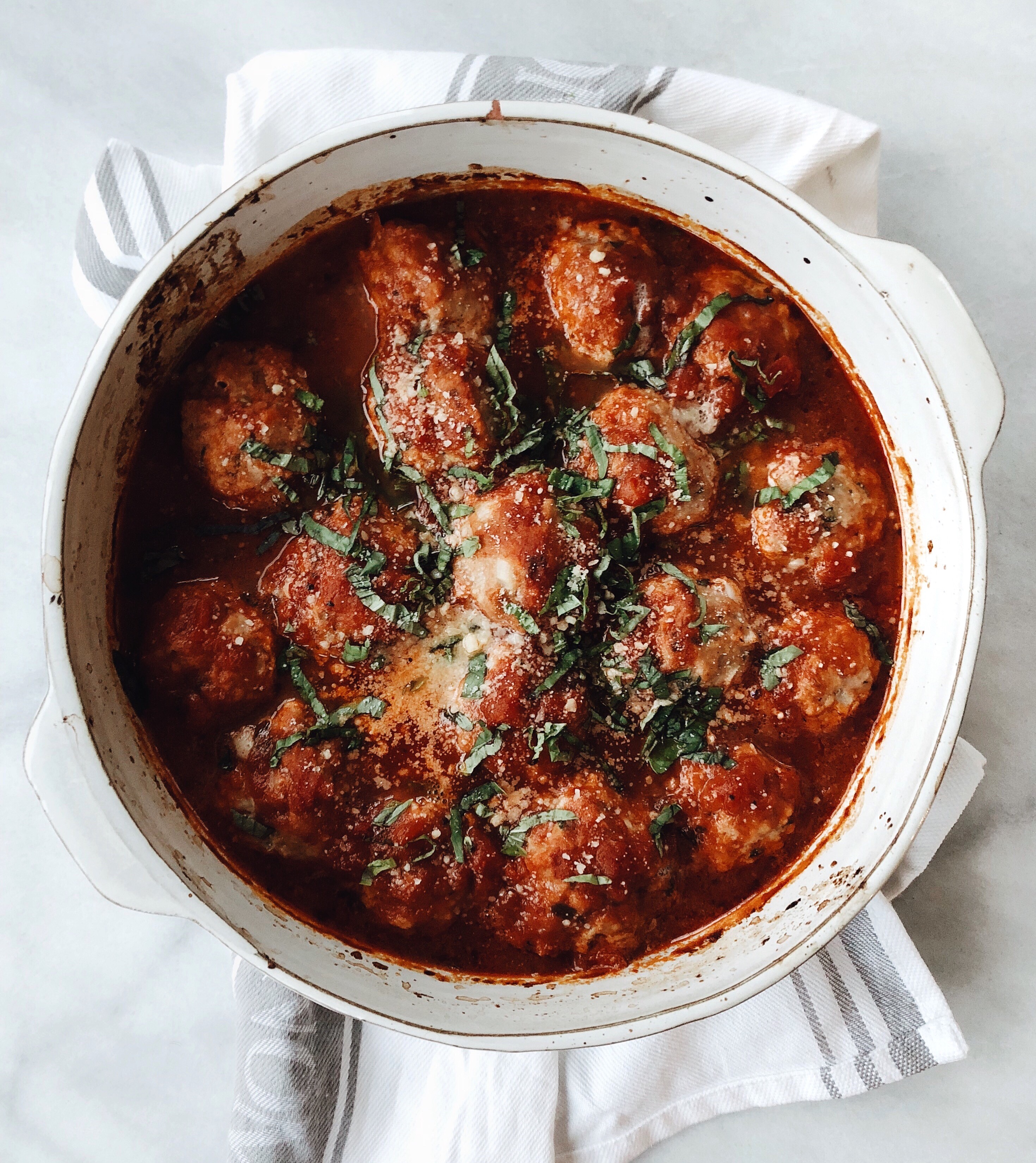 So with that being said, these are the finished product! They're packed with flavor, juicy, are mess free (no oil splatter like regular pan fried meatballs have), and have a million different ways to eat them.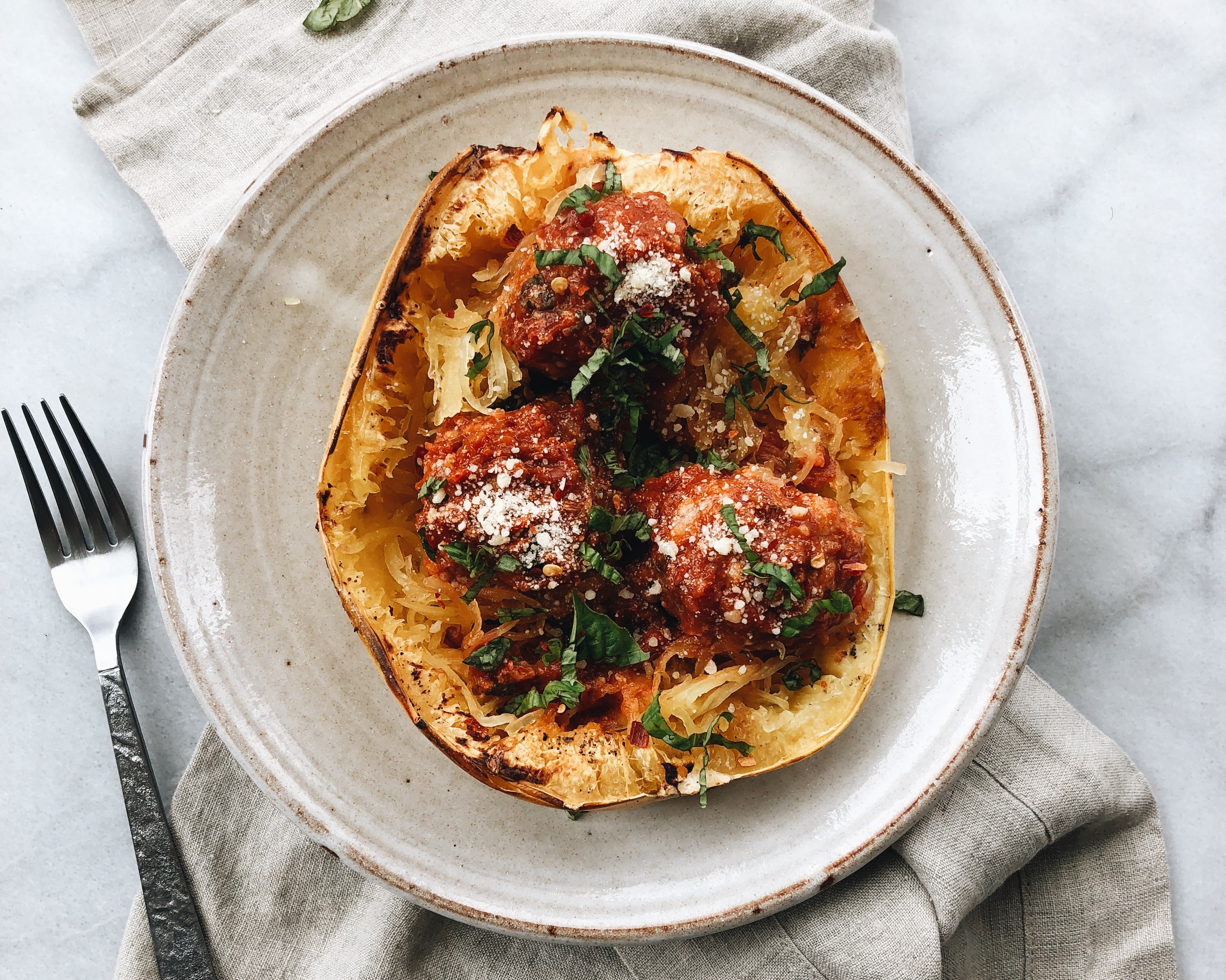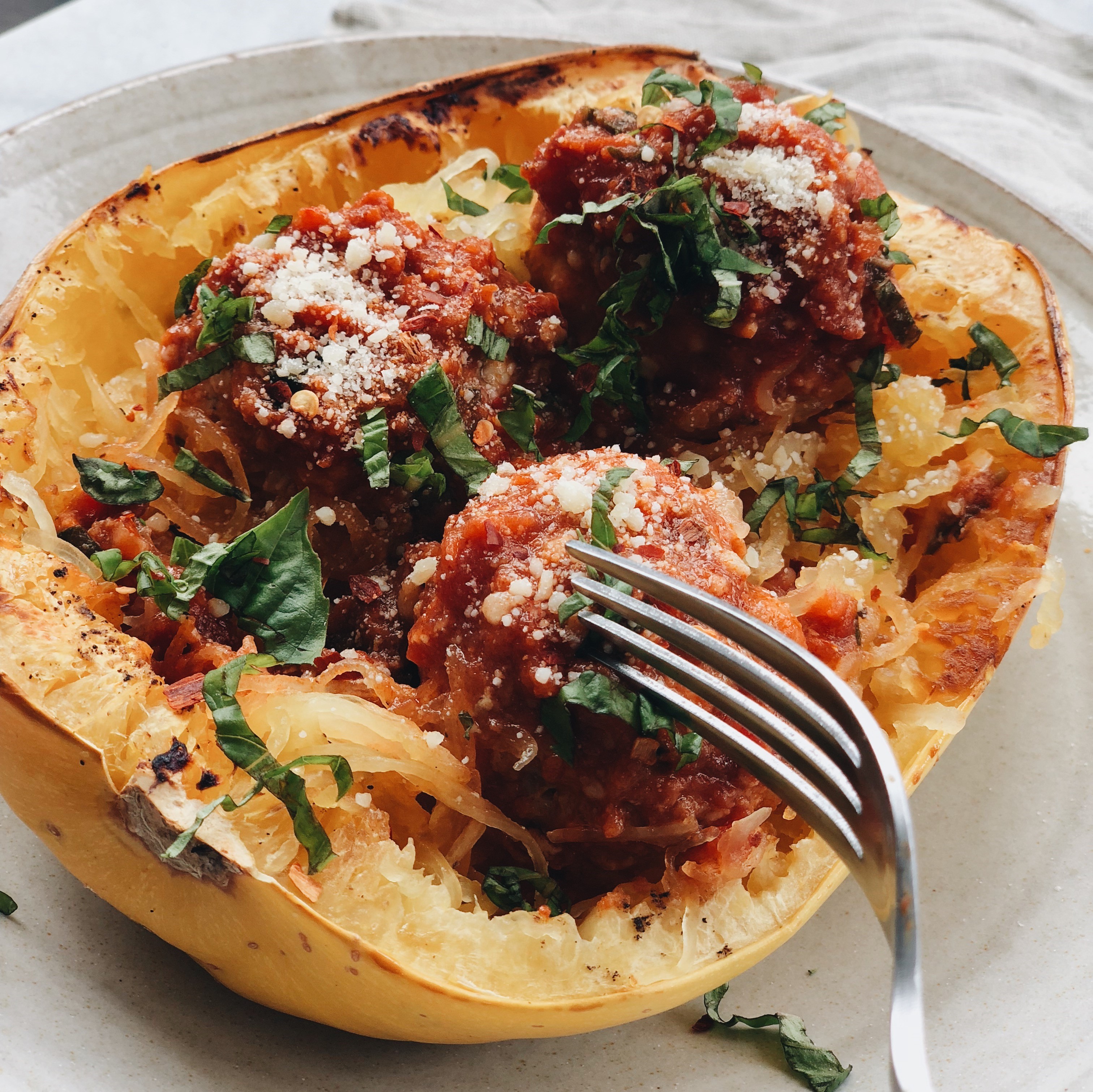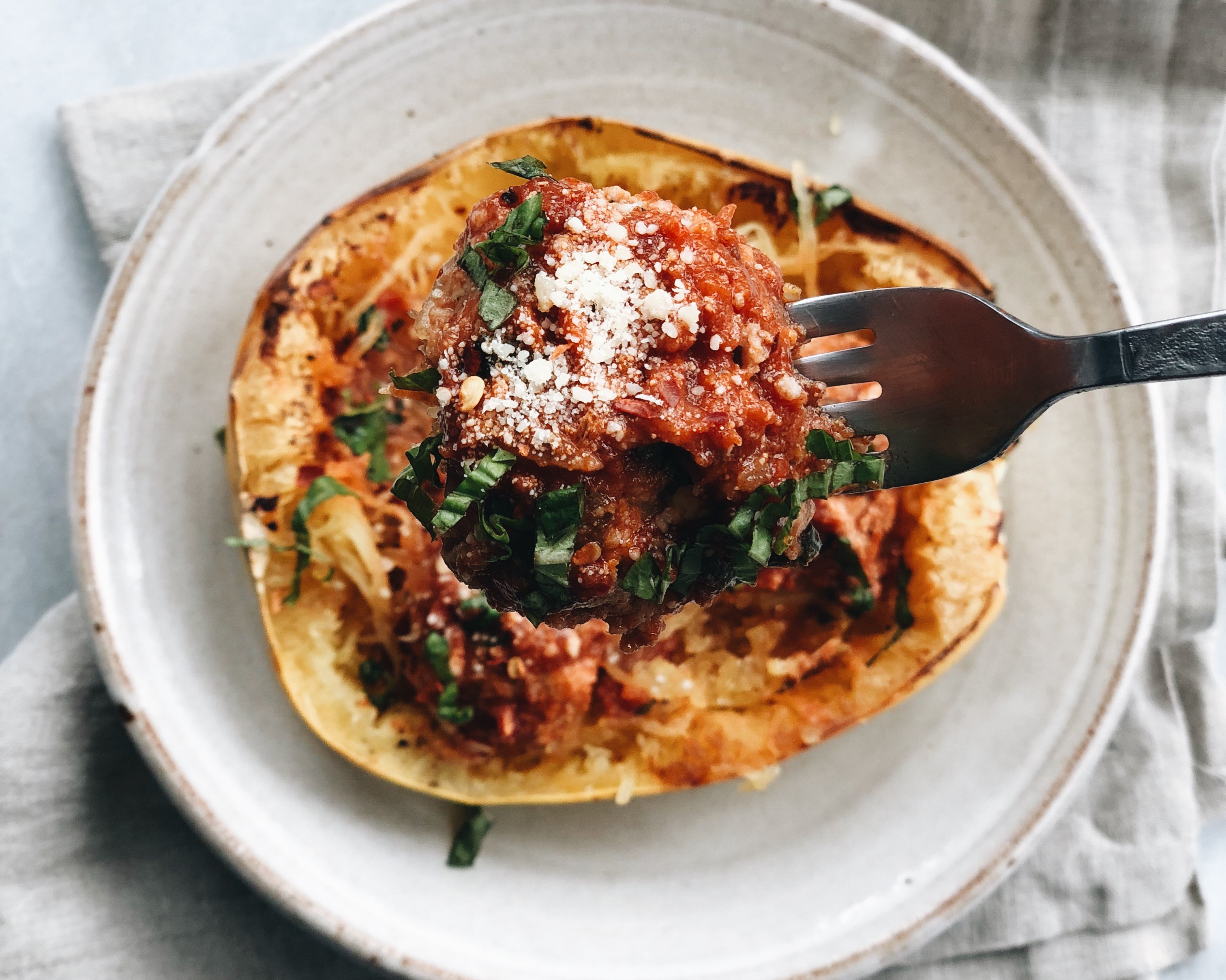 I like mine in a spaghetti squash boat, but also had them with gnocchi and sauteed spinach last night! Any way you try it, I know you'll like these.
Baked Turkey Meatballs (makes 4 servings)
1 pound of lean ground turkey meat
1 egg
1/2 cup panko breadcrumbs
1/4 cup grated parmesan
2 tablespoons ketchup
1/4 cup basil, chopped
1/4 cup onion, finely diced
2 cloves of garlic, minced
1/2 teaspoon salt
1/2 teaspoon pepper
1 jar Arrabiata Sauce (spicy tomato), or your favorite tomato based pasta sauce
Preheat oven to 400 degrees, and pour half the jar of pasta sauce into an ovenproof baking dish.
In a bowl combine egg, breadcrumbs, ketchup, basil, onion, garlic, salt, and pepper until combined. Using a fork or wooden spoon, stir meat into seasoning mixture.
Using your hands, shape meat into 2″ balls, and place in the sauce lined baking dish. Repeat until entire meat mixture is shaped.
Pour additional sauce over meatballs, and bake for 15-20 minutes, until meatballs are cooked through and sauce is bubbly.
Remove from the oven and serve warm topped with more basil and parmesan!