A few weeks ago Rishil and I took our first vacation together for a 9 day tour of the Pacific Northwest! We've both been to Seattle a few times a year for work, and know that there's no better time to enjoy that incredible city quite like during the summer (it hardly rains!). Portland and Vancouver have also been on our list, so we decided to visit them all and of course document the entire vacation so we have a 'virtual' scrapbook to look back on and you have ideas for your future travels.
If you know me you know I put hours if not days into planning a trip itinerary, since there's nothing worse than buying an expensive plane ticket to go somewhere and not knowing where to stay and what to do. Thankfully you can benefit from my type A (A plus if you ask my family) personality and have a robust itinerary full of the best food, tours, places to stay, and more.
We started out in Portland and set a goal for ourselves to stay in a unique home in each city we visited, so when we found a tiny home on Airbnb we knew we had to book it. We also knew we wanted to eat a lot (big surprise!), and see as much nature as possible while we were there.
As soon as we flew into the city we already knew that would be easy. The view from the plane alone was worth the ticket price! Pro tip: sit on the left side of the plane on the way there for the optimum opportunity to capture snowy Mount Hood in all its glory.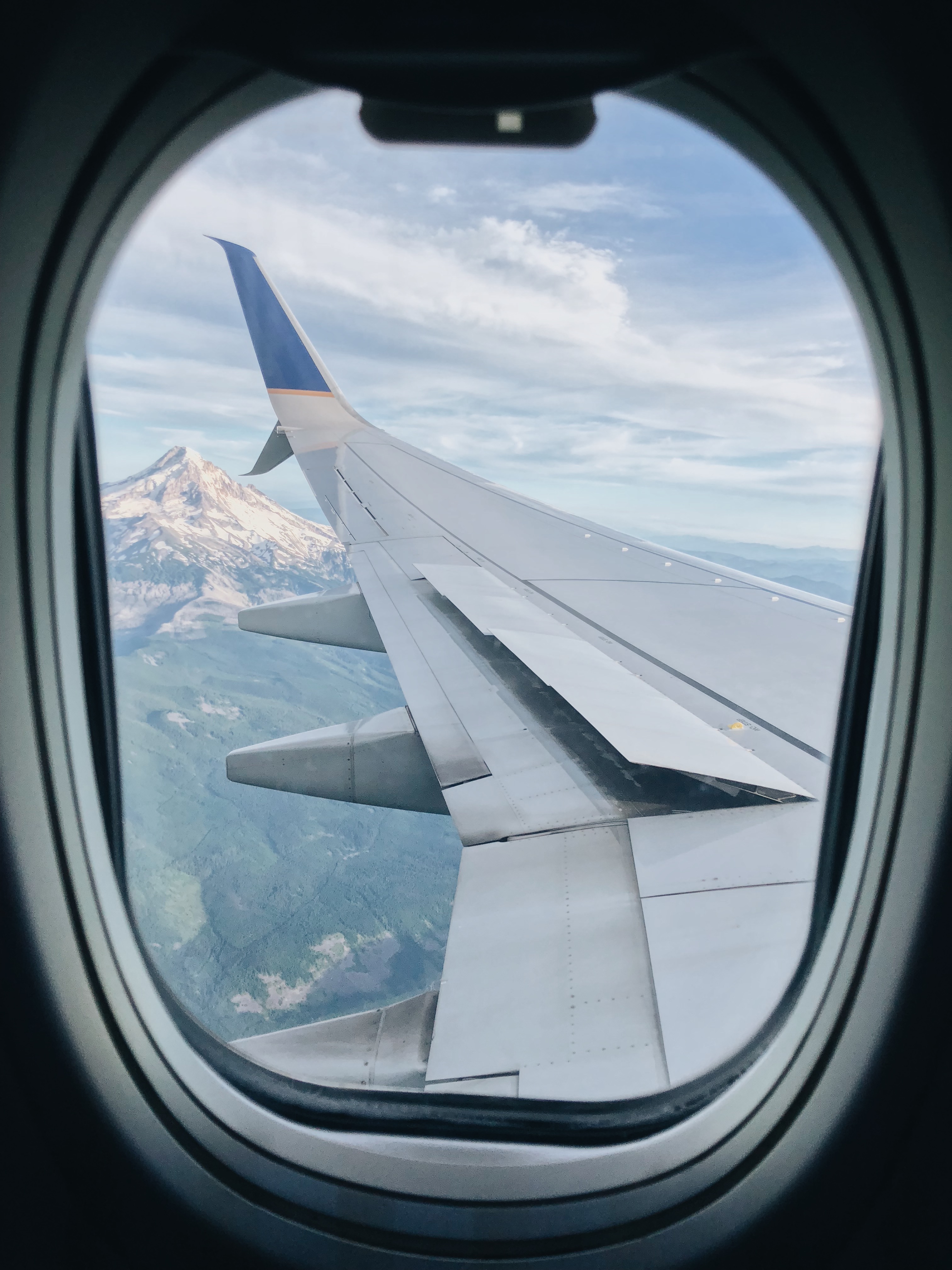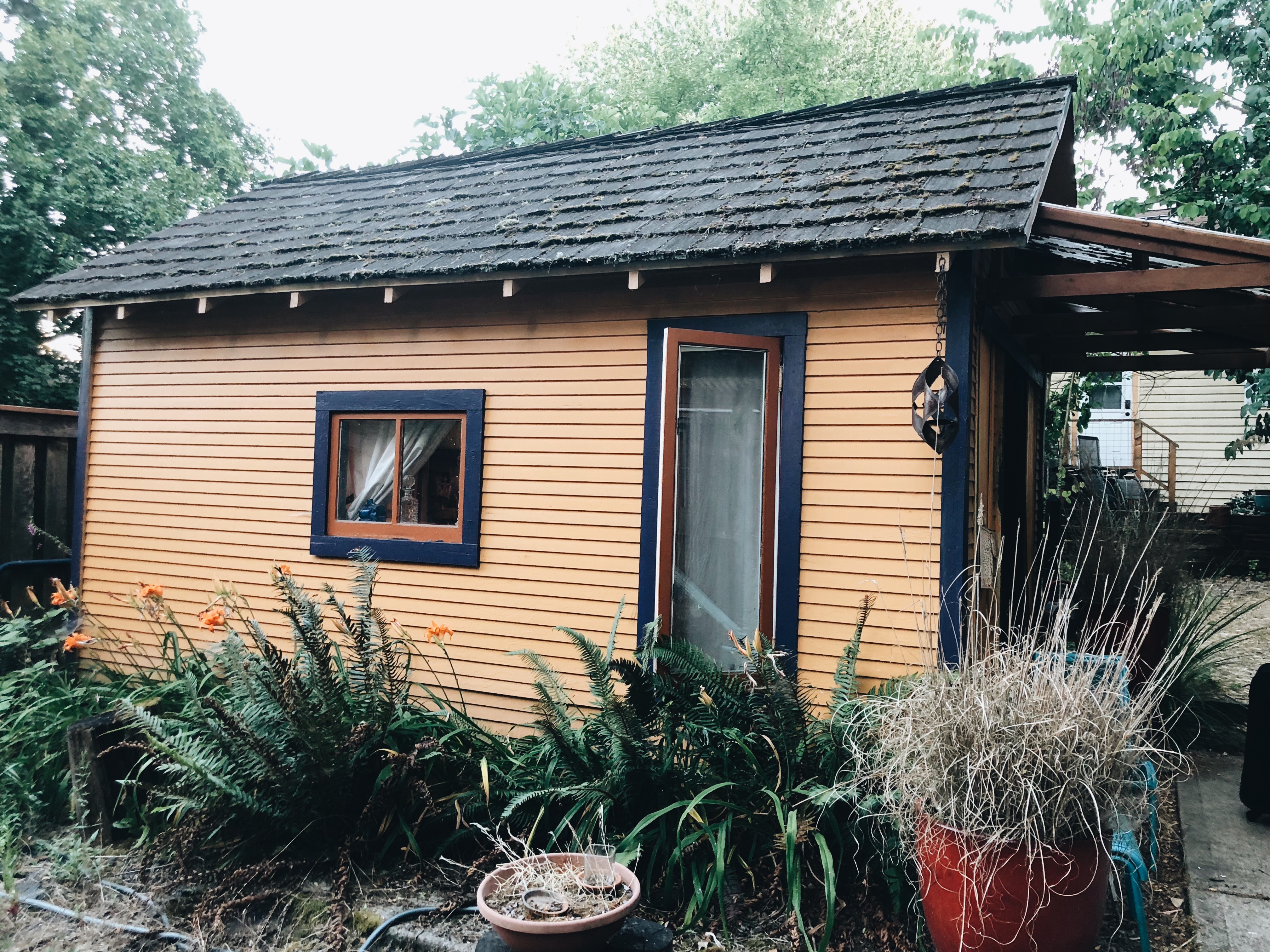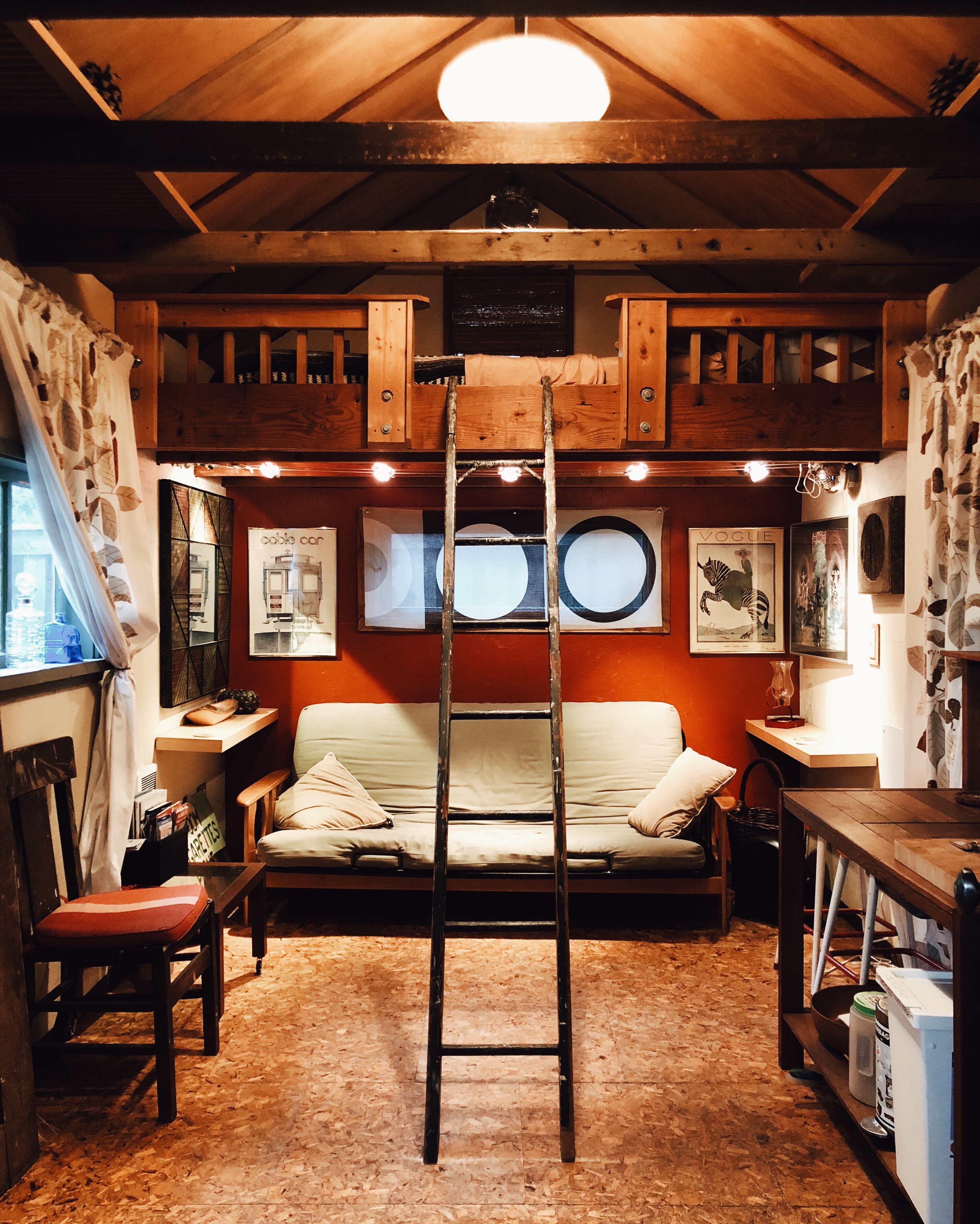 So we arrived Friday afternoon to our cute tiny home and headed immediately to grab a drink and something to eat. Everyone we met who's been to Portland raved about Pok Pok, so we knew we needed to try it.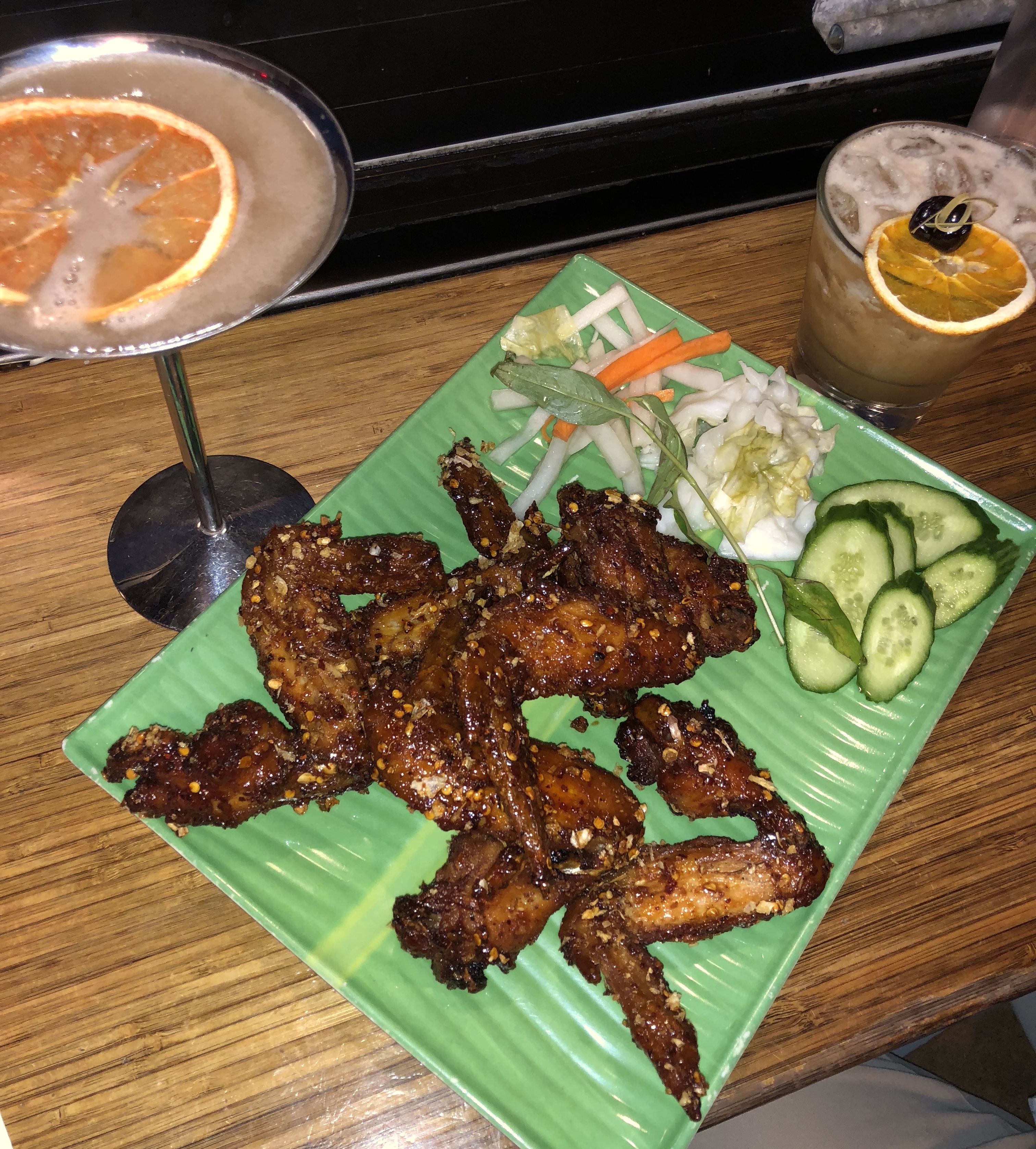 I'm so glad we went because the fish sauce wings were the best wings we've ever had. Get the spicy version (which aren't that hot I promise), and enjoy the sticky, salty, spicy deliciousness washed down with their drinking vinegar infused cocktails.
We also had the pok pok chicken special, but in hind sight would have skipped that and just had another order of those crazy good wings. We were exhausted from the travel and decided to call it a night because we had a big day planned for Saturday.
We were a little off put that the tiny home didn't at least have a window air conditioning unit for Portland's 97 degree days, and also weren't super thrilled with the location (hence why I'm not recommending it to you all). Instead, I would look into the Sentinel Hotel or The Society. Still we enjoyed the cozy experience of sleeping up in the loft (in separate beds, Dad), and got a great nights sleep before our packed day.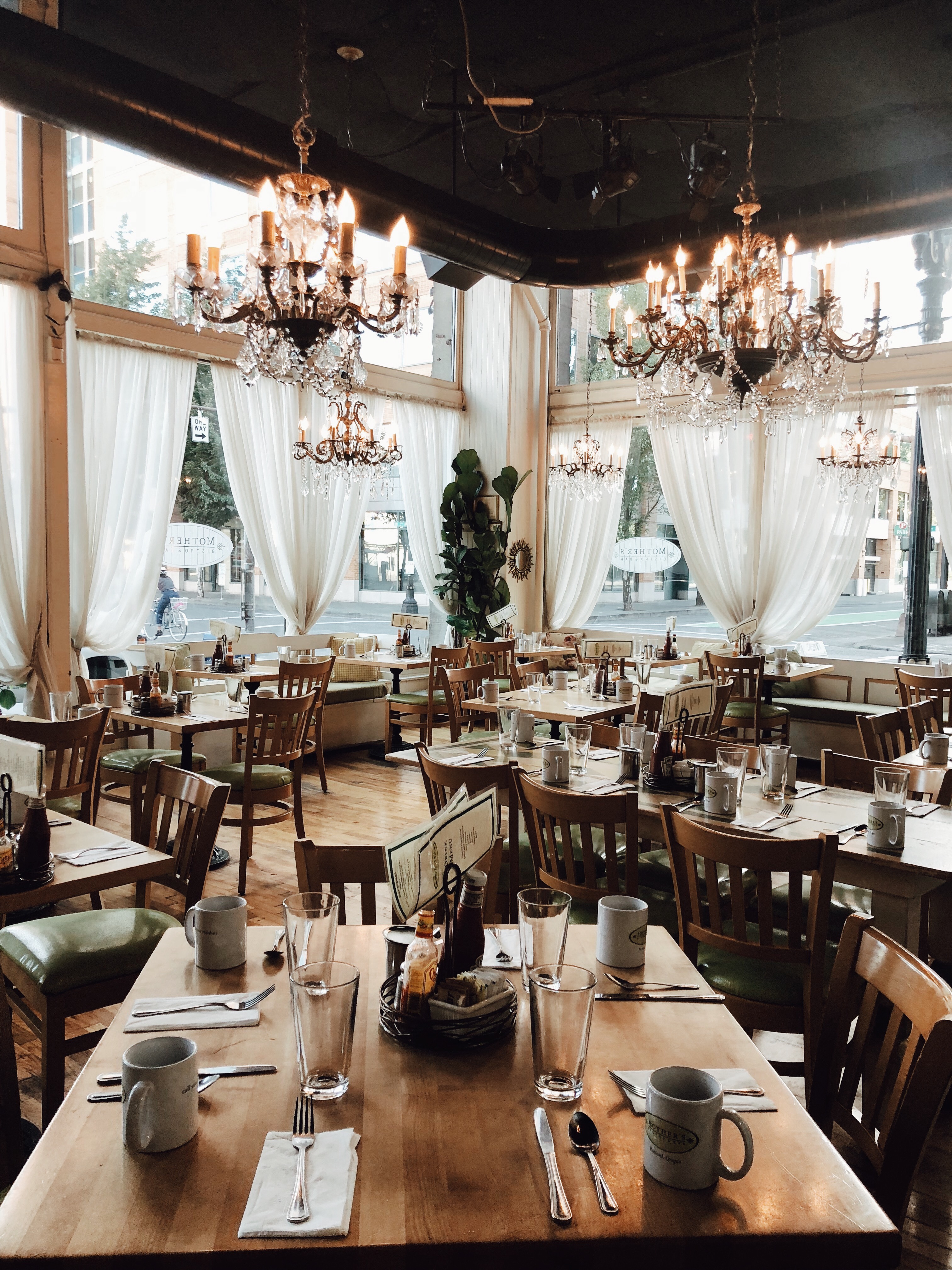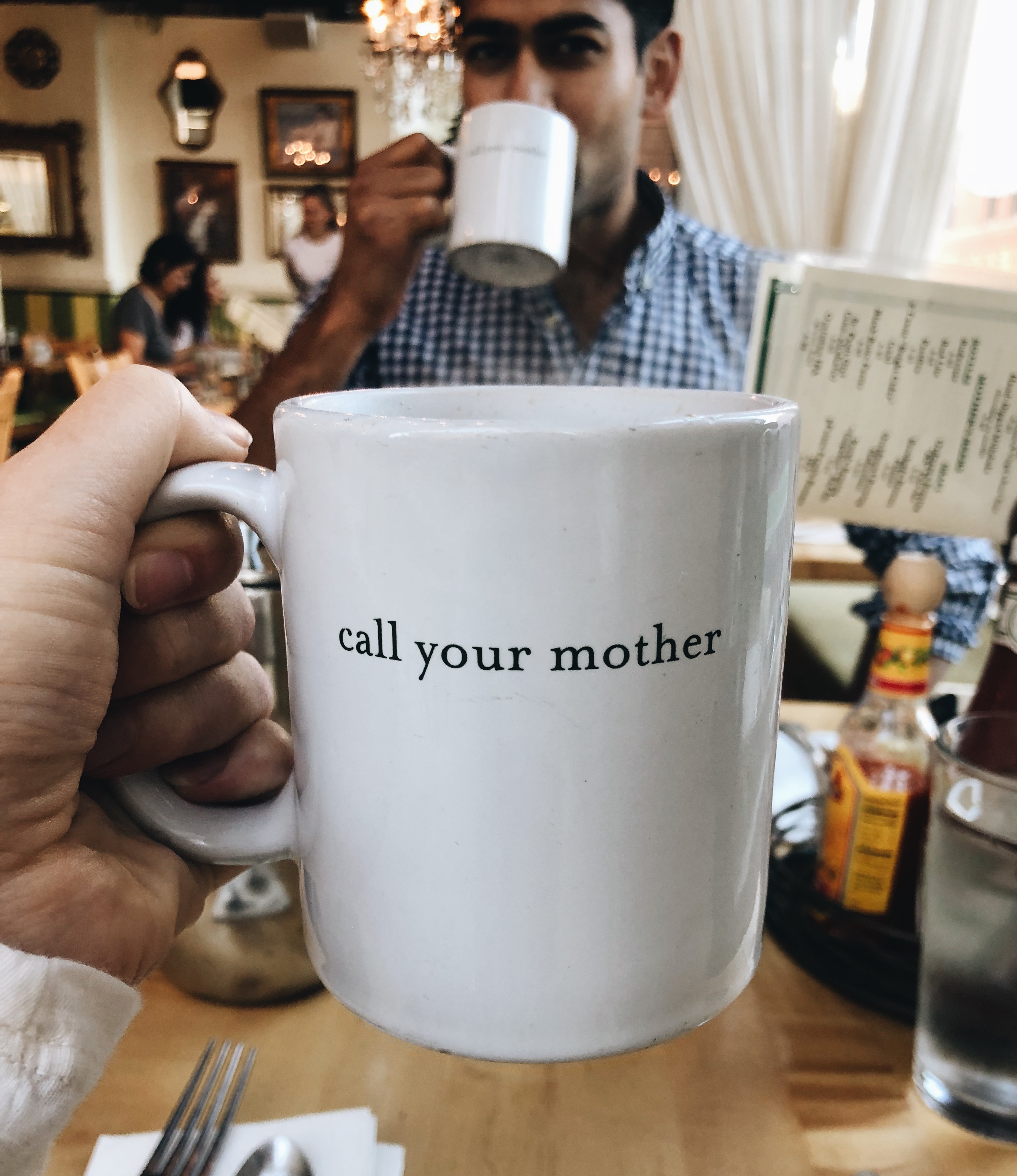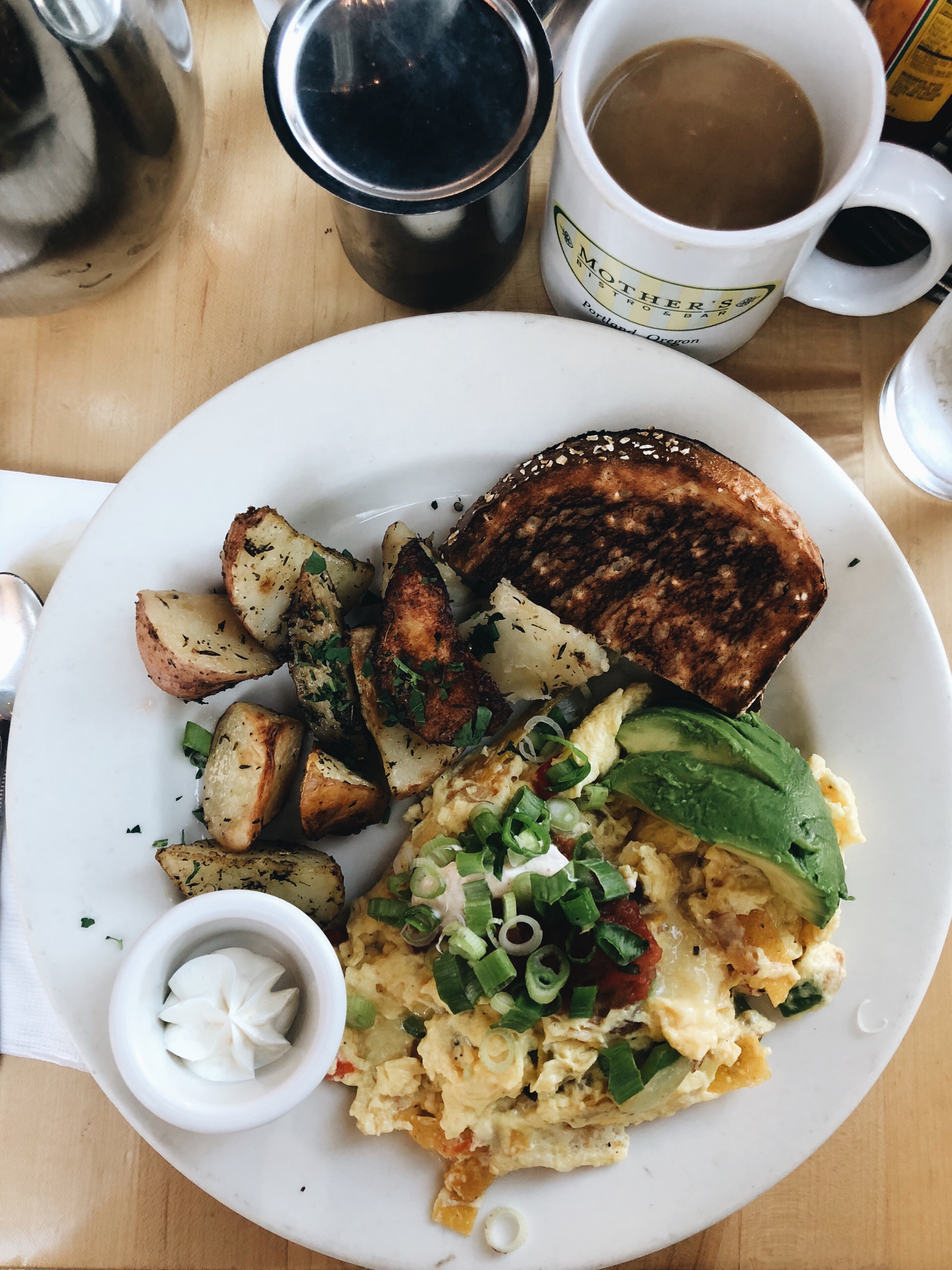 The next morning we were up really early (7:00am phew!) and meandered over to Mother's Bistro for a big breakfast to get us ready for a day full of tours and hiking.
Mother's had incredible reviews and a line starting at 7:45, so we knew it would be good. They have an impressive coffee selection and a breakfast menu that has something for everyone. Rishil had the wild salmon hash with leeks, crispy potatoes, and a touch of cream, and I had the migas scramble with chipotle sour cream, avocado, and bacon.
The food, service, and decor were fantastic, and I wish we had more time to try their Challah french toast, so if you go please try it and report back!
Next up on our list was a Columbia River Gorge tour Rishil found through Oregon Tour Co.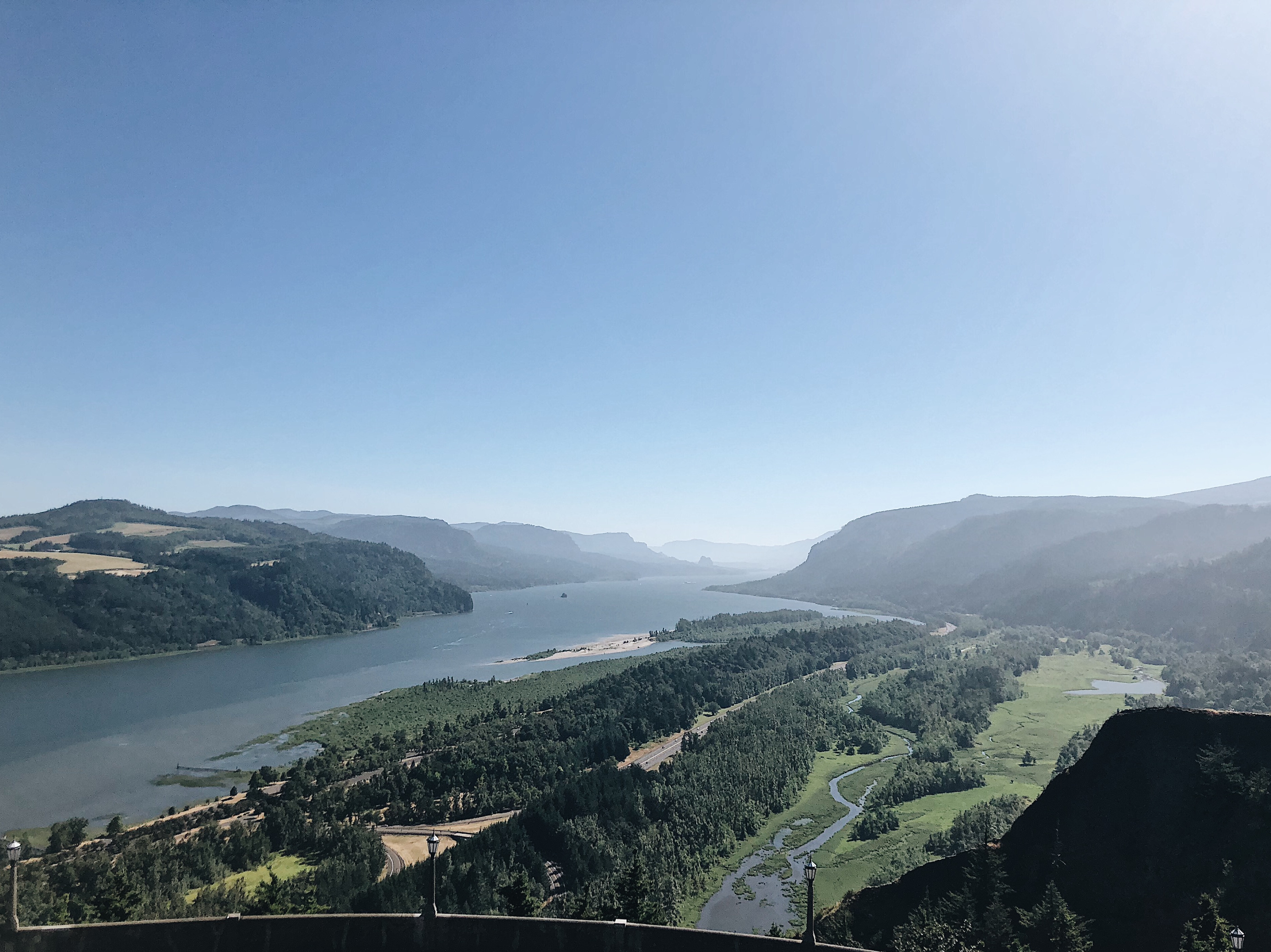 Peter picked us up near Mother's, and drove us out of the City to see some of the gorgeous waterfalls near Portland. On the way to our first stop he shared history on the City, changes they're undergoing (so much construction and growth), and recommendations on things to do.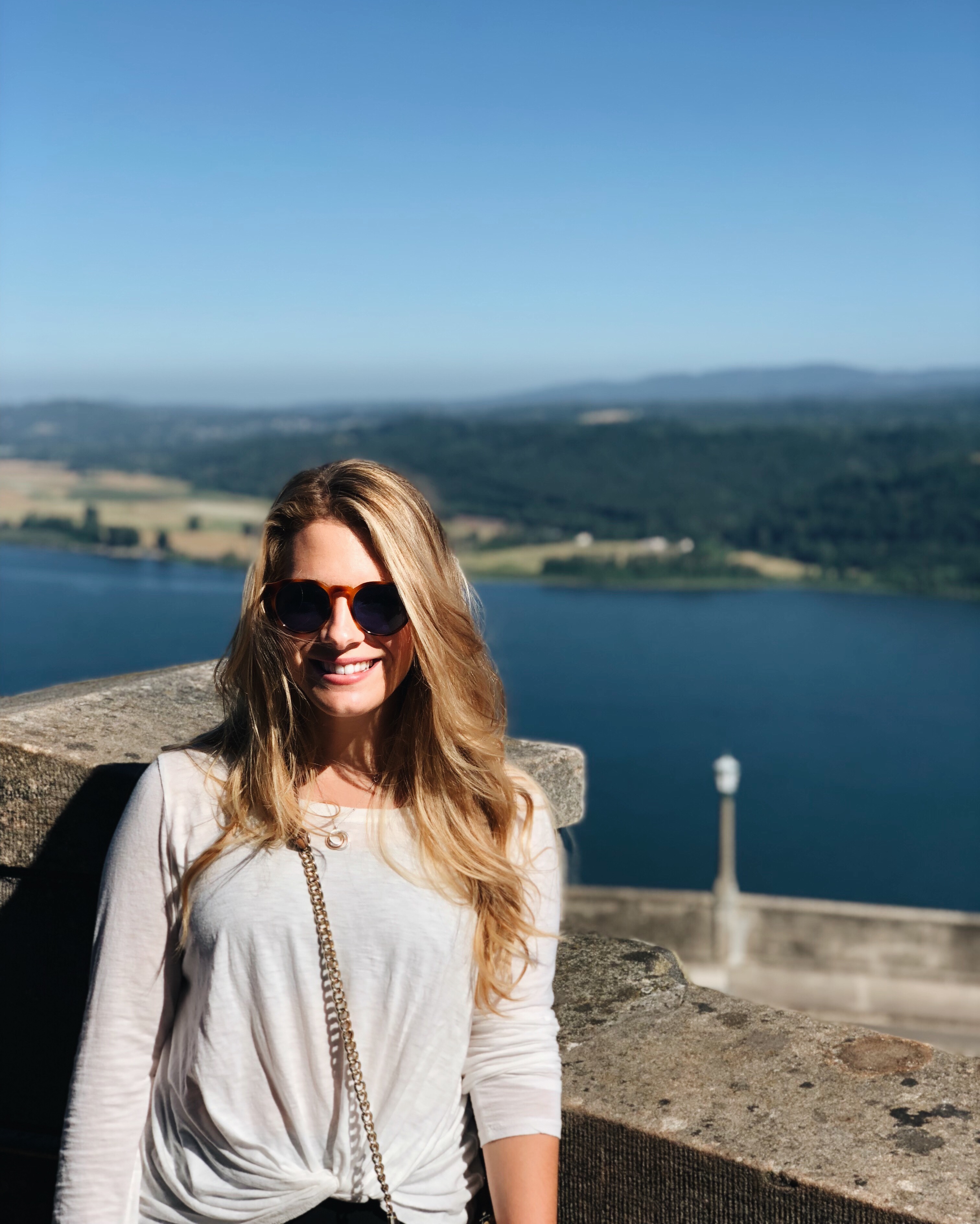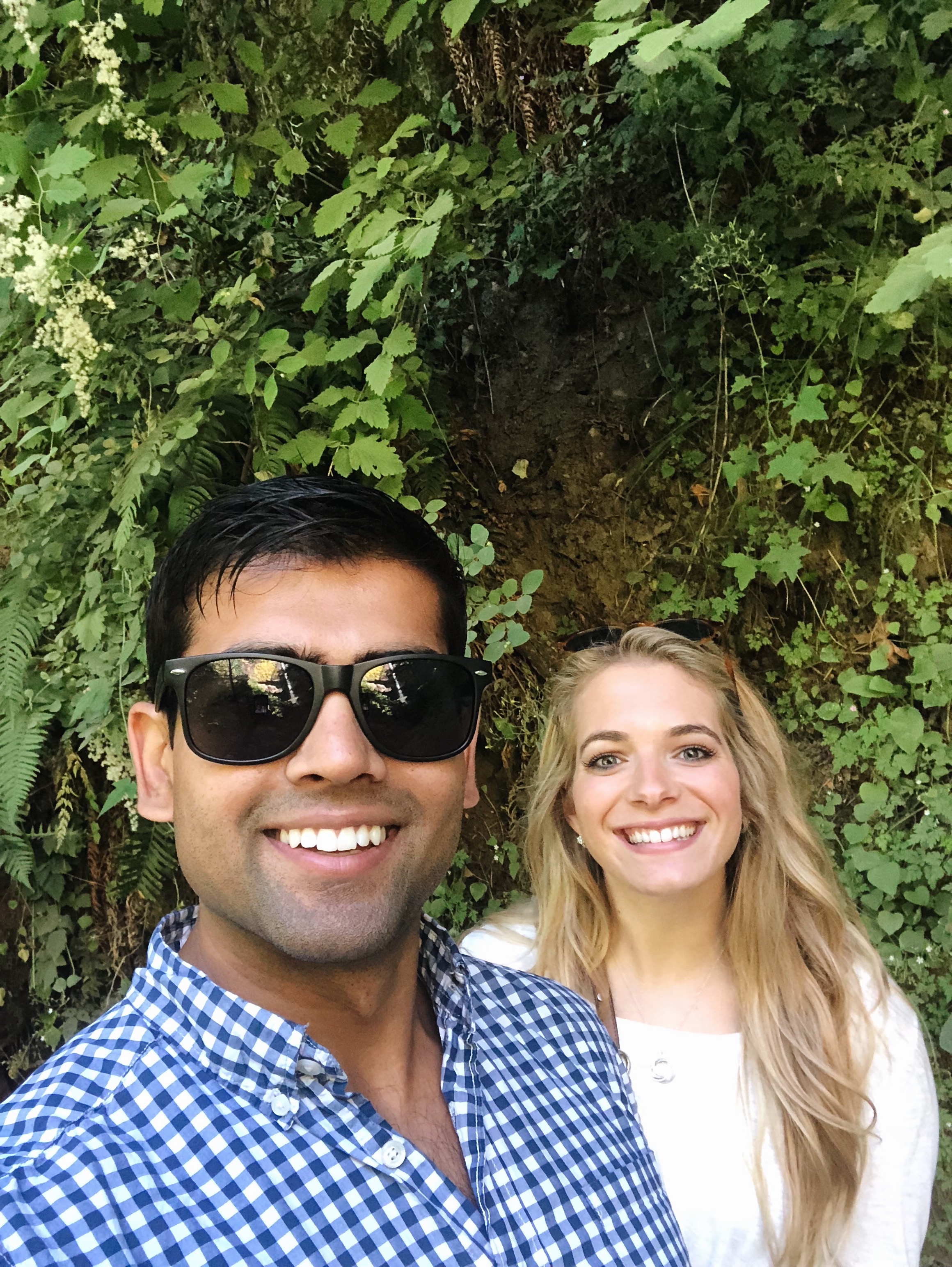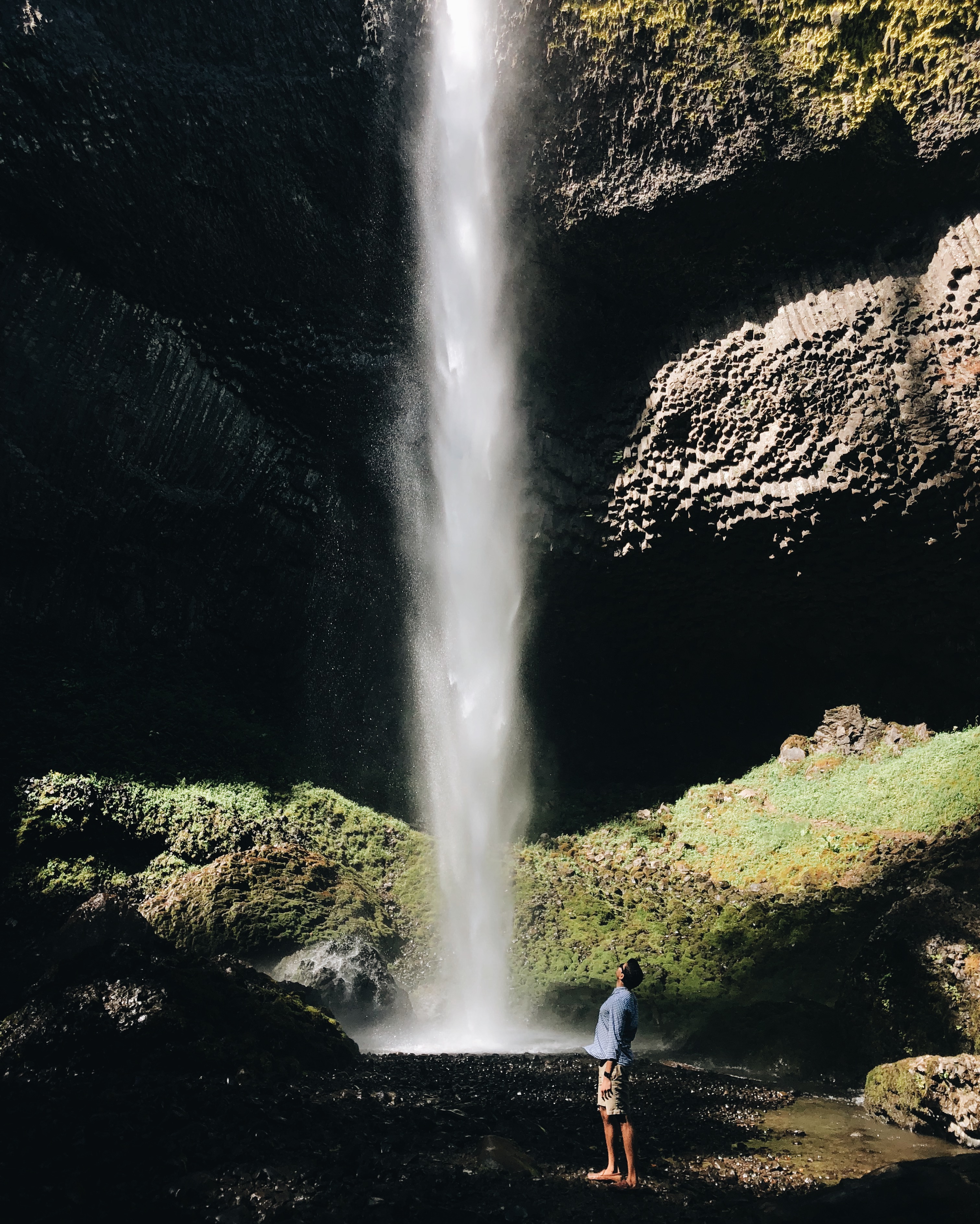 Our first stop was the Vista House where we drove up a mountain to overlook the Columbia River and the rock cliffs that embrace it, and then we headed to the breathtaking Latourell Falls.
That waterfall was our favorite of the three that we saw, since you could walk right up to it and feel the fresh cool spray and it was nearly empty of tourists.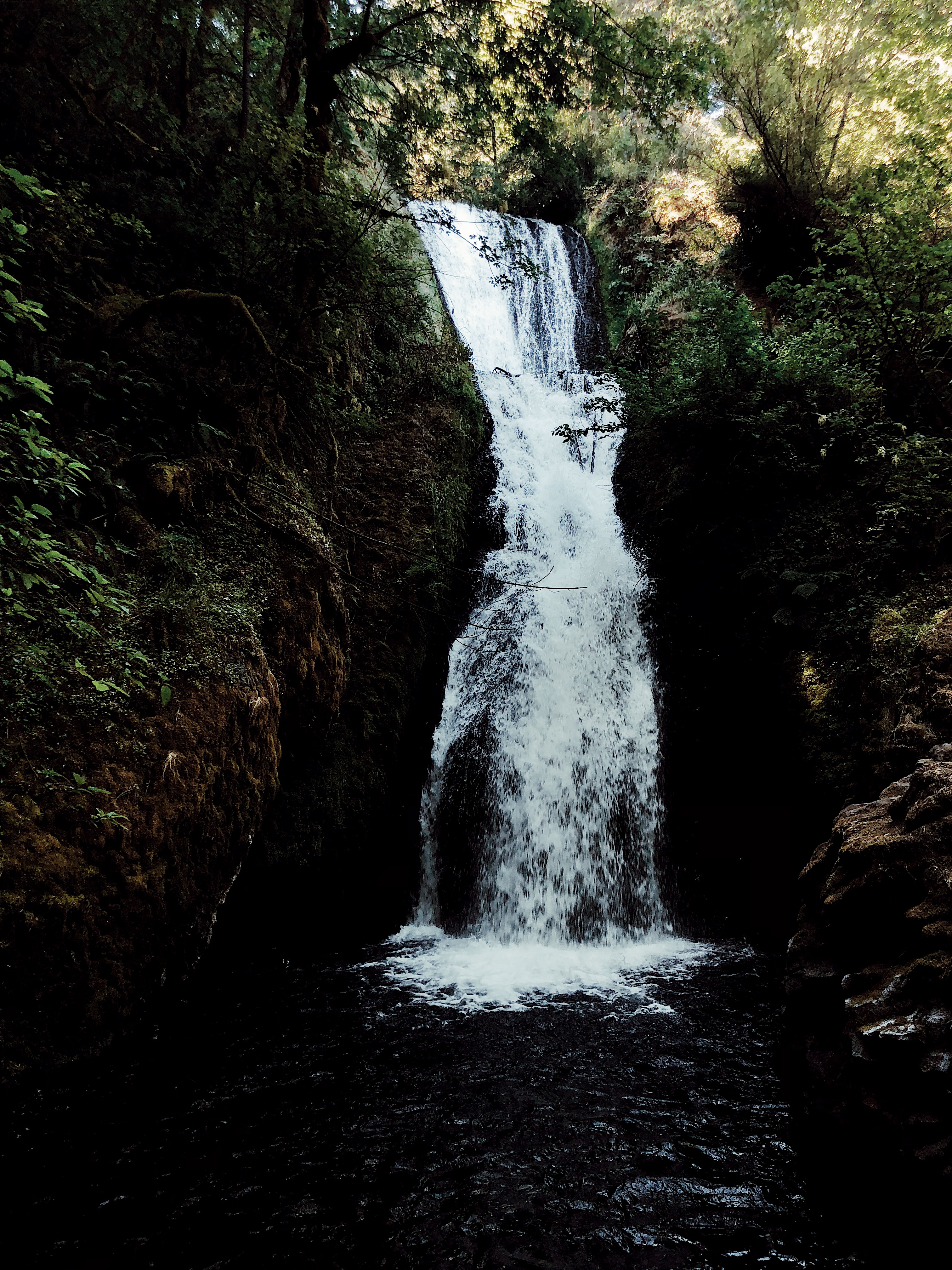 A short drive later and we were at Bridal Veil Falls, another gorgeous waterfall named after how the water looks as it cascades.
Our third stop was Multnomah Falls, which is the second tallest waterfall in the Country (second to the one in the Grand Canyon). I didn't have a picture of this one because it was packed with tourists to the point where you couldn't get onto the overlook bridge. It was interesting to see it just to say we did, but the quiet beauty of the previous two falls was much more our style.
Pete dropped us off back downtown, and we headed off to our next tour: the brewery bike tour!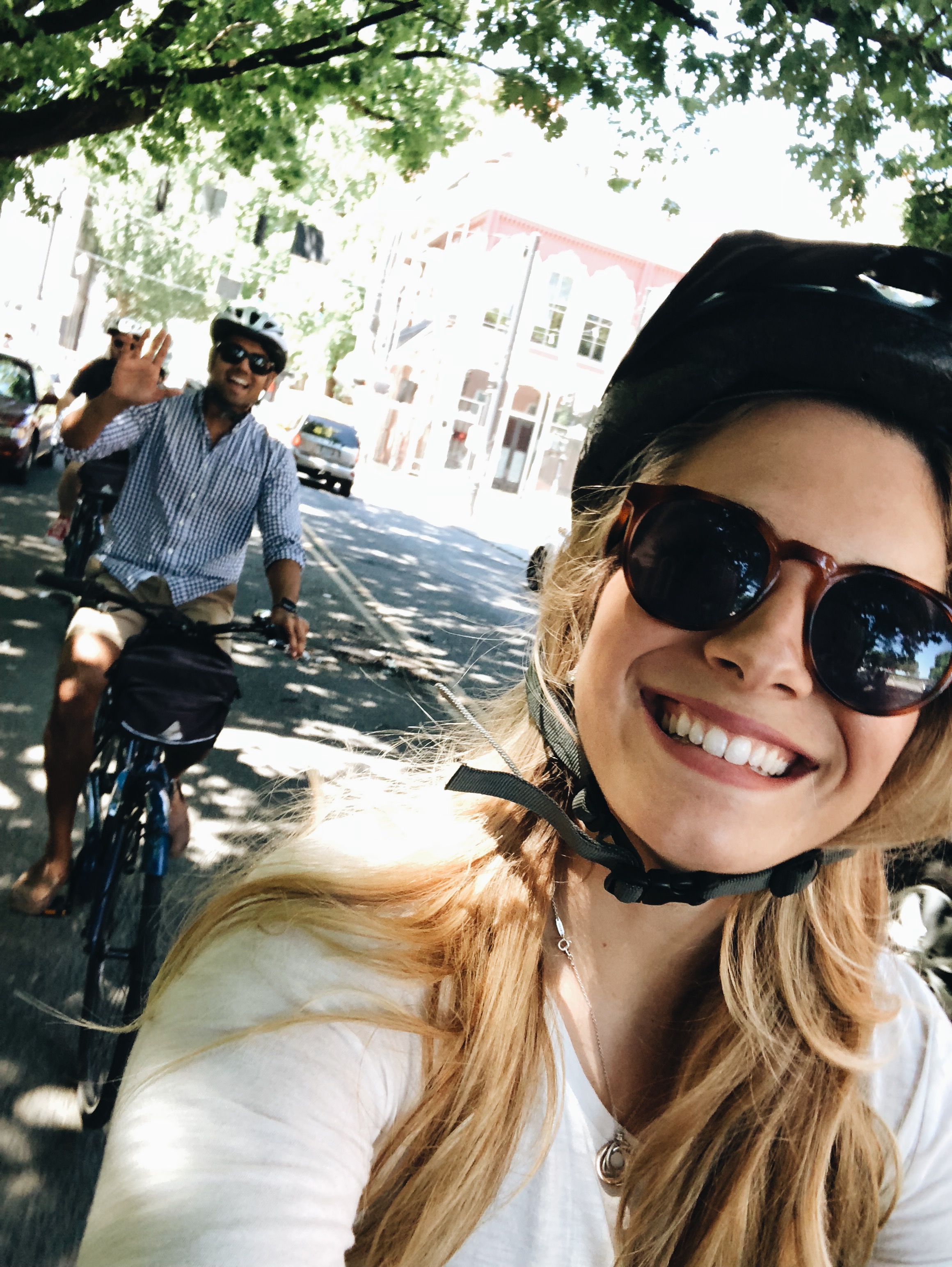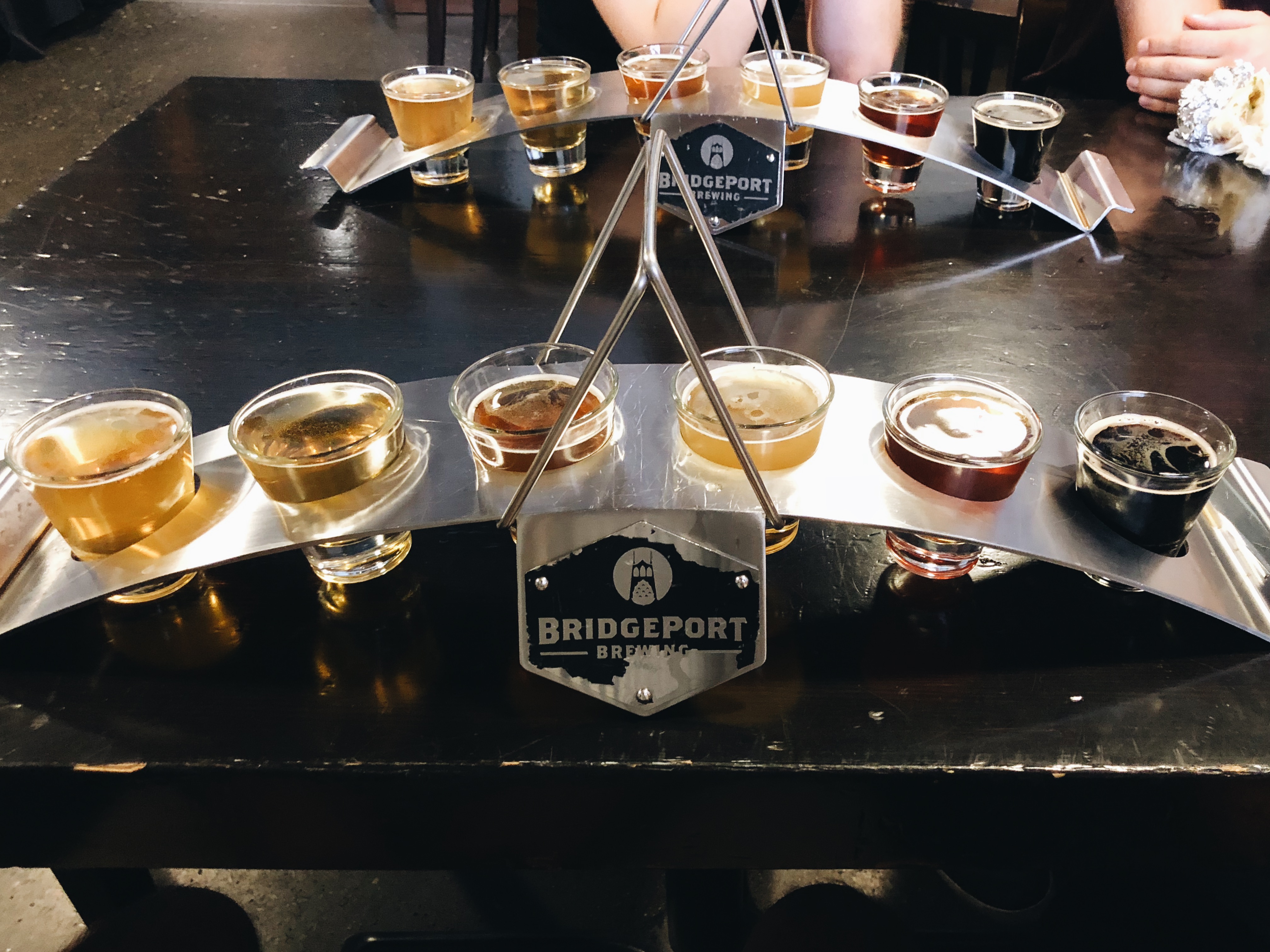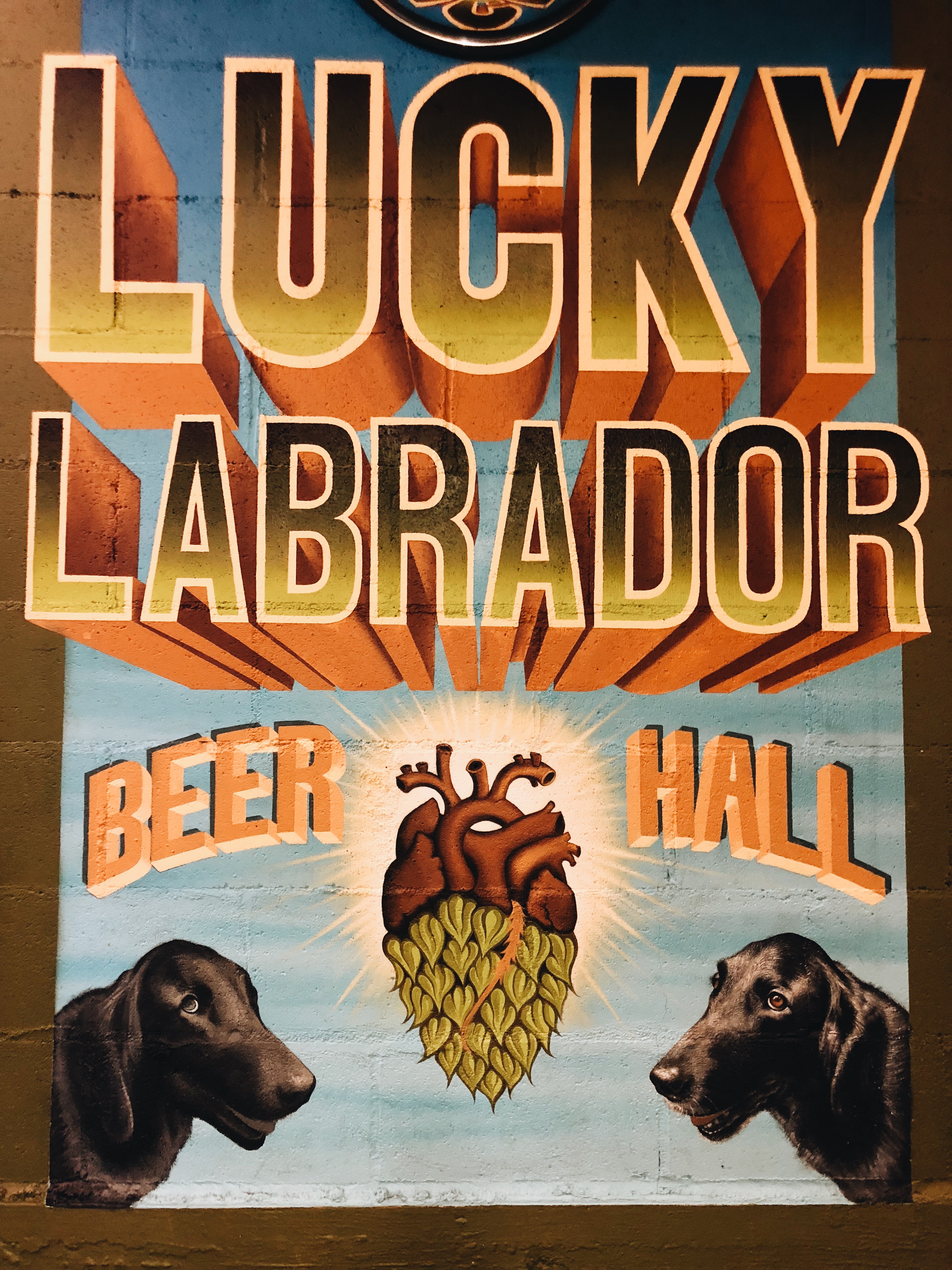 The Pedal Bike Tour was led by Kieran, our fearless guide. If any of you know me you probably are concerned about the thought of me attempting to bike after a brewery visit, and I too felt a similar apprehension for my safety and for the fellow bikers around me (lol).
Thankfully, we went super slow due to all of the stop signs and streetlights, and were still able to enjoy tons of the local Portland beer. The Lucky Labrador was Rishil and my favorite due to the awesome selection of sours and goses. We played cornhole, ate tater tots, and overall had ourselves a day!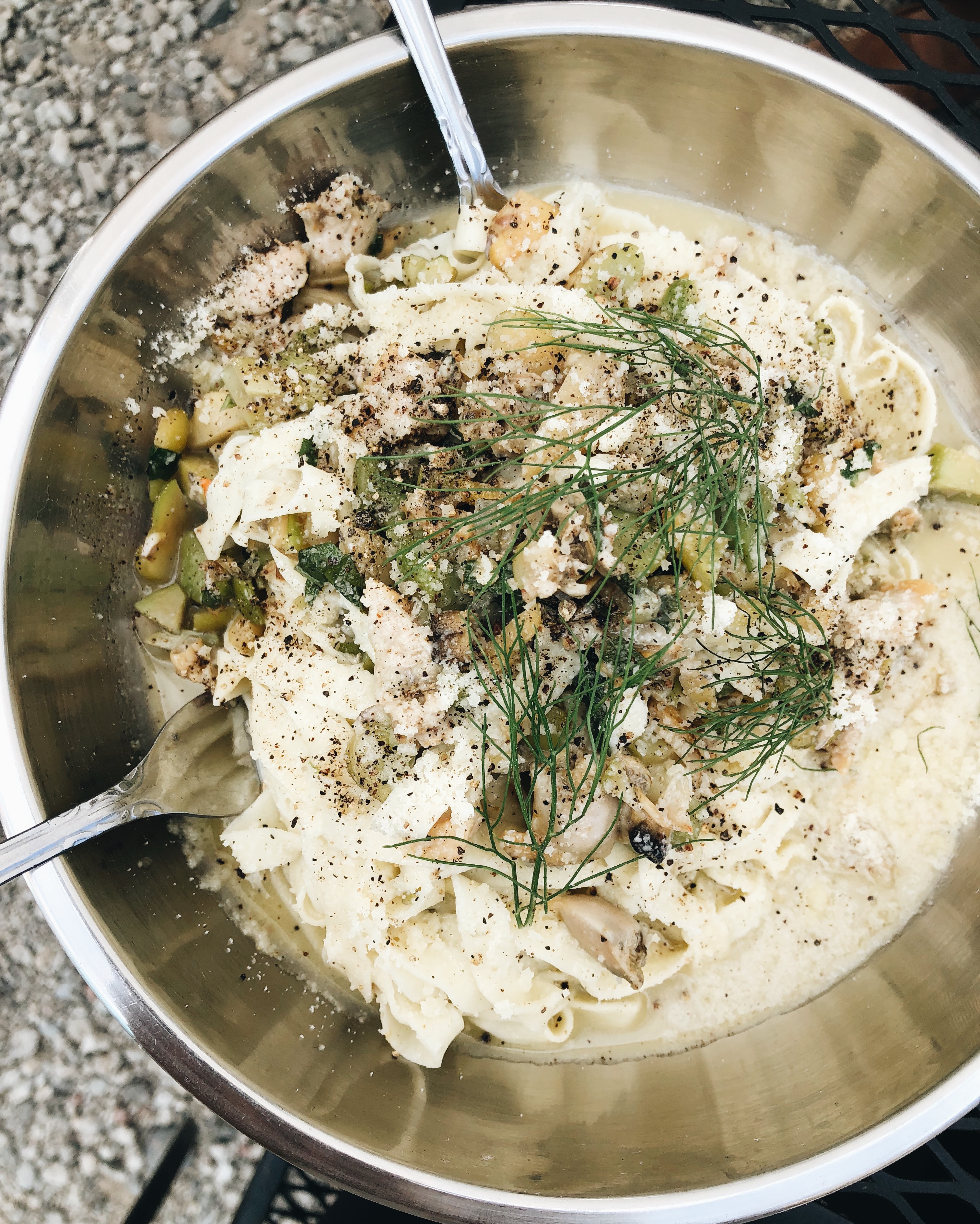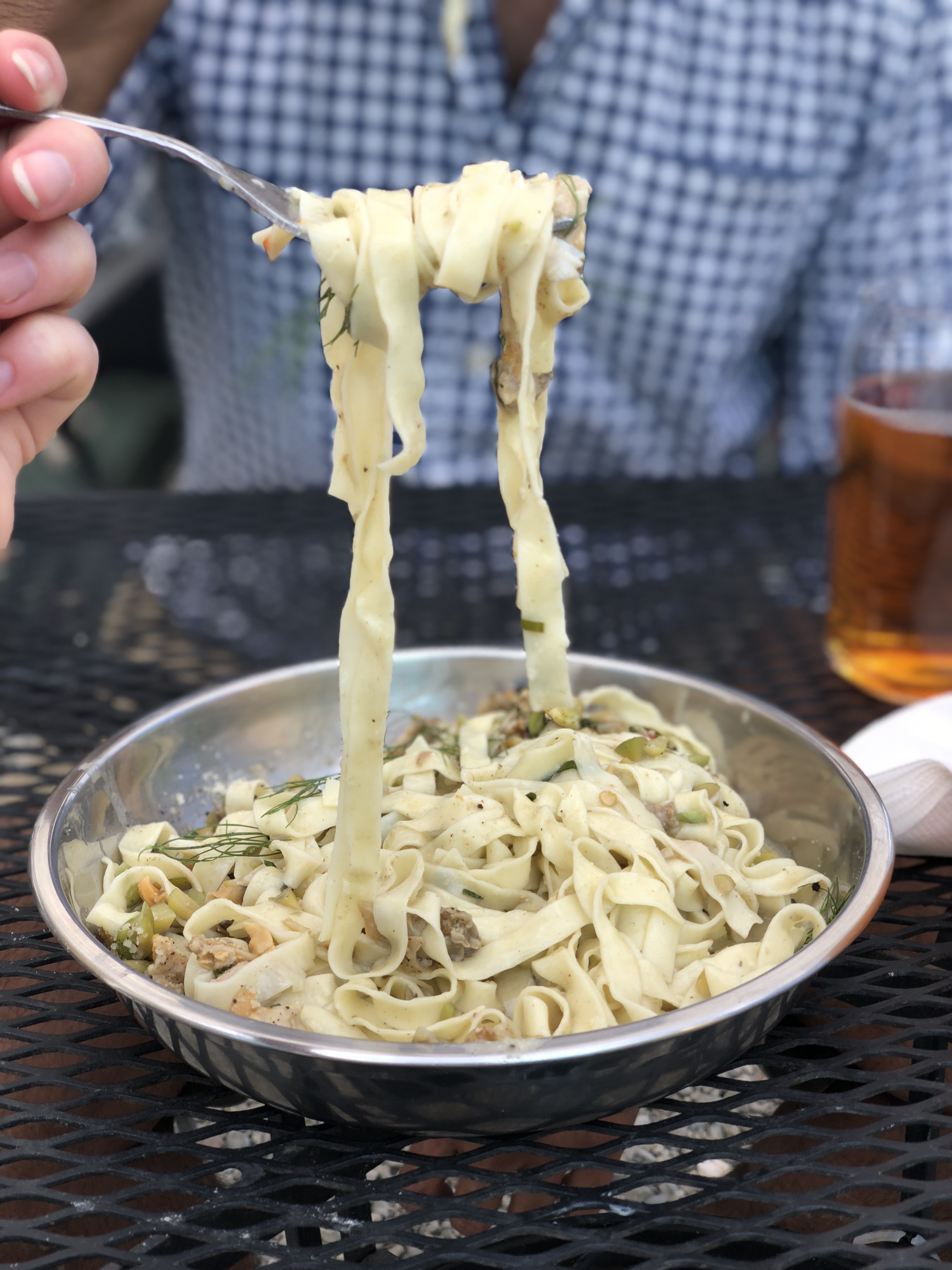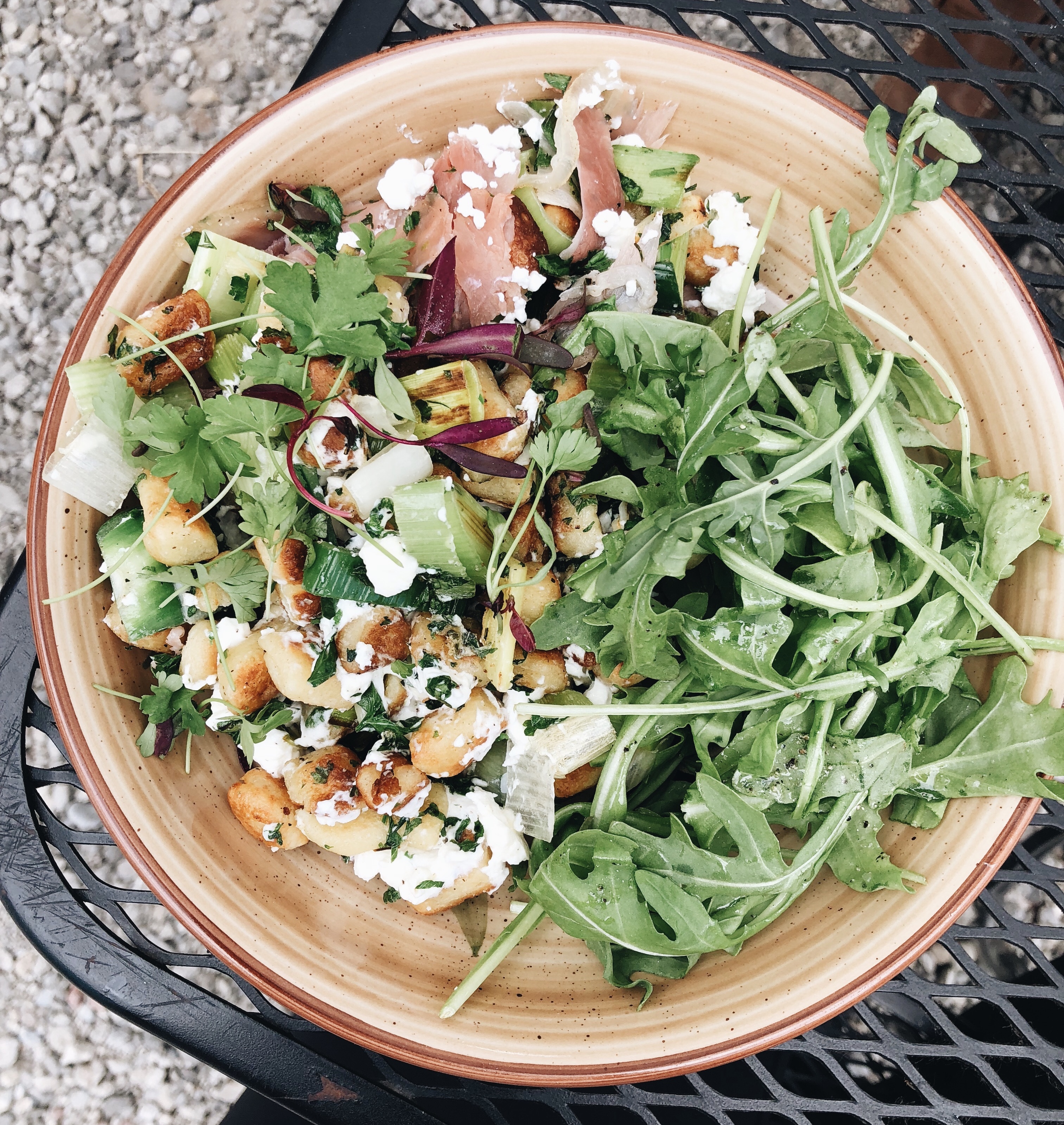 Of course we were hungry after all that exercise, and I was very intrigued by a pasta truck that I found on Yelp called Gumba. It was parked on a gravel lot with a few other food trucks, so we grabbed a few pastas from each place to really see which one was the best.
In the running? Gumba's tagliatelle with fresh fava beans, clams, lemon, white wine, and dill, as well as Fine Goose's Parisian gnocchi with goat cheese, arugula, prosciutto, and herbs.
The winner? A tie. I preferred the pasta, while Rishil loved the gnocchi, and either way it was a win for us both. Now, after you load up on carbs you have to promise me that you'll walk just a few short blocks away to Salt and Straw for ice cream.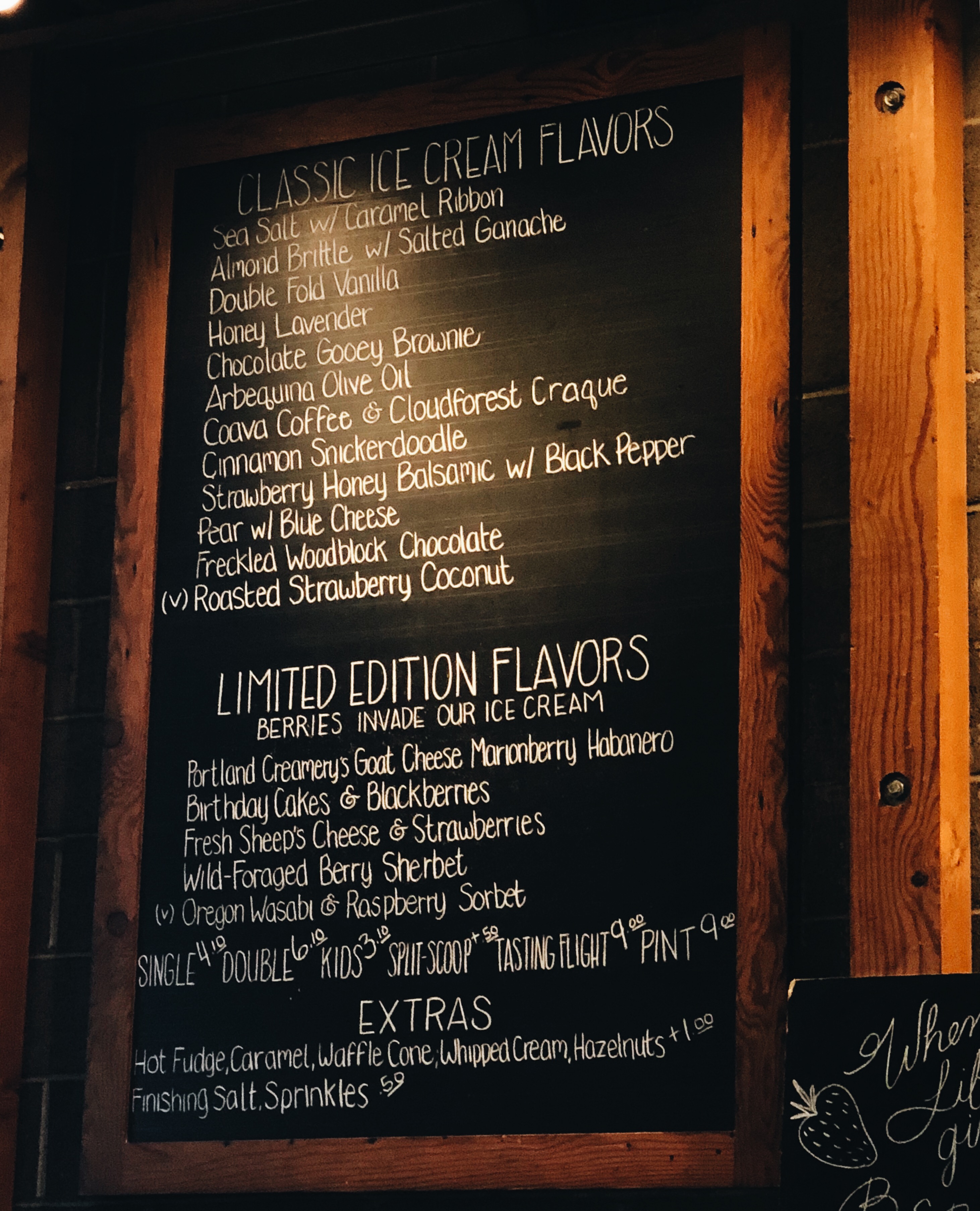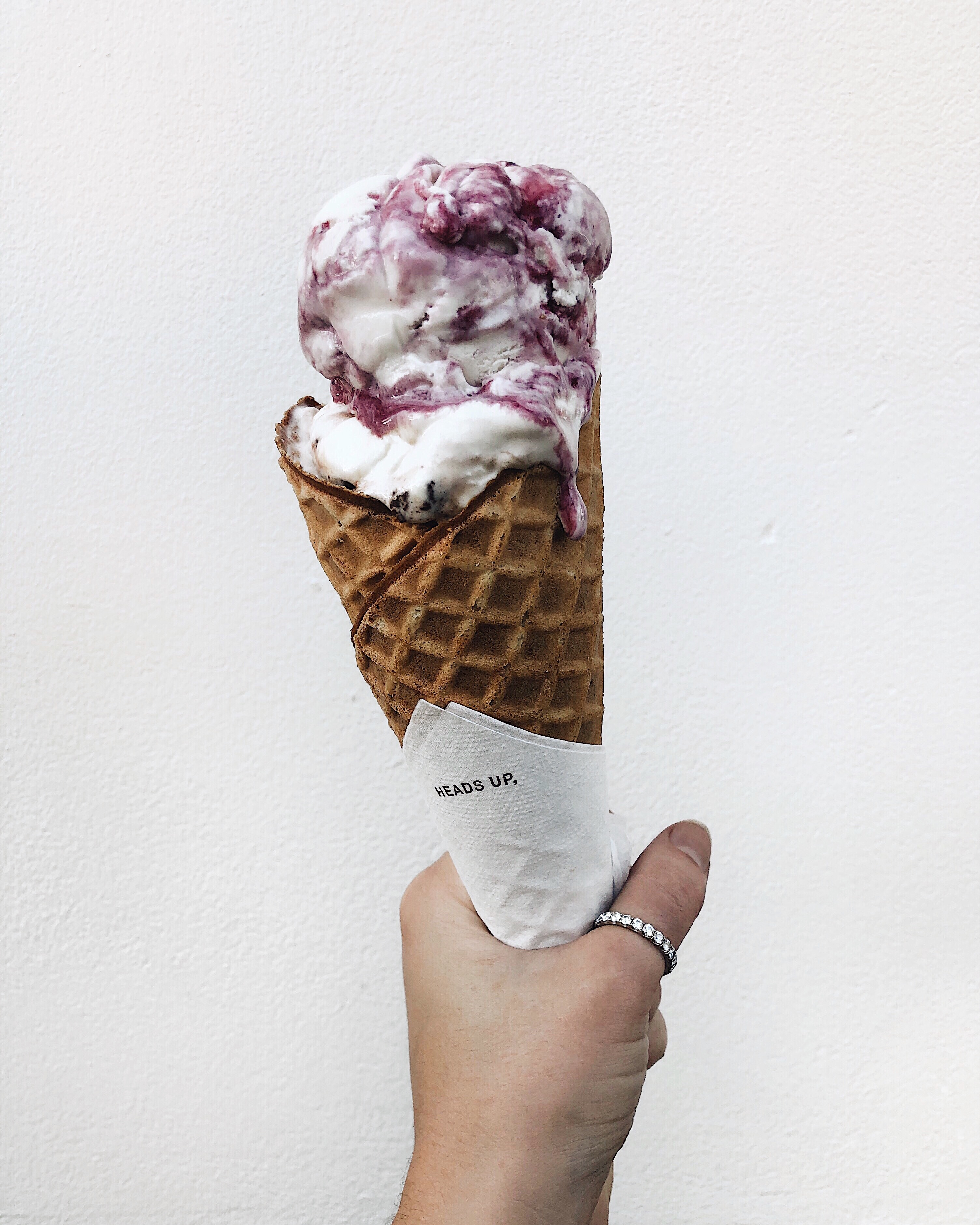 You all know that I eat ice cream A LOT. In fact, I made a goal to eat ice cream every day on vacation, which of course I crushed (if only my workout goals were so inspired).
With that being said I can confidently proclaim that the Habanero Marionberry Goat Cheese ice cream from Salt and Straw is the best I've ever had. But Hailey, what about the classic Phish Food that we know you love? Or Talenti's salted caramel? Or Dolcezza's pistachio? No no no, people!!!
This combination of tart goat cheese, spicy habanero marionberry jam, and sweet vanilla custard was MINDBLOWING. Sorry for yelling but I was shook by how good this ice cream was. The kind staff let you try as many flavors as you feel ok asking for (about 6 each for us, yolo), and every single flavor was perfect. Just stop what you're doing and either go or order a few pints from their website. Please.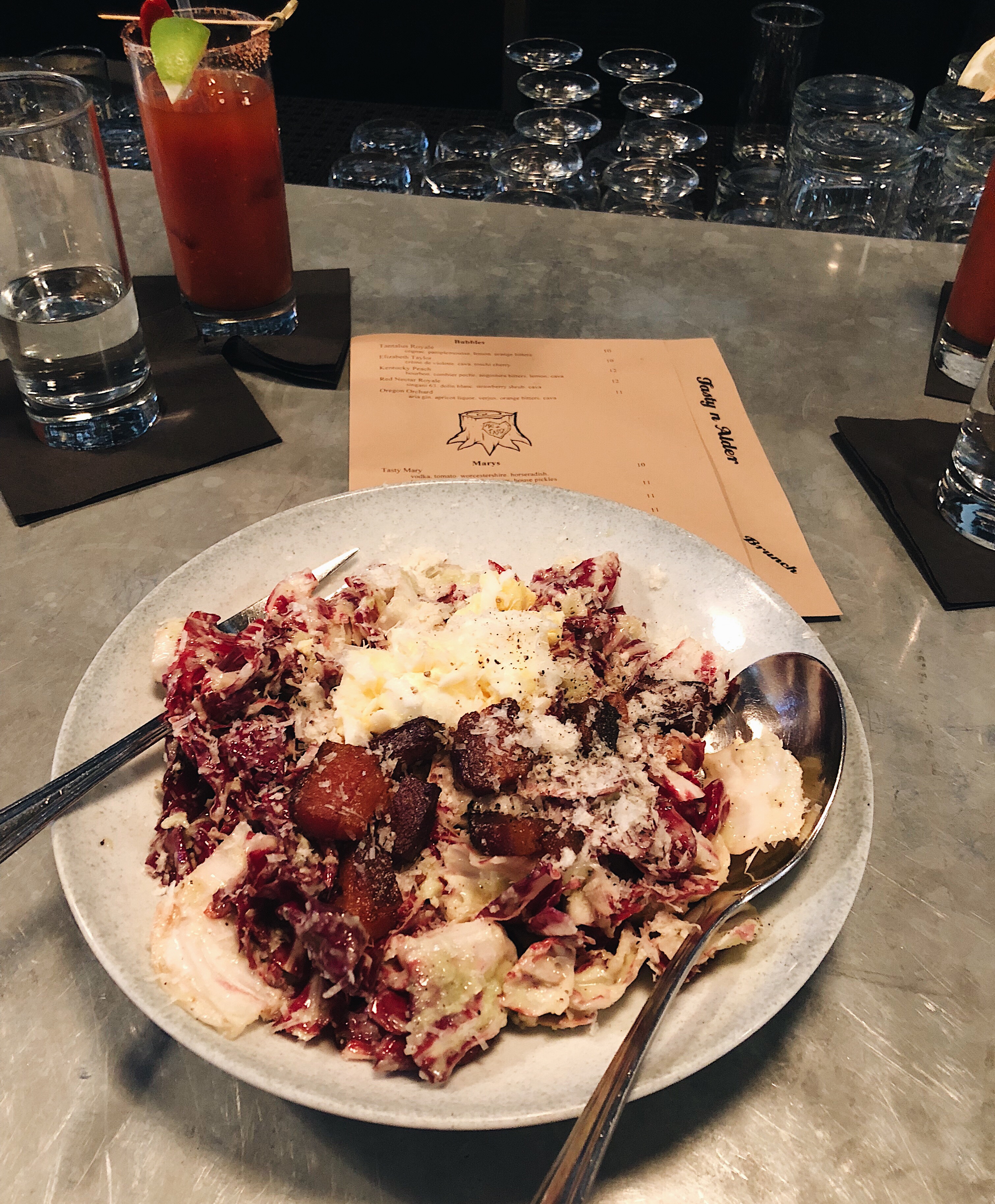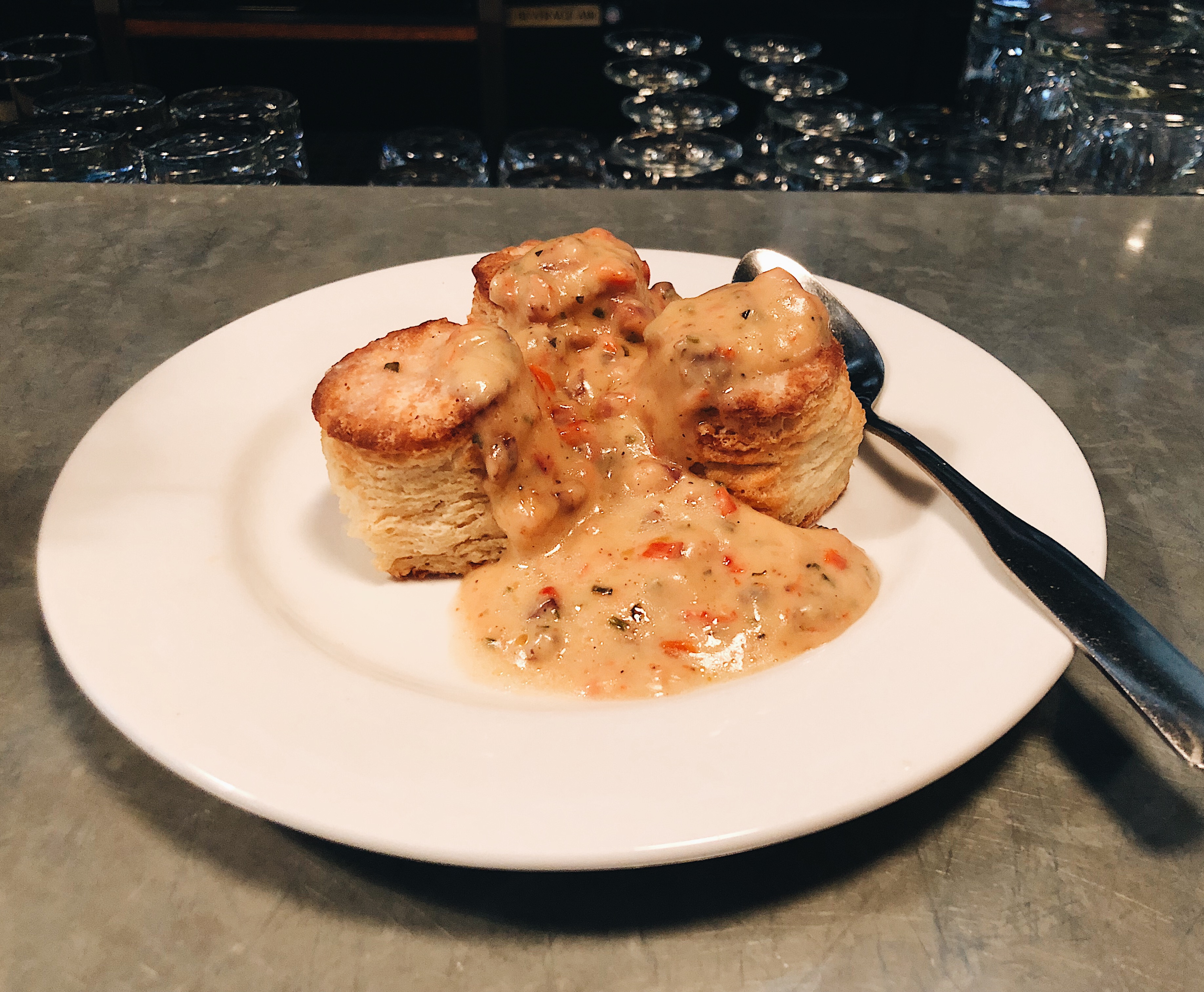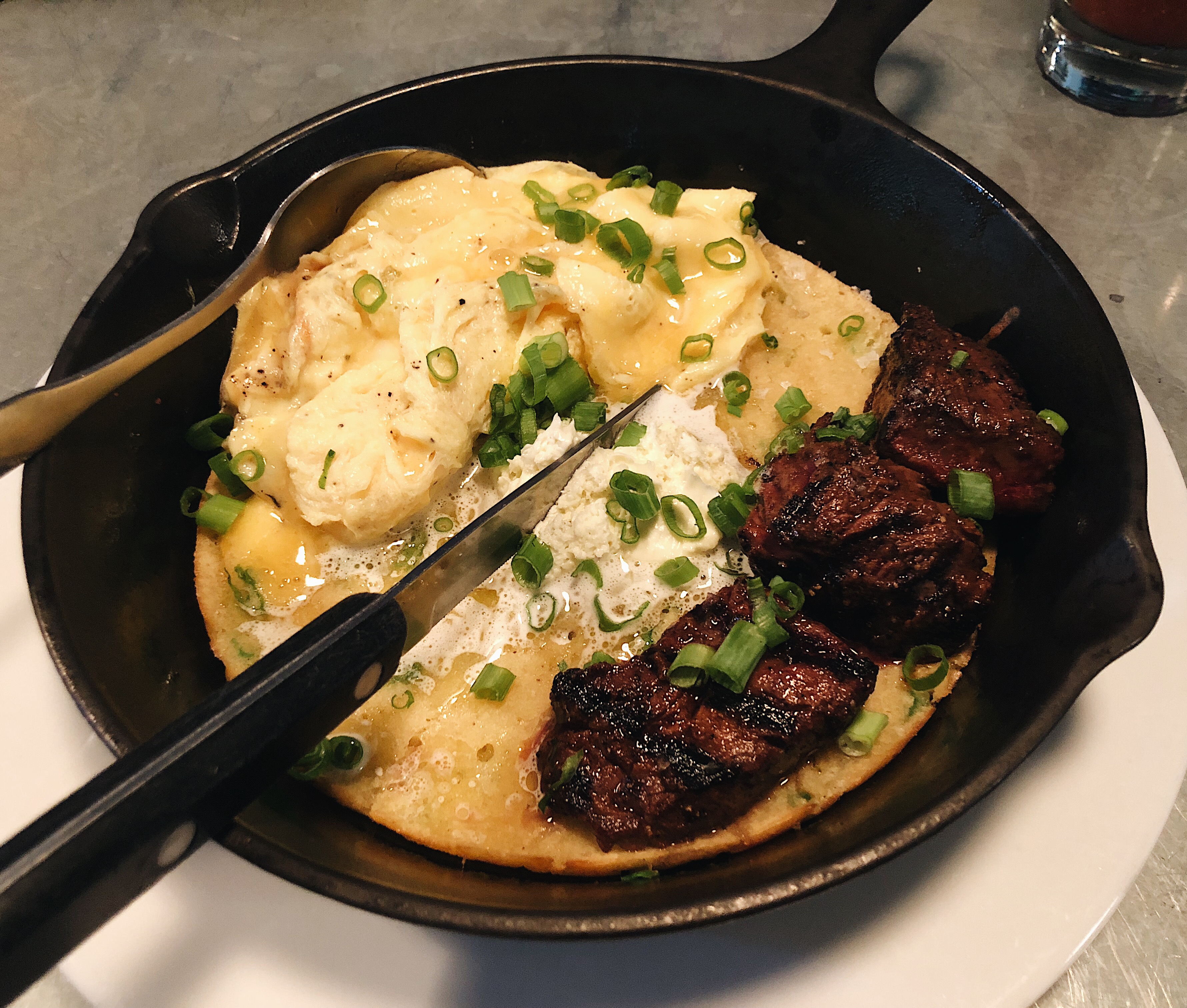 So after that religious ice cream experience, Rishil and I walked back to our home, fell into a deep food coma (in separate beds, Dad), and woke up ready for brunch.
It seemed like we had no choice but to go to Tasty n Alder, and even the bomb reviews couldn't prepare us for the epic meal we were about to have. I'm telling you this this while watching Diners Drive Ins and Dives, hence my use of the adjective "bomb".
Tasty n Alder does brunch tapas style, so order a ton of small plates (maybe not quite as many as us), and go to town with the best brunch salad, you heard that right, biscuits and venison gravy, patatas bravas, and steak and egg skillet.
The skillet was incredible. A sweet cornmeal jalapeno pancake laid a bed for creamy scrambled eggs, a juicy steak, and enough green onions to call this a balanced meal. It was an unforgettable combination that we swore we couldn't finish, but somehow didn't walk away with leftovers.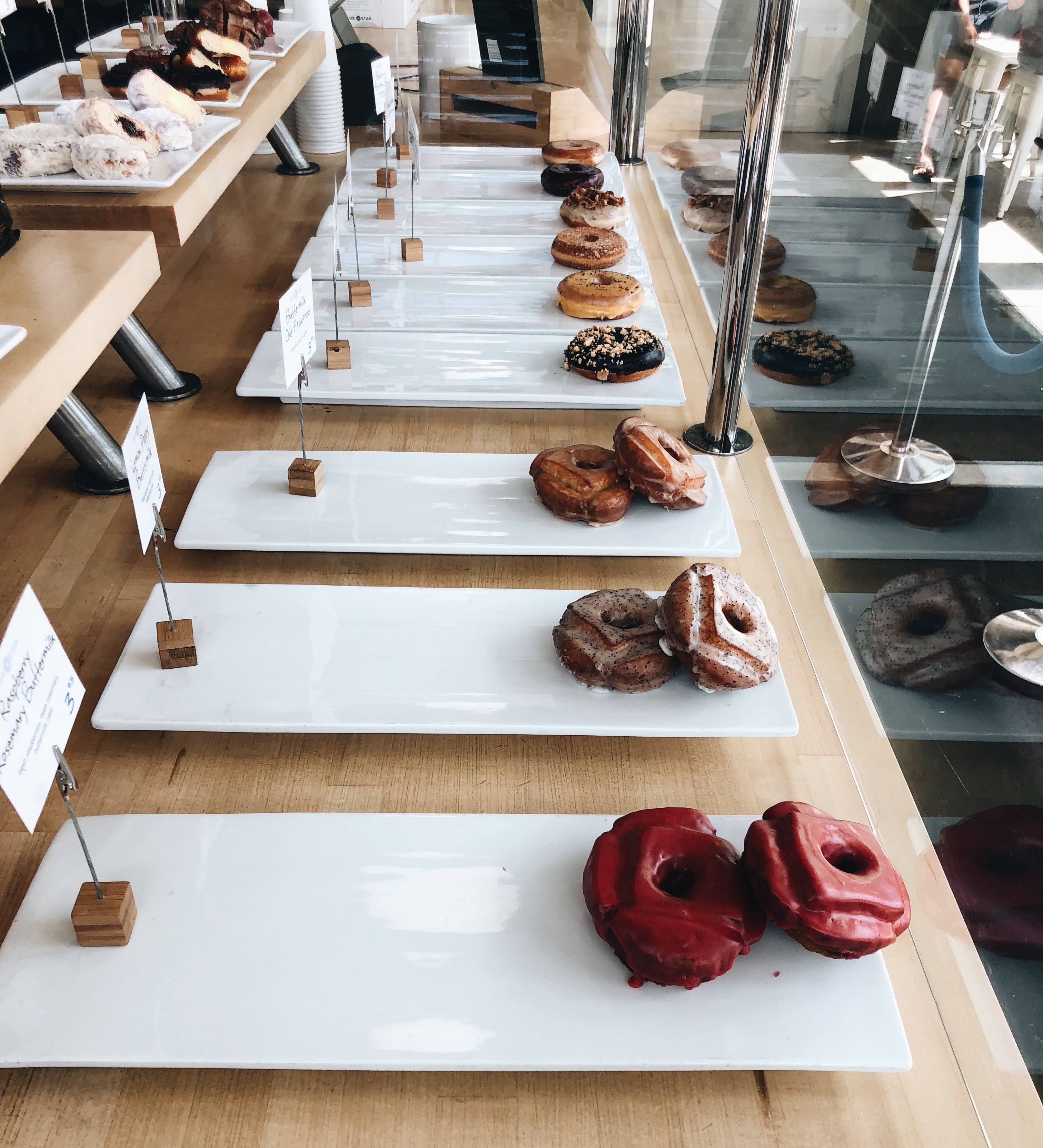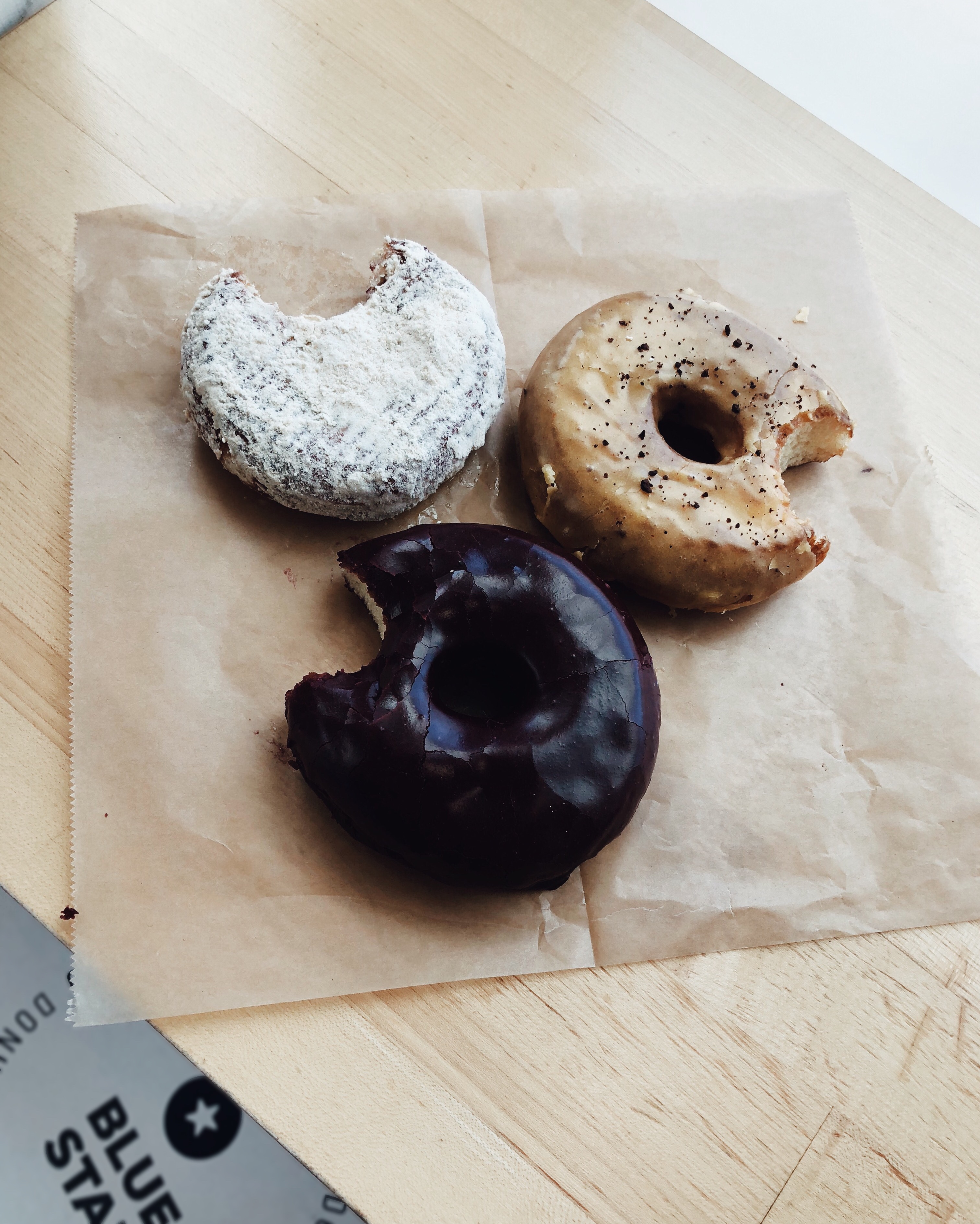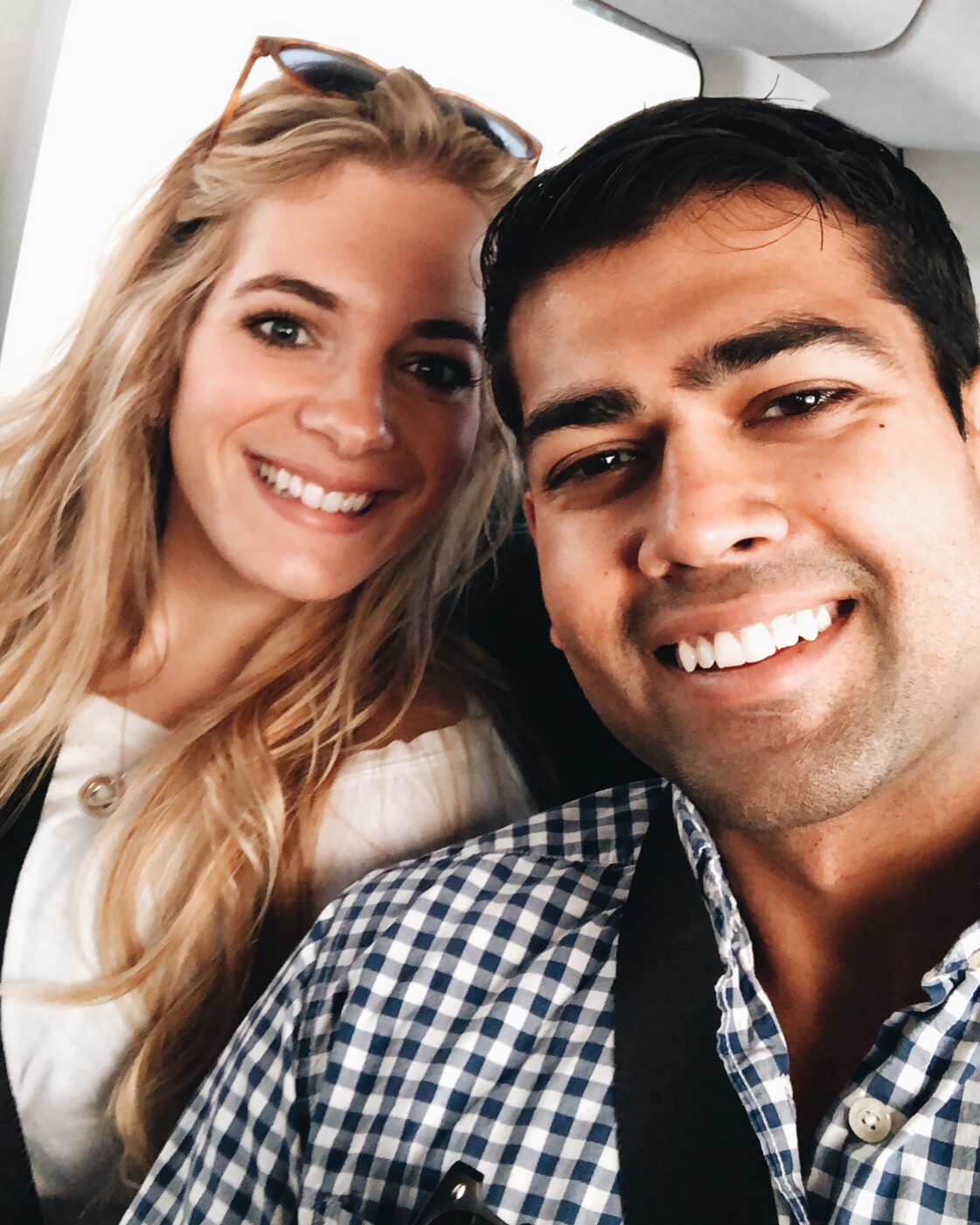 What else would you do after a 7 course brunch than go get donuts?? If your answer was the same as mine, please feel free to leave a comment so we can become friends 🙂
We heard Blue Star donuts was leaps and bounds better than popular Voodoo, so we figured we might as well push our body to the limits and finish our day with a bourbon blueberry basil donut, a spicy PB&J donut, and a passionfruit cacao nib one. My favorite was the passionfruit cacao, but the brioche texture that all of them had was fantastic.
We spent the rest of Sunday wandering around at the Portland Saturday Market and then hopped on a plane to Vancouver (I'll tell you about it soon!)
Overall, we were super impressed by Portland's food scene, and loved the craft beer and nearby hiking as well. The prevalent homelessness was tough to get used to, and in comparison to Seattle we felt like if you had to pick one to visit, Seattle would take the win. If you have the ability to visit both, please use this itinerary and we know you won't be disappointed.
If you have any questions about what we did or where we stayed, please let me know, and I'd love to hear if you try any of the above when you visit!