I've always dreamed of opening my own cafe. A place full of reclaimed wood, succulents, marble, and brass that serves breakfast all day with a seasonal menu. Some mornings I waltz around the kitchen (of our new apartment!!) and draft up recipes that would end up on a piece of parchment in typewriter font upon each table, and Sunday was one of those mornings.
The crisp air I woke up to made me reach for the fresh ripe figs, bright orange, and branches of earthy rosemary that all filled my fridge, and I had a box of Kodiak cakes pancake mix in the pantry that I've been dying to try. I pulled on my favorite blue sweatpants with the paint stains and frayed bottoms (so sexy, I know) and got to work!
The end result was a fluffy stack of buttermilk pancakes with a fig, honey, orange, and rosemary syrup poured on top. It. Was. Heaven. Rarely can I recommend a box mix to you guys, unless it's Ghirardelli brownies, but these Kodiak pancakes took me just 15 minutes to make and are so much healthier than regular white flour ones. I'm not sponsored by them (although I'm happily taking applications), but it's just too exciting to find a delicious mix that's actually good for you, so I had to share.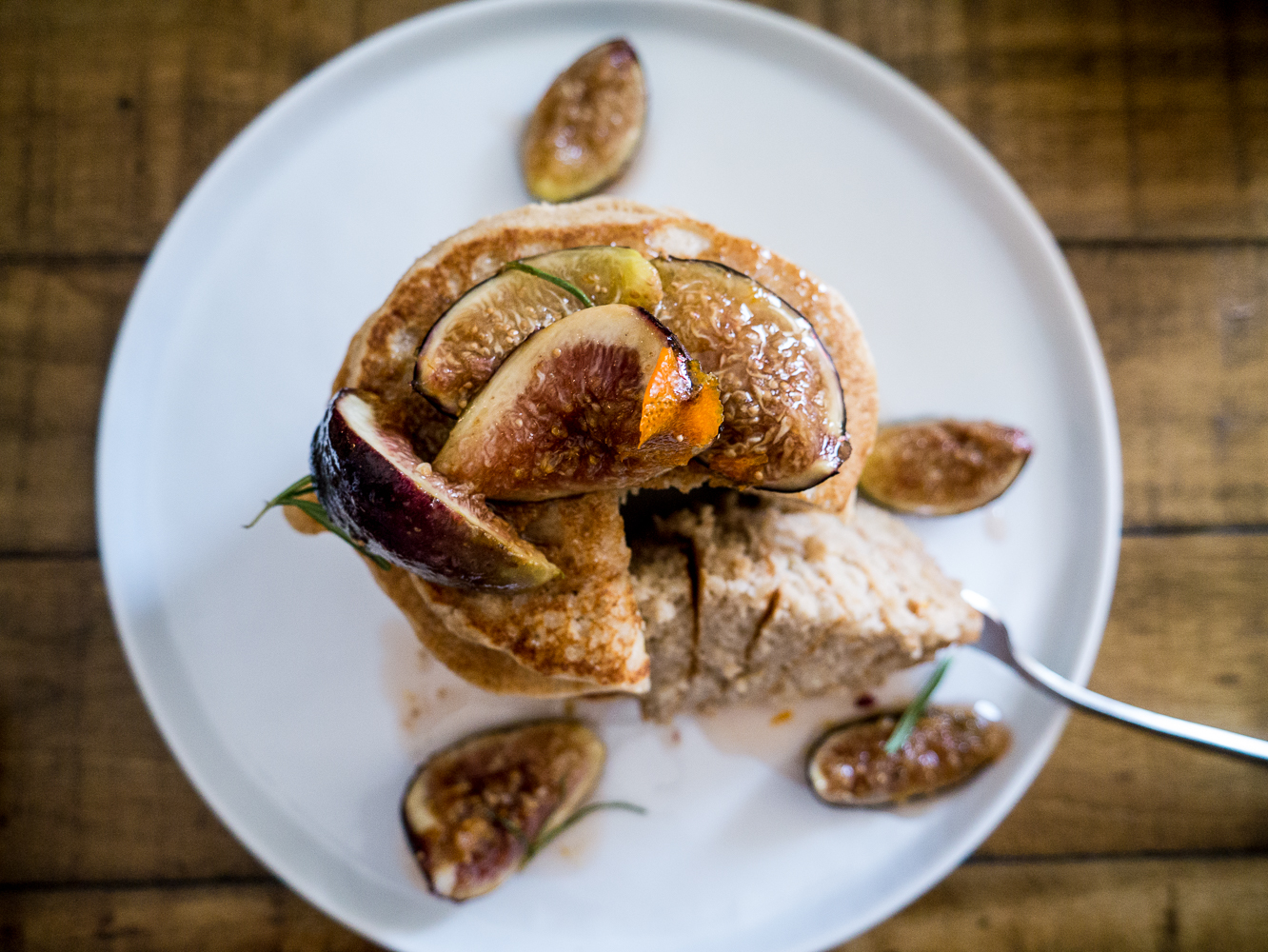 They're made of whole wheat and oat flour, and require only one ingredient to make them: water. How easy is that? I would bet that your hungover self will praise the vodka soda gods when you wake up to a breakfast like this! I know I sure did.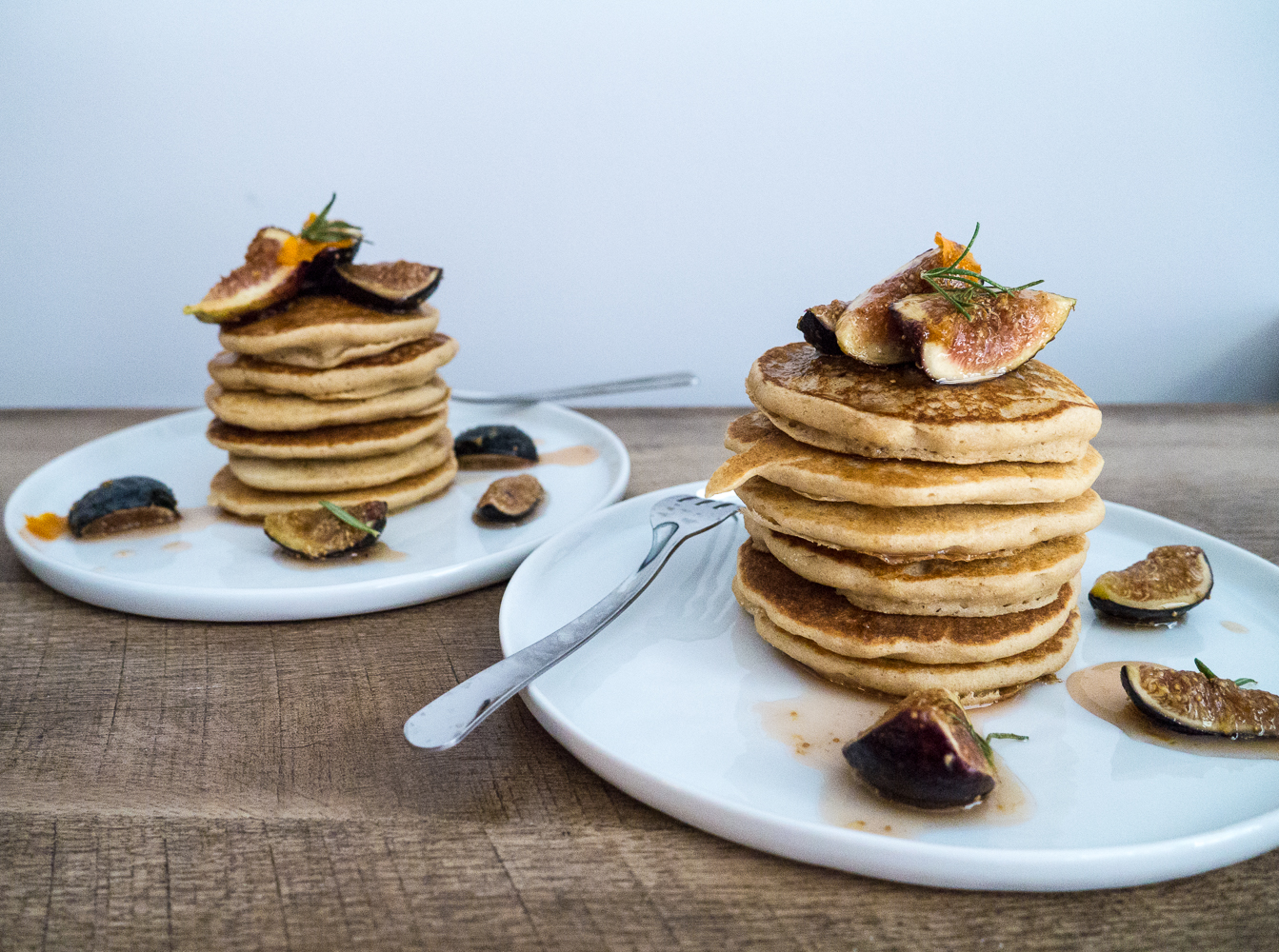 So in the time it took you to read that introduction, the batter could have already been made. Let's get started!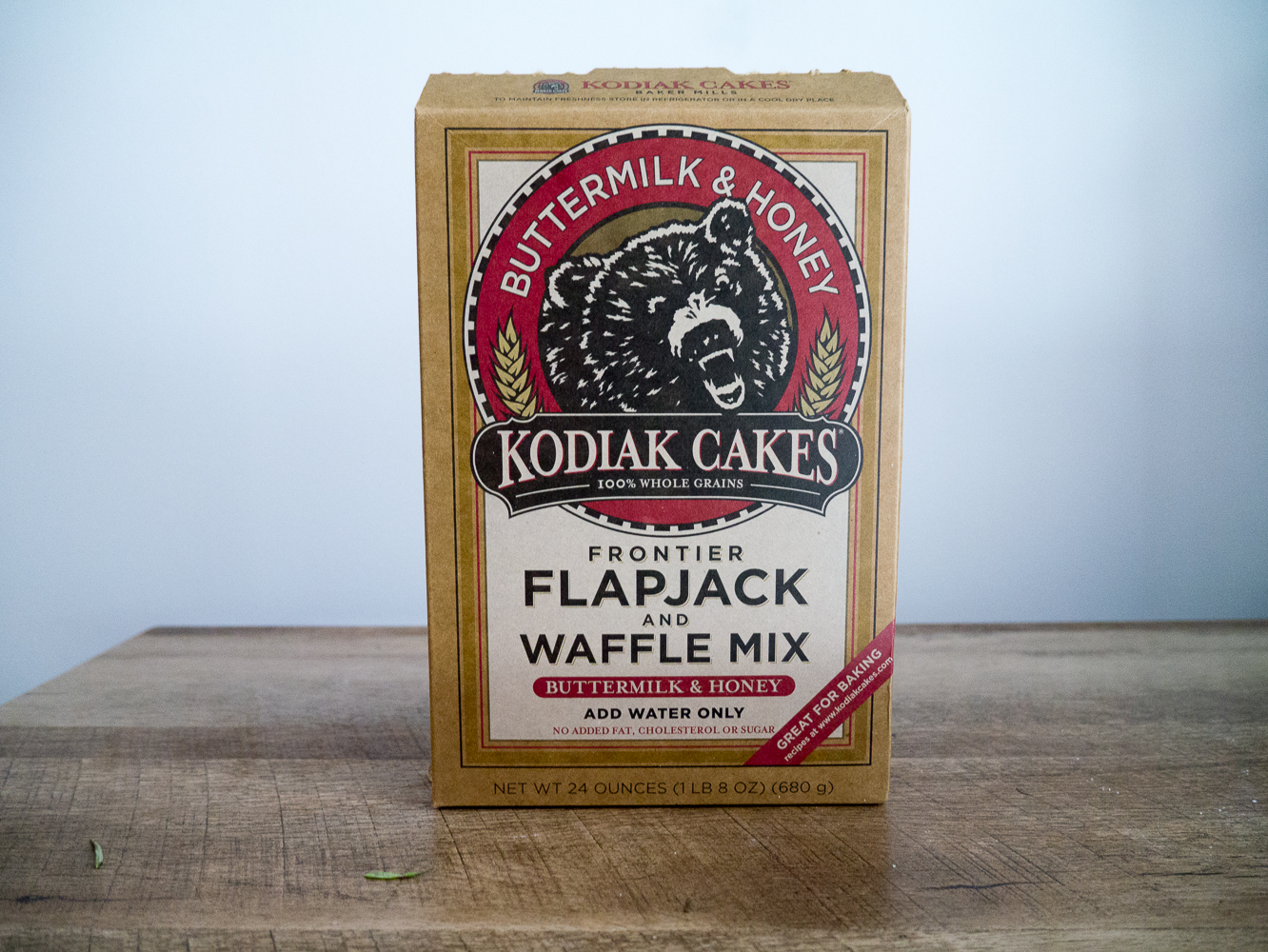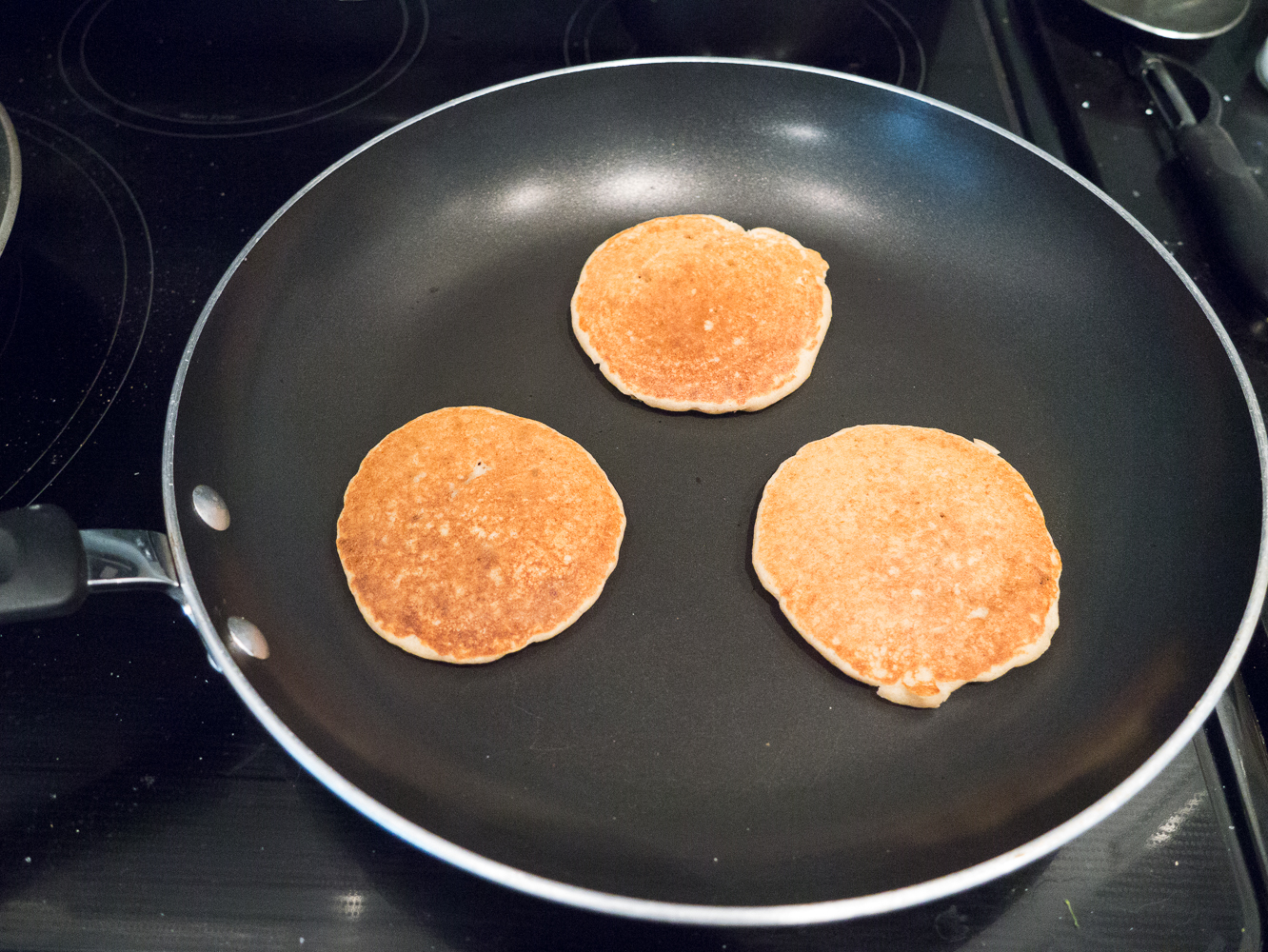 The obvious first step is to go out and buy the pancakes mix; I found mine at Giant in the baking aisle. Follow the box instructions and start flipping pancakes on a griddle or large saute pan.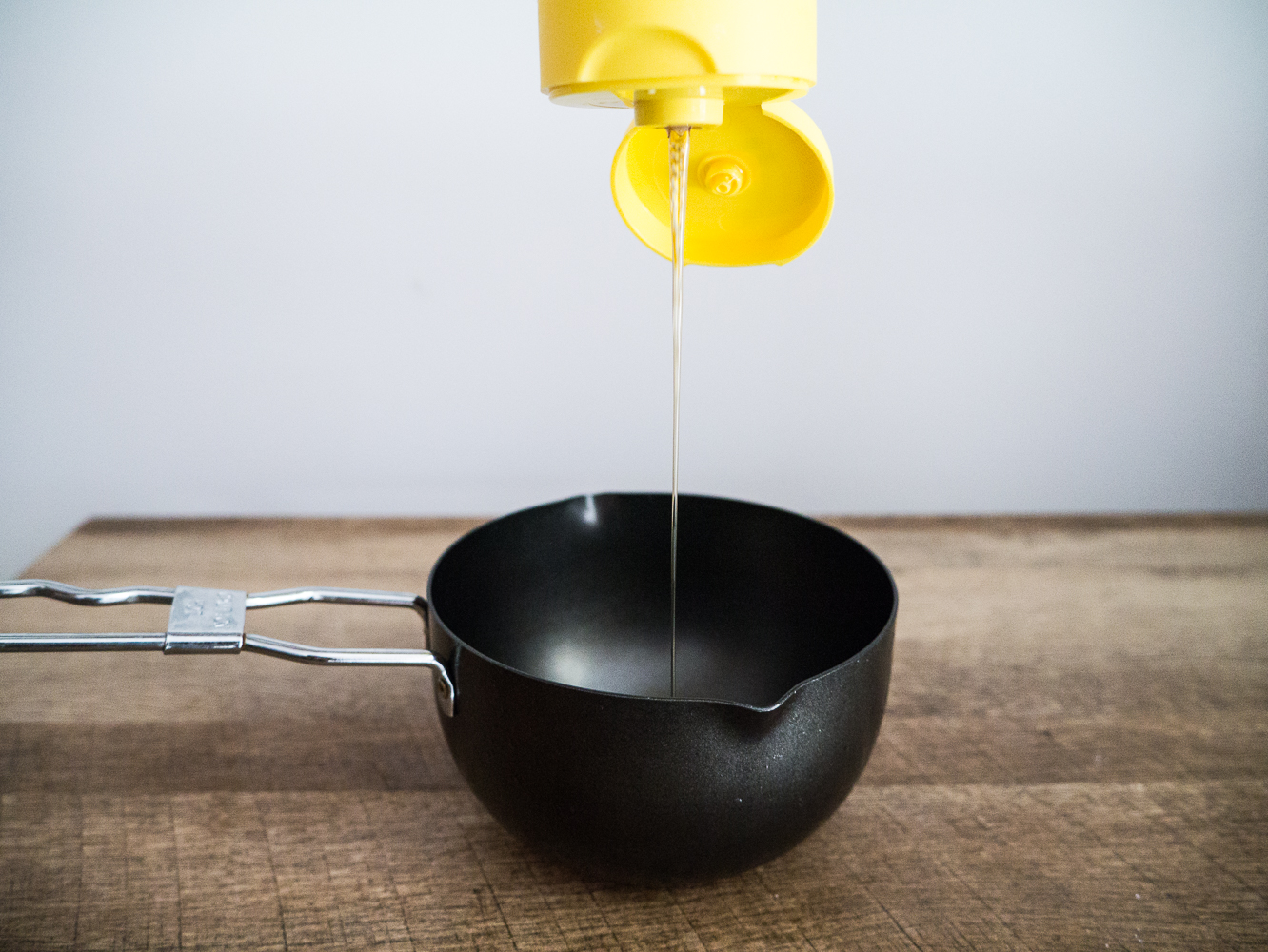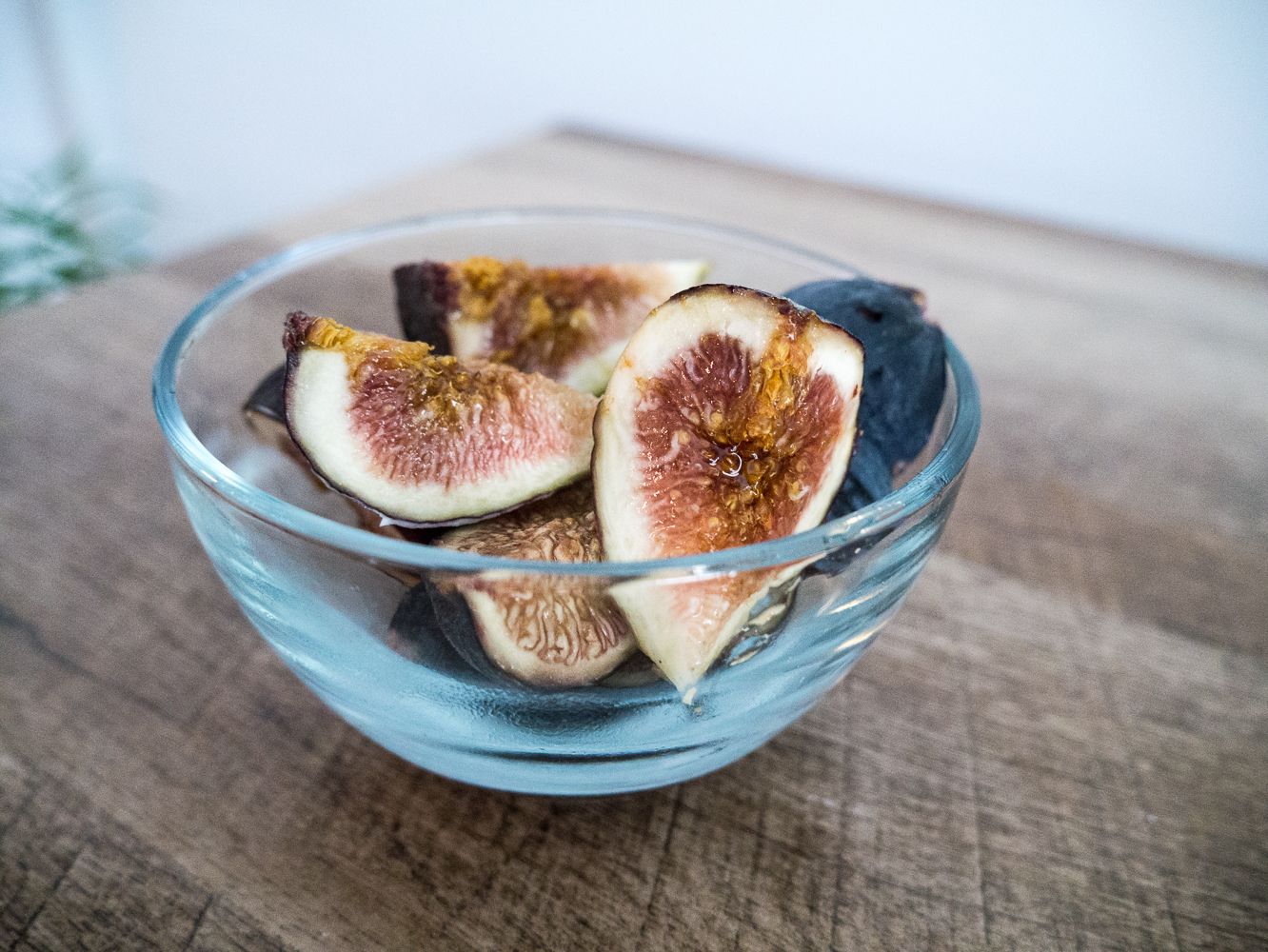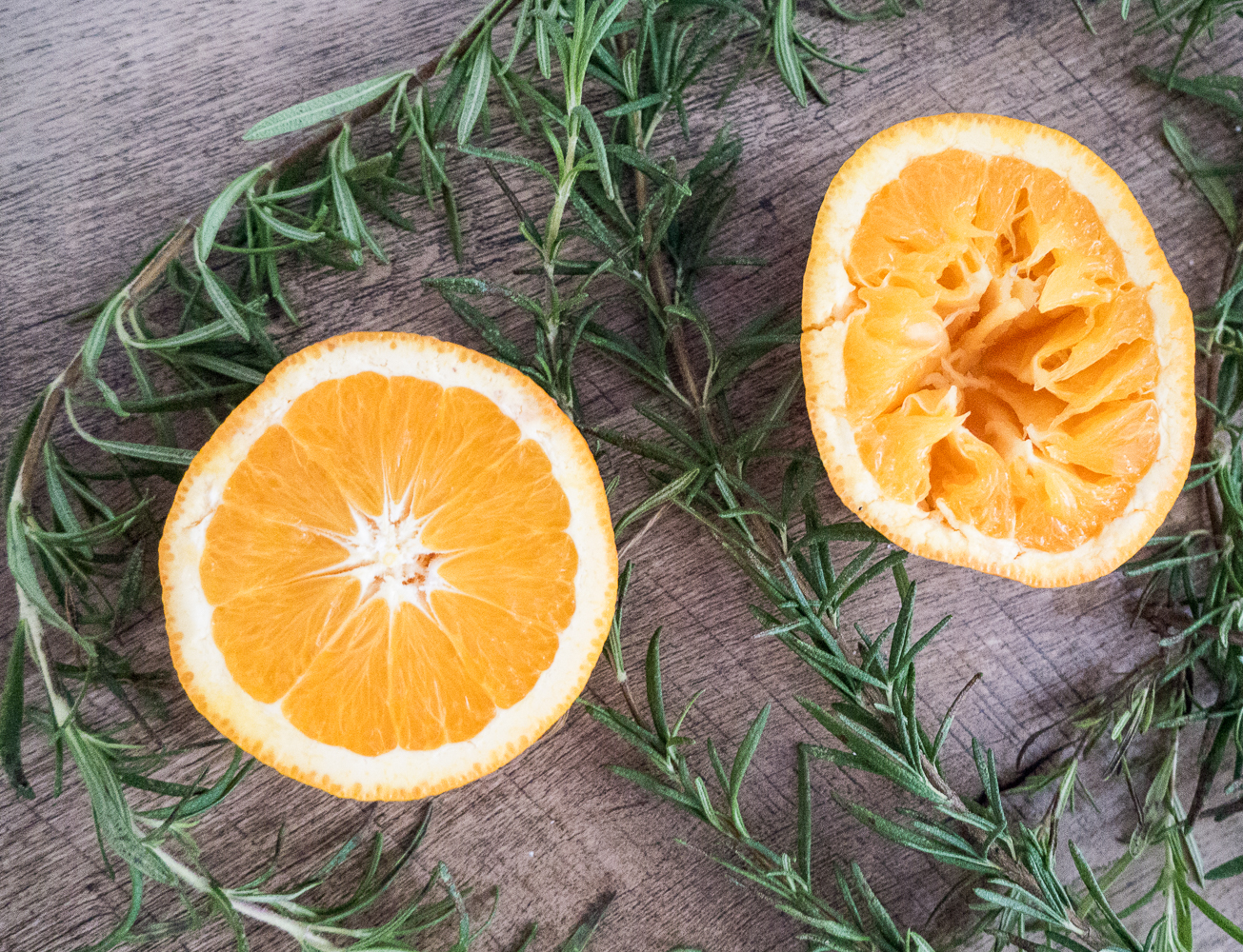 As the pancakes are cooking you'll want to make your syrup. Pour honey into a saucepan, add some rosemary fresh orange juice and zest, and figs, and keep warm on low until the pancakes are done.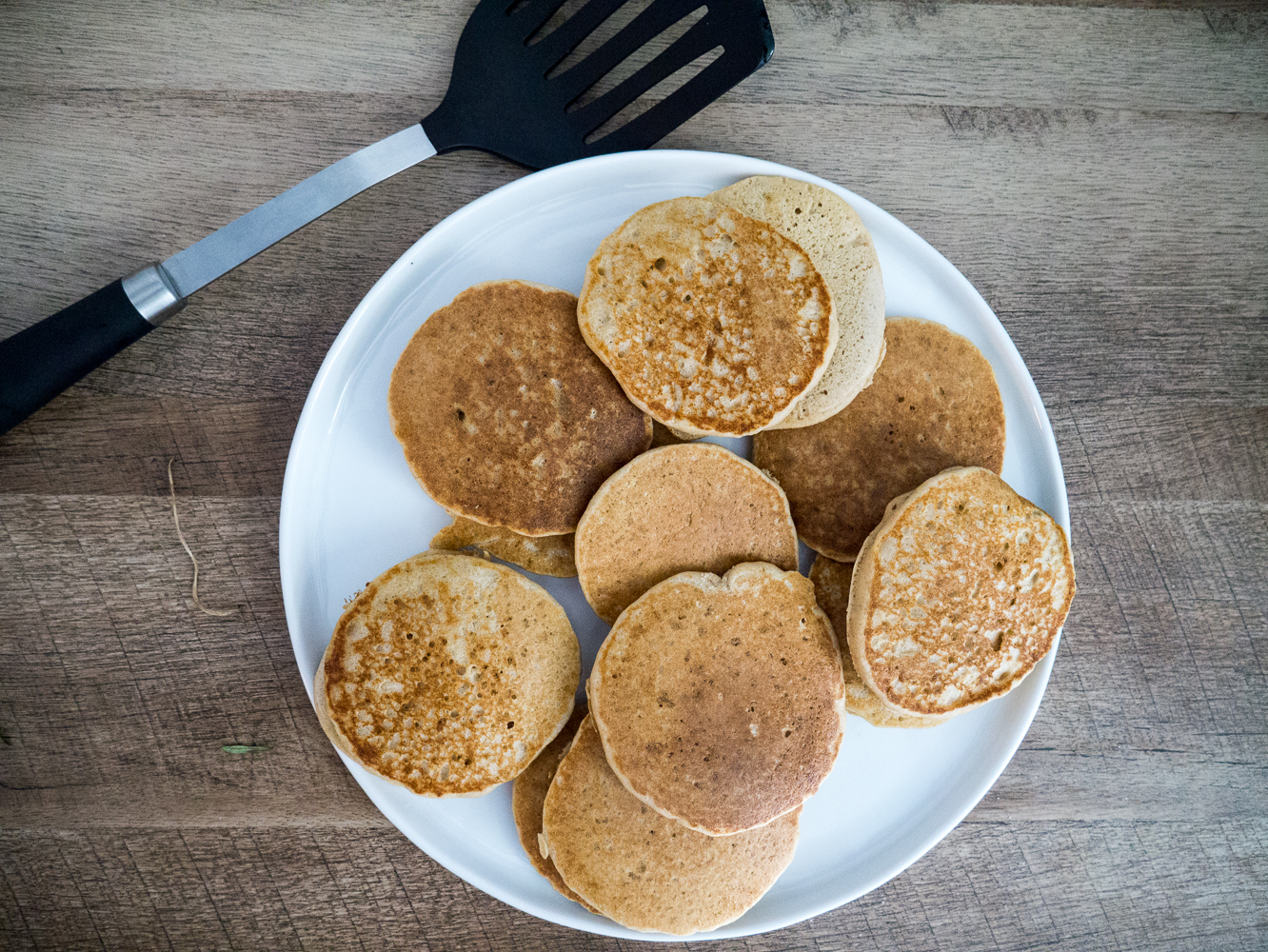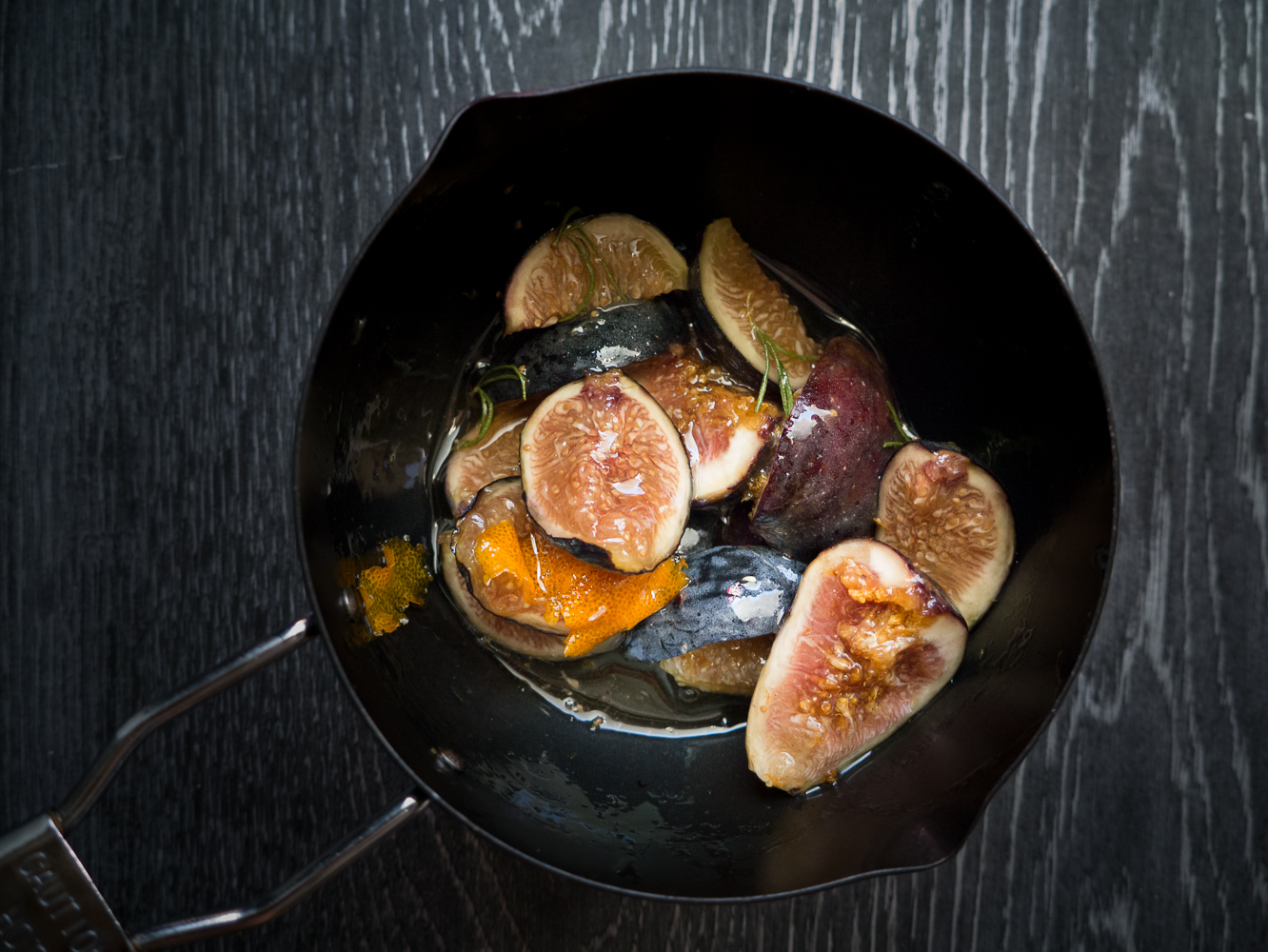 Would you just look at that lush syrup!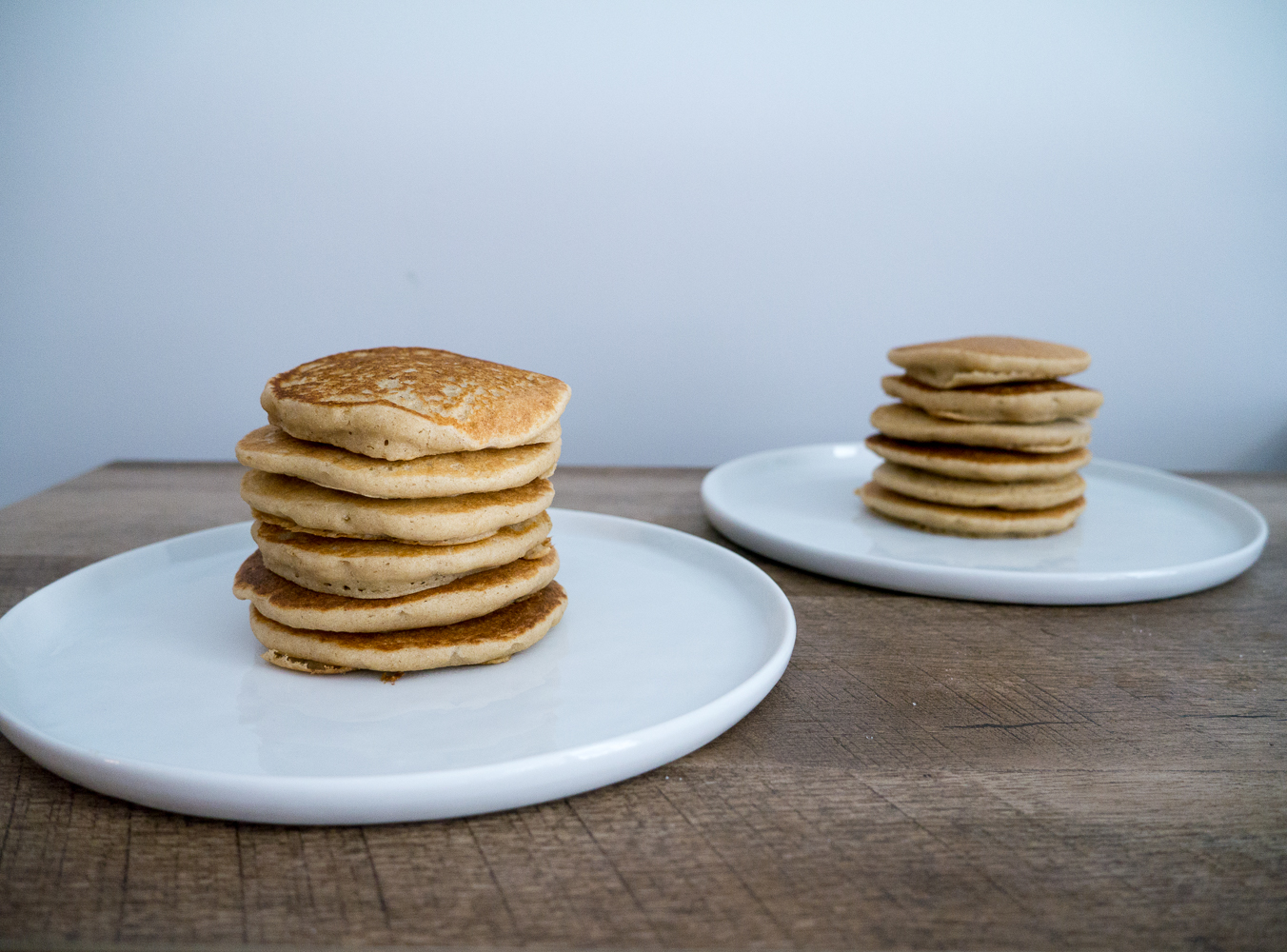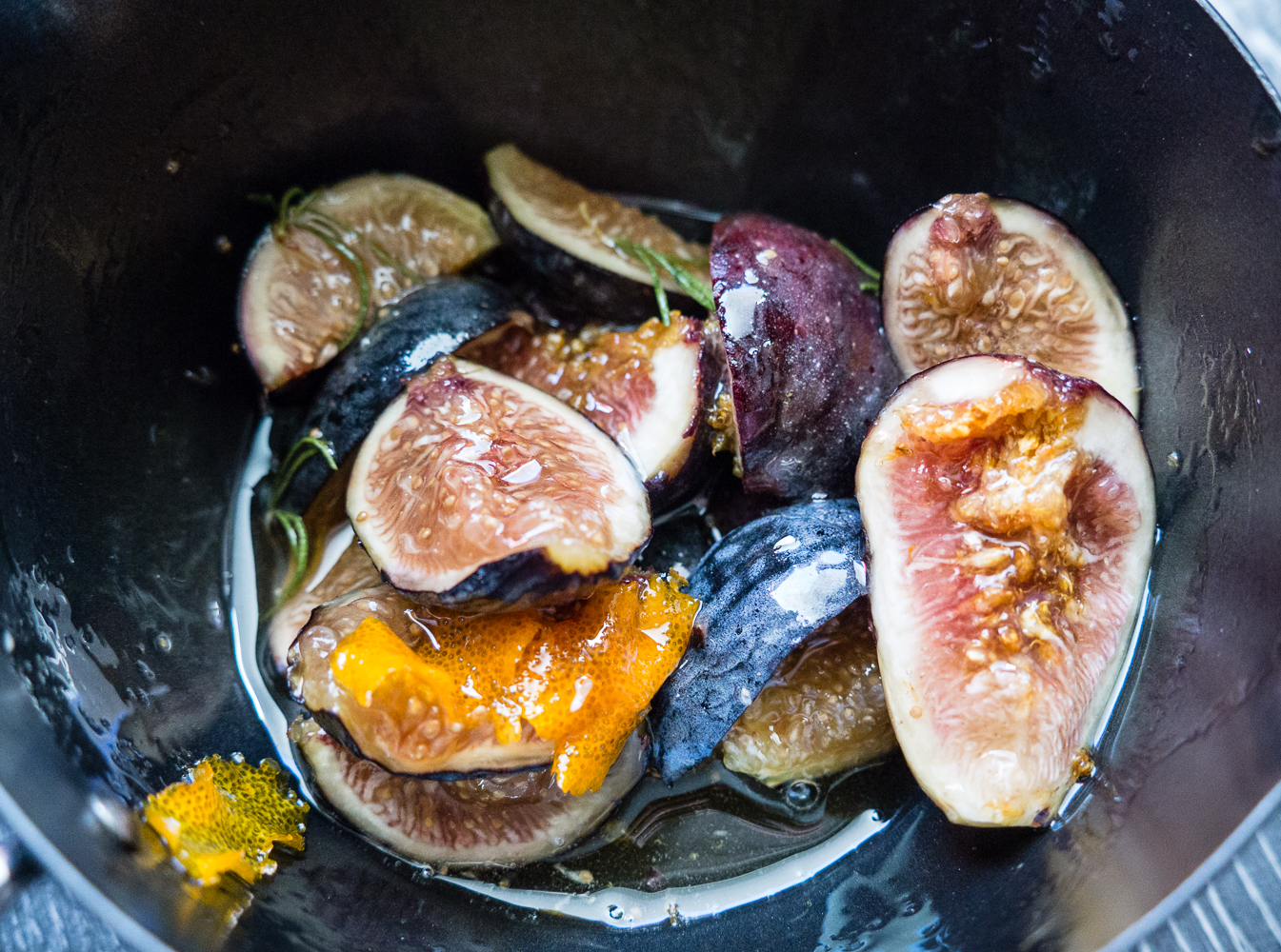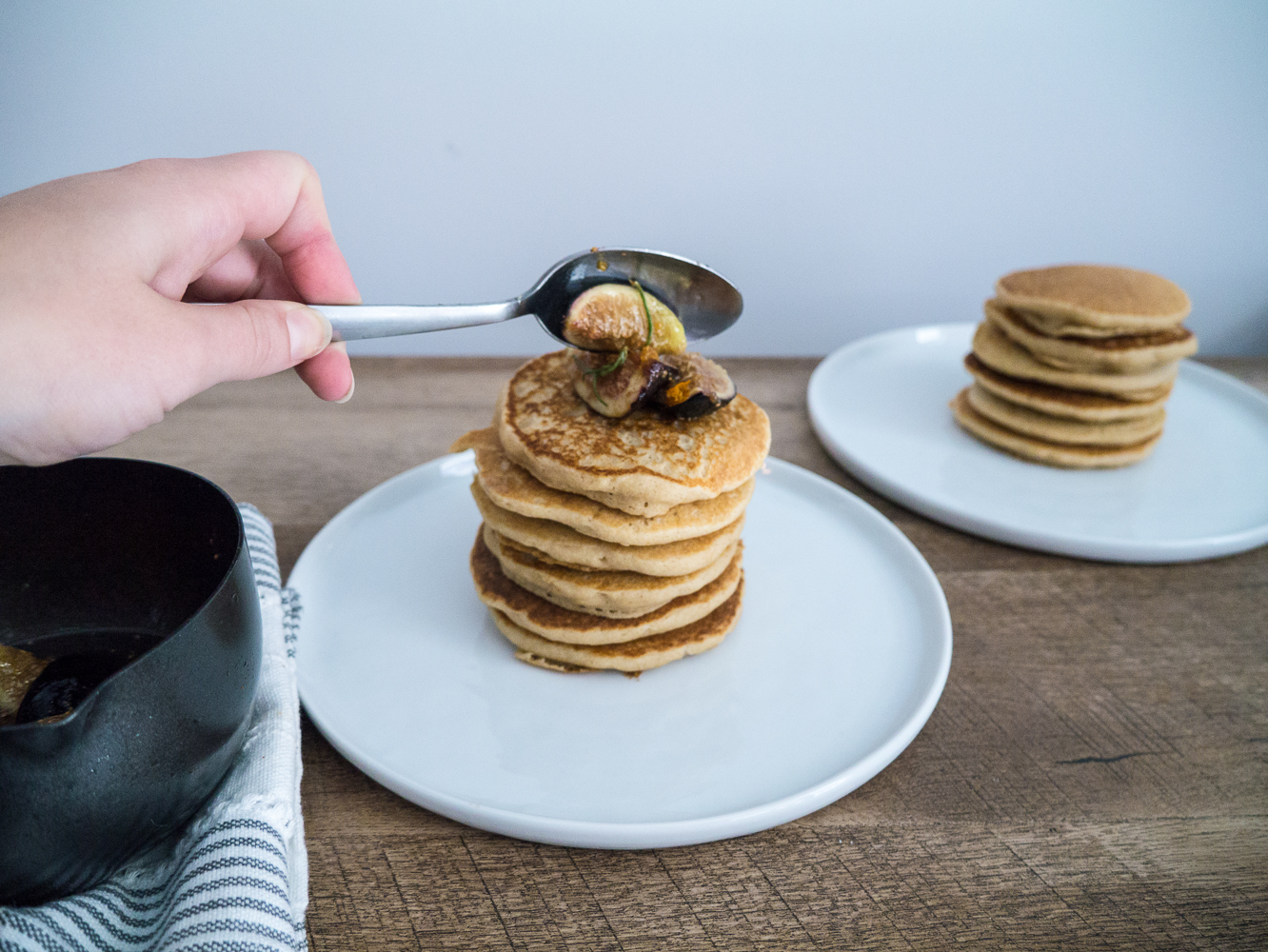 Stack those pancakes as high as you can get them, and spoon some of the warm fig compote on top of each.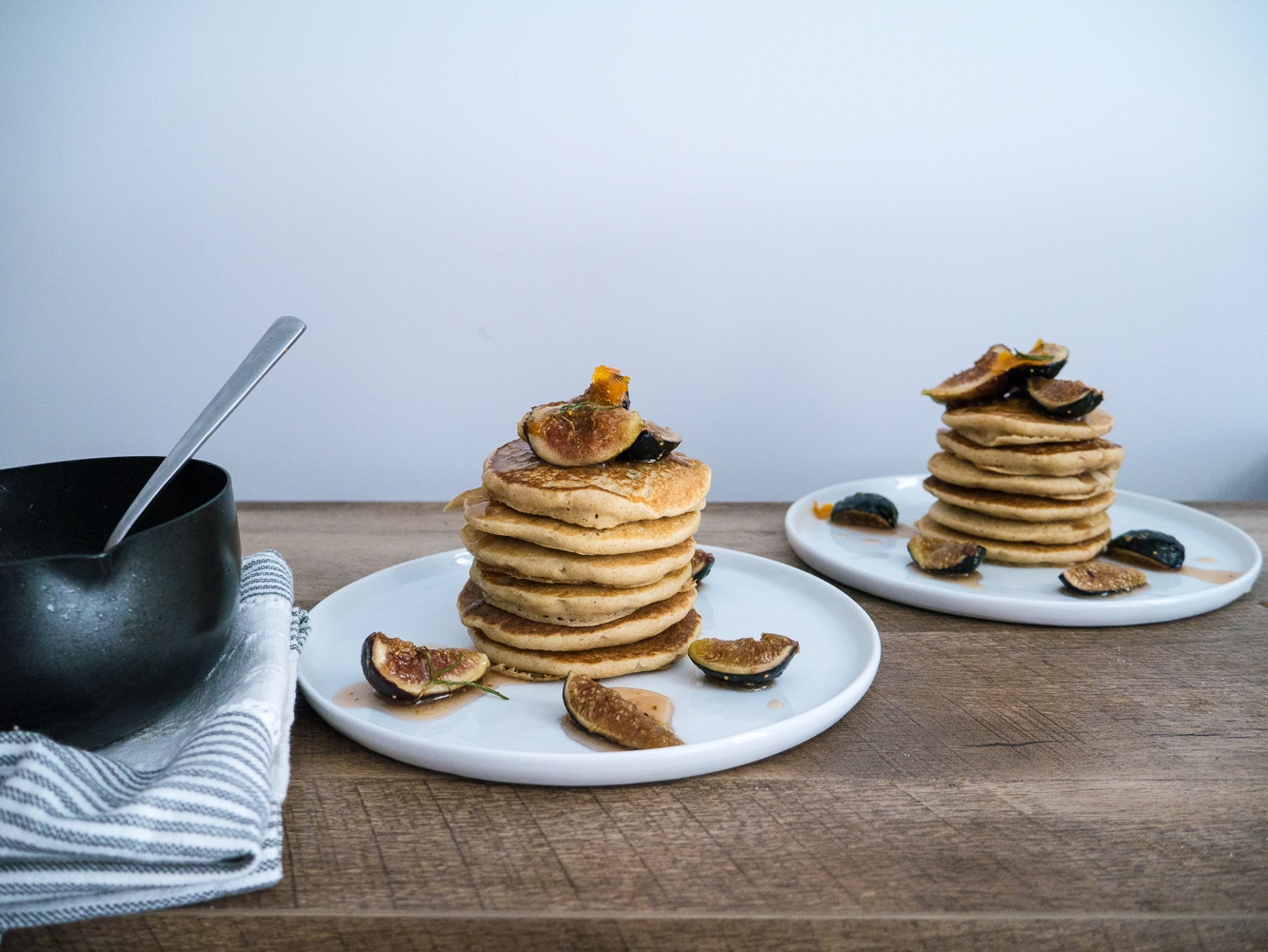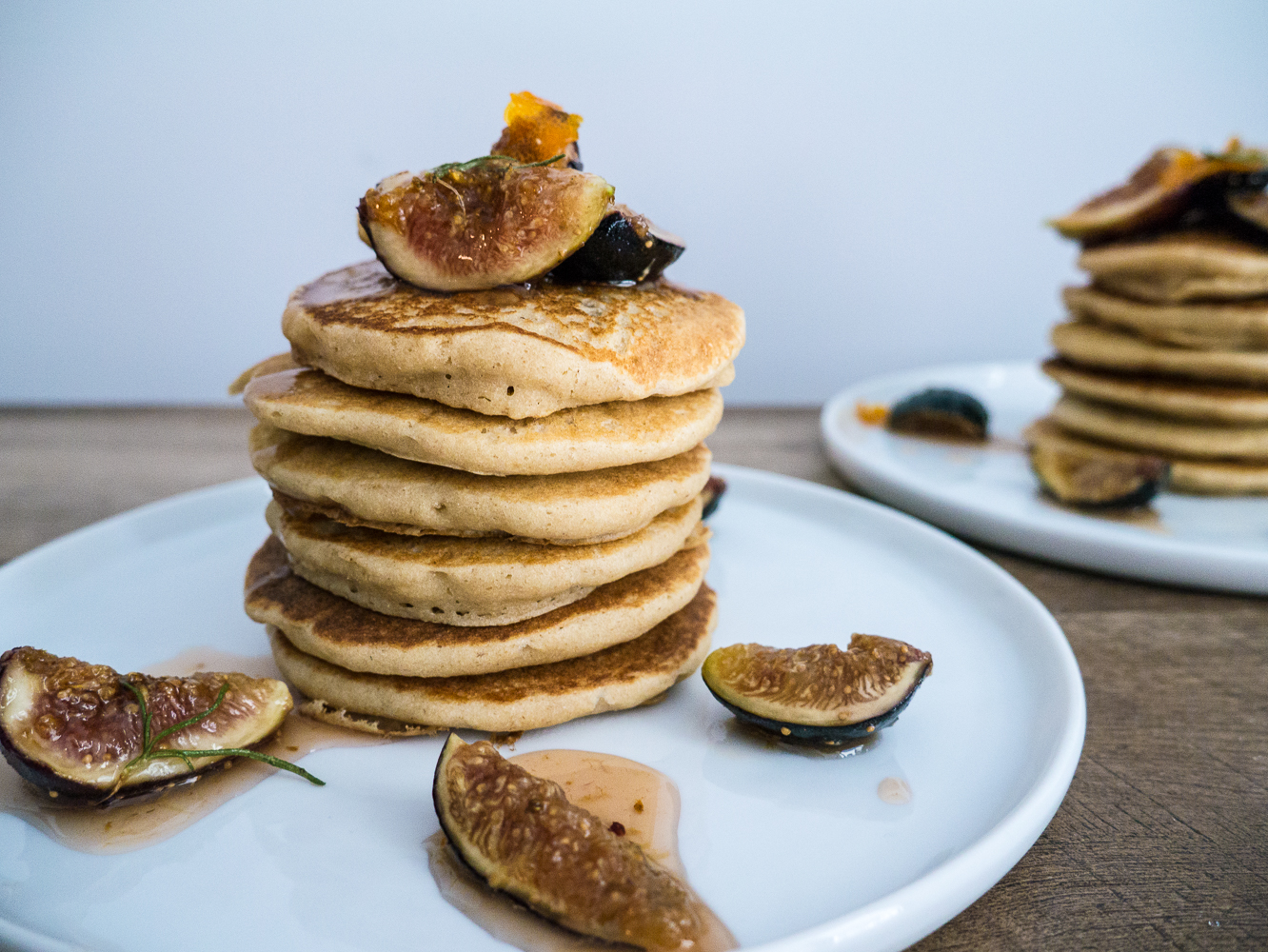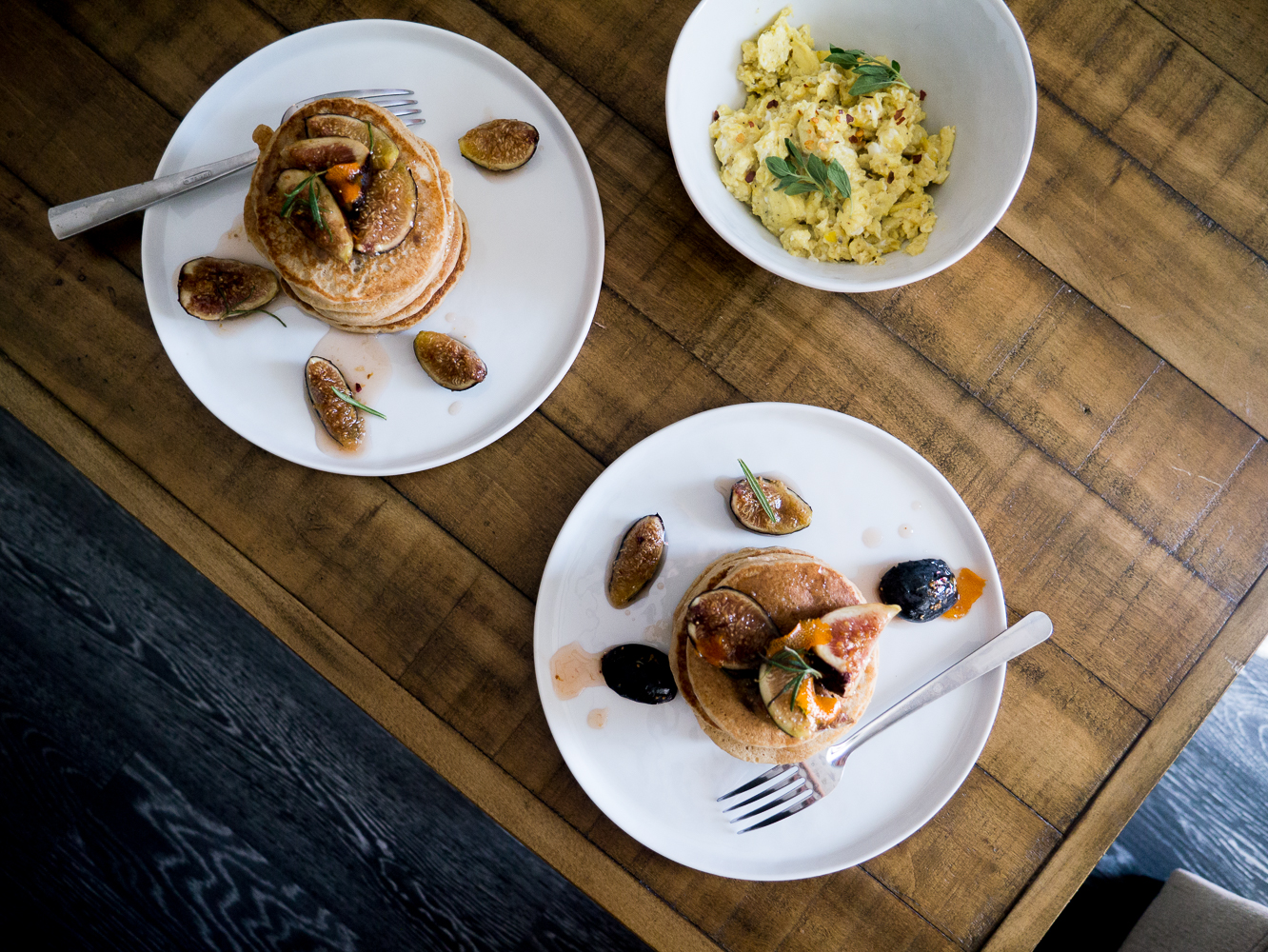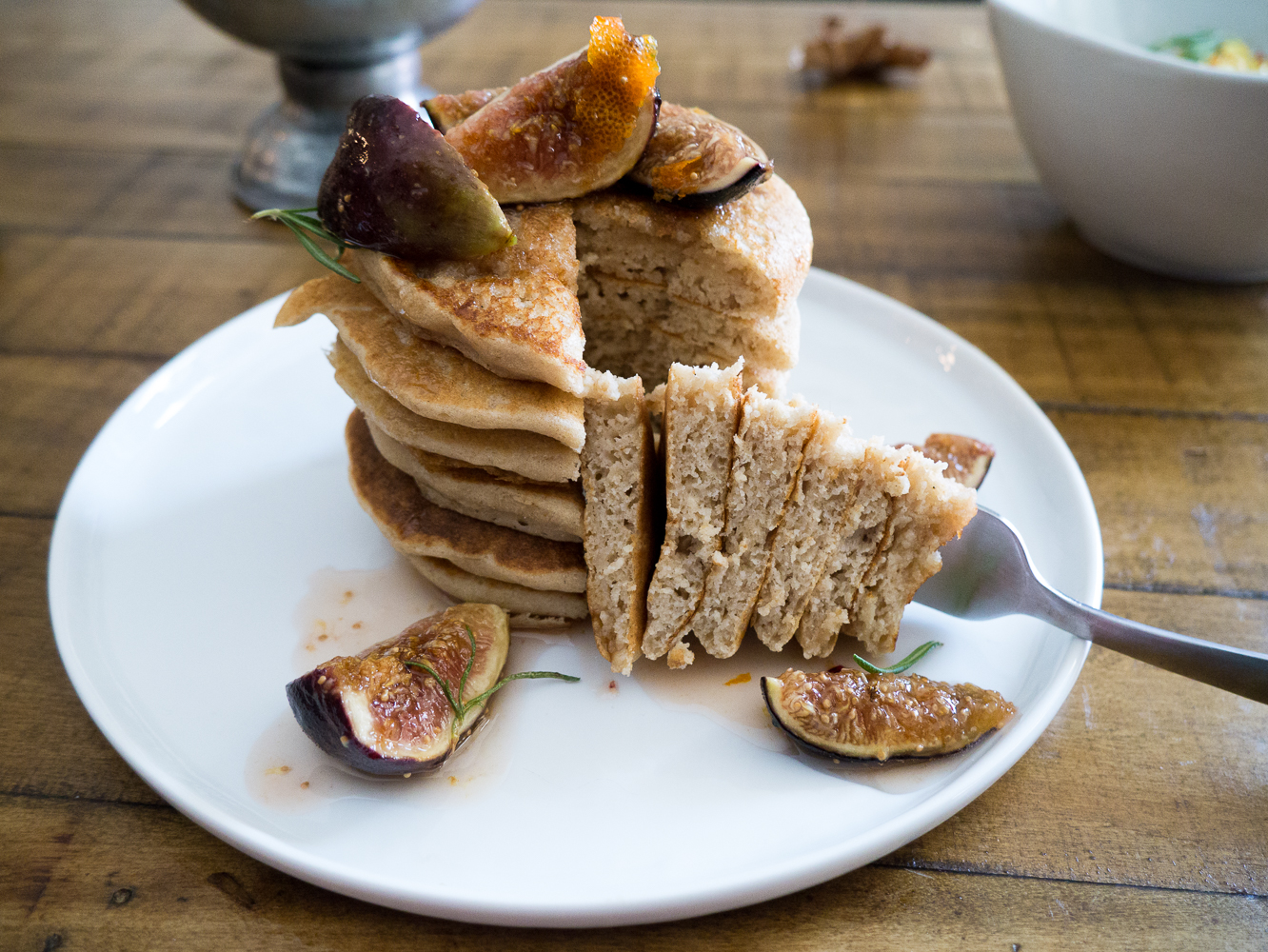 I scrambled a few eggs for Zack, he brewed a pot of coffee, and we had a Sunday brunch feast that didn't require us to change into brunch appropriate clothing. I'd say we did Sunday right!
Let me know if you give the Kodiak pancake mix a try, and what you think of it. Also, this compote would be absolutely deeeelish on top of vanilla ice cream for a super fast dessert. Have a great week everyone!
Fig, Honey, and Rosemary Pancakes (serves 2)
1.5 cups Kodiak Cakes Buttermilk pancake mix
4 fresh figs, quartered
juice and zest from half of an orange
2 Tablespoons honey
a few sprigs rosemary
butter for pan and for serving
Heat a griddle or skillet over medium-low heat and add a small amount of butter to coat the pan. Stir Kodiak mix and water in a bowl until well combined.
Using a 1/4 cup measuring cup, scoop batter onto lightly buttered skillet. Cook until edges are set, and then flip. Repeat until batter is used up.
While you're cooking the pancakes, combine the orange juice/zest, honey, and rosemary into a small saucepan over low heat.
 When you're ready to serve the pancakes, add the fresh figs to the syrup and heat until warm. Be careful not to leave on the stove too long, or the figs will get mushy and lose their beautiful color.
Spoon the fig syrup over the pancakes and eat!