Hi! Last time we caught up I told you about my 30 favorite restaurants in New York City, so this time I figured I'd take you a little South to a long weekend I spent in Charleston. Zack, my parents, and I headed down there to celebrate both of our anniversaries, although it feels silly to celebrate 5 years when my parents are celebrating 25! Regardless, we used it as an excuse to pack our best pastels, and take a quick flight down for the weekend.
Anyone that knows me is well aware of how Type A I am, especially when it comes to planning. I love itineraries, and jumped at the chance to plan a vacation for my favorite people. Charleston is known for its incredible food scene, so great restaurants were definitely on the list. If you're from DC like me, it's a quick hour flight and a short uber to downtown making it an ideal long weekend getaway!
We left early Friday morning and came back Monday night, but I think you could even get the Charleston experience in three days. Here's everything you need to know:
Day 1:
Arrive and head straight to The Dewberry hotel. You'll have plenty of options on places to stay in the City of Hospitality, but no one does hospitality quite like The Dewberry.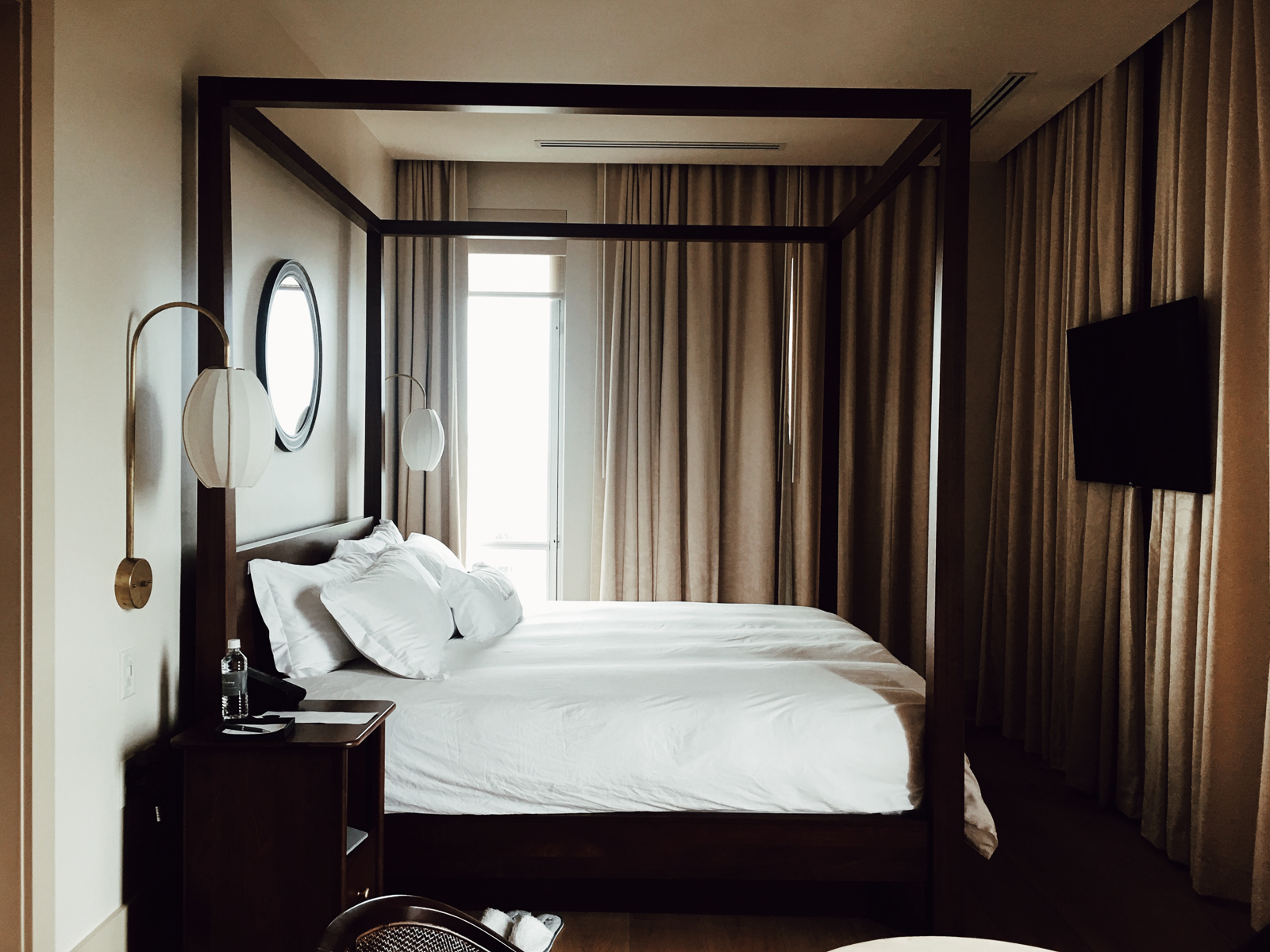 From the outside you may not be blown away (it's a renovated Federal building), but the inside boasts gleaming copper, beautiful wood, and spectacular rooms. It's a 5 star hotel at surprisingly reasonable prices, and we found a great deal through the hotel website.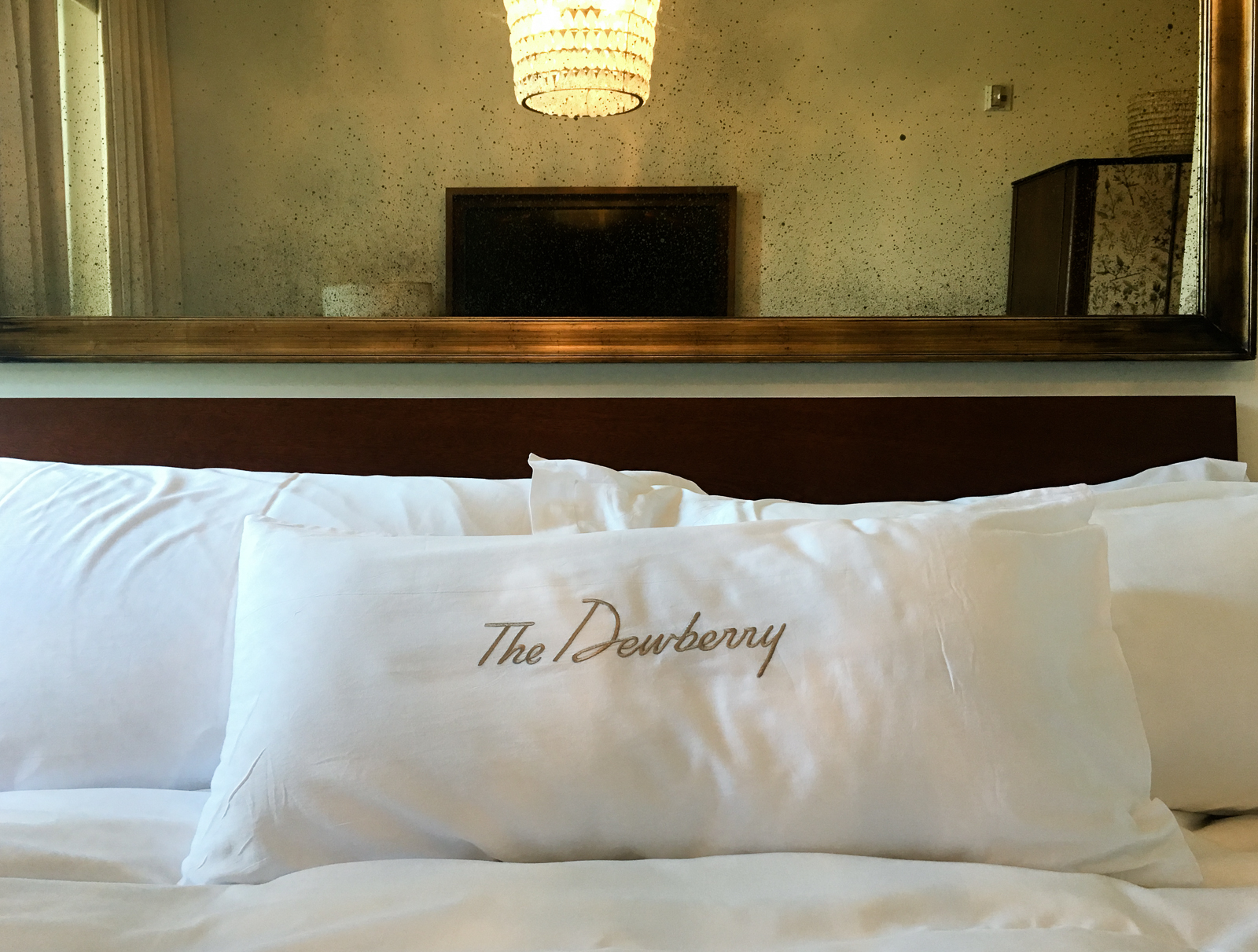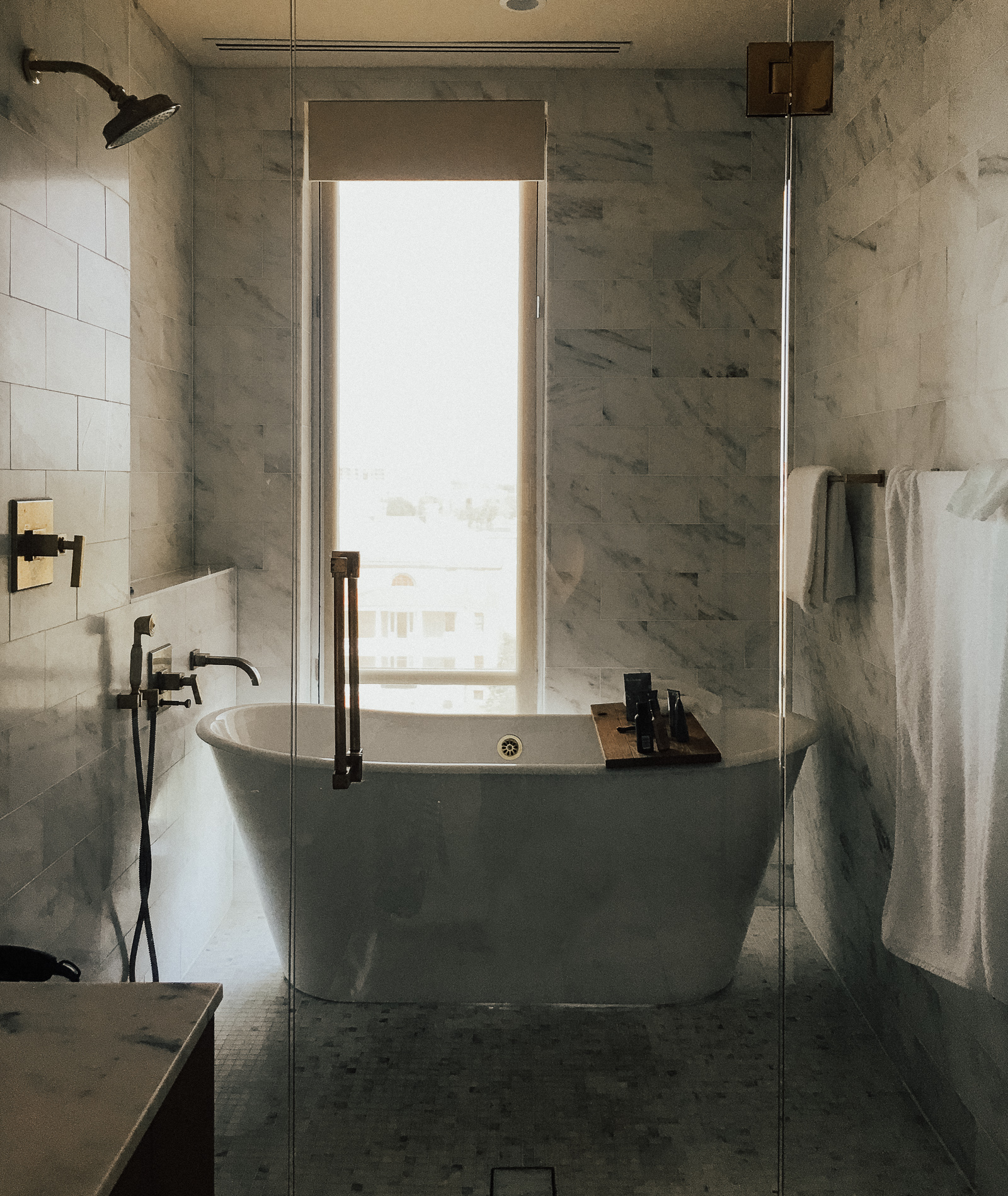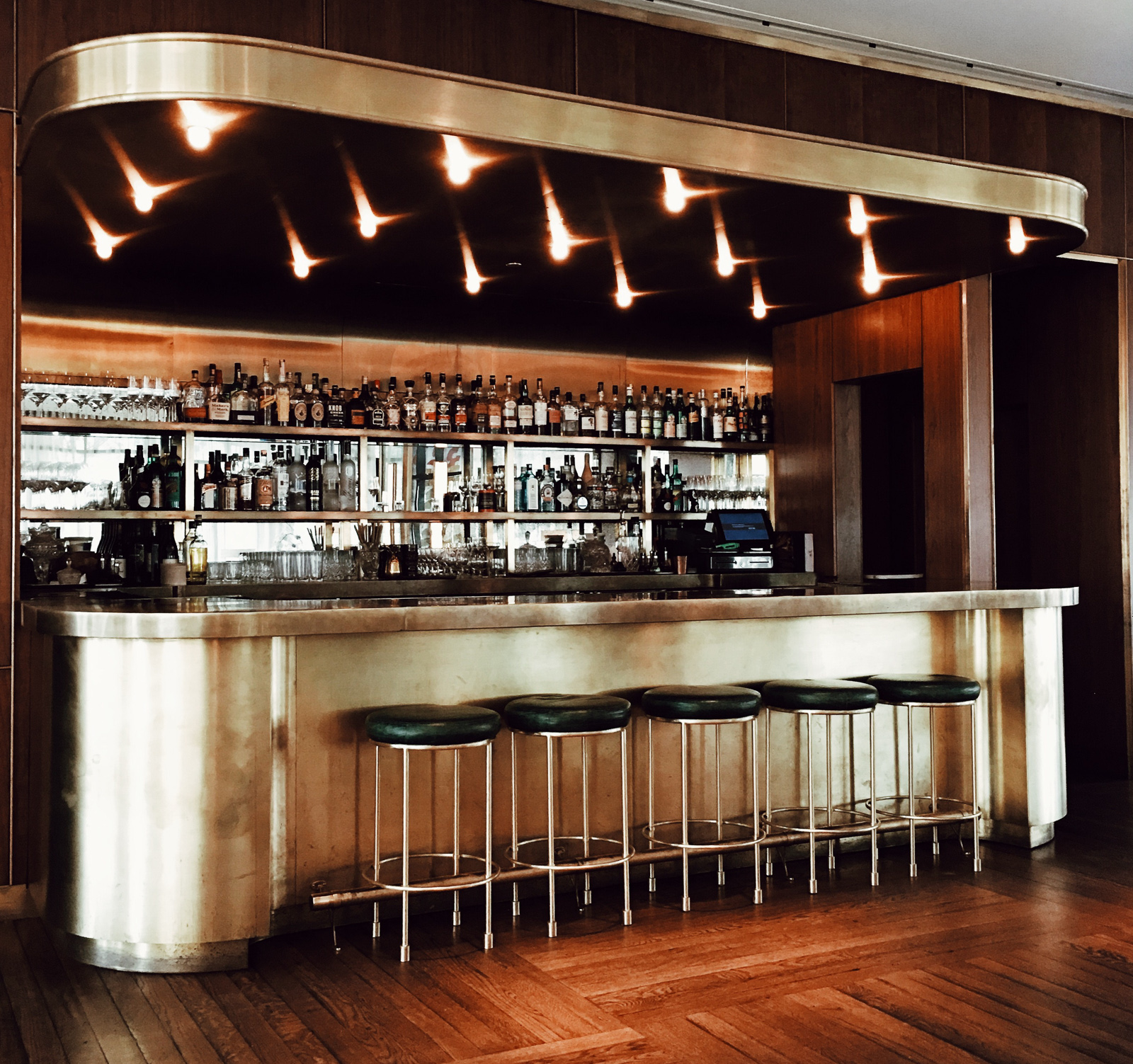 The bathrooms with the in-shower tub are absolutely worth the splurge, and the beds are so comfortable you'll find it hard to make it down to the Bloody Mary bar. Especially when they place slippers and a robe by your bedside every night!
Every little detail is thought out, from the water bottles they give you when you come back from running, to the turn down service every night, to the craft cocktails shaken up at the hotel bar. I've stayed at multiple hotels in Charleston, but this one is by a mile my favorite.
So post check-in you're probably hungry and craving some of the delicious local seafood. If you take just one recommendation from this post, please make it this one. You must must must go to 167 Raw at least one while you're there.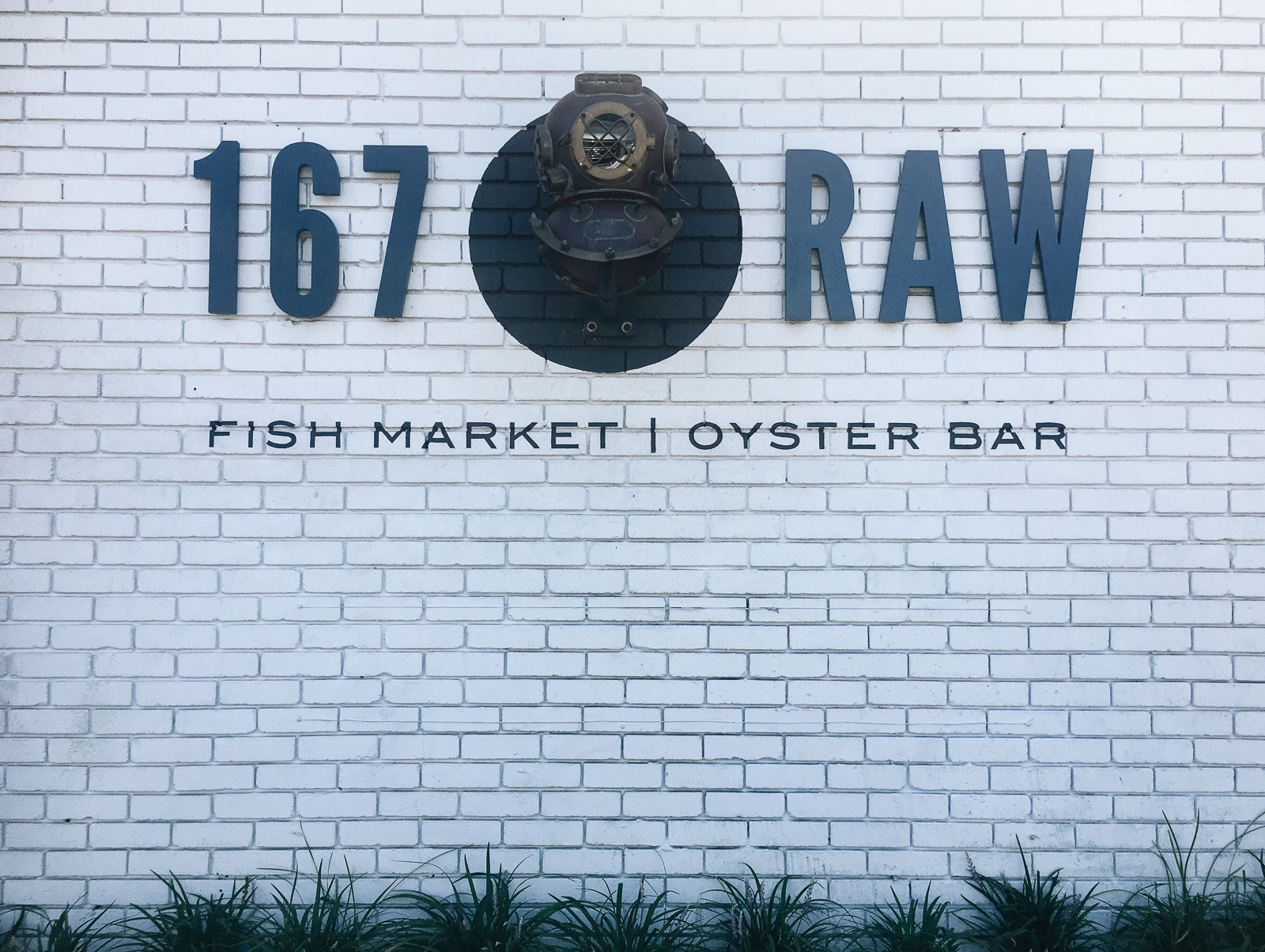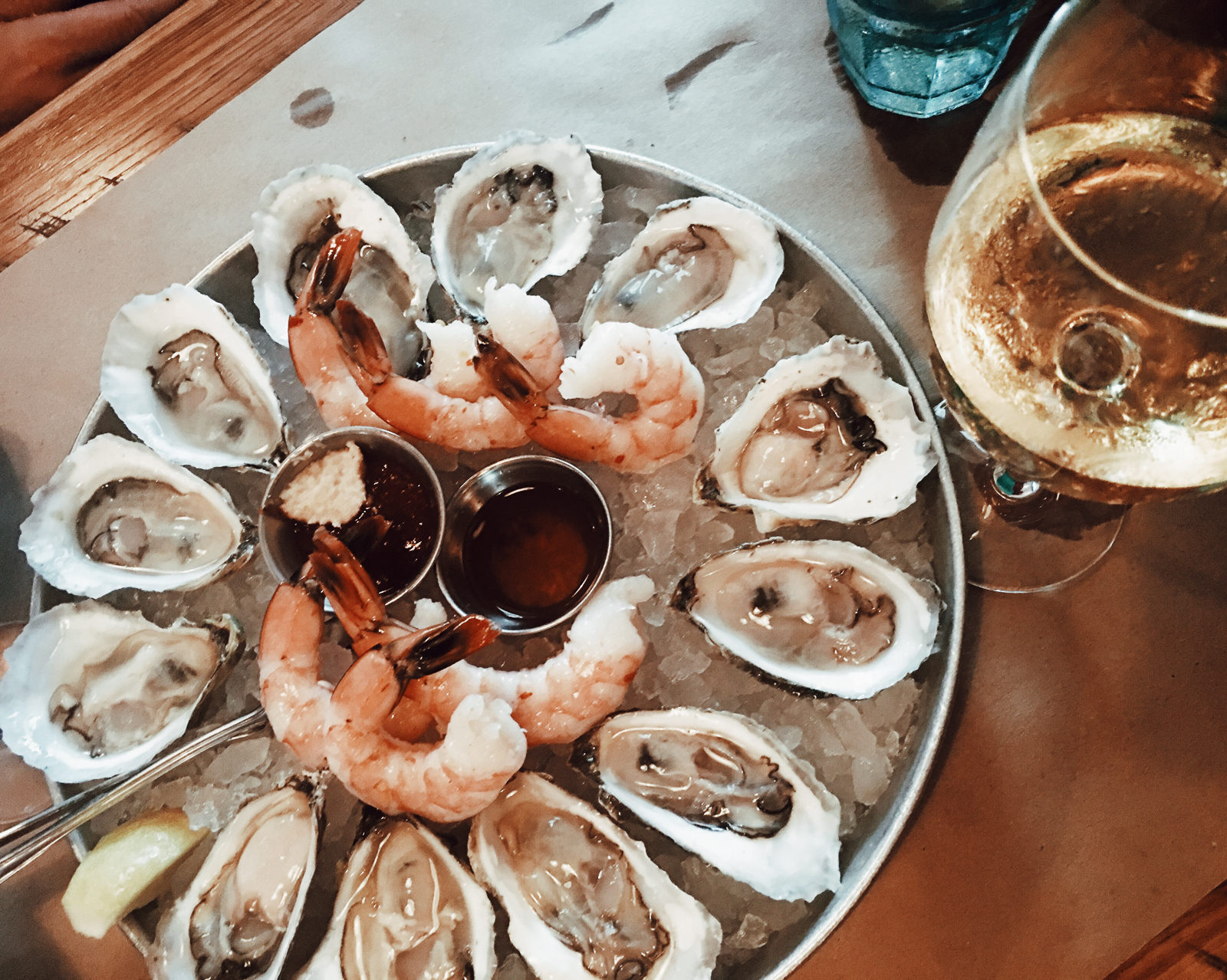 It's a very small space that more often than not has a wait, but it's 100% worth it. Try coming around 4:45 and you should have luck, and immediately order the moonstone oysters, an oyster po' boy, and the carnitas taco.
I know, a taco? At a raw bar? Abso-freaking-lutely. They braise carnitas in beer overnight, ball up a portion of the juicy meat, and pop it in the fryer so it's perfectly crispy inside the soft corn taco. Heaven.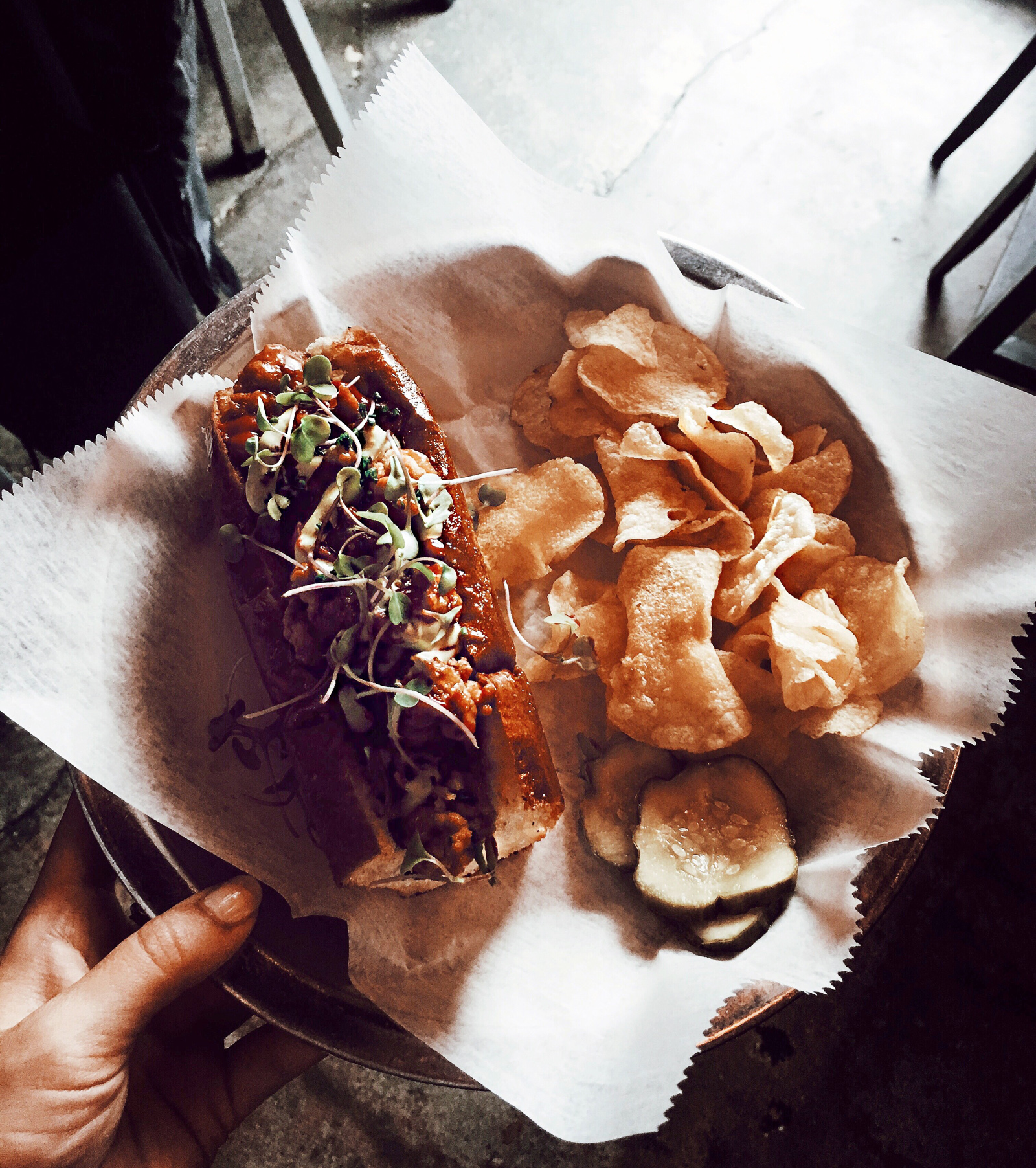 Wash everything down with a glass of crisp white wine or a beer, and you'll understand exactly why I sent you here. Also, we never got to try the cookie ice cream sandwiches, but please send me a picture if you have one!
So at this point you're well fed, but of course you have dinner reservations to go to. Walk back to the hotel (yes, walk off those tacos), and indulge in a quick nap before dinner.
Dinner for day 1 is at Sorghum and Salt, a seemingly new restaurant in Charleston since even the concierge hadn't been yet. I was nervous taking my family to a place that wasn't well reviewed, but this risk paid off in the form of unique small plates.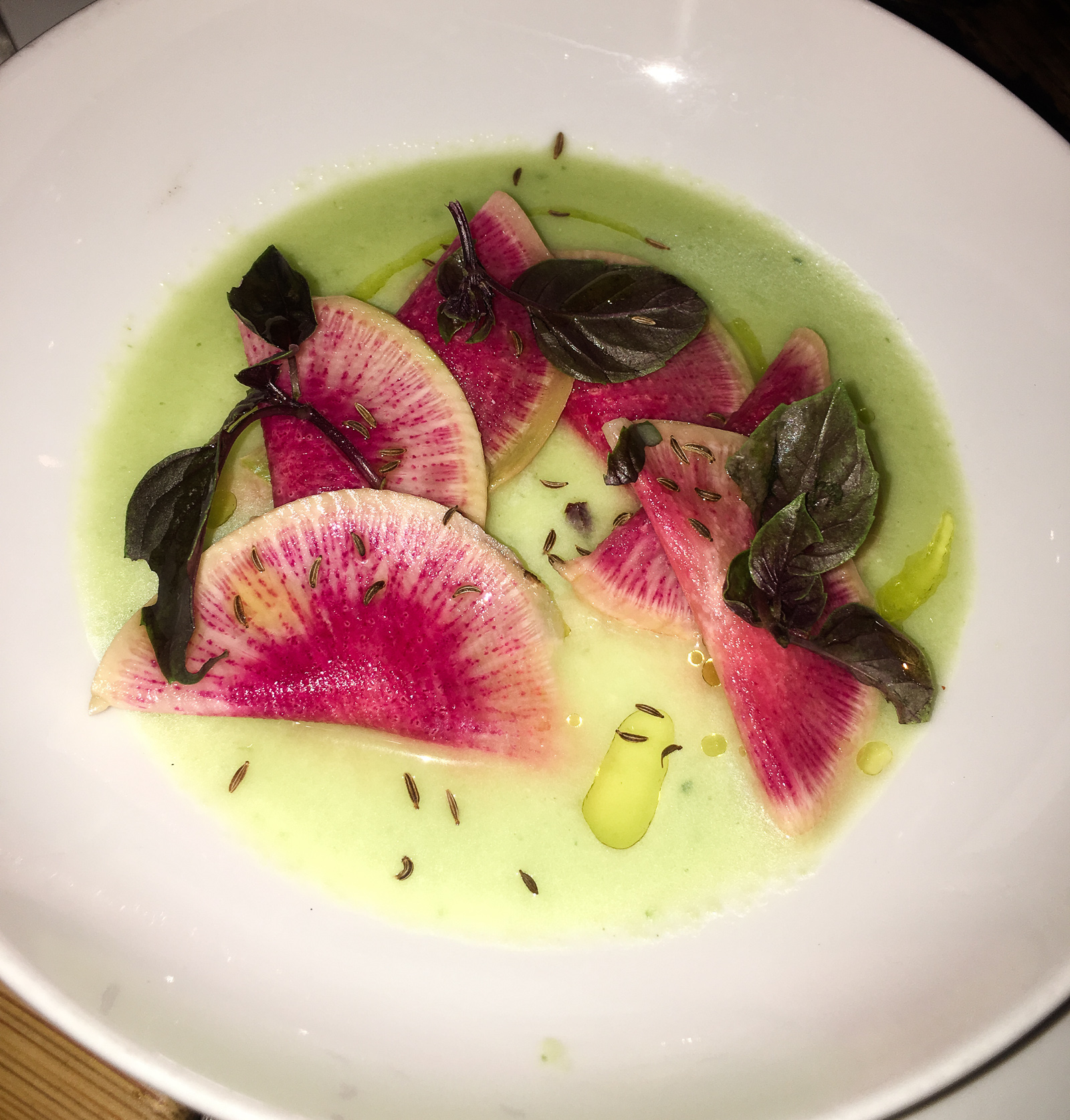 The radish and cucumber "dumplings" are very refreshing and unlike anything I've ever had. Paper thin slices of watermelon radish surround a raw cucumber filling, and sit in a puddle of opal basil and lemon broth.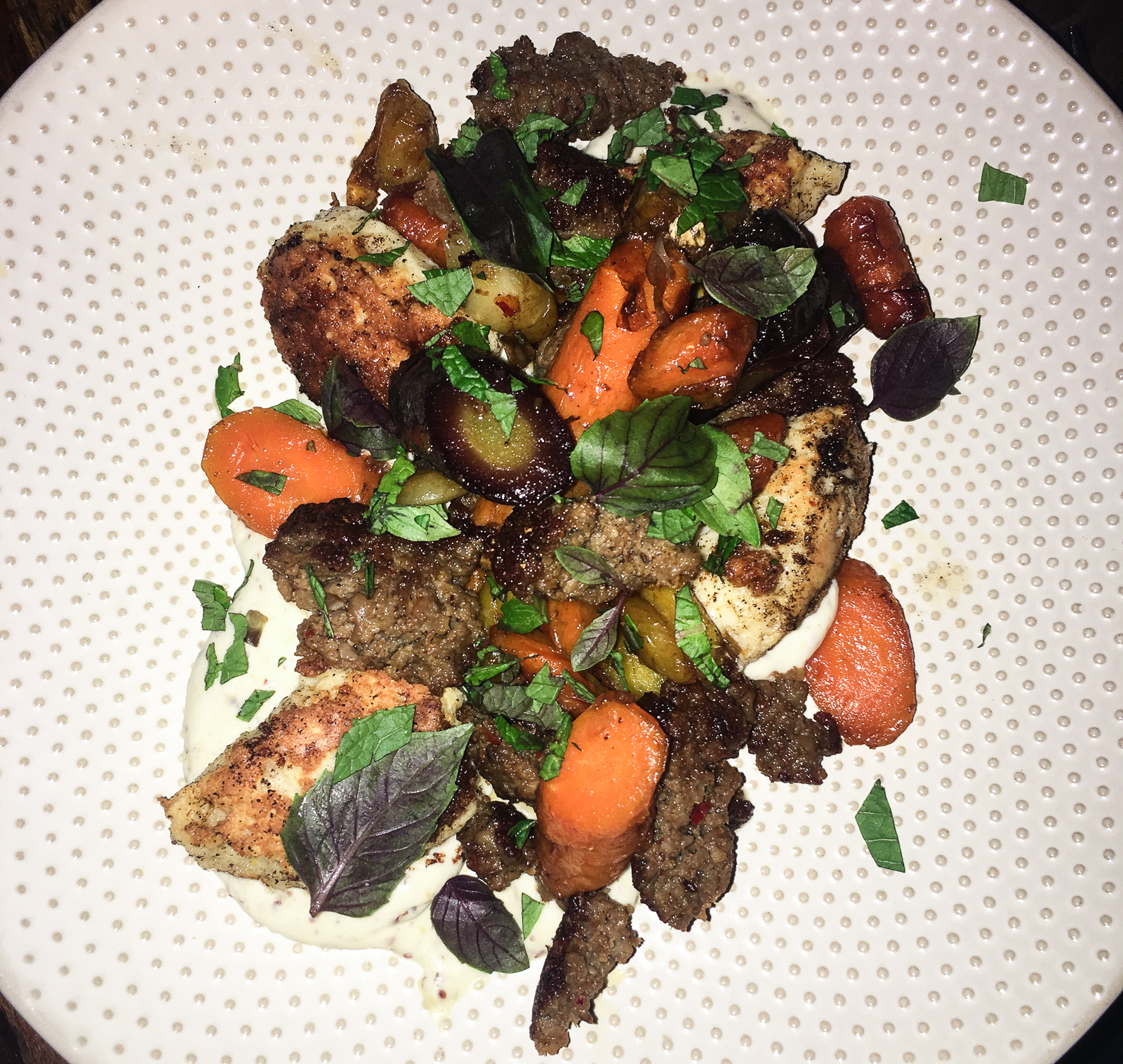 The lamb gnocchi was somehow light and hearty at the same time, and the yogurt was a perfect complement.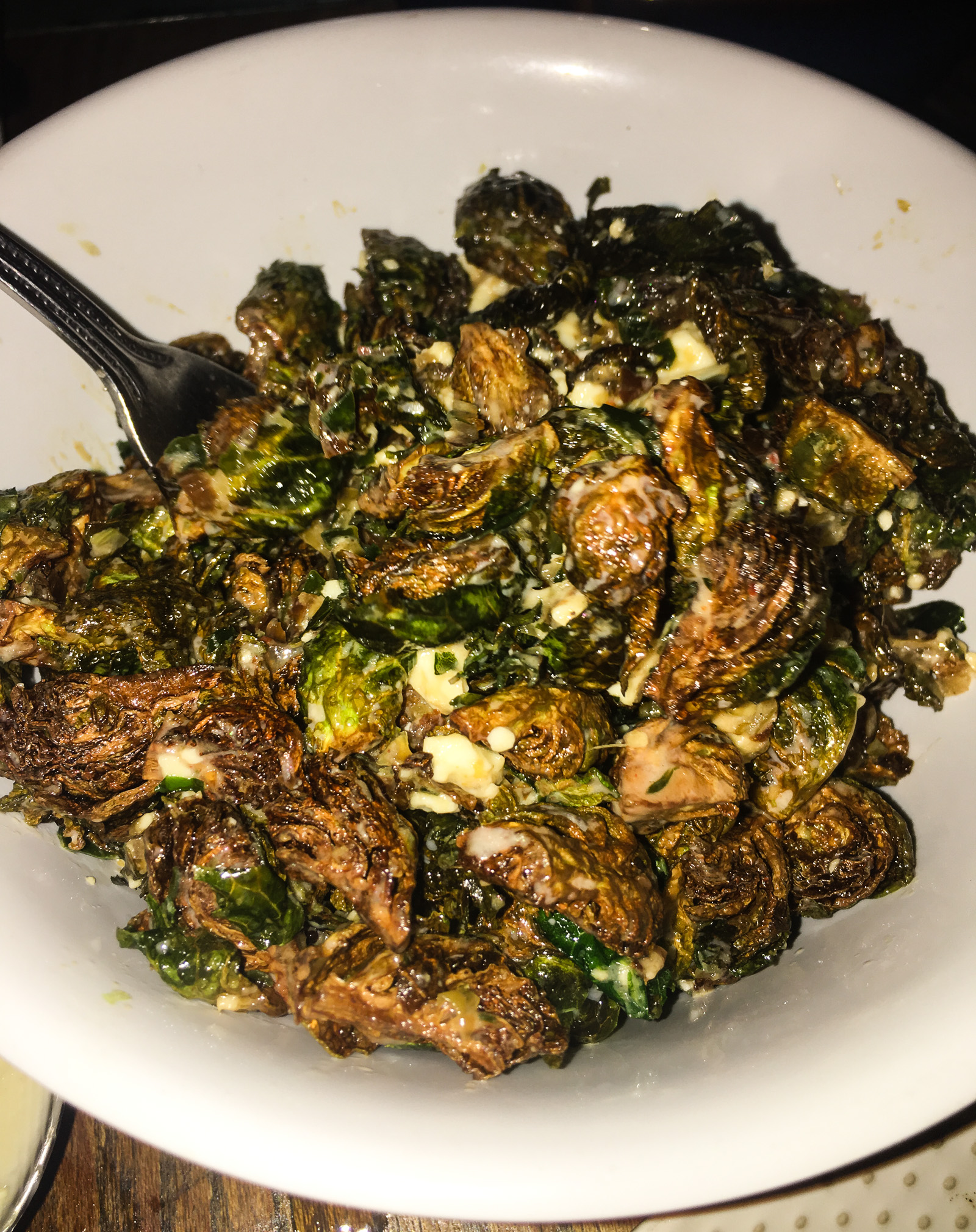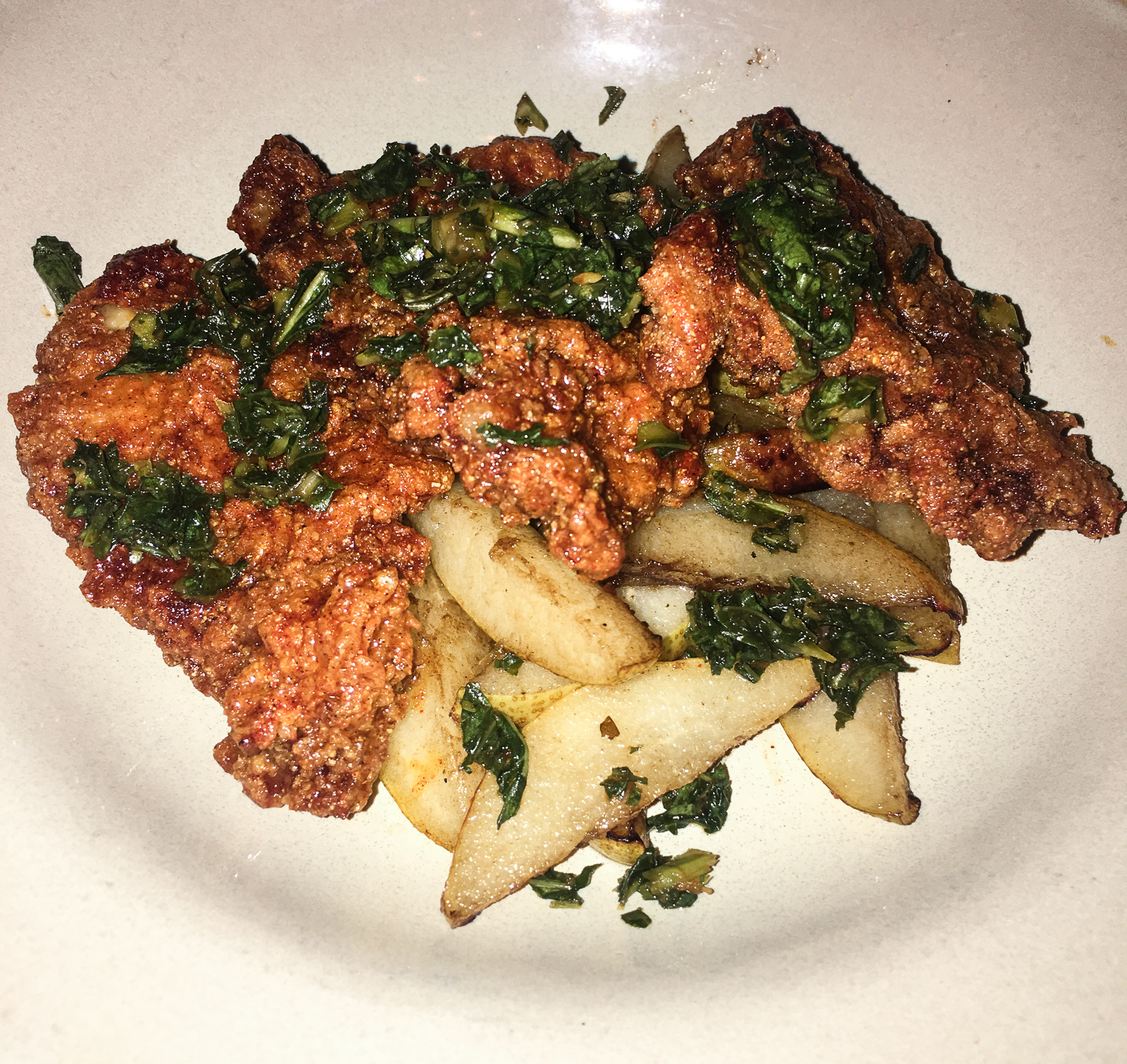 Don't forget an order of the fried brussels sprouts and the fried chicken on top of caramelized pears. Overall I would absolutely come here again, and was very impressed by the creativity.
At this point we were exhausted and headed up to bed for a jam packed day two. The robe and slippers were calling my name….
Day 2:
Wake up from a fried chicken induced slumber and coerce yourself to go to the gym, knowing the meal that's coming. Today we're having a true Southern style brunch at Poogan's Porch, a restaurant inside of a Victorian town home.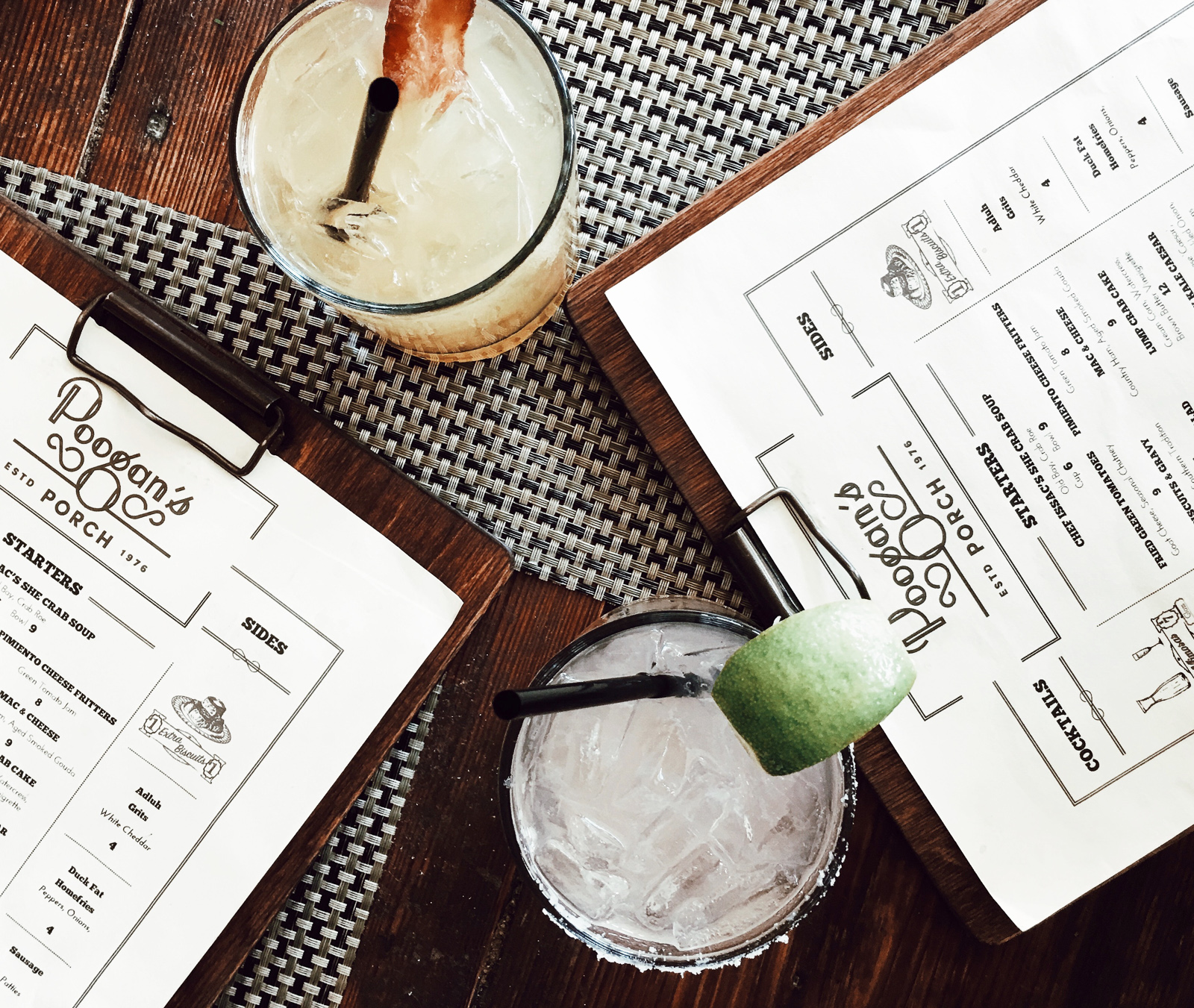 You're going to want to cozy up to one of their brunch cocktails to help wash down the warm biscuits with honey butter, and I would highly recommend the Queen Street Breakfast. It's Bulleit Rye, brown sugar simple, OJ, and candied bacon.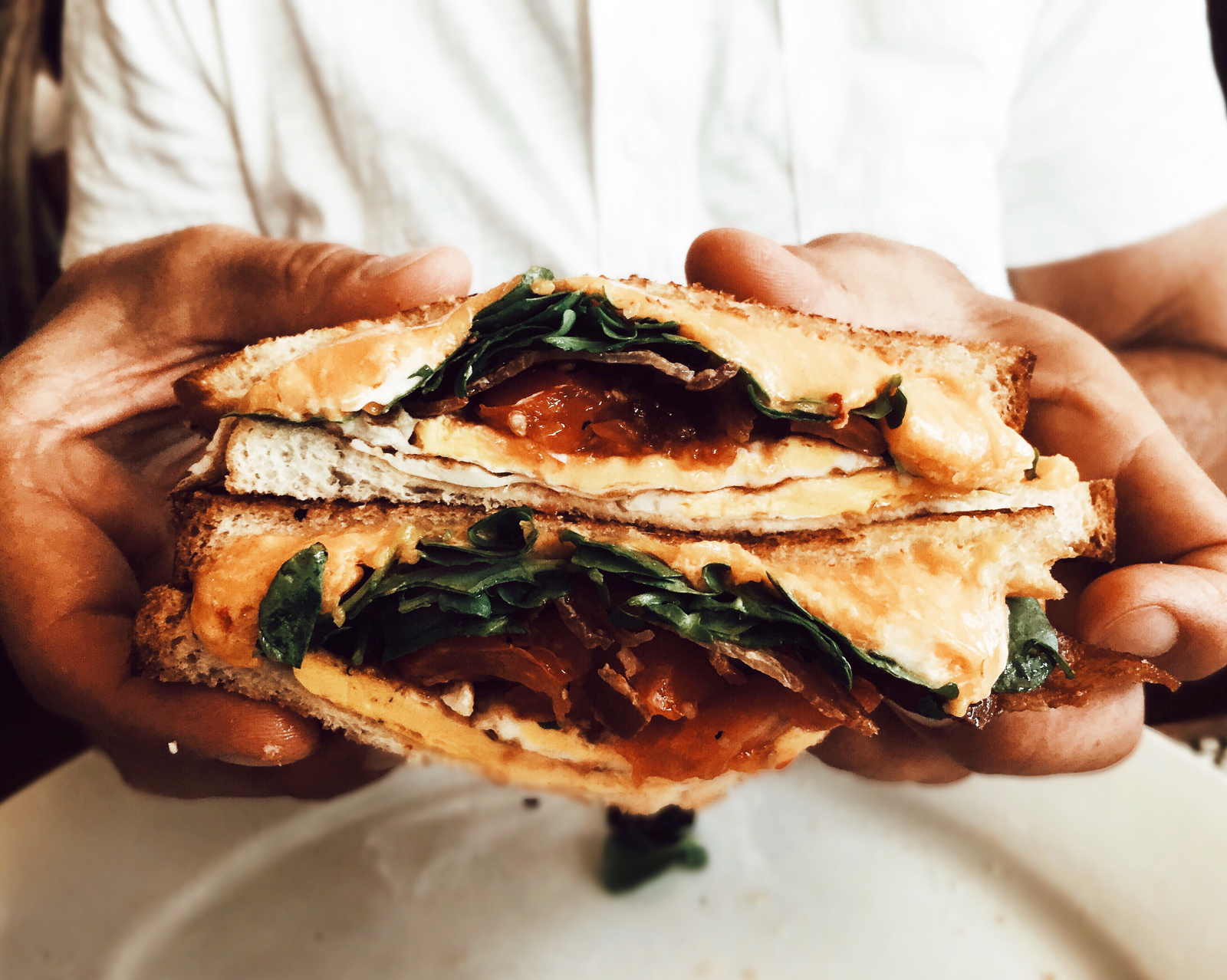 I had the vegetable quiche that was fantastic, but there was nothing at the table quite as photogenic as my Dad's pimento cheese BLT. You're given the choice to add two fried eggs and as Nike would say, just do it.
At this point you probably never want to see food again (until tonight) but my favorite way to get rid of the food coma is to shop.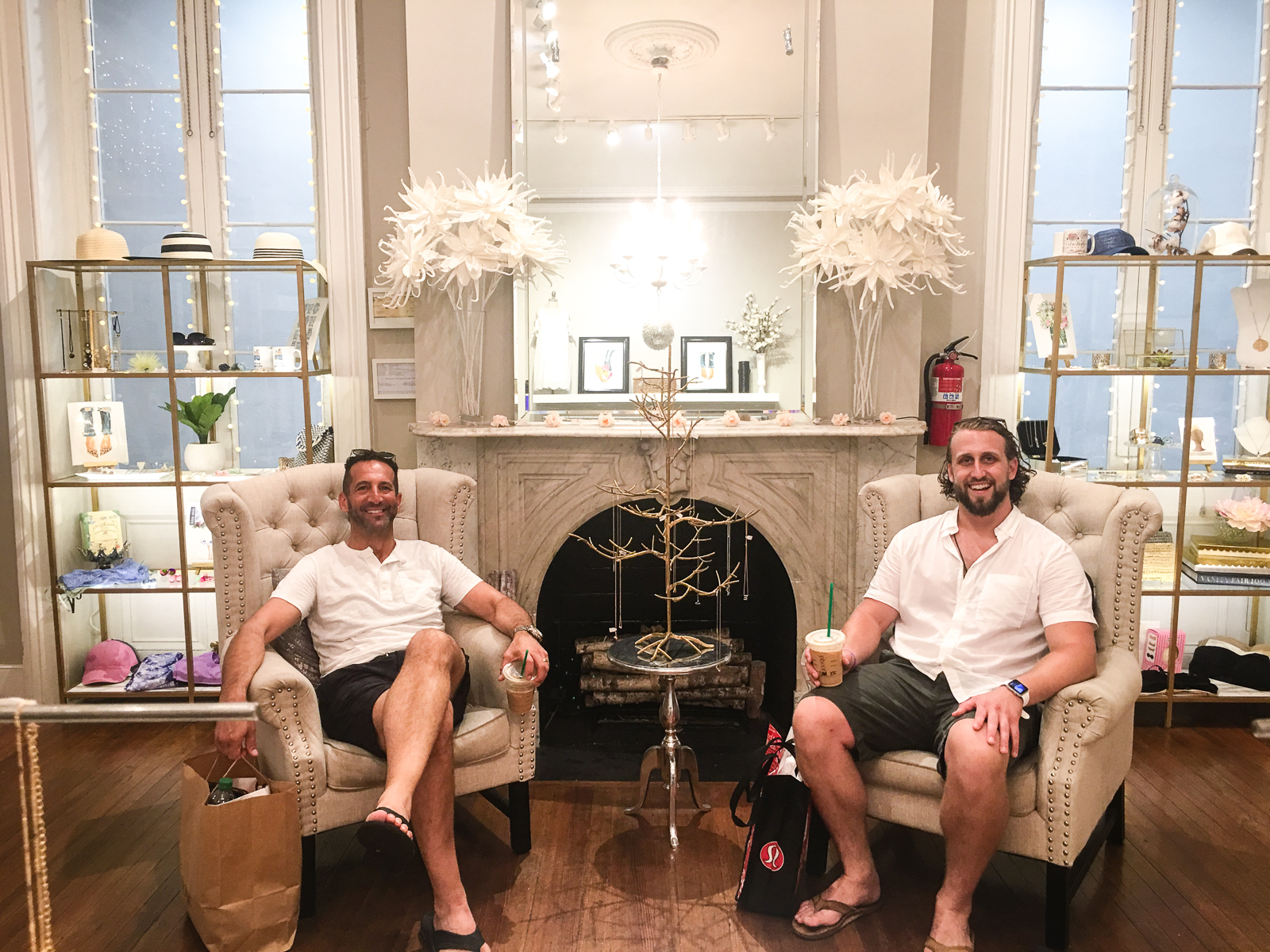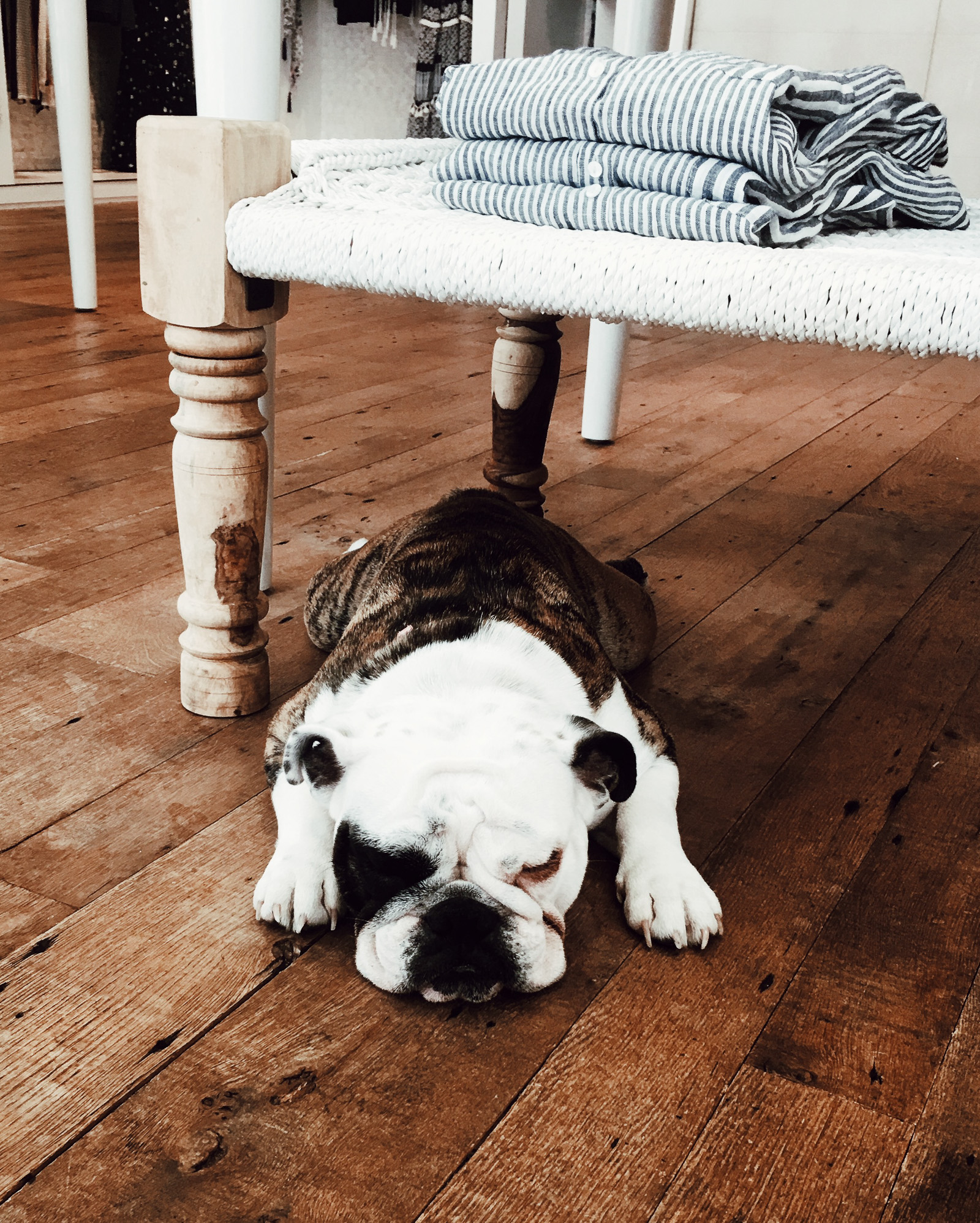 We walked around King Street and found this precious bulldog, Scrambles, and pet her until she fell asleep. Our next stop was to meet with a slightly bigger animal for a Carriage tour through Charleston!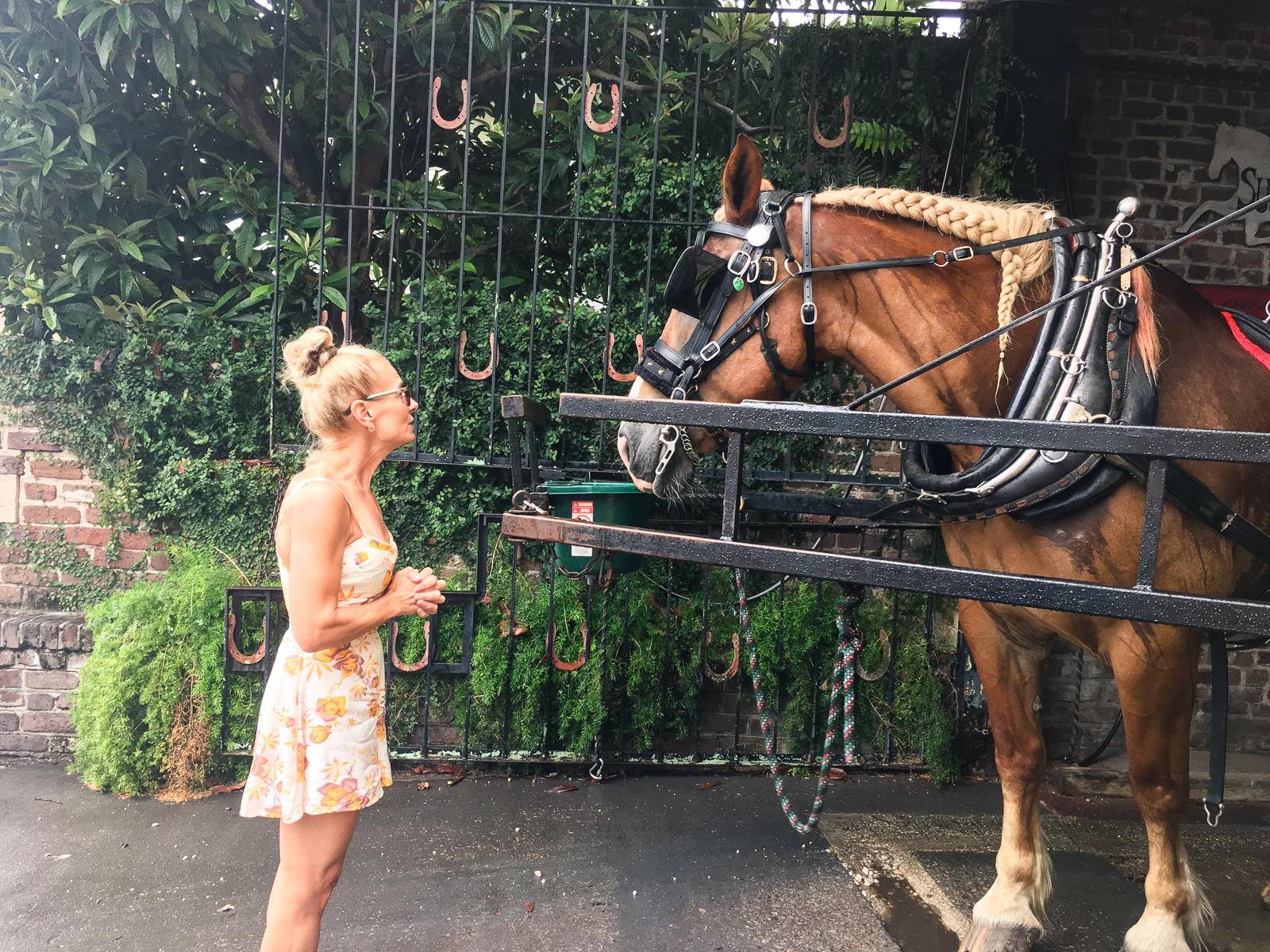 I know there are concerns about the wellness of the animal when doing these tours, but we went with Palmetto Carriage Works who promised the horses receive long breaks with plenty of water and a cool mist at every hour…I would love that during my work day too!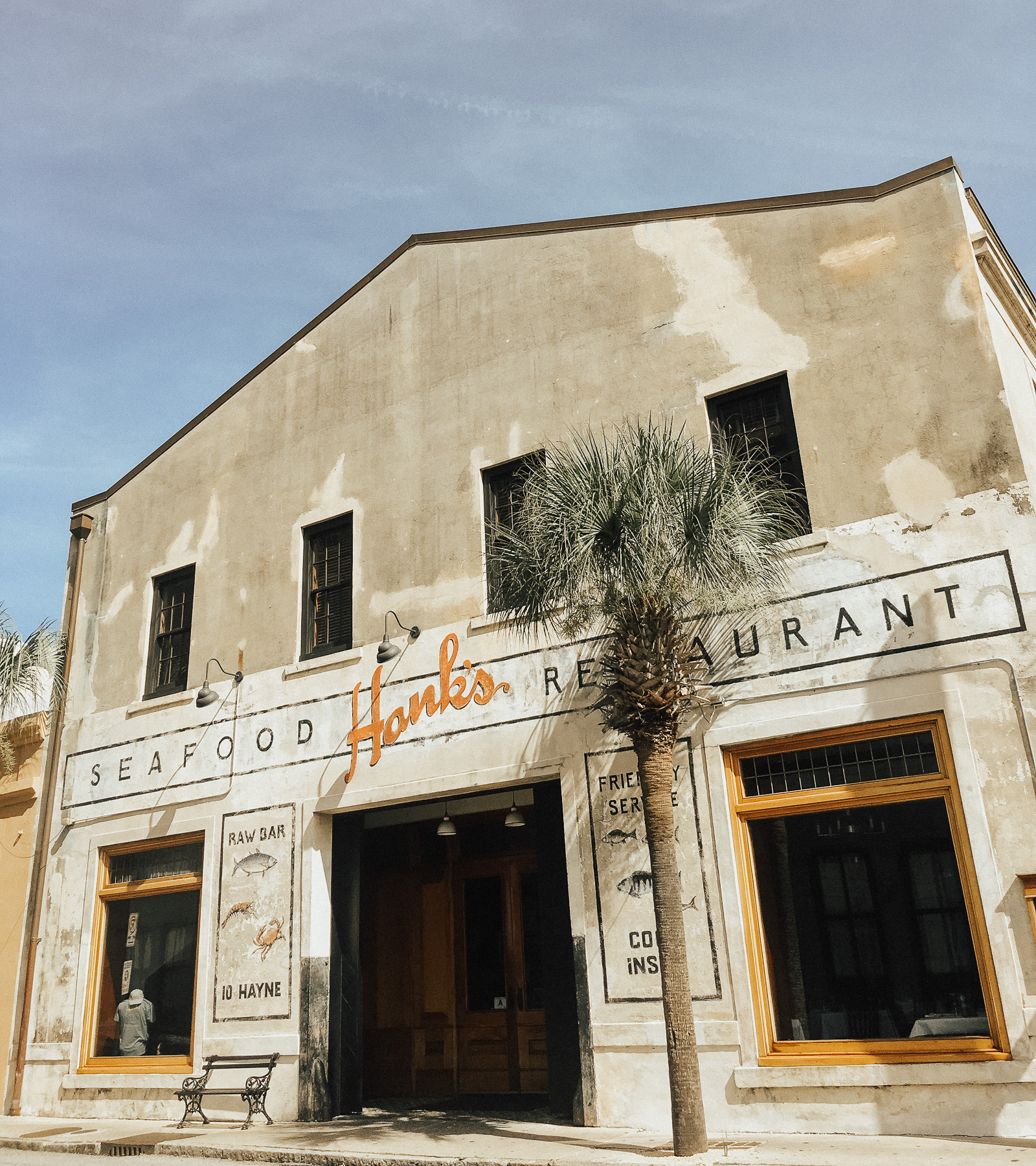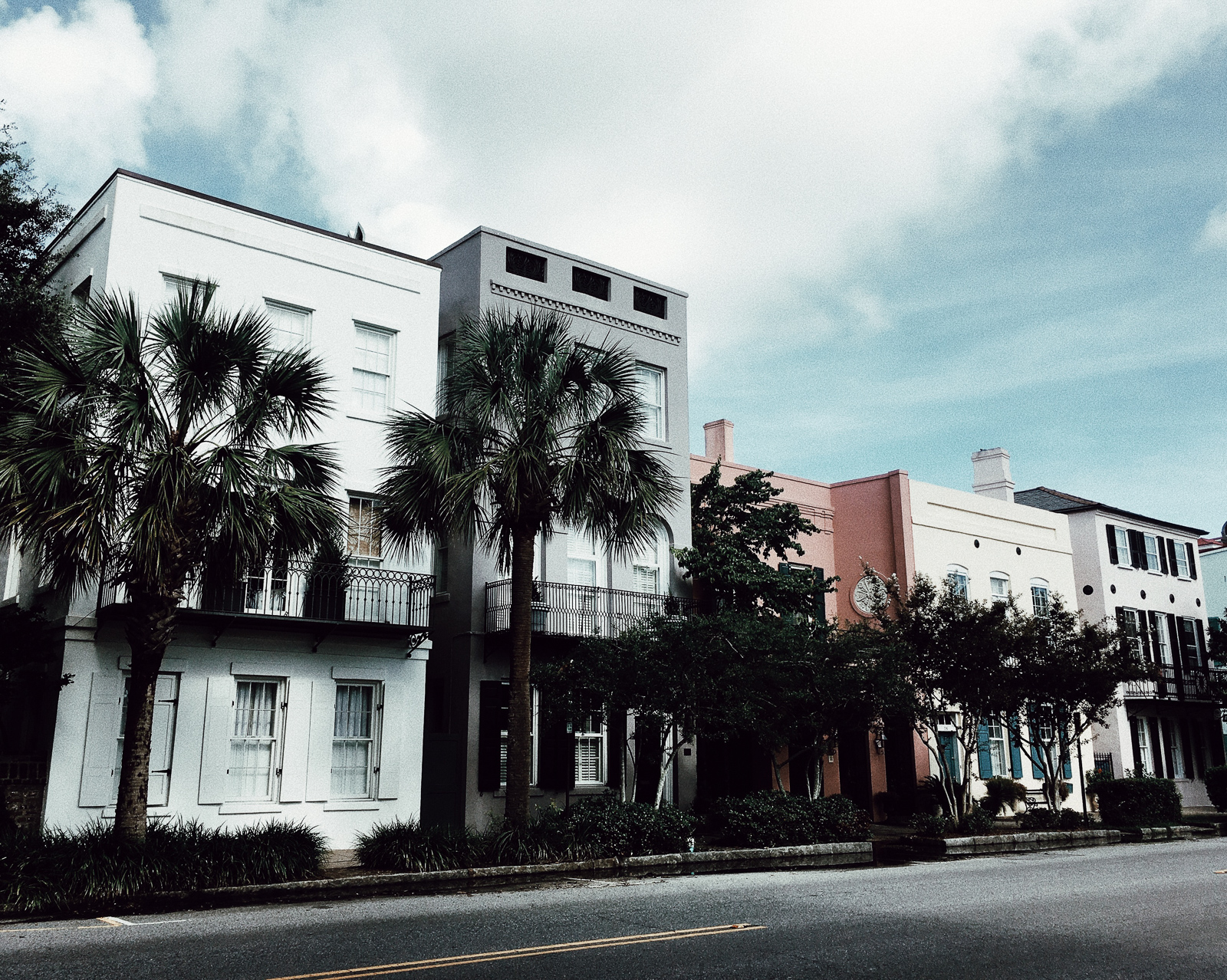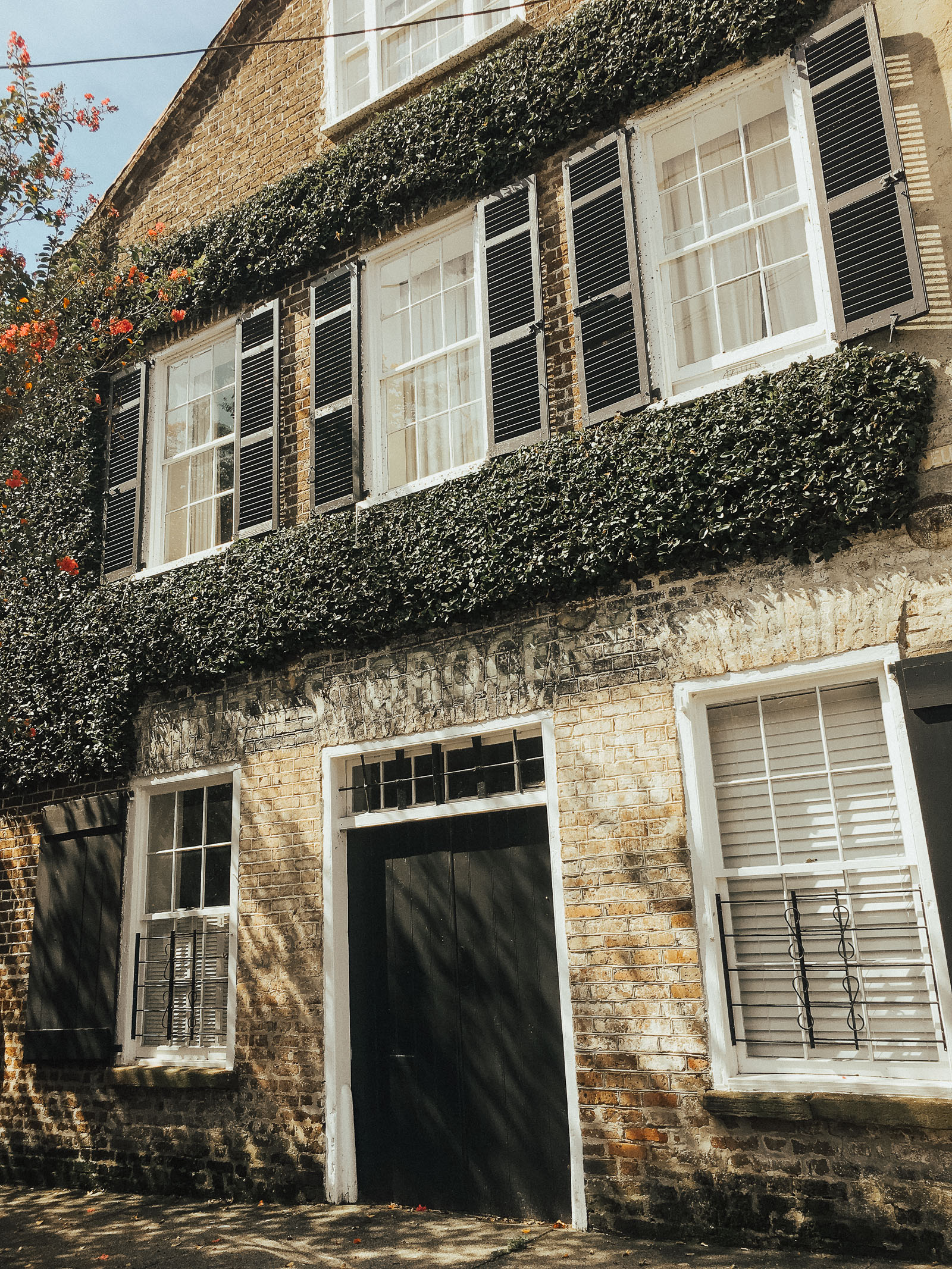 I'm not usually much of a tour person, but I love the ones in Charleston. They explain detailed history of the city and delve into why the architecture is the way it is. I highly recommend doing one while you're in the City, and it's the best way to get rid of that food coma.
Which leads me to our next meal, dinner! I was so excited to take my family to Husk, since it's nearly impossible to get a reservation and is known across the country as being one of the best restaurants. Sadly, we didn't have that same experience.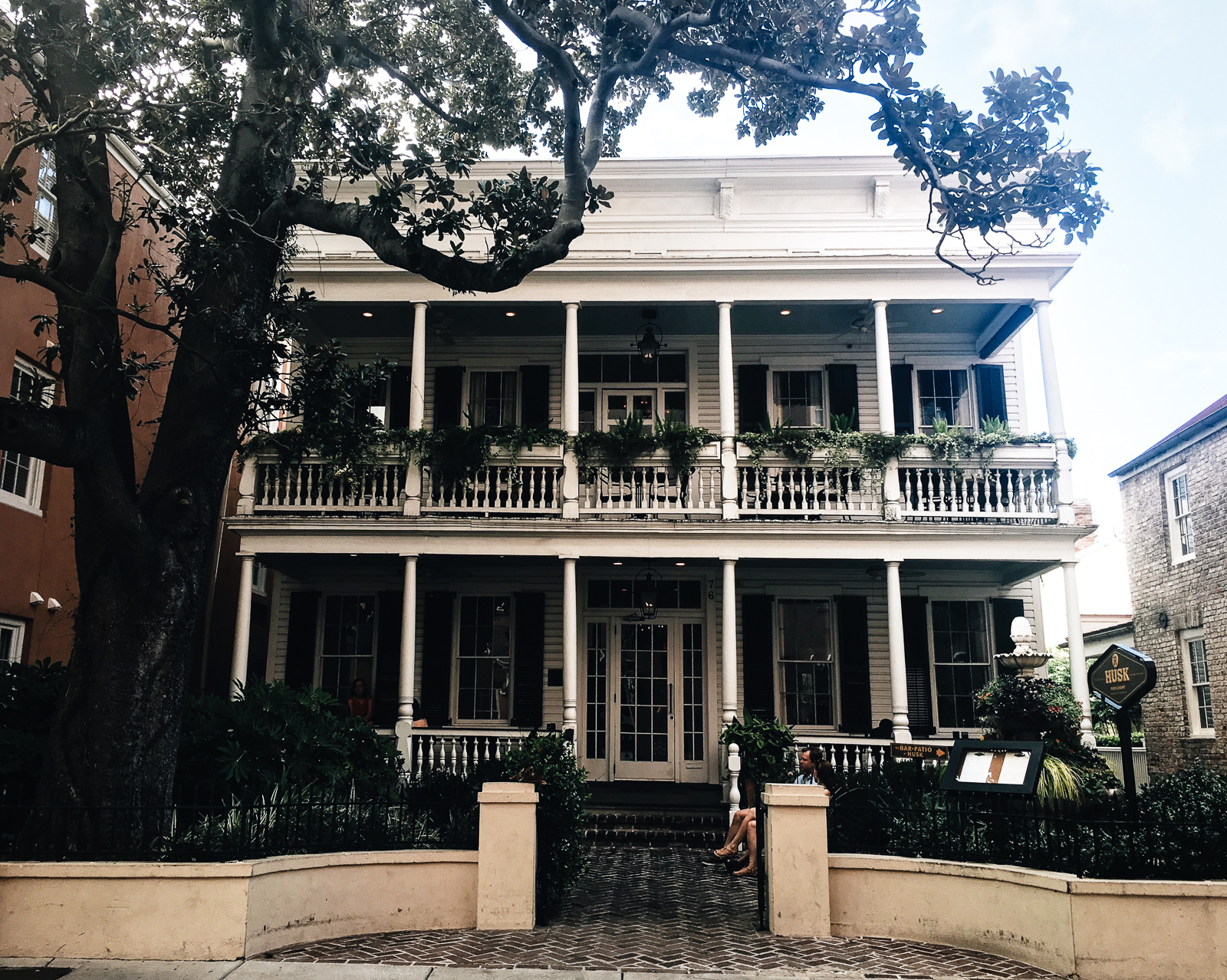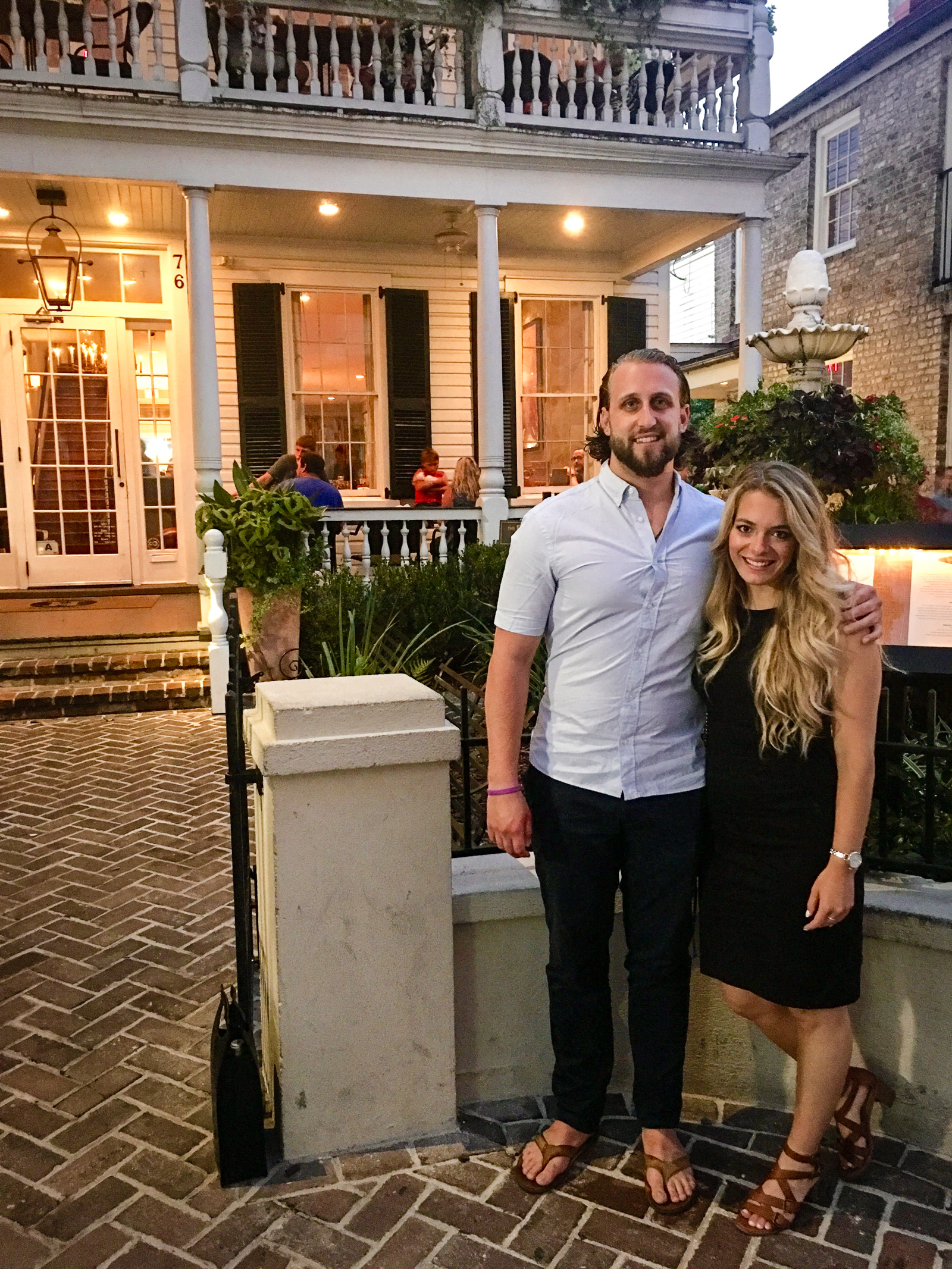 The outside of the restaurant is absolutely beautiful and the barn next door is a great place to have pre dinner drinks.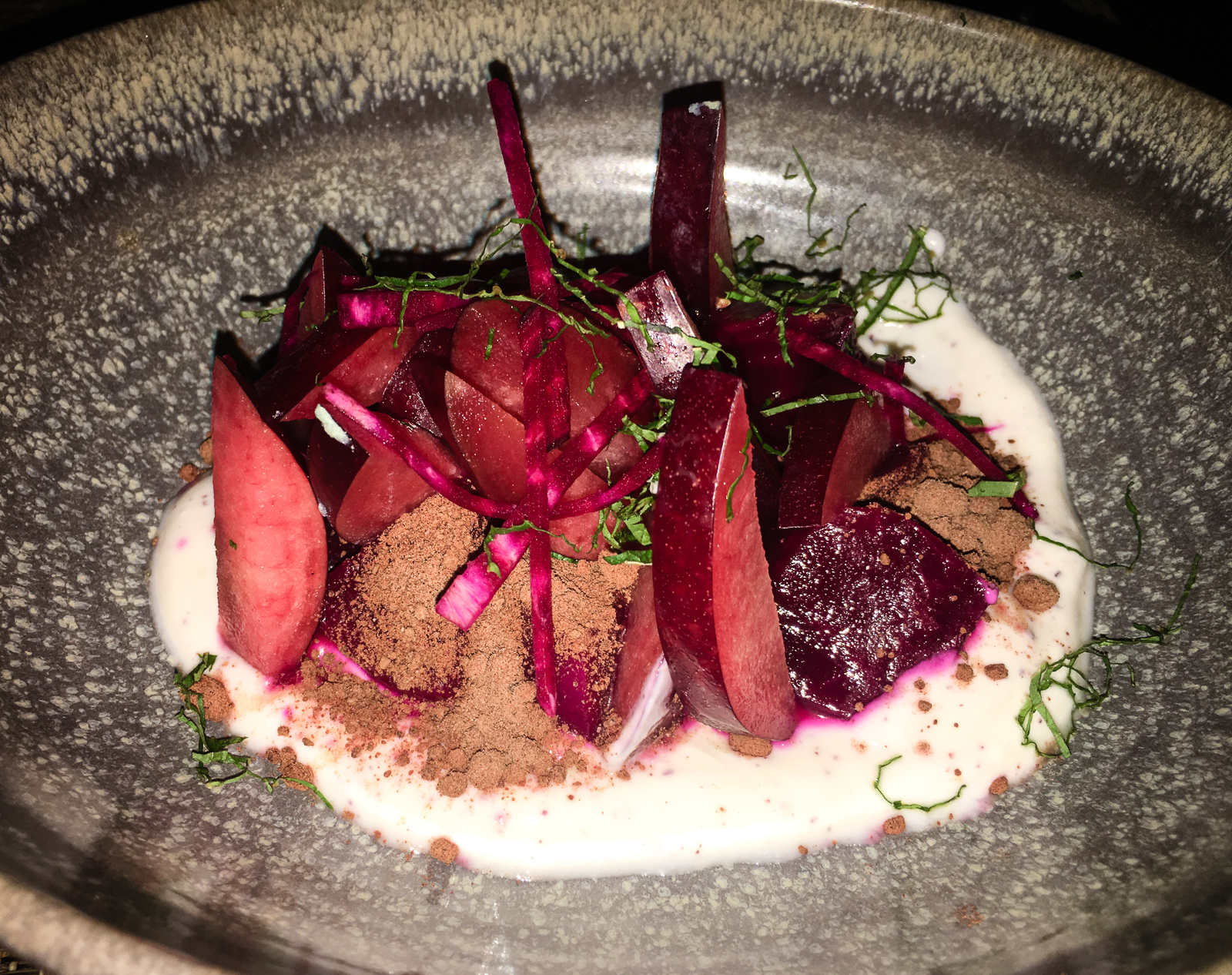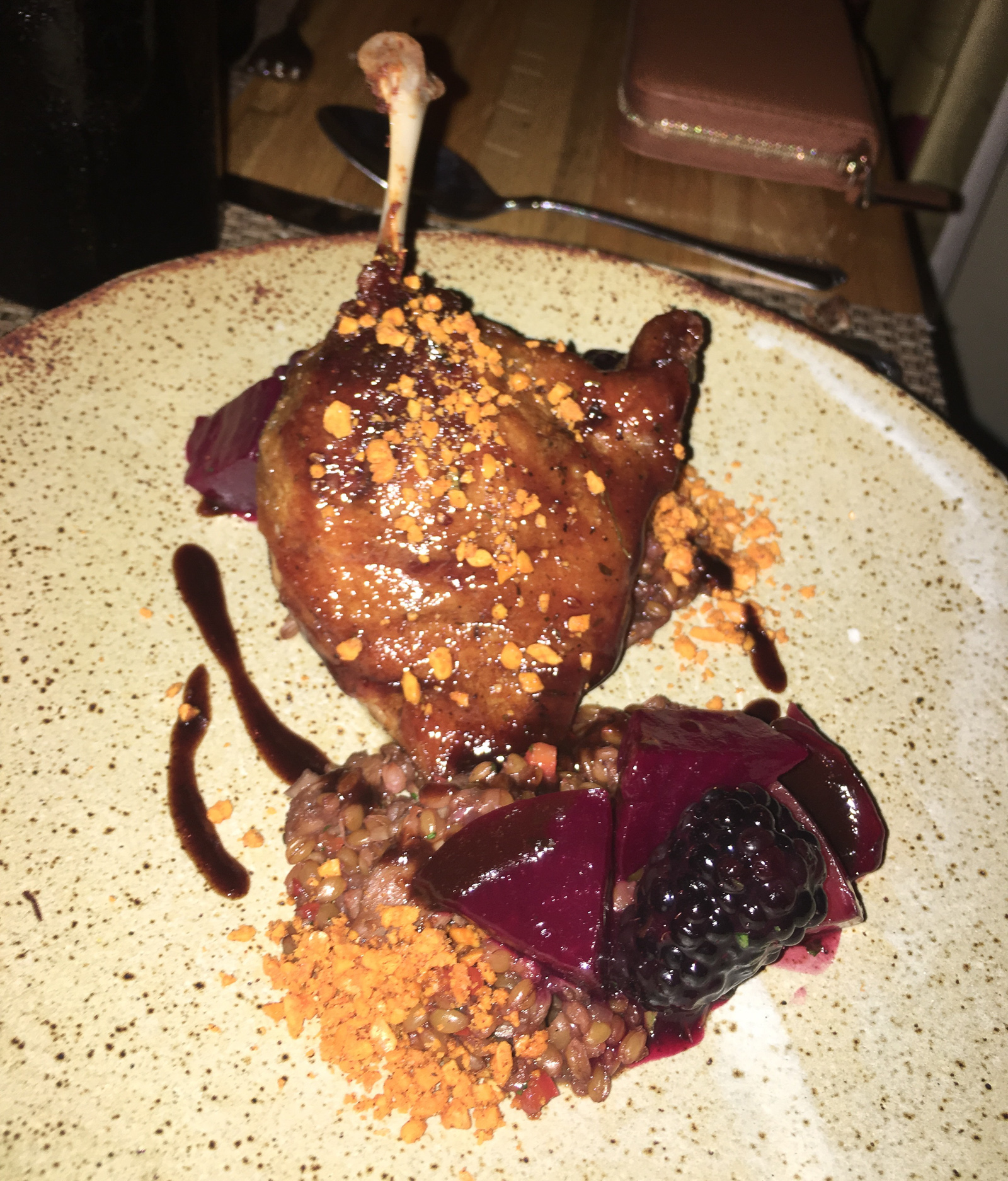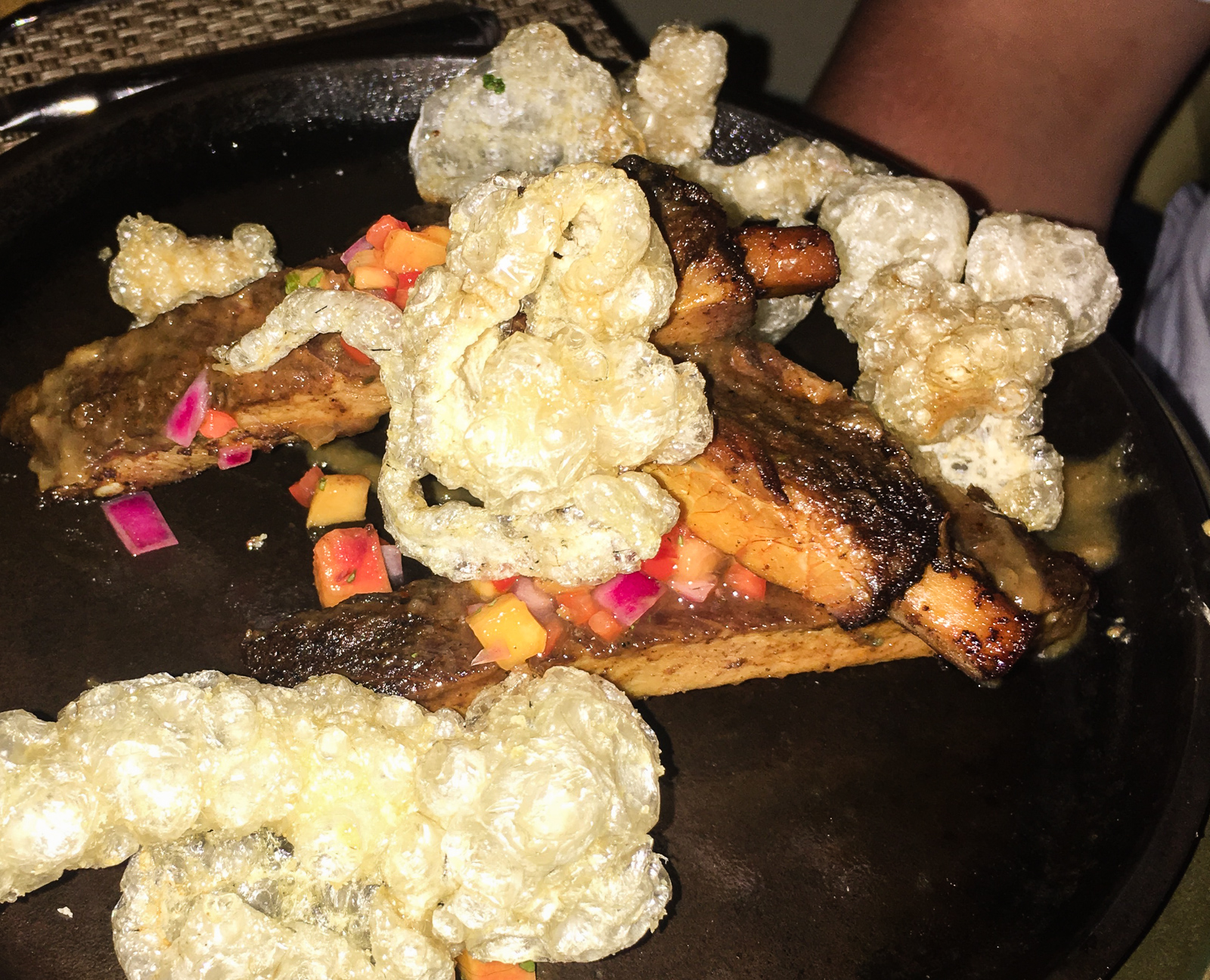 We ordered a lot, but things just didn't come out well. The fried chicken skins were lukewarm, the cornbread was beyond dry, and the pork was bland. For the prices and the hype we were all very disappointed.
If you do end up going, the stand outs that are worth ordering were the beet salad, the duck confit, and the pork ribs.
We boycotted dessert at Husk and decided to have it at Henrietta's in the hotel, which was a great choice and another example of the service. Despite being closed for the night, they still made us warm chocolate chip cookies and a fantastic strawberry rhubarb ice cream pie that more than made up for our average dinner.
Day 3:
Every second Sunday of the month, The Dewberry is starting a tradition of a Bloody Mary bar, which I couldn't endorse more. They have everything from chilled shrimp to bacon to pickled okra, and they let you take as many toppings as you please.
As you can tell from below I really went for it.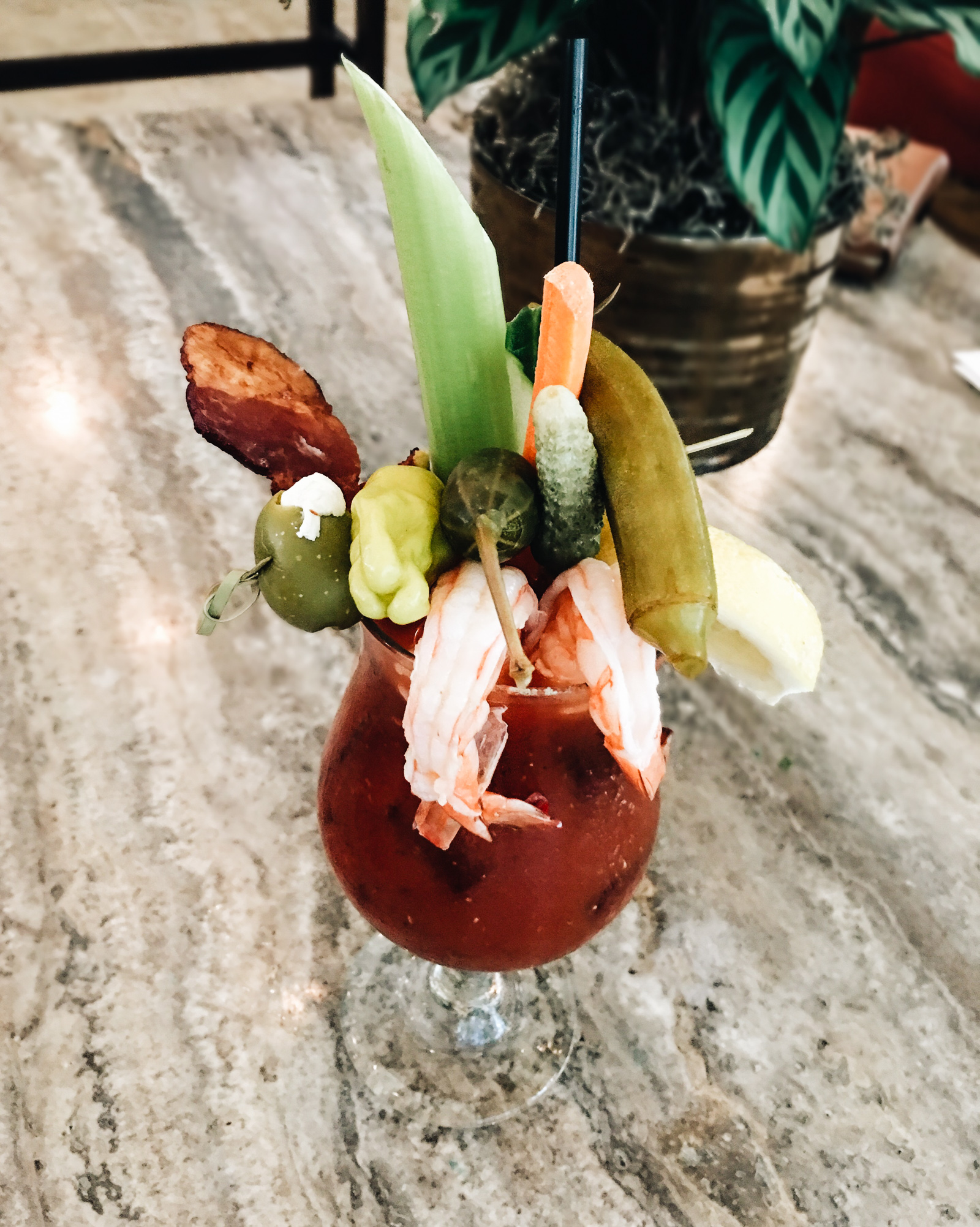 We decided to make Sunday a beach day and take an uber to Folly beach, which is a short 20 minute drive from downtown. I Yelp-ed brunch spots on the way down and found The Lost Dog Cafe.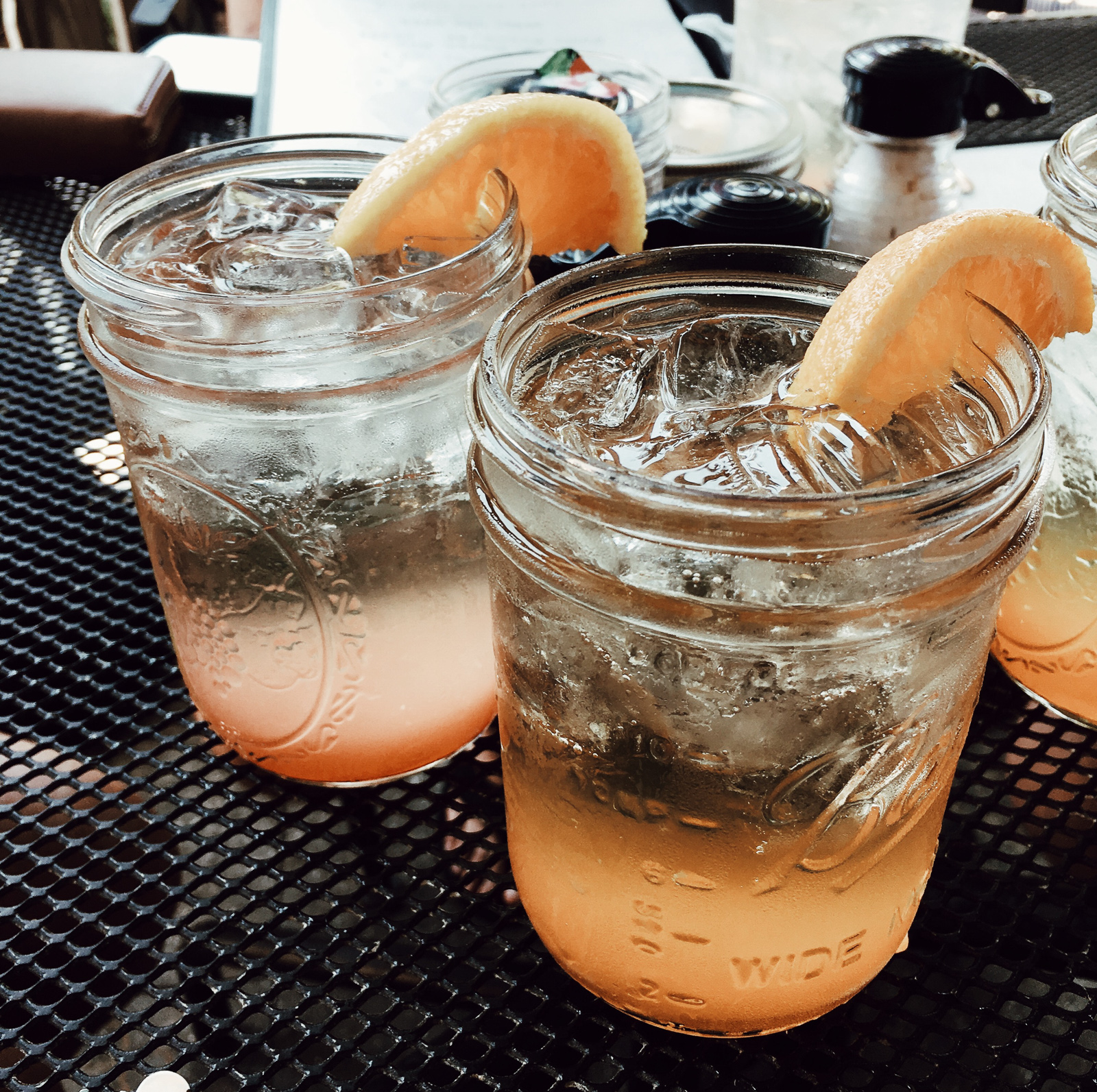 Their $5 mimosas were a hit amongst everyone, and I loved the blackened salmon wrap I had.
The beach was insanely hot; you couldn't walk on the sand for more than a minute or two, but it also made the water so nice and warm. We relaxed for a few hours and then headed back to get ready for dinner.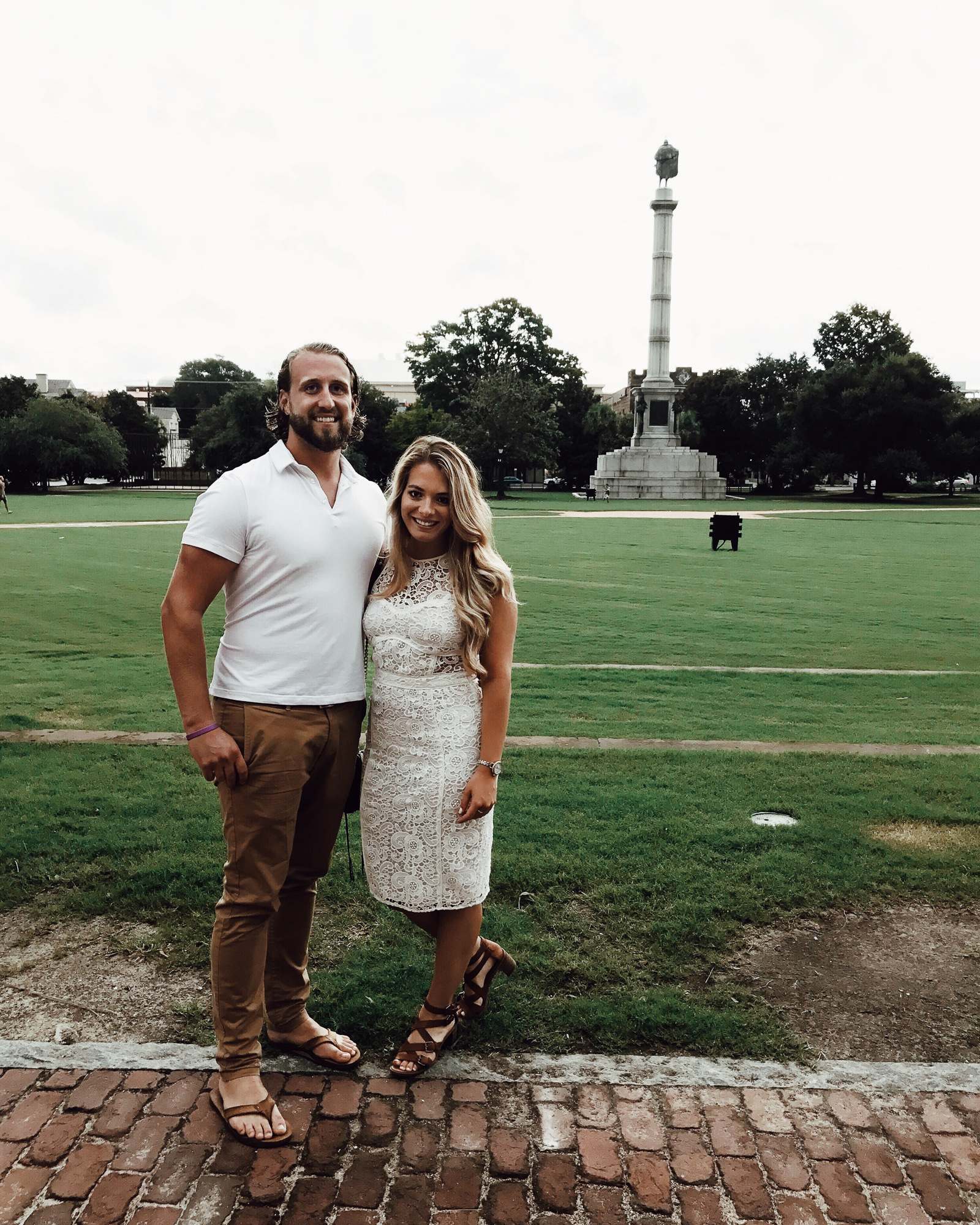 I wish you had seen the before… we cleaned up pretty well!
Sunday's dinner was at Hall's Chophouse, a classic steakhouse complete with live piano music, insanely good truffle fries, and massive steaks. Needless to say Zack was in heaven.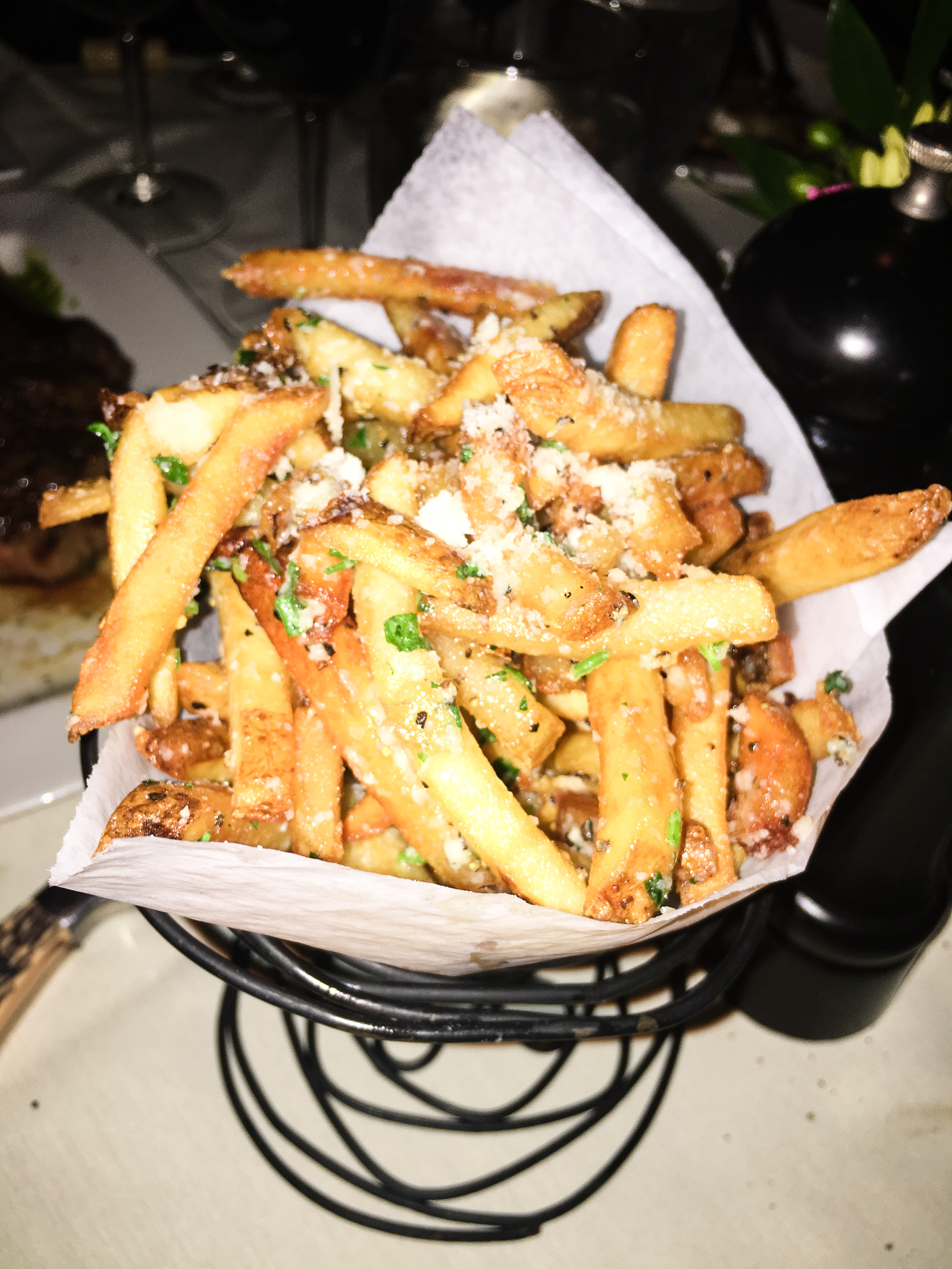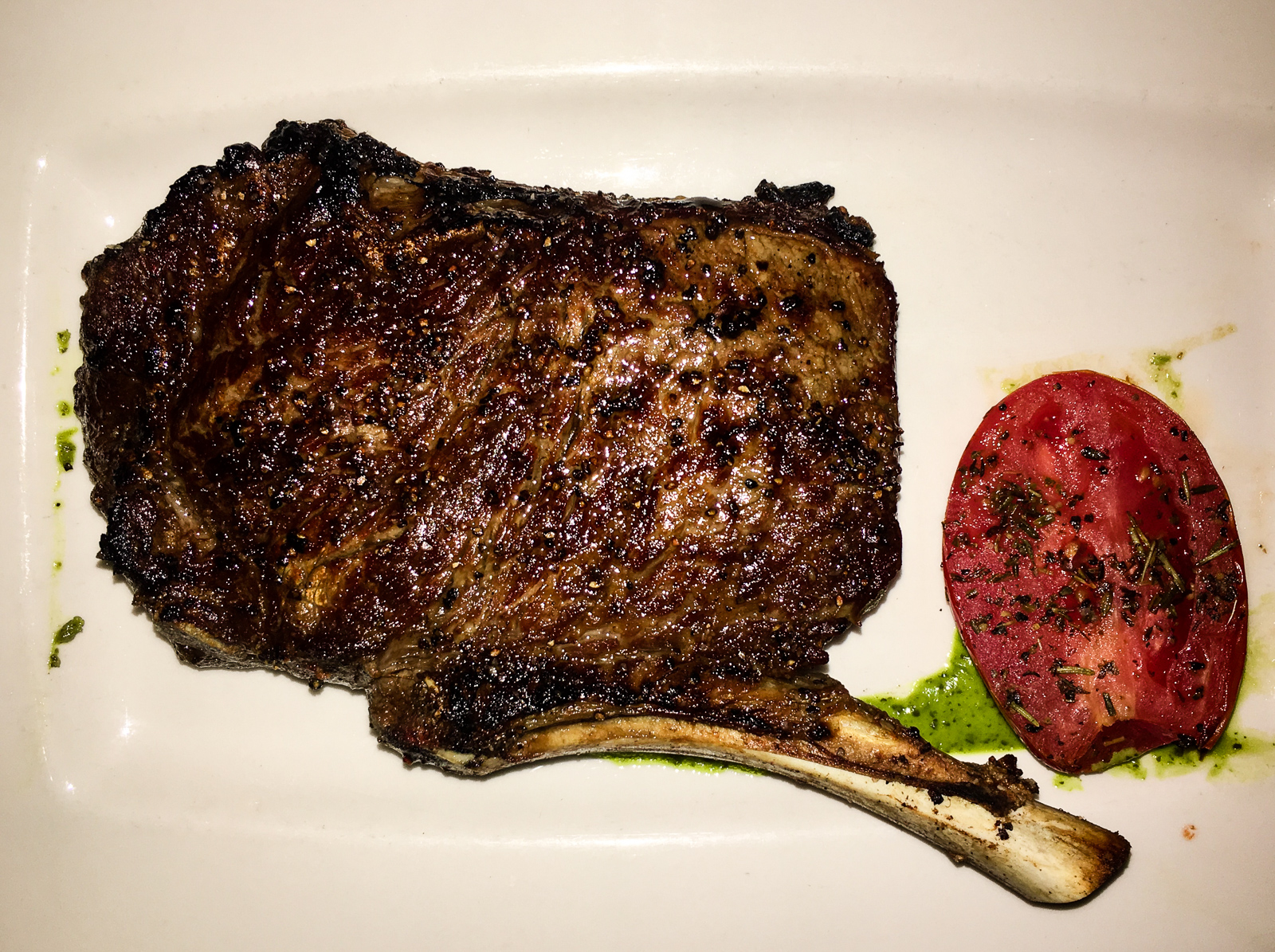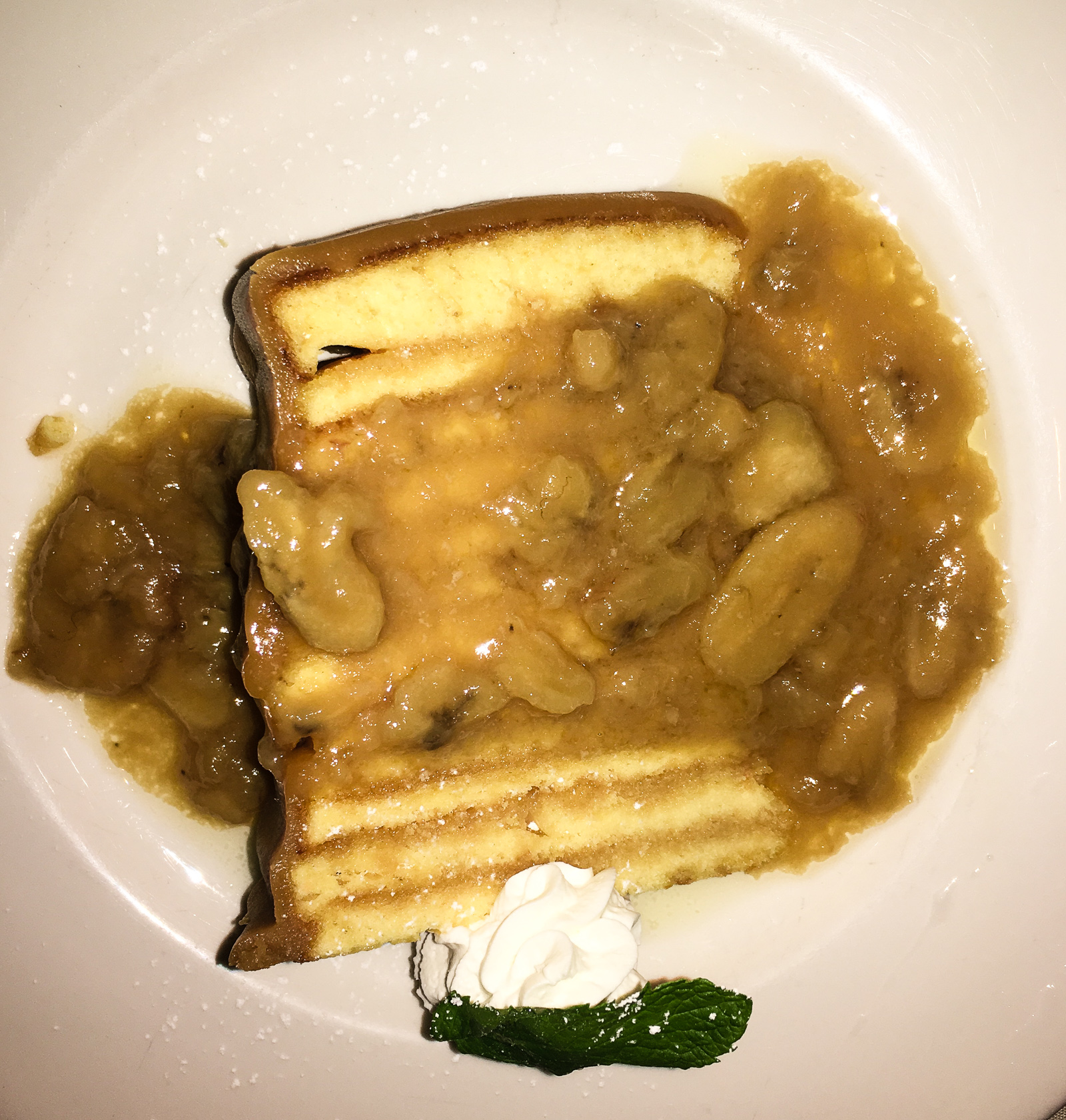 While the truffle fries and steak were exceptional, you can't leave without a slice of the caramel bananas foster cake. The beyond moist cake is smothered in a layer of bananas foster, resulting in one of the best desserts I've had.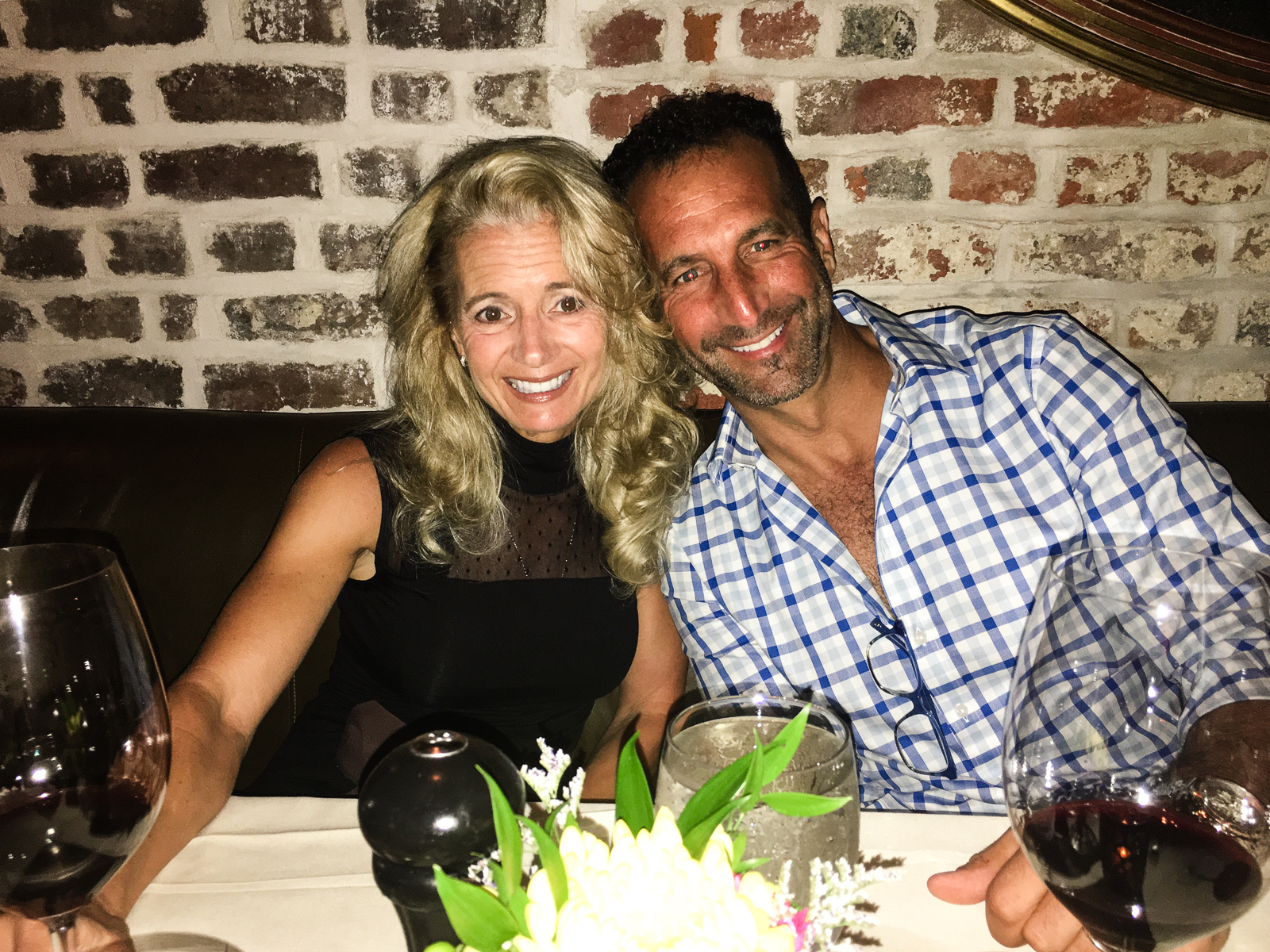 The only thing sweeter than the cake is this picture of my parents, so cute!
After dinner we rolled ourselves to the old city jail to take a tour of one of the most haunted places in Charleston.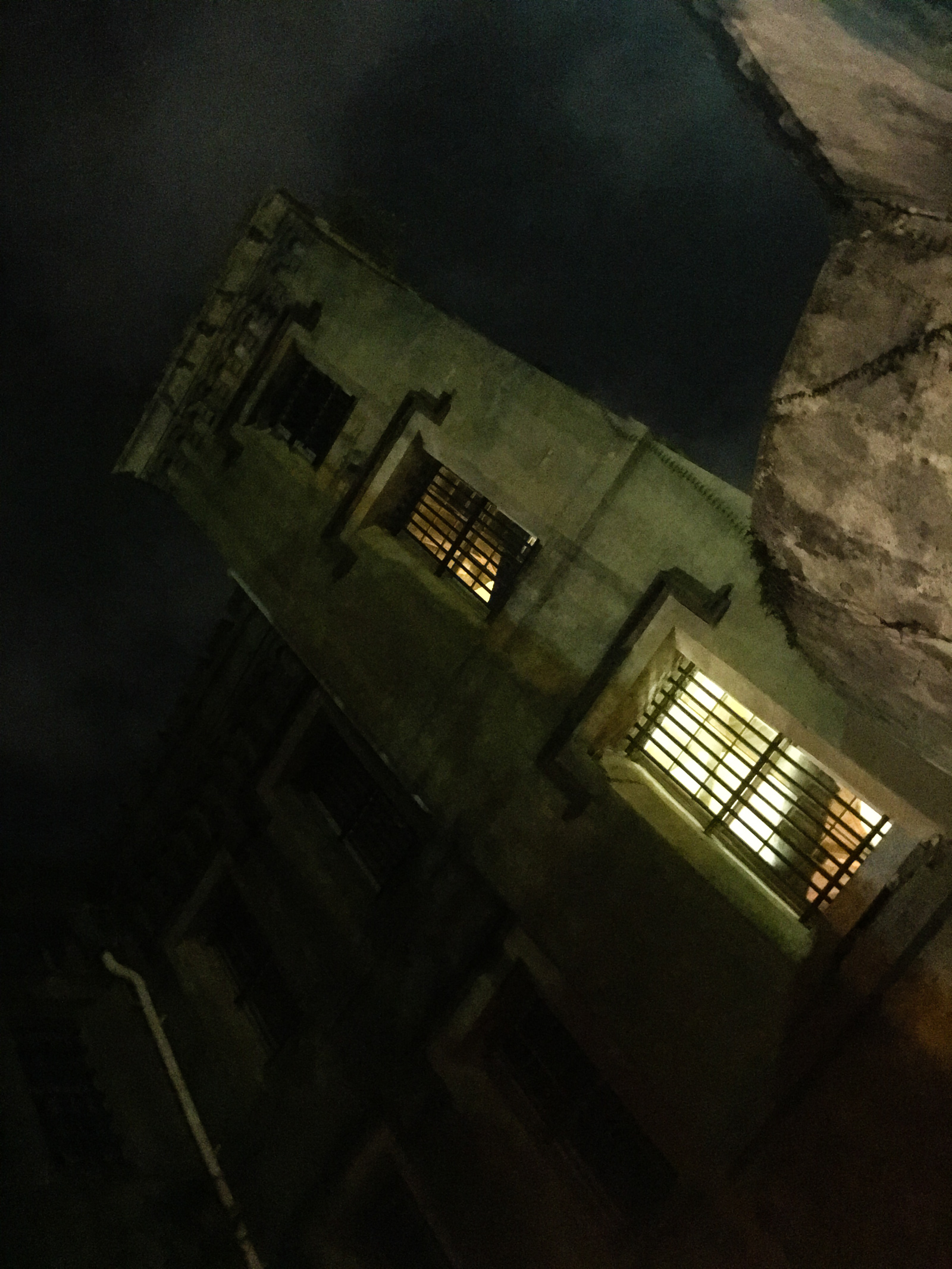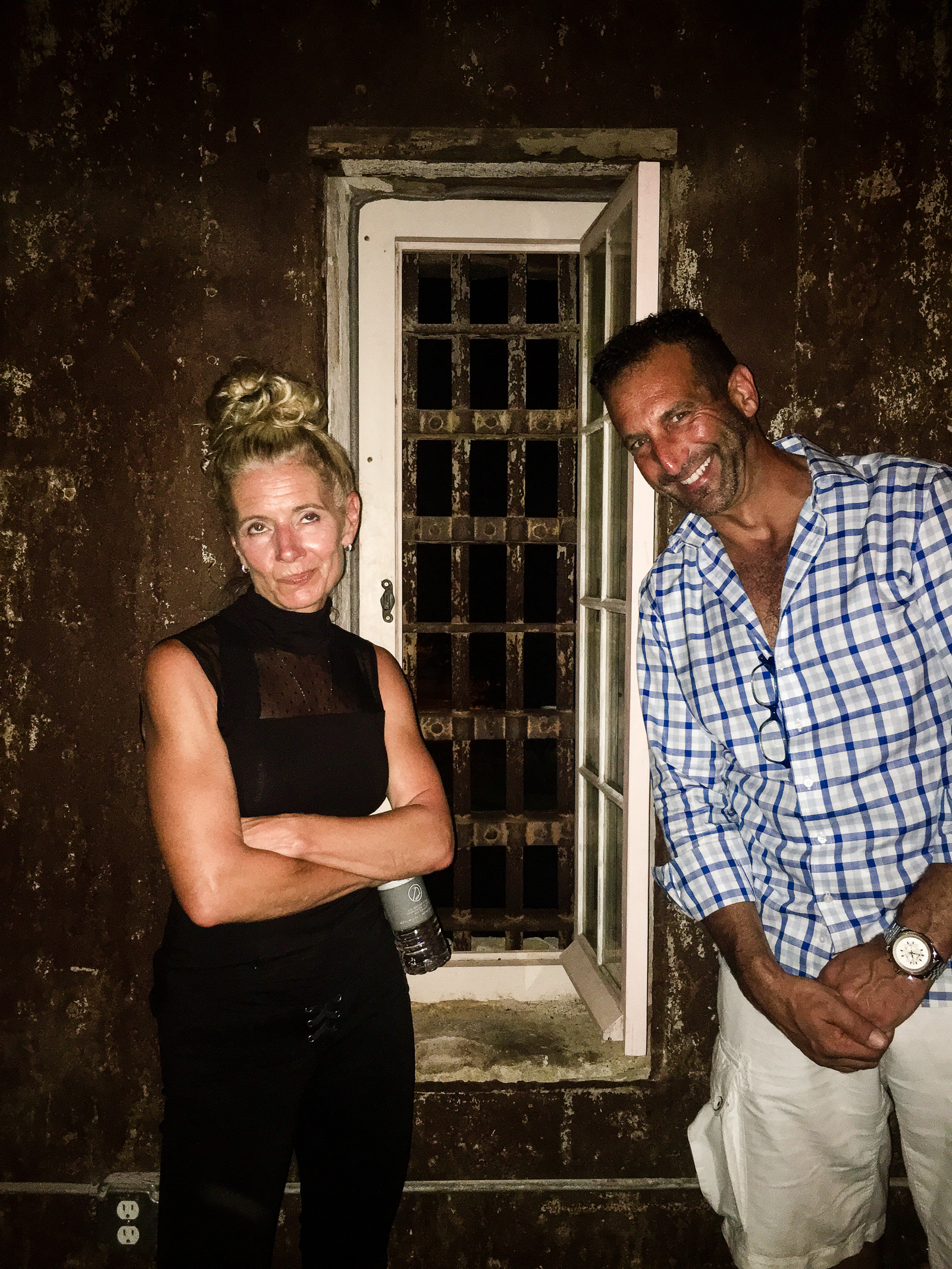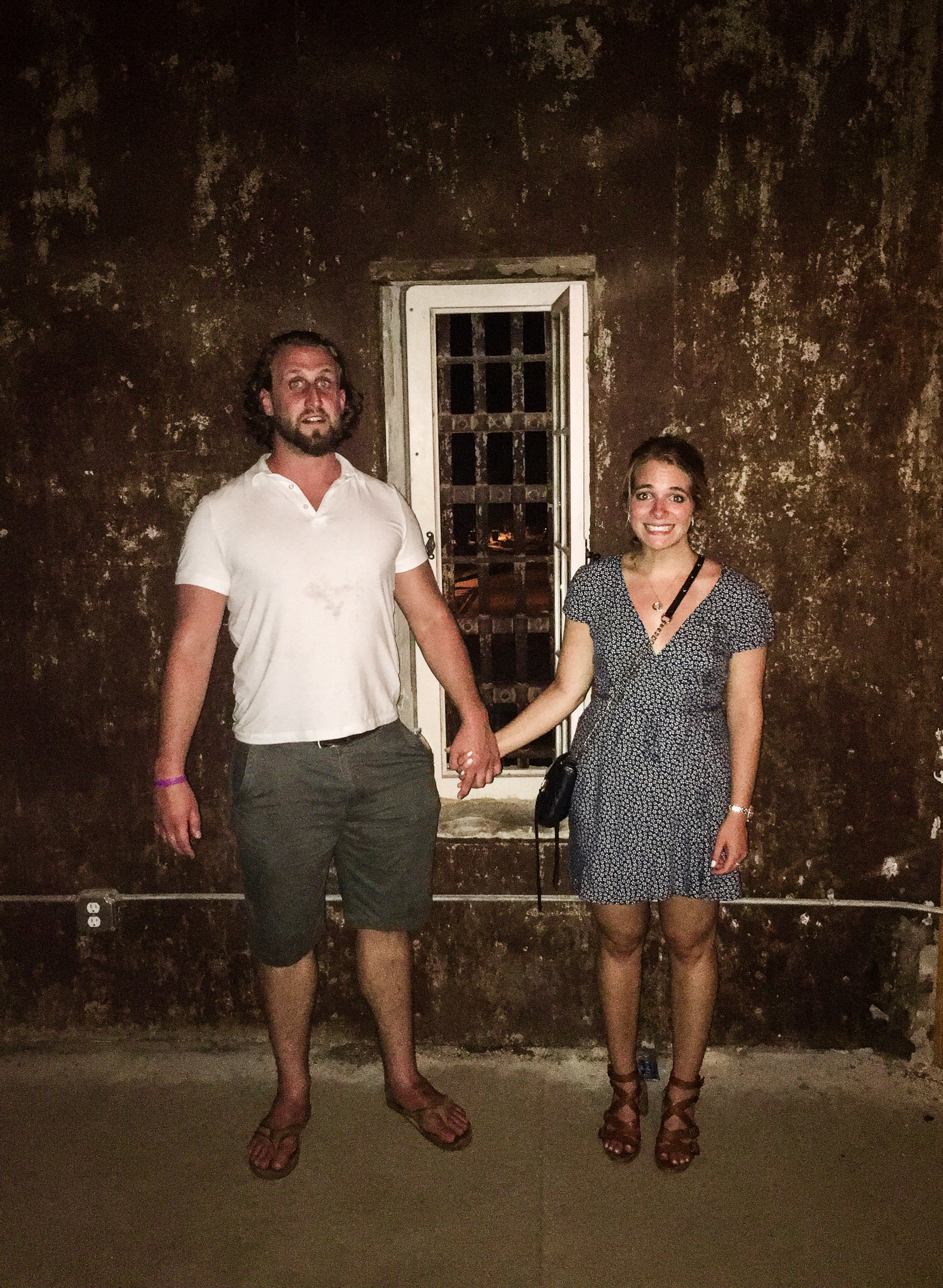 Zack and I were clearly way more scared than my parents! The tour was good, but not quite as erie as I was hoping for.
We headed back to the hotel for drinks at the bar, and I love how every little detail is perfect. They go as far to stamp a D for Dewberry into the ice blocks that go into each cocktail.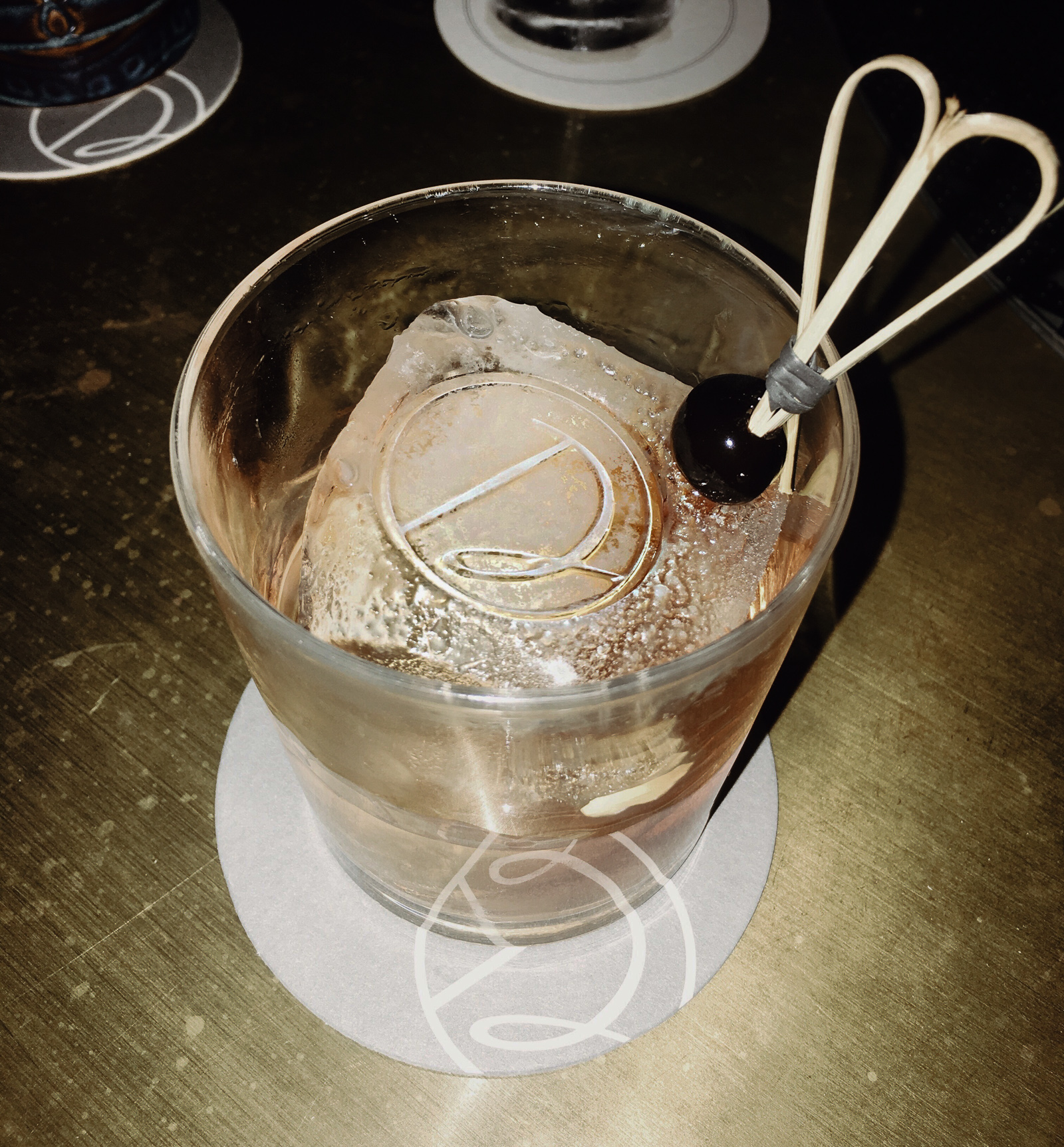 Day 4:
The final day we had refreshing acai bowl from Beech, walked around the city, and went back to 167 Raw. I told you we're obsessed!
We talked about opening a place like that as a family some day, so I hope to look back on this blog post (oyster in hand) and have made it a reality!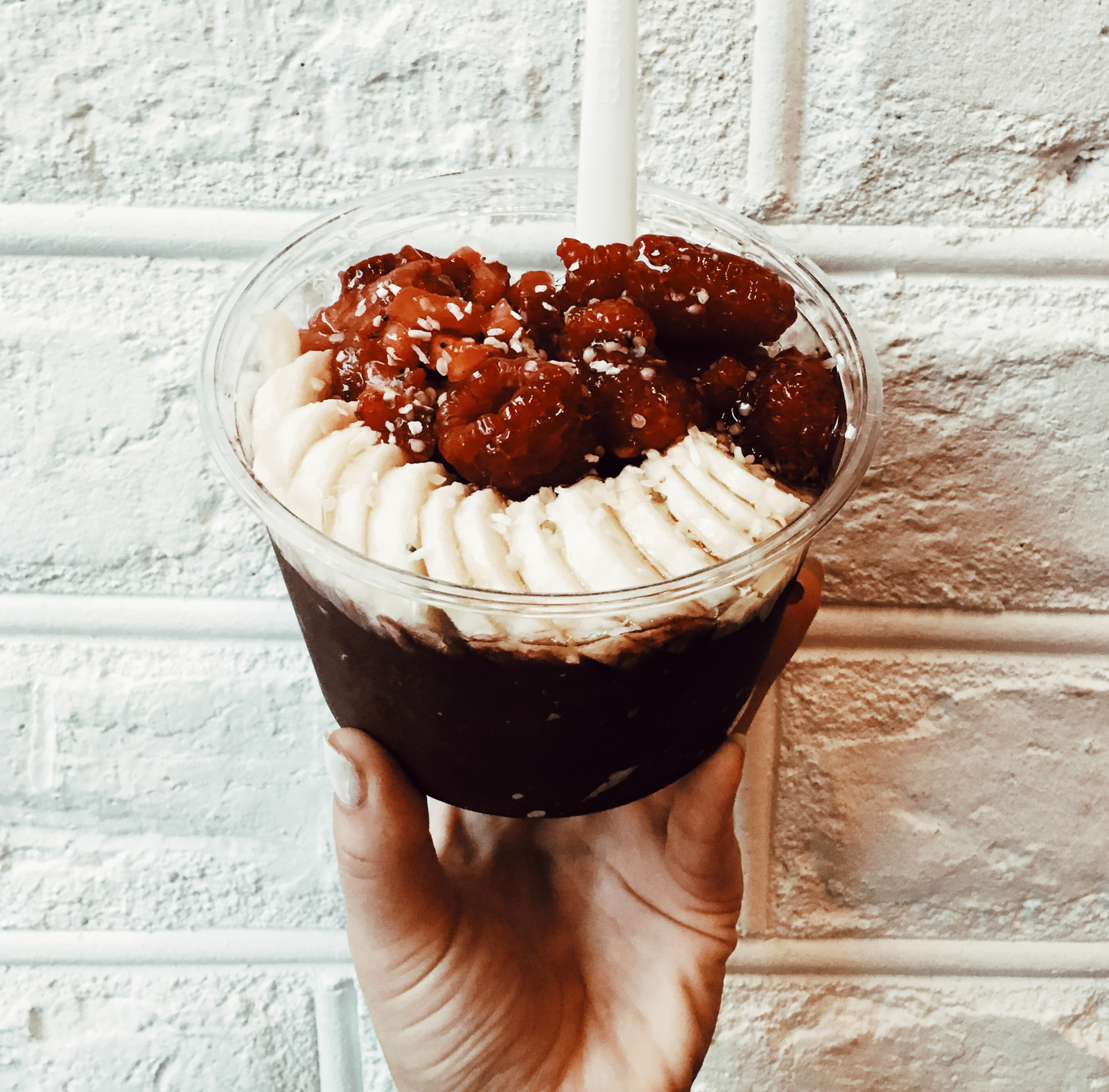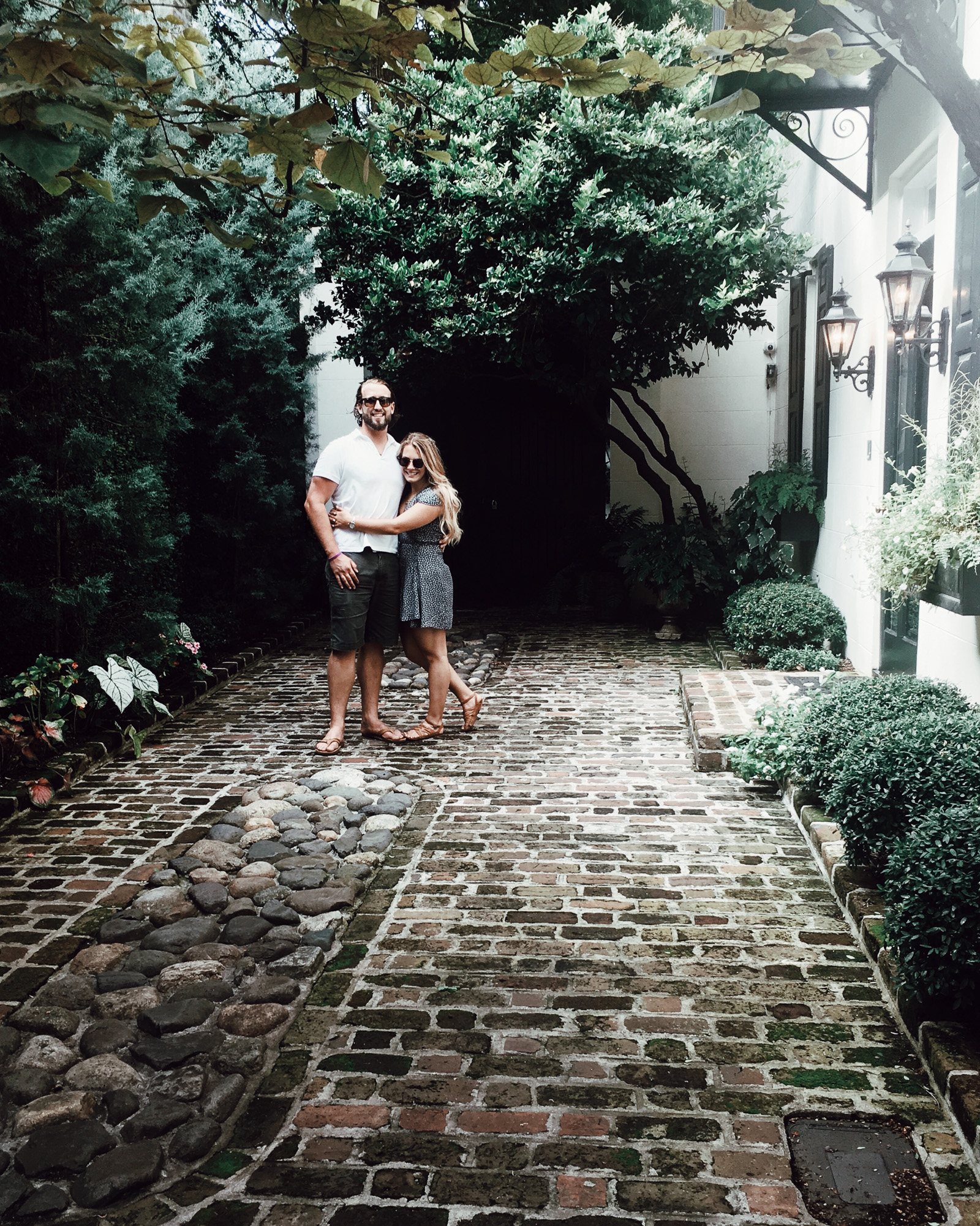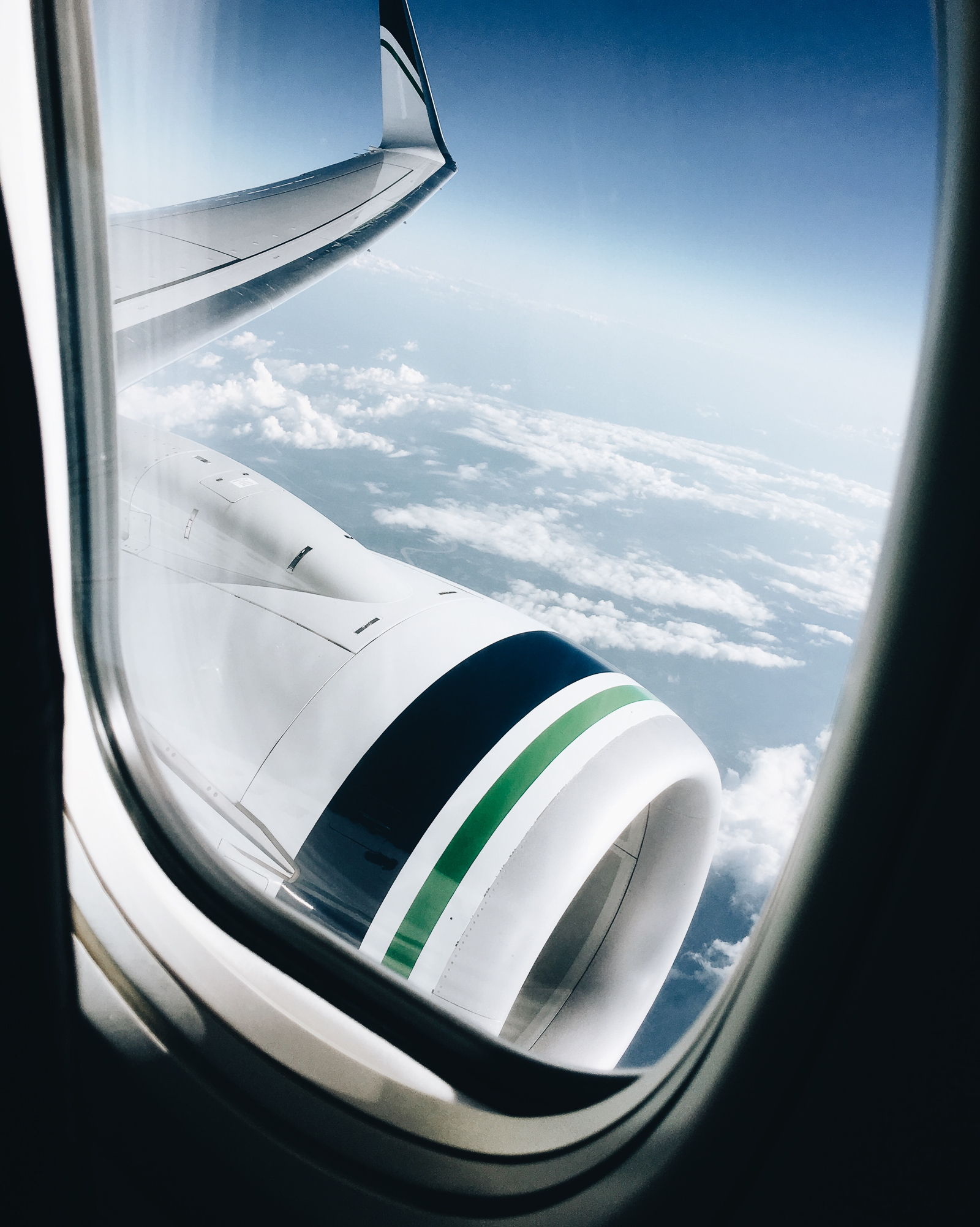 Finally we headed home, stomachs and hearts full from a perfect weekend together!
If you had Charleston on your list, I hope this itinerary helps, and please let me know if you try any of the place I mentioned!