A few years ago, an article in Bon Appetit magazine caught my eye. It was about a banana bread so amazing, that people would drive miles down a rickety road in Maui for just a loaf. Now, I'm no stranger to traveling far and wide for the perfect dish, but I deemed Hawaii a little too far for a pastry.
However, the magazine kindly published the recipe, and after my first time baking it, I was changed forever. It's easily one of the most delicious breads I've ever had. The loaf emerges from the oven deeply bronzed and caramelized from the sugars in bananas.
If you know me I can't just do anything the way it's meant to be done, I have to always add something extra, and that's where the browned butter glaze comes in. Of course, the bread is absolutely perfect without the glaze, but I see nothing wrong with a slightly nutty, buttery, lightly salted icing to pour over. I also sub the vegetable oil in the bread out for coconut oil to give it a slightly tropical taste.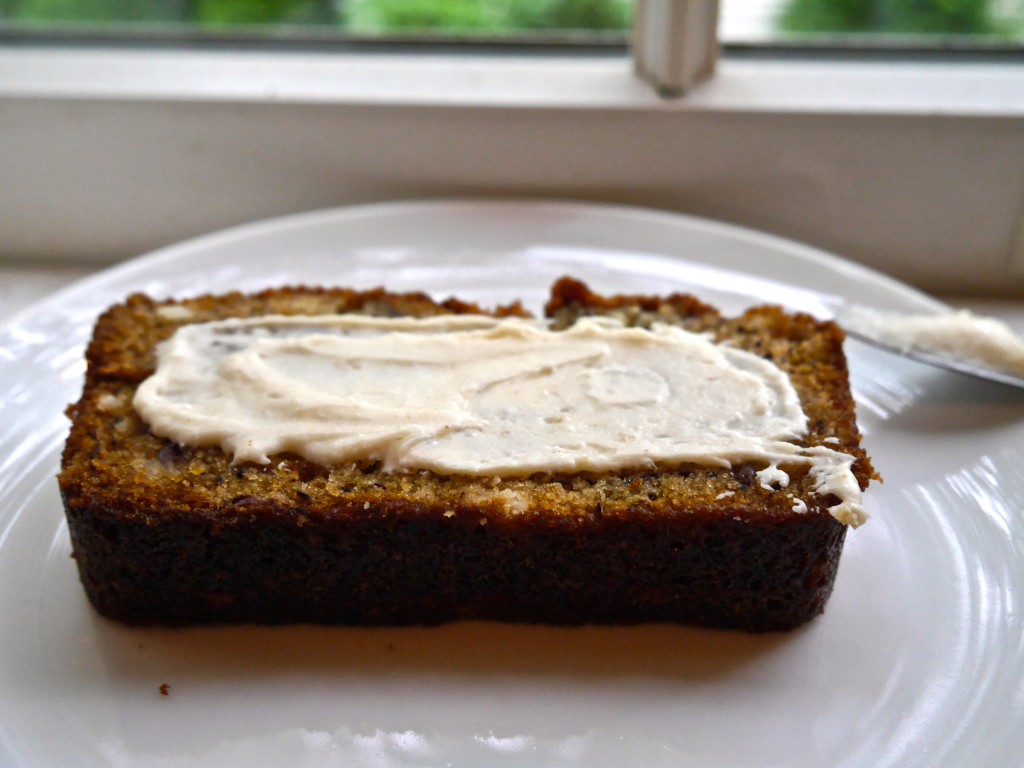 Just look at this perfect slice! The best part is the simplicity, here I'll show you: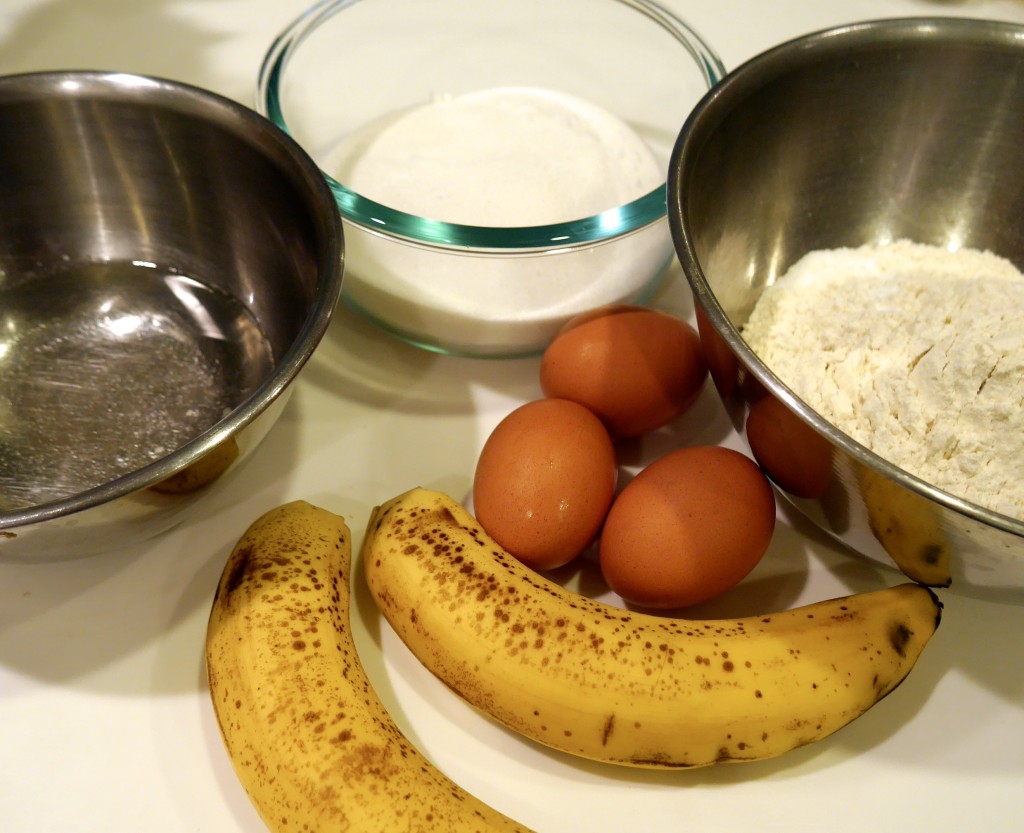 Mash up two ultra ripe bananas, I'm talking brown spots and everything,  with eggs, sugar, and oil. In a separate bowl combine flour, baking soda, and salt.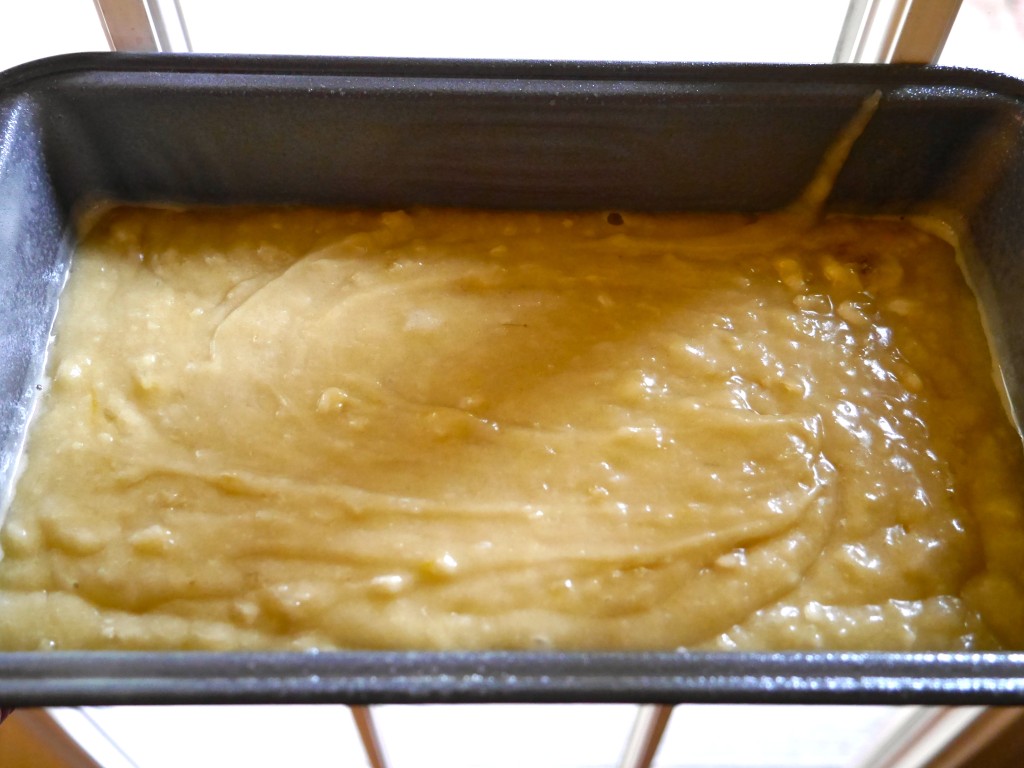 Mix the wet and dry ingredients until just combined (no over mixing!!), pour them in a pan, and pop in the oven!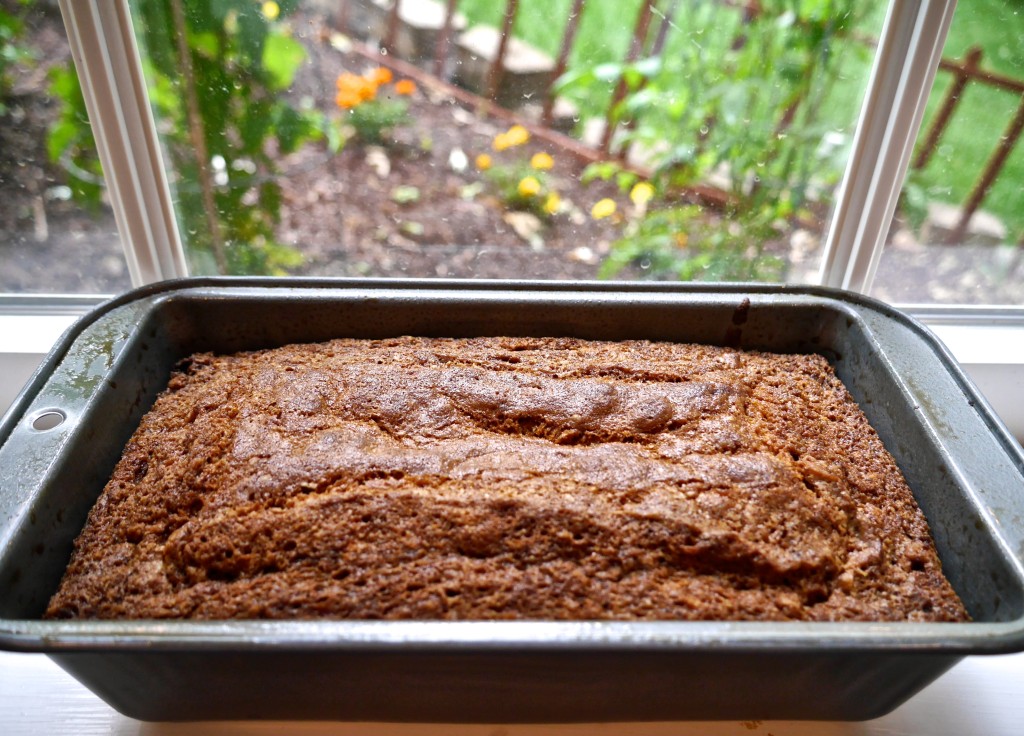 Out comes a fragrant loaf of heavenly banana bread, just waiting for you to blanket it in glaze. You have no choice but to give in to it's demands so here's how to make the glaze:
Brown butter until golden, and mix in confectioners sugar, vanilla, salt, and a little milk until silky.
Cut yourself a slab, spread over the glaze, and plop yourself in bed for the best breakfast!
Note: on this loaf I served the glaze on the side, but it would be beautiful poured over the top
Julia's Best Banana Bread (makes 1 loaf) recipe slightly adapted from here
2 very ripe bananas
3/4 cup coconut oil, melted
1 1/2 cups sugar
3 eggs
1 3/4 cups flour
1 1/2 t baking soda
1 t salt
Preheat oven to 350.
Mash together bananas, coconut oil, sugar, and eggs.
In a separate bowl combine flour, baking soda, and salt.
Combine the wet and the dry ingredients and pour into a greased loaf pan.
Pop in the oven for an hour, or until a tester comes out clean.
Browned Butter Glaze (makes enough for 1 loaf) recipe slightly adapted from here
4 T butter
1 cup confectioners sugar
1/2 t salt
1-2 T milk
1 t vanilla extract
Brown butter over medium heat until caramel colored and slightly nutty, about 10 minutes.
Mix butter, sugar, salt, vanilla, and 1 T milk together until smooth. If glaze is too thick add more milk. Serve immediately.