Sunday, Zack and I groggily woke up, threw on some clothes, and trekked into Adams Morgan for my all time favorite meal…brunch of course! After hearing about their bottomless mimosa option for only $15, we decided that this was going to be our new Sunday watering hole.
However, when we got there, our kind server said it was only Saturdays that were bottomless, but to soothe the wound she offered us a bottle of rose for only $36. We were instantly convinced, clinked glasses, and happily went on with our morning!
The menu is based off farm to table eating, with emphasis on as many local ingredients as possible. I was hoping that I'd eat a little healthier to cancel out the wine…… but then I saw that they had donuts.
Obviously there was no other option than to order them, and I'm SO glad we did. The inside was lightly lemon scented, slightly custard-y and rolled in fragrant cinnamon sugar. The crisp outside gives way to a silken middle thats piping hot from just coming out of the fryer.
Pure decadence, but still somehow light at the same time. Or at least that's what I told myself!
For his main Zack ordered the shrimp and grits with Jalepeno grits, Andouille sausage, and a tomato shrimp sauce. I'm not exaggerating when I say it was gone in 60 seconds!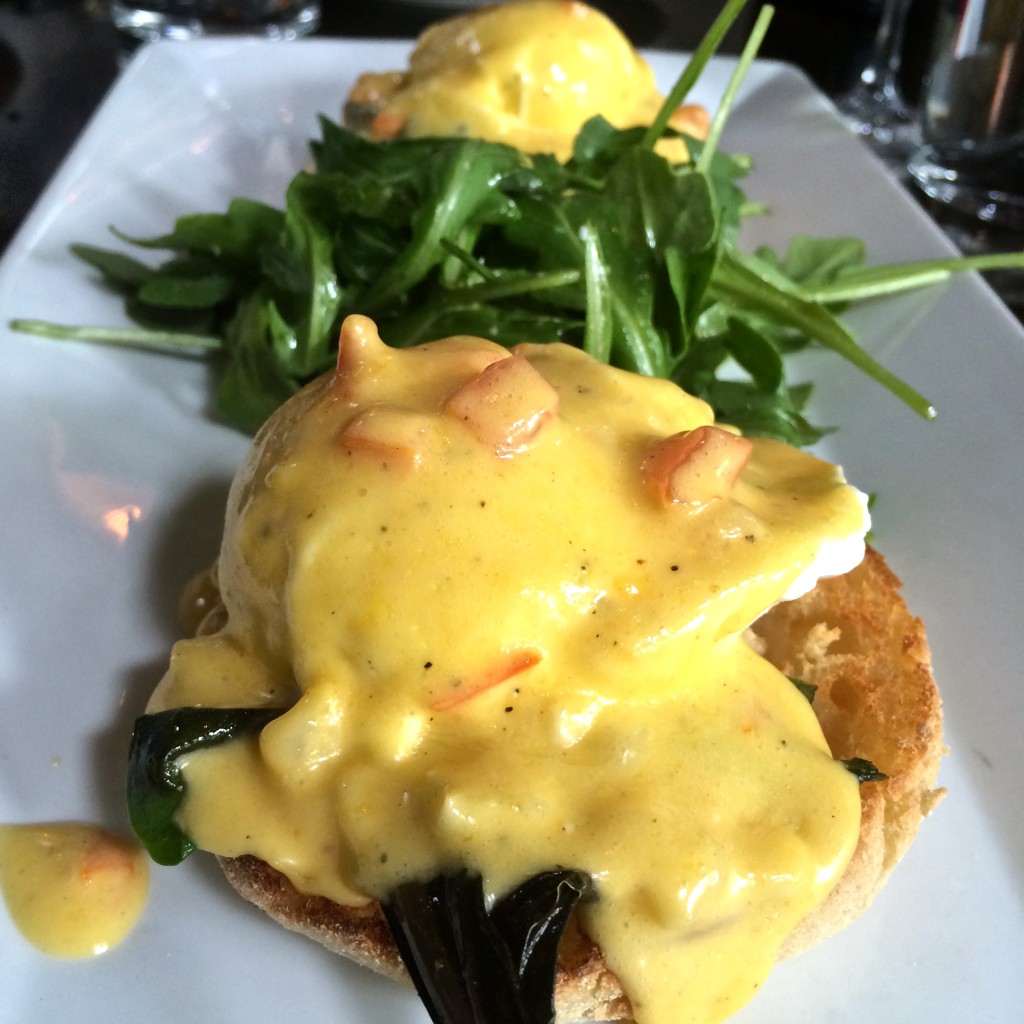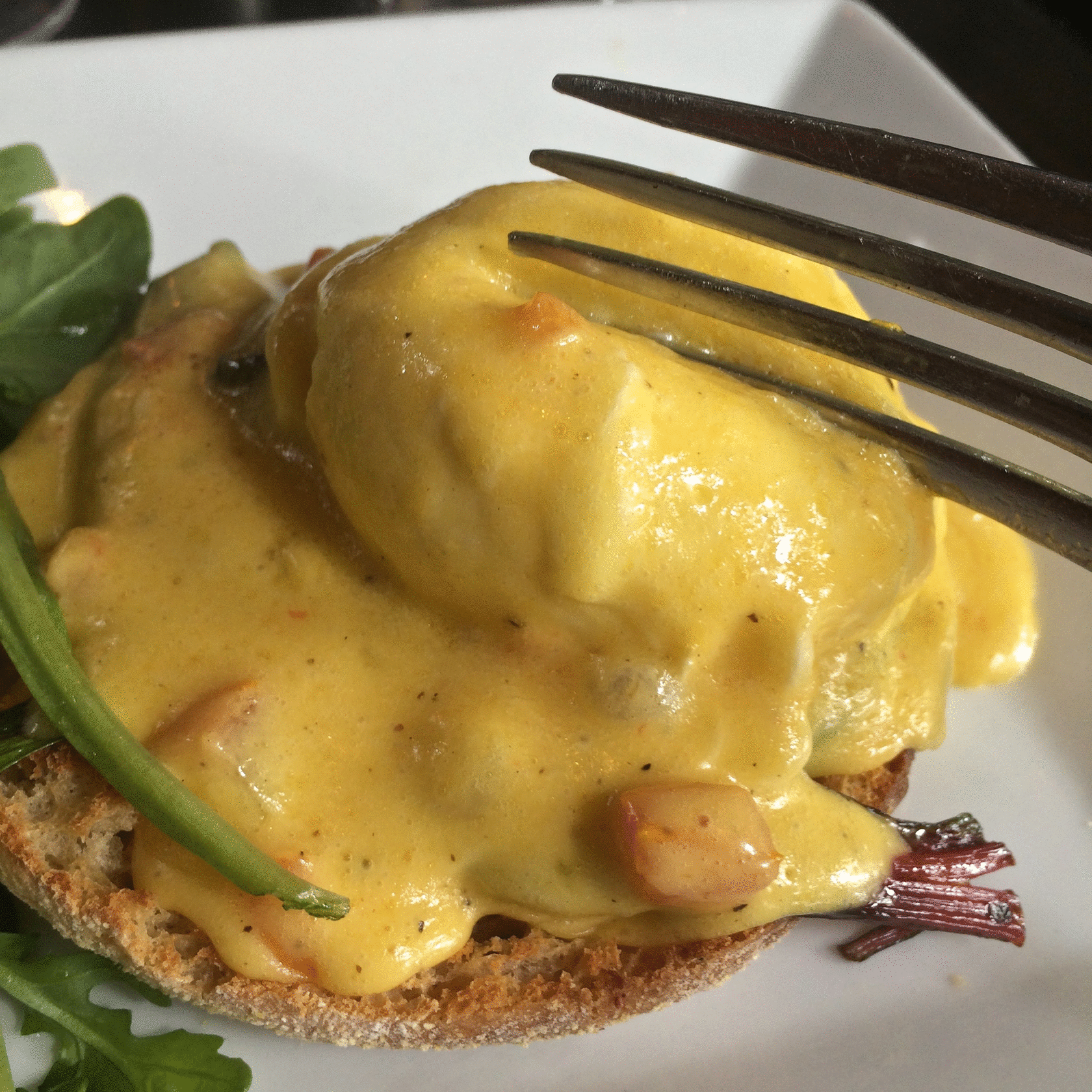 I had the eggs benedict that was the best rendition I've seen. A beautifully poached egg tops garlic-y swiss chard and a toasted english muffin, that is drenched in a corn tomato hollandaise. Absolutely perfect.
We split the berries with yogurt and honey, and Zack gave me that face when I asked for a bite.
The design of the restaurant is charmingly industrial. Unfinished ceilings are offset by a vintage mint green stove, unique mural, and elegant chandeliers.
We came on the perfect day, because Ben and Jerry's was outside giving away free ice cream!
They pulled up a Ben and Jerry's themed Tesla, and scooped out portions of their indulgent ice cream while informing you of a clean energy petition they're trying to get through Congress.
I happily signed, and took a scoop of "The tonight dough": caramel and chocolate ice creams swirled with chunks of cookie dough. The perfect ending to a sweet meal!
I was so excited to wear my new Jeffrey Campbell sandals, and was immensely grateful I chose a flowy dress after eating that much!
We took one of my favorite roads, the GW parkway, home and stopped at one of the scenic overlooks on the Potomac River.
The perfect ending to the weekend! If you have a brunch place you love that I should try, please let me know in the comments!