As previously mentioned, the focus of our vacation was naturally one thing and one thing only, food! Florence was the perfect place for that. From dreamy gelato, to the most incredible sandwich I think I'll ever have, this place truly turns out some incredible eats.
Zack and I had gotten tons of recommendations for places to check out (shout out to you Mel!), so here is a round up of my top 5 favorite places!
This place has undoubtably the best gelato we had all through out Italy. Their flavors range from green tea, to salted caramel, to the deepest chocolate, and they all have the silkiest most velvety texture.
The first time we went I had peach, pear, and rose, and I was amazed by the intensity of the flavors.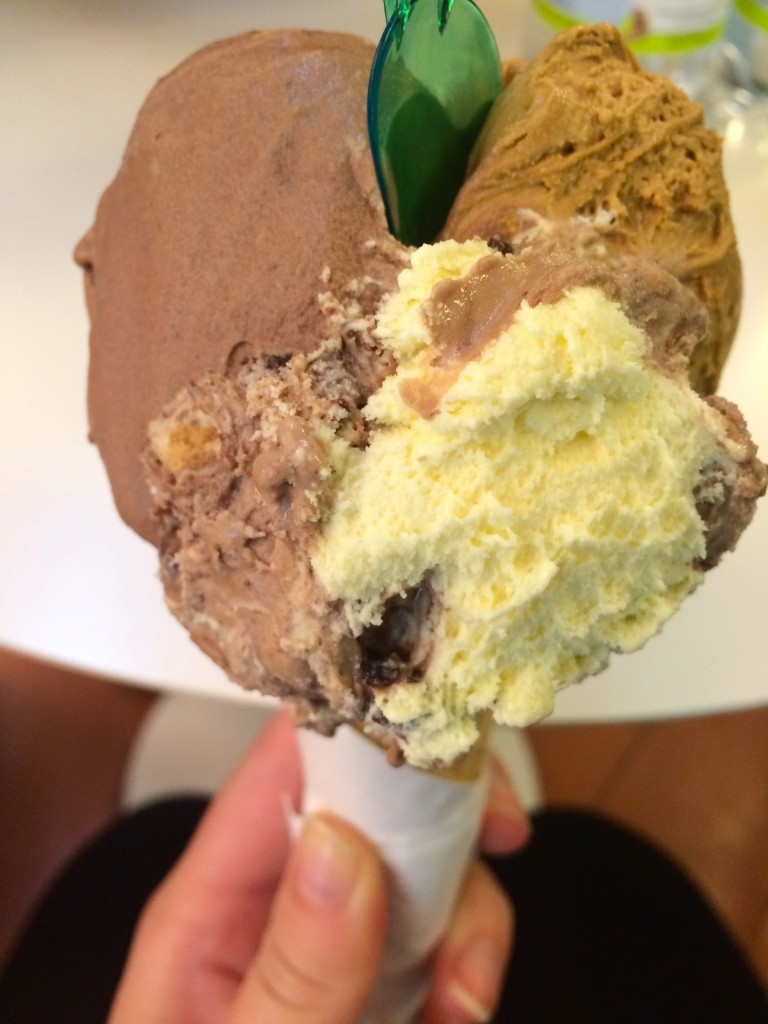 The second time we had cookies, nutella, and salted caramel and they were so decadent.
Fun fact: they have bottles of Prosecco there for just 10 euros!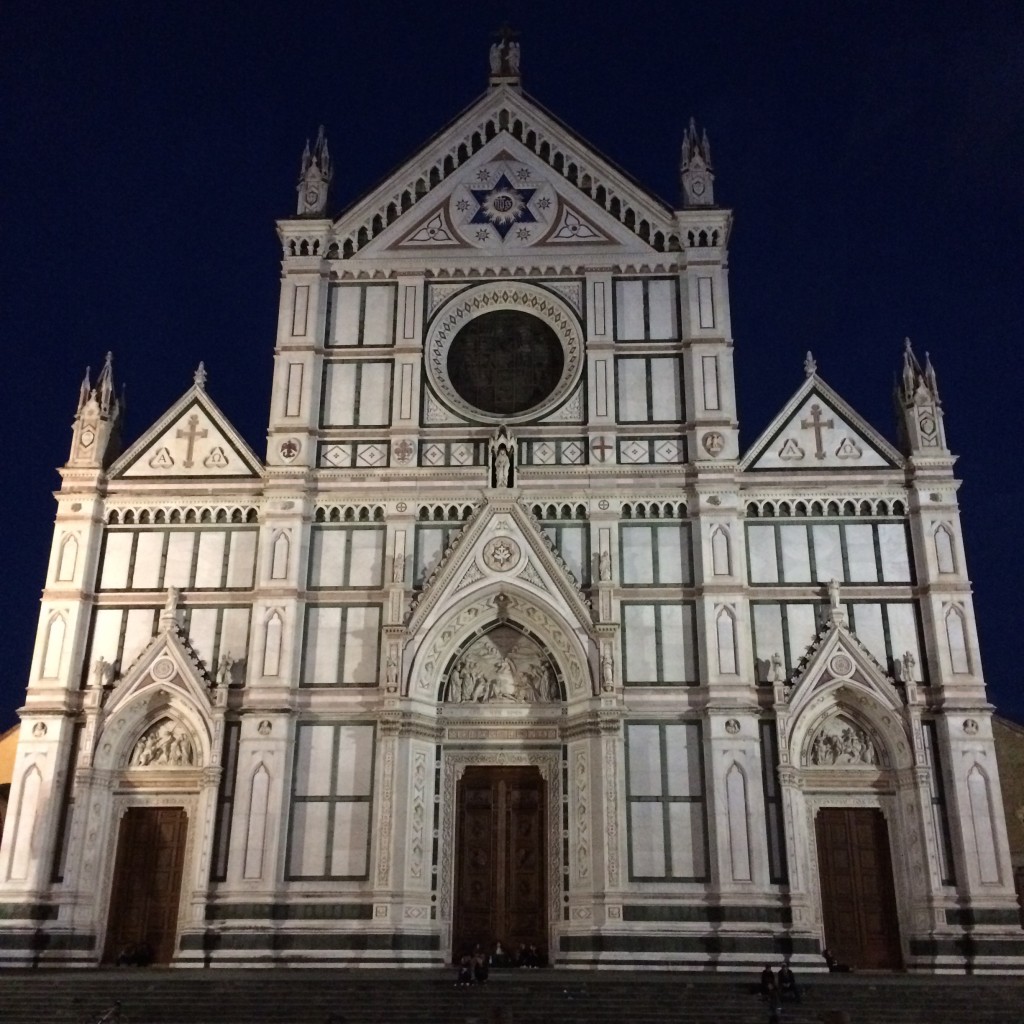 The spot is just a short walk from the beautiful Santa Croce church, so grab a cone, walk over, and enjoy on the steps!
2) Secret Bakery (the one on Via Delle Pinzocherre)
The awesome airbnb host we stayed with, Benjamin, told us about a secret bakery right up his street. The reason that it's secret is that they technically shouldn't sell the baked goods directly from the bakery. They bake for the nearby cafes which is where you purchase the goods from.
However, come at 2am or later when they're baking, slip them a few euros, and you get a bag full of the most delicious warm treats!
The bakery is entirely unmarked, but as you walk up the street your nose will know the way. The street is filled with the most incredible scent of warm fresh pastries!
My favorite was this croissant: delicately orange scented, flakey, buttery, and filled with pastry cream. I was so full from dinner, but still managed to scarf this one down!
Plus, the idea of going to a place that most people don't know about, in the wee hours of the morning, makes you feel so much like a local in a foreign city!
This place is the mother of all sandwich shops. There is always a crazy long line outside, so you know it's good!
You walk in, and see massive pieces of roasted meat ranging from roast beef to porchetta.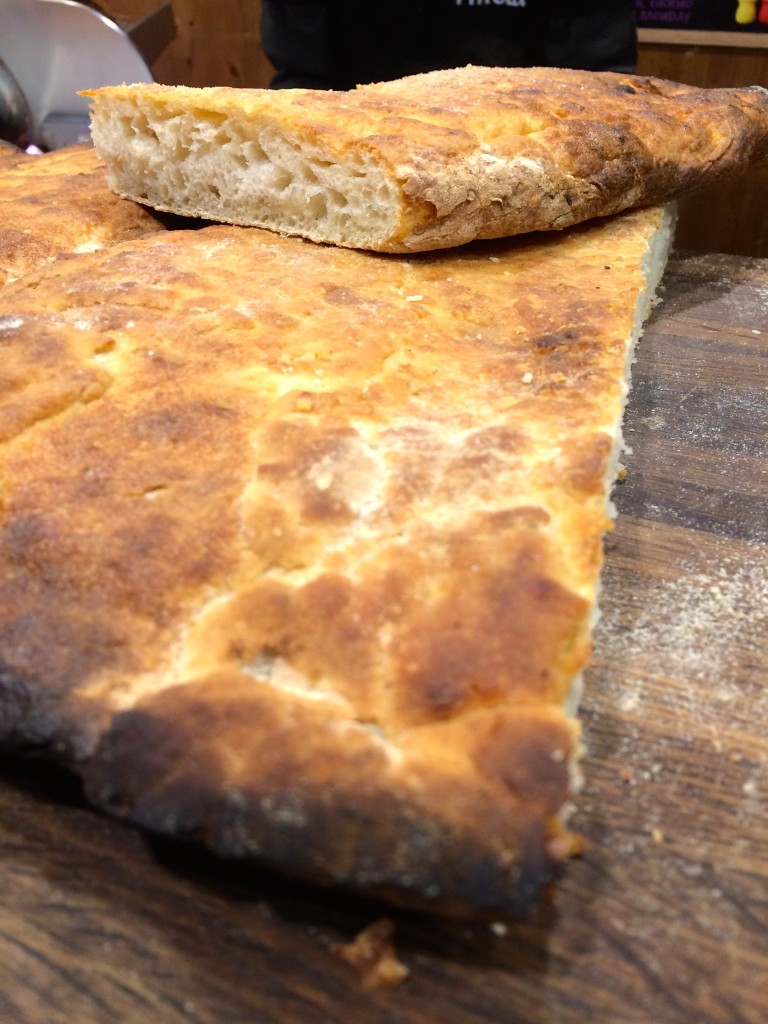 They have beautiful fresh made focaccia that is literally steaming from just being baked. You pick your meat, and the guys will ask "Can I make the sandwich for you?" meaning can they pick the toppings. You have one job and one job only: say yes!
They pile on incredibly flavorful toppings like artichoke spread, roasted zucchini, peppers and onions, arugula, and tomato.
Just check out this sandwich:
Layers upon layers of freshly roasted meats, flavorful veggies, a garlicky spread, and crisp focaccia. Seriously heaven!
Clearly I enjoyed myself!
When we were at All Antico Vinaio, Zack asked one of the employees where the best place to get coffee was, and he said Ditta Artigianale. He was right, it was the best coffee we had in Europe!
The cappuccino we had was so smooth, creamy, and rich. They said that they won't add any flavorings to their coffee like chocolate or caramel because the quality of the coffee is too good to mask.
While you're there, walk down the street, coffee in hand, and stop by Data Records 93.
They have the most unbelievable selection of vintage records, ranging from The Beatles to The Rolling Stones to old school hip hop.
There's no doubt traveling is expensive, so finding a good place for a cheap dinner is a must. This place had awesome reviews, and we heard that it's just 14 euros a person for an appetizer, entree, side, and wine, so we practically sprinted there!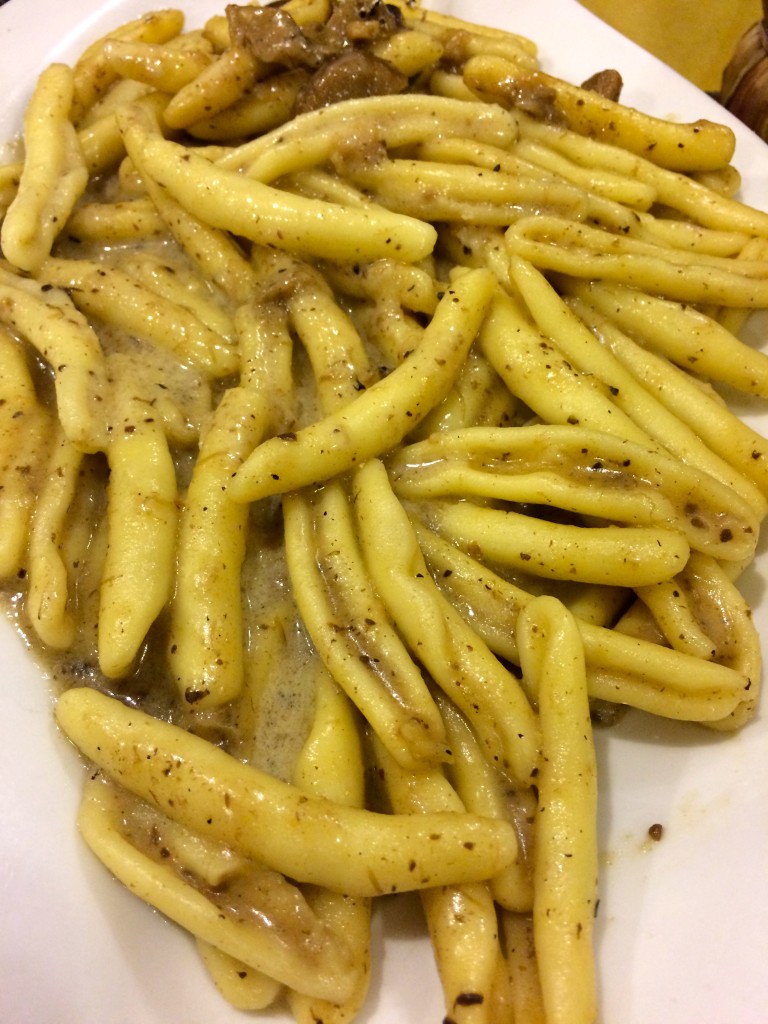 For the first course we both had the fresh pasta with truffles and it was amazing! The pasta was perfectly al dente, and the truffle sauce was perfectly rich.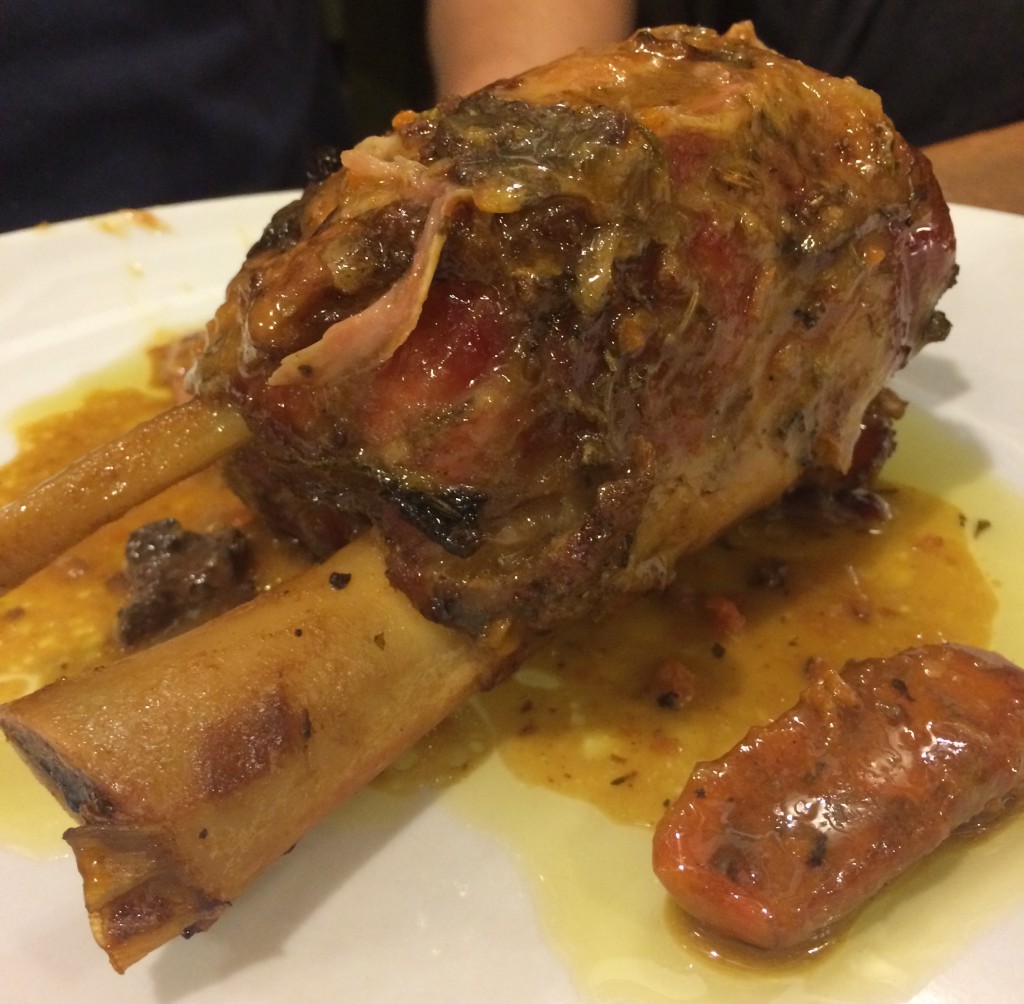 Zack got the roasted pork shank for his main, and raved about how tender and huge it was.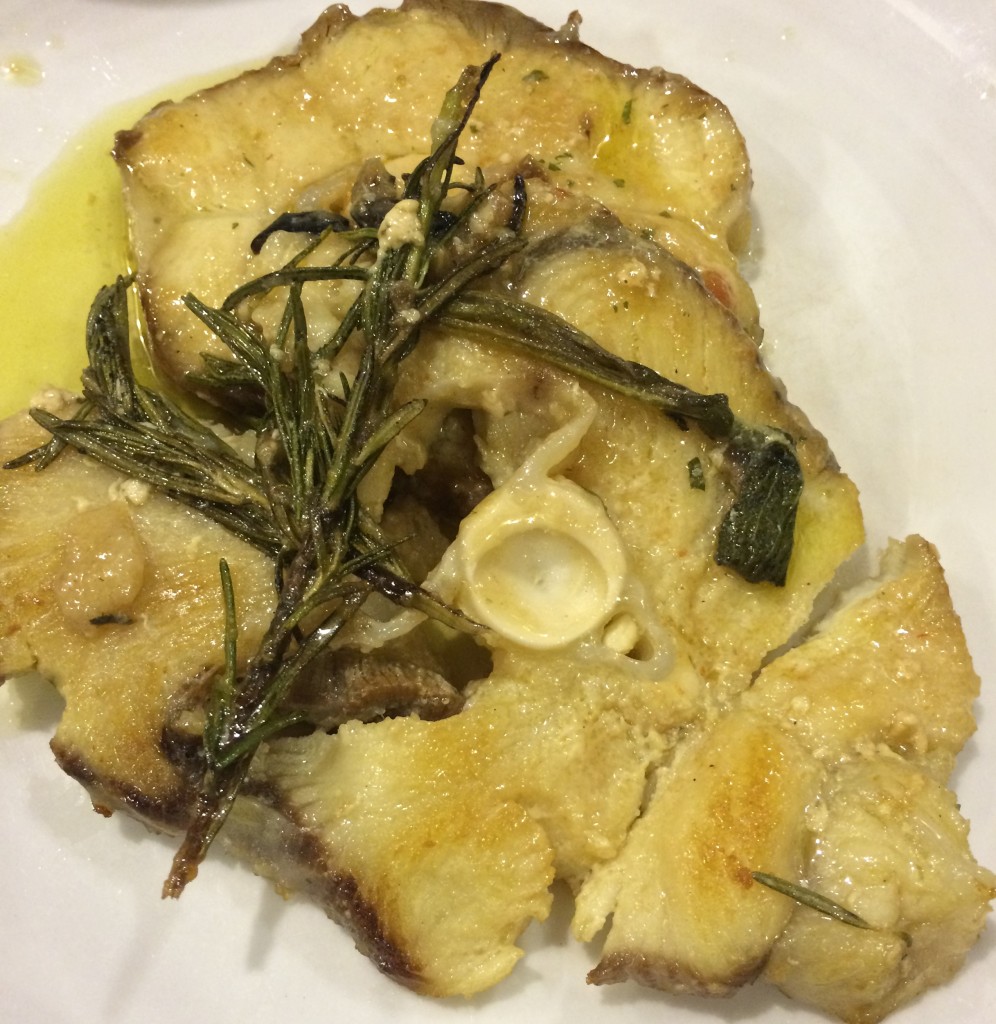 I had the perfectly flakey and rich swordfish which came in a delicious rosemary sauce. The best part? Wine was included in the 14 euros!
So, there you have it, my favorite places to eat in Florence! If you have places you love there please comment below; I definitely see myself going back to this amazing city and would love to try some new places!