This may seem like a bit of a tangent, but hear me out. A few years ago, I got a speeding ticket and had to go to driving class. I expected to spend 8 hours being tortured relearning the rules of the road, but my instructor offered us a deal. While he peered over our shoulder, we were all "encouraged" to give them a 5 star Yelp review in exchange for leaving early. Since then, I've naturally been very skeptical about any place with 5 stars on Yelp.
When Zack and I arrived in Florence, we knew we wanted to take a wine tour while we were there. I saw that Italy and Wine offered a wine tour that involved truffle hunting, with literally all 5 star reviews on Yelp. My red flag went up, but we decided to go for it anyway. Best. Decision. Ever.
As a warning, I wouldn't read this post hungry, and this is why: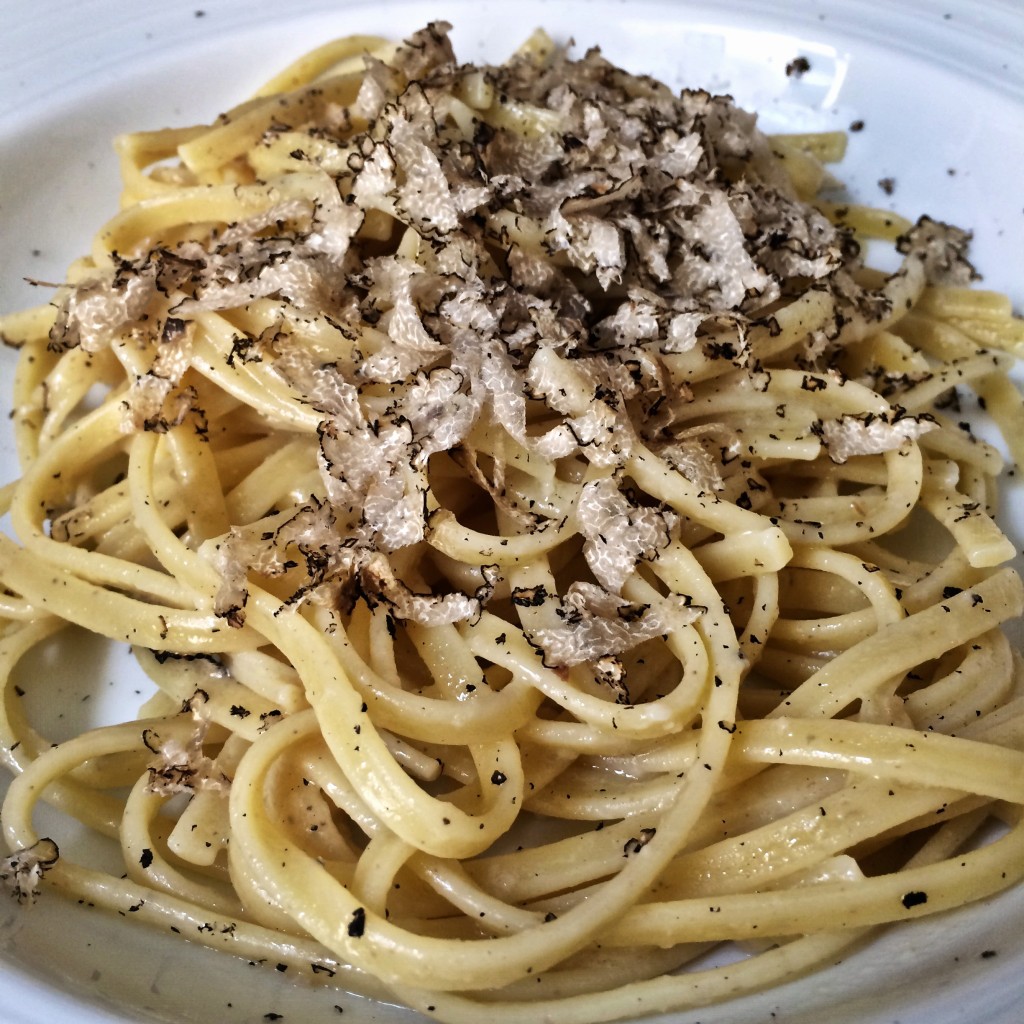 Pasta with freshly shaved truffles on top!! And by freshly shaved I mean literally we had just unearthed them from the ground!
Ok, grab a snack and let's start at the beginning. Our fearless tour guide, Fabian, picked us up from literally a block from our amazing Airbnb, and took us to where we would dig up the truffles.
We arrived to Monica and Ricardo's house, where Ricardo and Fabian took us immediately to the nearby woods to start our dig. Ricardo's precious dog Nebia (meaning "fog" in Italian, a crucial element of the weather to having good truffles) led us on our dig.
She has been trained for years to be able to smell the precious mushrooms and dig them up. After just a few minutes in the woods she found one!
Ricardo showed us the roots that fed the truffle to help it grow into the plump gem that it is now.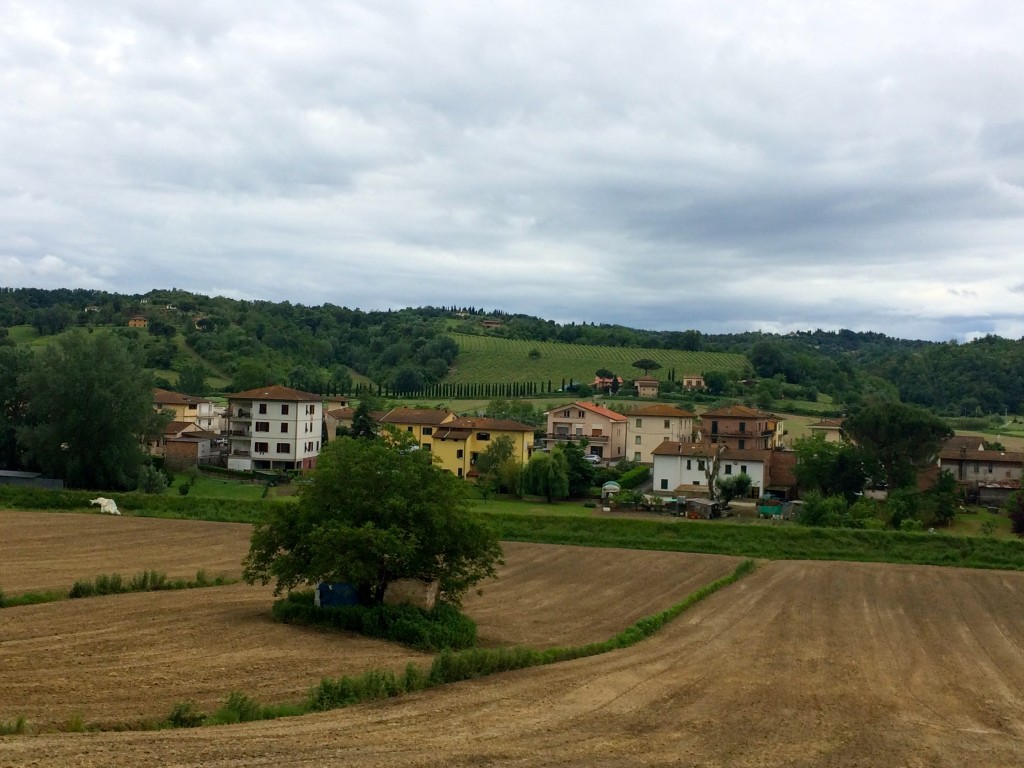 The countryside outside of Florence is incredibly beautiful, it looks like something out of a movie!
We continued on our hunt, and Nebia kept finding more! After 5 successes, we were all hungry, so we headed back to the house for a truffle feast that Monica had prepared for us.
Condiments such as truffle cheese, truffle oil, truffle balsamic, and truffle butter adorned our plate, and every single one of them was delicious! The best part? Monica makes them all at her house!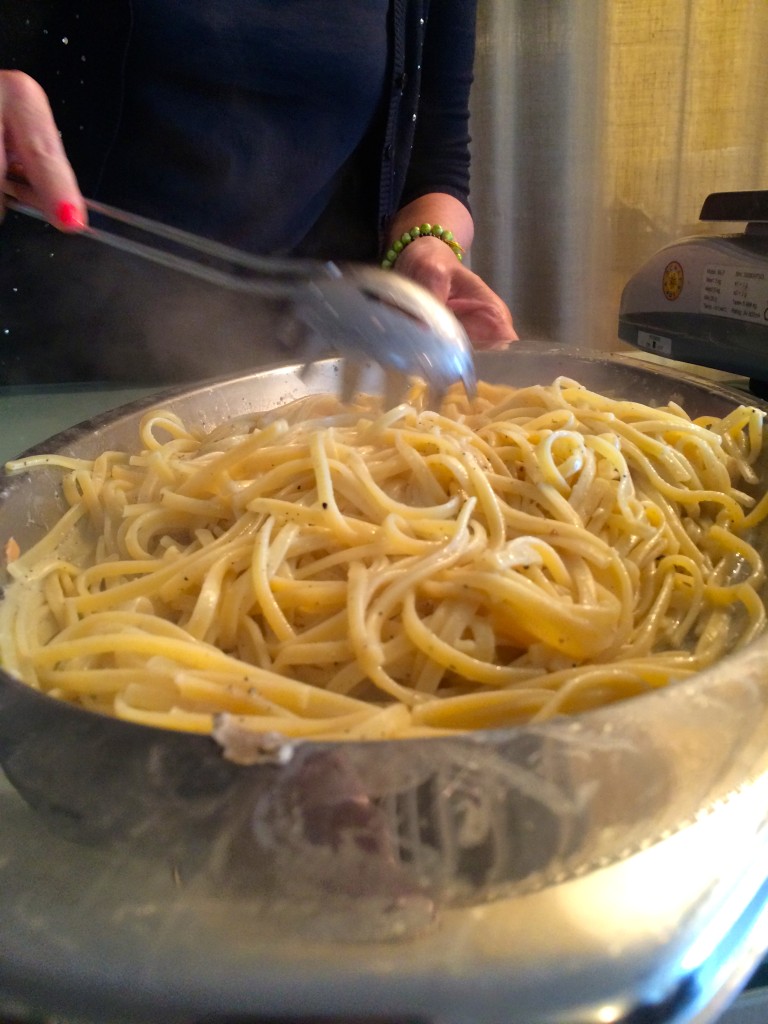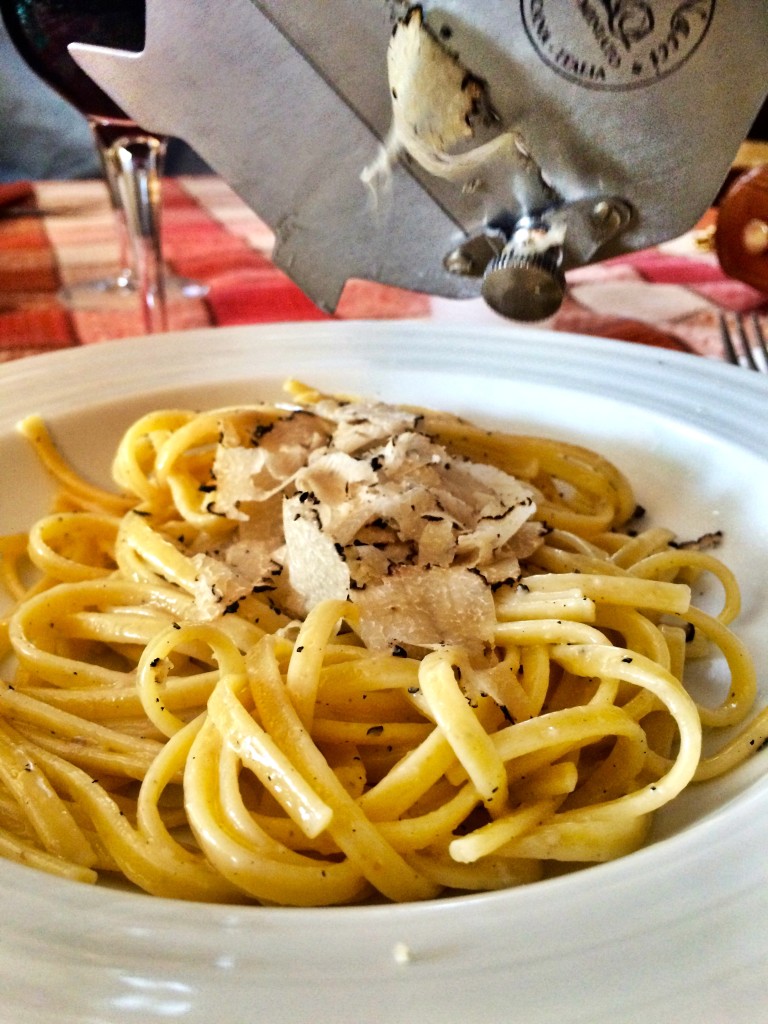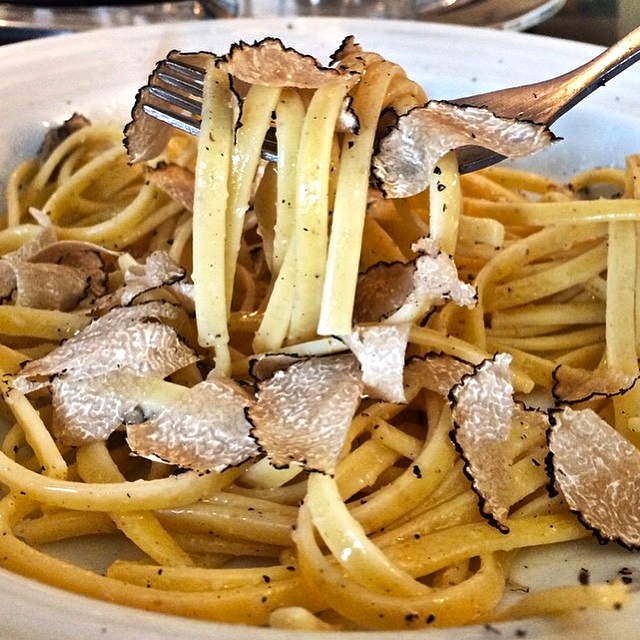 The next course was an incredible pasta with freshly shaved truffles on top. It was the perfect balance of earthy, rich, and creamy.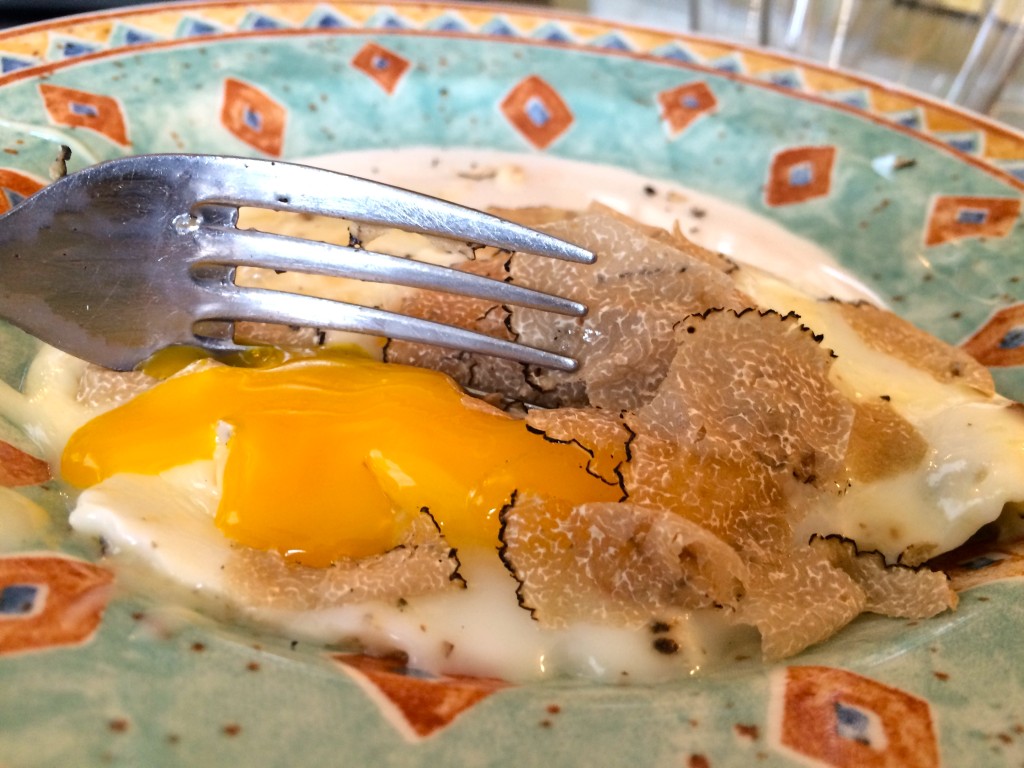 Monica then brought out an egg with melted truffle cheese and shaved even more truffles on top! The creamy cheese, molten yolk, and fresh truffle on top was seriously indulgent.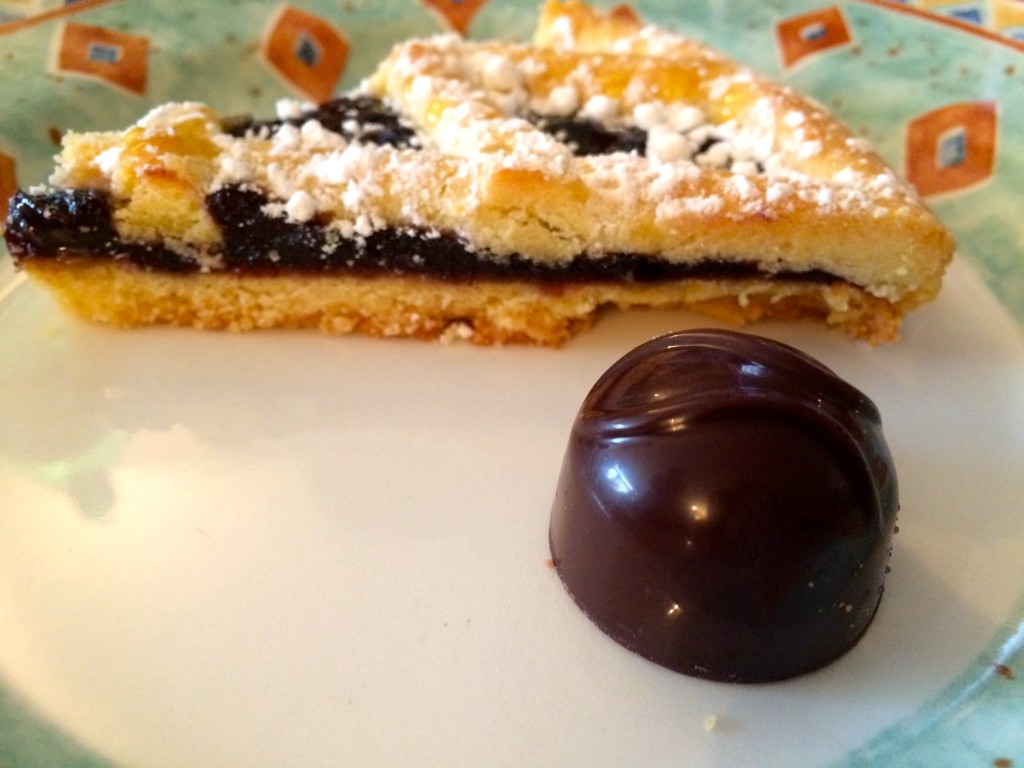 For the dessert course we had a piece of berry tart and a truffle flavored truffle (haha). I was skeptical about the thought of chocolate flavored with a mushroom, but they paired together beautifully.
We managed to pry ourselves out of our seats, and waddle over to the van to be taken to the vineyard for a wine tasting. I know, our day was tough, but someone's gotta do it!
Fabian was the perfect person to go on a wine tasting with due to his impressive knowledge of everything to do with wine. He showed us vines ranging from 10 to 90 years old, and explained how vines change as they get older.
We got a crash course in everything from how to take care of a vineyard's soil, to how different elements effect the taste of wine.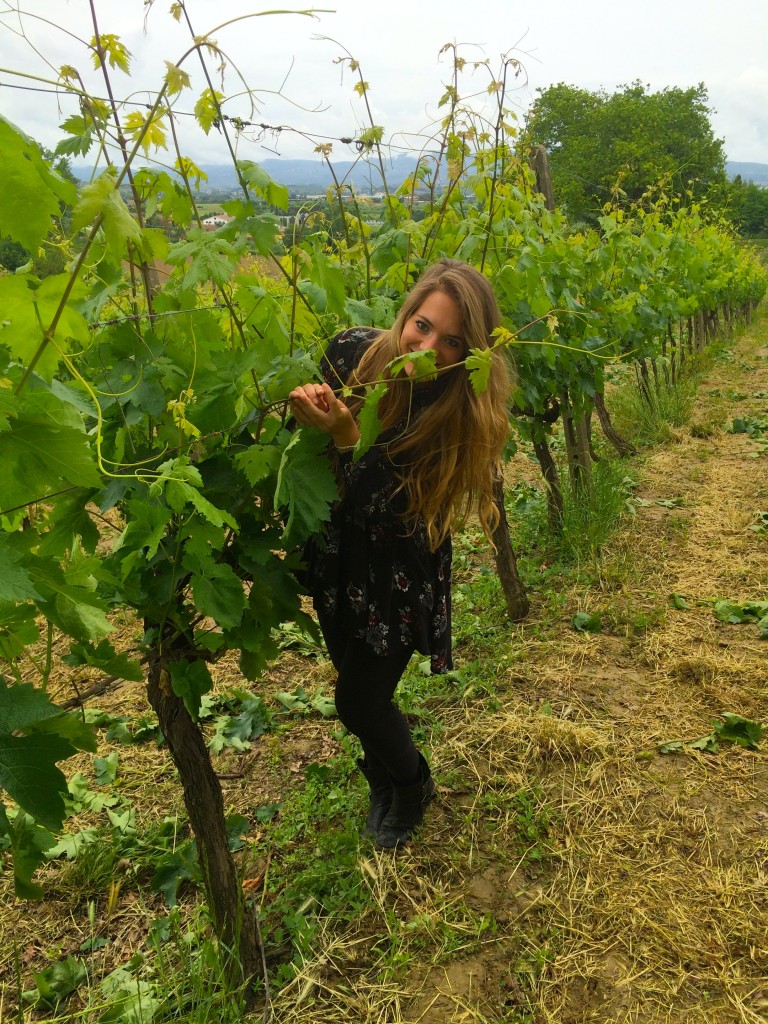 I was hoping if I hid behind a grape leaf I could stay there forever!
The next thing on our agenda was to actually try some wine. Fabian had us hold different wines up to a napkin to show us the different colors of different wines, and what that meant about the flavor.
My favorite wine was the vin santo we had at the end. It was a syrupy sweet dessert wine that tasted of apricots and caramel, absolutely delicious!
I confess, I have had my share of $3 wine from Walmart, but after this tour I have such an appreciation for wine. Don't hold me to it, but I'm thinking Lucky Duck might be a thing of the past!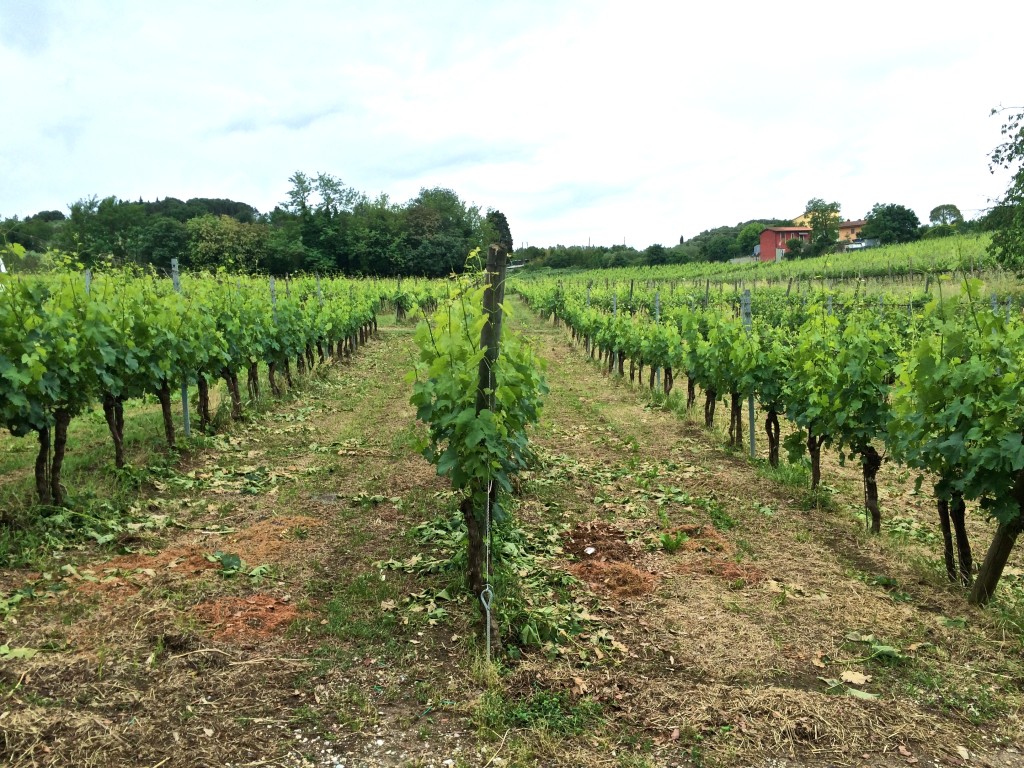 As we took our final walk through the vineyard, Zack and I talked about how this was worth every penny. If you happen to be in Florence, please please go see Fabian, you'll never look at wine the same!