If you follow me on Instagram, you would know that I have a minor obsession with pancakes. Dripping with almond butter, piled high with bananas, or infused with chai, clearly I love them. So, when I found out that today is National Pancake Day you can imagine my reaction.
I've been on a bit of a health kick lately, minus the 3 bags of popcorn I ate last night, so I wanted to make a stack that was healthy but still #foodporn worthy at the same time.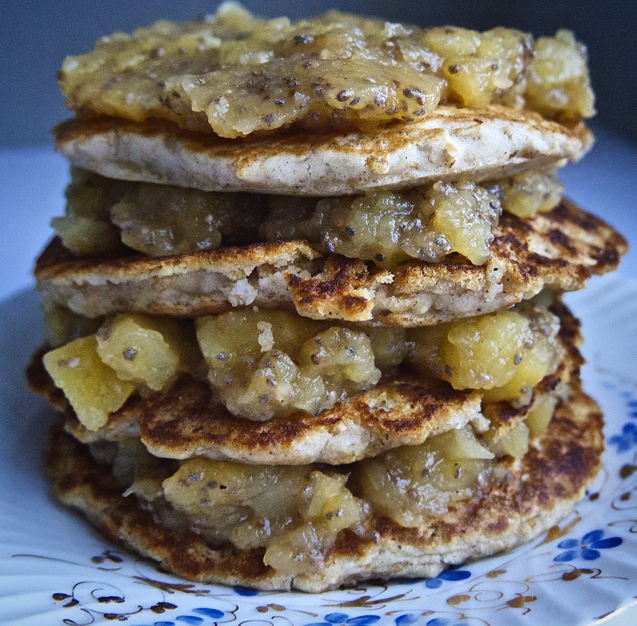 I decided upon vegan oatmeal pancakes layered with apple chia jam. If you don't know what 50% of those ingredients are, don't worry, just know they taste great and they're good for you.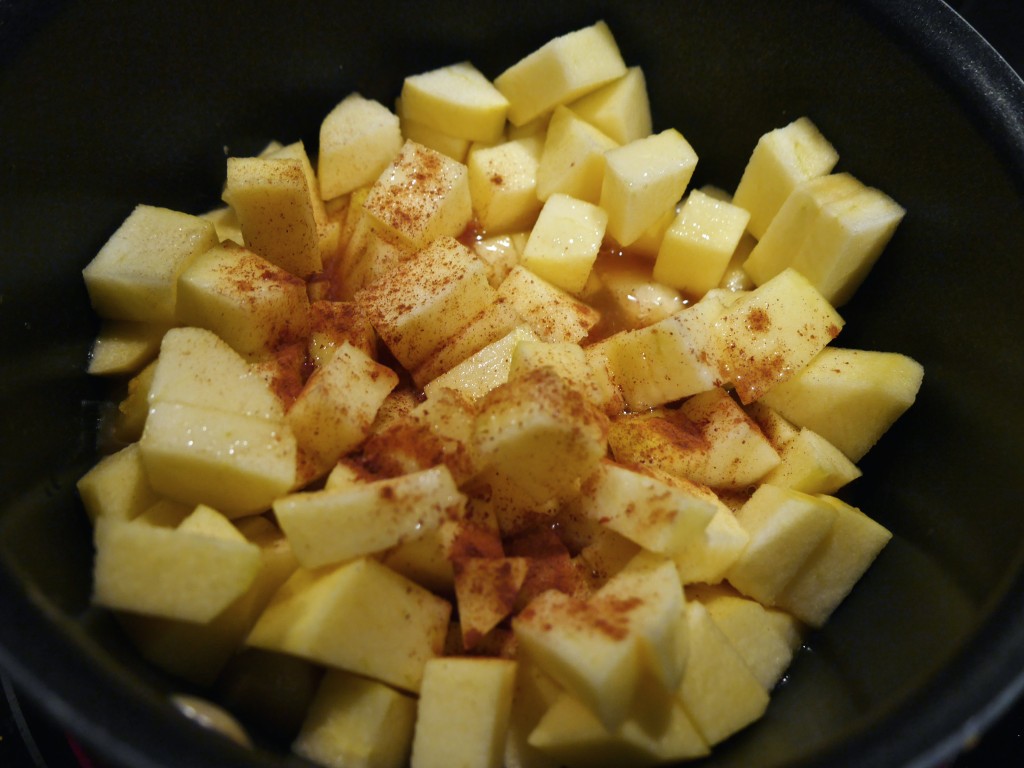 We start by putting peeled, chopped apples in a sauce pan with maple syrup, cinnamon, and apple cider and let it bubble away.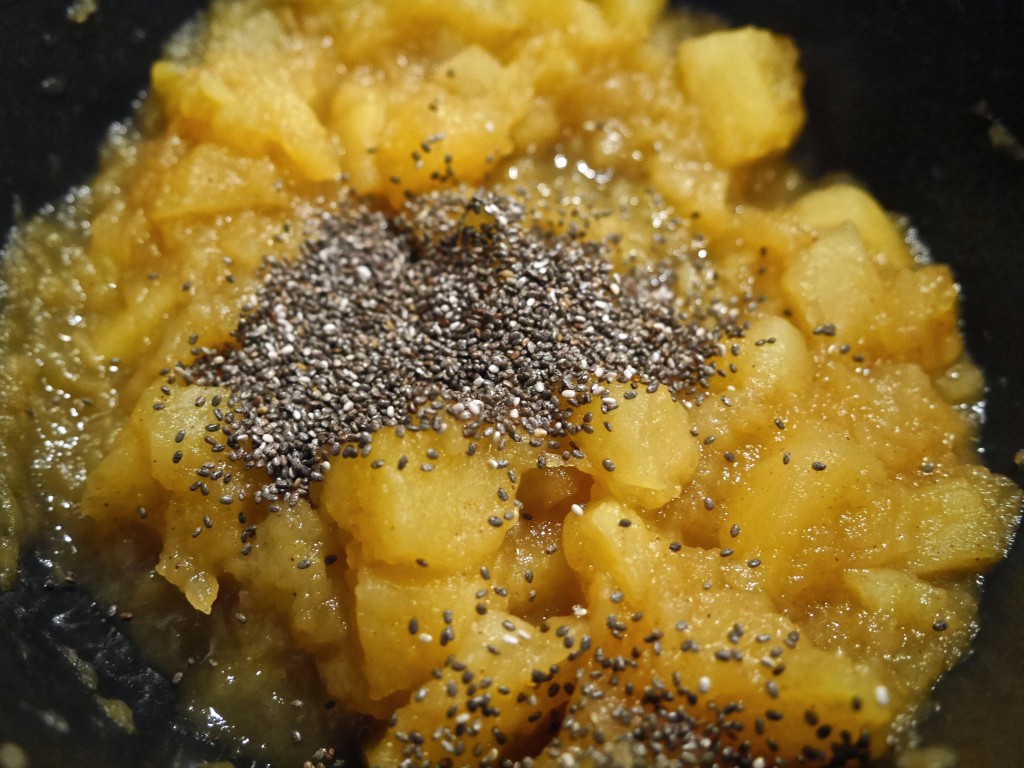 When the apples are soft and falling apart, stir in a few tablespoons of chia seeds. Chia seeds, which you may remember from their days as chia pets, pack an incredible nutritional punch in a tiny little seed.
In just an ounce, they have 11 grams of fiber, tons of Omega-3 fatty acids, and hardly any carbs. They absord 10 times their weight in liquid, so they gel when added to anyhing, which is why were using them to make jam!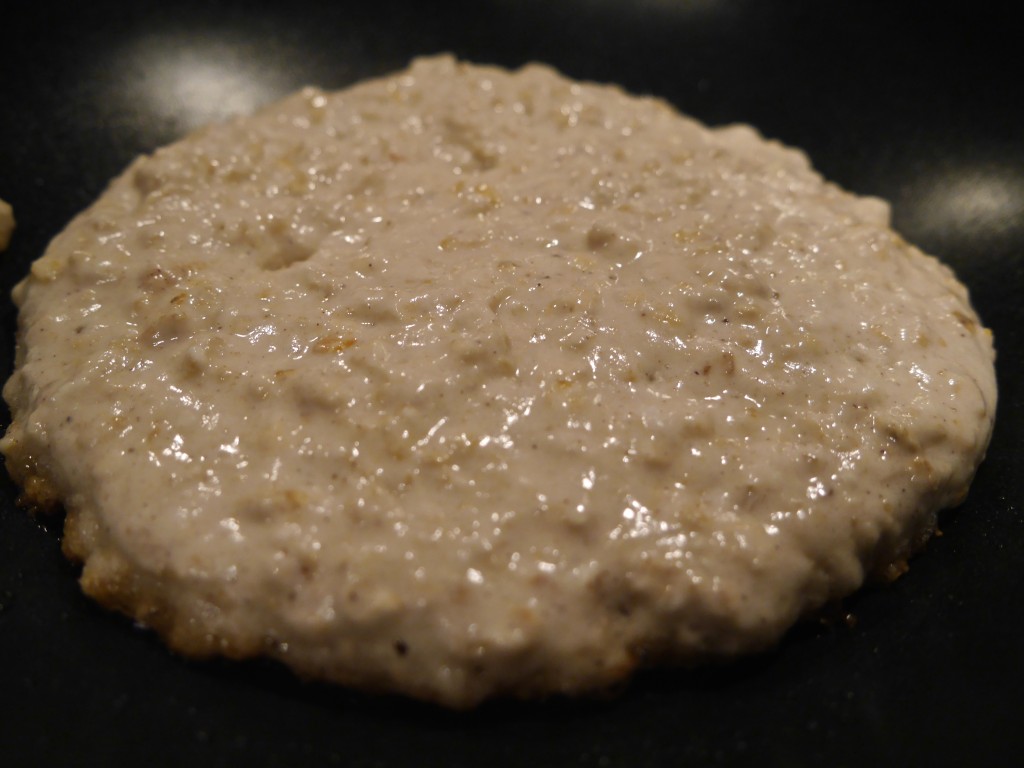 So, while the jam is cooking get your pancake batter together. I use almond milk with a little apple cider vinegar to give the pancakes a buttermilk taste, and quick cooking oats to bind everything together.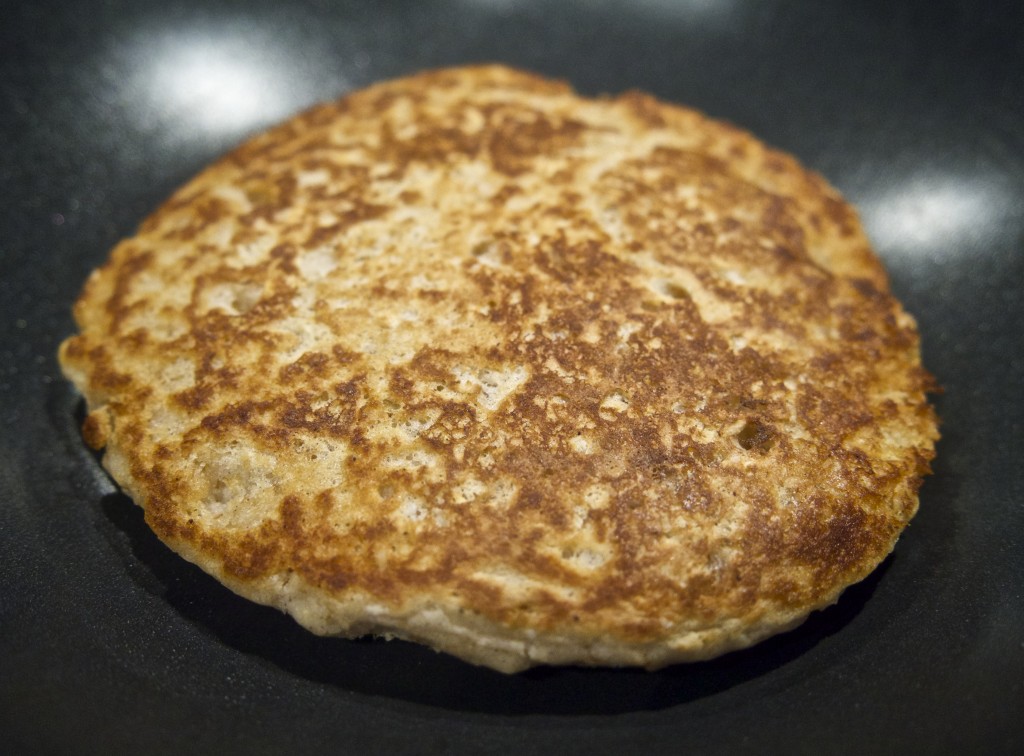 To make these even healthier *gasp* they get fried in coconut oil, which has a ton of health benefits as well as being amazing for your heart and strengthening your immune system.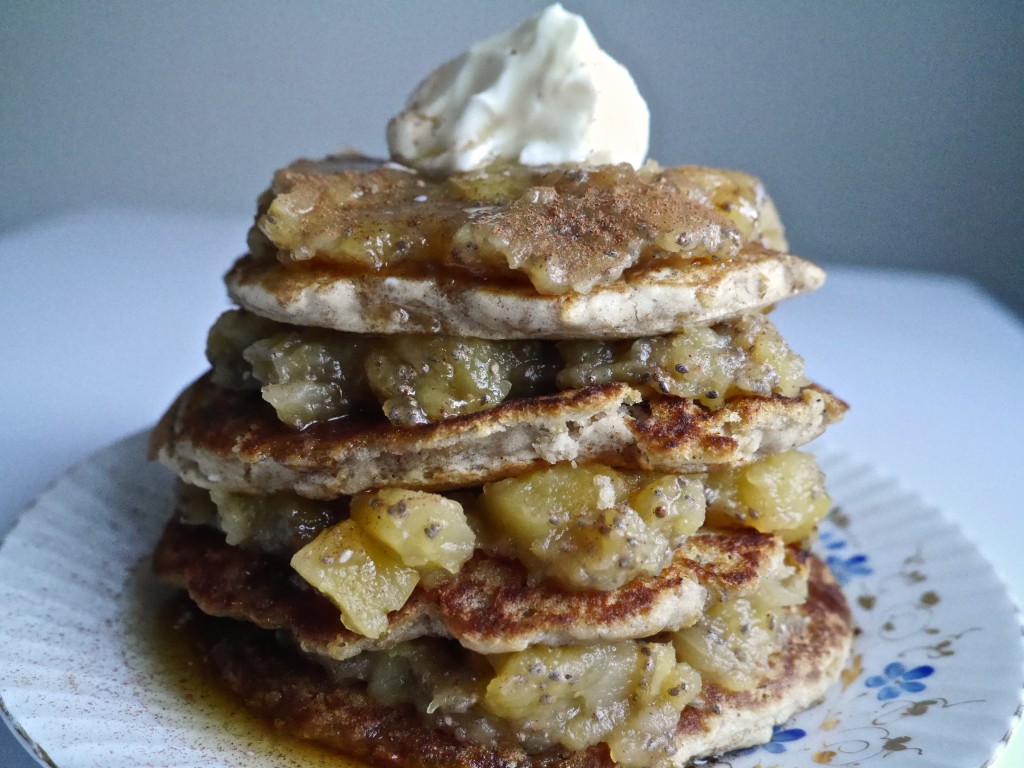 Once the pancakes are done, they get piled high with the apple chia jam, dusted with cinnamon, and drizzled with a little maple syrup.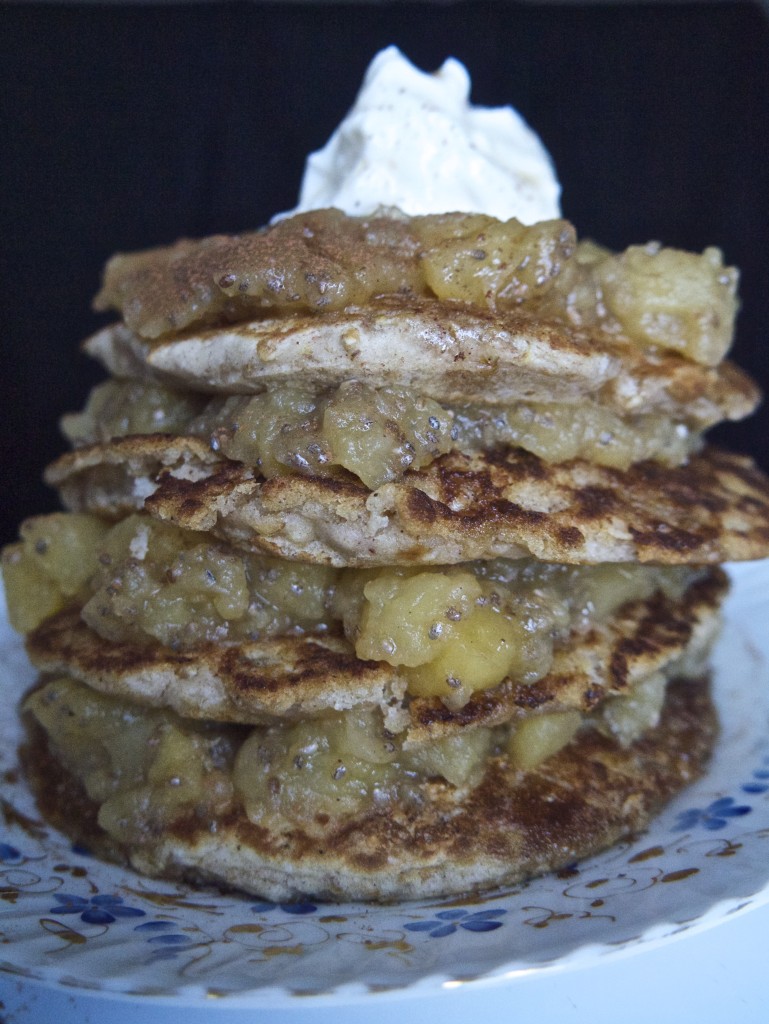 The crowning jewel? A scoop of coocnut milk yogurt on top! Healthy, filling, and so, so, good.
If you're looking to make the banana pancakes from my instagram, just add a mashed banana to the recipe below and pile the pancakes with banana slices and peanut butter!
Vegan Oatmeal Pancakes (makes 4 pancakes) recipe adapted from here
3/4 cup almond or soy milk
2 t apple cider vinegar
1 T maple syrup
3/4 cup quick cooking oats
1/4 cup flour
1 t vanilla
1 t baking powder
1 t baking soda
pinch of salt
coconut oil for frying
Combine milk, vinegar, vanilla, maple syrup, and oats in a bowl.
Mix together flour, baking powder, baking soda, and salt.
Combine the wet and dry ingredients and heat a pan over medium heat.
Add a teaspoon of coconut oil into the pan and scoop in 1/4 cup of batter
When the edges of the pancake begin to look set, give it a flip.
Repeat with the rest of the batter and stack high with apple chia jam!
Apple Cinnamon Chia Jam (makes 1 cup)
2 apples, peeled, cored, and chopped into small chunks
1 t cinnamon
3/4 cup apple cider or apple juice
2 T maple syrup
2 T chia seeds
1 t vanilla
pinch of salt
Combine the apples chunks, cinnamon, cider, salt, vanilla, and syrup in a covered saucepan over medium-high heat.
Let simmer away until the apples are soft and take off the heat. There should only be a small amount of liquid left.
Stir in the chia seeds and let set for 15 minutes until gelled.