Before I begin, let me say that Harrisonburg has a lot to offer. Fresh local produce? Check. No traffic at 9 or 5? Check. However, when it comes to grocery stores the choices are pretty bleak, as in nothing nicer than Food Lion. I know, I don't know how I've survived.
I headed back to D.C. for the weekend and found myself naturally veering towards the Trader Joe's parking lot. I allowed myself a trip as long as it was quick (I'm sure you can imagine how well I adhered to that rule) and spent an amazing 30 minutes caressing everything I've missed so much. I guess I could see how it would look strange to a by stander as I gently stroked a box of ice cream filled mochi softly whispering how much I missed the chewy mango deliciousness, but I swear its a lot less creepy than it sounds (just go with it ok??)…..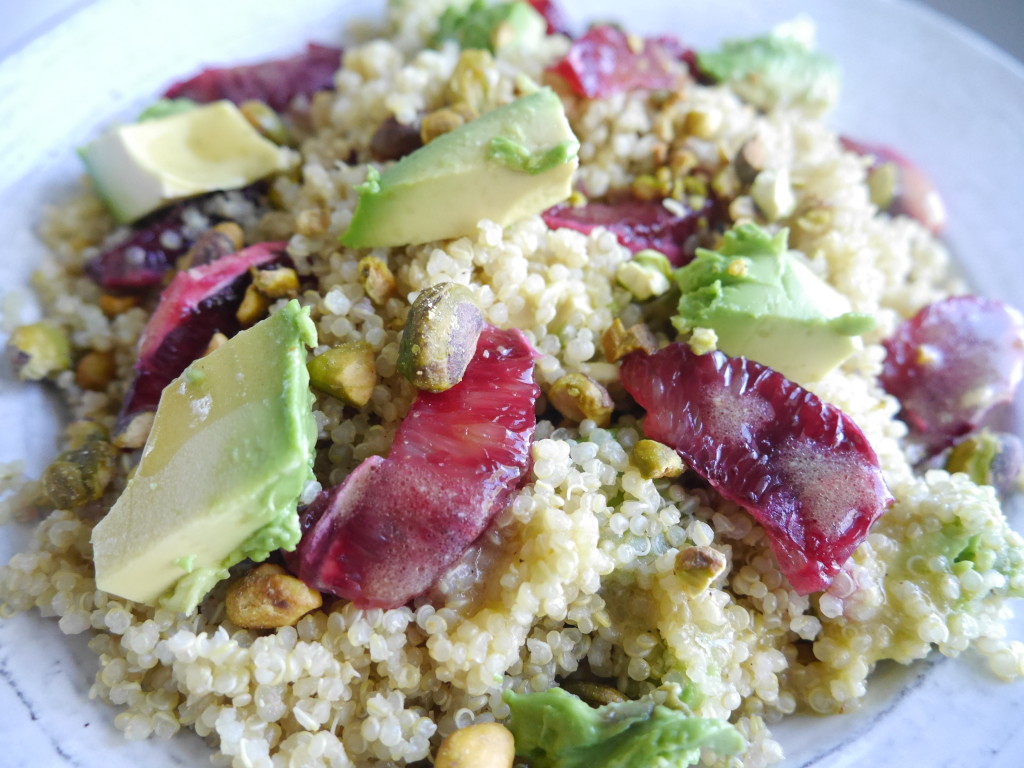 One of those ingredients that I've been waiting so desperately for are blood oranges. These small citrus fruits are truly a thing of beauty. The little teardrops that make up each  orange segment range from deep coral to burgundy, and burst with juicy, musky orange flavor. Needless to say, I'm obsessed.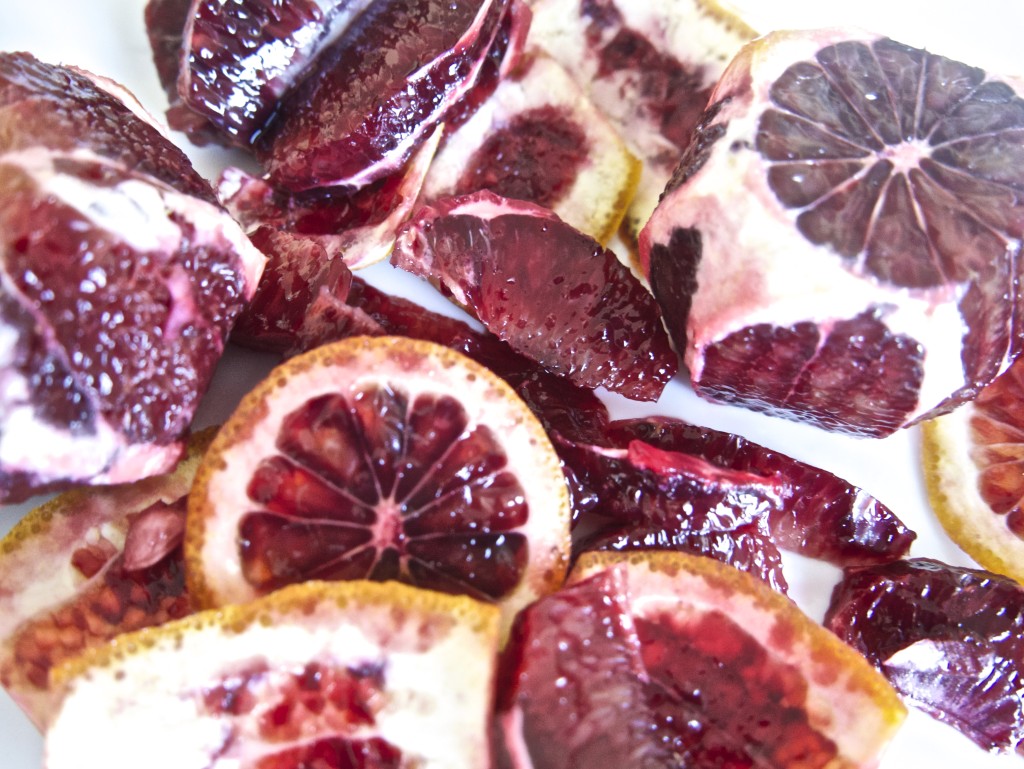 So, I gathered up my things, said goodbye to my love until we meet again, and furiously sped on home ready to eat these babies. Since standing at the counter with a pile of orange skins, hands stained blood red, a guilty look on your face isn't exactly what my family considers socially acceptable, I knew I needed a recipe stat.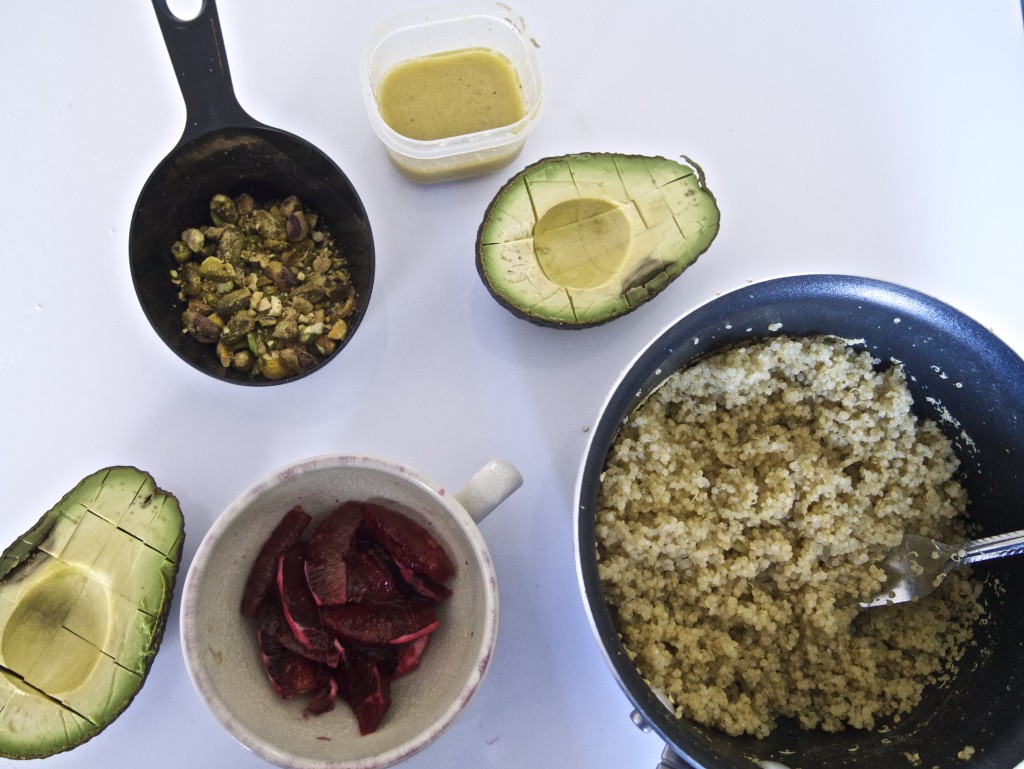 And that is how this salad was born. I call it a detox salad because the protein rich quinoa, juicy orange, creamy avocado, and crunchy pistachios make you feel triumphant and satisfied at the same time. Perfect for those whose new year's resolutions haven't quite held up (I'm with you all).
This makes an incredible lunch, or a delish side when you need something to brighten up the table. It's light enough to be served with fish, and the crunchy pistachios make it assertive enough to perfectly complement a roast chicken as well.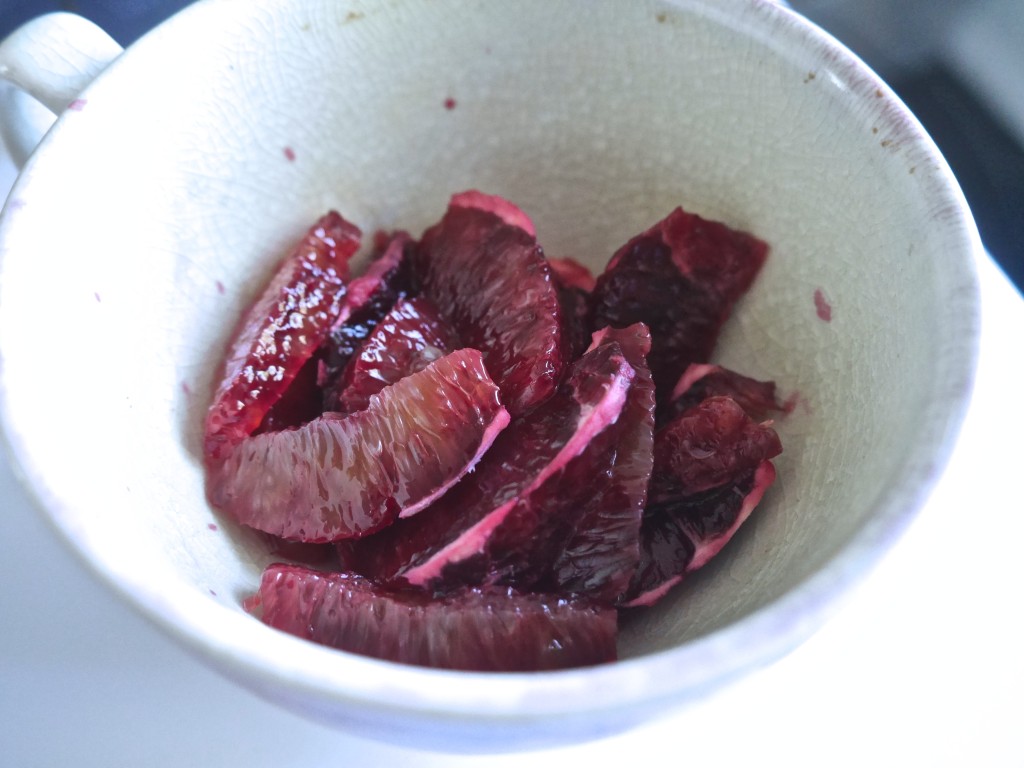 So, enough talk, let's begin. I can hardly call it a recipe since it's so simple, but here's the gist of it:
Start by cutting off the skin of the orange and segmenting it into chunks. Do the same for an avocado.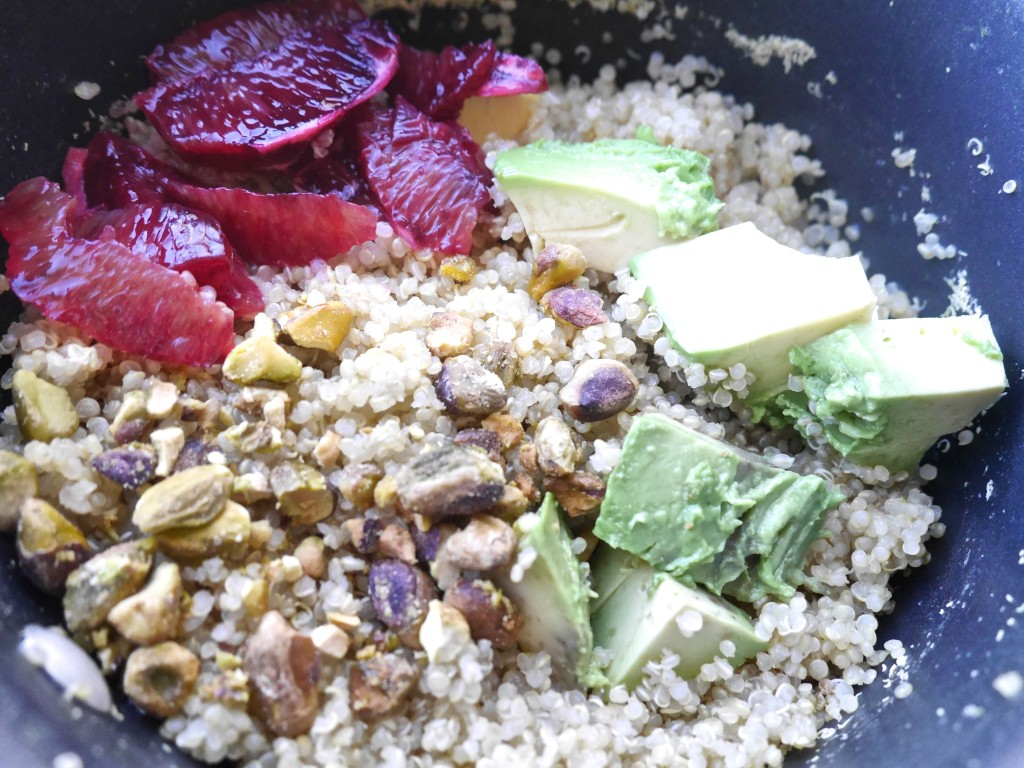 Cook quinoa in a little broth, it adds so much flavor, and let cool. Crush up some pistachios while the quinoa cooks.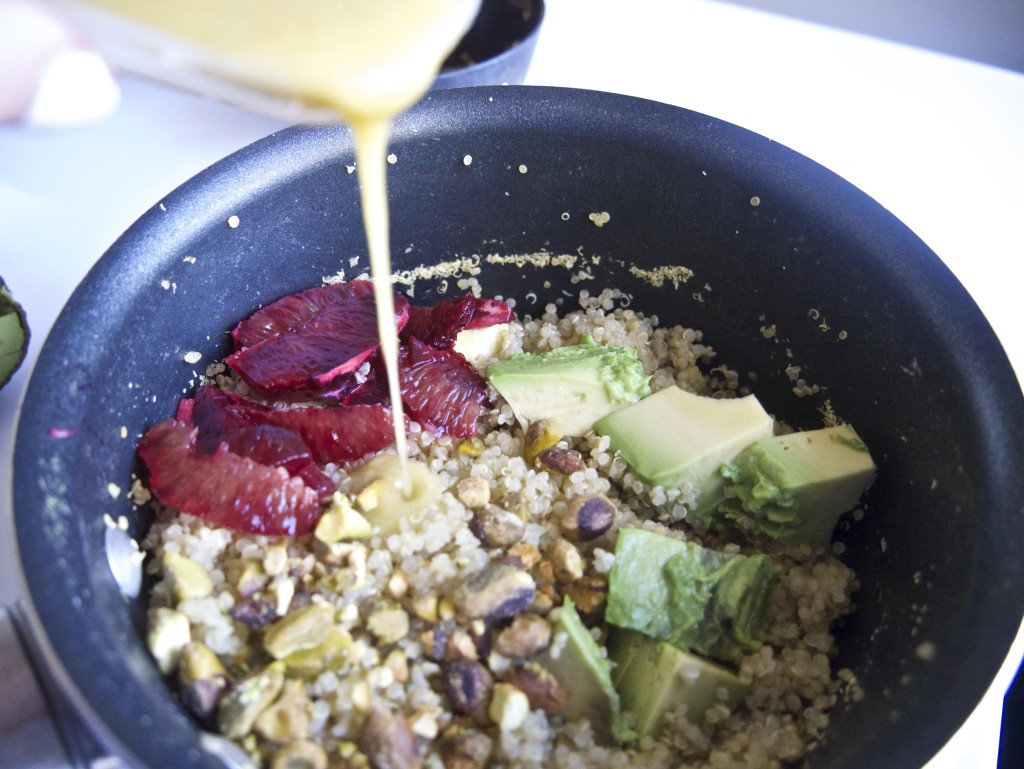 Shake together a quick dressing of apple cider vinegar, dijon, and olive oil and pour over the quinoa, avo, orange, and pistachios.
Plate up and enjoy!
'Detox' Quinoa, Blood Orange, Avocado, and Pistachio Salad (serves 1 as a main, 2 as a side)
3/4 cup quinoa
1 1/2 cups broth (I used organic chicken broth)
1/2  of an avocado, cut into chunks
1 small blood orange, peeled and cut into pieces
1/4 cup pistachio kernels, chopped
1/4 cup olive oil
1 T dijon
2 T apple cider vinegar
salt and pepper to taste
In a saucepan bring quinoa and broth to a boil and then simmer, covered until quinoa has absorbed all the liquid (about 20 minutes).
While the quinoa cooks, shake together the olive oil, dijon, and vinegar. Salt and pepper to taste.
Combine the cooked, cooled quinoa, half of the blood orange pieces,  half of the avocado chunks and half of the pistachio kernels in a bowl. Pour over a little dressing and gently toss to combine.
Garnish with the remaining toppings and add a little more dressing if needed. Now go enjoy the best packed lunch you're had in awhile.