This past weekend, Jade and I went to New York to visit her friends Joey and Cory, or as I like to call the most beautiful couple EVER. They were nice enough to welcome us into their gorgeous Tribeca apartment (see view below) and show us around for the weekend!
We started out the trip with the hopes of grabbing a classic NY bagel, but the deli we went to was sold out. *Jaw drops*… After my obligatory mini melt down, I settled for a plain roll (first world problems) and happily devoured the sandwich.
One of my favorite places in NY for anything with sugar and flour is Momofuku Milk Bar, the brain child of the fabulous Christina Tosi. Their birthday cake truffles are to-die-for and we may or may not have bought three packs..
Thankfully Joey and Cory love to eat as much as I do, so they took us to the chic taco restaurant (oxymoron I know) called La Esquina.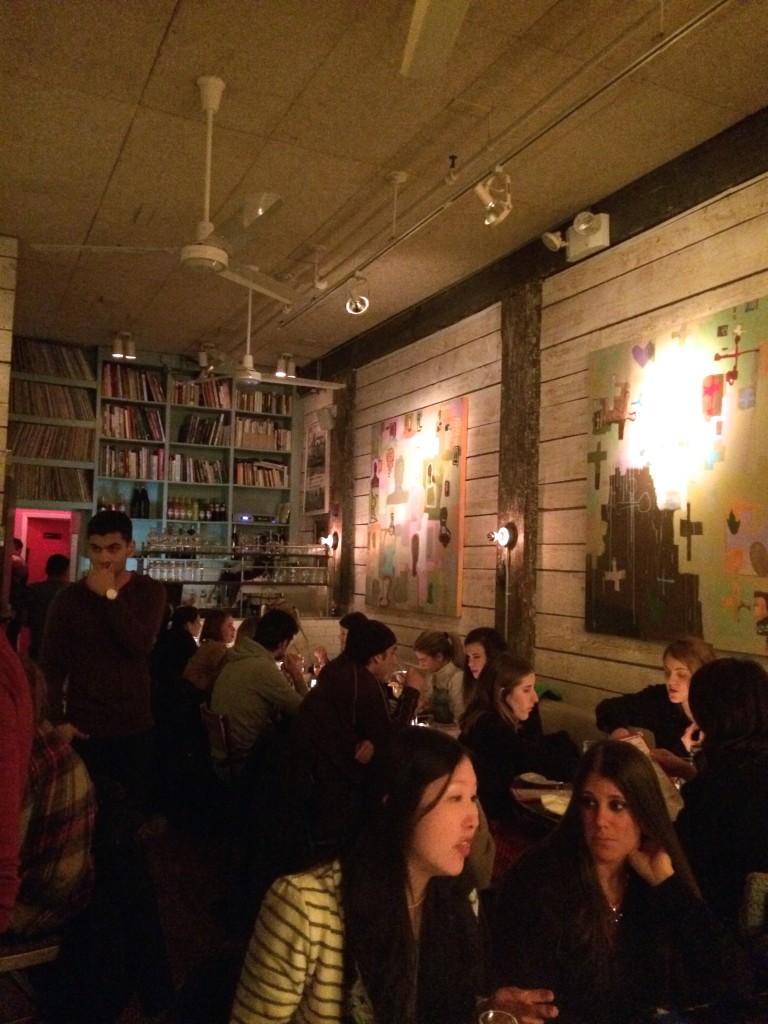 The back wall is covered in books, and the downstairs houses a tequila bar! But, what I know you guys are really here for is to hear about the food, so first off: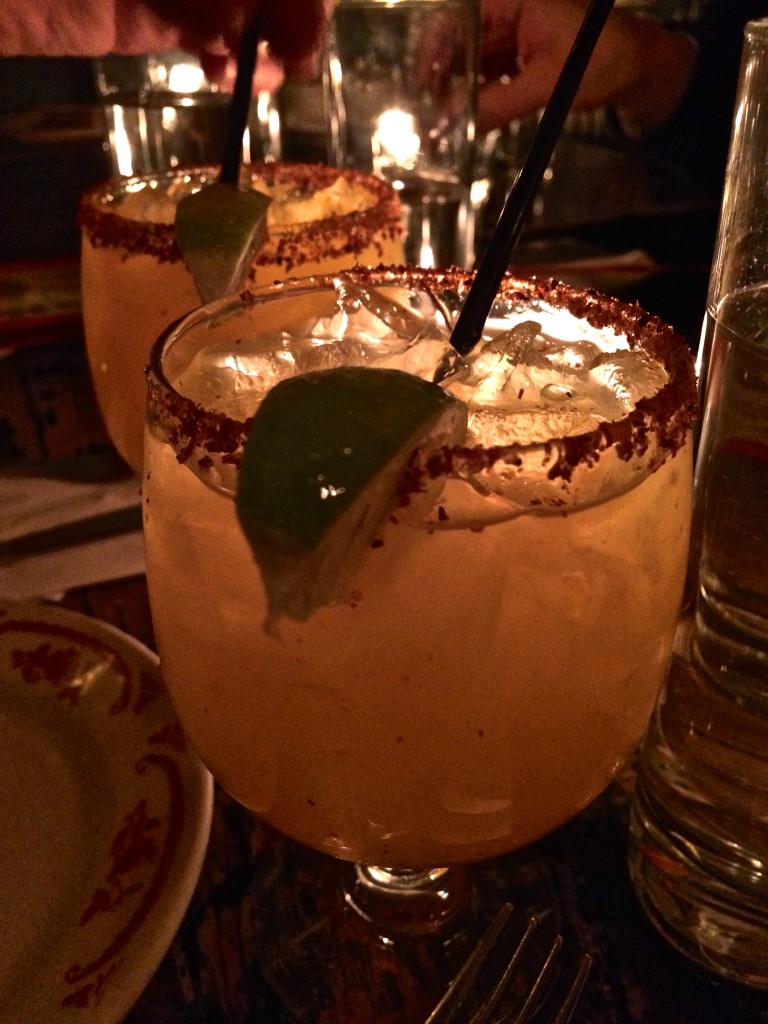 Seriously incredible passion fruit margs with chipotle salt on the rims. Love the combo of smoky, sweet, and tart.
The lighting totally doesn't do these justice, but these are without a doubt the best fish tacos I've ever had.
Incredibly fresh market fish, shredded cabbage, shaved onions, and the most delicious salsa verde that I would pour on everything if I could. *cue horrified look from my boyfriend*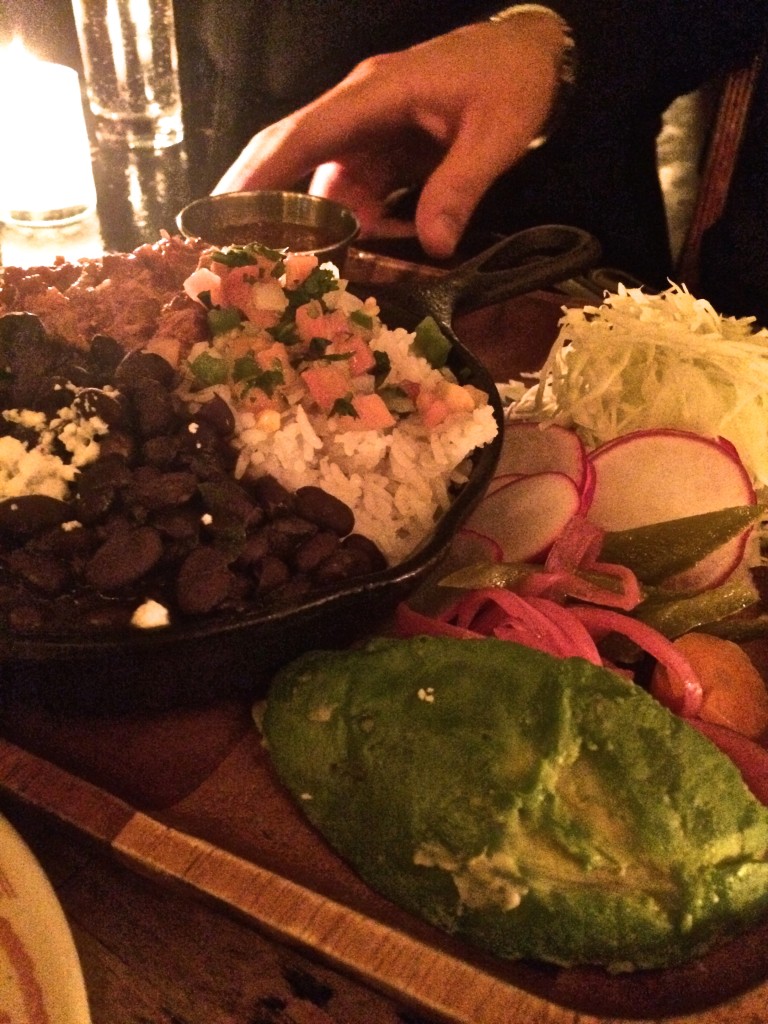 Next up we headed to The Gilded Lily for a few drinks!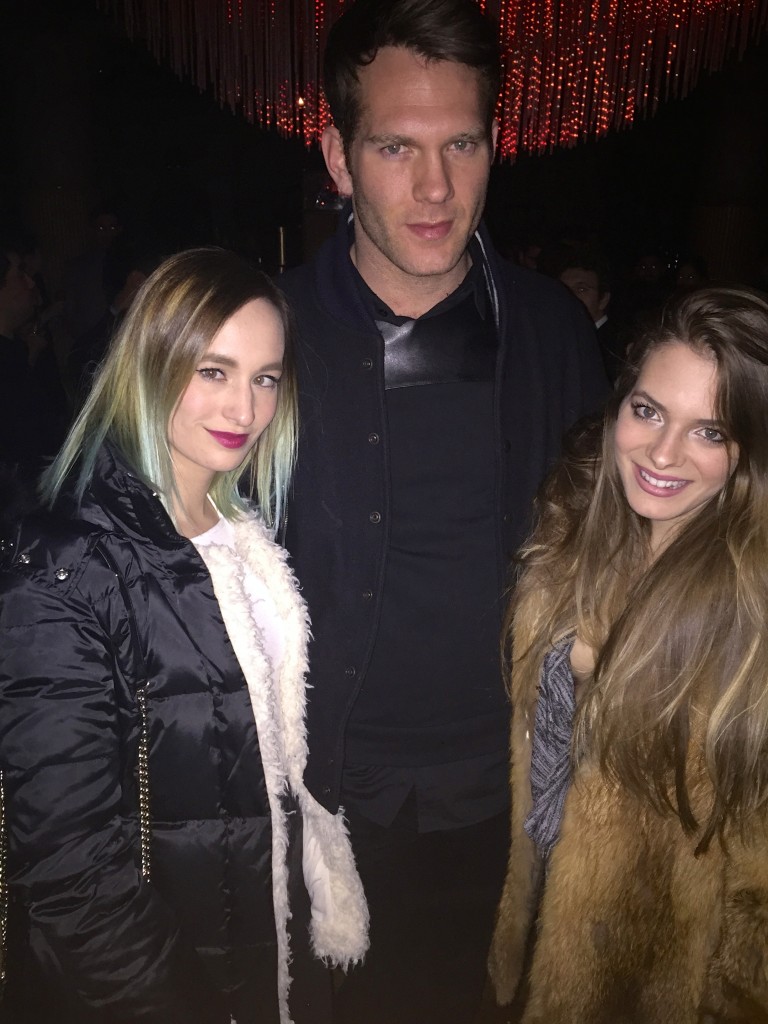 The club has the most gorgeous chandelier (look behind Cory's head) that descends over the dance floor.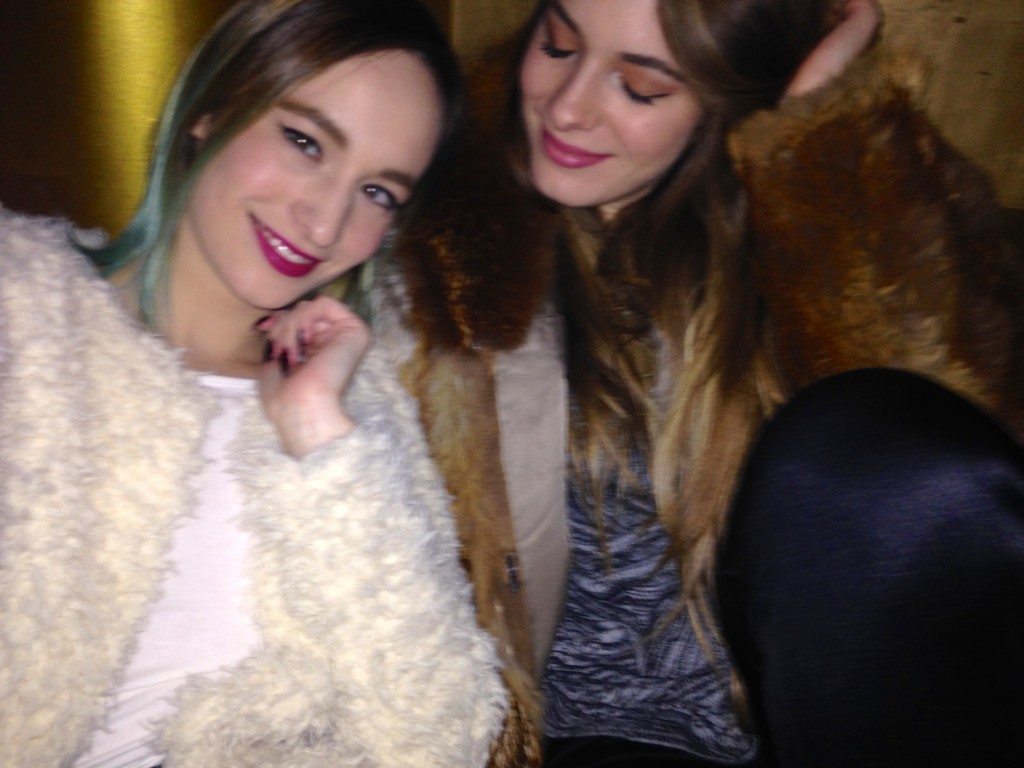 Next up, we cabbed over to Marquee to dance off those tacos.
I loved this place; it reminded me so much of my favorite club in Sweden!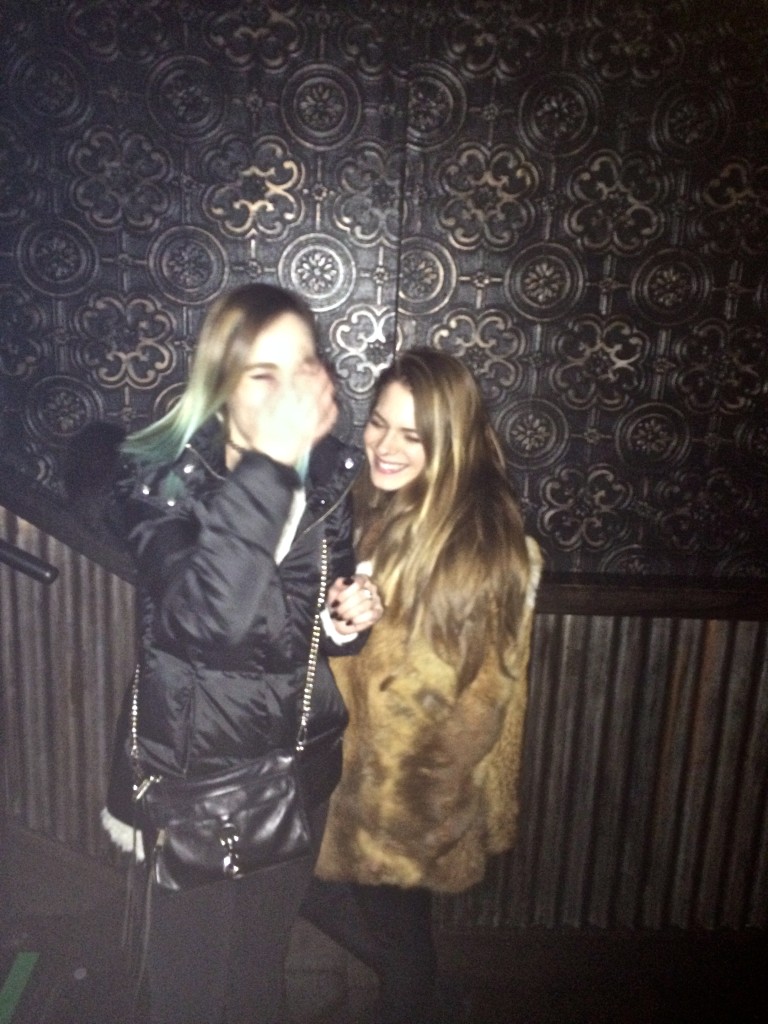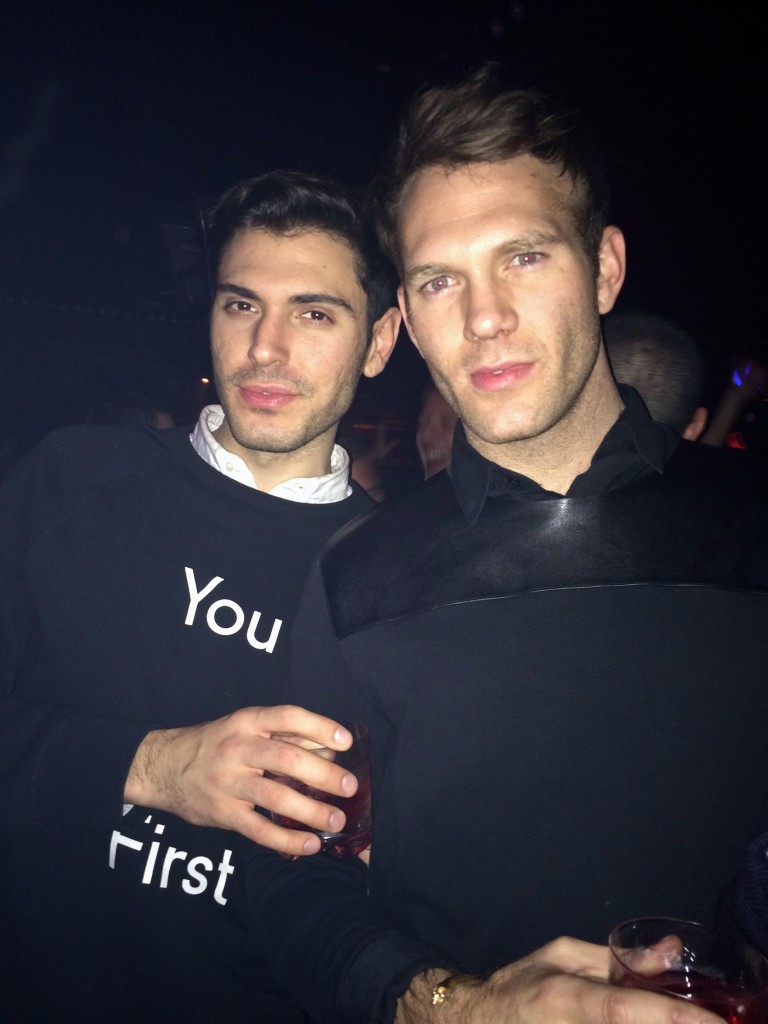 I've come to the sad conclusion that my bone structure will never look like theirs due to my unbridled love for butter and sugar…
Anyways, I woke up the next day feeling a little worse for the wear, but luckily Joey knew of the perfect cure!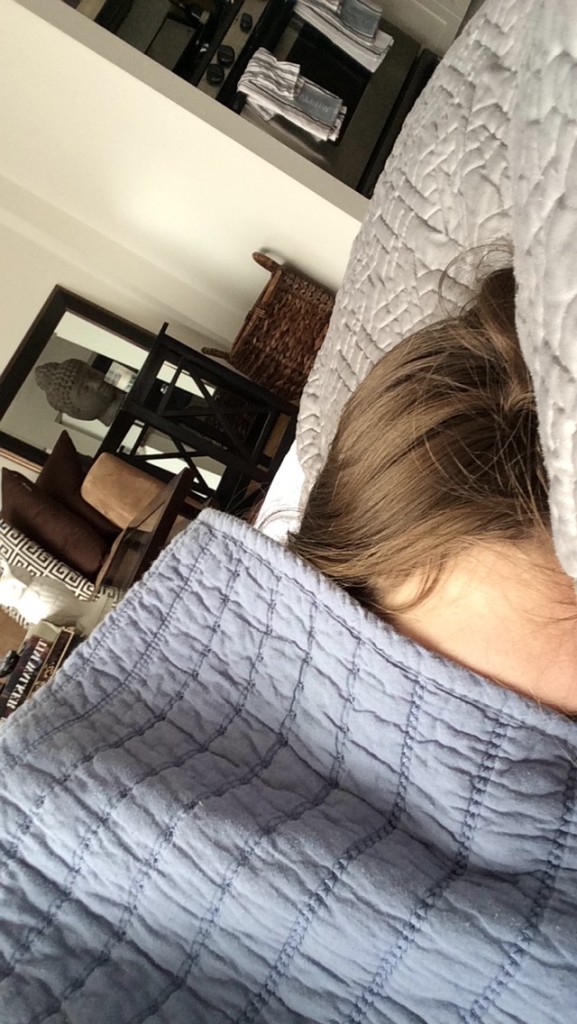 We took the subway over to Brooklyn for a bottomless brunch at world famous Baby's All Right.
I got the truffled egg toast with roasted brussel sprouts, and it was easily one of the best breakfast's of my life. The thick brioche was drenched in truffle oil, capped off with a glorious crown of gruyere, and dripped molten egg yolk with each prod.
I'm forever ruined, how am I going to have eggs without truffle oil from now on?!!?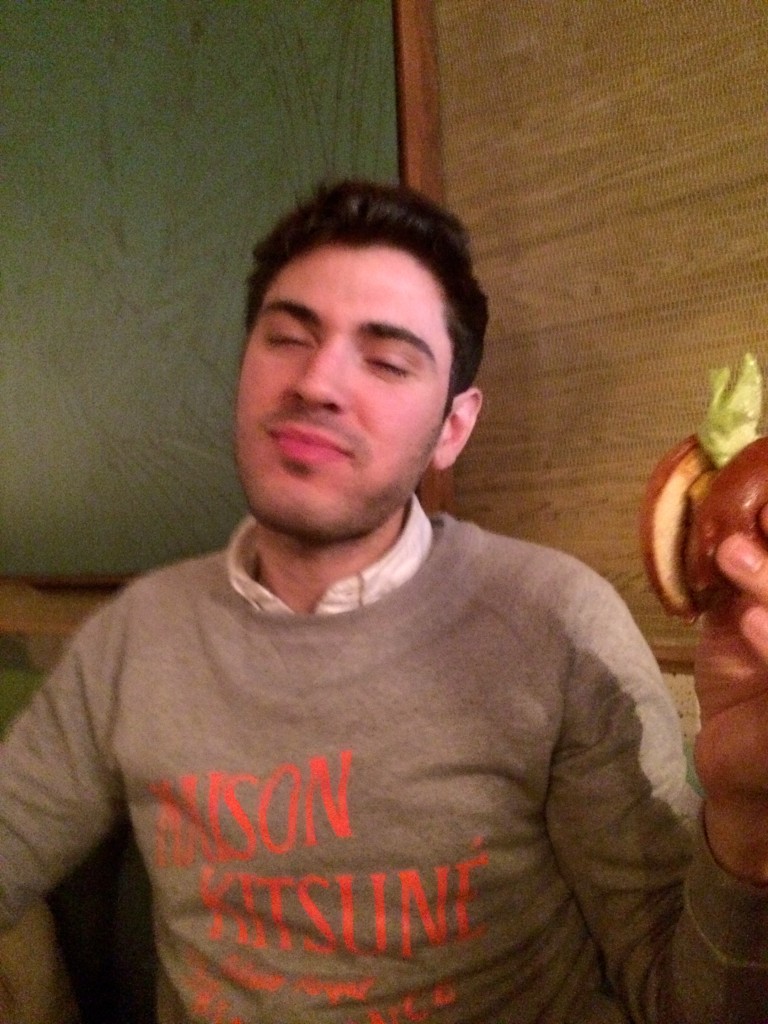 Clearly Joey enjoyed his breakfast as well. We downed mimosas, greyhounds, and bloody's until 5 pm (don't judge), and then trekked back to Manhattan.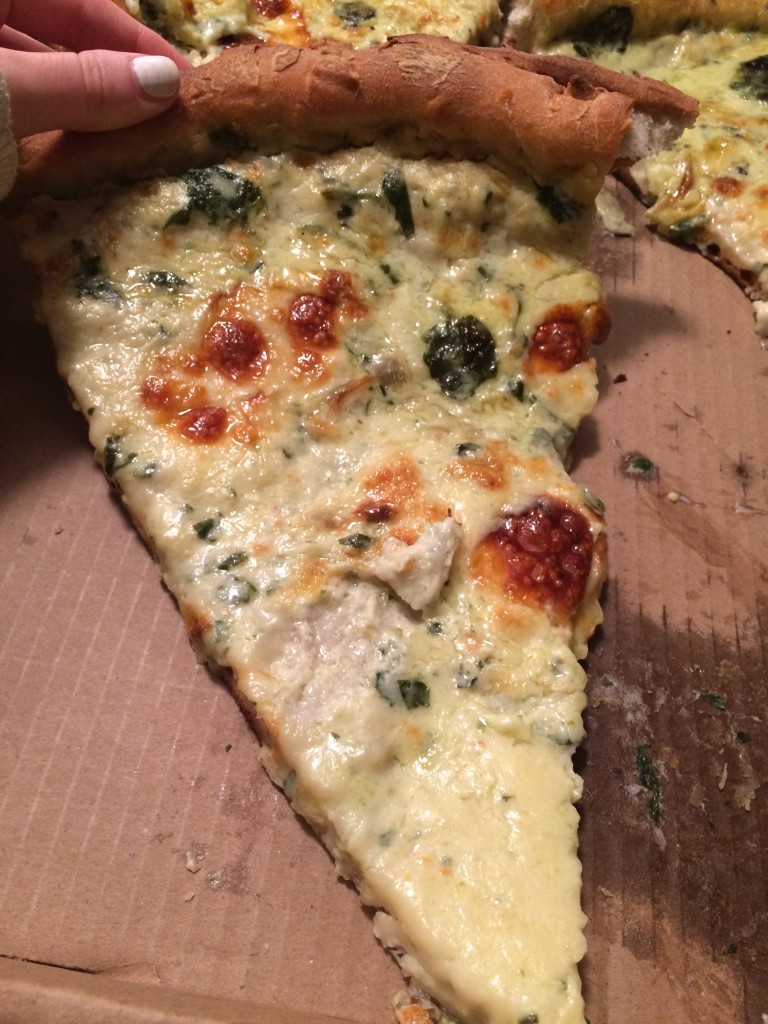 Thankfully, Joey planned ahead and had these beautiful slices of artichoke pizza waiting for us by the time we got back!
Up next? Dinner of course! Cue Locanda Verde:
Cory and I, before I got distracted by this: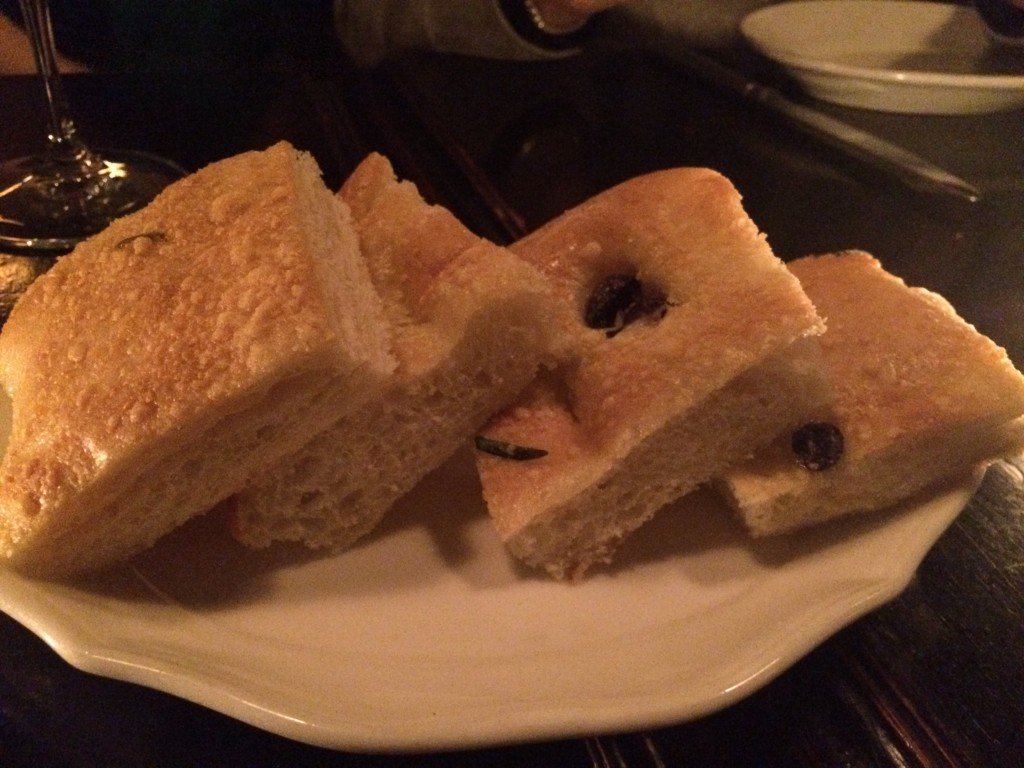 Shatteringly crisp foccaccia drenched in olive oil with a fluffy interior.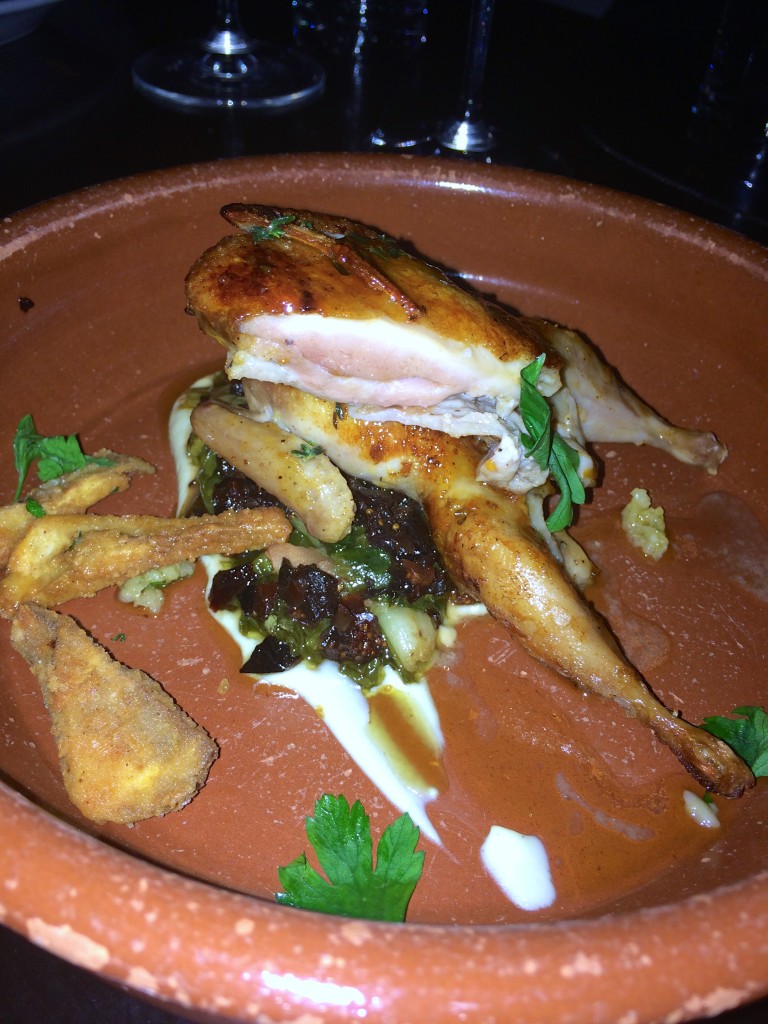 Roasted quail with fig tapenade.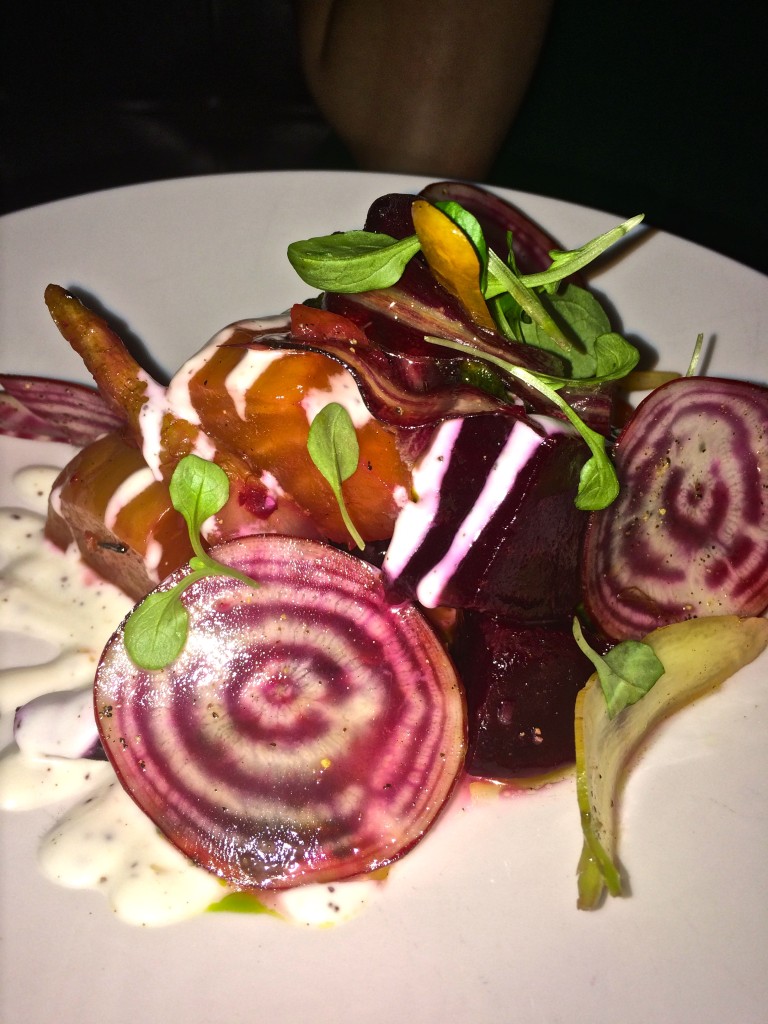 Beet salad with spiced carrots, yogurt, and pistachio vinaigrette.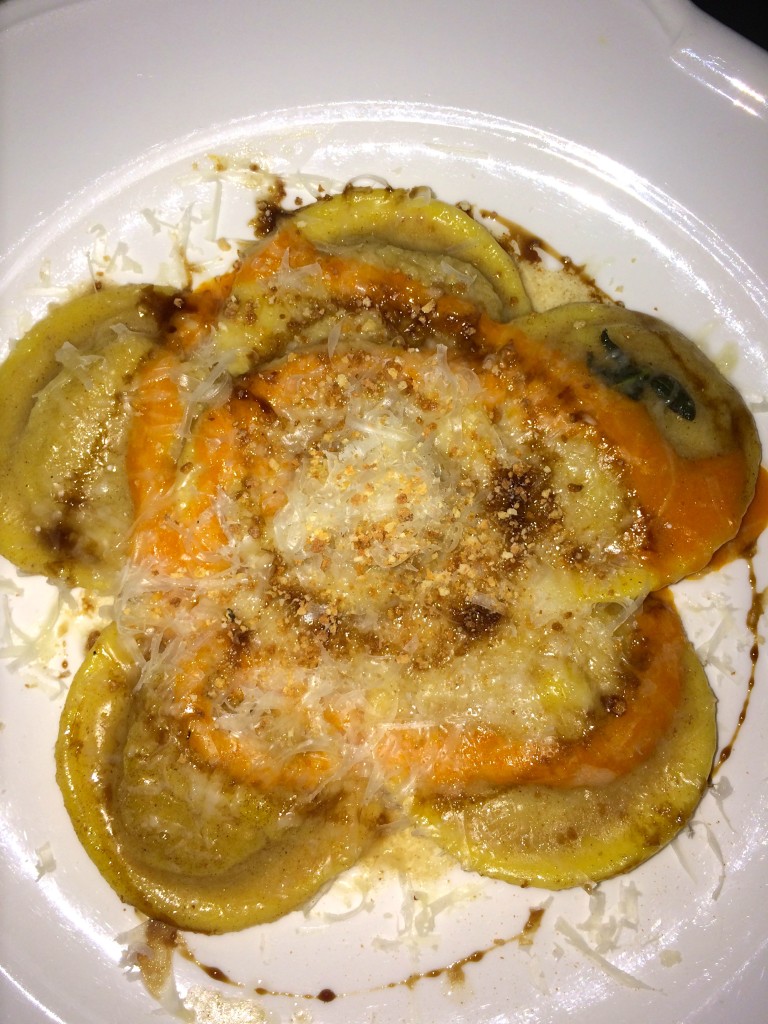 Pumpkin tortelli with sage and browned butter (you can probably guess this was mine). Dare I say, I like my butternut squash tortellini a bit better!!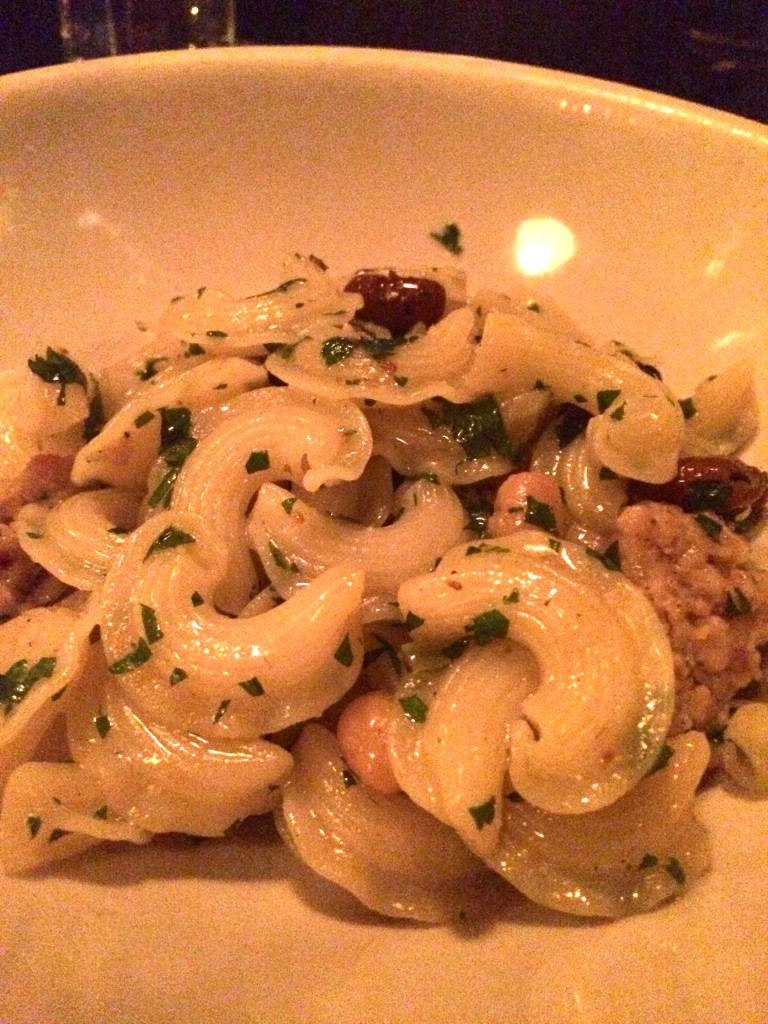 Creste de gallo with rabbit and fennel. And finally my favorite (drumroll please):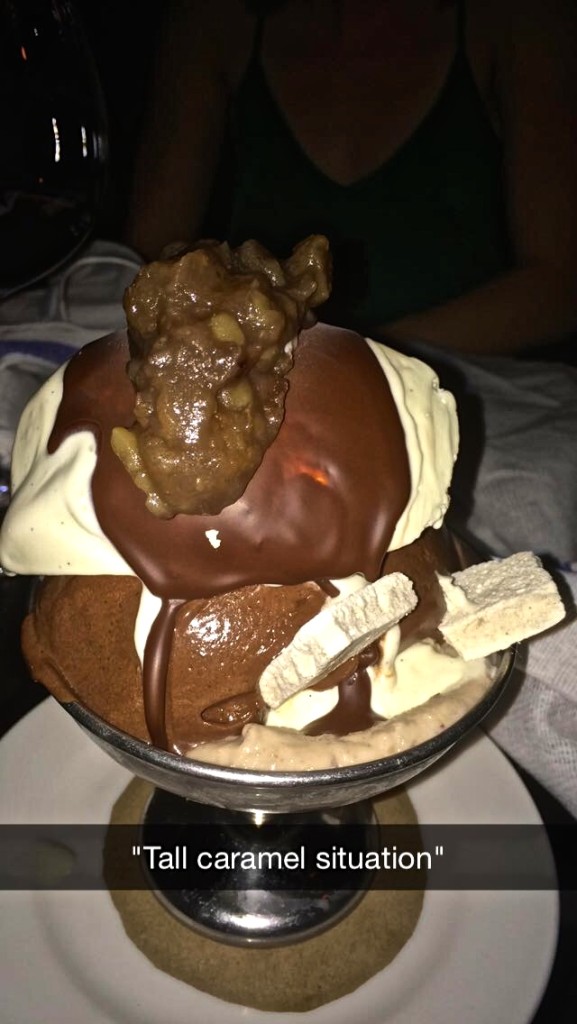 I have never laughed so hard as when Cory ordered this. He saw someone walk by with this glorious sundae and described it to our waiter as a "tall caramel situation"! Needless to say it was incredible.
We decided to walk off our food hangovers and head over to The Standard Hotel for a nightcap.
This was easily one of the most gorgeous hotels I've ever been to. The upstairs bar was gilded with gold lighting, and stunning cocktail waitresses sauntered around in champagne silk dresses.
With each twist and turn the hotel changed drastically. One minute it was the stunning gold bar, the next, a full fledged dance club. I would highly recommend a trip if you're in NY.
We all meandered back to the apartment feeling slightly less full than before and passed out almost immediately.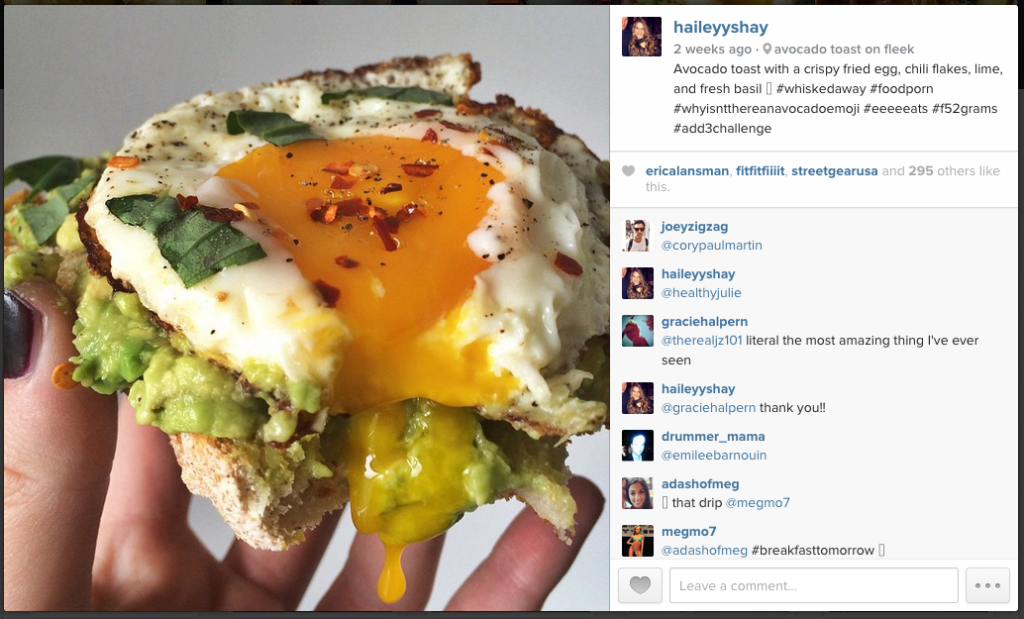 The next morning I made everyone avocado toast with poached eggs, and then we headed back to D.C.. Thank you Cory and Joey for an amazing weekend!