Right now, snow is piling up on the roads, weighing down the tree branches, and preventing me from getting to the gym. How awful right?!!?! So instead of taking the high road and and maybe having a green juice or a detox salad, I was craving something without vegetables in it. I know, call me crazy.
I had an apple in my fridge, some almond milk, and a few other ingredients, and then the lightbulb went off… a dutch baby! For those of you that haven't had one, it's a sweet popover that's crispy on the bottom, with a custard-like interior, dusted with mounds of powdered sugar.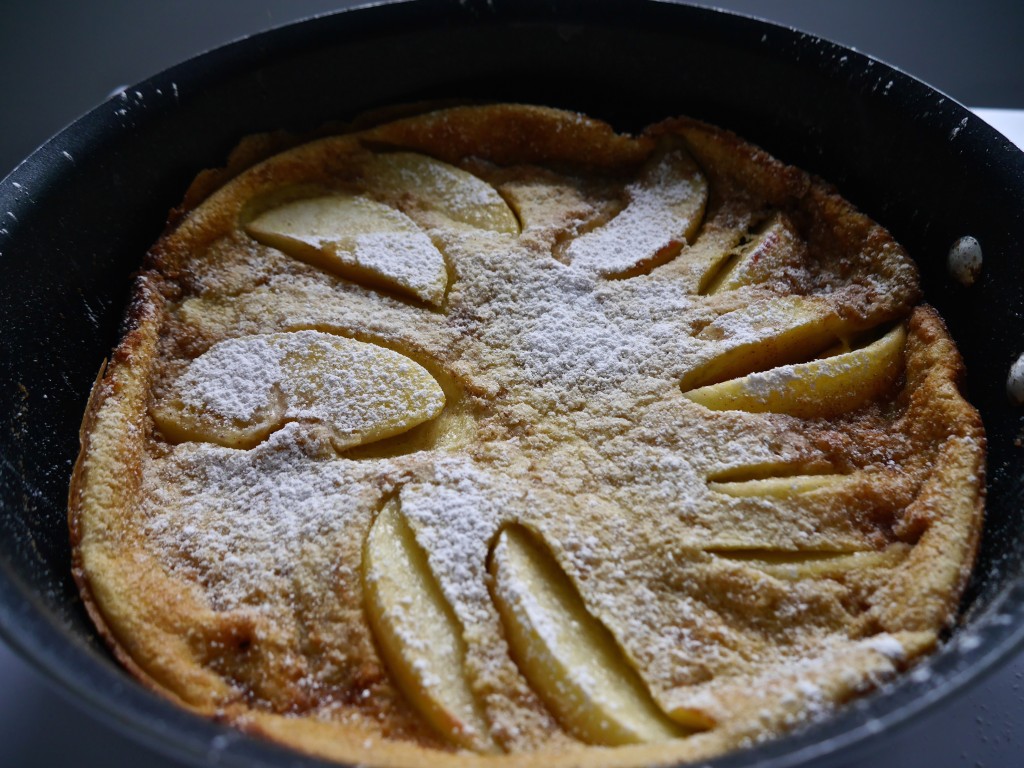 It rises as it bakes and then when you take it out of the oven the center collapses, leaving you with crisp fluffy edges and a silky middle. I love it because it isn't too sweet, so you can eat a lot of it without feeling guilty!
The recipe is meant to serve four, but if you insisted on eating it straight out of the pan I wouldn't judge, I'd join.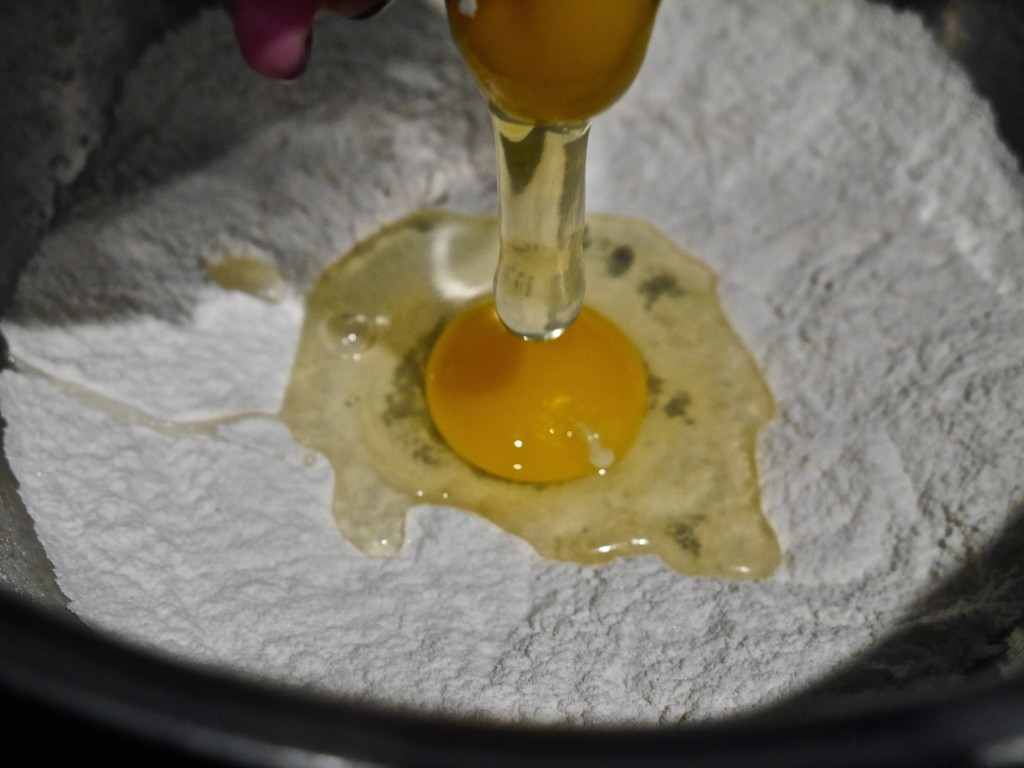 The batter is incredibly simple and similar to making crepes. Mix up a few dry ingredients and make a well in the middle. Stir in some eggs and almond milk and let sit for a 30 painful minutes.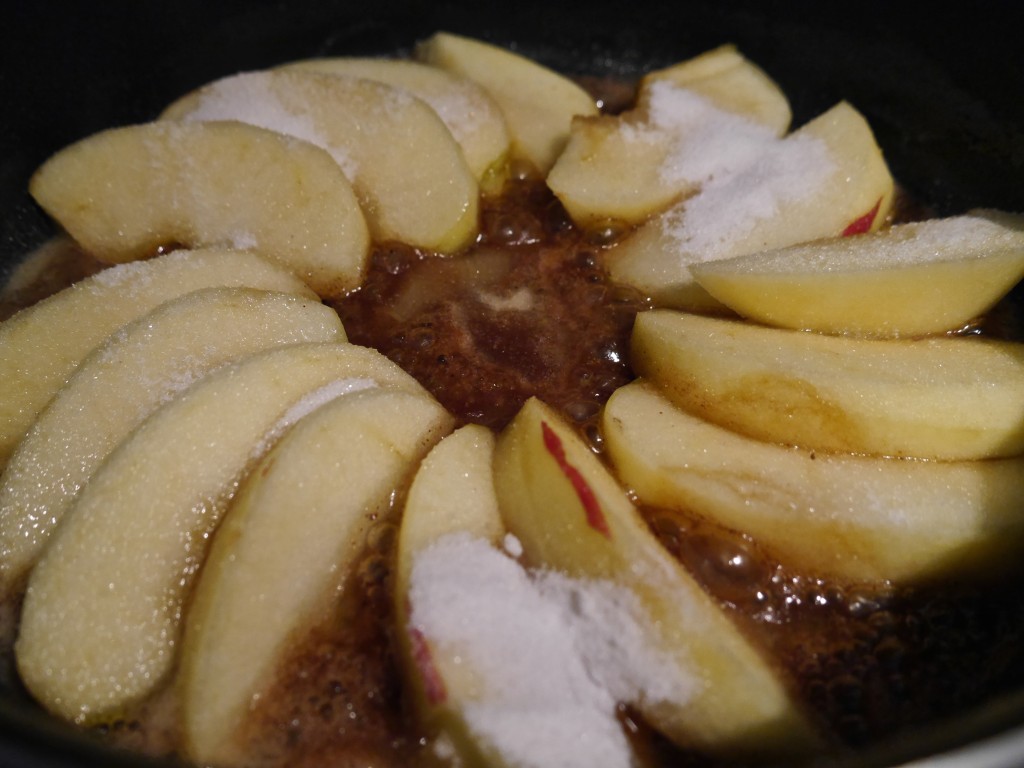 Melt some butter and sugar in a pan and lay over apple slices.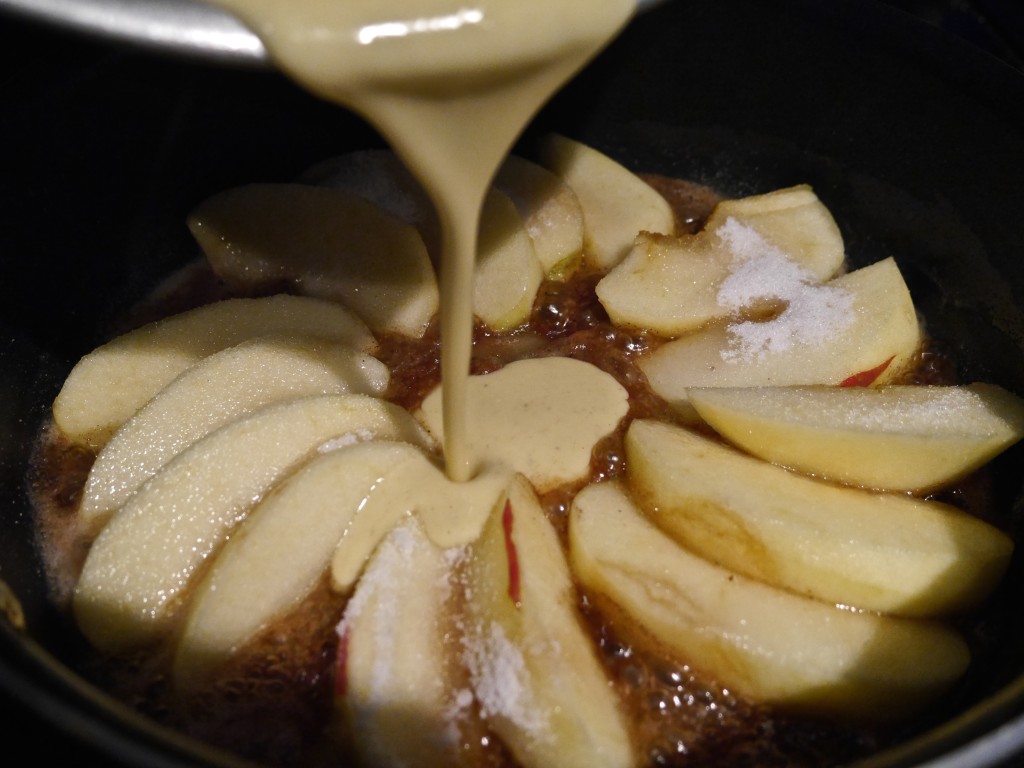 Gently pour the batter over the apples, and pop in the oven.
It emerged from the oven, bubbling, infusing my house with rich butter and apple cinnamon.
I dusted the pancake with tons of powdered sugar, and forced myself to cut it into a 'serving' (don't think I didn't go back for more). This is easily one of the best breakfasts I've ever had, and what I would consider the naughty version of the vegan pancakes I posted last week. Enough talk, make this for yourself and you'll see!
Apple Cinnamon Dutch Baby (serves 4) recipe slightly adapted from here
1/2 cup flour
1/2 cup sugar plus 1 T, divided
1/2 t baking powder
pinch of salt
4 eggs
4 T butter, melted and divided
1 t vanilla extract
1 cup milk (I used almond)
1 tart apple, peeled cored and sliced
1 t cinnamon
Combine flour, 1 T sugar, baking powder, 1/2 t cinnamon, and a pinch of salt.
Make a well in the middle of the flour, and add in the eggs, 2 T of melted butter, and vanilla.
Gradually stir in the almond milk and let the batter rest for 30 minutes. Preheat the oven to 425.
Combine the 1/2 cup sugar and 1/2 t cinnamon in a bowl.
In a large skillet melt the other 2 T of butter over medium high heat and sprinkle over half of the cinnamon sugar mixture.
When the butter and sugar are bubbling, layer the apples in the pan and sprinkle over the remaining cinnamon sugar mixture.
Gently pour the batter over the apples and pop in the oven for 15 minutes.
Lower the oven to 375 and bake for an additional 10 minutes.
Sprinkle tons of powdered sugar on top and dig in!