The time has come: the holiday music is over, people begin to take down their lights, resolutions are made, and frazzled christmas trees lay limp at the foot of every driveway. The scent of buttery pie crust that reached my nose every morning is beginning to fade, and the leftovers of corn pudding from Christmas are dwindling as we speak. As much as I enjoyed the holidays, and of course all the food that came with it, I can't say I'm too upset to no longer hear "Raindrops on Roses" during every, yes every shift at work.
But, just because the holidays are almost finished doesn't mean we still can't take inspiration from them. Pungent bittersweet chocolate, rich brown sugar, and maybe (definitely) a scoop of butter pecan ice cream all remind me of my favorite food-driven gatherings.
These cookies are everything I love in the most convenient and very portable morsel. The oats add heft to a buttery dough, the bittersweet chocolate reminds you that these are naughty but not so naughty that January 1st you have to cut them loose, and the pop of salt give you the notion that warmer days at the beach are to come.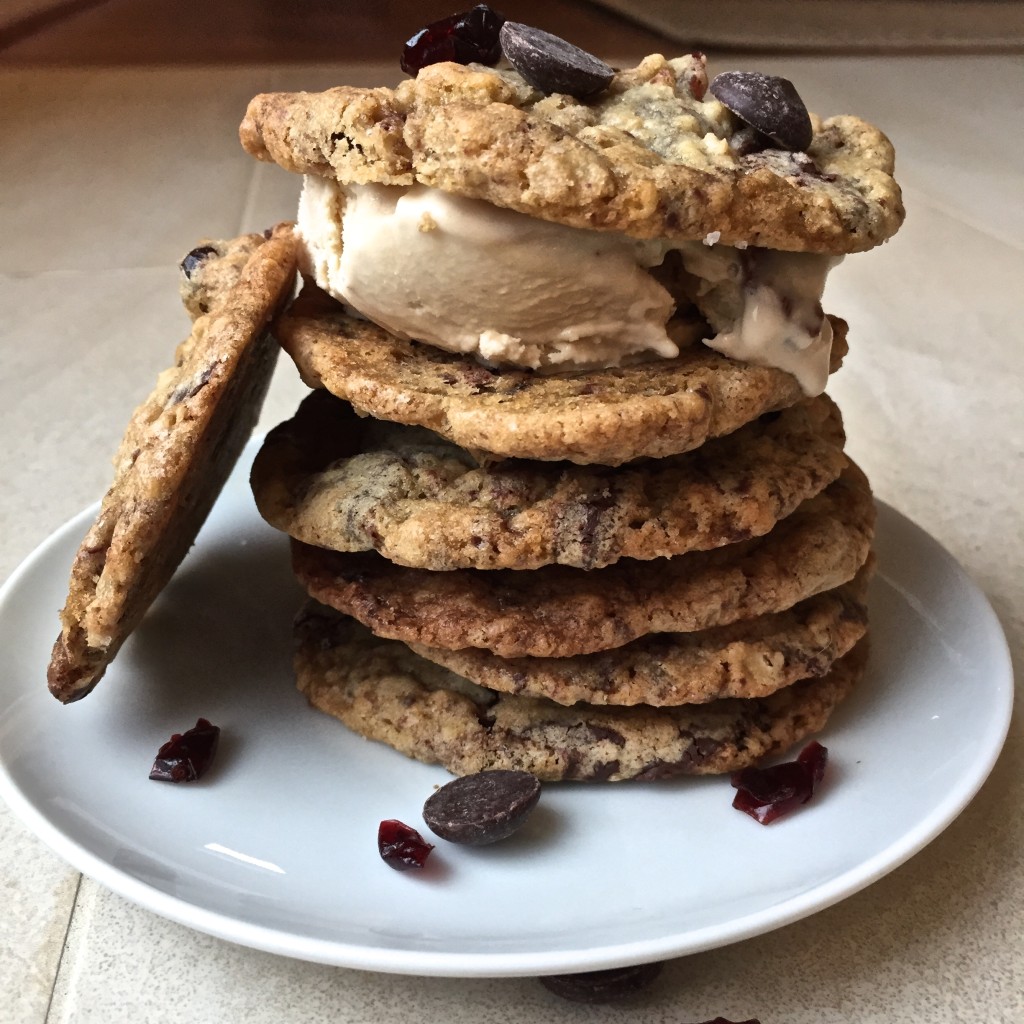 The recipe comes from one of my favorite domestic goddesses, Ina Garten. I took out a little of the chocolate, added more cranberries for a tart snap, and served them with a rather large scoop of gelato sandwiched in between two of the fleur-de-sel flecked beauties. Ready?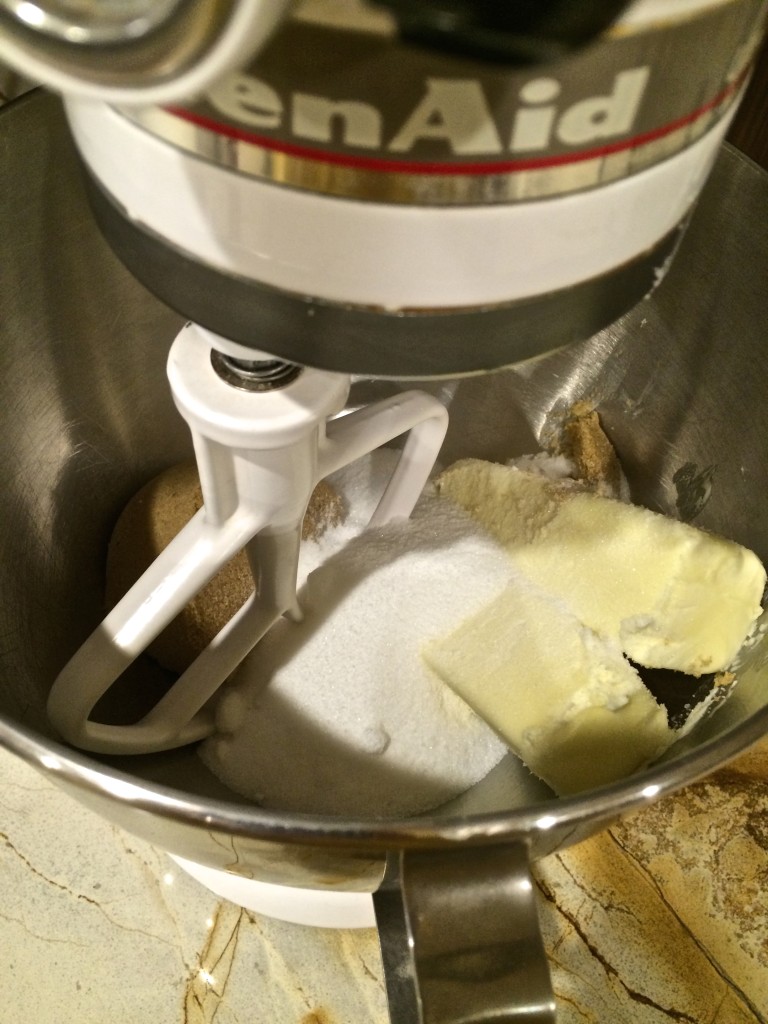 Like every good cookies recipe, start by creaming together butter, white sugar, and brown sugar together until pale and fluffy.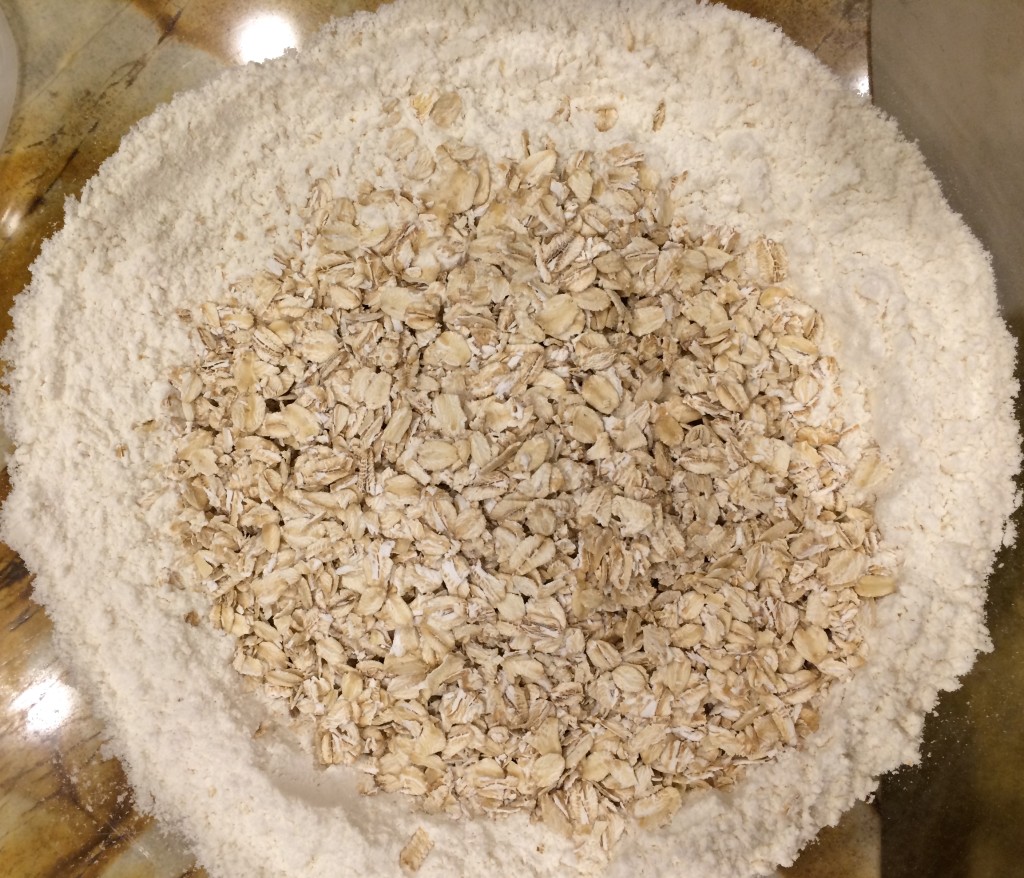 Combine oats, flour, baking soda, and salt into a bowl.
Add eggs and vanilla to the butter and sugar mixture, and chop your chocolate into manageable chunks.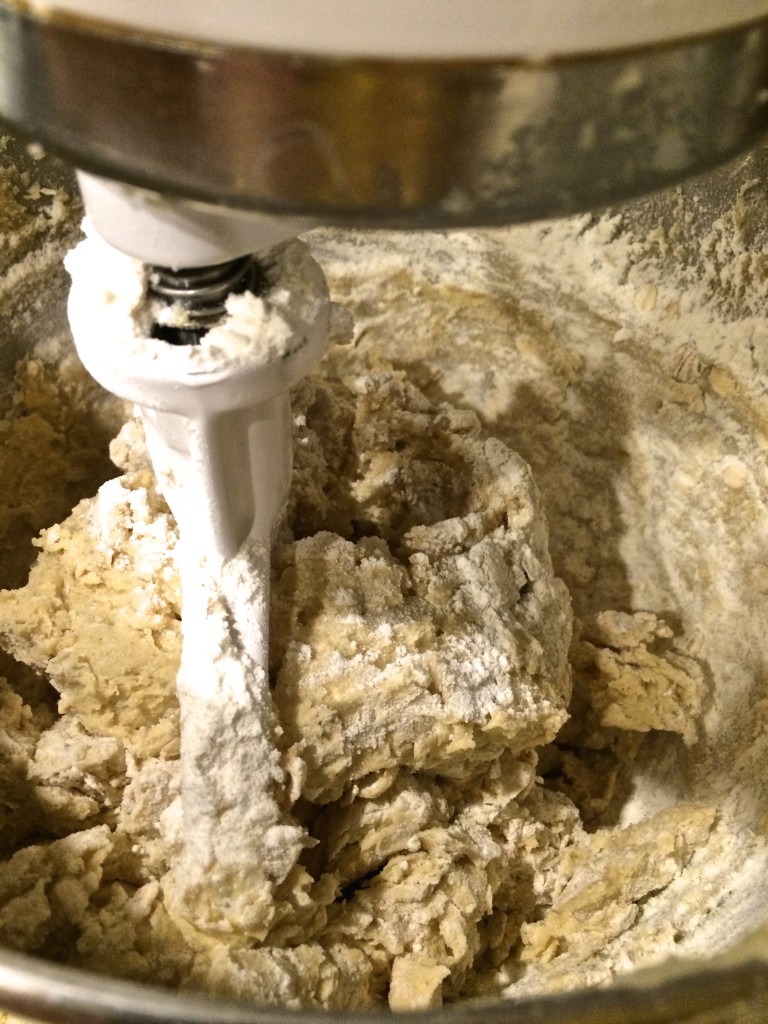 Gradually add the flour mixture to the wet ingredients, and make sure not to over beat! Over beating is the enemy of tender cookies; my batter was by no means fully mixed when I went to the next step.
Gently fold in the cranberries and chocolate chunks, and scoop the dough onto parchment lined trays.
Sprinkle a little fleur de sel on top of each cookie, and pop in the oven for 10-12 minutes.
Ah the pools of melted chocolate, pockets of cranberries, and bites of salt make the most perfect cookie I've ever tasted. If you find yourself with a glass of wine, a few cookies, and netflix (see below) it just might be the best night you've had in awhile 😉
Also, if you plan on taking photos of the cookie ice cream sandwiches, which I highly recommend, take my advice and do it in private. I logged on to snapchat and saw that my friend Jade had posted this stalker pic of me styling my photo (totally normal right??) for everyone to see. In case you're wondering, the cream colored tile of my kitchen floor does in fact make the perfect background for these cookies!
Bittersweet Chocolate Cookies with Oats and Cranberries (makes 28-30 cookies) recipe adapted from Ina
2 sticks unsalted butter (room temp)
3/4 cup light brown sugar (lightly packed)
3/4 cup granulated sugar
2 t vanilla extract
2 large eggs
1 3/4 cup flour
1 t baking soda
1 t salt
1 1/4 cup old fashioned oats
8 ounces bittersweet chocolate, chopped into small chunks
1 cup dried cranberries
fleur de sel
Pre-heat your oven to 375 and line 3 cookie sheets with parchment
In the bowl of a stand mixer, or using a hand mixer, cream together the butter and sugars until light and fluffy.
Meanwhile mix together flour, baking soda, oats, and salt.
Add vanilla extract to butter mixture, and beat in eggs one at a time. Scrape down the bowl.
On low speed add flour mix to wet ingredients, and do NOT over beat!!
Fold in cranberries and chocolate and scoop dough (I used an ice cream scoop) onto baking sheets a few inches apart.
Sprinkle a little fleur de sel on top of each cookie, and bake for 10-12 minutes; they should be golden on top.
*Optional* add a scoop of gelato between cookies and serve as sandwiches.