Sunday my dad and brother decided to try their hand at deep sea fishing, so naturally my mom and I opted out and decided to have a girl's day instead. We had a million coupons for the Mosaic Farmer's Market so we headed down around noon to check it out.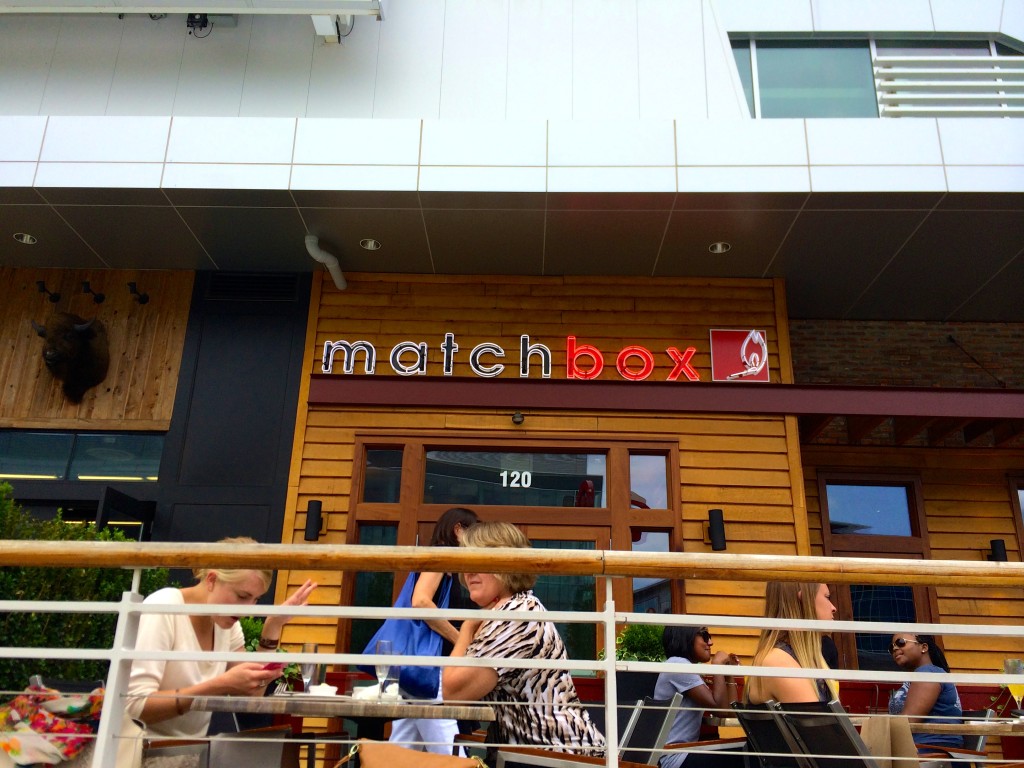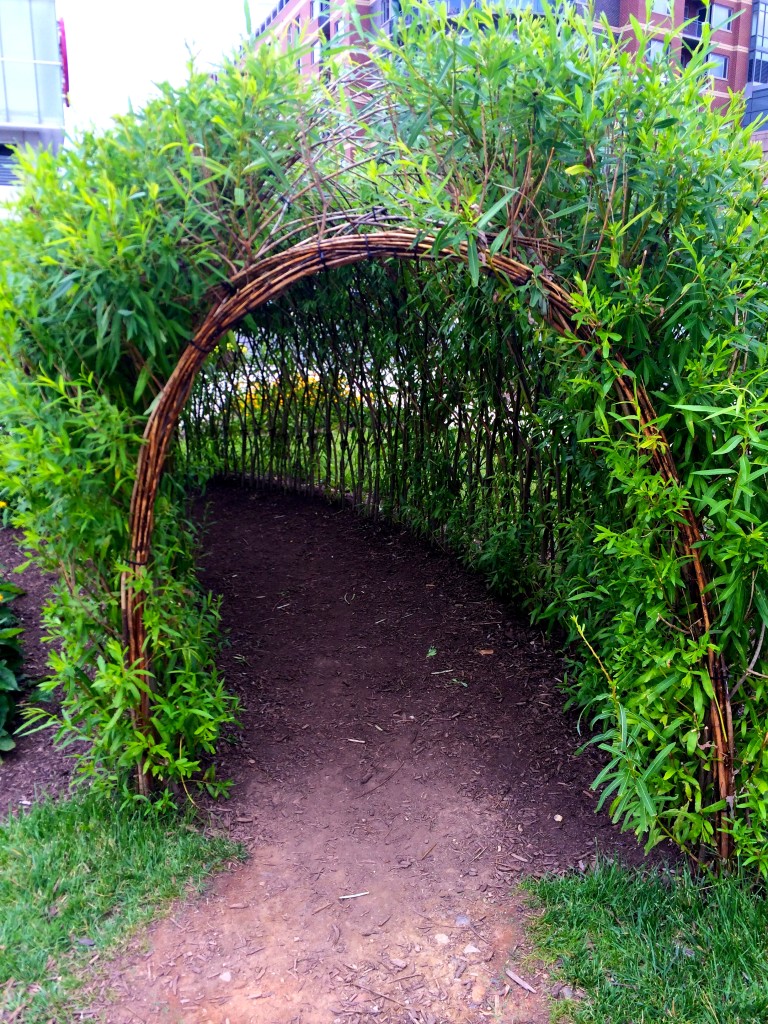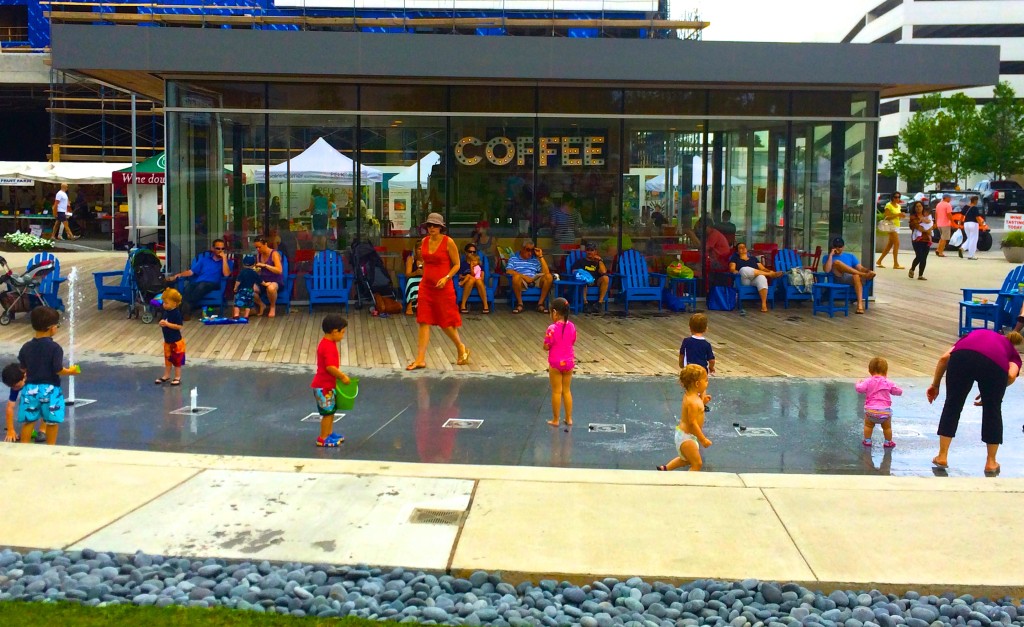 In case you haven't been, the Mosaic District is the cutest area in Merrifield that boasts unique restaurants, coffee shops, theaters, and gardens.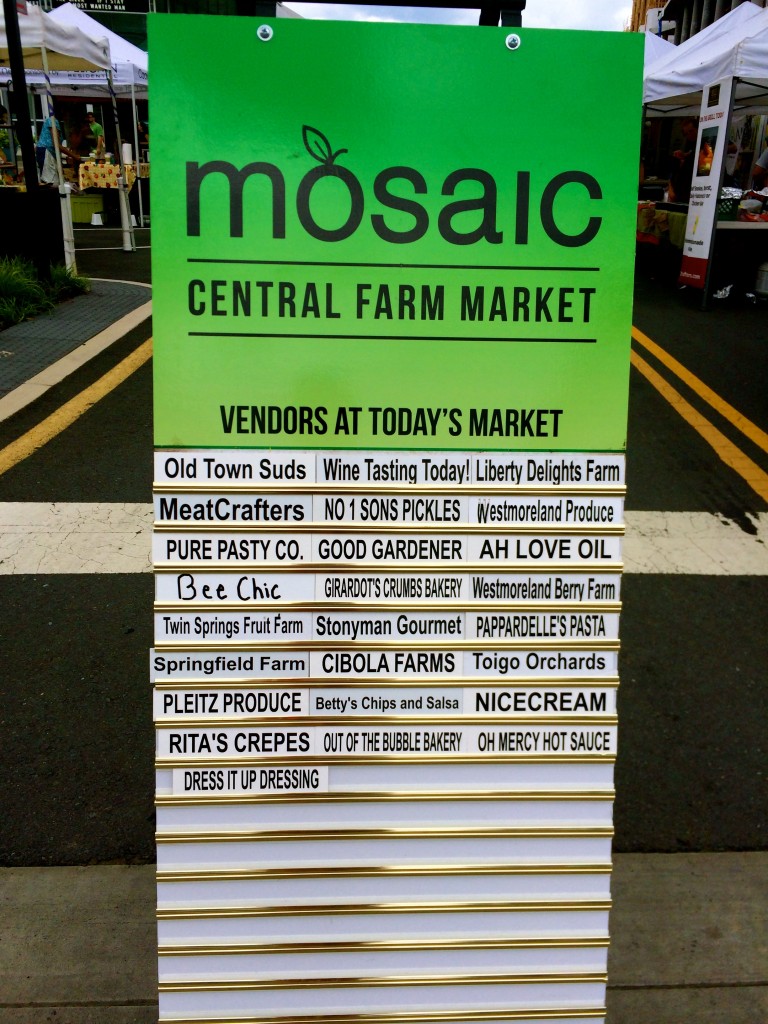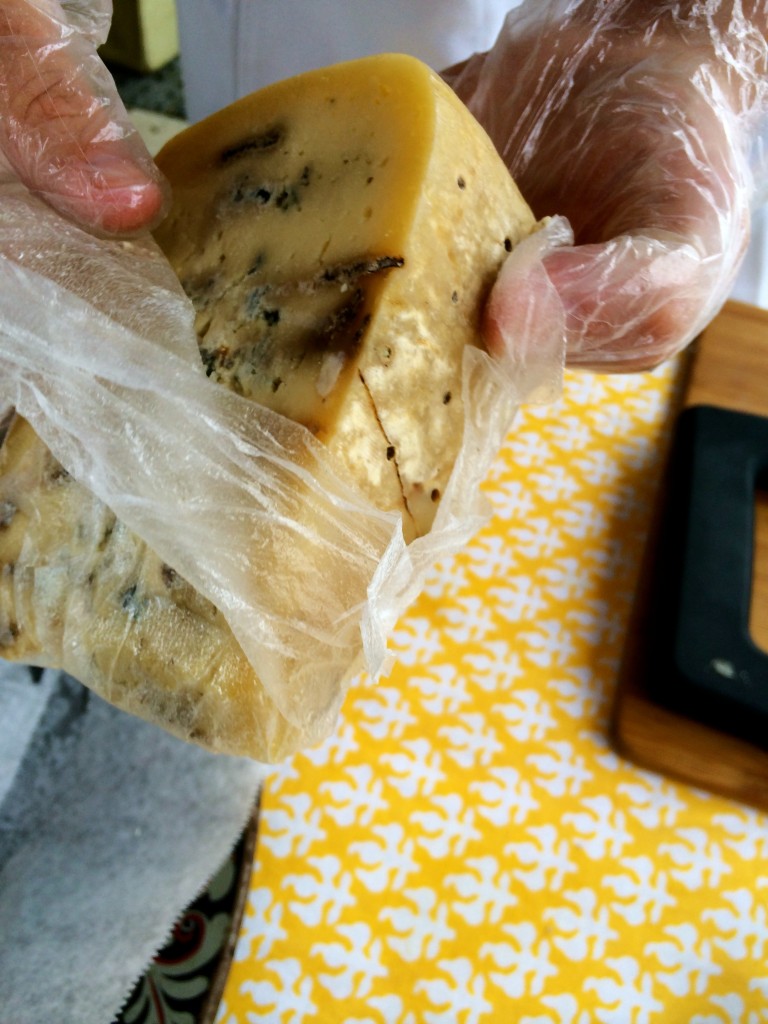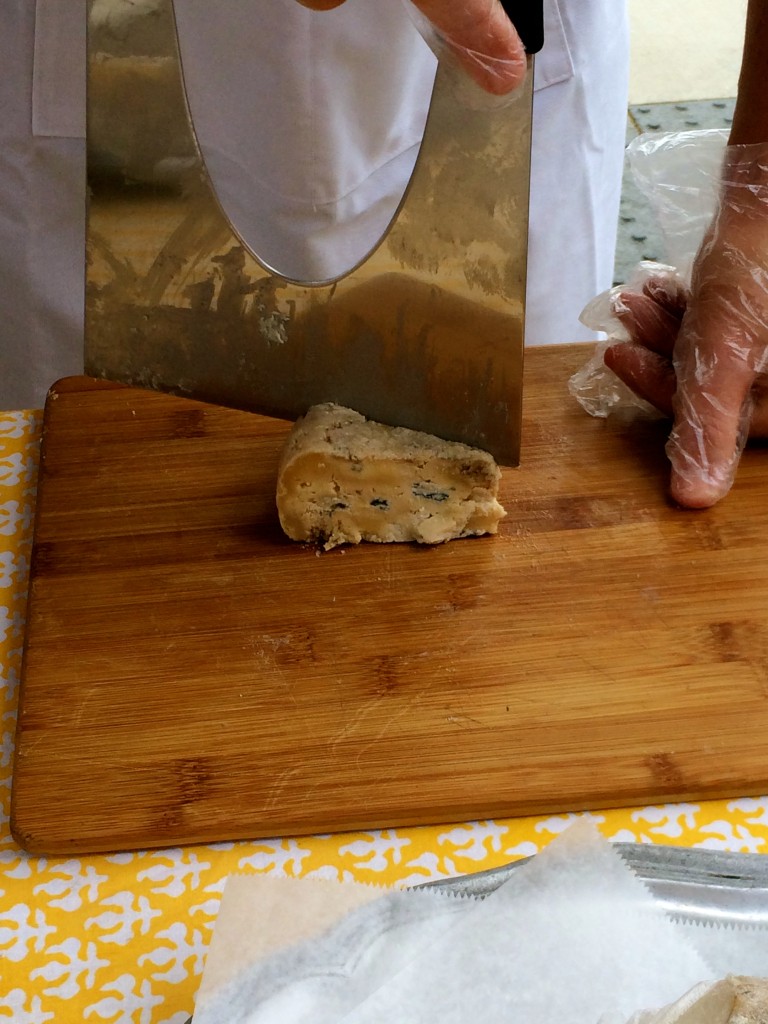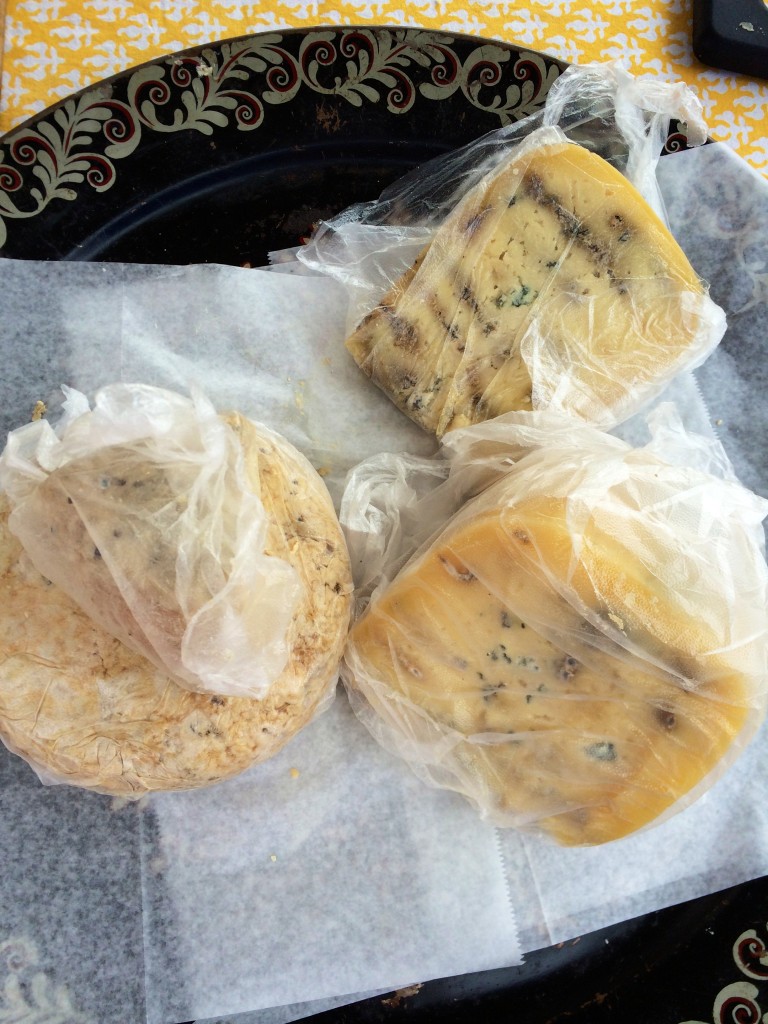 Our first stop was the Stonyman Gourmet Farmer stand for gourmet cheeses. After a few tastes we selected the dolce blue cheese and a triple cream goats milk cheese.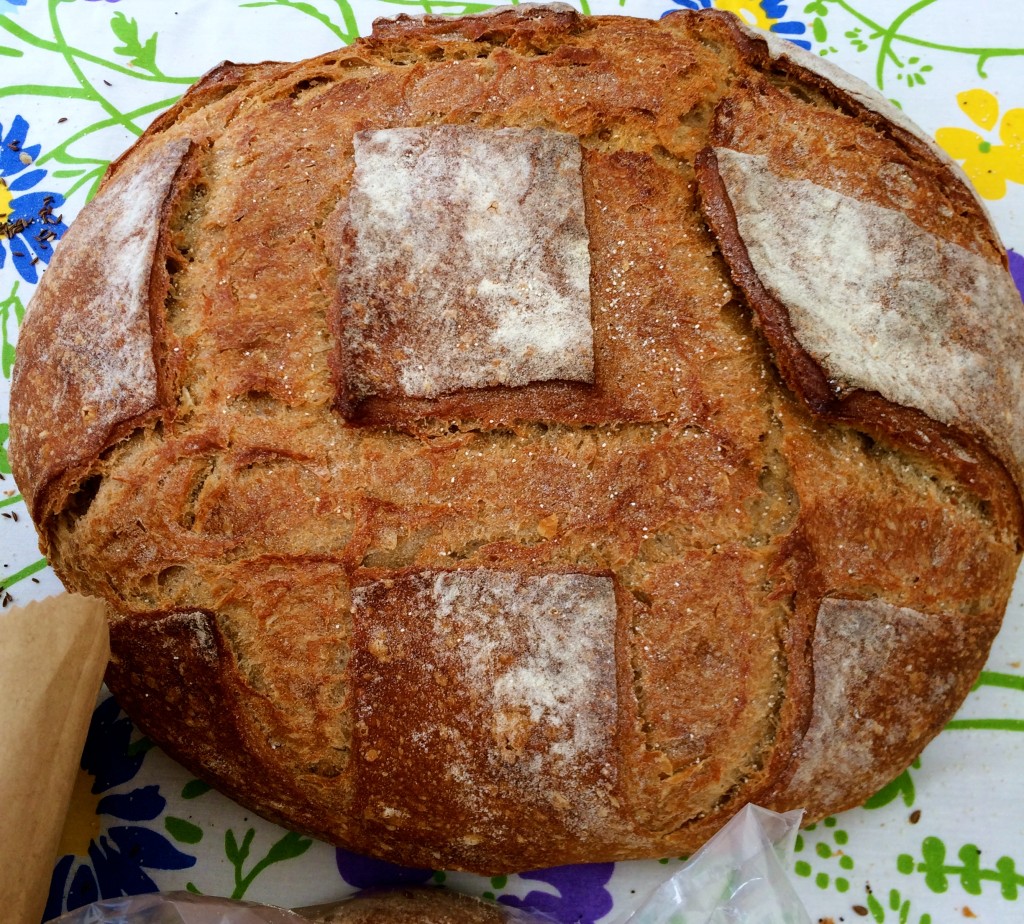 What goes with cheese better than bread?? We made a bee line to Upper Crust Bakery for a boule of lemon-rosemary sourdough and a few slices of the jalepeno-cheddar.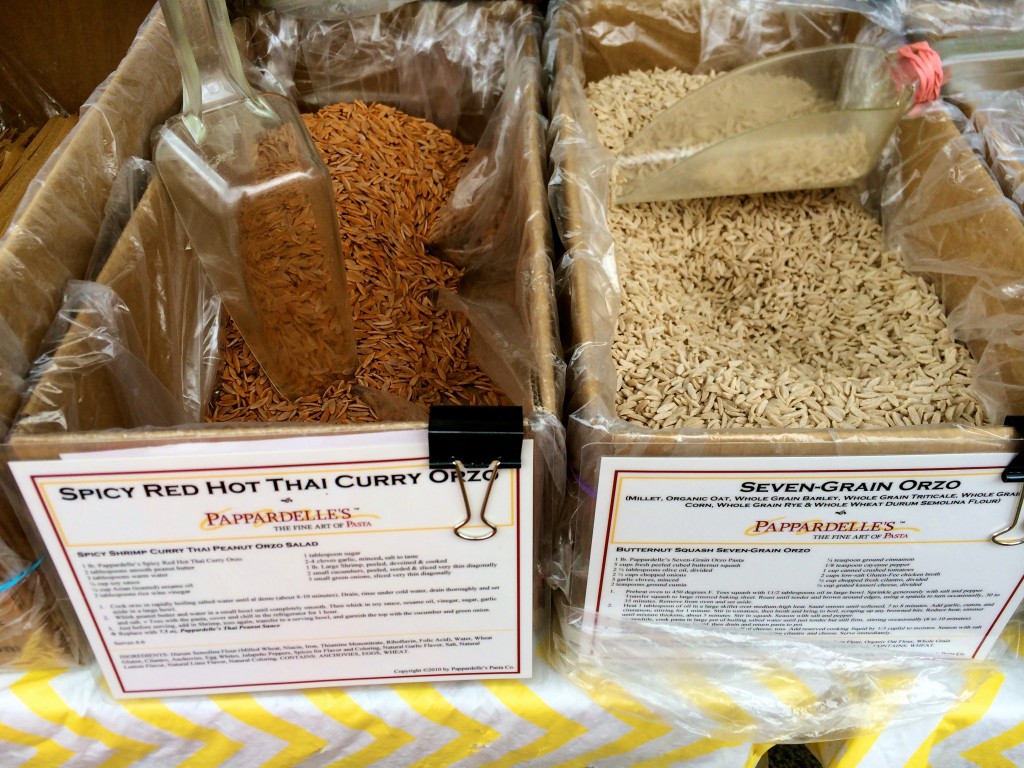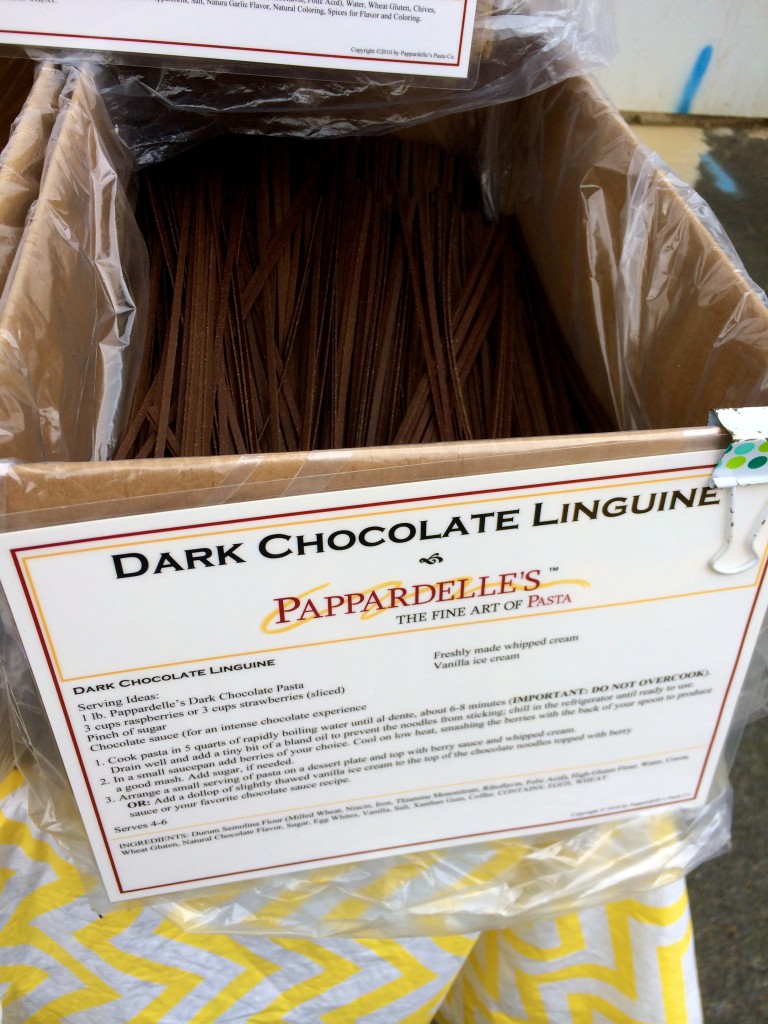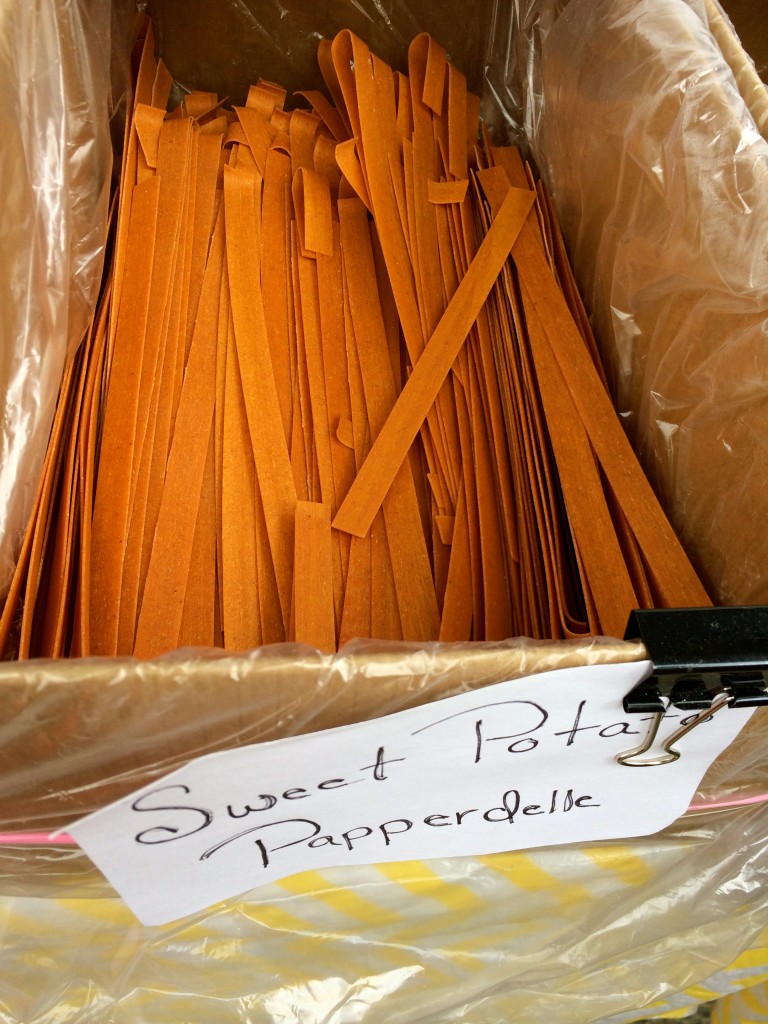 The fresh bread gave us a taste for carbs so next up was Papperdelle's Pasta. They had the most unique flavors of homemade pasta, ranging from spicy Thai curry, to dark chocolate linguine!
We chose the sweet potato papperdelle after the shop owner shared her recipe for the pasta in a coconut curry sauce. Drool.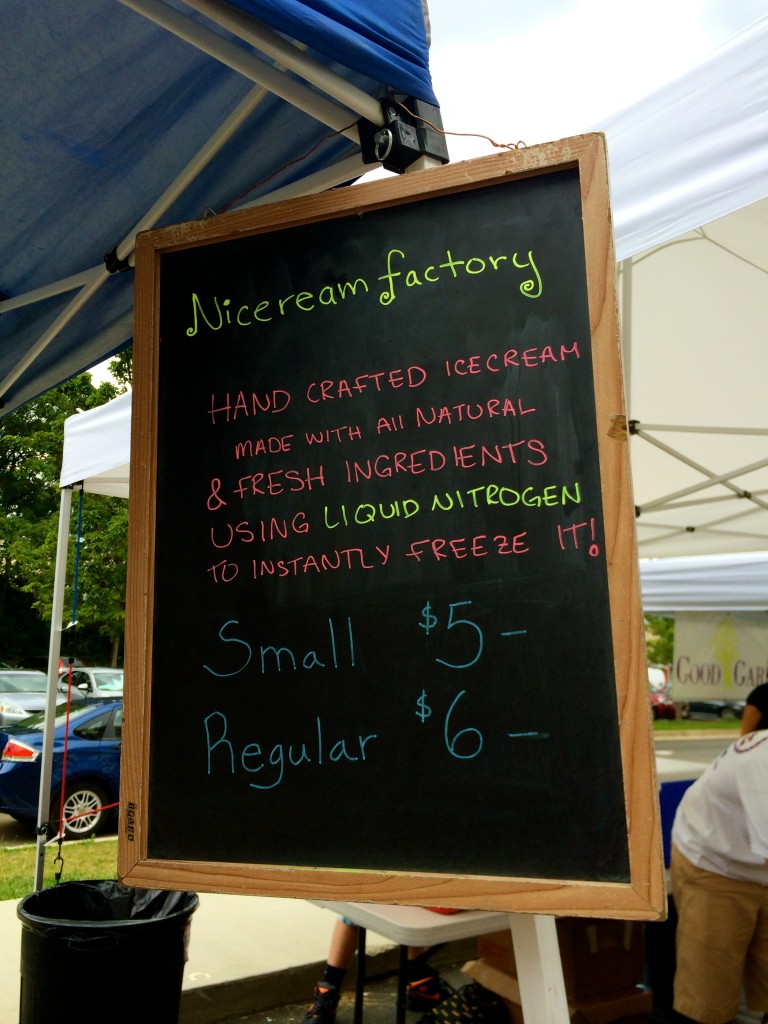 I was so surprised to find the Nice Cream stand here, because the guy that invented it was in the same entrepreneurship group as me at school!
Their concept is genius: fresh local ingredients are poured into a stand mixer, and as the mixer whips, liquid nitrogen is streamed in to create an ultra smooth ice cream. I promised my coworker I would go with her to the flagship store in Arlington, so expect a post soon on it!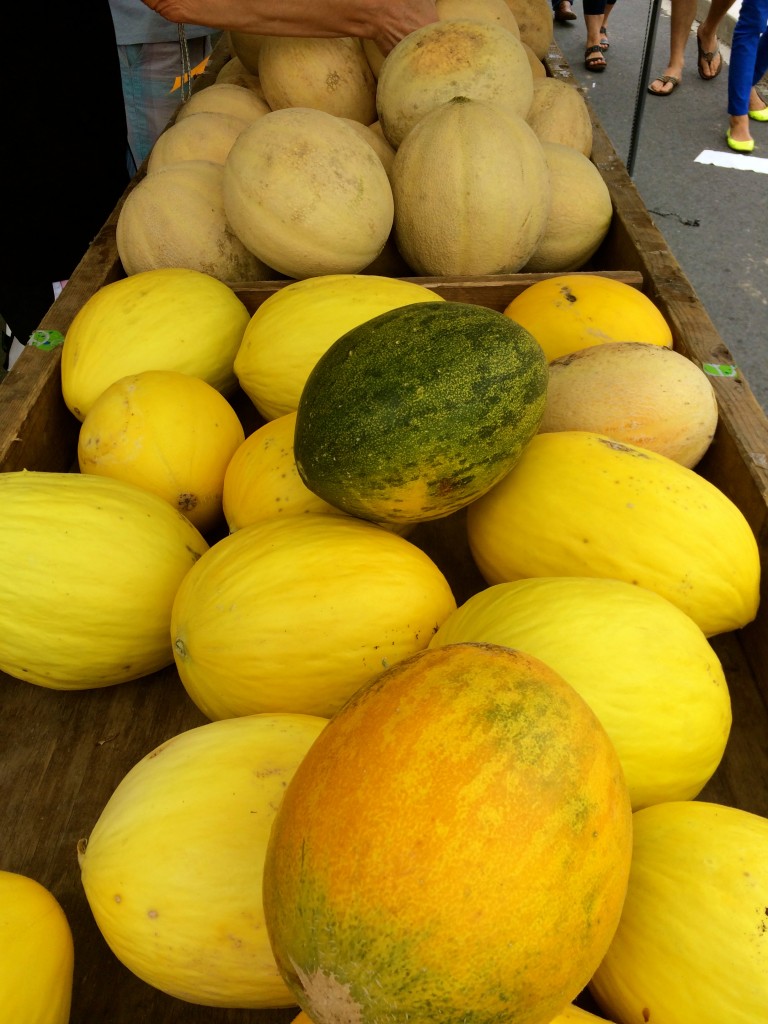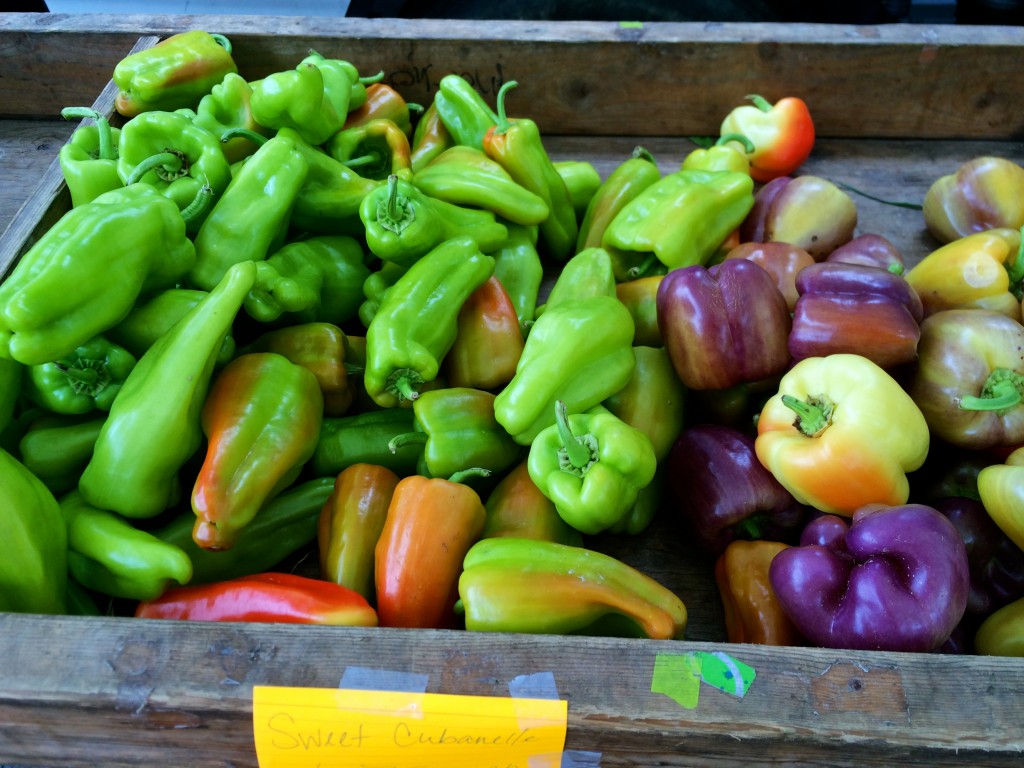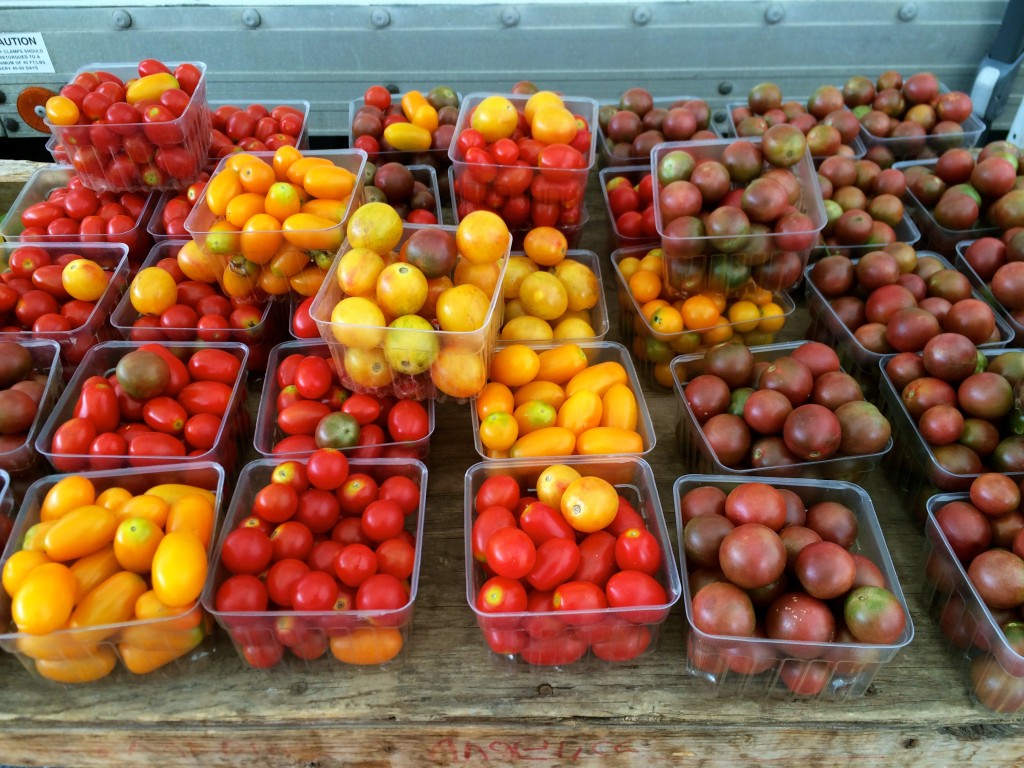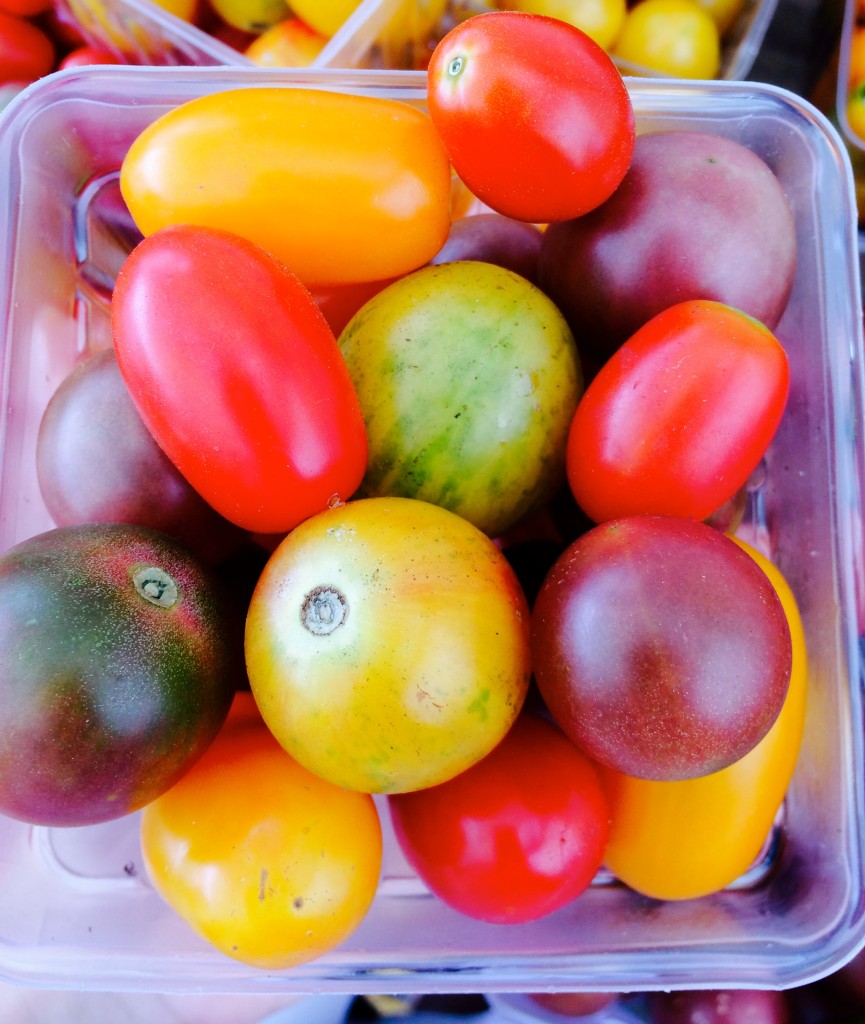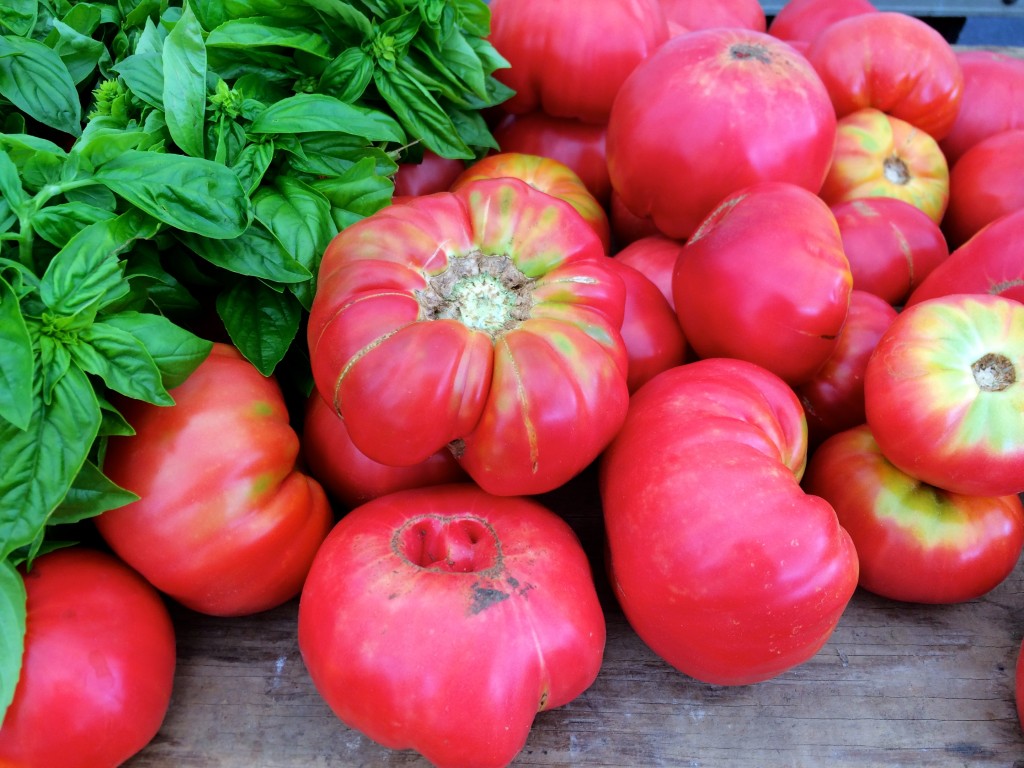 We picked up some gorgeous tomatoes and squash from one of the many produce stands, and then dashed over to Westmoreland Berry Farms. I spotted their vibrant blackberries on our first lap around the market, and knew we needed to pick up a crate before we left.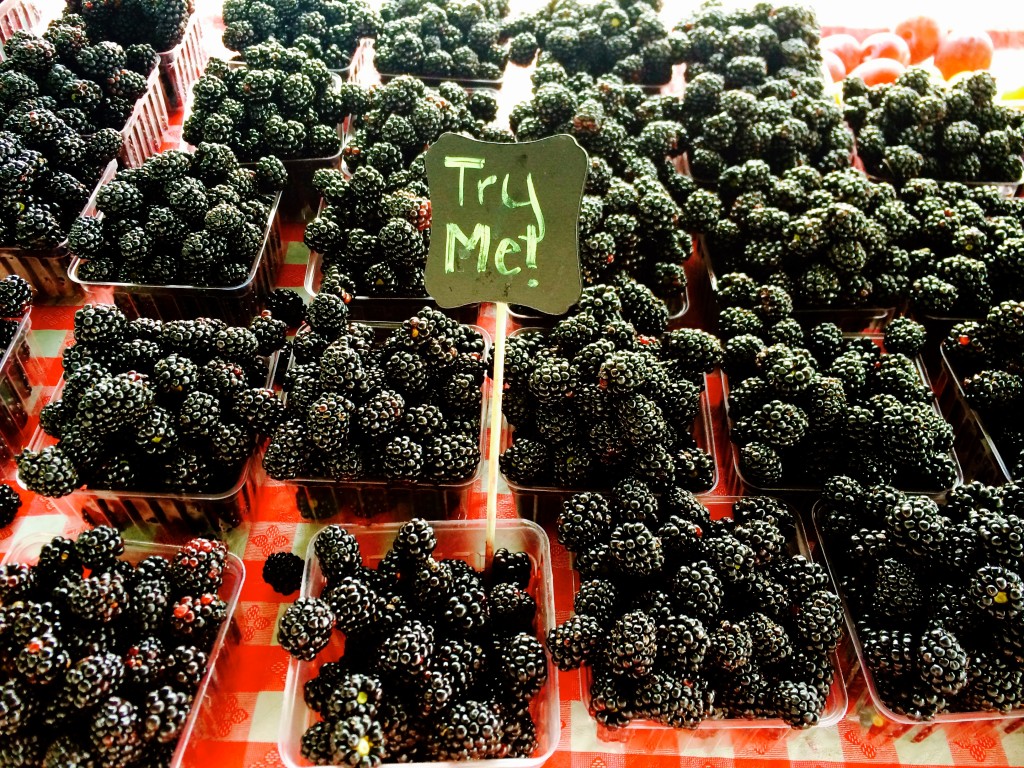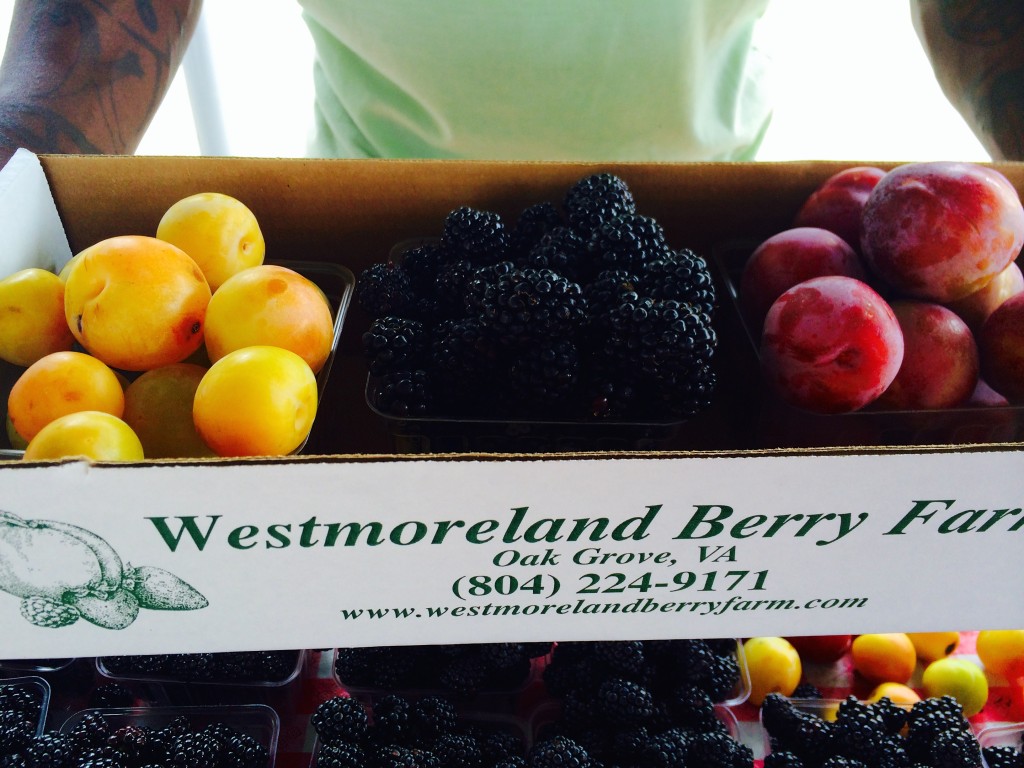 Their fruit was impeccable and already juicy and ready to eat. If you go, get the Plouts (cross between plums and apricots) as they make the best snack over yogurt or your morning cereal.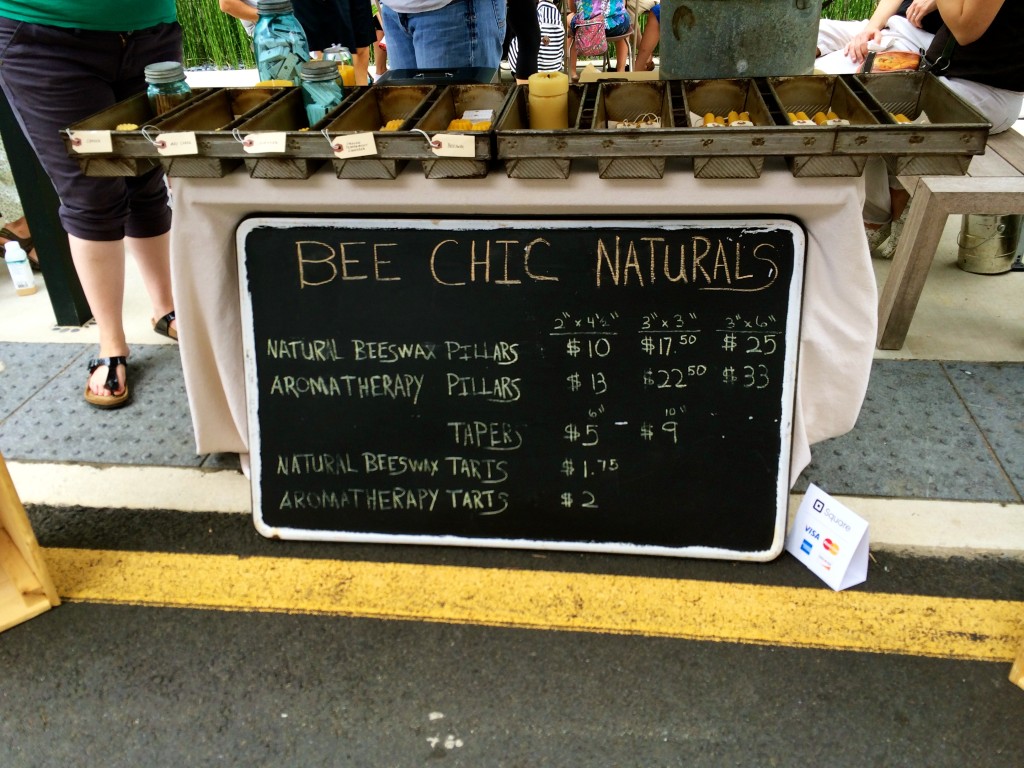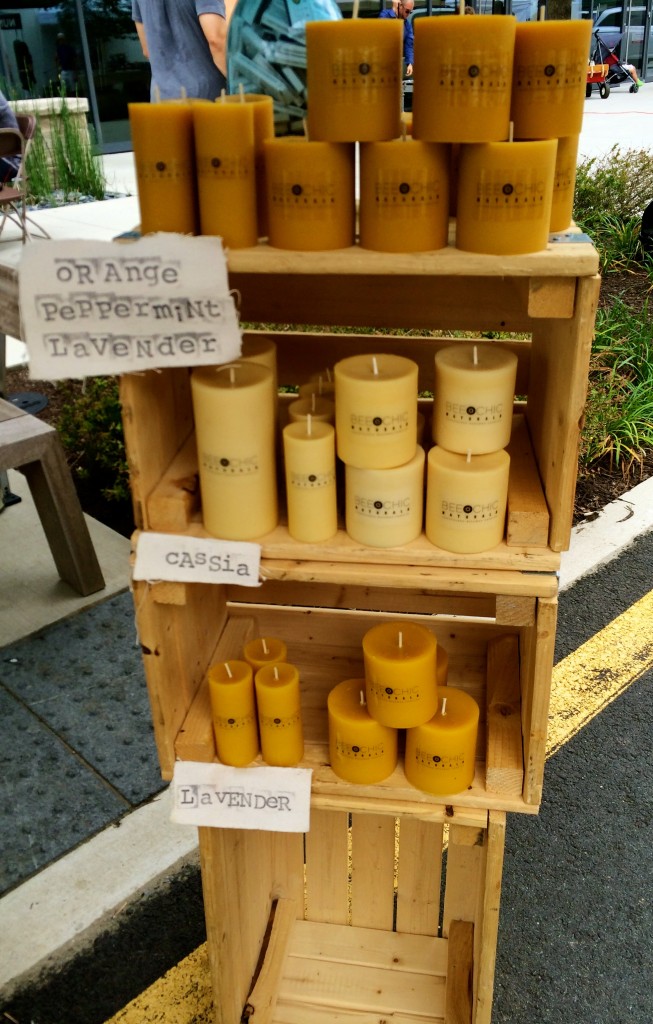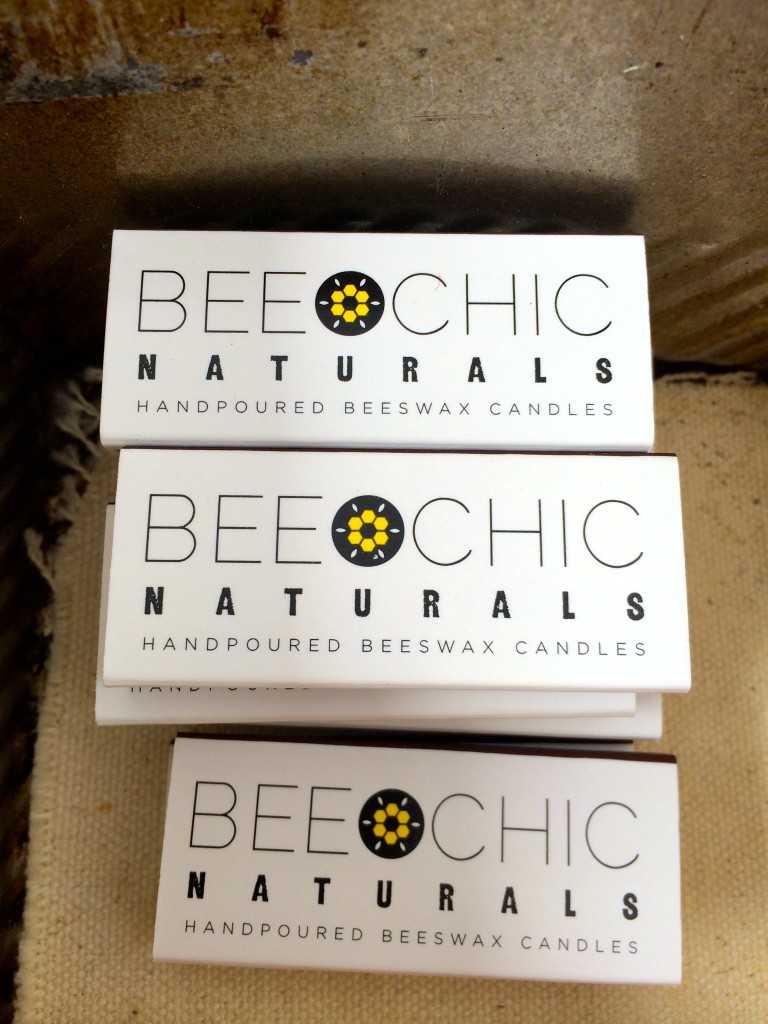 Our final stop was the Bee Chic stand for hand made candles. I almost walked past this stand not thinking much, but a whiff of their May chang candle stopped me in my tracks.
This is easily the best smelling candle I've ever found. It's made from exotic verbena the owner purchases from South Asia, and it has a fresh citrusy scent I've never smelled before.
After a successful trip we dropped off all our finds at home and drove to Georgetown for dinner. My choice: Bandolero.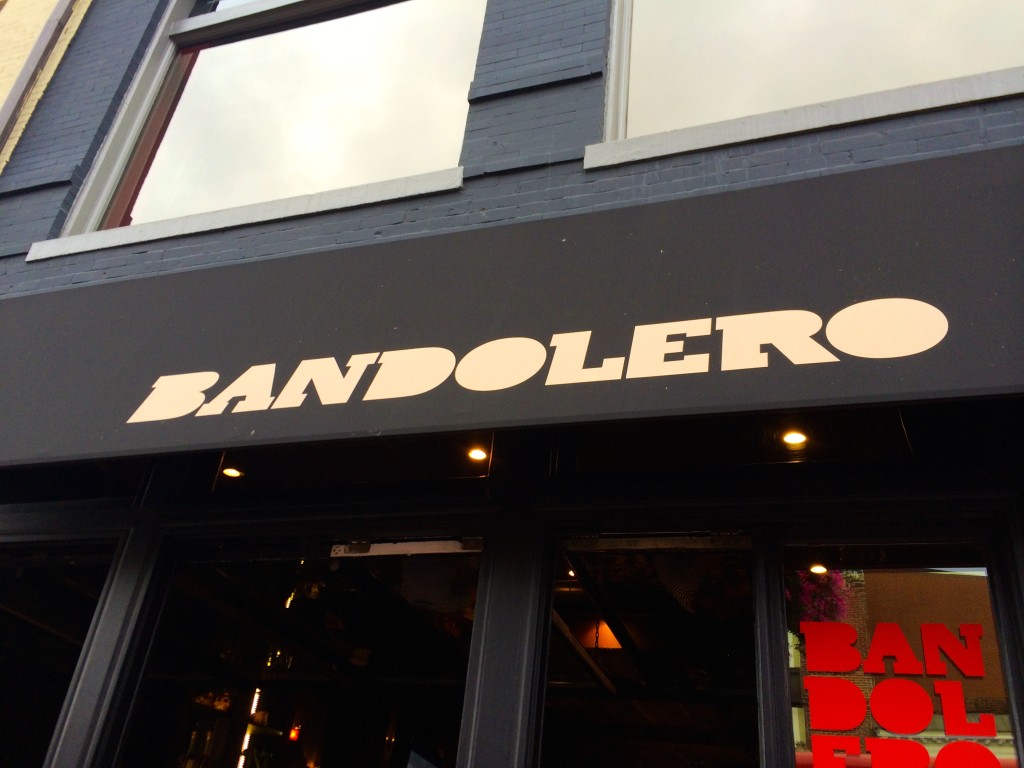 Bandolero is a Mexican restaurnat in the heart of Georgetown on M Street. Zack and I have been before and loved it, so I dragged my mom there for a few tapas and drinks.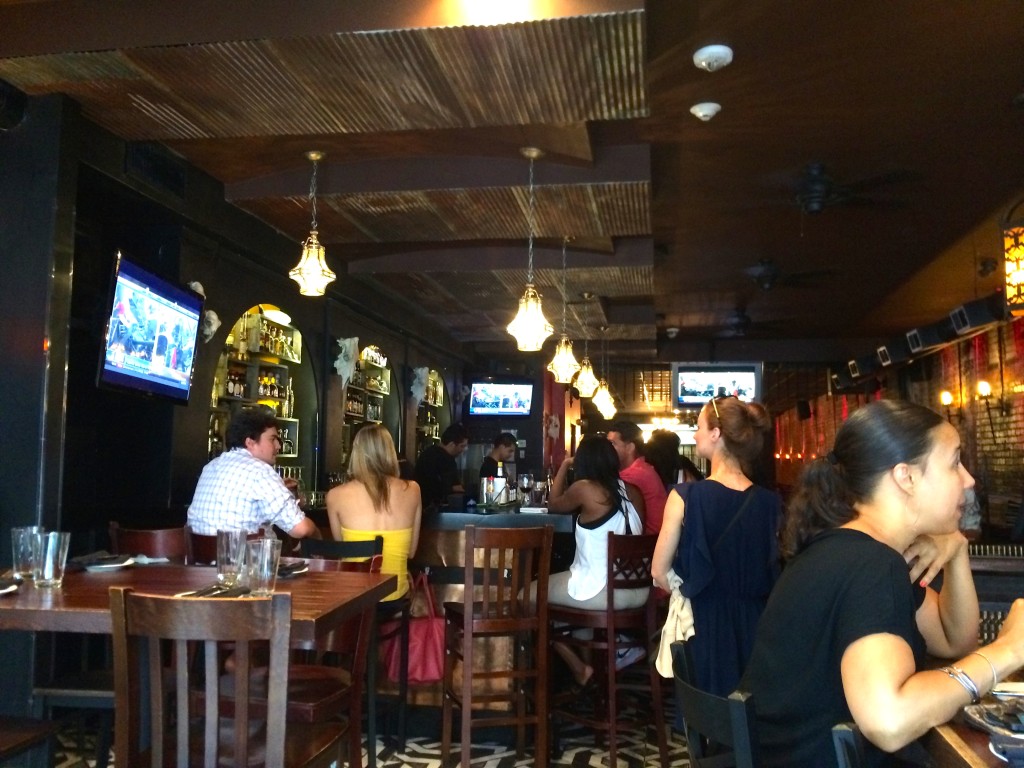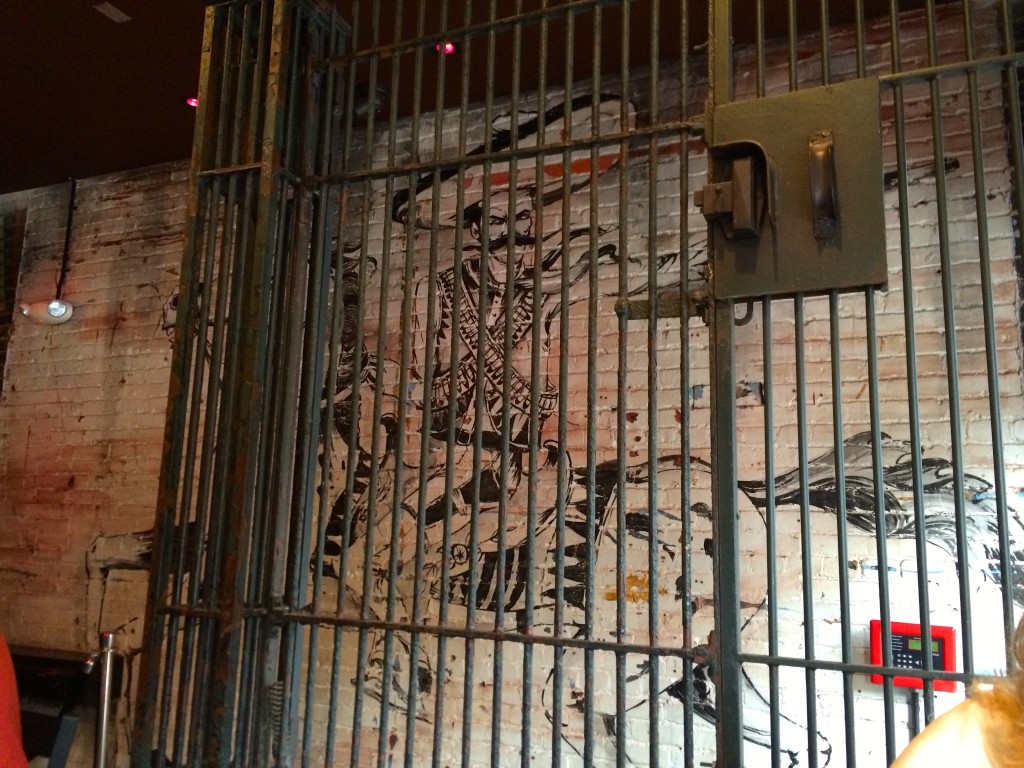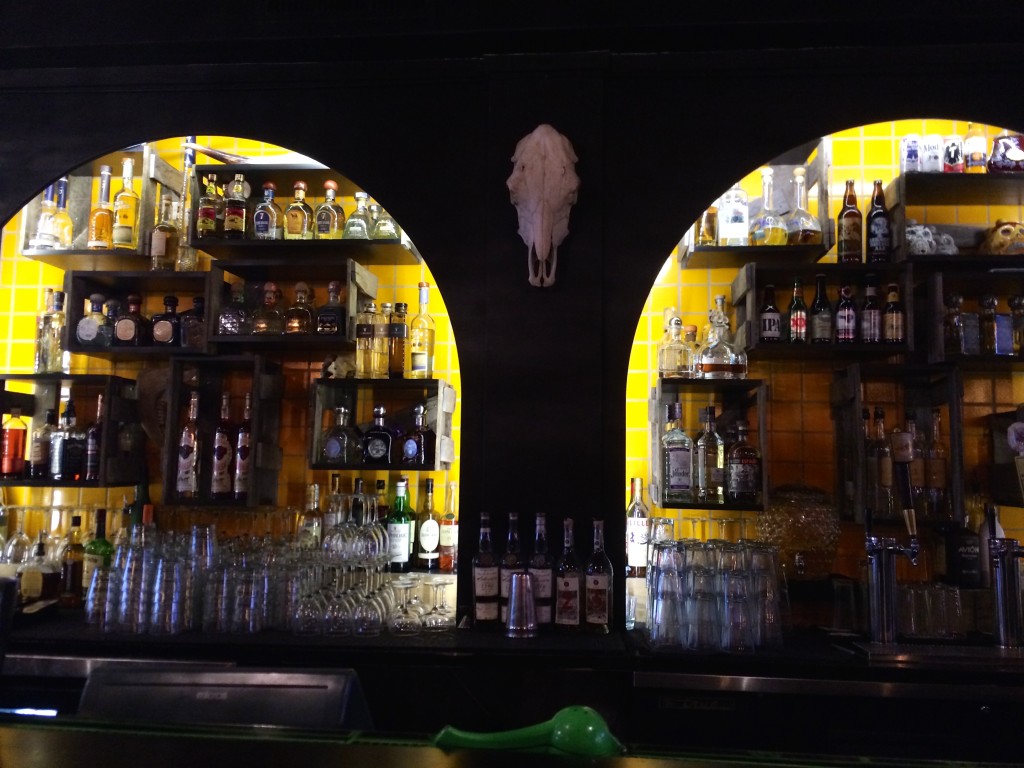 We grabbed a seat by the window overlooking bustling M Street and admired the 'Day of the Dead' decor.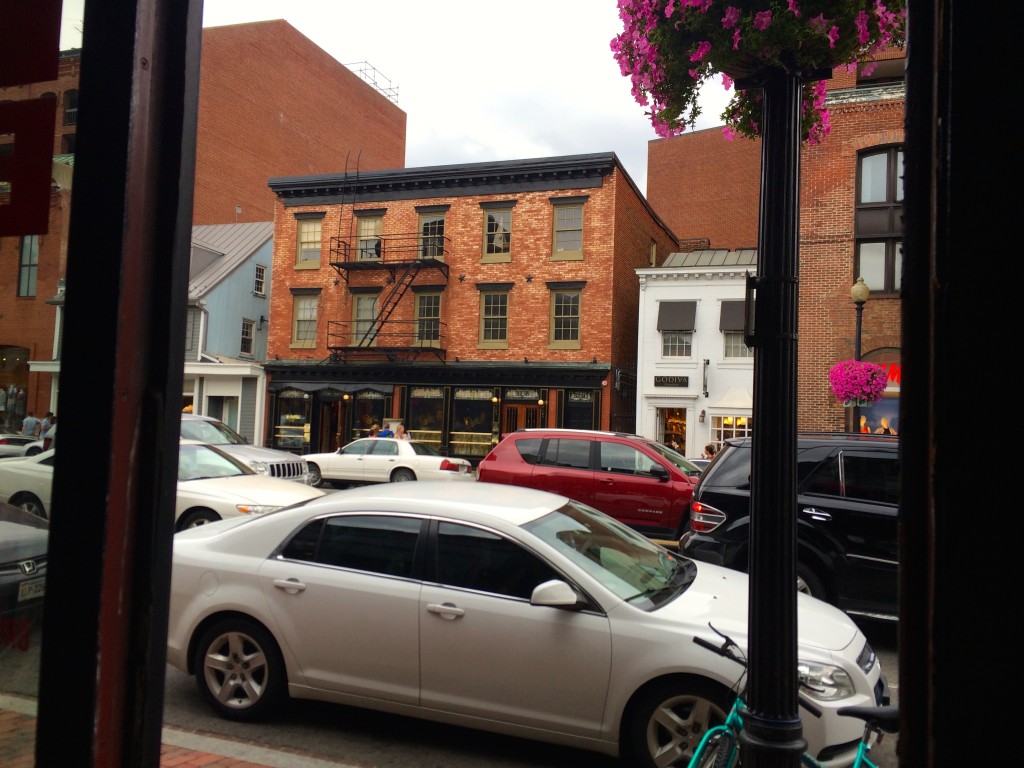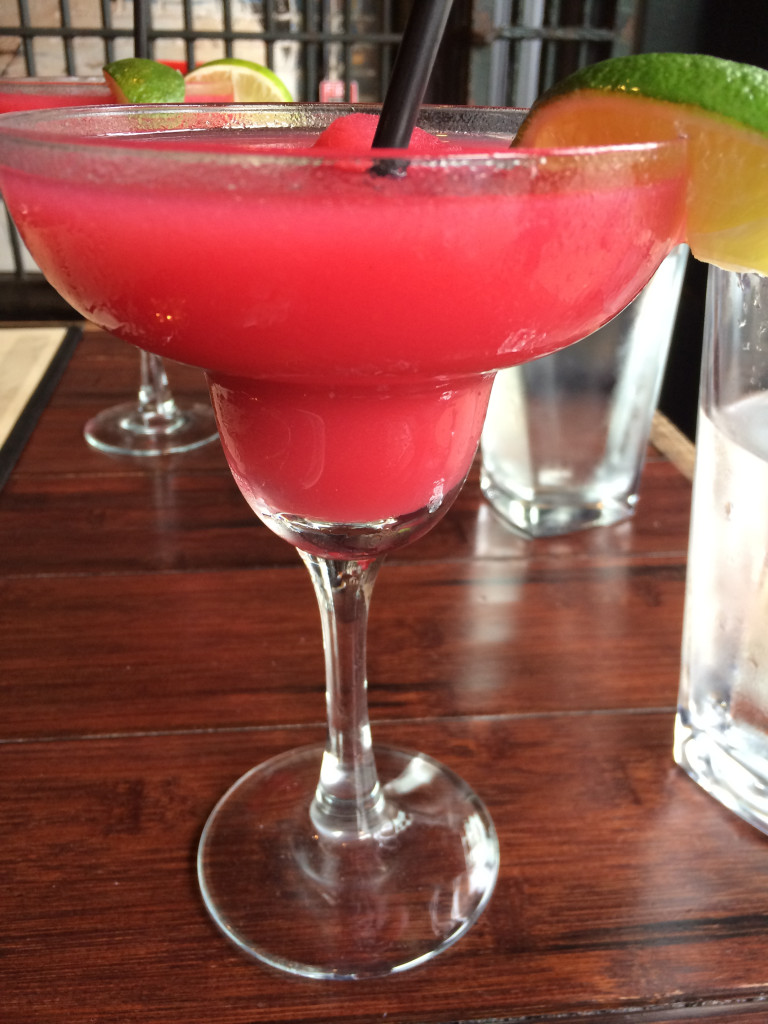 We ordered two of the El Mata Amigos: frozen patron citronage, espolon reposade, prickly pear, and lime. Sweet, tart, and refreshing, it was the perfect marg for a summer night.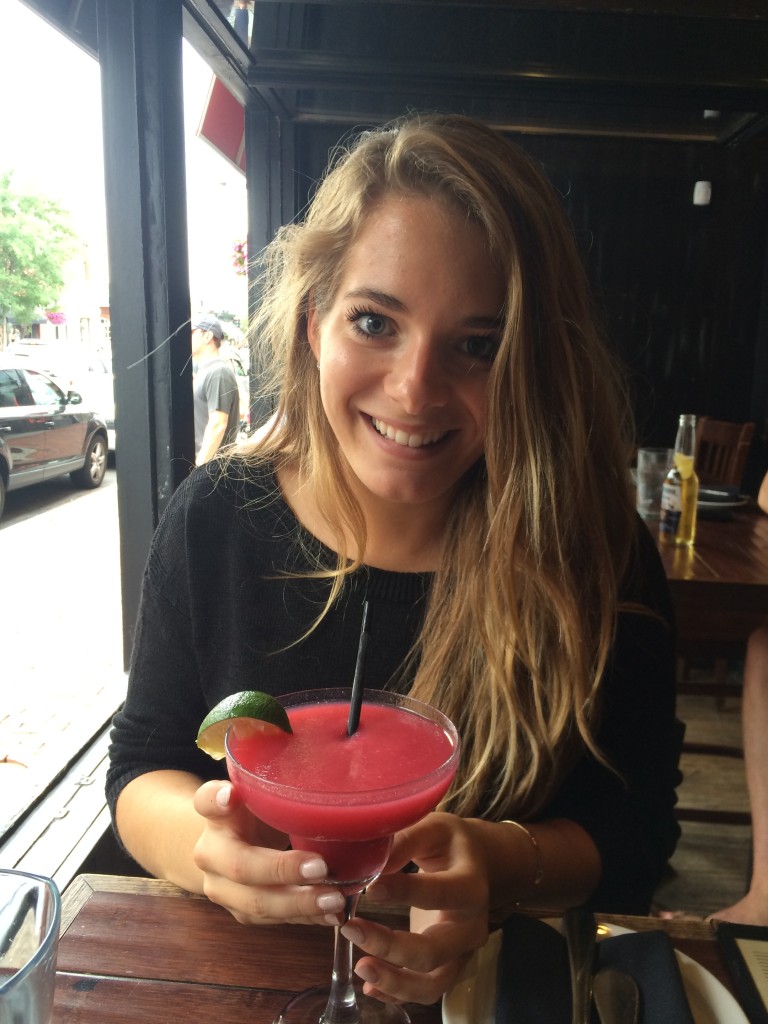 I look a little too excited, I think I may have seen the appetizers coming…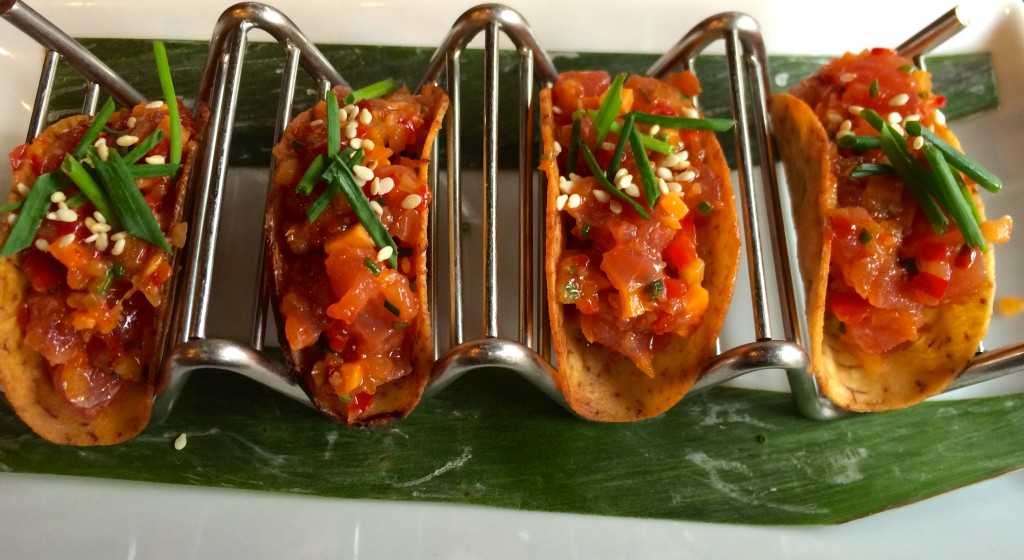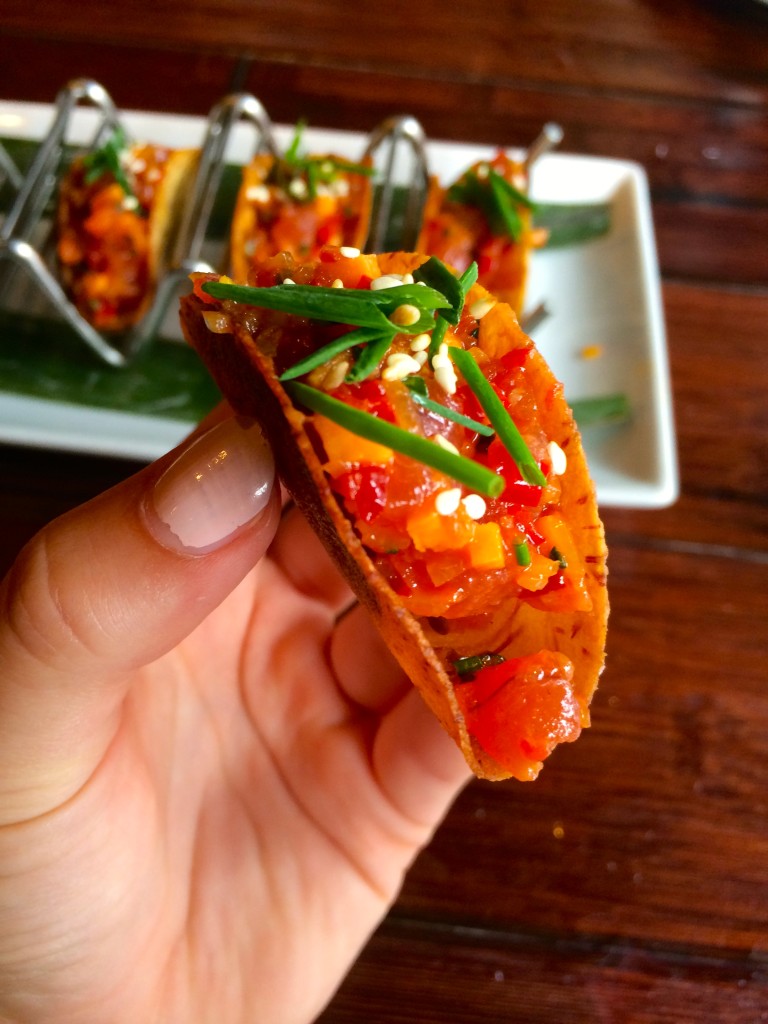 These are the tuna taquitos. Now, please erase every thought of those awful 7-11 meat roll ups that have been in the warming drawer for at least two days.
These were the best ceviche's I've ever had, and in such a creative presentation. Fresh ahi tuna was chopped and mixed with spicy ginger, sweet potato, sesame oil, and chile wrapped in a malanga shell. The silky tuna contrasted the crispy chip perfectly, and the heat of the taquito was cooled perfectly by my margarita.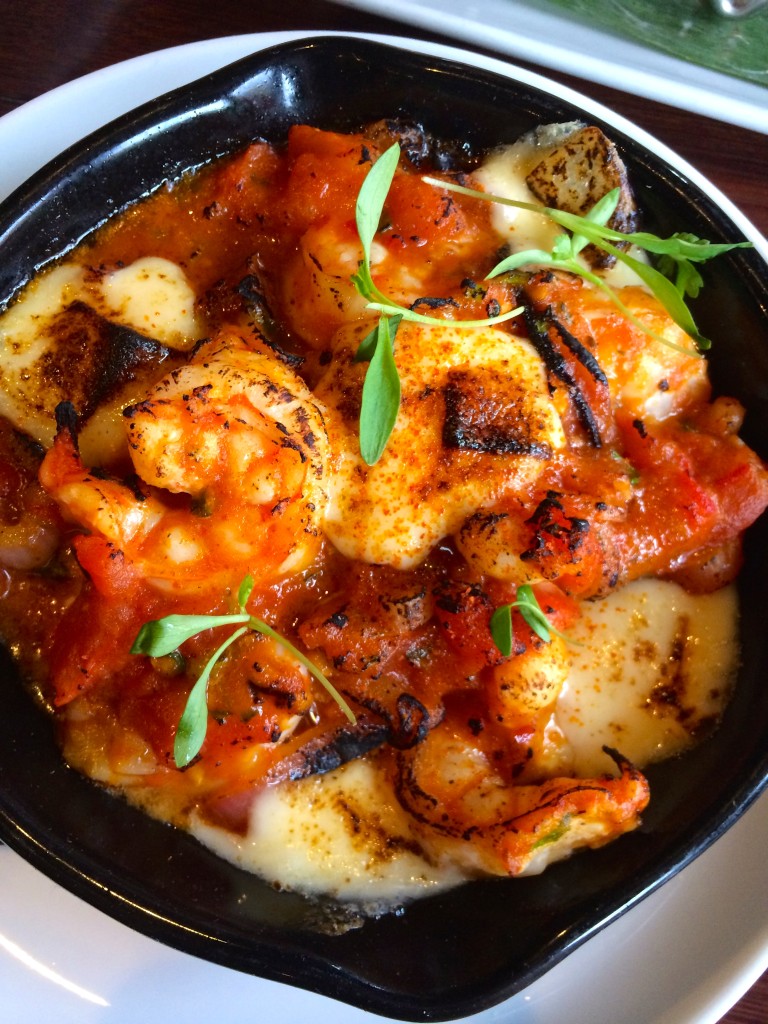 Next up, the shrimp fundido. Whenever you see the word 'fundido' on a menu, order it. Fundido means 'melted' and usually the word cheese proceeds it. Oh yes.
This one had grilled shrimp, guajillo tomato sauce, chihuahua cheese, tequila, and scallions. The cheese was gloriously melted in the skillet, and topped with this rich, smoky tomato sauce.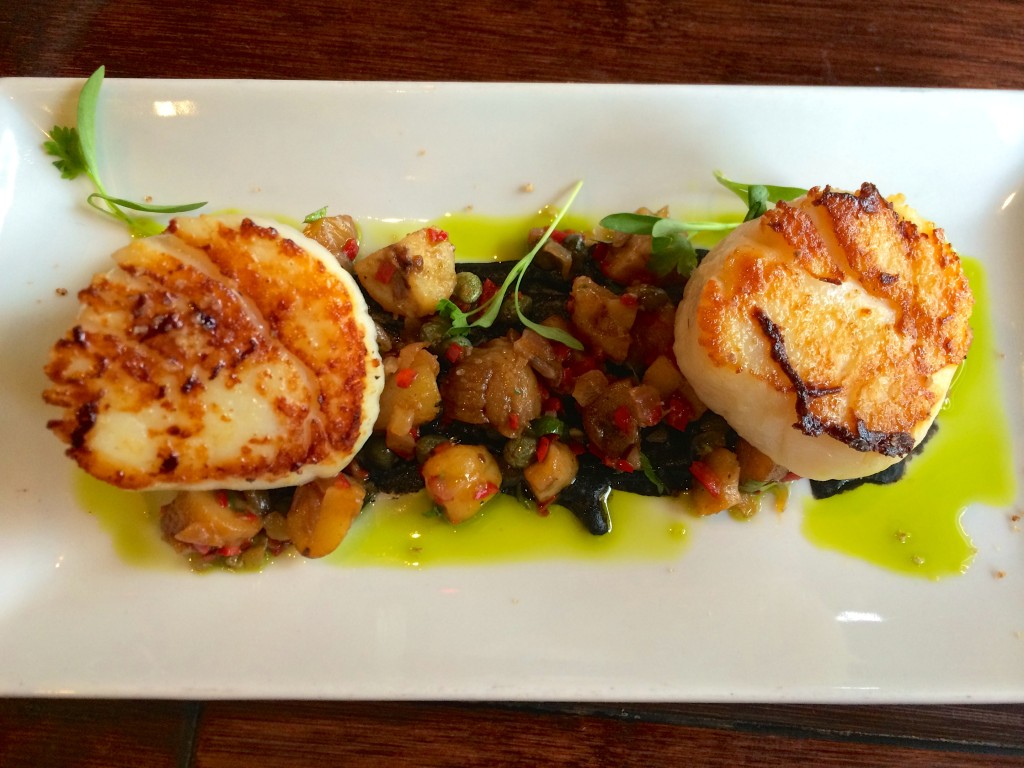 Scallops with squid ink fennel apple puree, epazote oil, and chestnut salsa. First off, are these not the biggest scallops you've ever seen?!
They were perfectly cooked to an creamy opaque white in the center and the fruity puree offset the richness of the scallops very well.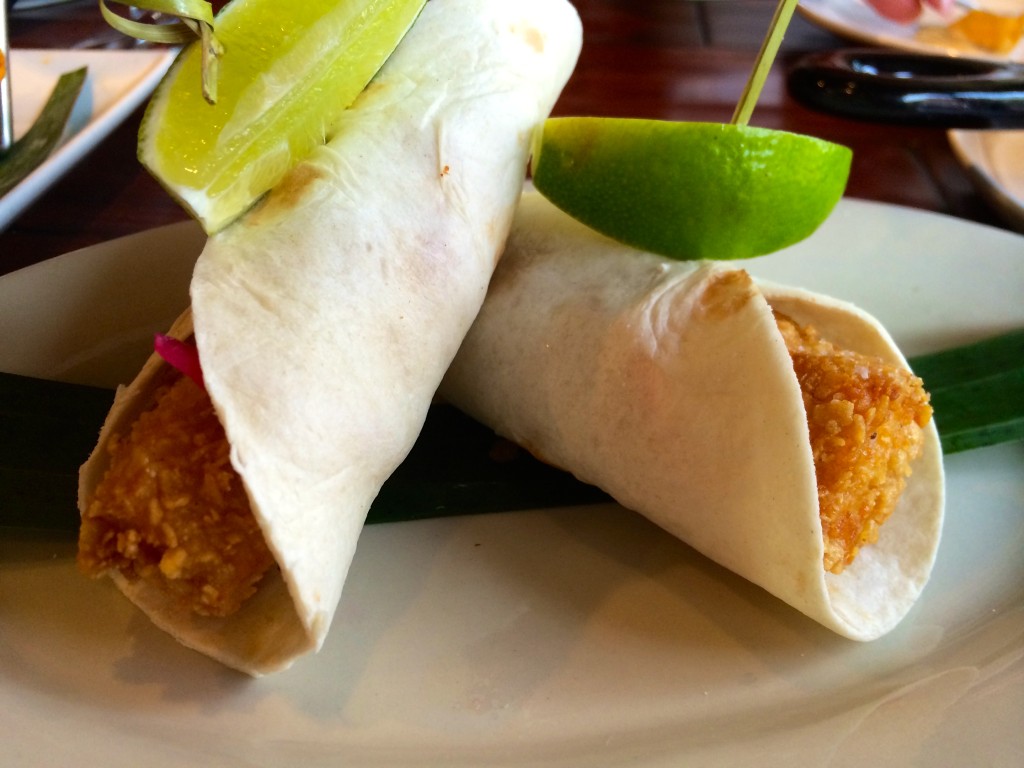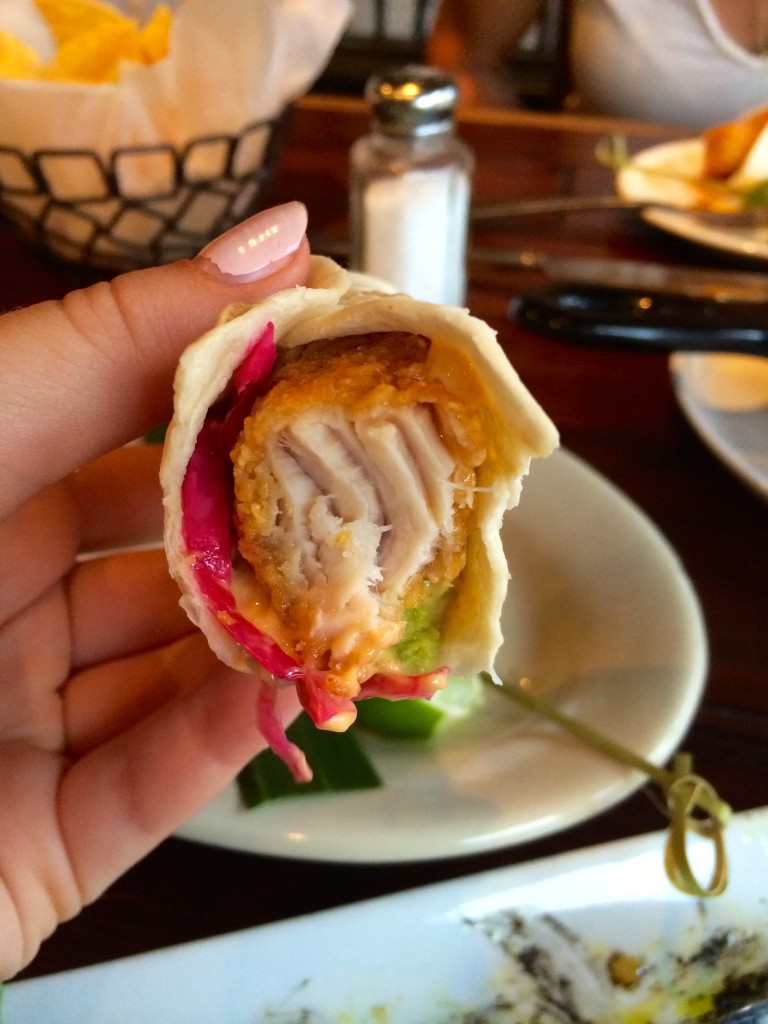 Finally, and probably the best were the crispy Mahi-mahi tacos. Audibly crispy fried fish joined avocado, lime, and pickled onions in a soft flour tortilla. So simple, but so good.
Next free Sunday you have you should go to the farmer's market. There's something so right about buying produce outside that has never seen the inside of a freezer truck or a drop of pesticides.
Now that I have all these beautiful fruits, I don't know what to do with them. I was thinking a fruit tart, but if you have a better idea please comment below, I would love some suggestions!