Say that 5 times fast! Today Manahil and I woke up surprisingly not jetlagged, and decided to take a trip to Helsingborg for the day.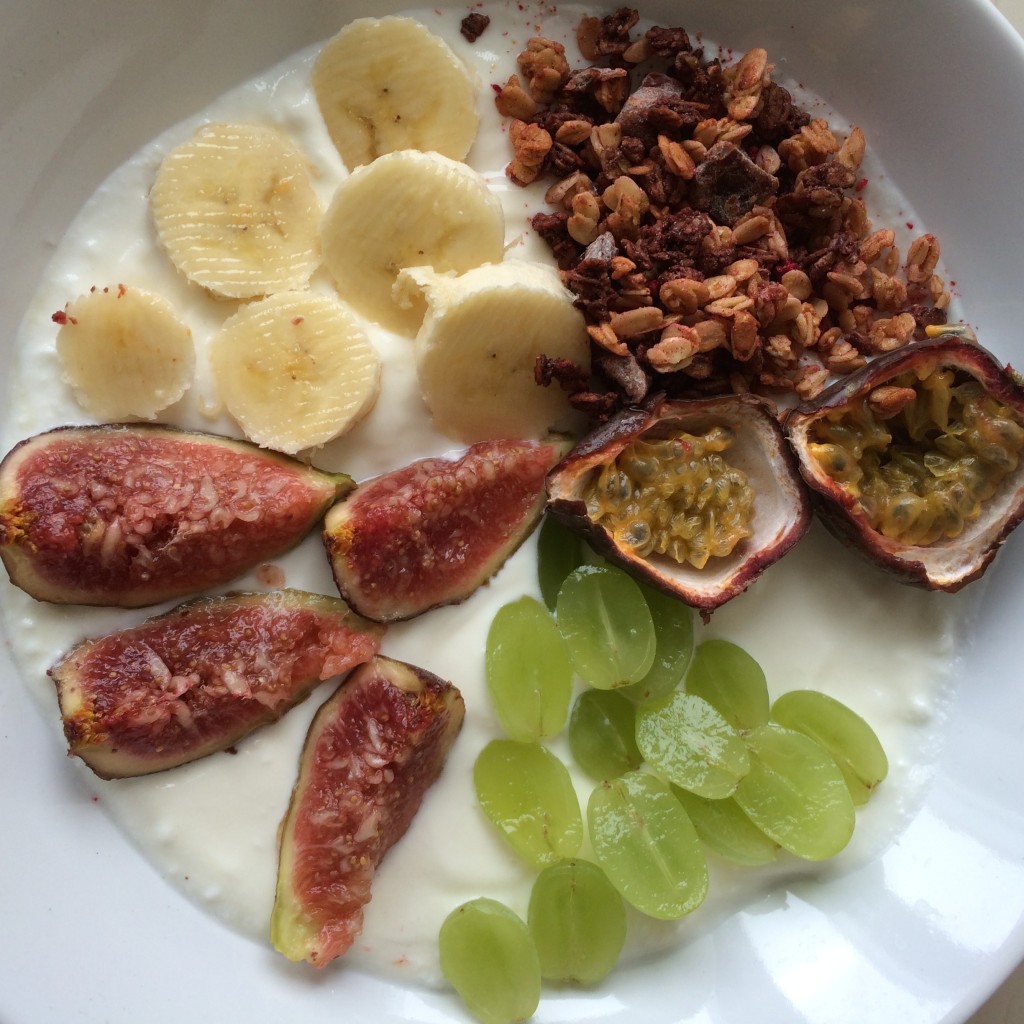 I started out the day with greek yogurt breakfast bowl that hopefully will negate the three pastries I had yesterday (wishful thinking??).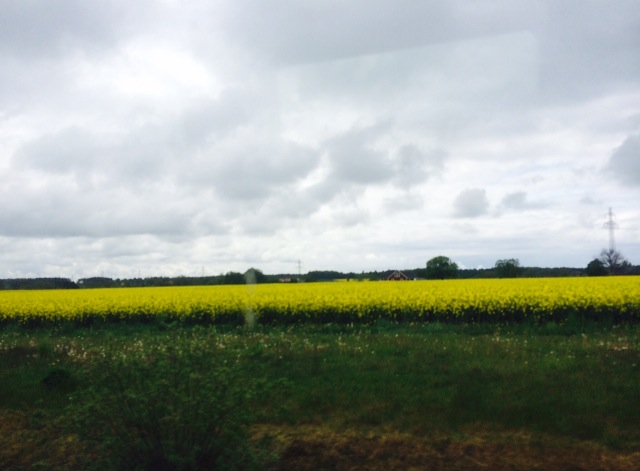 After taking the bus to Centralen (Malmo's central train station), we hopped on the train towards Helsingborg. Just like the countryside of England, Sweden's had miles and miles of these impossibly yellow flowers that cheered up even the frosty and dreary weather.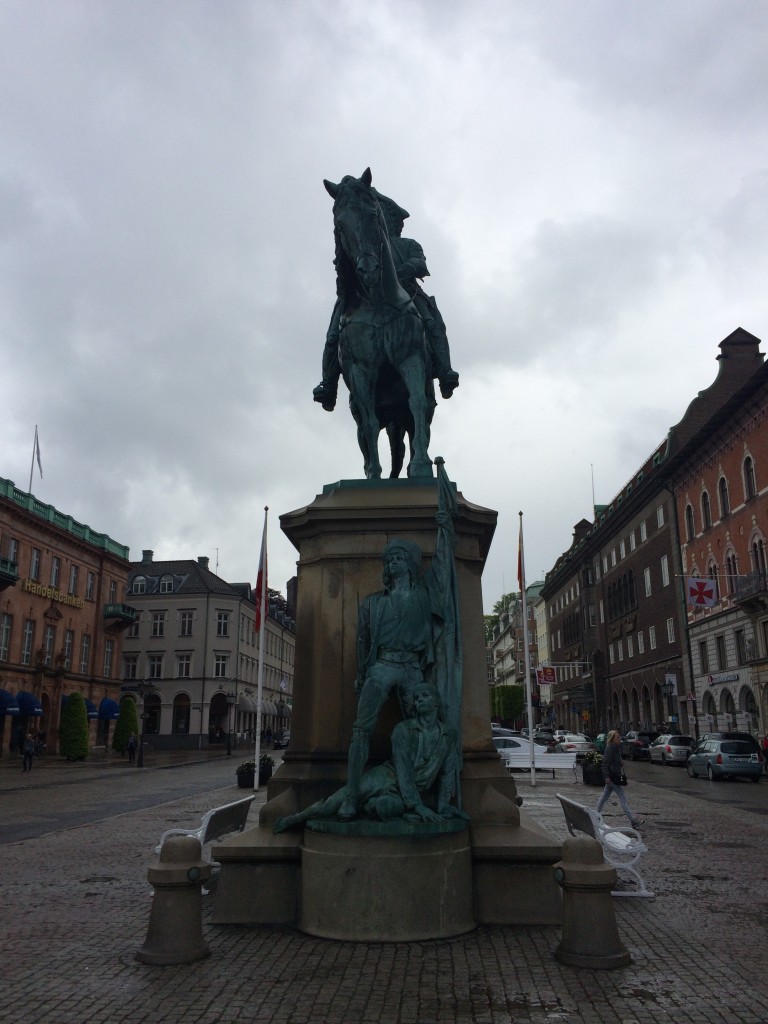 We arrived after just half an hour on the train, a short commute compared to D.C. traffic,  and were greeted by timeless architecture. I wasn't sure if my 3 foot map made me look enough like a tourist, so I considered posing for a photo by imitating the pose of the green man. I decided against it, probably a good call??
So. Many. Fountains.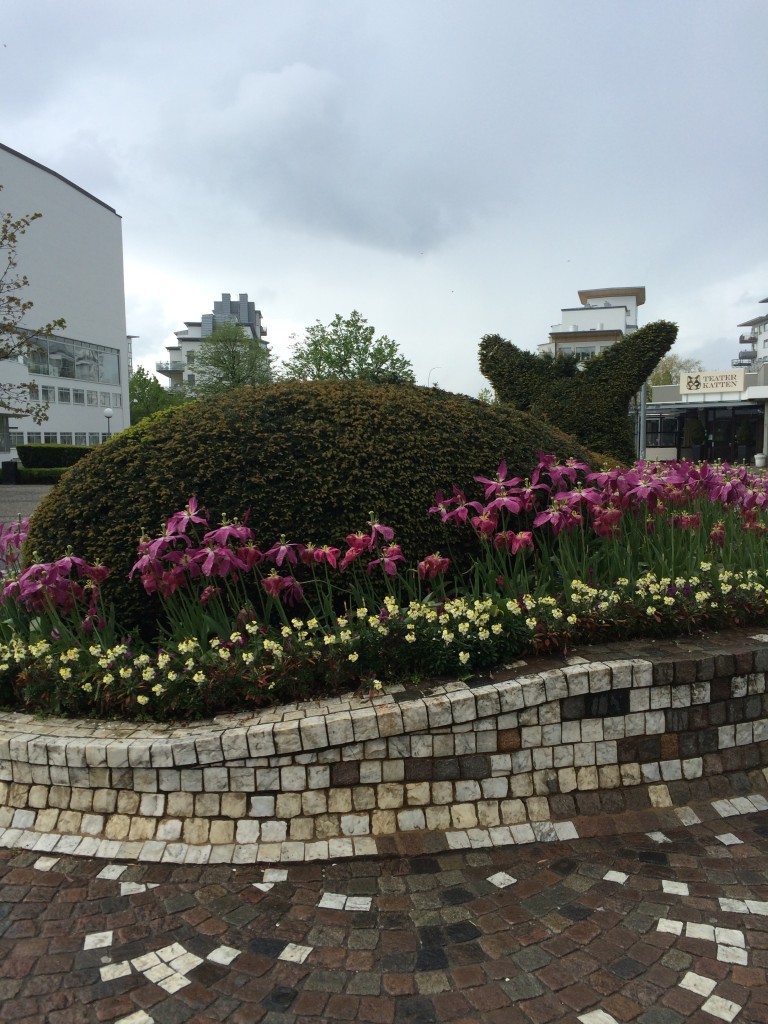 A bush shaped like a whale.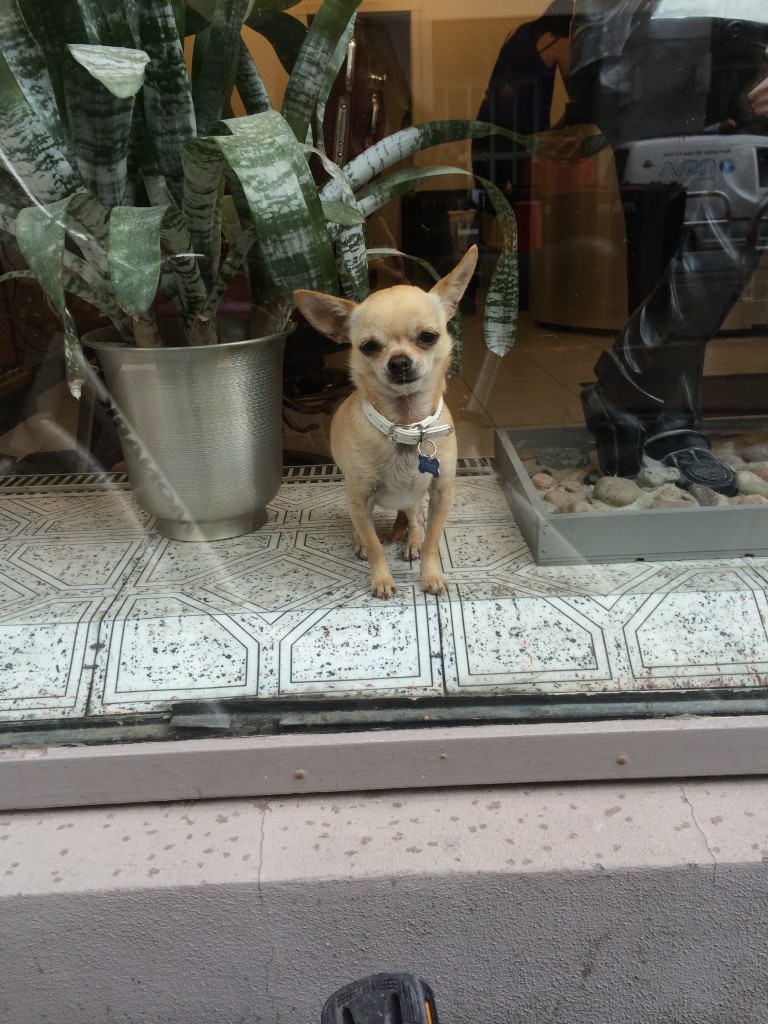 We can't forget this little guy waiting in the window for us!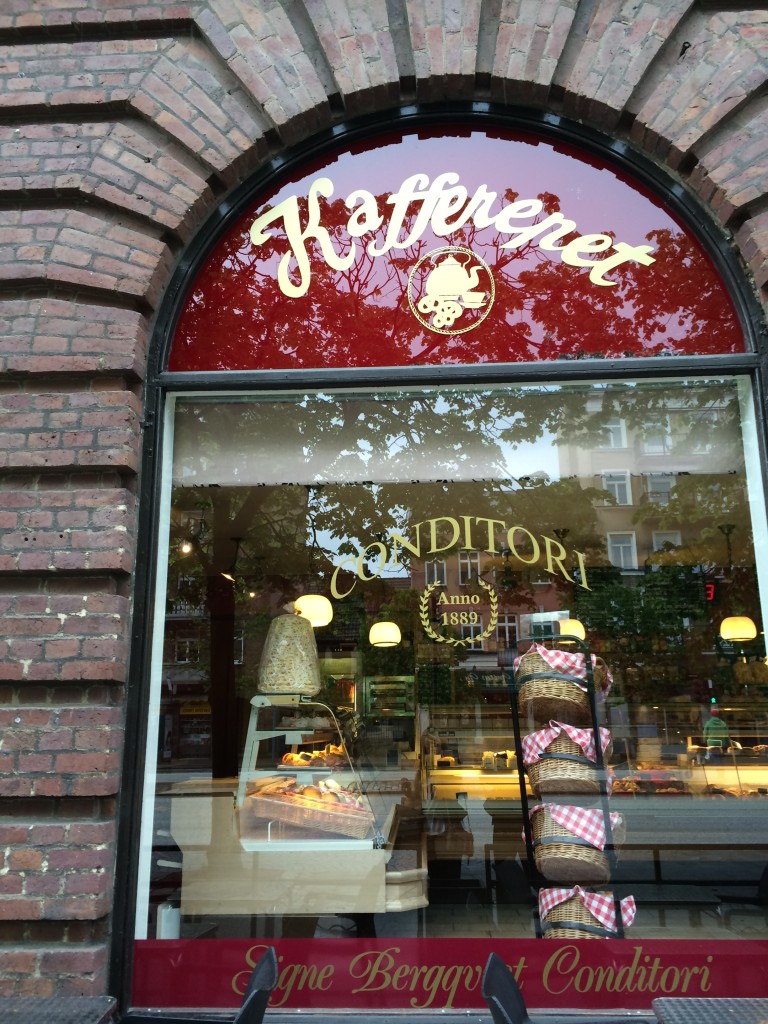 We walked for a couple miles, yes miles, (in the rain I might add) trying to find a castle that everyone insisted was  "just a few minutes down the road". 45 minutes later and no sign of a castle, I decided this  "castle" must be some sort of tourist prank. Tired and sopping wet we decided to reward ourselves with a little treat from this promising looking bakery.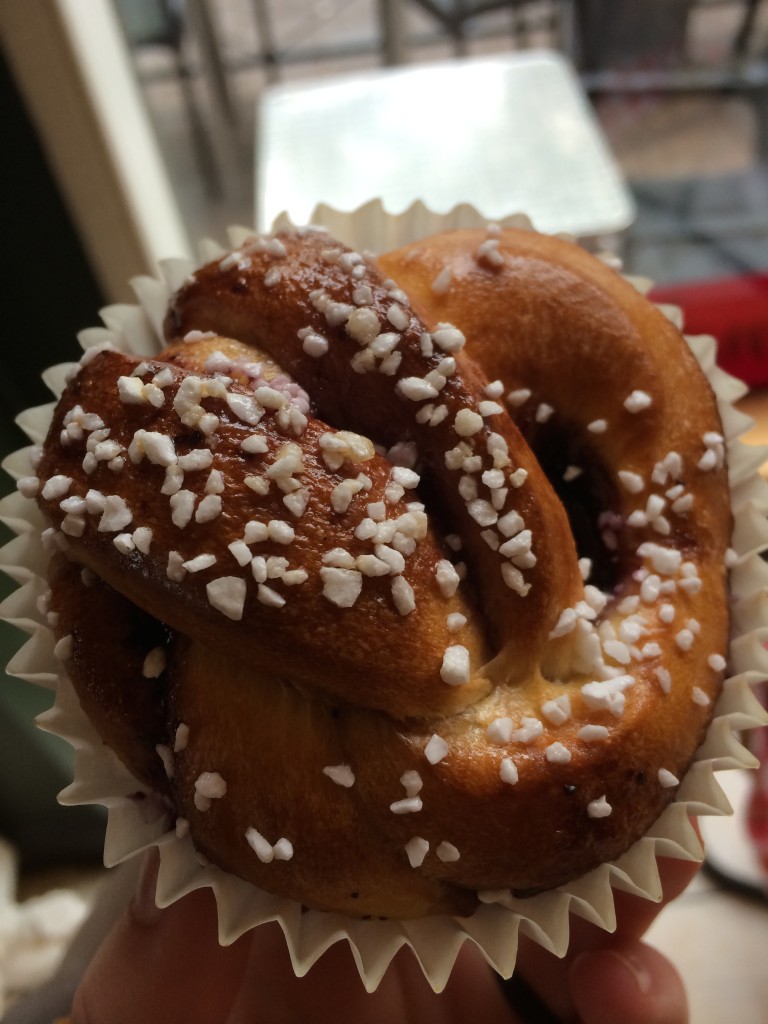 Lets just take a moment of silence for this beauty, aka Kanelbullar. Don't worry I can't pronounce it either. Flaky pastry layered with fresh blueberries, sprinkled with giant crystals of sugar. This is one of the first things I'll recreate this as soon as I get home. What was that? You want a picture of the inside?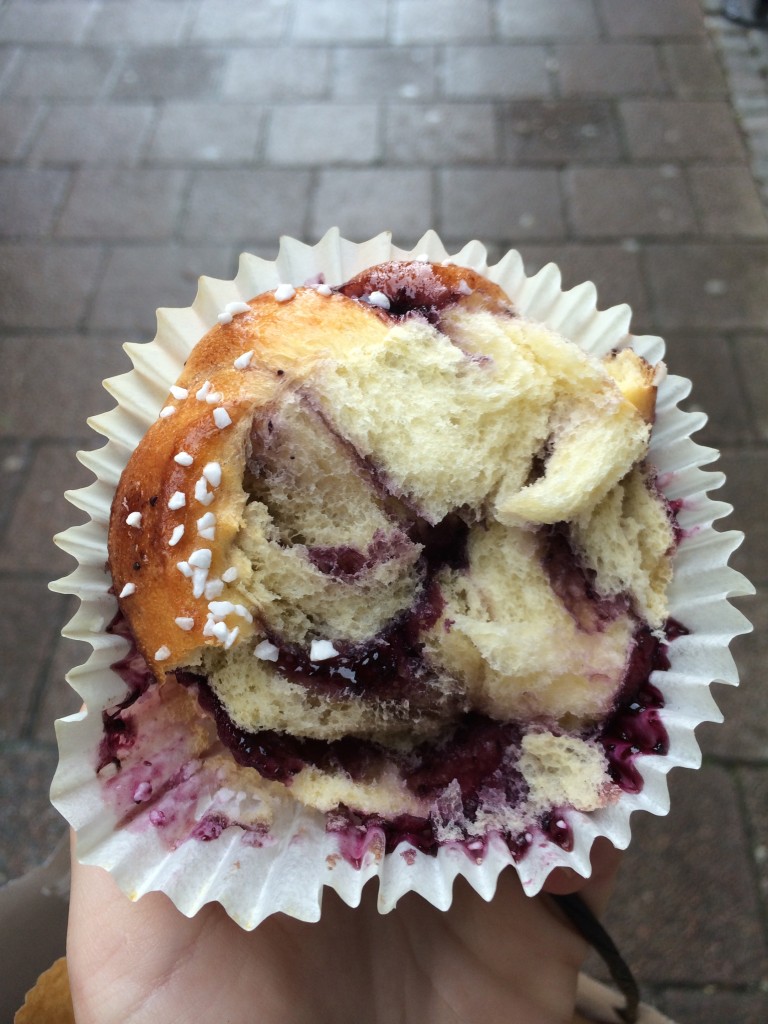 Mmmm I like this country already.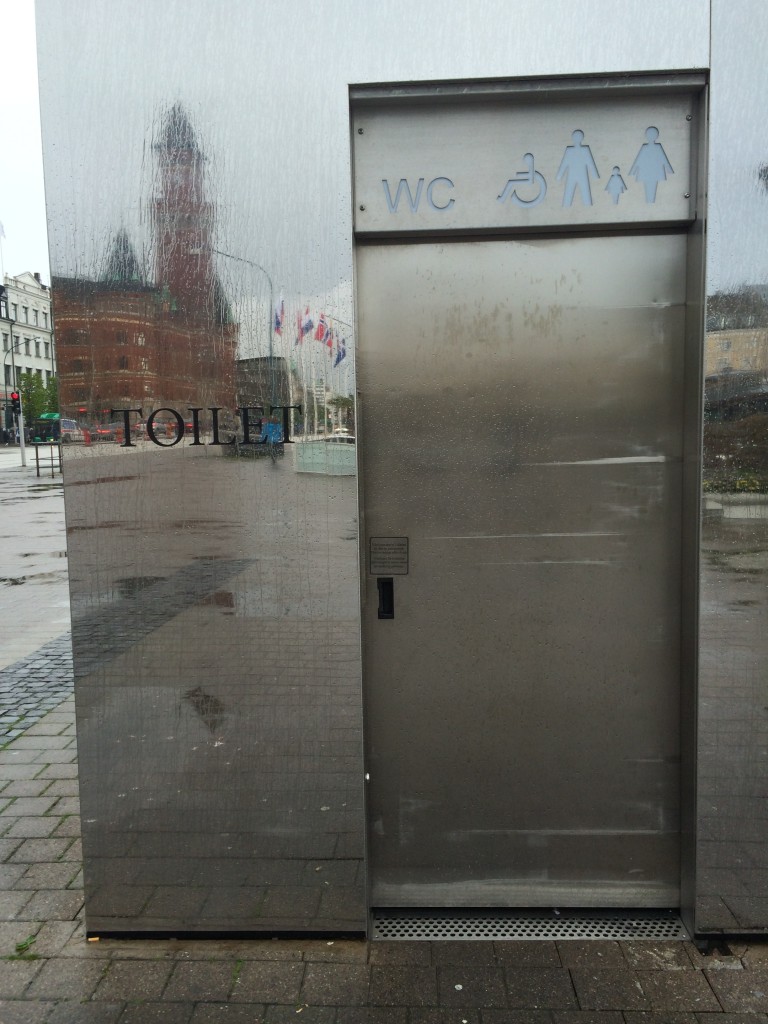 After a quick stop in one of the coolest restrooms I've ever seen we boarded the cruise ship, I mean ferry. This was the nicest ferry I've every seen, I could've sworn we were en route to the Bahamas.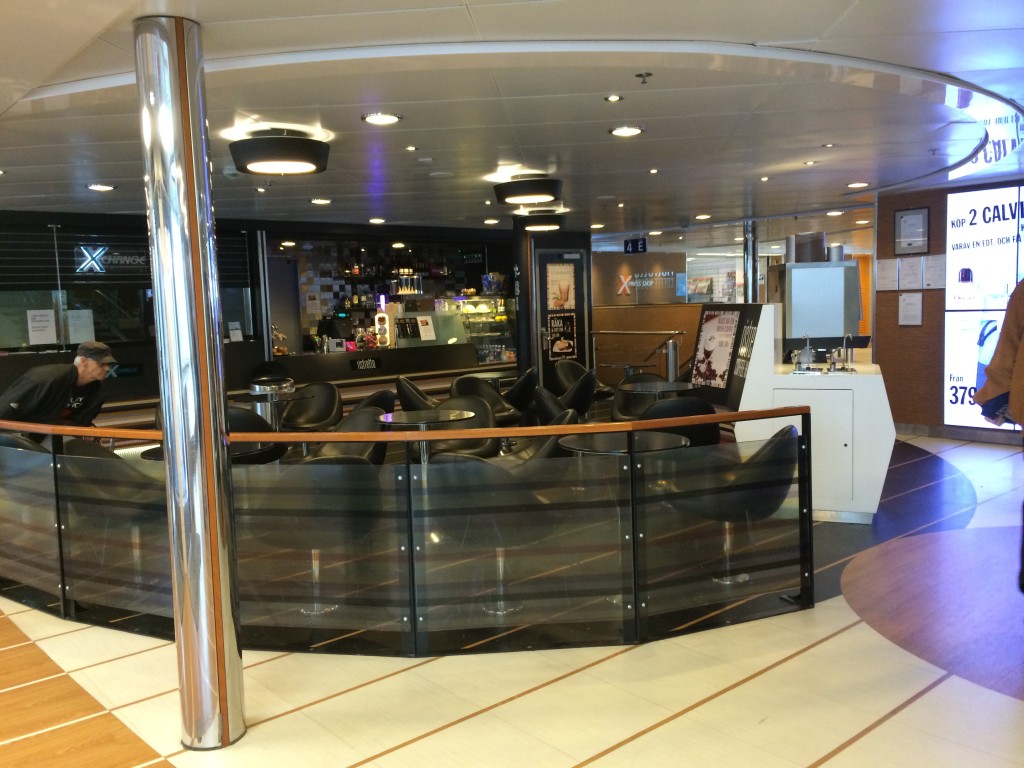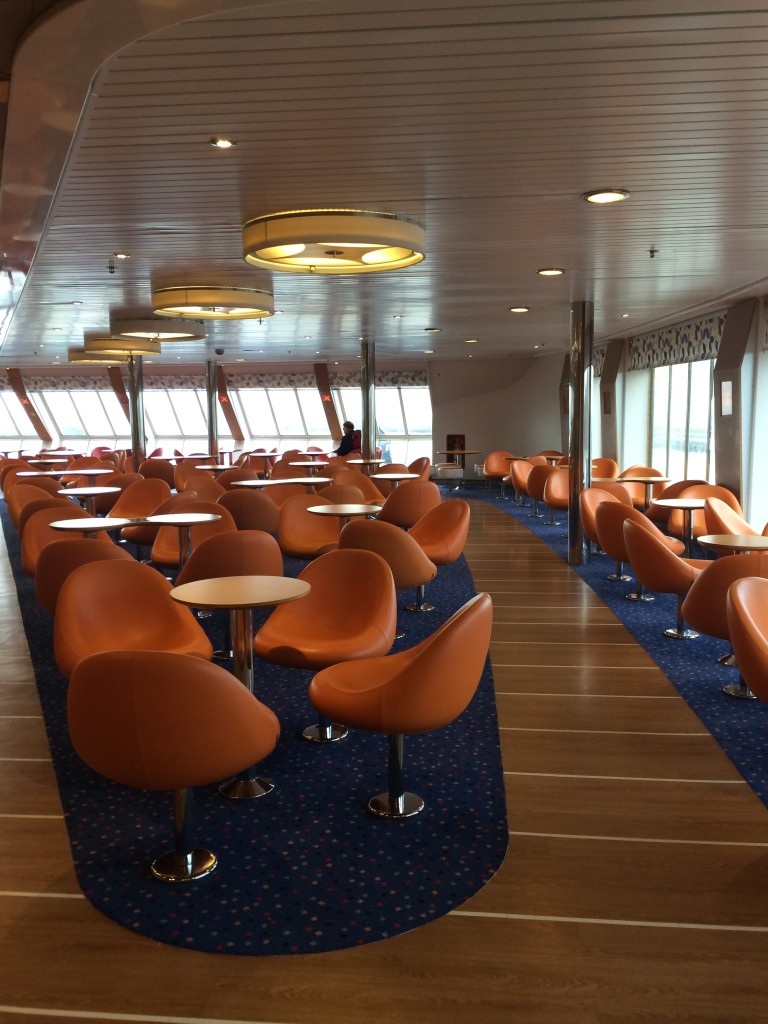 Nothing like a ferry I've ever been on.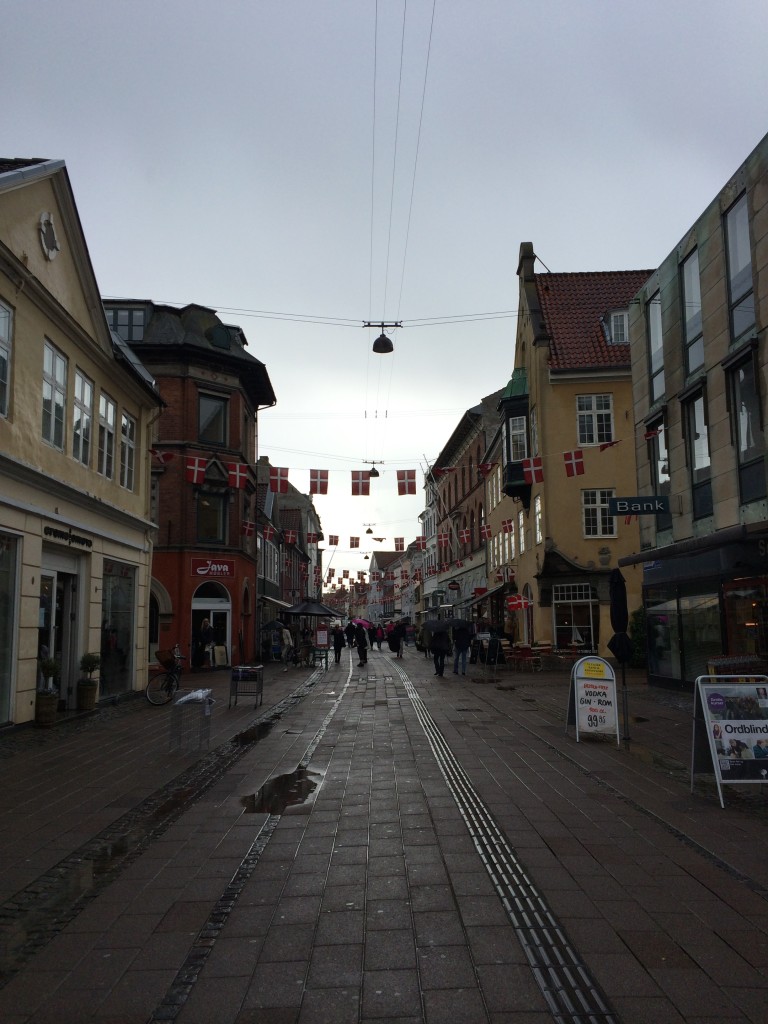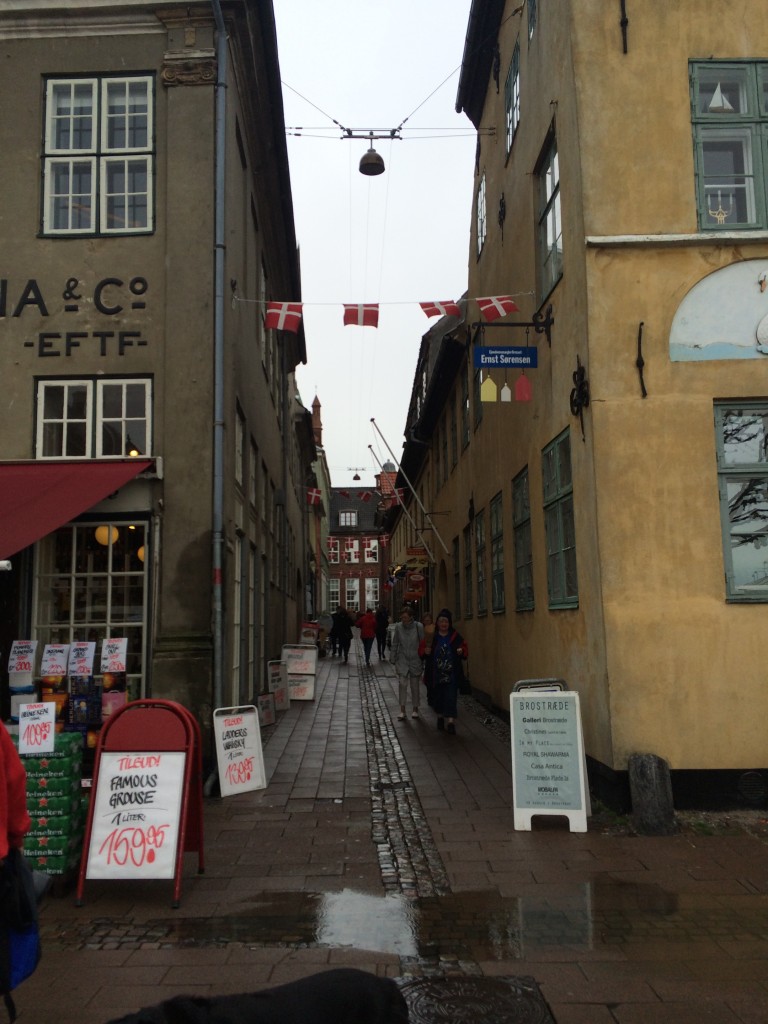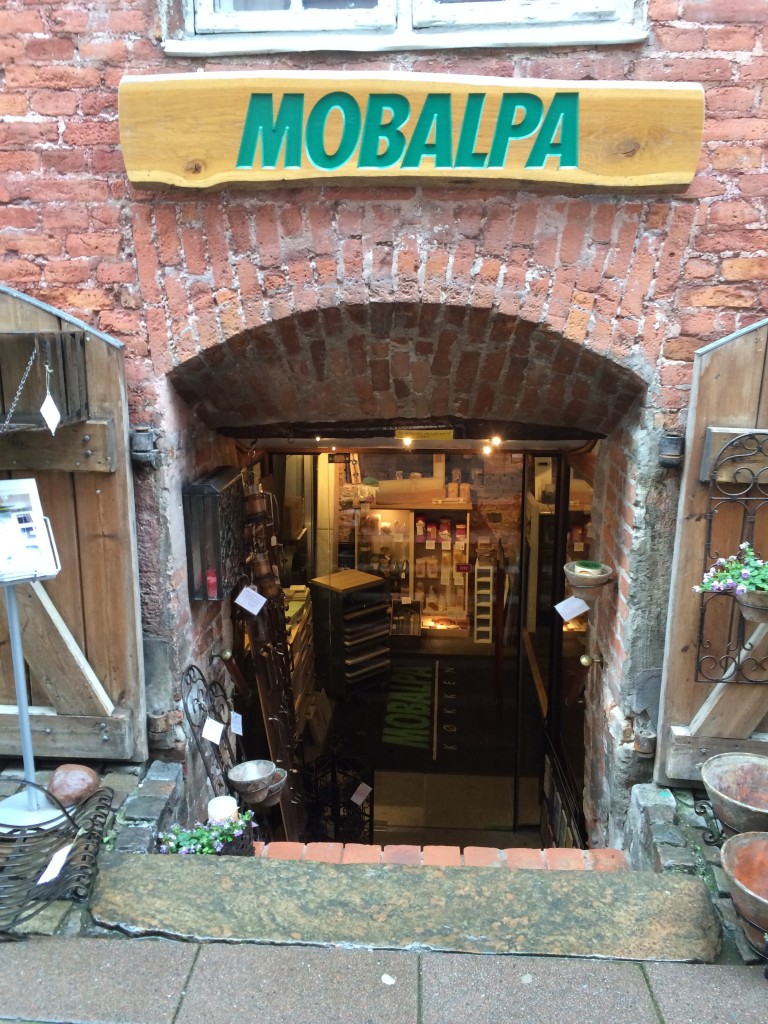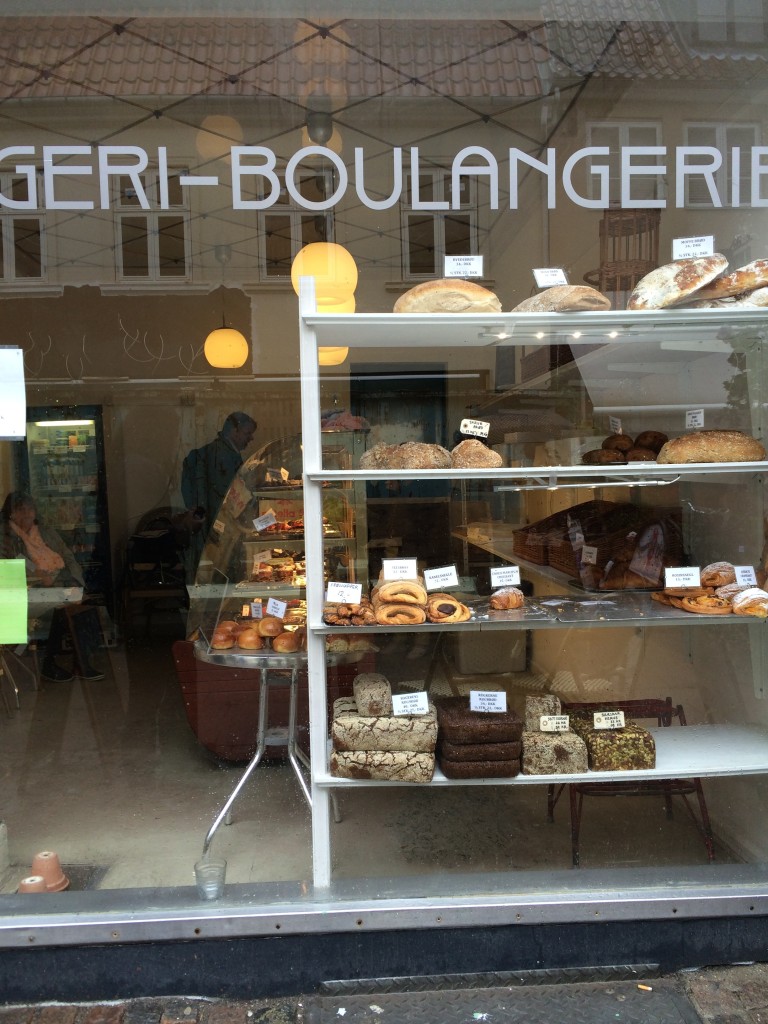 We got off and strolled through the cobblestone streets of Helsingor, past the cutest shops and cafes.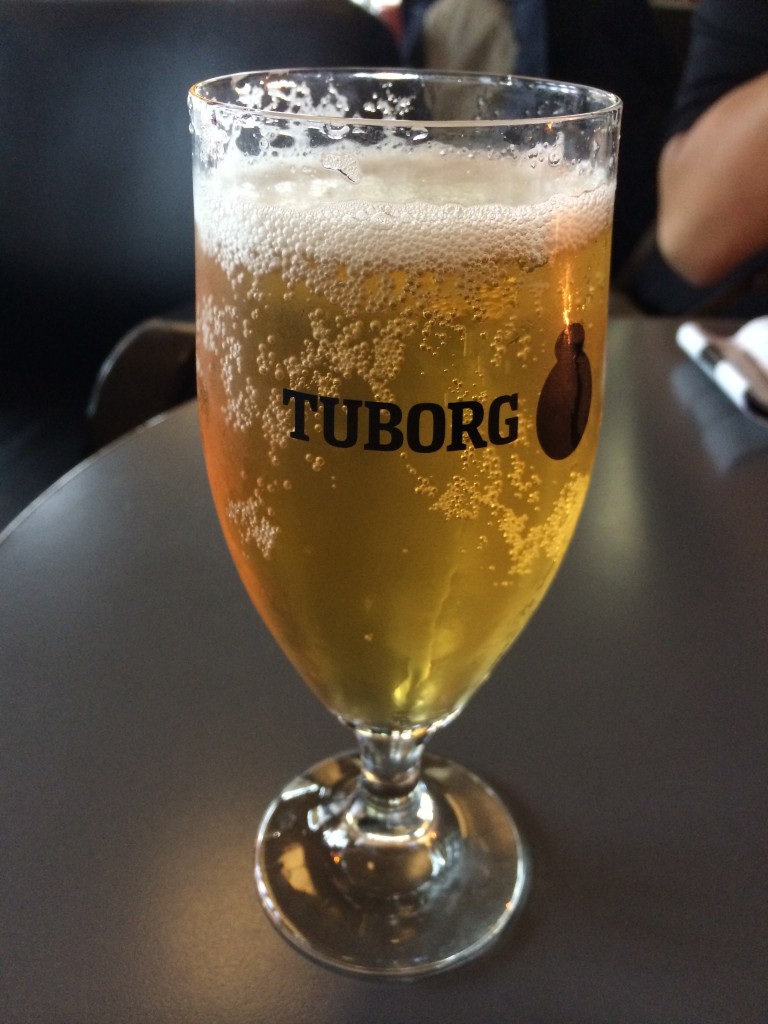 Hungry again, big surprise I know, we practically sprinted to the cafe at the end of the street, Cafe Vivaldi. This place was so cozy and charming. After asking a local what we should do in Denmark ( "Drink Danish beer!"), we ordered a pint of Guld Tuborg. It was little bitter and hoppy, but had perfectly balanced flavor.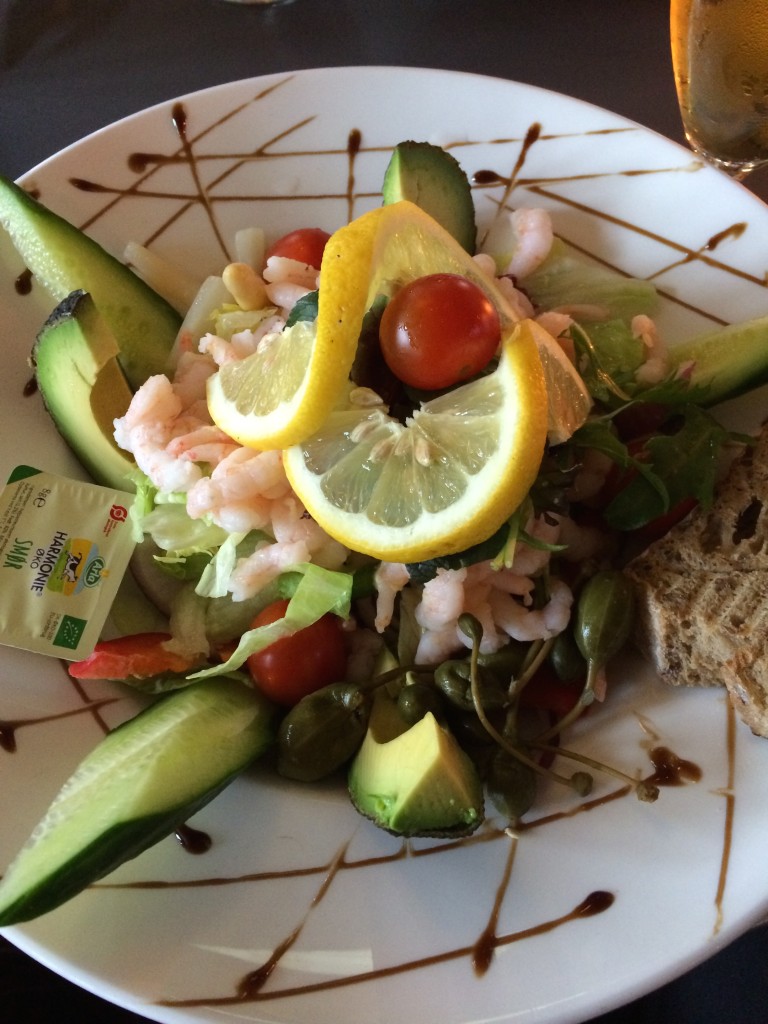 One of the best salads I've ever had with baby shrimp, avocado, and peppers.
In a food coma and exhausted, we nearly missed our stop on the train ride home! Come visit tomorrow because we're getting Whisked Away to Lund!
[post_views]