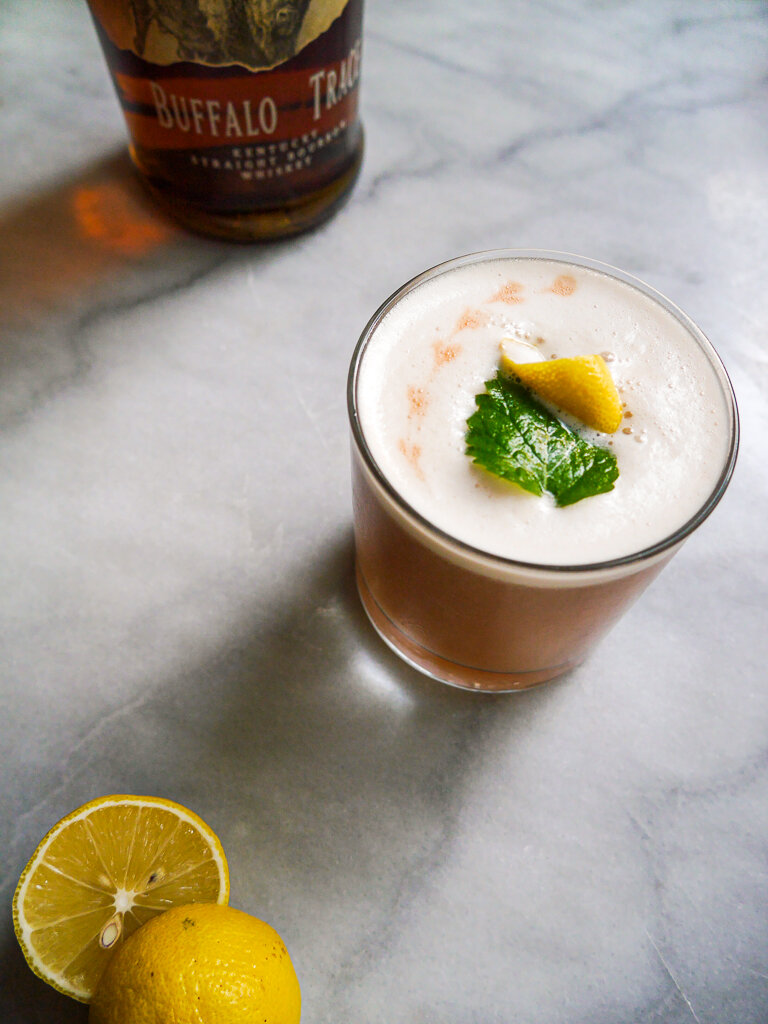 If you've been following along on Instagram, you know that Rishil has an alter ego…. The Cocktail Carnivore. Drinking has always been a hobby of his (I'm not sure how he survived college lol), and recently he's gotten so good at making speakeasy-quality cocktails.
Bourbon is always his go-to spirit, so a whiskey sour is a regular in our house. Naturally we are extra and had to add something additional, which came in the form of strawberry jam. The jam adds a concentrated strawberry flavor, touch of sweetness, and elevates a simple cocktail.
If you're thinking, "could I do other types of jam?" the answer is YES!!! We have a fig jam in the fridge that usually goes with cheese boards, but I think it would be perfect in a whiskey sour as well.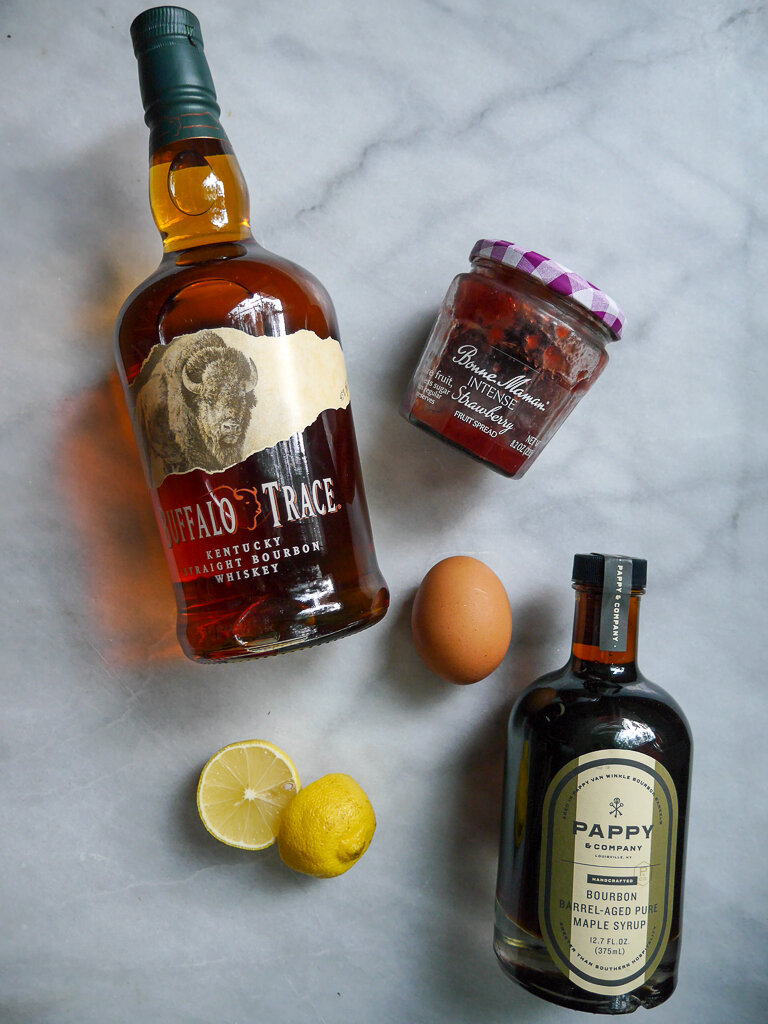 The cocktail couldn't be easier and it's only 5 ingredients. Rishil buys bourbon infused syrup, in his words "why not??", but you can use agave, regular maple syrup, or simple syrup based on what you have on hand.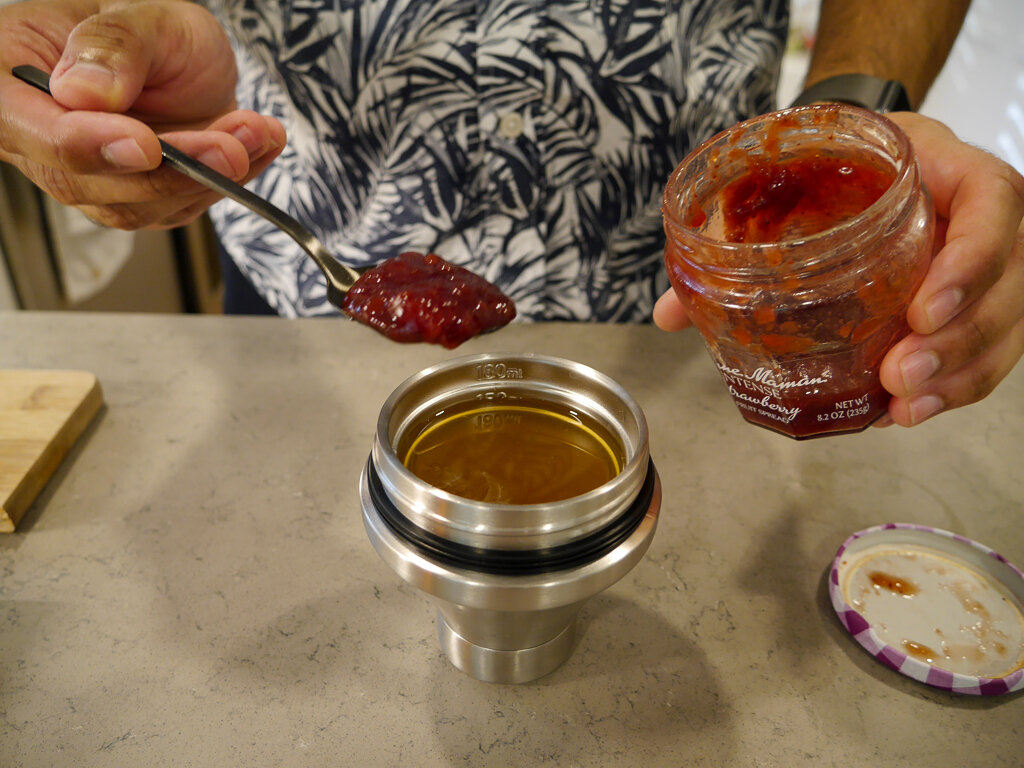 Lastly, Rishil makes his own large ice cubes using a mold that makes the ice perfectly clear, it's awesome. To get clear ice you have to freeze the cube from a certain direction, and this mold allows you to do that.
It's a bit more of an investment than your regular dollar store ice tray, but a great purchase if you plan on making craft cocktails while bars are closed!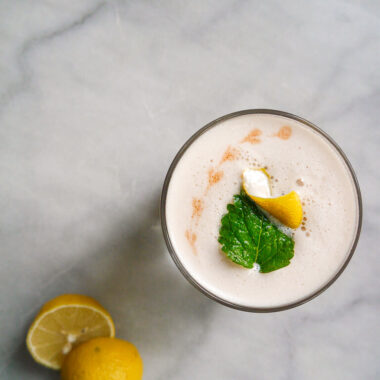 Strawberry Jam Whiskey Sour
Ingredients
2

ounces

Bourbon

Rishil likes Buffalo Trace

1

egg white

1

ounce

lemon juice

1

tbsp

strawberry jam

feel free to try other types of jam; we love peach with this as well

1/2

ounce

maple syrup

lemon peel for garnish
Instructions
Combine all ingredients in a shaker without ice. Shake vigorously for 15 seconds; this process is called dry shaking and makes the egg white frothy.

Add a large handful of ice to the shaker and shake for another 15 seconds. Strain into a glass with a large cube of ice and enjoy!