Leaving Paris was harder than remembering the être conjugation rules my high school French teacher attempted to instill in me. Maybe it was withdrawl from the constant cigarette smoke, withdrawl from such copius amounts of butter at every meal that even Paula Deen would be impressed, or withdrawl from days spent staring at jaw-dropping architecture and nights spent cradling wine that makes me embarrassed to have ever drank from a bag before.
Regardless, it was our final destination in our Europe trip and was the perfect ending to a week away from talking about 'the cloud'. I went in with incredibly low expectations, considering my last experience in the City of Light involved a case of bed bugs from an awful Airbnb that made me look like my parents opted me out of the chicken pox vaccine…
Thankfully, this time with Rishil couldn't have been more different. To put it simply, it was pure magic. We ate buttery pastries, slurped gooey french onion soup, found the falafel of my dreams, met amazing people that blew away the French stereotype, and found cocktail bars more buzzworthy than the lastest Kardashian cheating scandal. The food was unlike anything I've ever found in the US, and I still dream of some of the neighborhood wine bars that we came across. Don't worry, I'll tell you about everything.
Our first day we traveled in from Brussels, and headed immediately to our AirBnb (hoping for no bed bugs this time) to begin our adventures. We stayed in The Marais, the 3rd arrondissement, which I couldn't recommend more. It had a cozy neighborhood feel to it, was close to St.Germain, Notre Dame, and had incredible restaurants and shopping. I'd recommend booking your AirbBnb early, as most were unavailable a few months in advance when I first looked.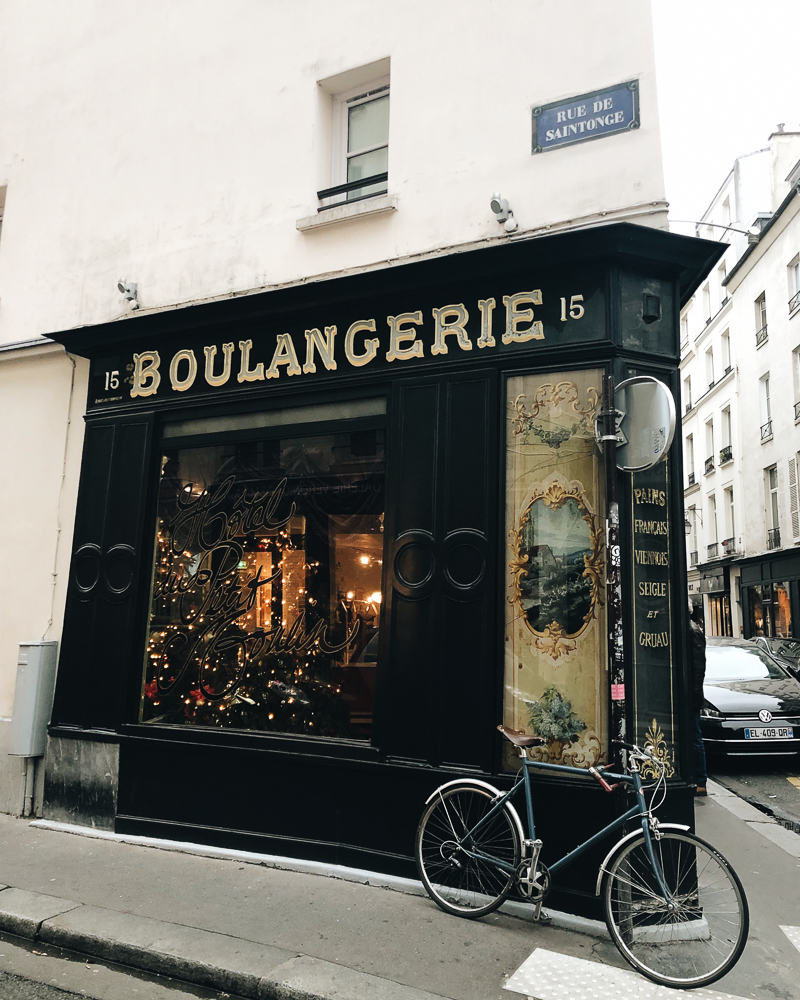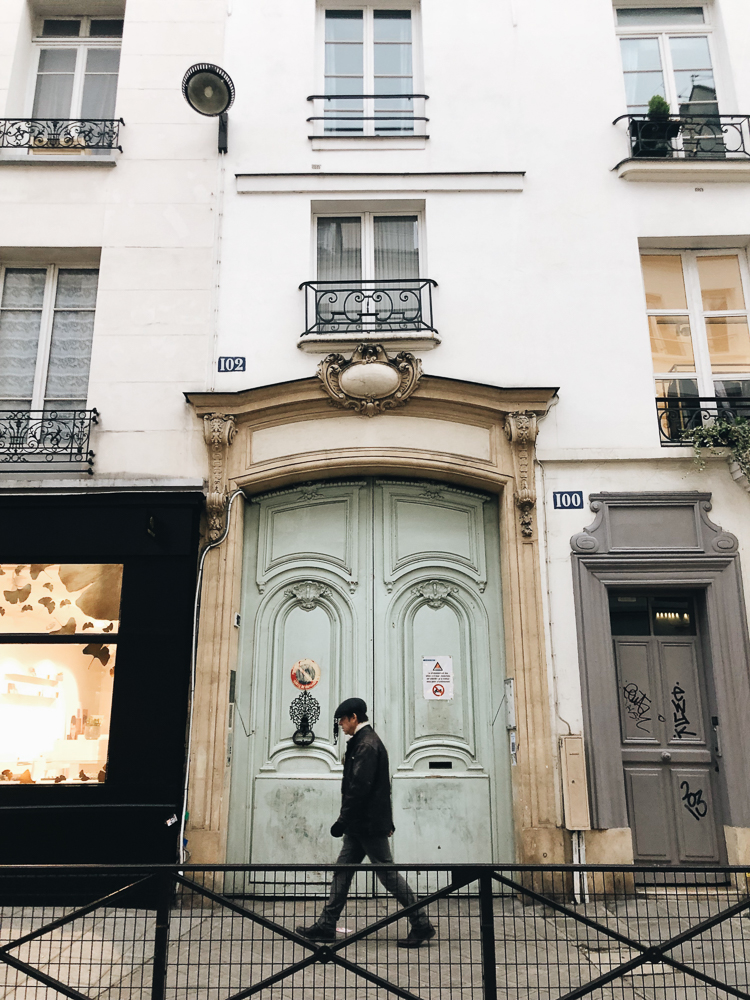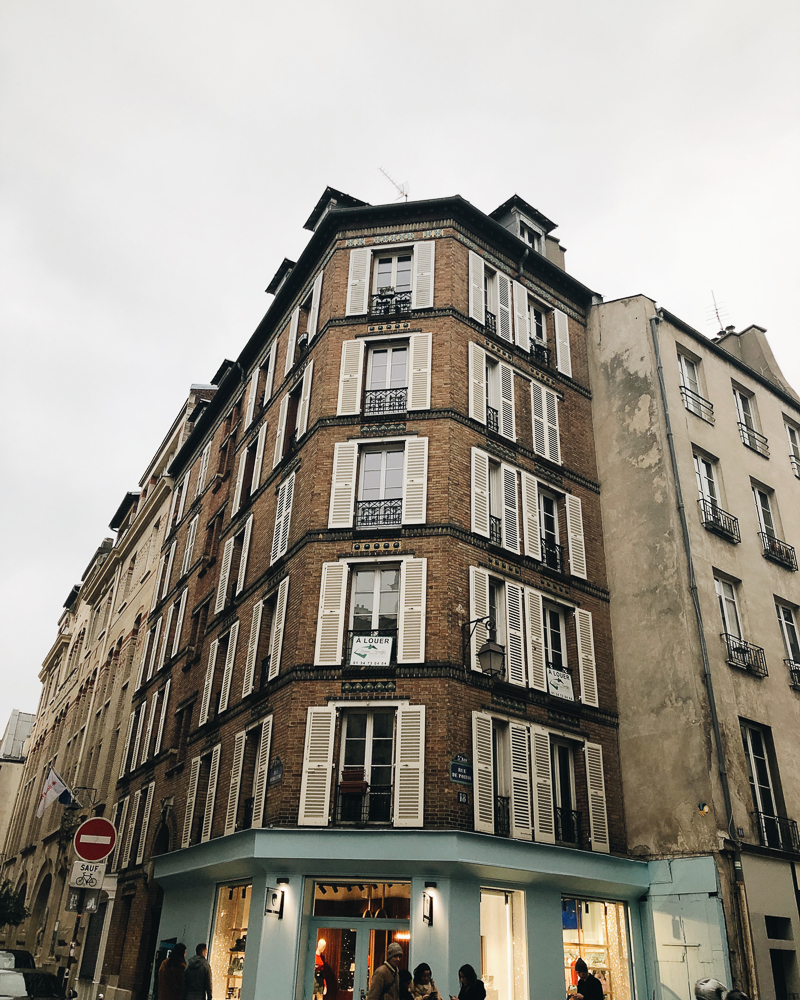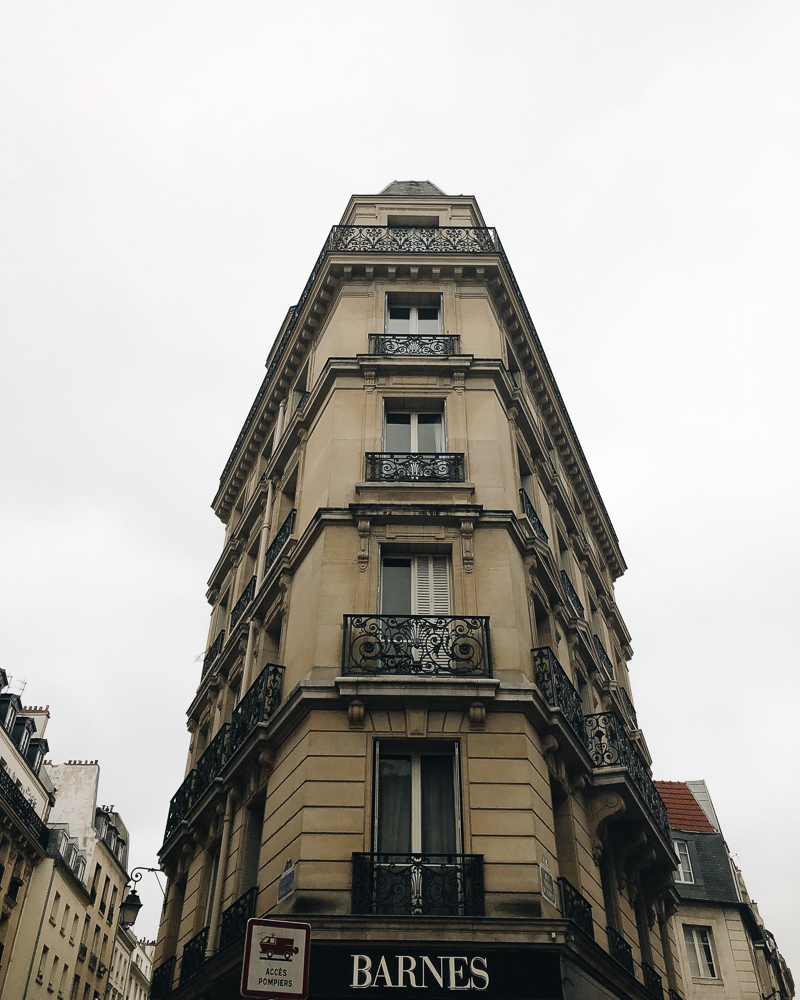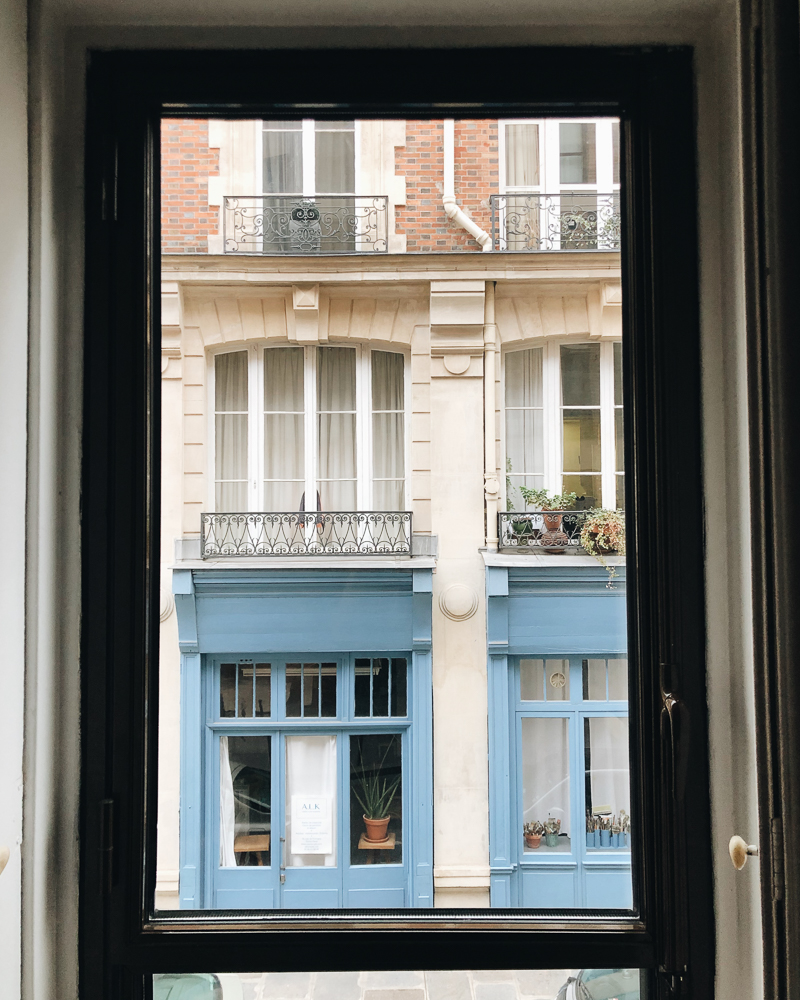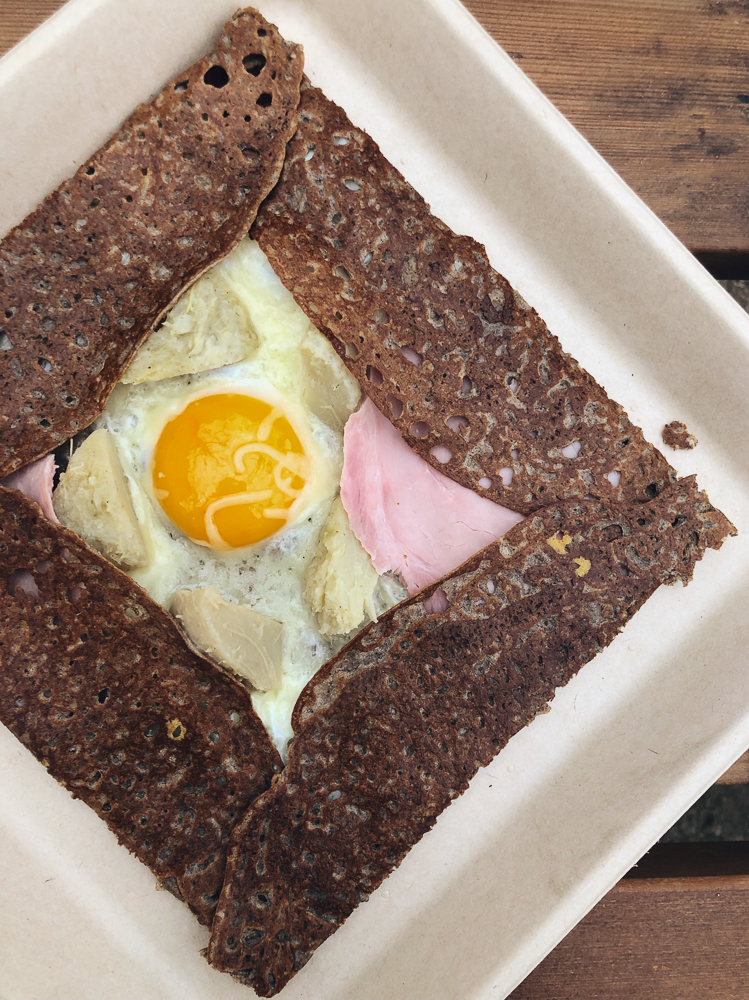 We were starving after stumbling around a courtyard, trying to find the key for the apartment (the instructions read: "walk into the grass and you'll see a mat with a key underneath", so helpful!!), and I knew I wanted to try Breizh Cafe.
There was a long line when we first arrived (don't be like us, make a reservation!) but they had a sign that there was a to-go window just a few doors down. It seemed only fair to have crepes as our first meal in Paris, so we ordered a few and and loved the chewy buckwheat texture and unique fillings.
Full and sleepy, we napped and got ready for.. you guessed it, our next meal!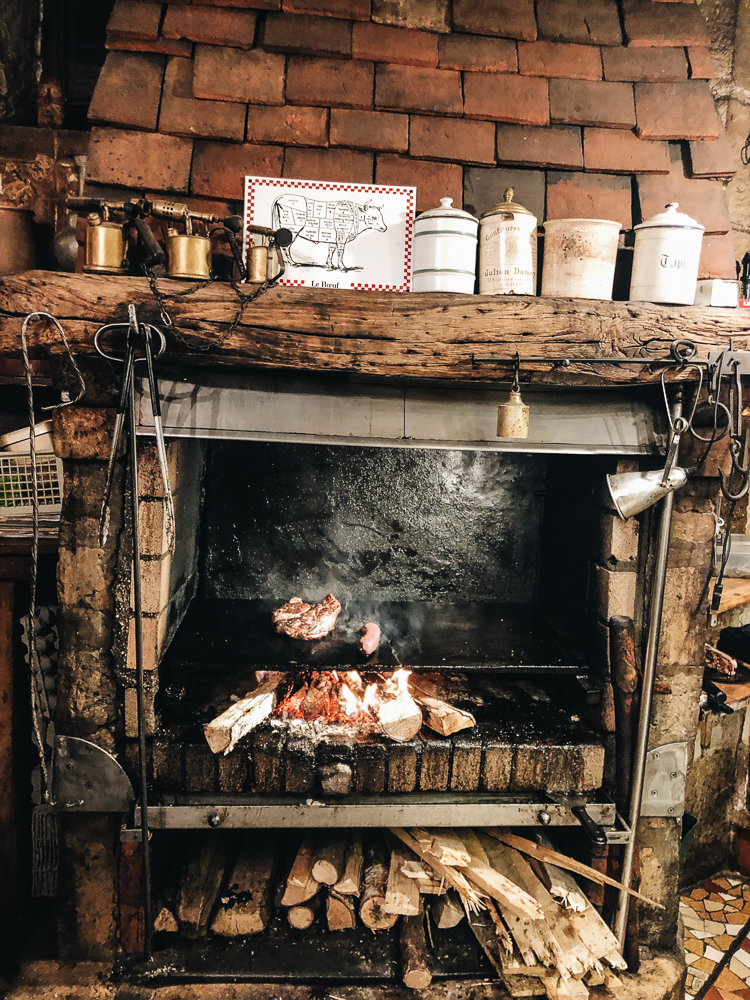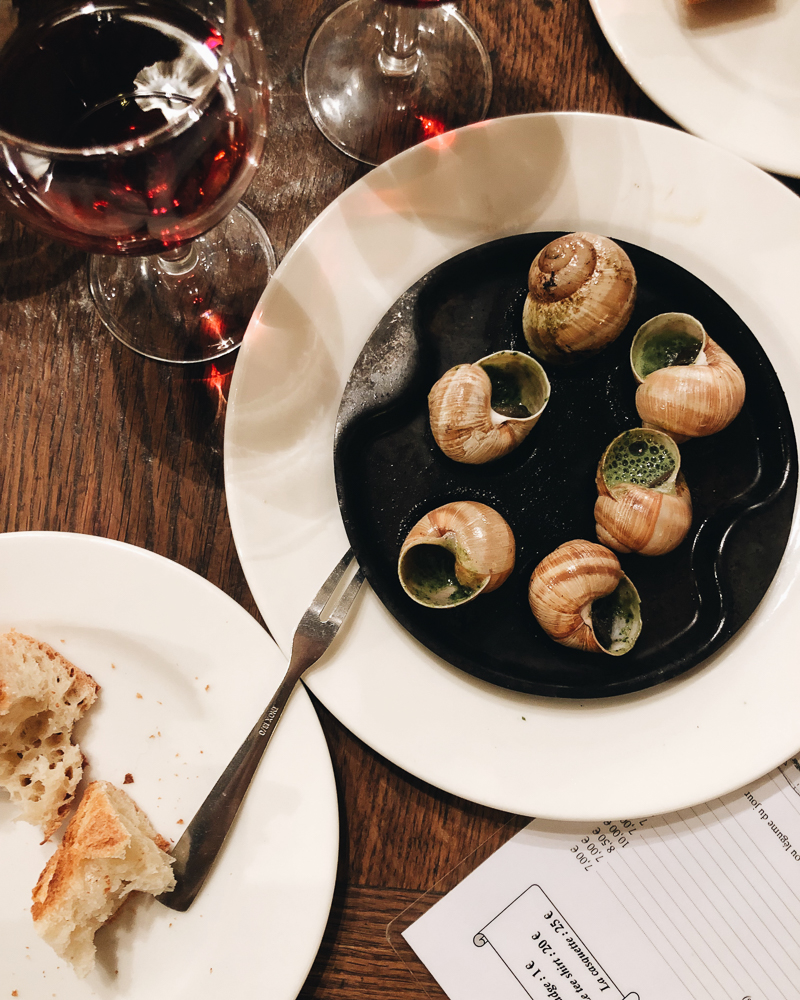 We found Robert et Louise on Yelp and were enamored by the restaurant's a. proximity to our apartment, and b. giant wood burning open stove. We watched a chef expertly grill beautiful skillets of escargots, marbled steaks, and thick racks of lamb.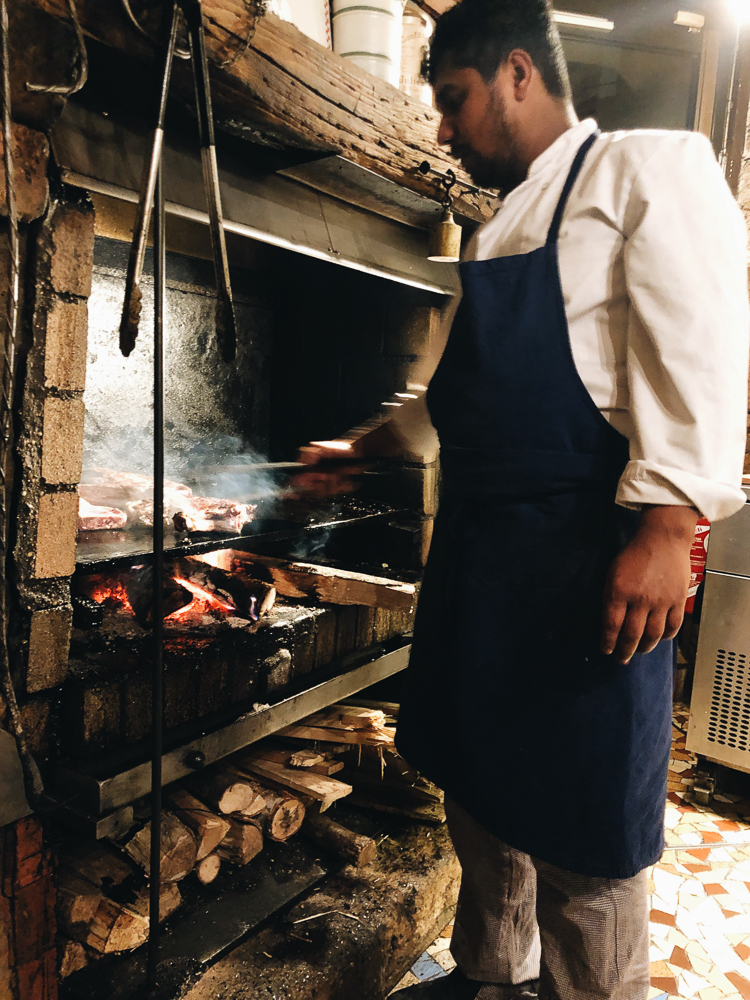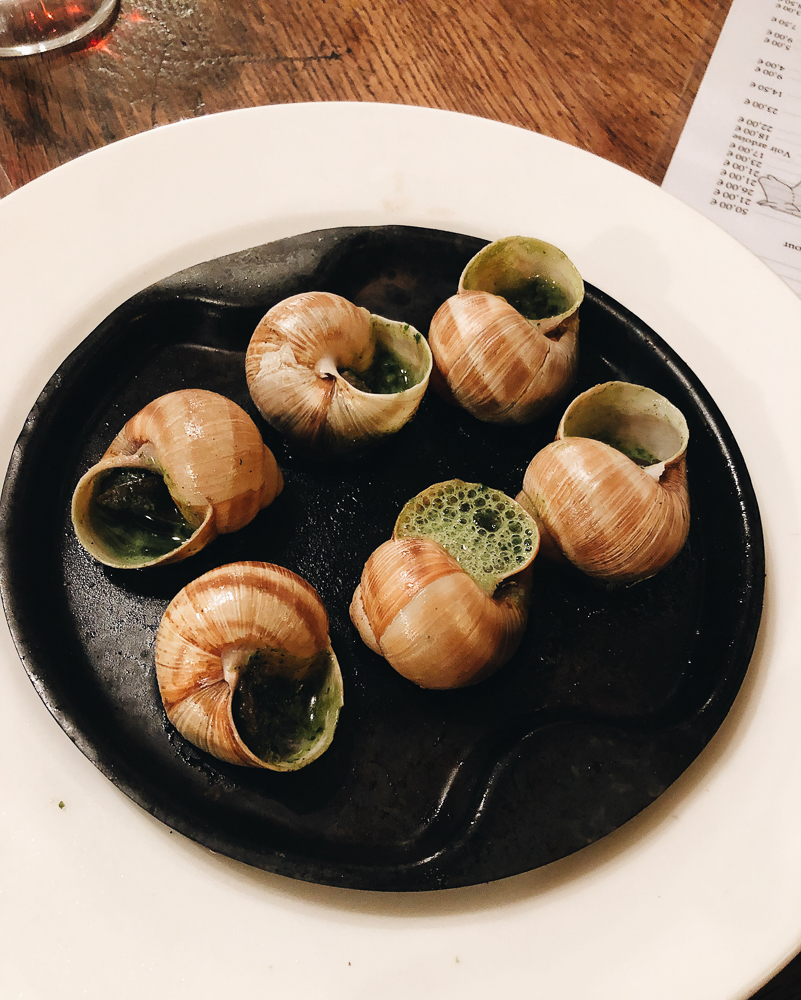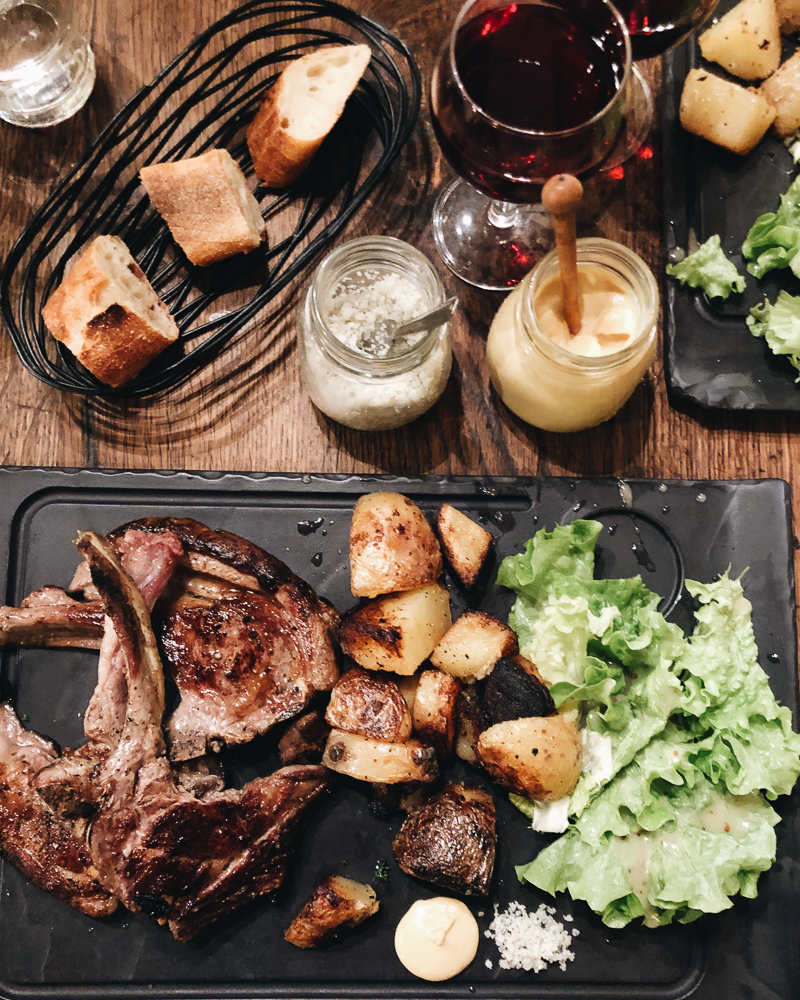 Our waiter steered us towards a reasonably priced bottle of wine, and we dug into those gorgeous garlic-parsley butter drenched escargots. We followed those with the lamb and the ribeye, and were blown away by the flavor of the lamb.
It was unbelievably tender, and paired with the dijon and meltingly creamy potatoes it made for a tough to beat first dinner in Paris.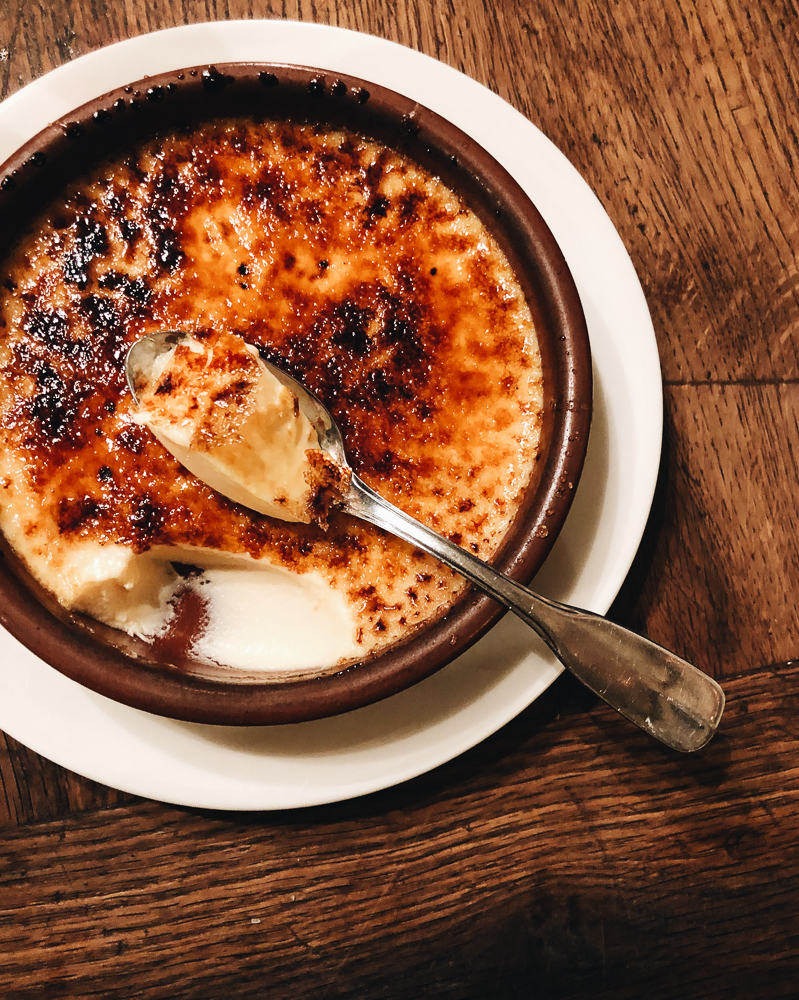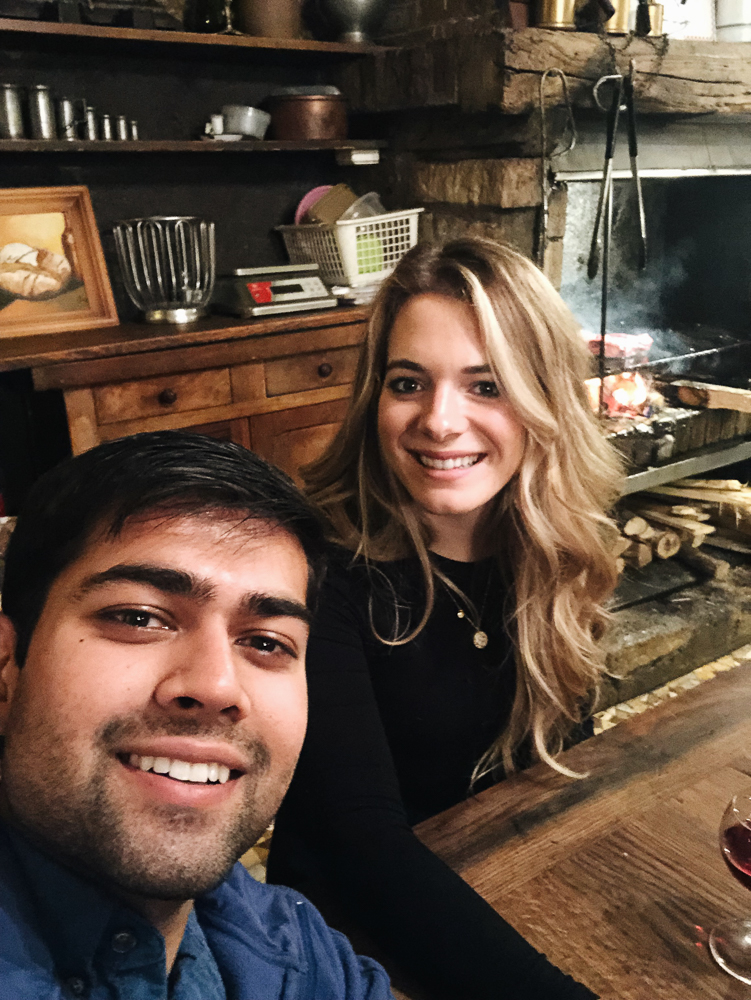 I refuse to leave dinner without dessert, so we opted for the creme brulee. Flecked with vanilla bean, with a crisp caramelized sugar lid, you have to get it!
Semi-sad attempt at a selfie, but I figured we need some photos besides food here..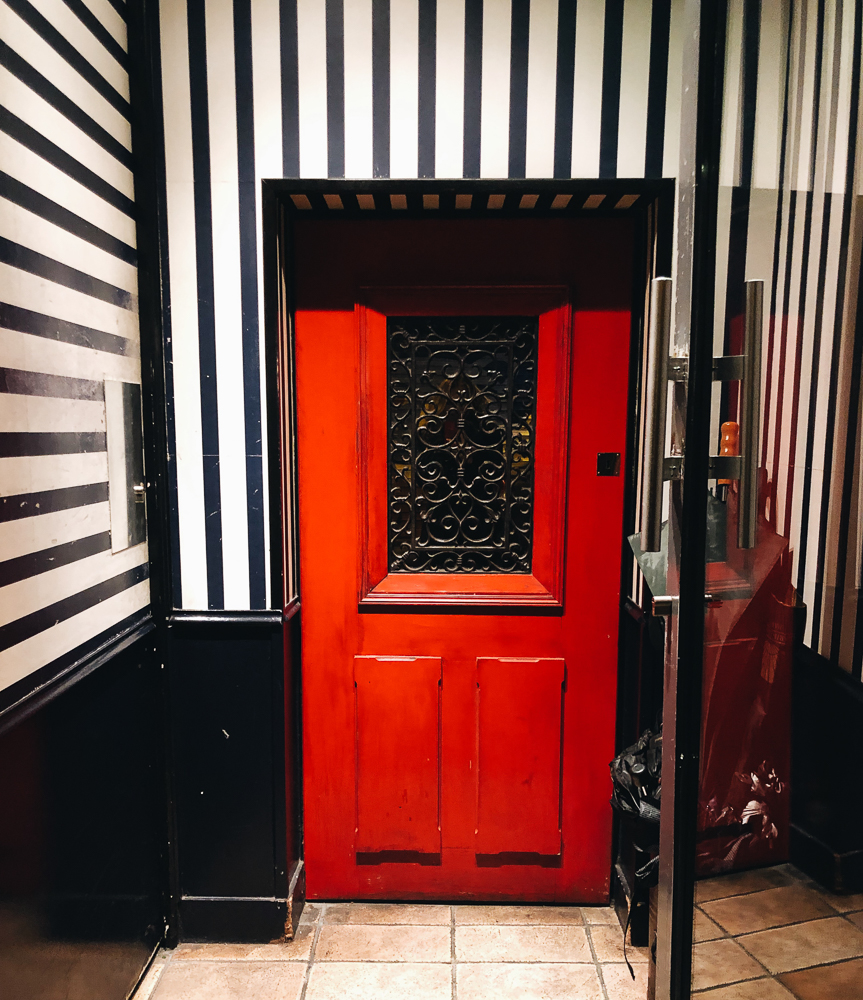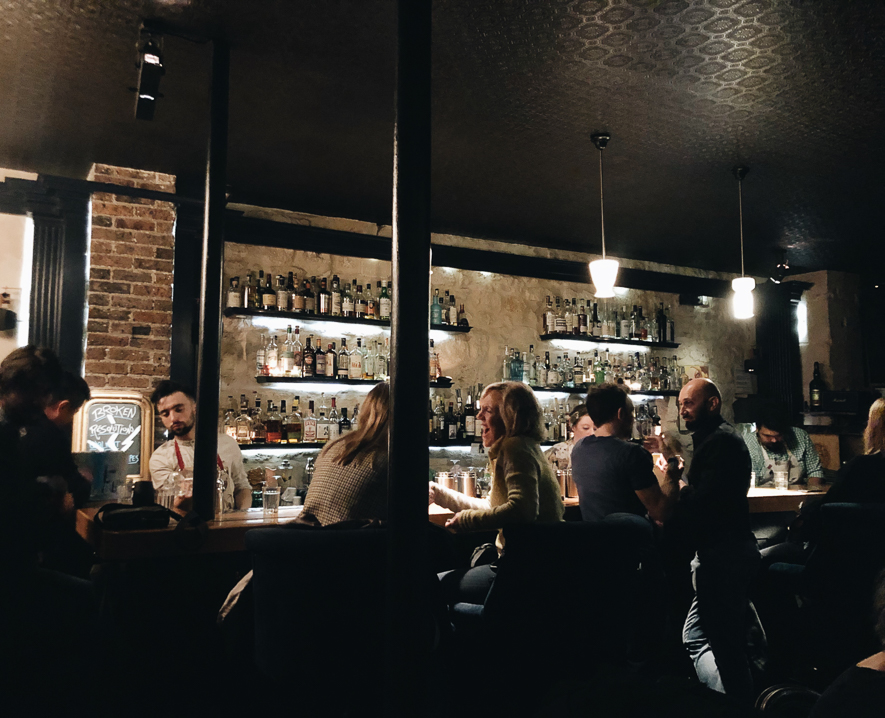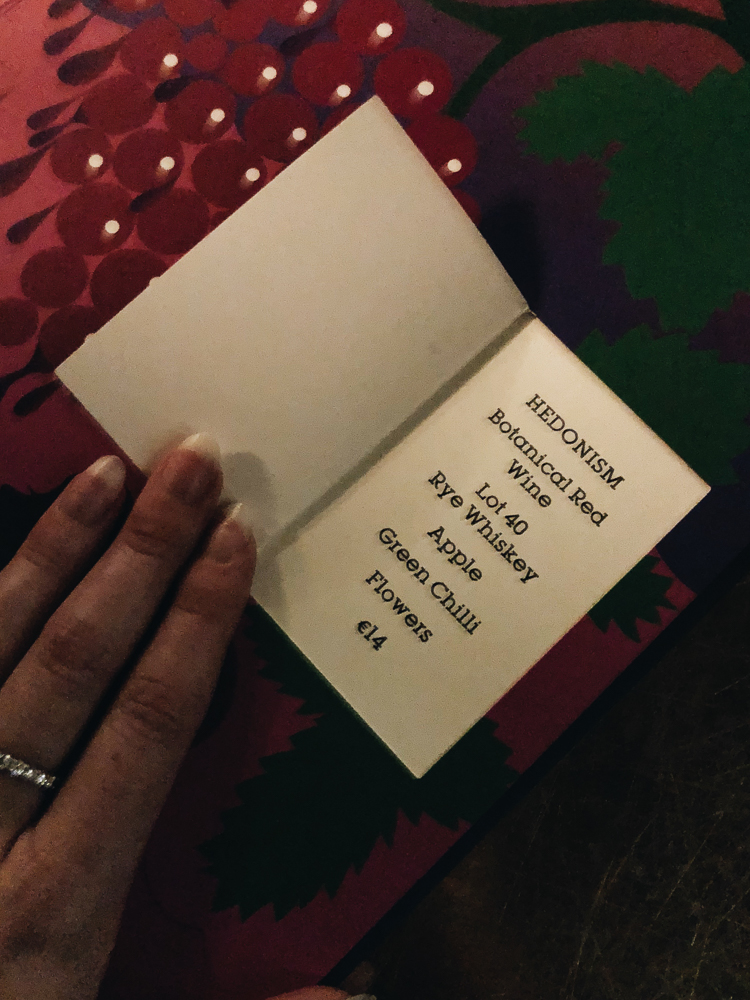 With only four days in Paris, we had to make the most of our time, so we found a speakeasy called Little Red Door whose entrance immediately explained the name. The doorman (who mentioned he used to live just a few miles from us in DC!), had room for us immediately, so we sat down and took a look at the menu.
They explained that the menu was a story book, with each drink focused on a universal value. It was such a unique way to present the cocktails, and we were very impressed with the drinks.
Set on doing a bar crawl, we walked a few streets over to Bisou, which was one of my favorite parts of the trip.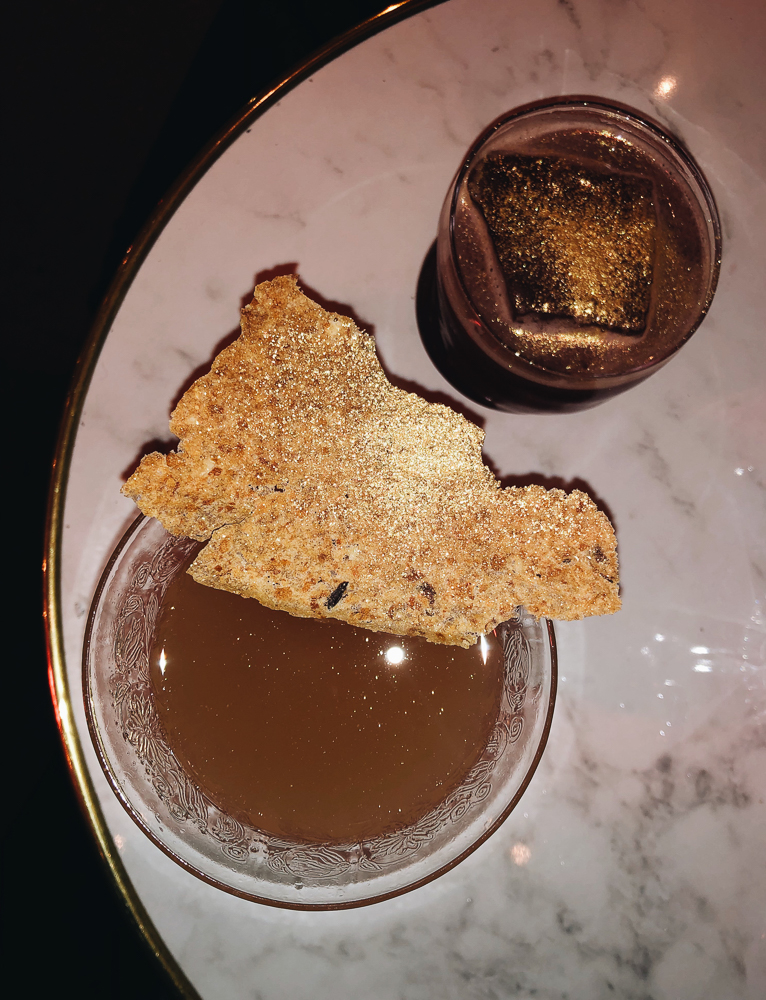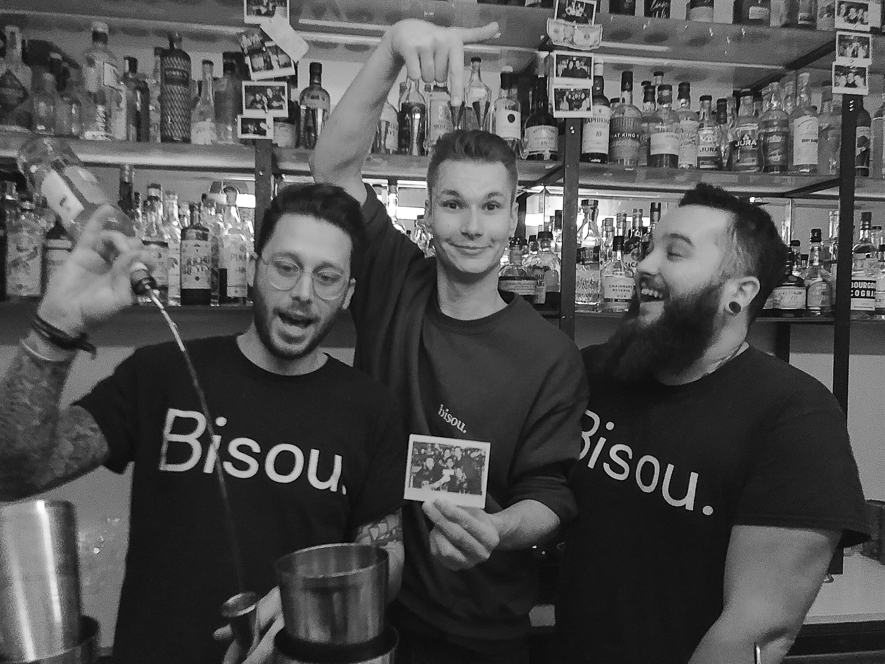 The bartenders were freaking amazing. From left to right you'll see Nico, Alex, and Robin. They don't have a menu, they just ask what spirit and flavor you like, and then they dream up a concoction.
I love mezcal and fruit, so they made me a gilded smoky, tart, and fruity cocktail with beet syrup! It was so creative and delicious, so we stayed for hours hanging out with the bartenders and having the best first night in Paris we could have asked for.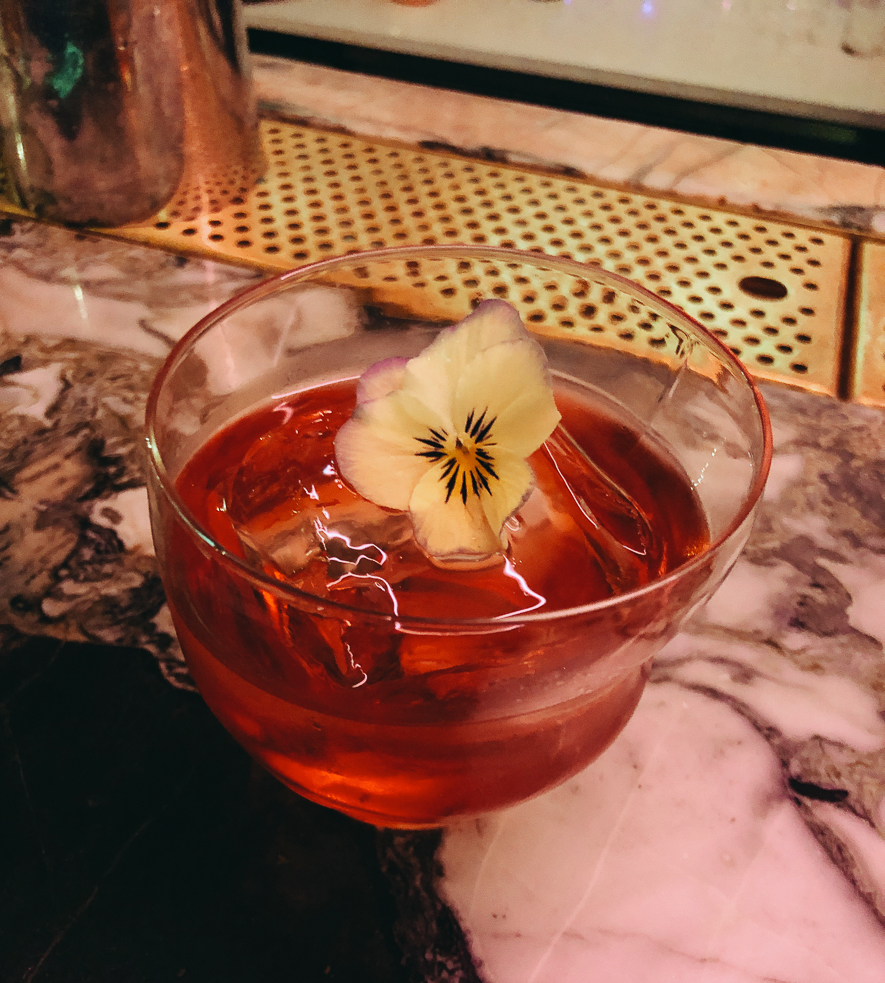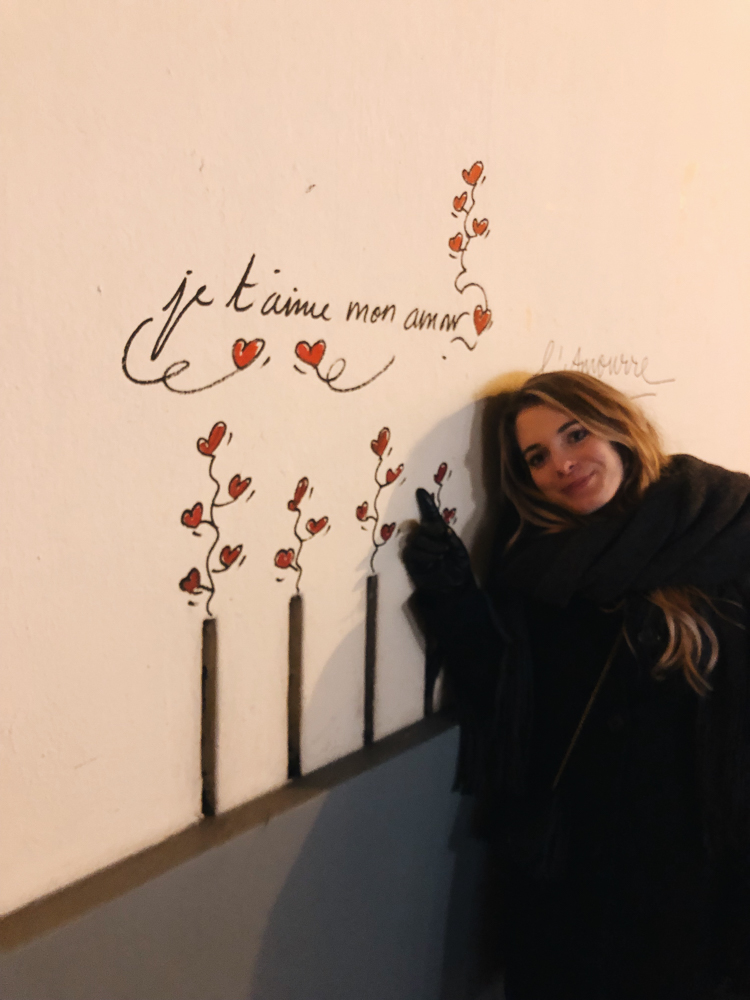 We ended the night the same way we started, with more crepes. The pictures of me eating a nutella crepe at 2am wasn't pretty, so I'll save you all from that.
We passed this art on the way home and it sums up my feelings towards the City: I love you my love!
Also, make sure you subscribe via the email subscription box below this, that way you'll get the rest of my Paris recommendations from Days 2, 3, and 4!