Happy New Year friends! We're in the beginning of January, which usually means everyone is detoxing from holiday parties, and is on their *NeW YeAr NeW mE* kick. Even my apartment building is promoting this idea with a free HITT workout and body composition test tonight (wow so tempting), and as you can probably guess I will not be attending. After over a week in Europe eating crème brulee at least once a day, the last thing I need to know is my body composition. Pretty sure it's now 78% butter…
Anyways, I've seen a number of peoples' resolutions all over social media, most of them fitness or self-care related, which I'm always here to support. Regardless of what your intentions are for this year, having a healthy, plant based, and easy recipe certainly can't hurt! Here are the reasons why I love this curry so much, and please don't be scared off by the 'vegan' in the title:
It's full of vegetables: chickpeas, bell peppers, bamboo shoots, onion, and basil. This means vitamins, minerals, and make-you-feel-full fiber.
The curry paste, curry powder, and coconut milk makes it so flavorful for few calories.
It takes just 30 minutes and makes the best leftovers for lunch the next day.
It's a super adaptable; if you're not a fan of bamboo shoots, try spinach or zucchini. Want it to be more like a soup? Add another can of coconut milk or some vegetable broth.
Overall I love this recipe and have been making it at least once a week. I usually double the batch so I have lunch for the week as well. Give it a try and tell me what you think!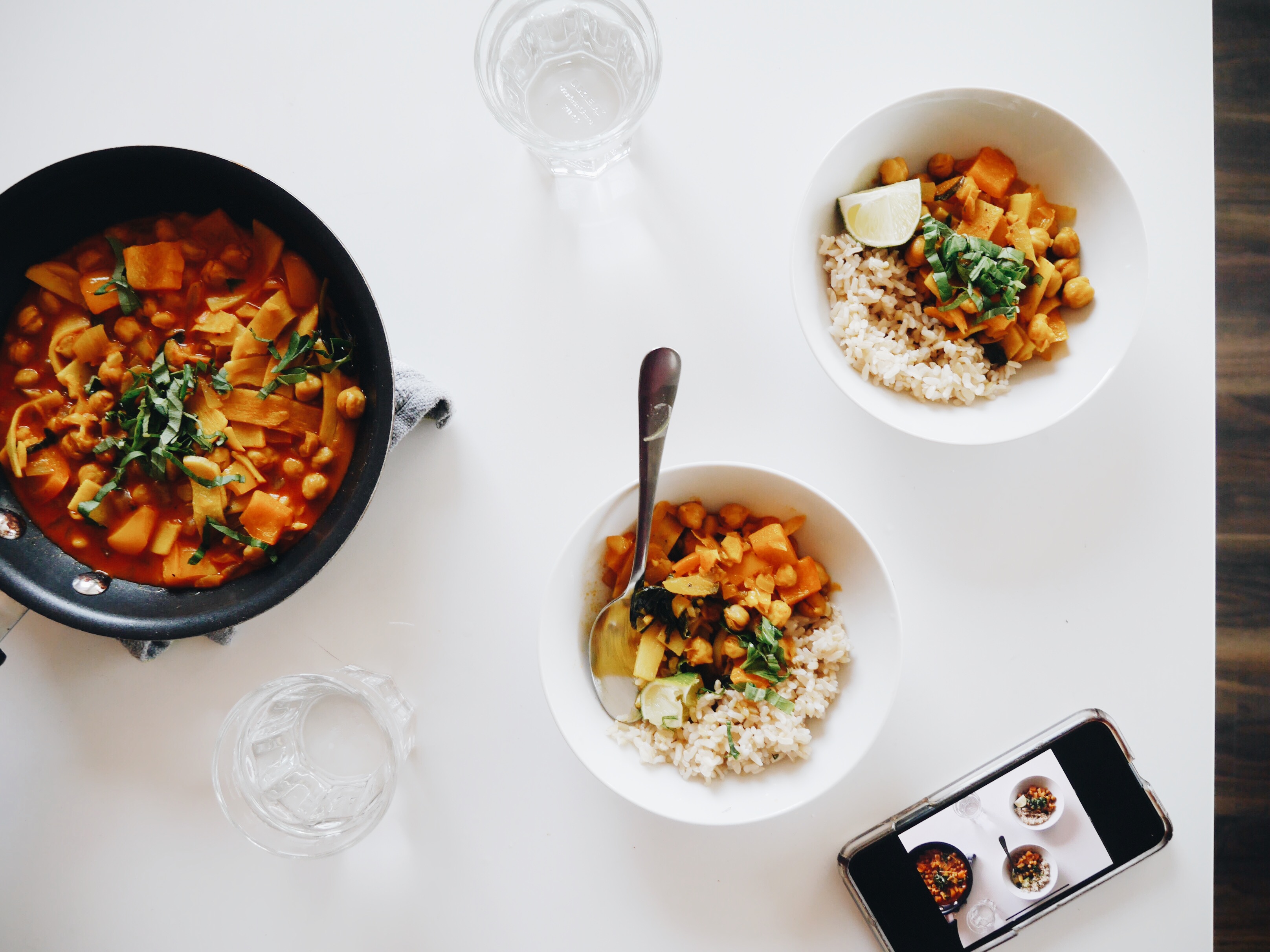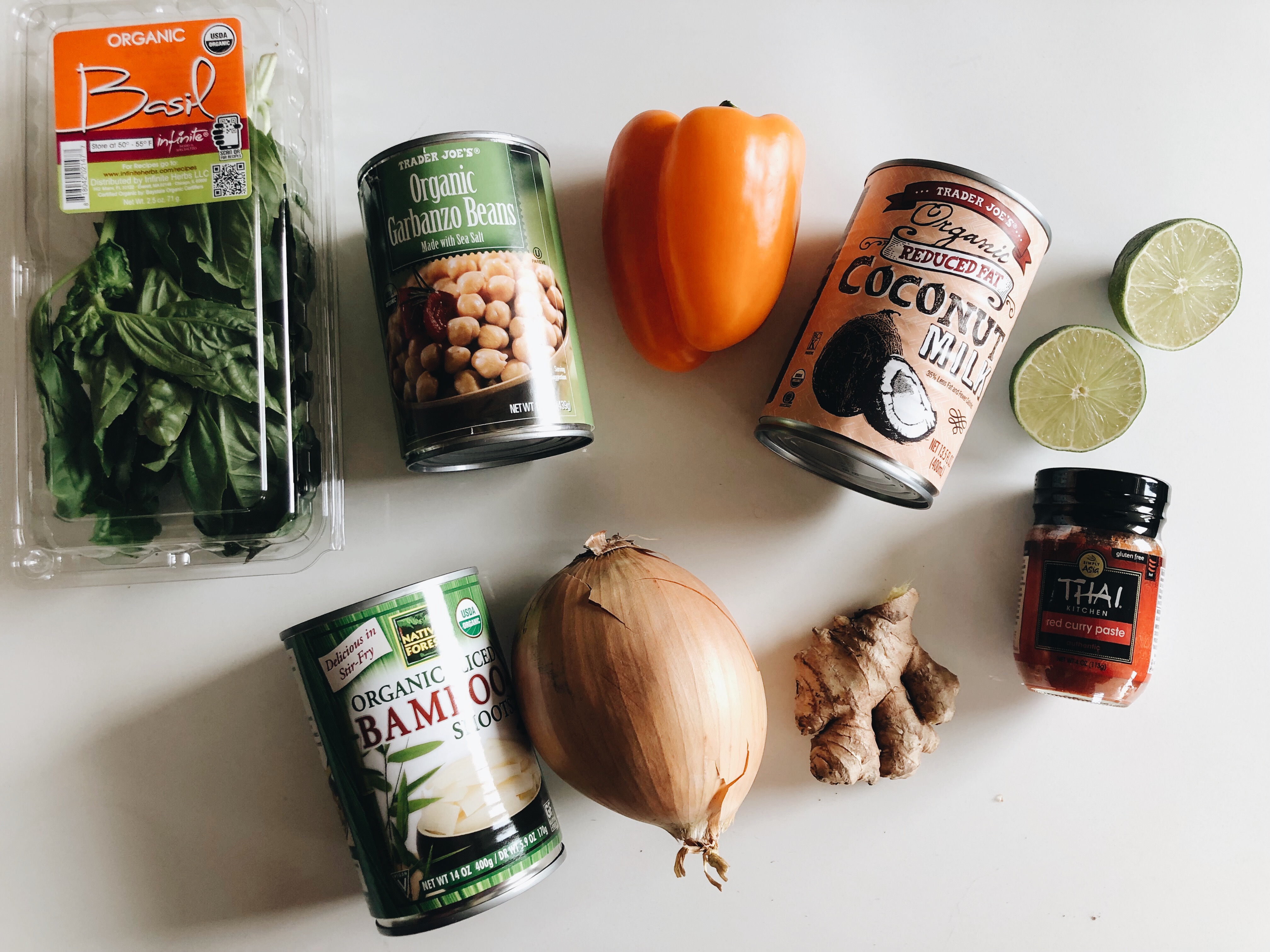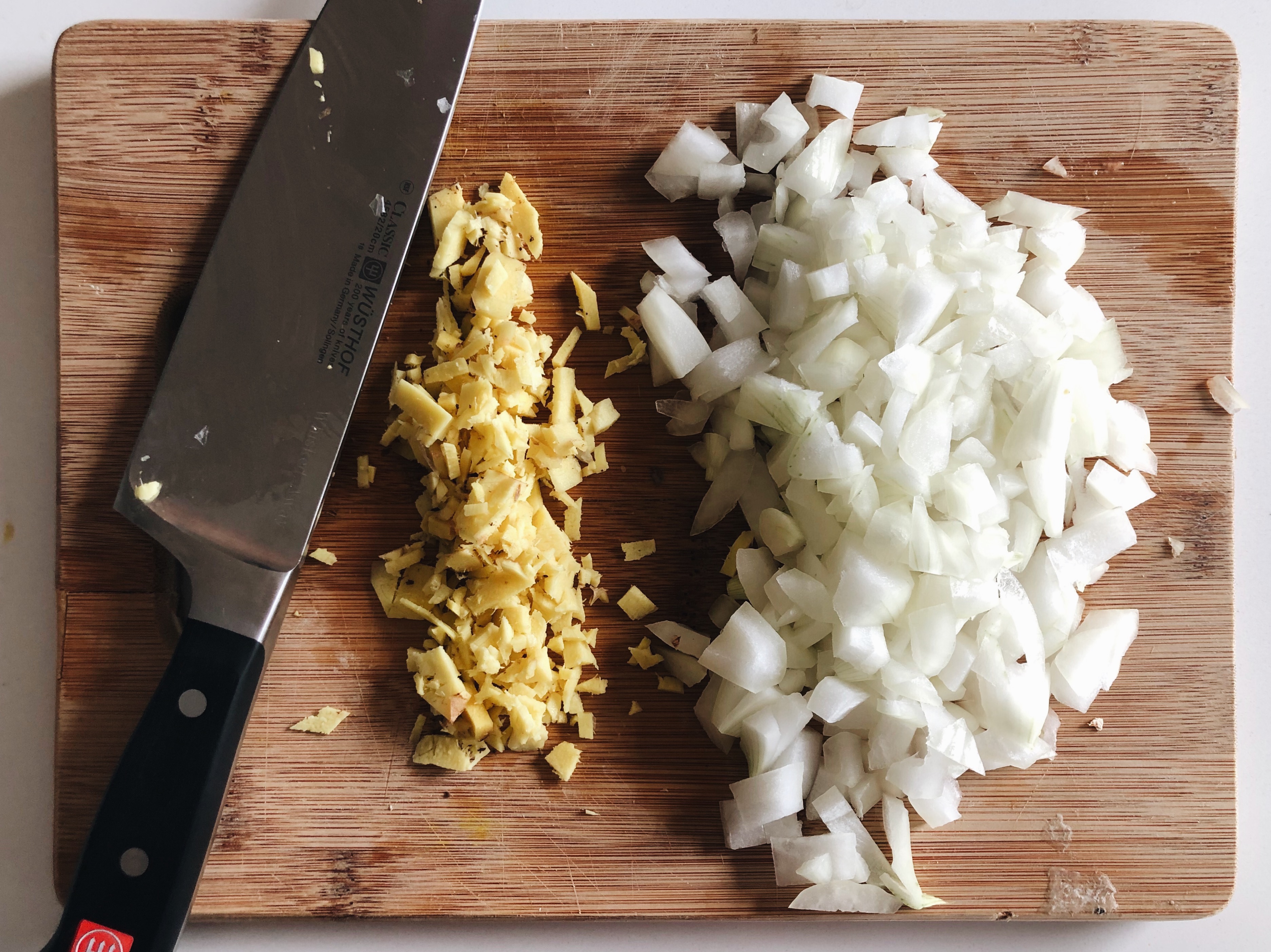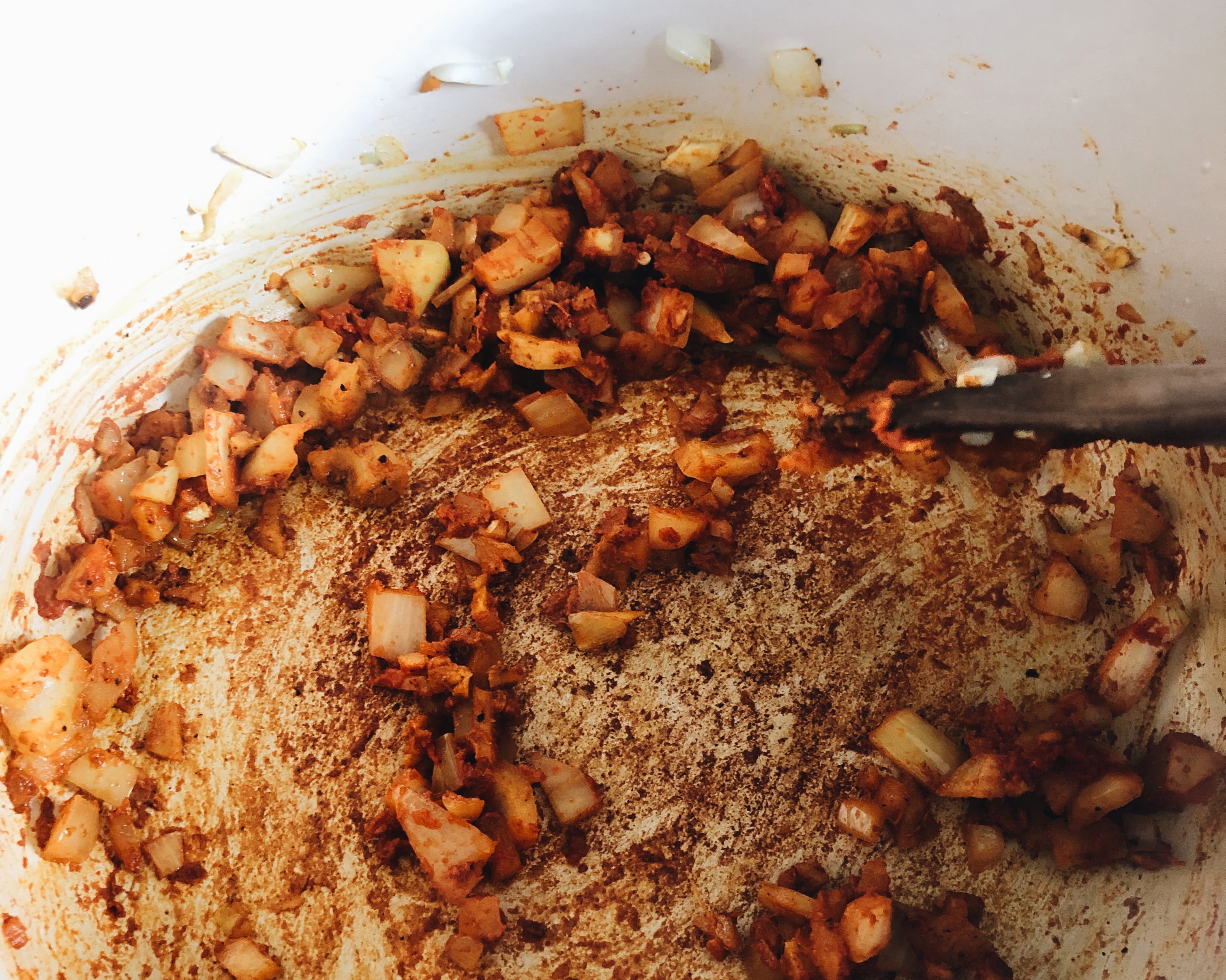 Start by chopping the onion and ginger, and saute with the curry paste and powder.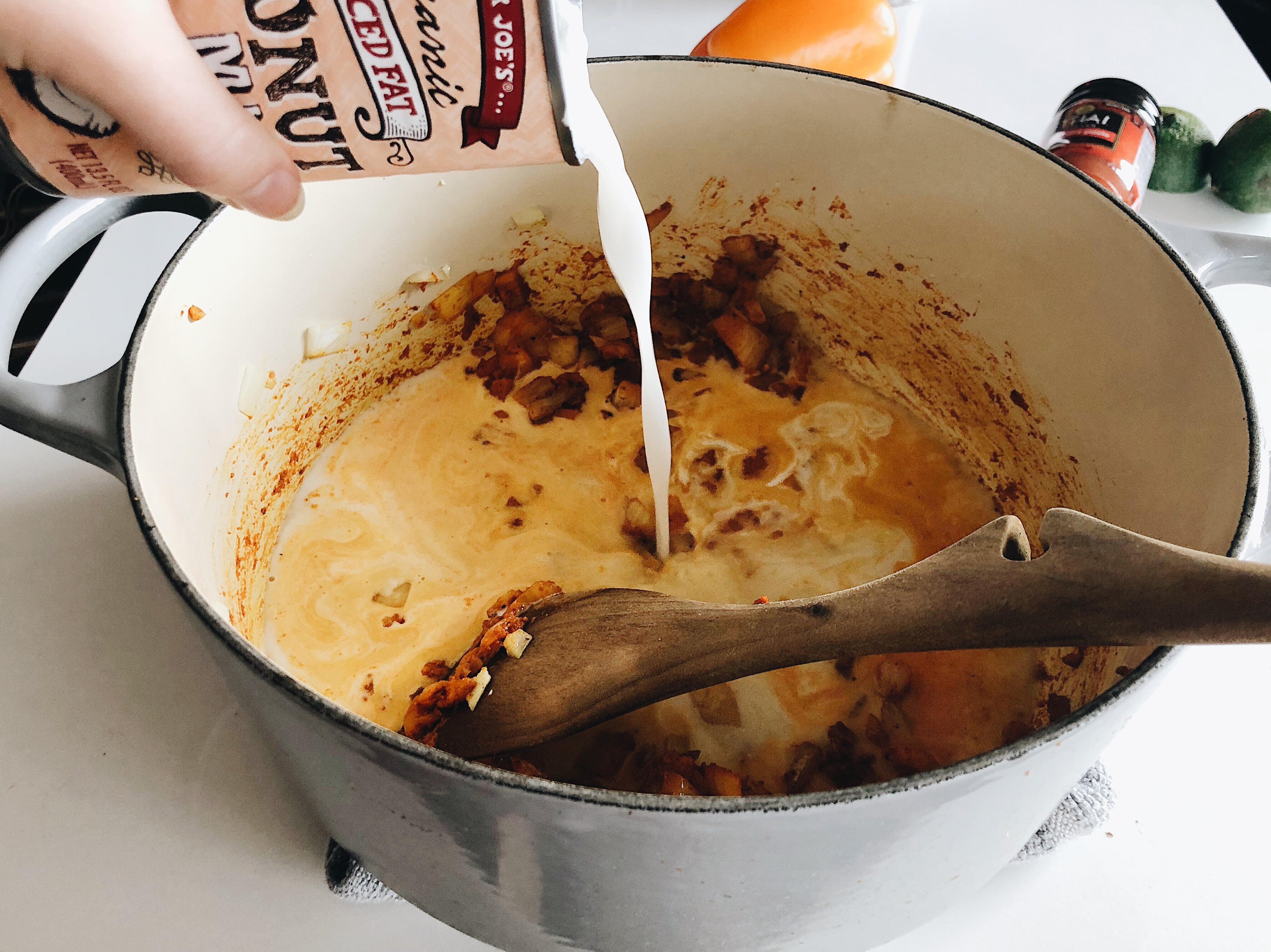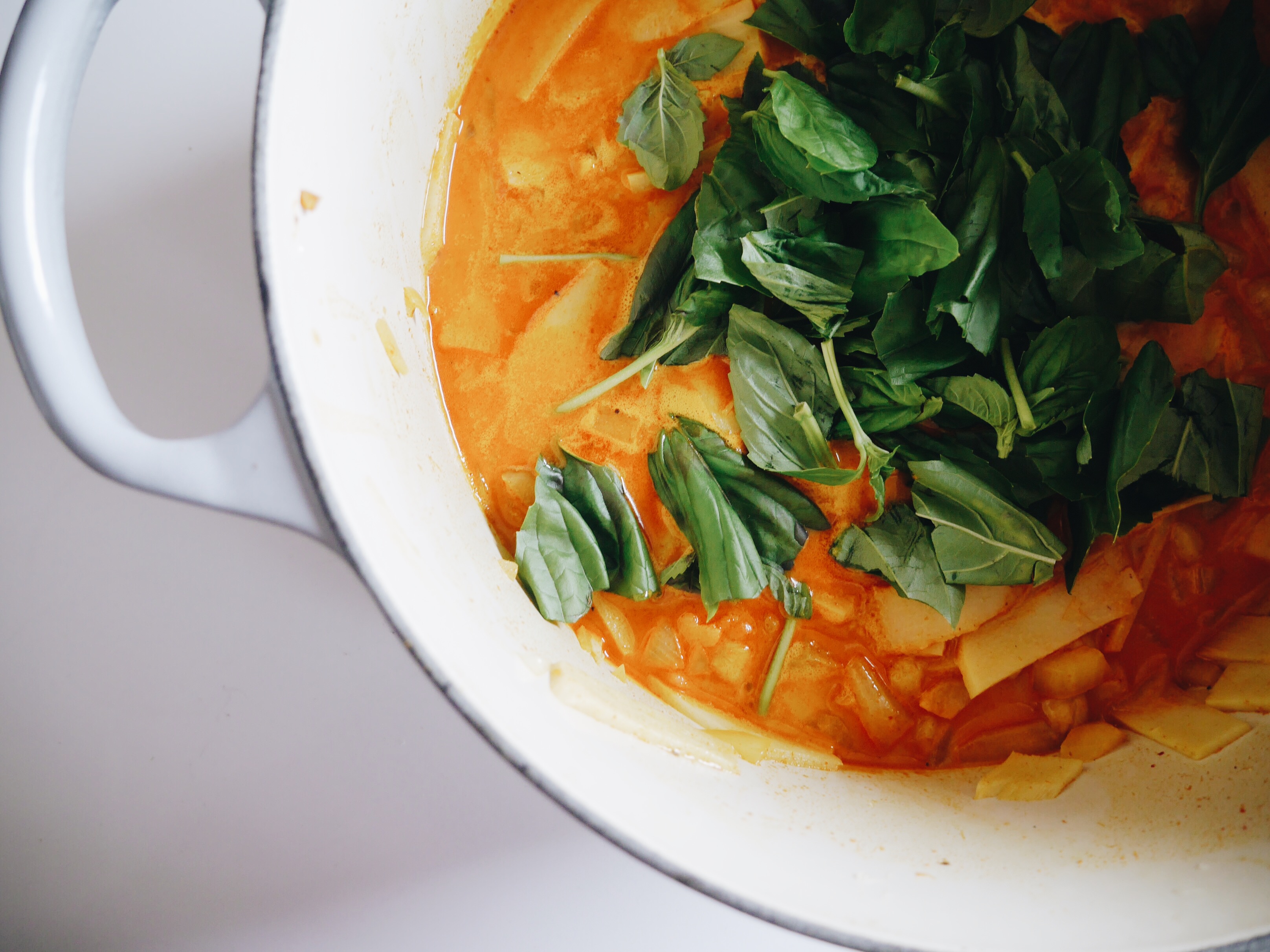 Add coconut milk, basil, chickpeas, bamboo shoots, hot sauce to taste, and some fresh lime.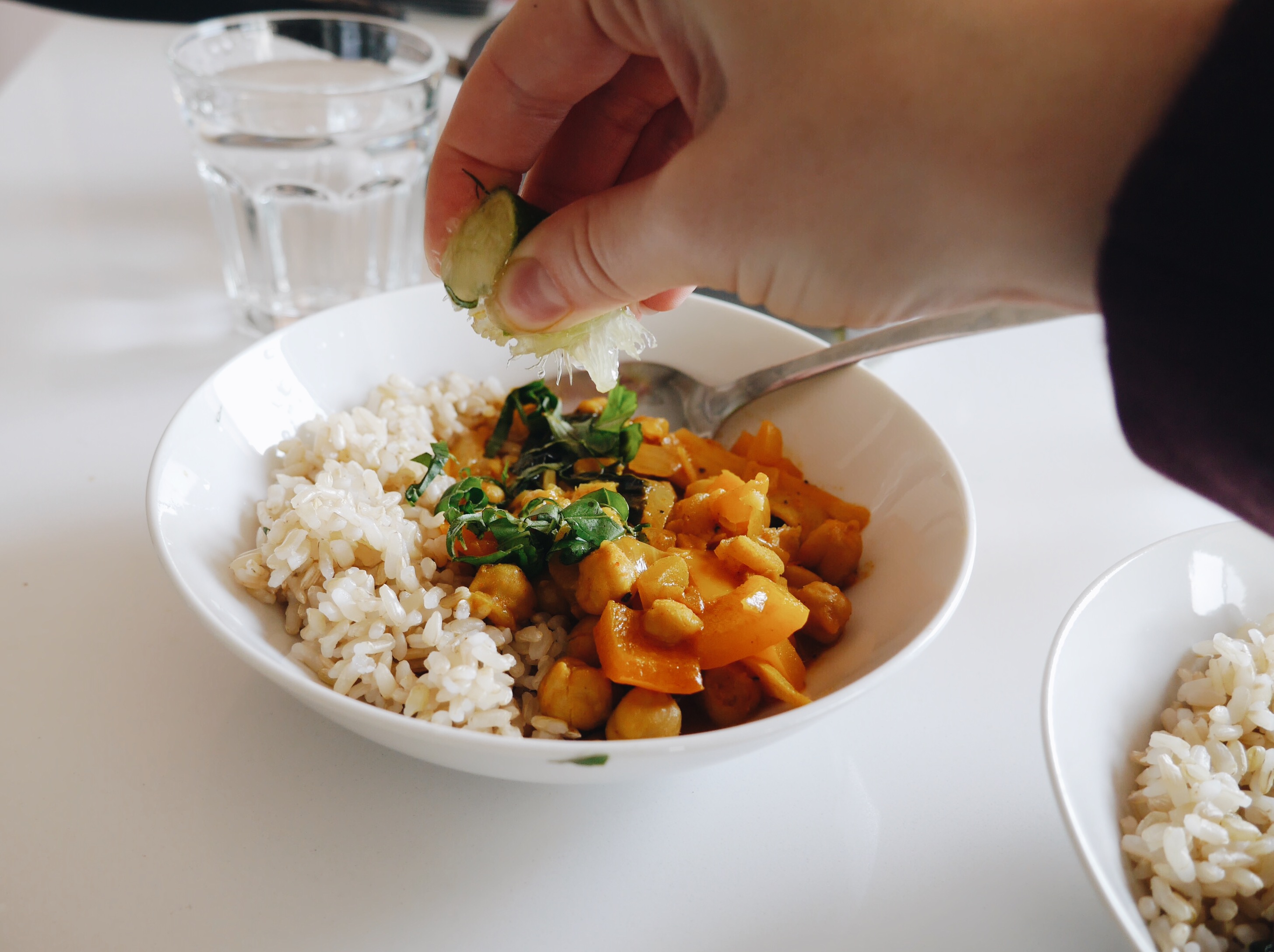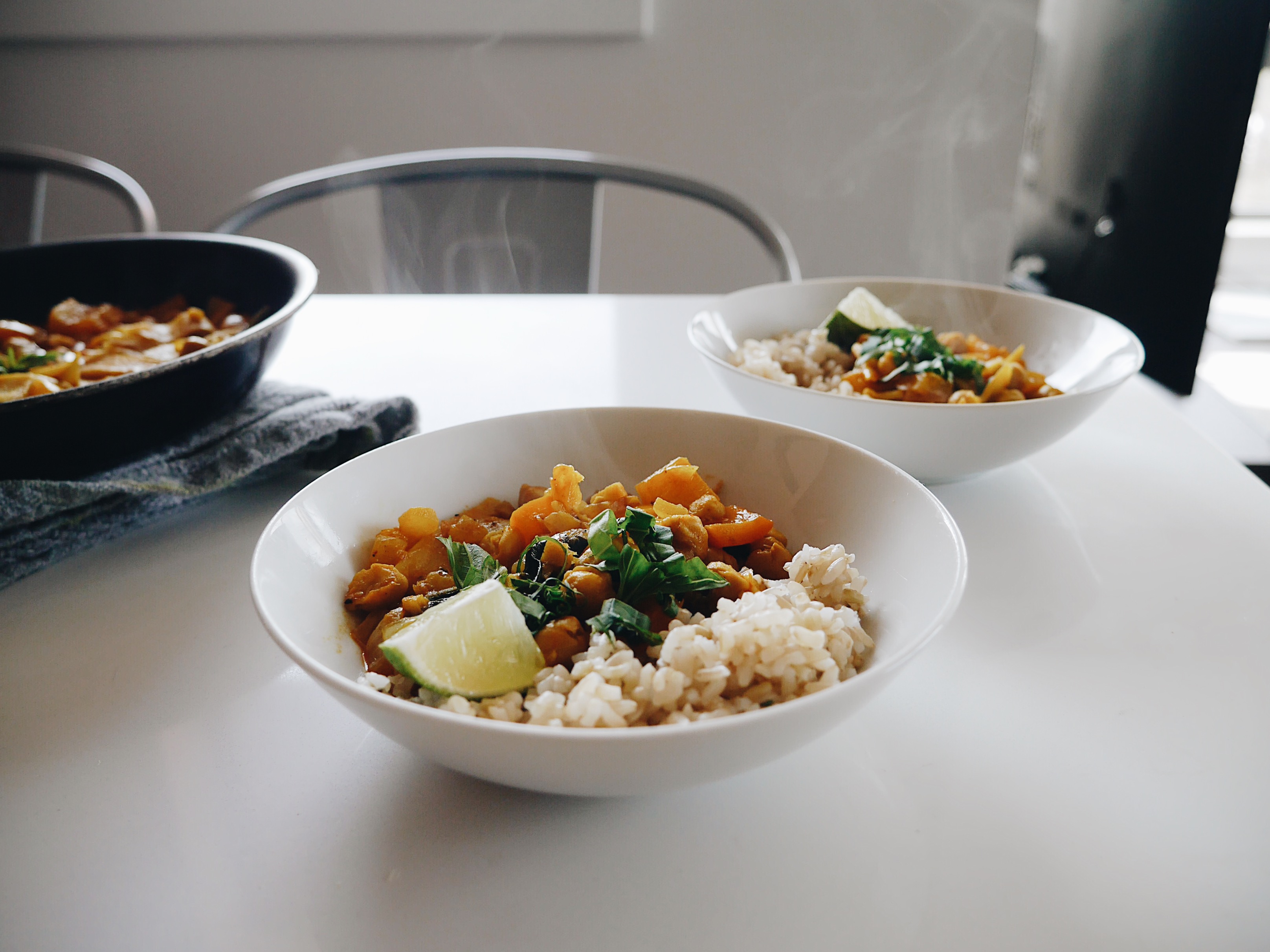 Simmer the last couple of minutes with bell peppers, plate up with some rice, and enjoy! The perfect snowy day comfort food that just happens to be healthy.
Do you have any healthy comfort food dishes that you love??
Vegan Coconut Chickpea Curry (makes 4 servings)
2 Tablespoons olive oil or ghee
 1/2 onion, diced
 2 Tablespoons fresh ginger, peeled and minced (this is about 2 inches of fresh ginger root)
2 Tablespoons red curry paste (I use the Thai Kitchen brand)
1/2 teaspoon curry powder
1 can (13.5 fl oz) lite coconut milk
1 can chickpeas, drained and rinsed
I can bamboo shoots, drained
1 bell pepper, chopped into bite sized pieces
1 cup fresh basil leaves, plus additional for garnish
I lime, half for the curry and half for serving
Sriracha or favorite hot sauce, to taste
Salt to taste
Rice to serve with; I use the frozen organic rice from Trader Joe's
Heat oil or ghee in a heavy bottomed pot (I use my Le Creuset Dutch oven) over medium heat. Add onion and ginger and saute until onion is translucent, about 5 minutes. Add red curry paste and curry powder and saute while stirring for 2 minutes, until paste is fragrant and coats the onions and ginger.
Add the coconut milk, drained and rinsed chickpeas, and drained bamboo shoots. Stir to ensure all the curry bits are scraped off the bottom of the pan, as that's where all the delicious flavor is.
Squeeze in half of the lime and add Sriracha and salt to taste. Taste the broth at this point; does it need anything? If you're used to traditional Thai take out, you may want a sweeter taste, and can add a teaspoon of brown sugar. Add more lime if you want it more tart, and more salt or hot sauce if it needs it.
Bring the curry to a covered simmer for 10 minutes to allow the flavors to infuse into the chickpeas. When you're about 5 minutes away from serving, uncover and add in the bell peppers. Once they're tender you're ready to serve!
Into bowls add about a 1/2 cup of rice, and then a big ladle full of the curry. Top with chopped basil and a wedge of lime. Enjoy!