If there's ever a week where I needed a dozen cookies all to myself, it was this one. When I started this blog, I created it hoping that I would have an amazing and real collection of stories to look back on later in life. Stories where I shared joy, heartbreak, laughter, family, and friends (and maybe a few recipes too!).
It just so happens this week has been a combination of all of the above emotions. I went through a break up, which is arguably one of the hardest things I've experienced, but it also showed me over and over how beyond awesome my friends and family are. I'd be lying if I said I didn't screenshot all their texts to save during moments of weakness that cookies may not be able to solve.
Thankfully these salted chocolate chunk oatmeal wonders are so freaking good that I don't anticipate having to read those texts anytime soon. They're thicc (with two c's) from the oats, filled with puddles of chocolate, perfectly chewy, and have a bright pop from the salt sprinkled on top. These are my new favorite cookie, and would be perfect if you have an upcoming Holiday cookie exchange!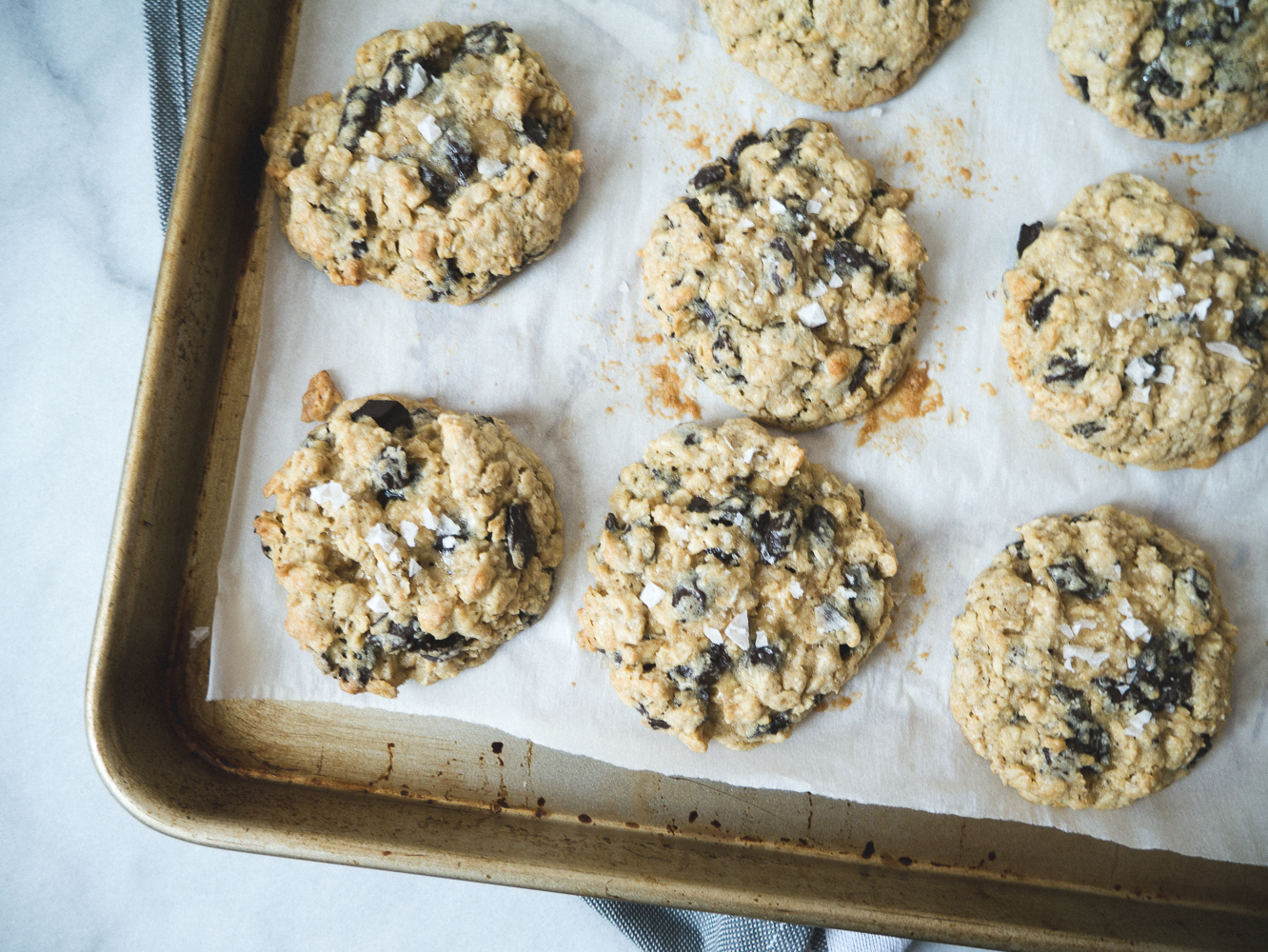 I had one fresh out of the oven for lunch today, and I'm thinking of maybe a second for "happy hour". If you're hoping to get on this meal plan, here's how you start: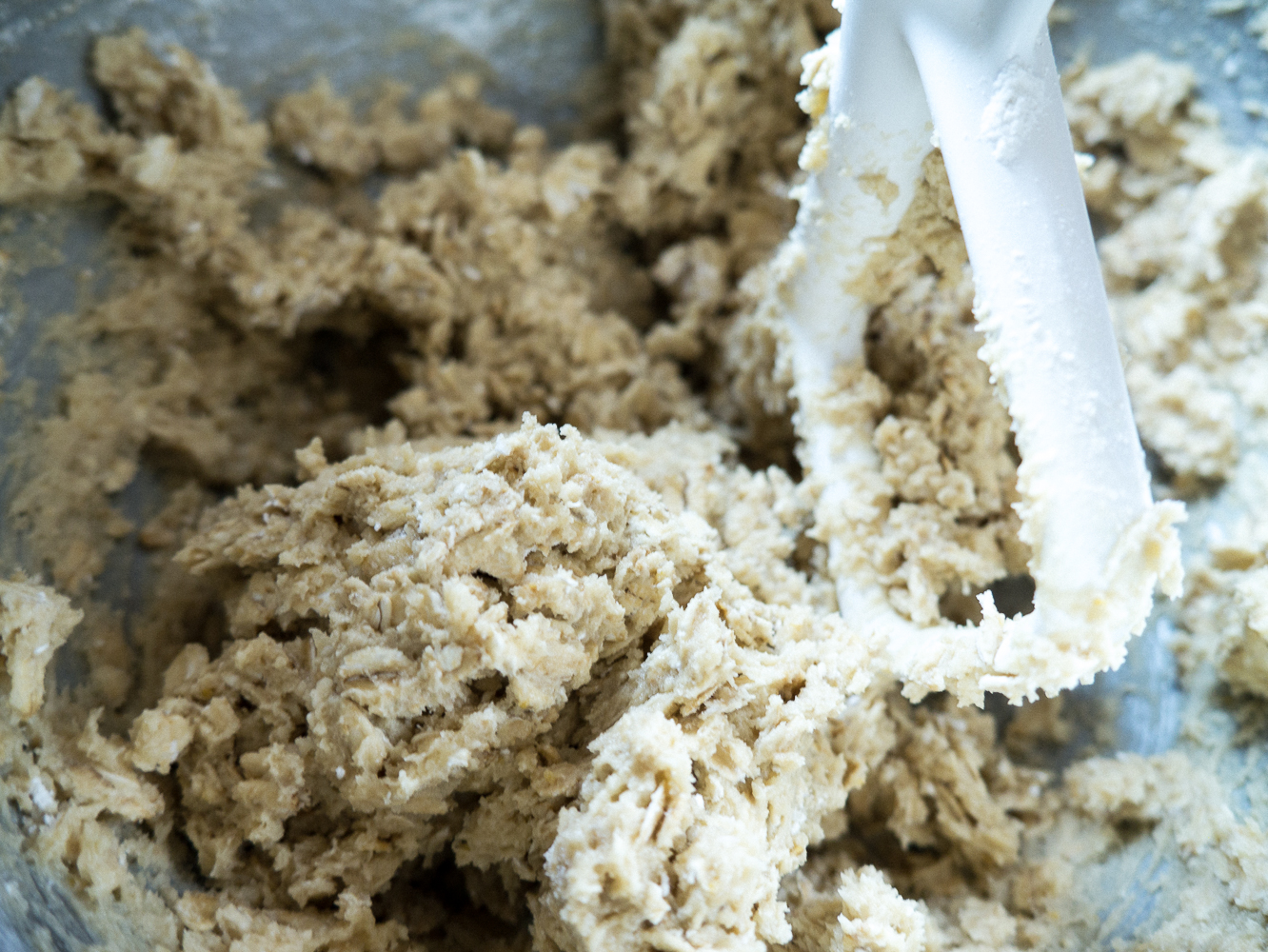 Cream butter, sugar, and eggs until beautifully light and fluffy, and then add your dry ingredients. It's really as easy as that!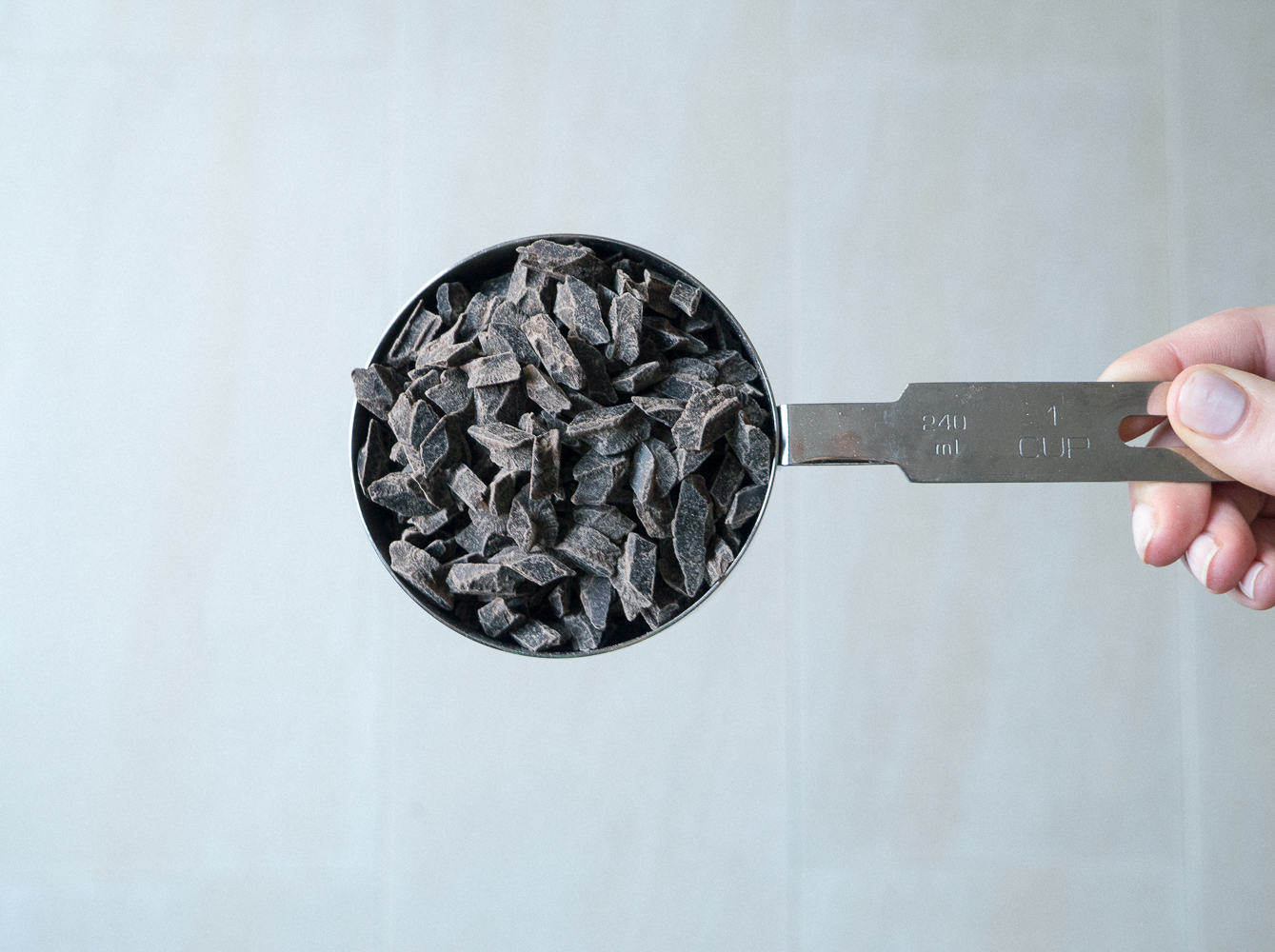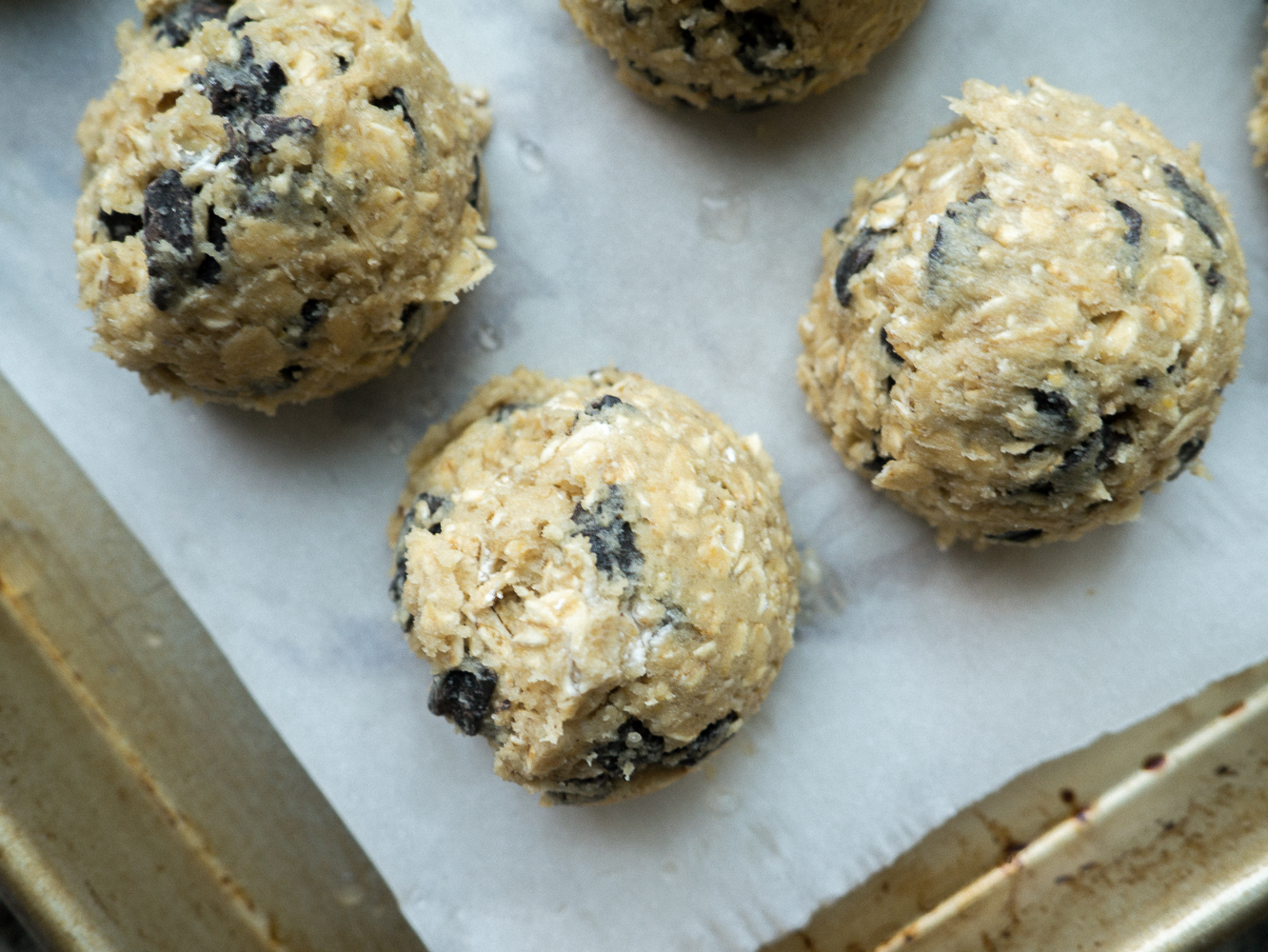 Find chocolate chunks, add a lot (ok, a heaping cup), and scoop out giant cookies onto a parchment lined baking sheet. The hard part now is to let these bad boys chill for a few hours, and try to not eat all the raw dough in the meantime!
You don't want to skip that step, since that's what keeps the dough together and not spreading immensely when baked.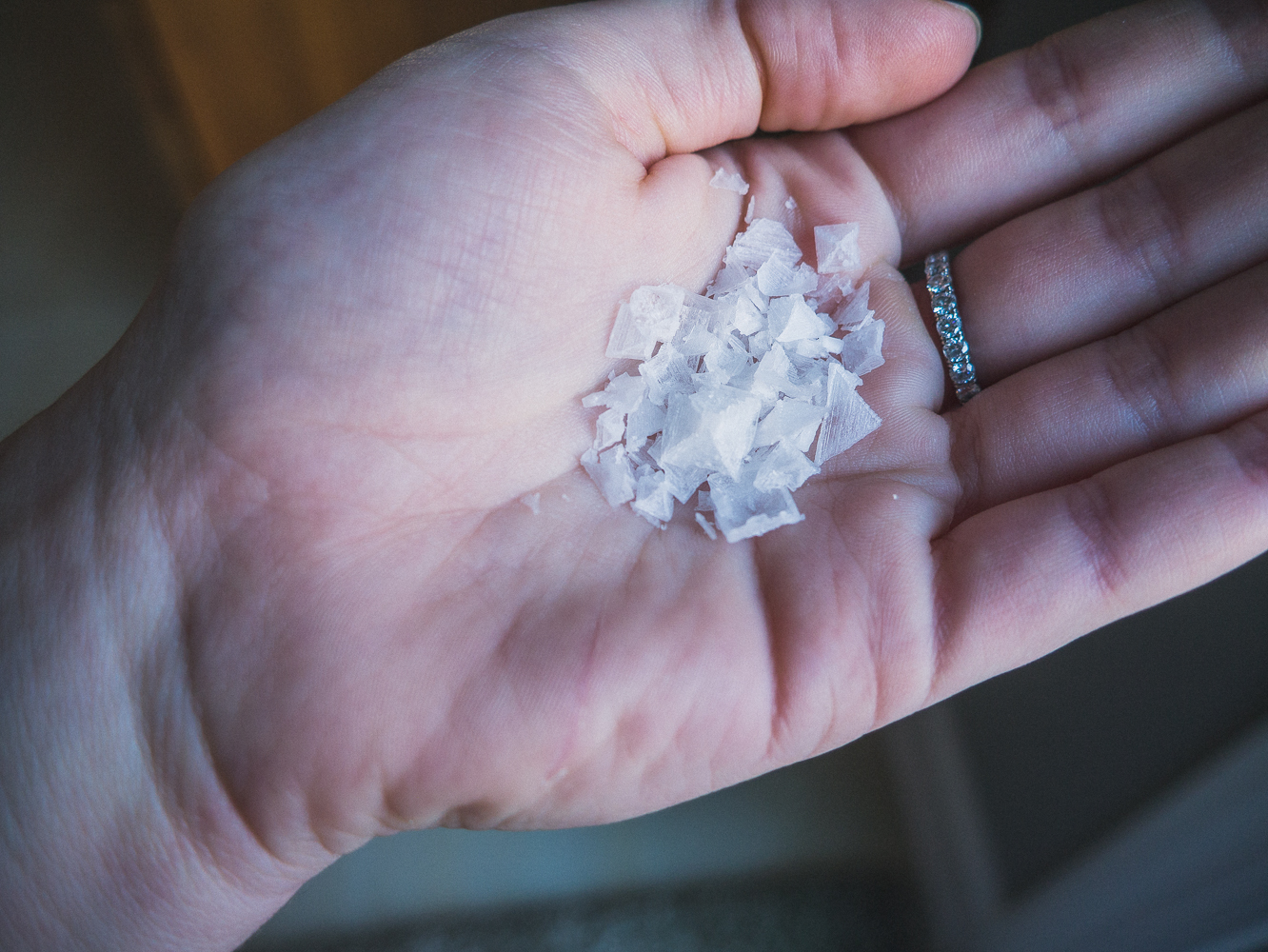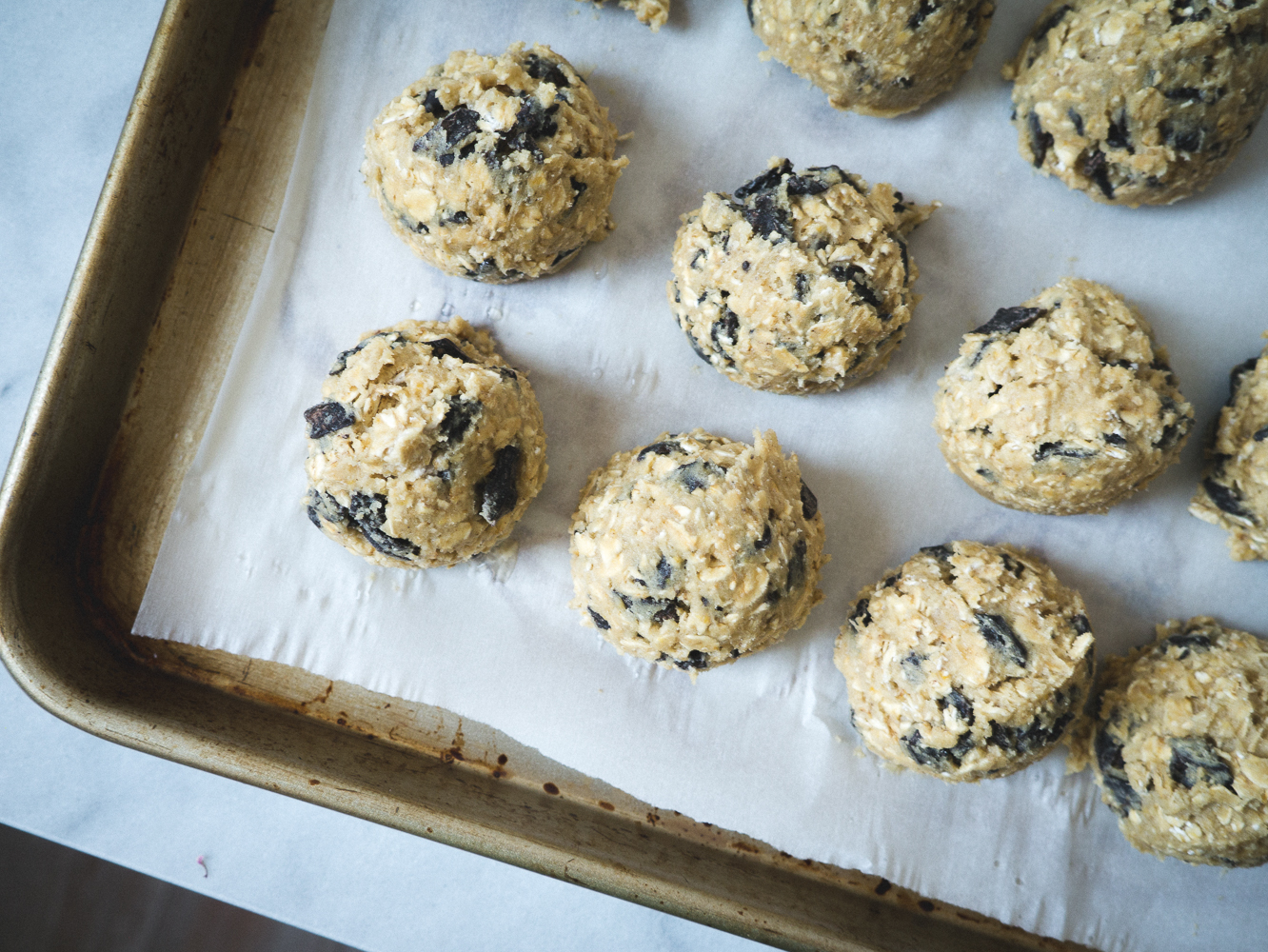 Before popping in the oven, sprinkle with flaky sea salt. I got mine from Trader Joe's, but Giant and Whole Foods should have some sort of finishing salt as well. You can also get it from Amazon here.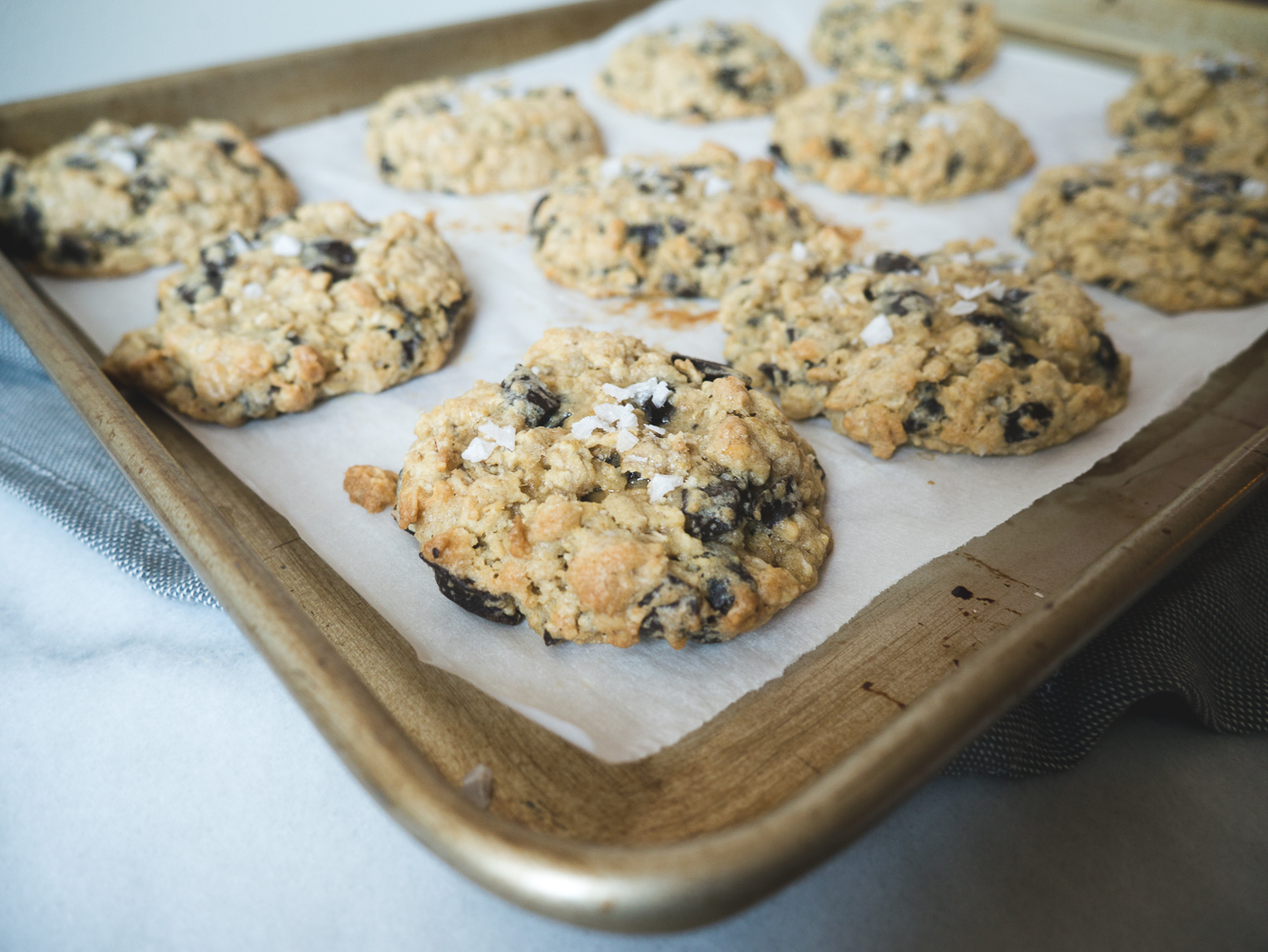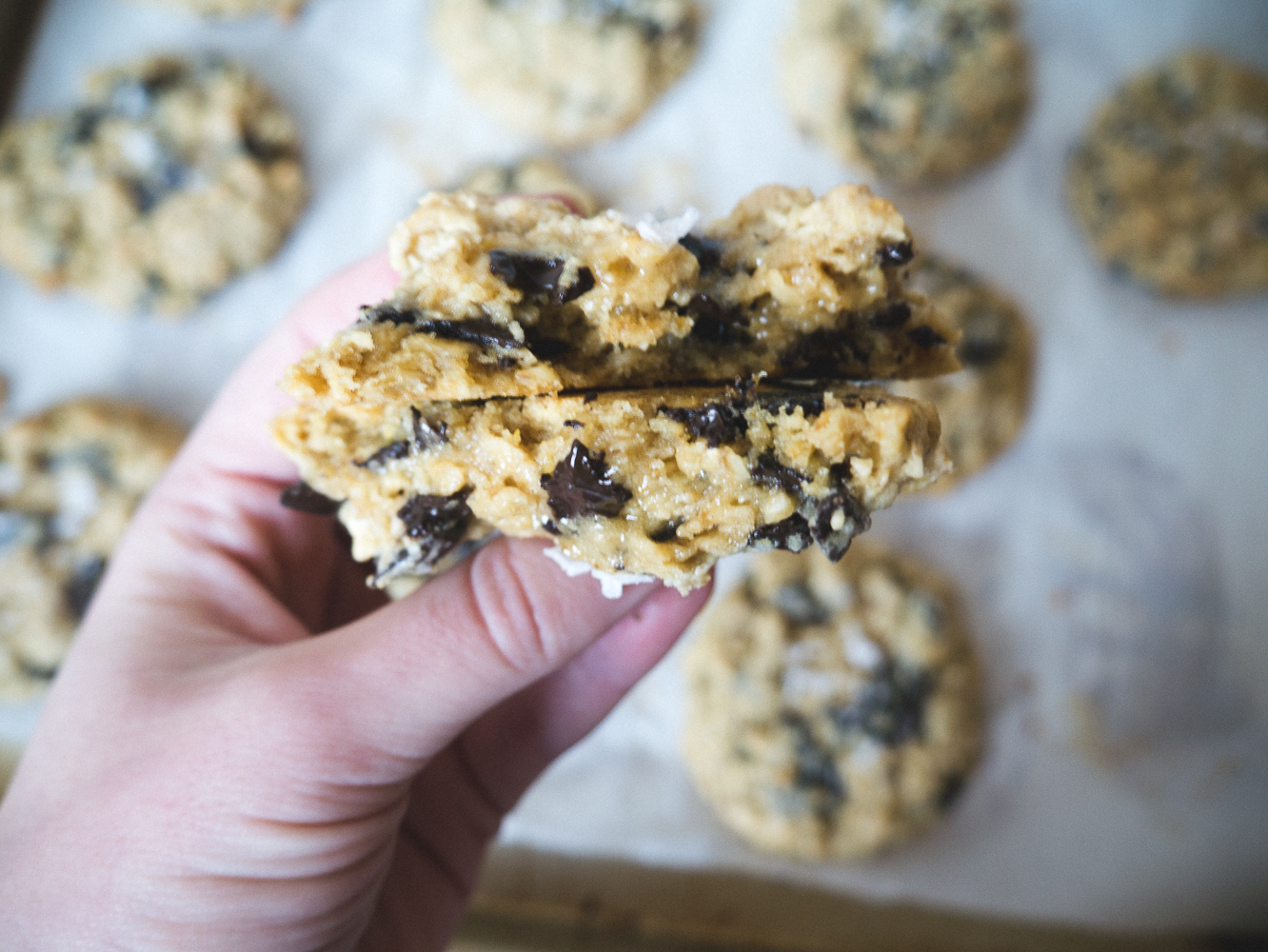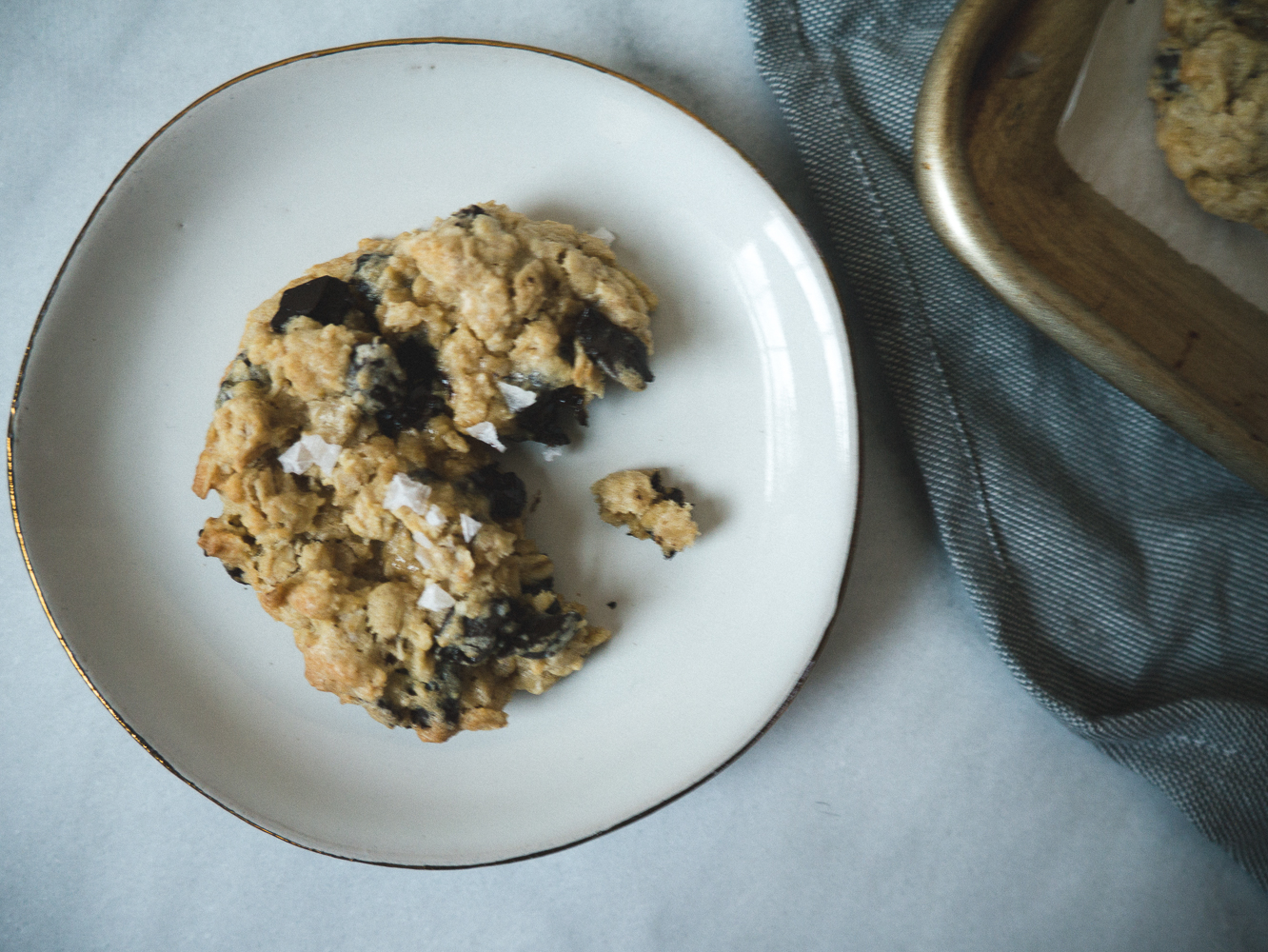 Bake for precisely 11 minutes, and enjoy the melty, soft, deliciousness that are these cookies. Your house will smell better than any Yankee candle can provide while these are baking!
Please tag me with @haileywhiskedaway or #whiskedaway if you make these; I'd love to see them being enjoyed during the holidays!
Salted Chocolate Chunk Oatmeal Cookies (makes 11-12 large cookies) recipe adapted slightly from here
1 large egg
1/2 cup unsalted butter (1 stick), room temperature
1/2 cup light brown sugar, packed
1/4 cup granulated sugar
1 tablespoon vanilla extract
1 1/2 cups old-fashioned whole rolled oats (not instant or quick cook)
3/4 cup all-purpose flour
1/2 teaspoon baking soda
1/4 teaspoon salt
1 heaping cup semi-sweet chocolate chunks (or chips if you can't find chunks)
Maldon sea salt, or any flaky finishing salt
To the bowl of a stand mixer fitted with the paddle attachment (or large mixing bowl and electric mixer) combine the egg, butter, sugars, and vanilla, and beat on medium-high speed until creamed and well combined, about 4 minutes.
Stop the mixer, scrape down the sides of the bowl, and add the oats, flour, baking soda, and salt, and beat on low speed until just combined, about 30 seconds.
Stop the mixer, scrape down the sides of the bowl, add the chocolate chunks, and mix on low speed until just combined, about 10 seconds.
Using an ice cream scoop, two spoons, or your hands, form about 11 equal-sized mounds of dough, roll into balls, and flatten slightly. I prefer an ice cream scoop since it takes the guess work out of what size each mound should be!
Place mounds on a parchment lined baking sheet, cover with plastic wrap, and refrigerate for at least 2 hours, up to 5 days. Don't bake with un-chilled dough because cookies will bake thinner and be more prone to spreading.
Preheat oven to 350 degrees F, and ensure dough mounds are spaced at least 2 inches apart (I fit 11 on one large sheet) and bake for about 11 minutes (for super soft cookies, longer for more well-done cookies). Don't over bake the cookies since they'll firm up as they cool. Allow cookies to cool on baking sheet for about 10 minutes before serving.
Cookies will keep airtight at room temperature for up to 1 week or in the freezer for up to 6 months. Also, you can store unbaked cookie dough in an airtight container in the refrigerator for up to 5 days, or in the freezer for up to 4 months, so you can bake just a cookie or two whenever the craving hits. Genius!