I'm becoming obsessed with the idea of simple food. When I think of dishes that require just a few quality ingredients, I picture myself in a yellow sundress in the buttery leather seat of a Citroen, leisurely driving through the French countryside to the non-neon signed grocery to pick up exactly what I need for that evening's meal.
I walk in, meet a grocer named Thomas (pronounced toe-mahs), and he hands me a tin of the most luxurious cocoa powder, a few squares of bittersweet chocolate, farm fresh eggs, and some home churned butter.
Unrealistic? Probably. My real grocery experience involved driving in bumper to bumper traffic to the closest Giant to fight the woman next to me for the last carton of mass produced eggs. Ugh, a girl can dream. However, I'm happy to say that regardless of your availability to find hand crafted artisanal ingredients, I have the cake recipe for you that just doesn't care.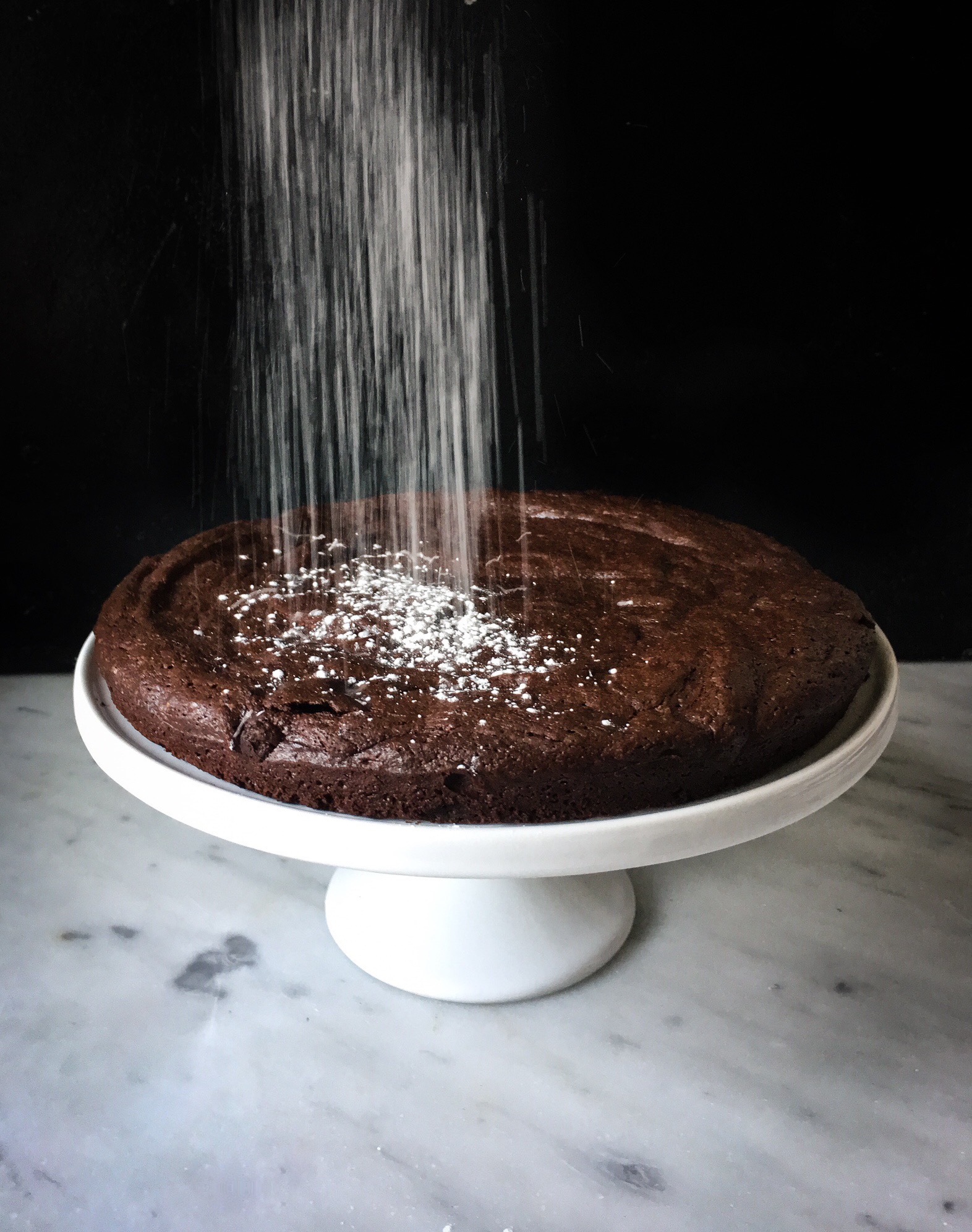 Here is the glorious 5 ingredient, one bowl, gluten free chocolate fudge cake. It's dense, with a meltingly moist interior that needs nothing but a fork for the perfect dessert.
Scratch that, honestly you don't even need a fork. I ate a piece from my hand just two nights ago…This cake is so rich, so easy, I make even start calling it my Kardashian Chokolate Kake. Ok, too much you're right.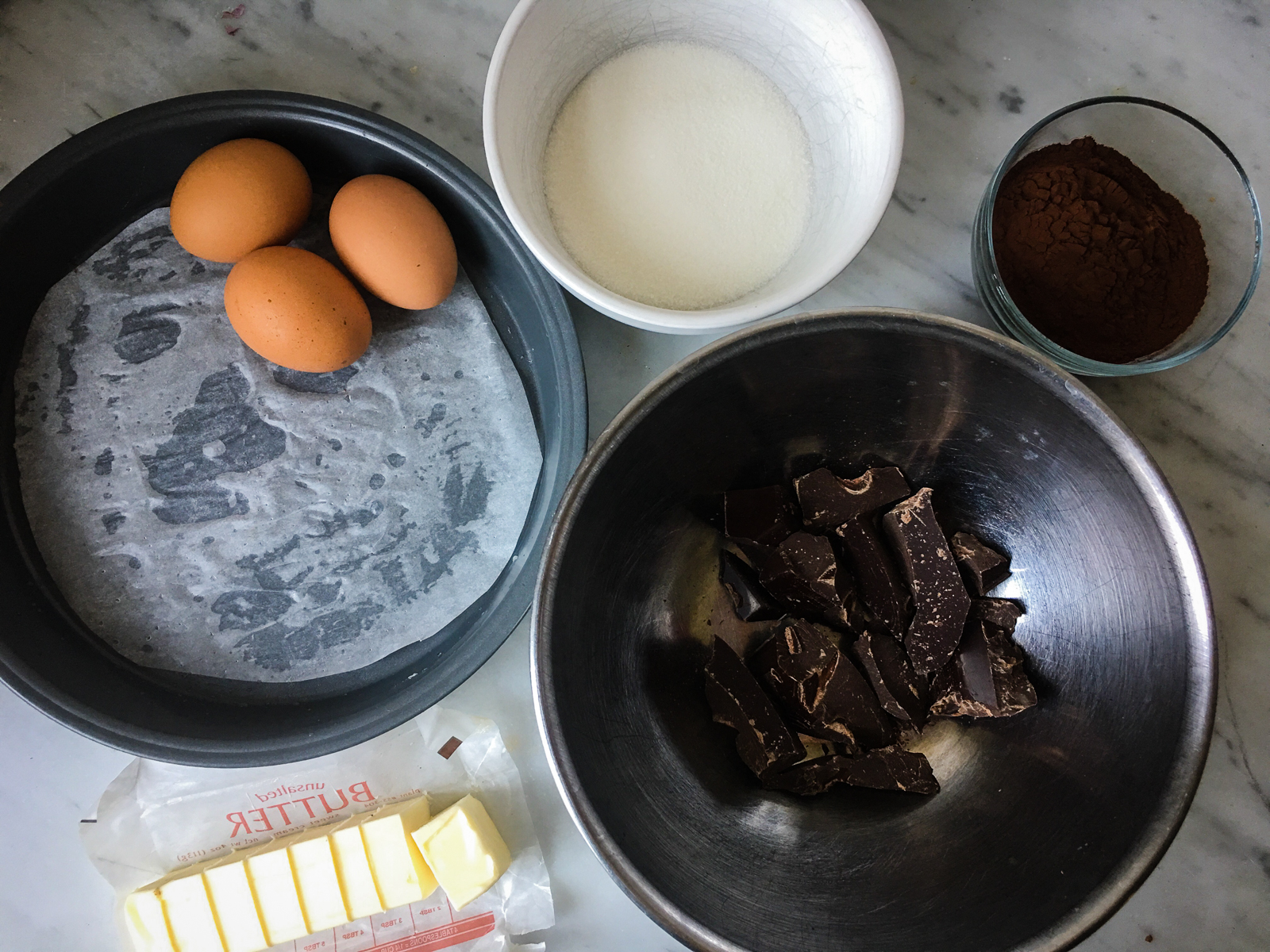 Any way, I promised you an easy cake, and an easy cake is what you're gonna get! Let's get started, and pay attention because these instructions are so quick you just might miss them.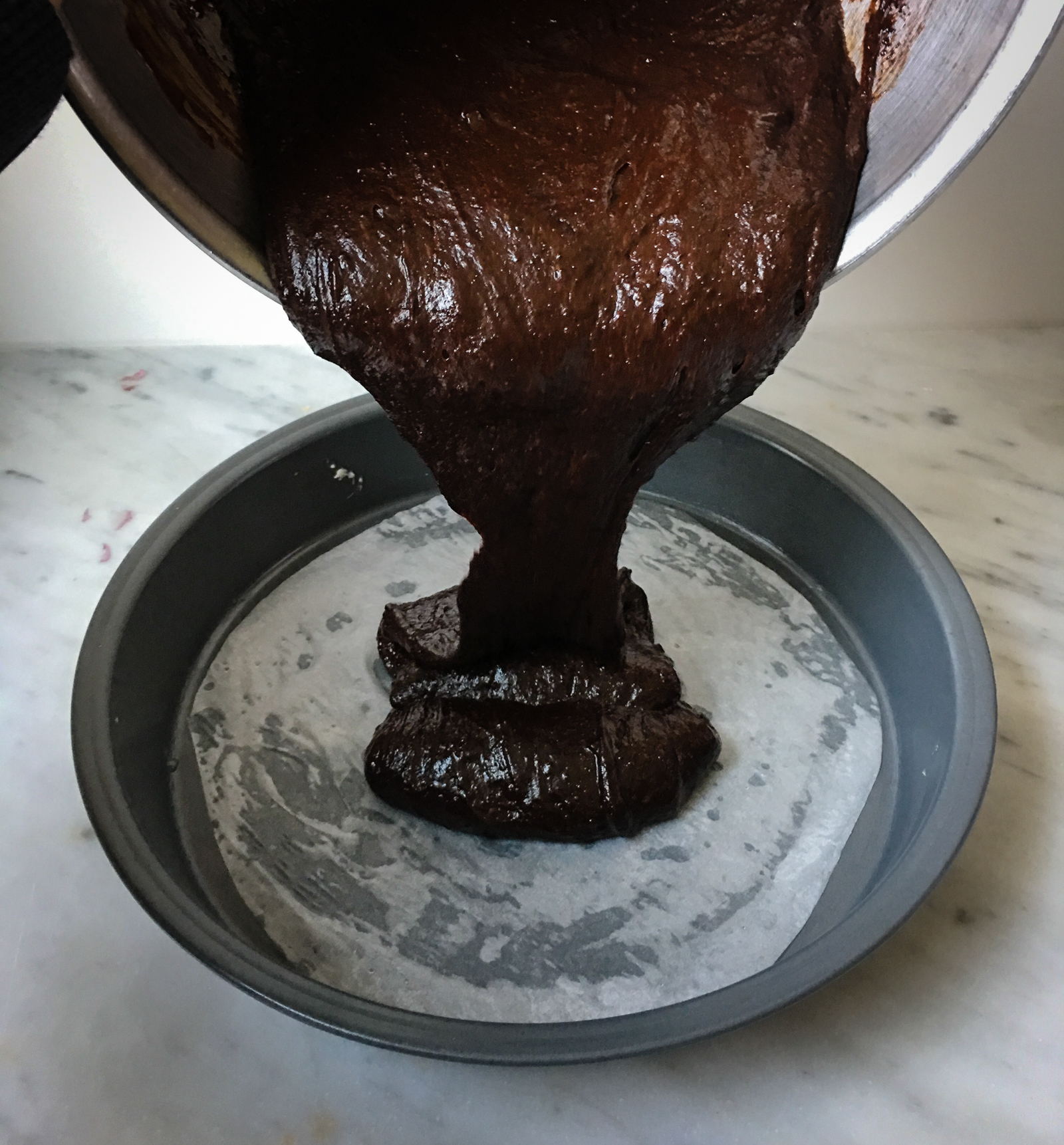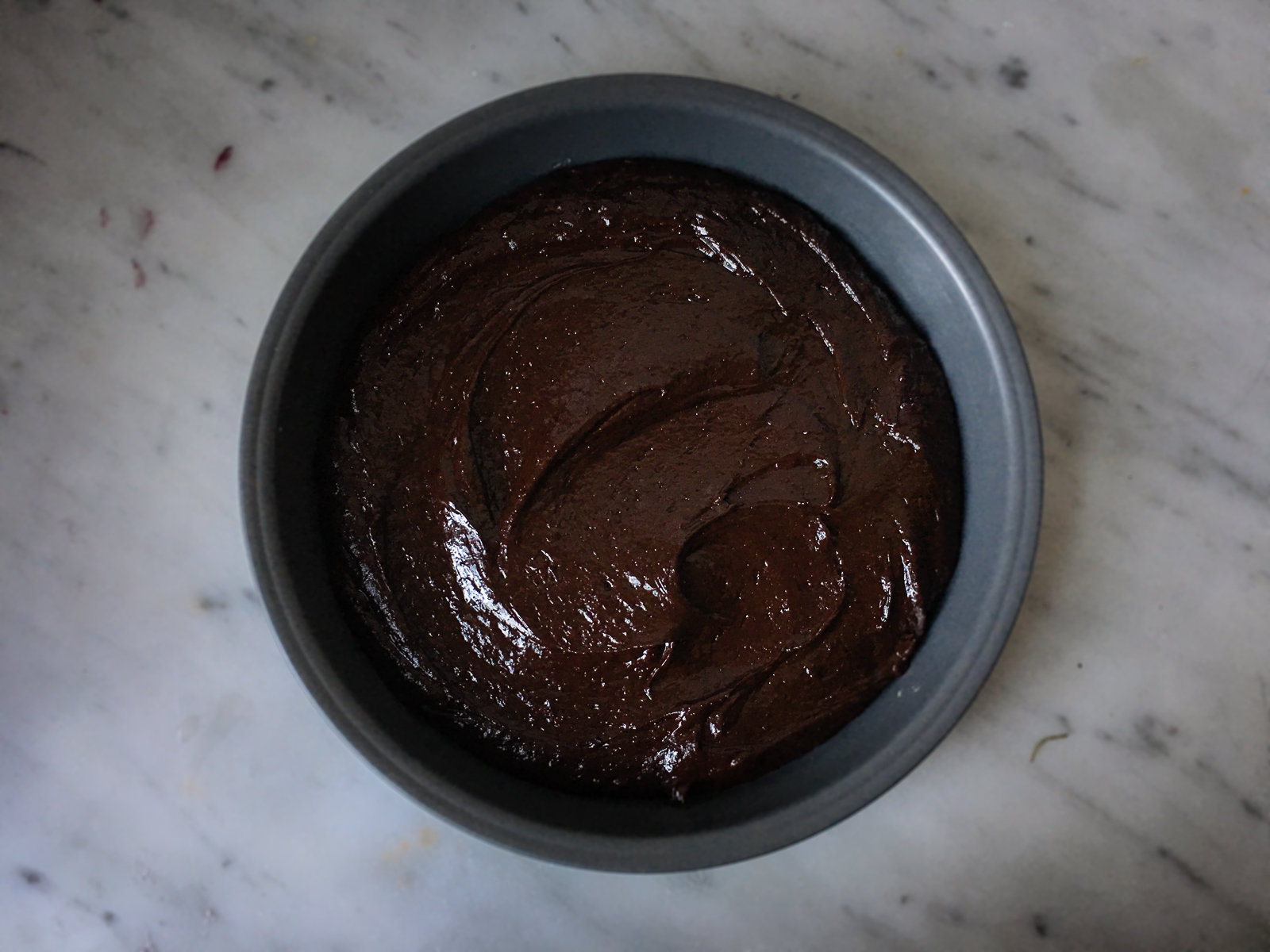 Melt chocolate and butter together in a double boiler, and then remove from heat. Whisk in sugar, eggs, and cocoa powder.
Guess what? You're done! Pour in a parchment lined pan and bake.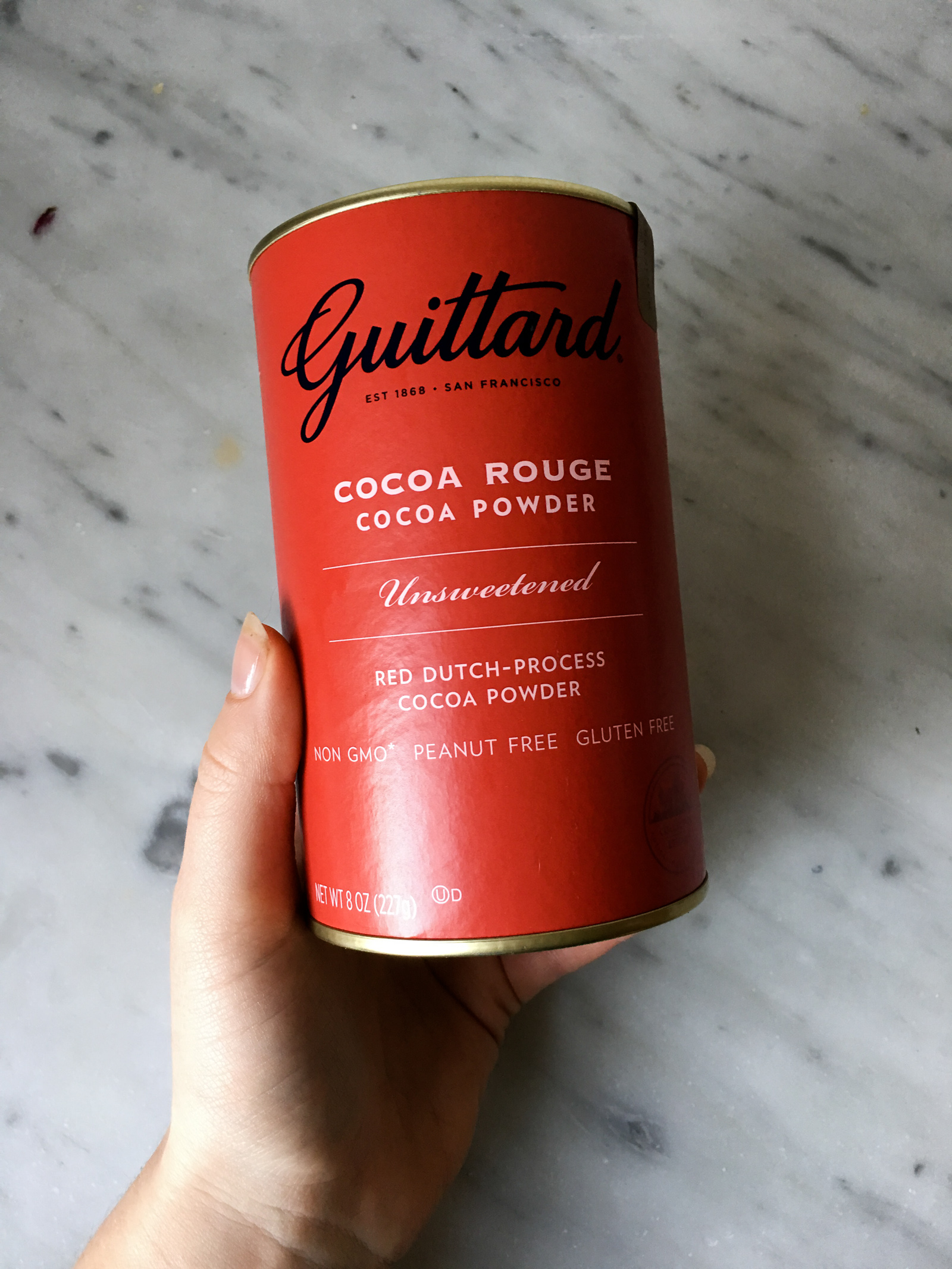 I really do think that this boujee cocoa powder my parents had made a difference in the taste, so if you happen to come across this know that it's worth the splurge. Here's a link to it in case you want a tin too: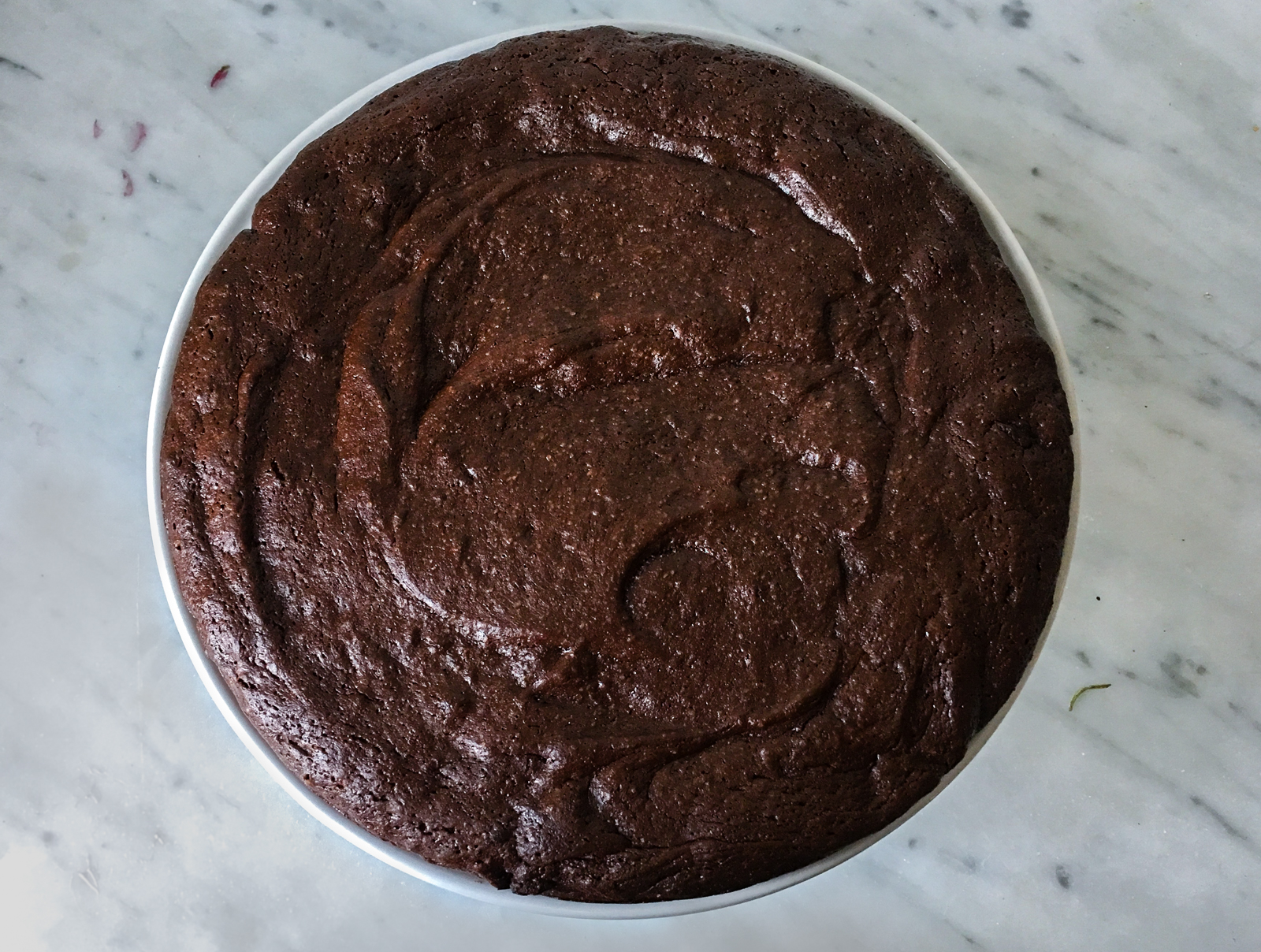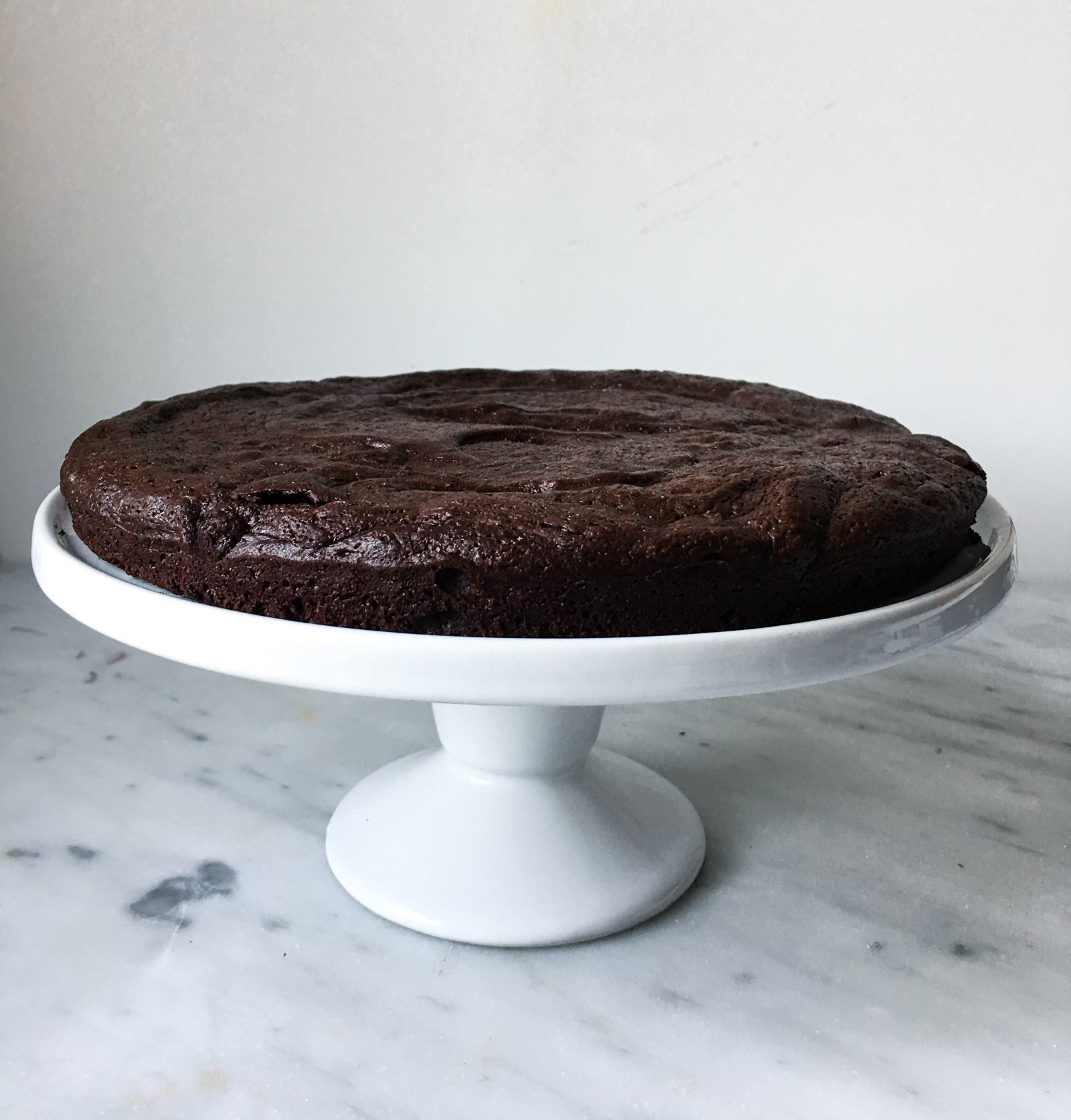 So here is the final baked beauty, and don't be put off by it's modest appearance. This cake is perfect just the way it is, but can also be easily dressed up with a tumble of berries, a scoop of ice cream, or a dusting of powdered sugar.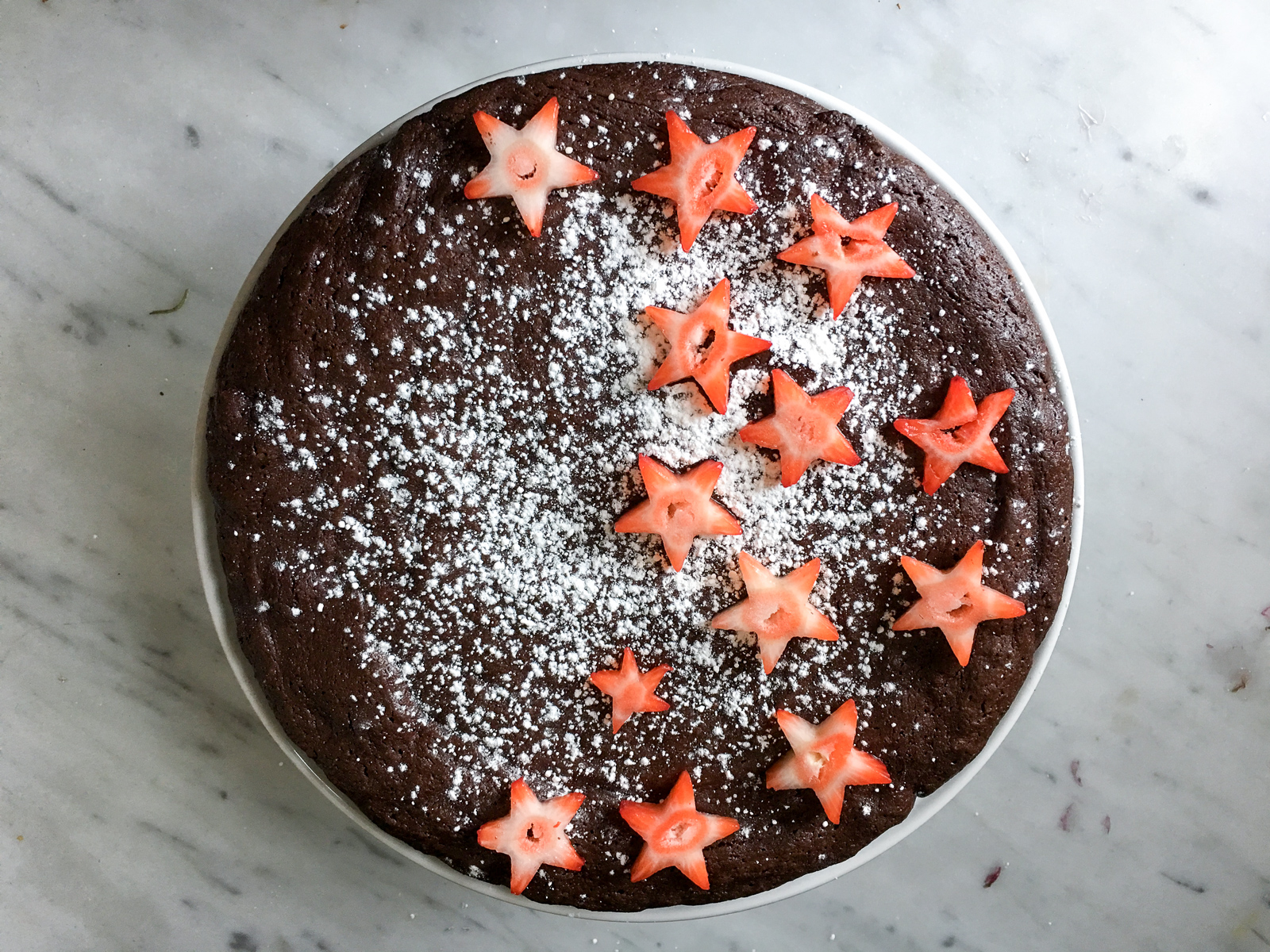 I went with both. Once I did strawberries in the shape of stars, and on the other occasion I did fresh flowers and powdered sugar.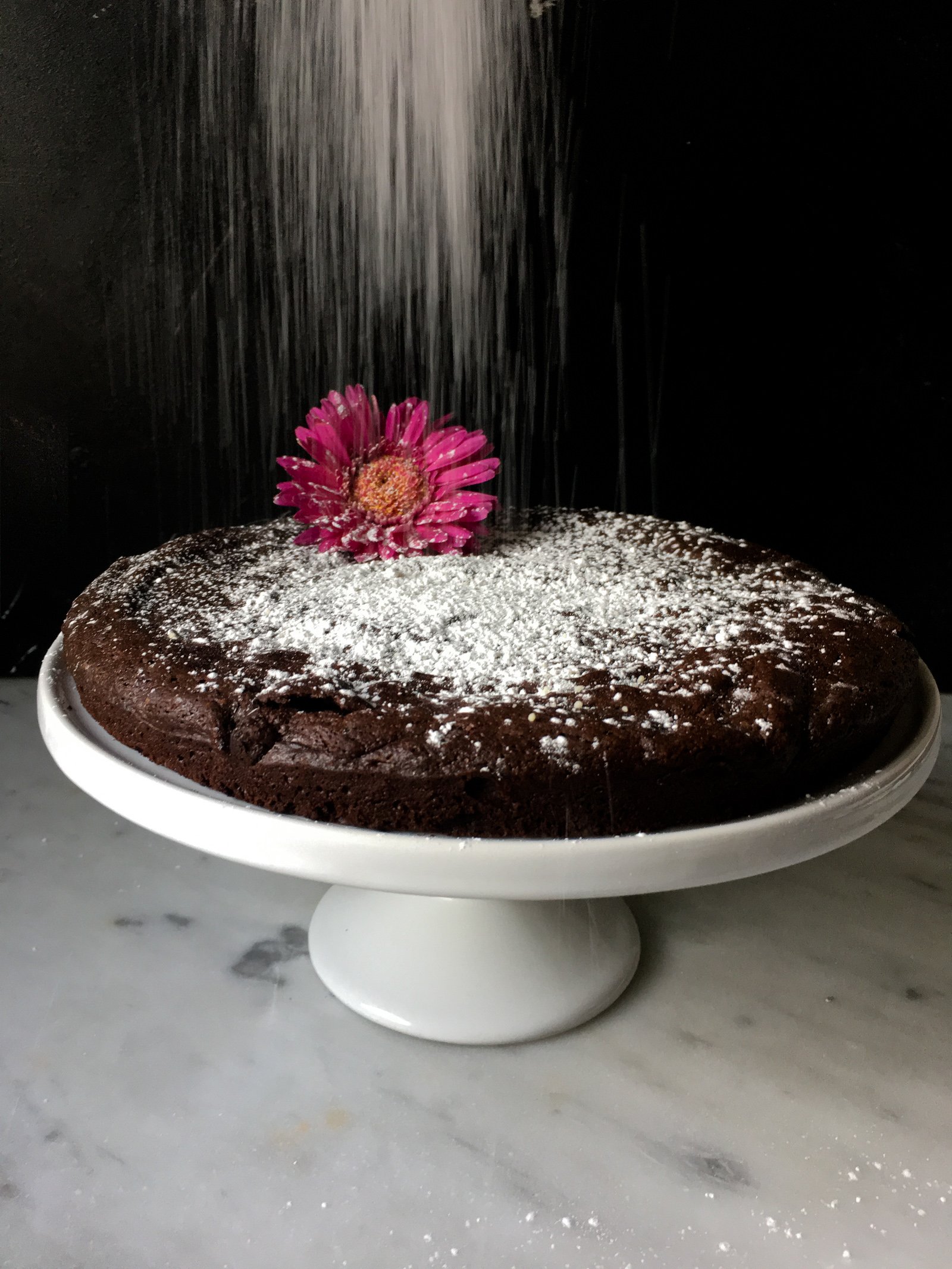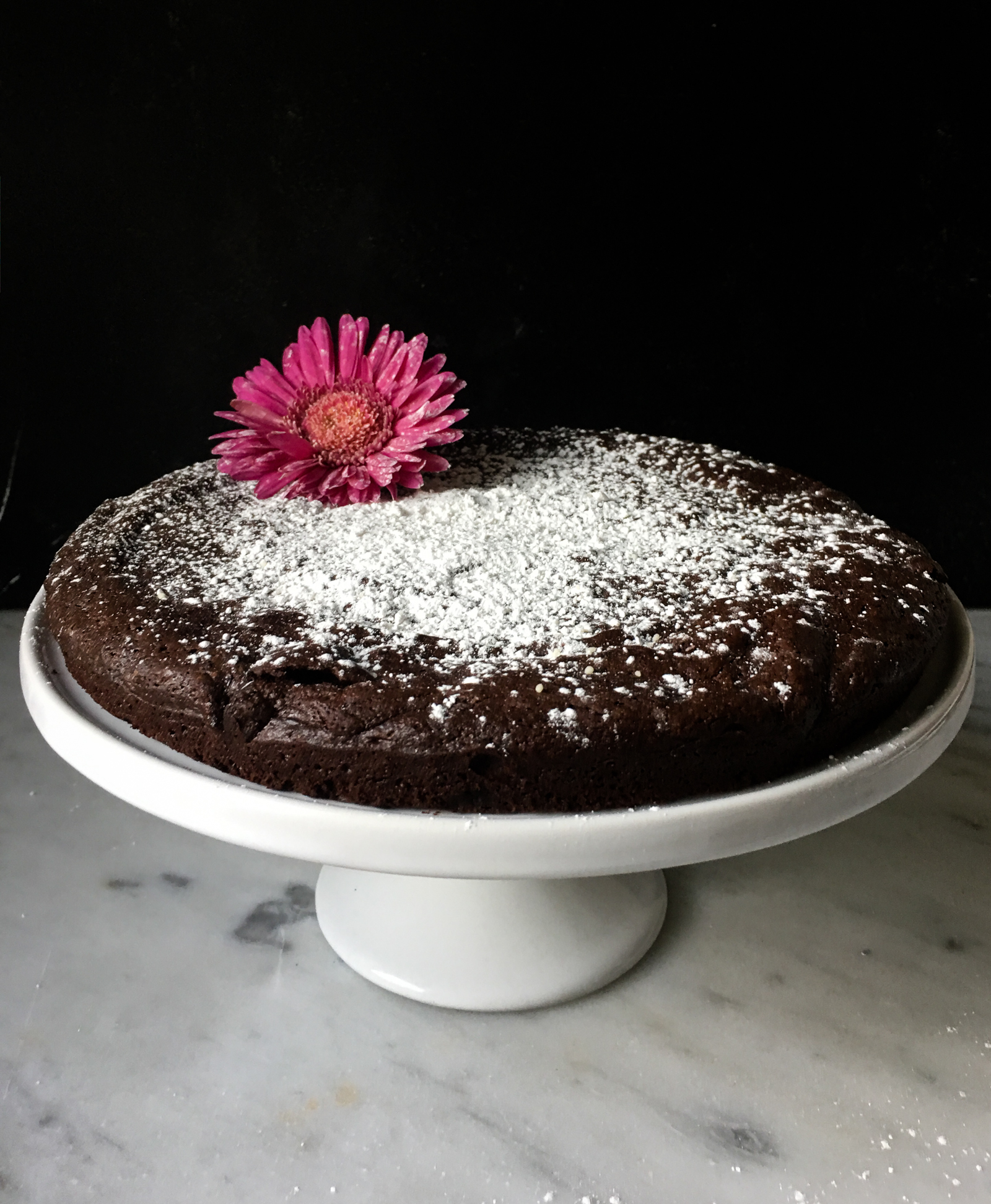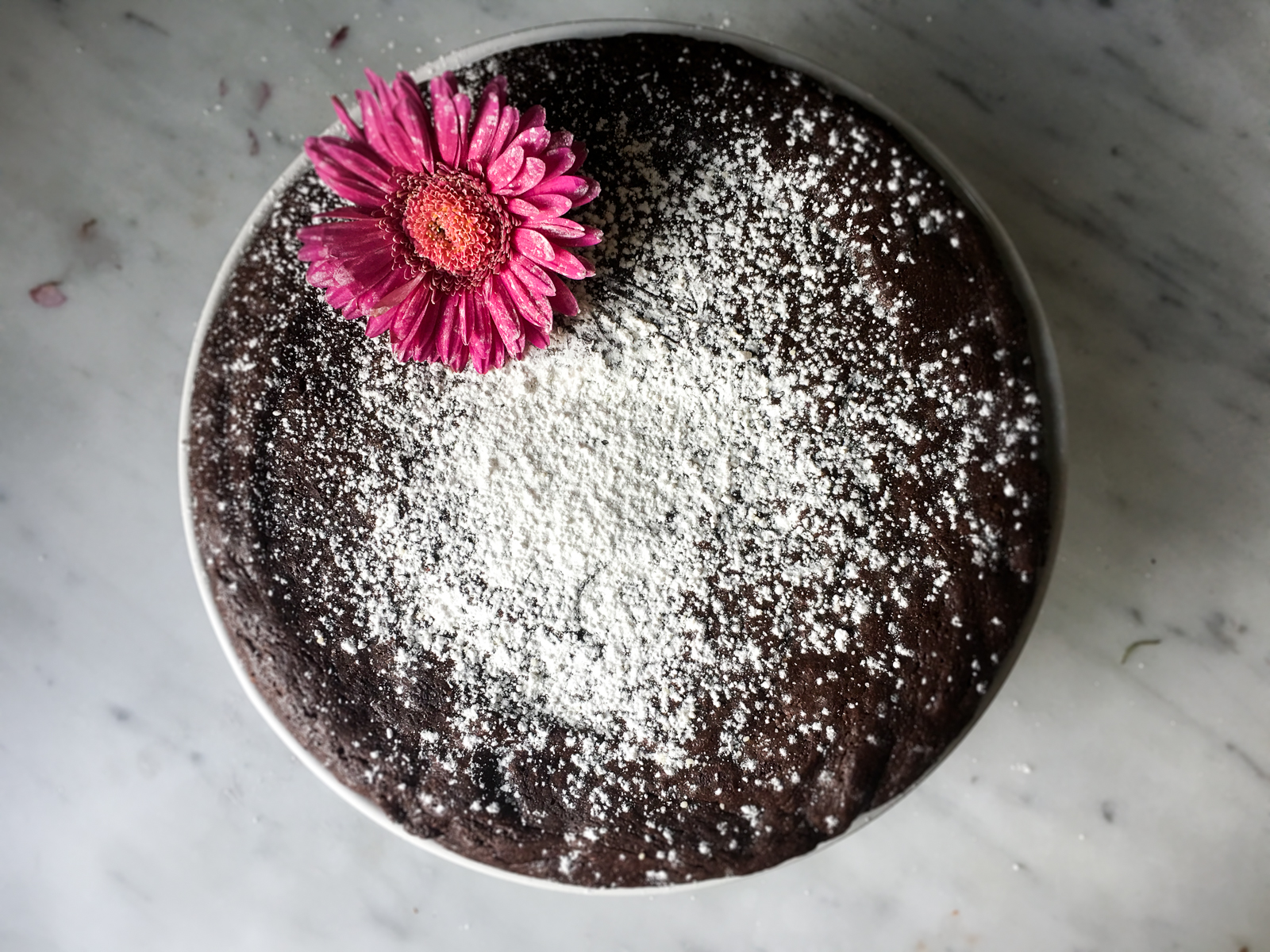 Please please give this one a shot. It's perfect for birthdays, dinner parties, or just a regular Friday night (my personal preference). If you make it, please tag me in it (@haileywhiskedaway) so I can see your creation!
One bowl 5 Ingredient Flourless Chocolate Cake (makes 8 servings) recipe from Epicurious
4 ounces bittersweet chocolate
1 stick butter, plus some to butter the pan
3/4 cup sugar
3 eggs
1/2 cup cocoa powder
optional: powdered sugar and berries to serve
Preheat oven to 375. Butter an 8″ round pan (I used a 9″ with no problem) and line the bottom with a circle of buttered parchment.
In a double boiler or saucepan with a metal bowl on top, melt chocolate and butter over barely simmering water. Stir frequently until smooth.
Remove chocolate mixture from heat and whisk in sugar. Add eggs and whisk well.
Add cocoa powder and mix until just combined. Pour batter into pan and place in the oven.
If you're using an 8″ pan, bake for 25 minutes or until the top has formed a thin crust. If you're using a 9″ pan (the cake will be slightly thinner, which is what I did) bake for ~20 minutes.
Cool cake for 5 minutes, and then invert onto your serving plate.
Top with berries, powdered sugar, or whatever decoration you'd like! This cake keeps exceptionally well in an airtight container, but that shouldn't be necessary 🙂