On our third day in Iceland I managed to convince Zack to drive us three hours to the famed black beaches of Vik in South Iceland. We hopped in our fancy Suzuki SUV (see below…) and set our GPS to Seljalandsfoss, which is Icelandic for big ass waterfall (ok maybe I made that part up).
All kidding aside I was seriously contemplating if the three hour drive each way would be worth it, but it absolutely was and turned out to be our favorite sights to see! If you go to Iceland as a couple, there is something very romantic about driving down long and windy roads that are clouded by the pervasive fog and free of anyone for miles and miles. The drive alone is definitely part of the experience!
I encourage you to take your time, stop any place you think is a good photo moment, and just enjoy Iceland and the culture. We stopped at a random gas station to fill up the tank, and ended up coming across the most delicious pastries at a cute little bakery. Moral of the story is that you will find hidden gems if you just let yourself explore!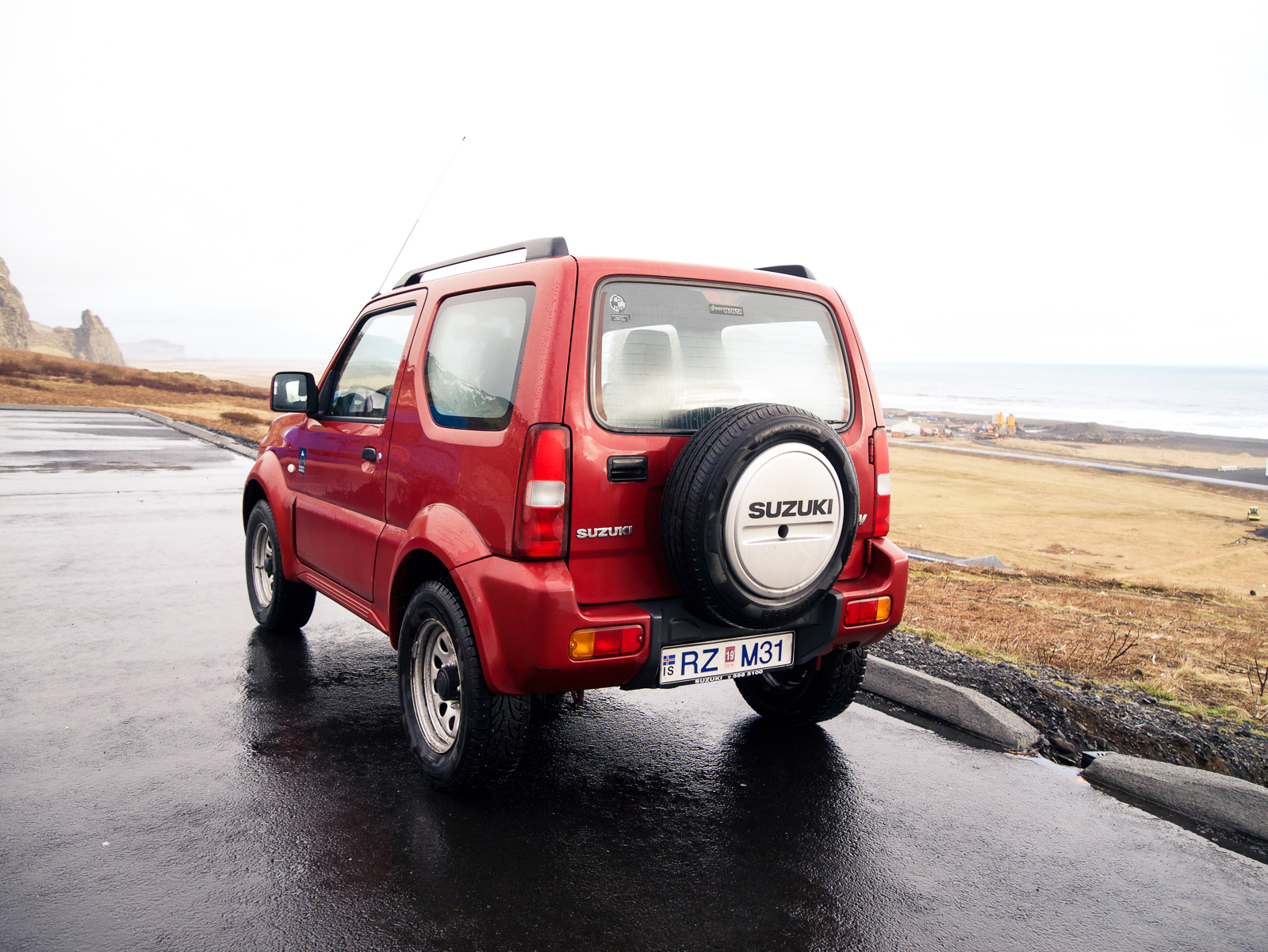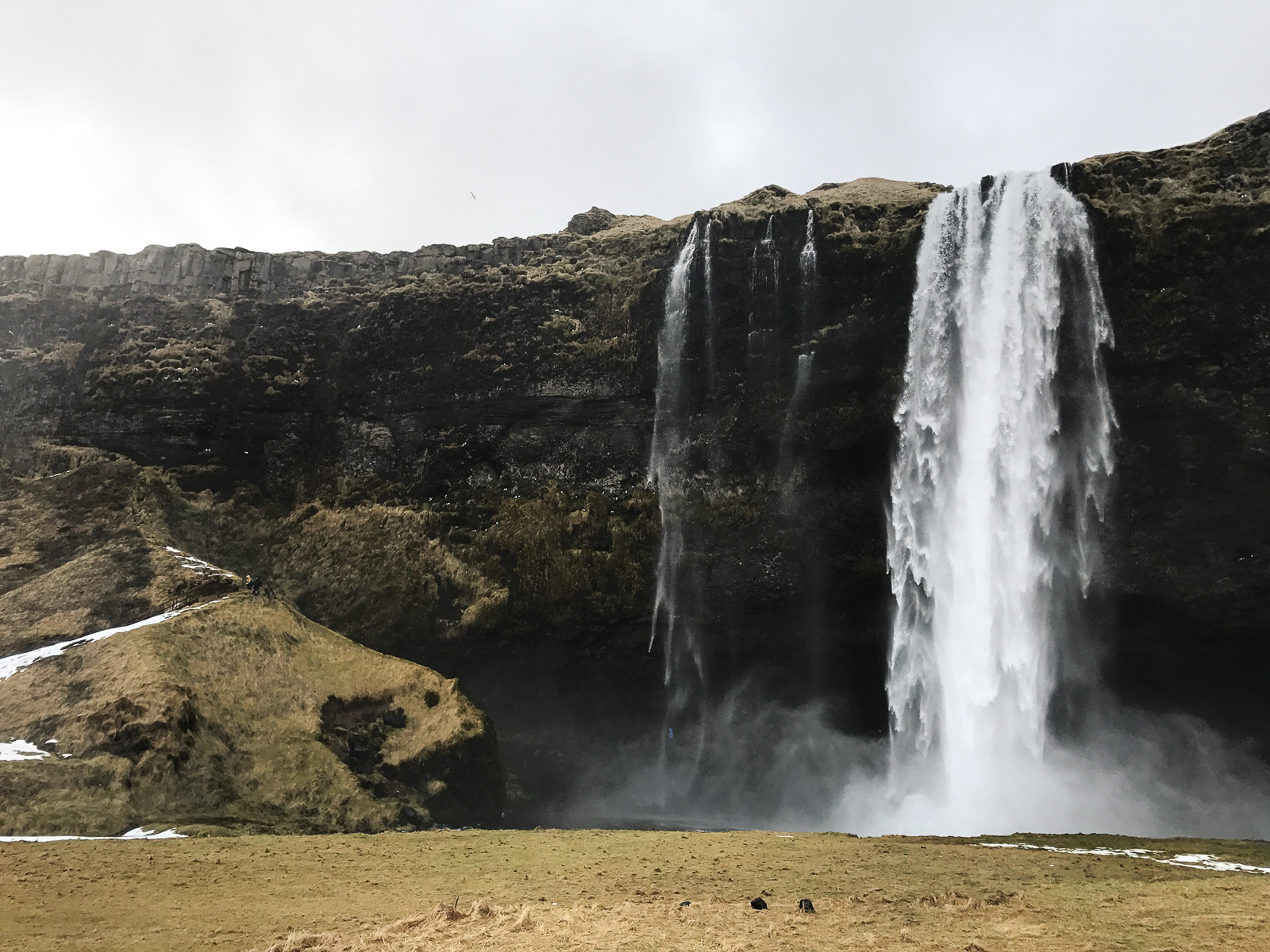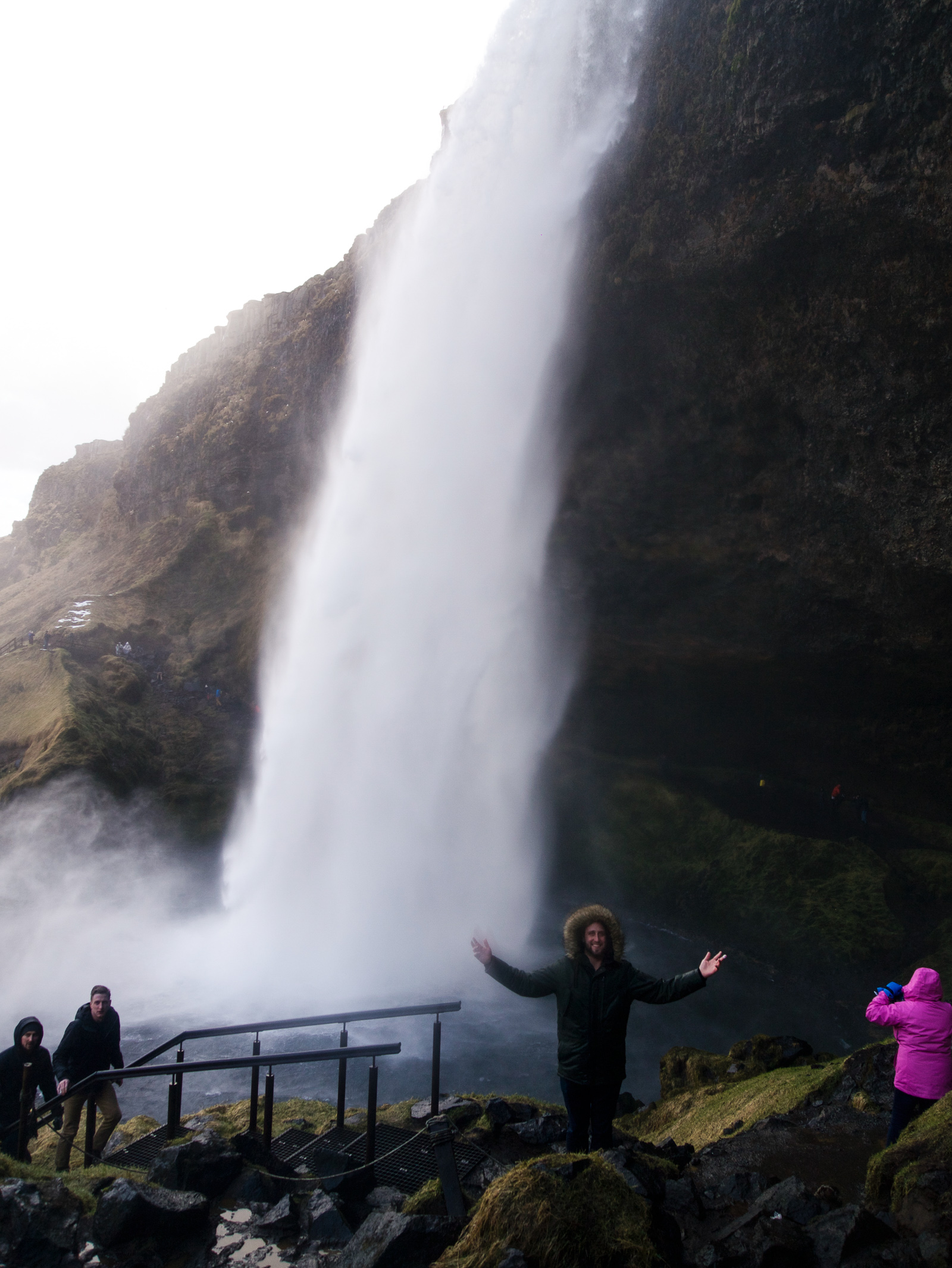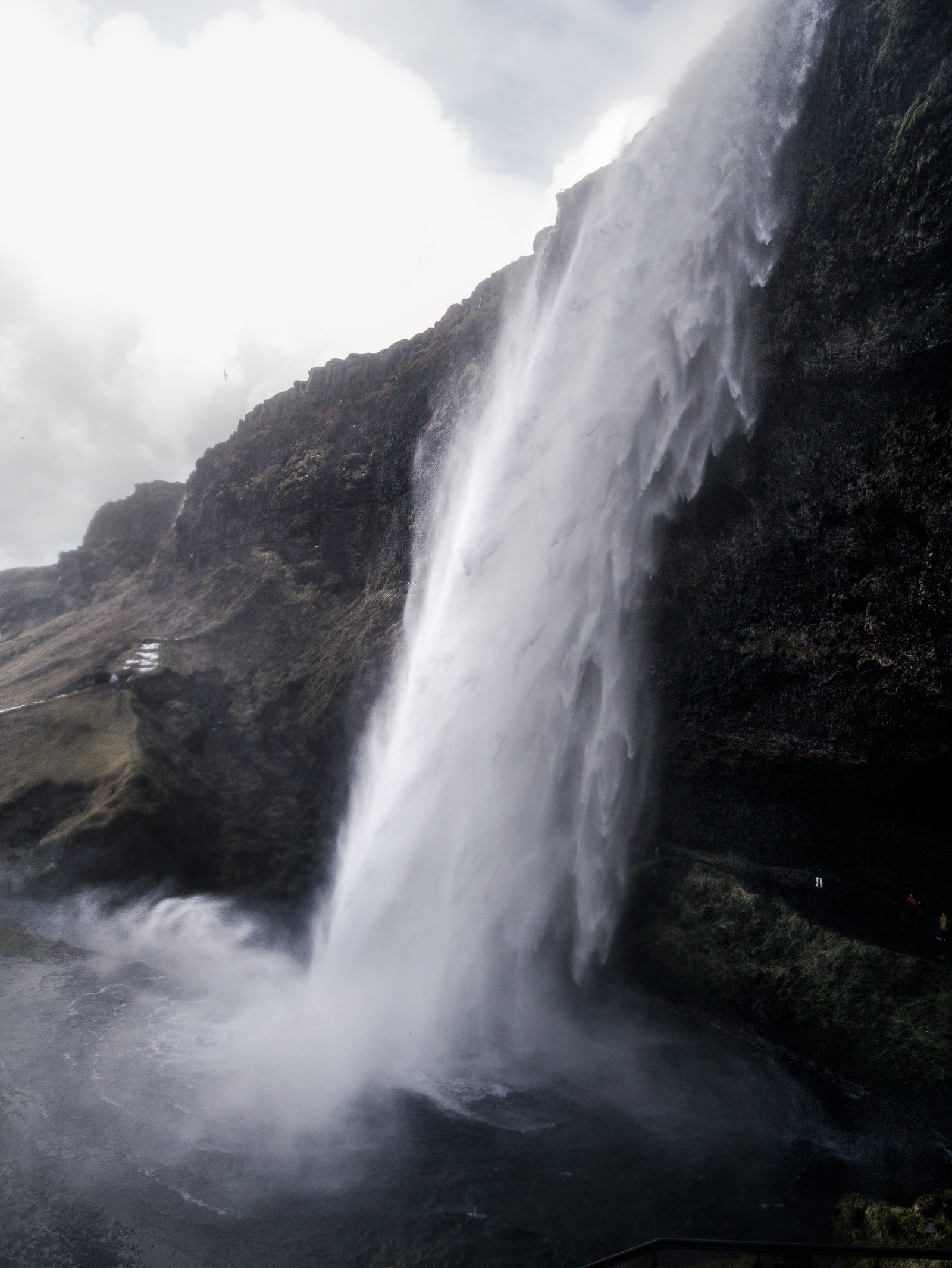 So back to this waterfall. You drive up to a gravel lot and from a distance spot a magnificent tumbling waterfall. As you inch closer and spray starts to hit you, the immense power this waterfall has becomes more and more evident.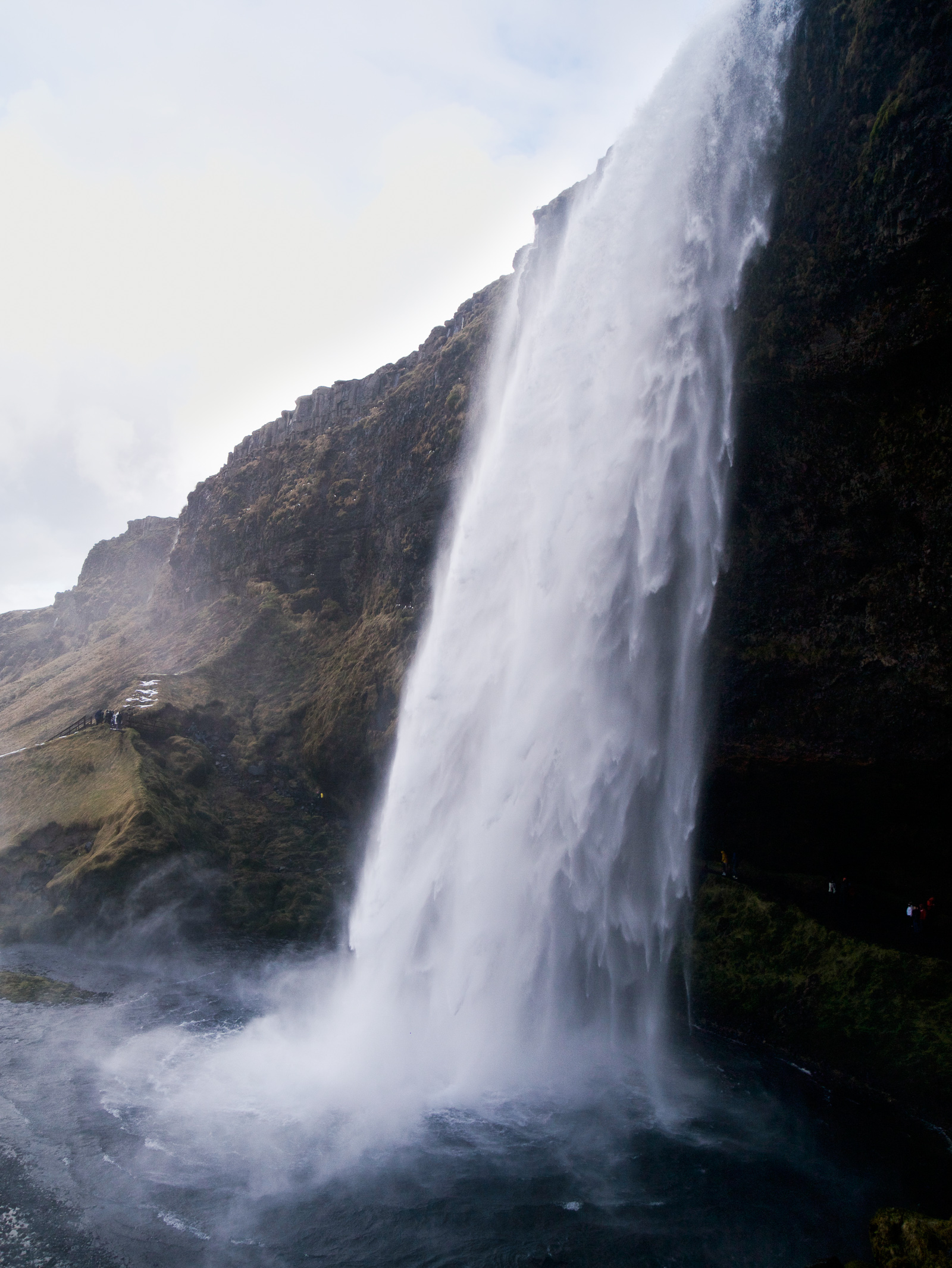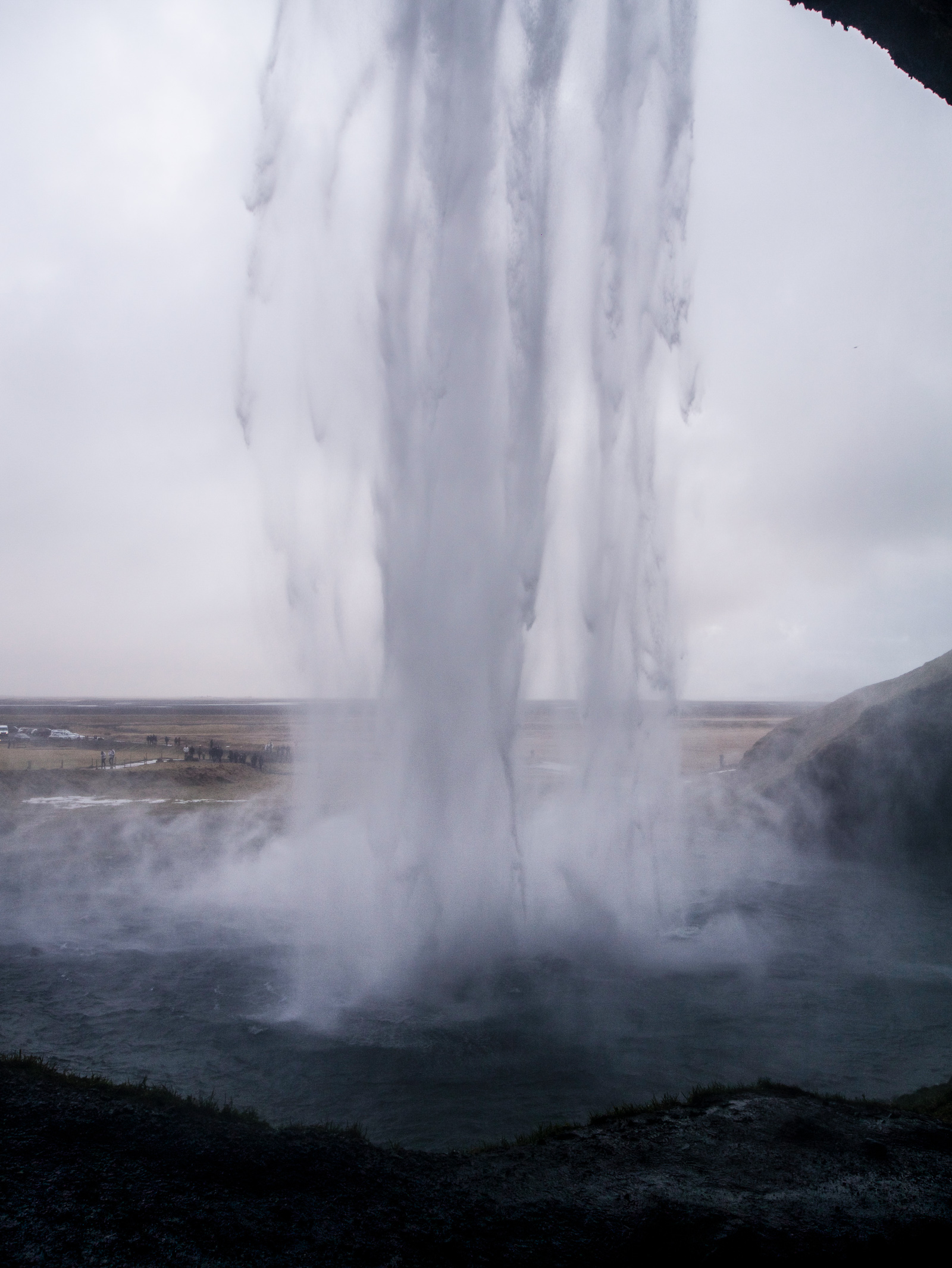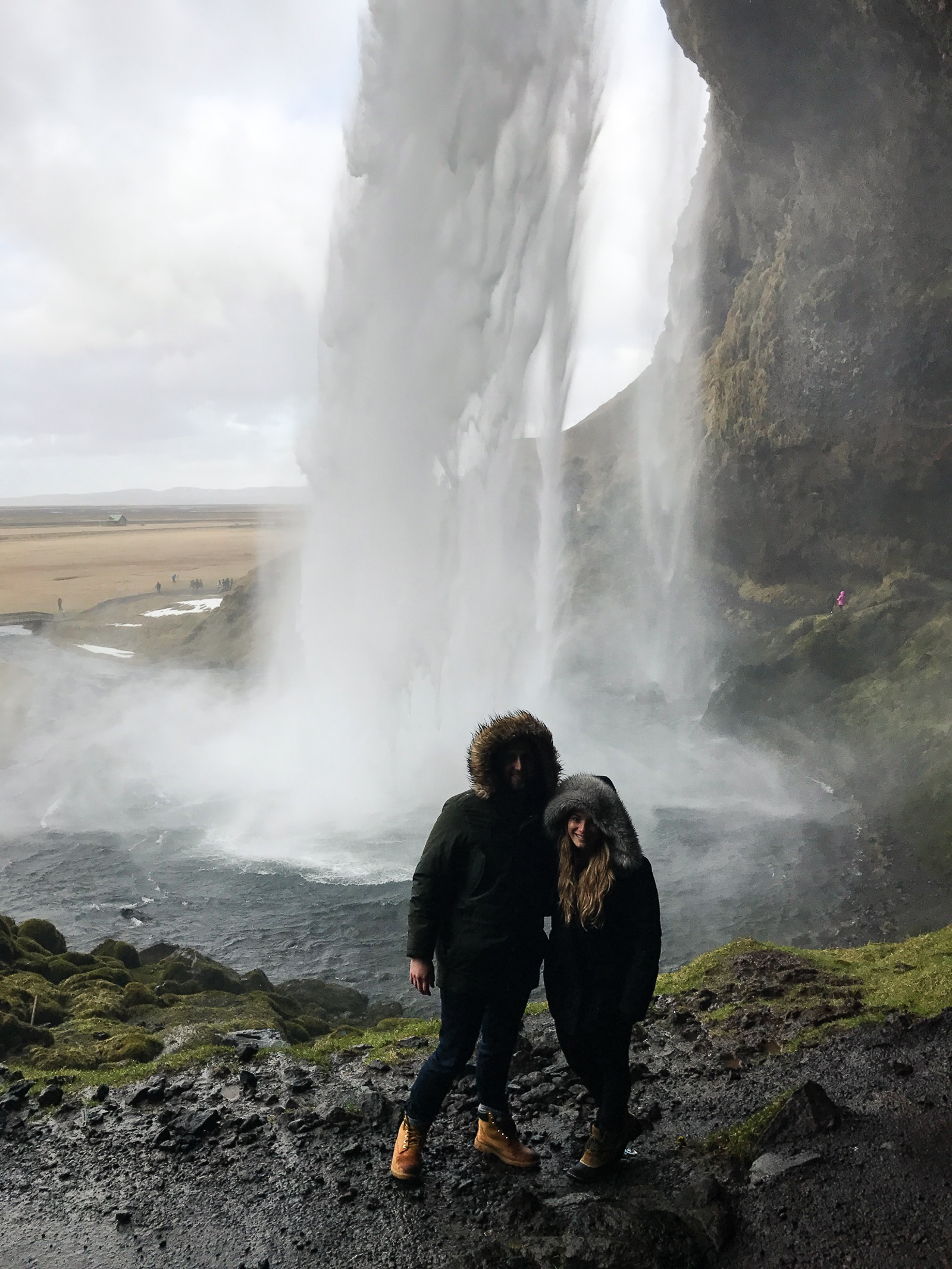 One of my favorite parts is that you can actually go up a flight of stairs and go behind the waterfall. The pounding water is so loud that you can't hear anything else, which becomes incredibly calming, However, as your fingers and toes freeze with a layer of icy water, you snap back into reality and sprint towards your warm car!
We passed Seljalandsfoss on our way home and actually stopped again because of how beautiful it is.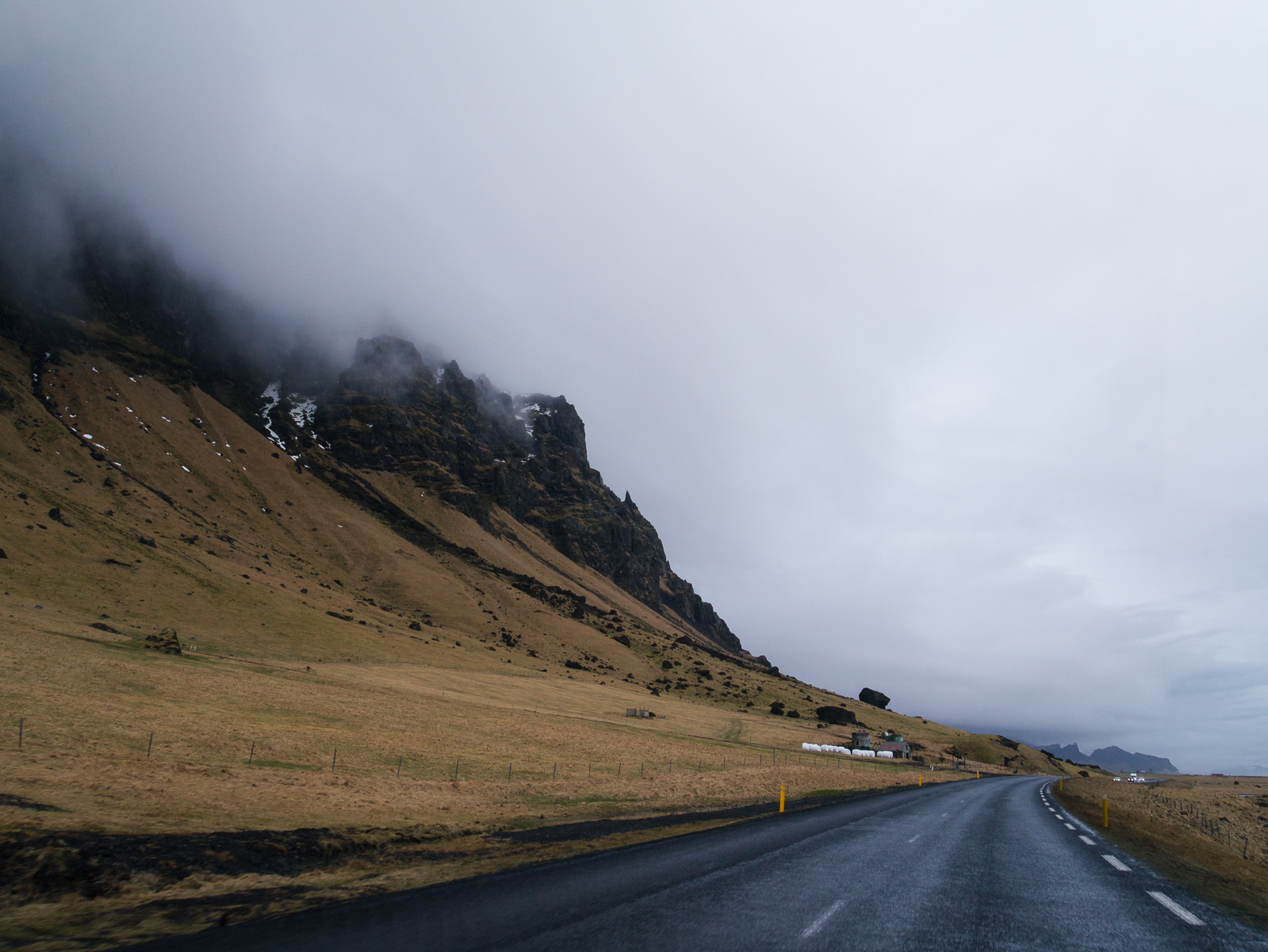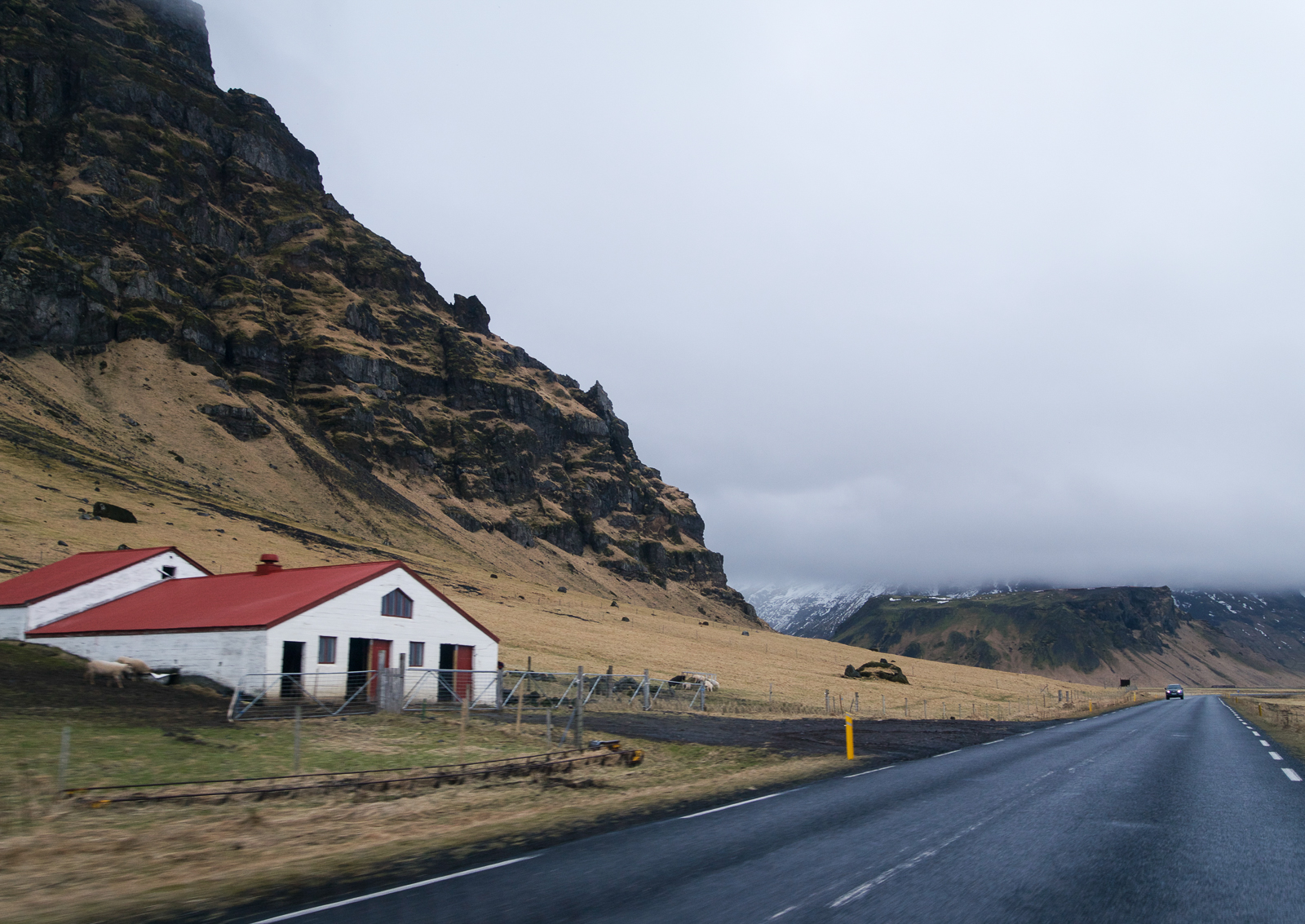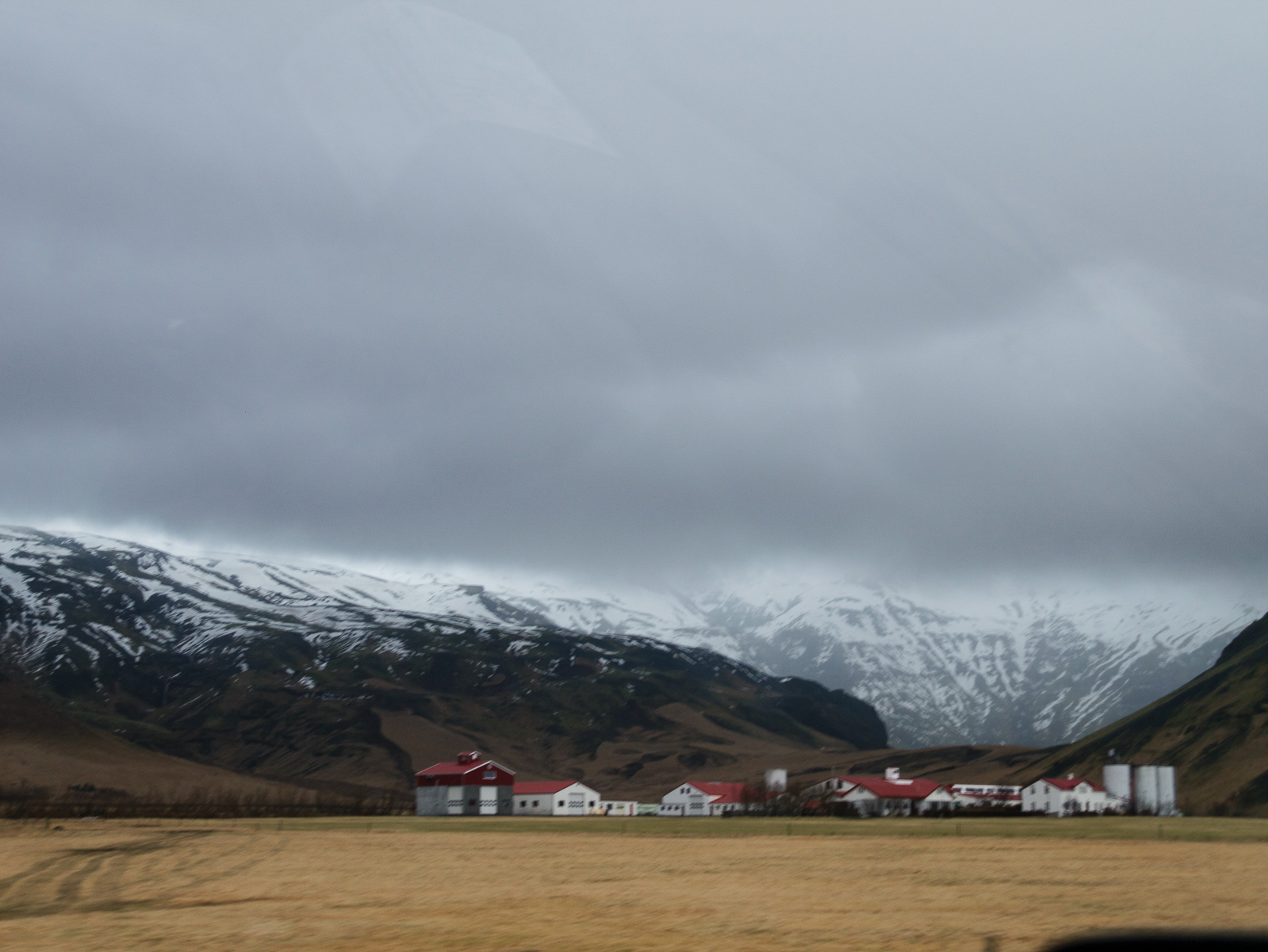 Next up is Vik, but as I promised it is a gorgeous drive on the way there. As you get closer to the beach town, you may see a cluster of cars parked in a lot. It's most likely the abandoned plane, Sólheimasandur, from the US plane crash in Iceland.
Zack and I didn't stop due to the freezing rain outside, but if you have good weather you should definitely check it out! For all of my JMU grads I've heard there's a JMU sticker stuck on the plane!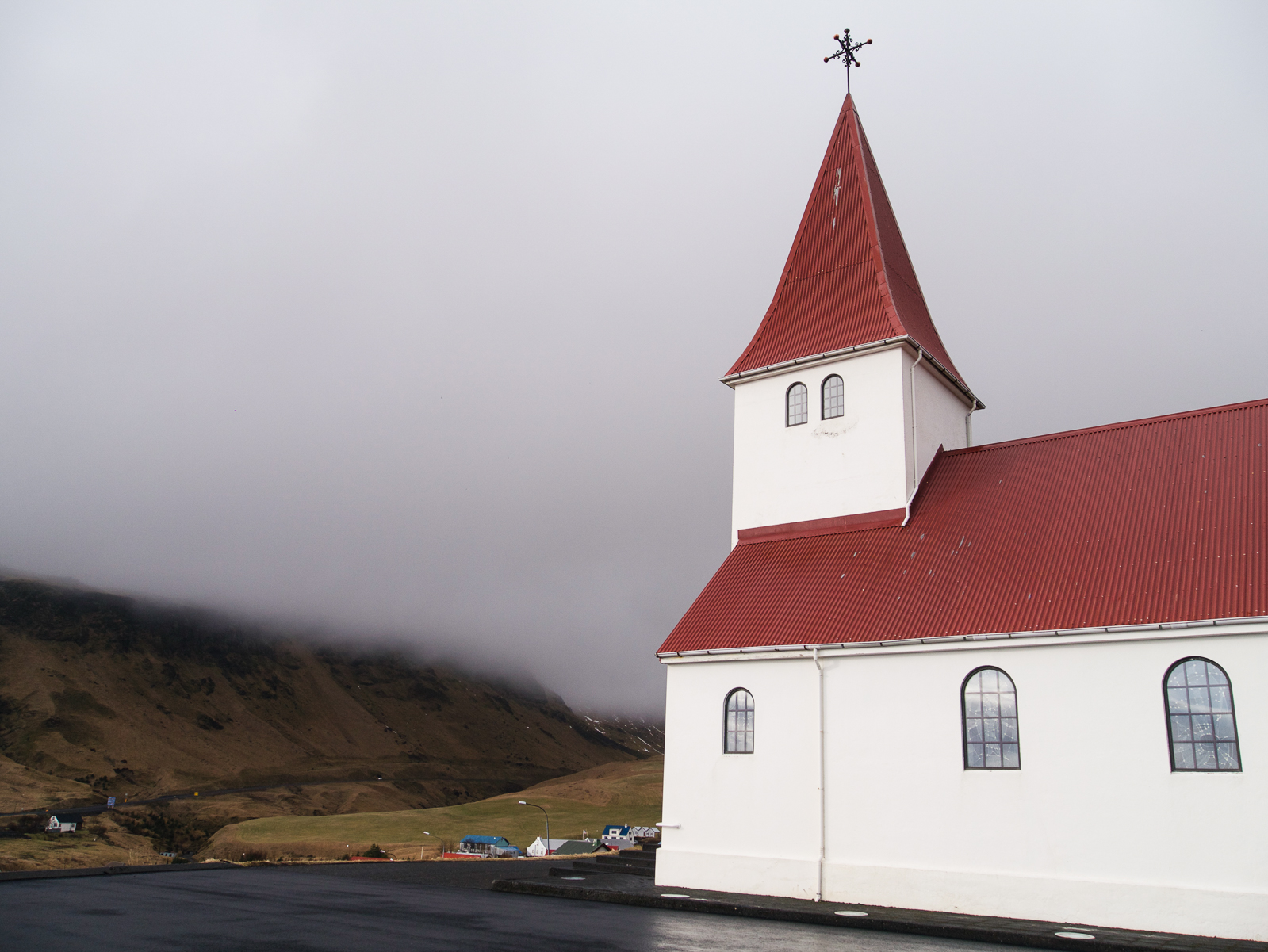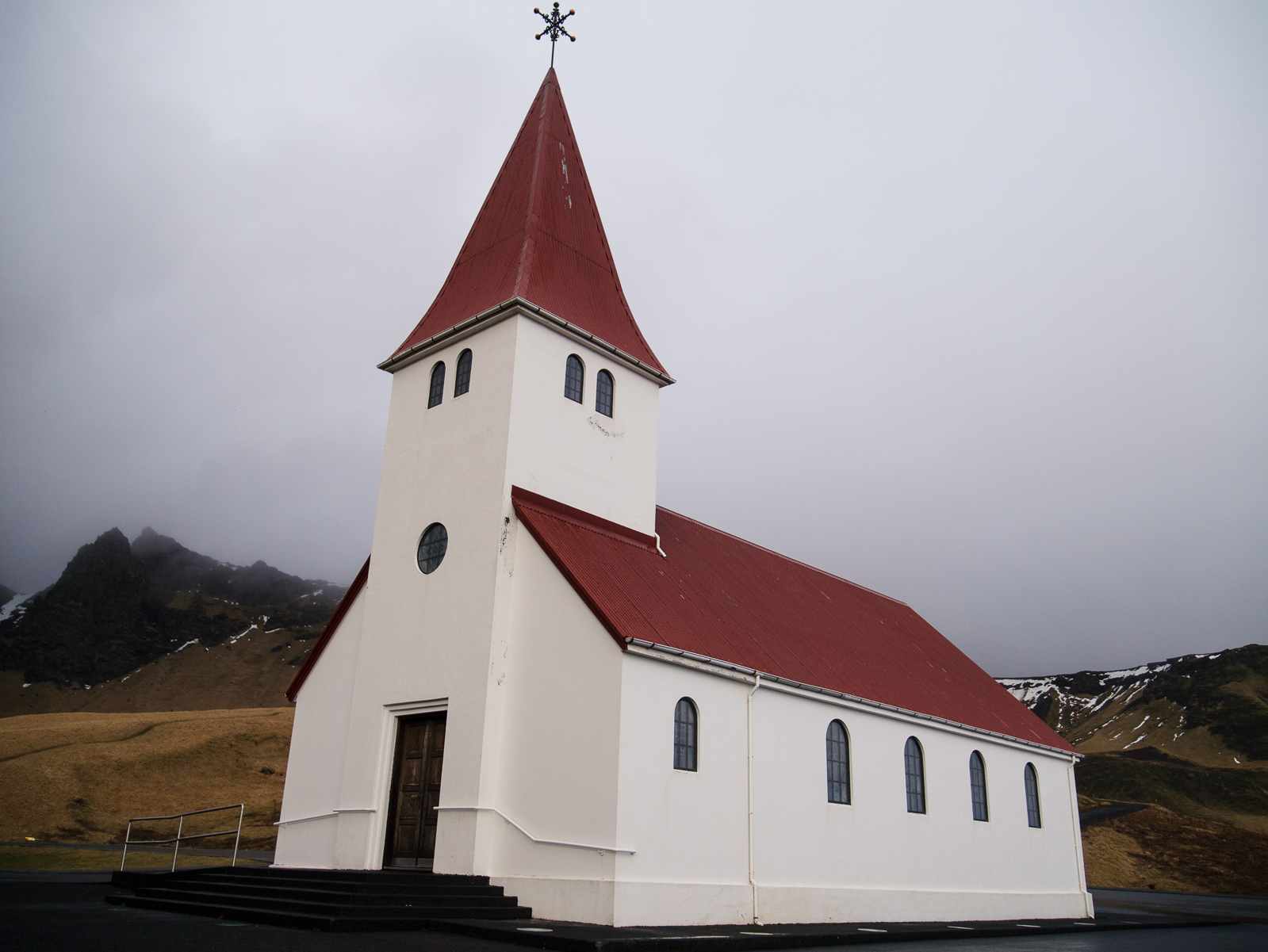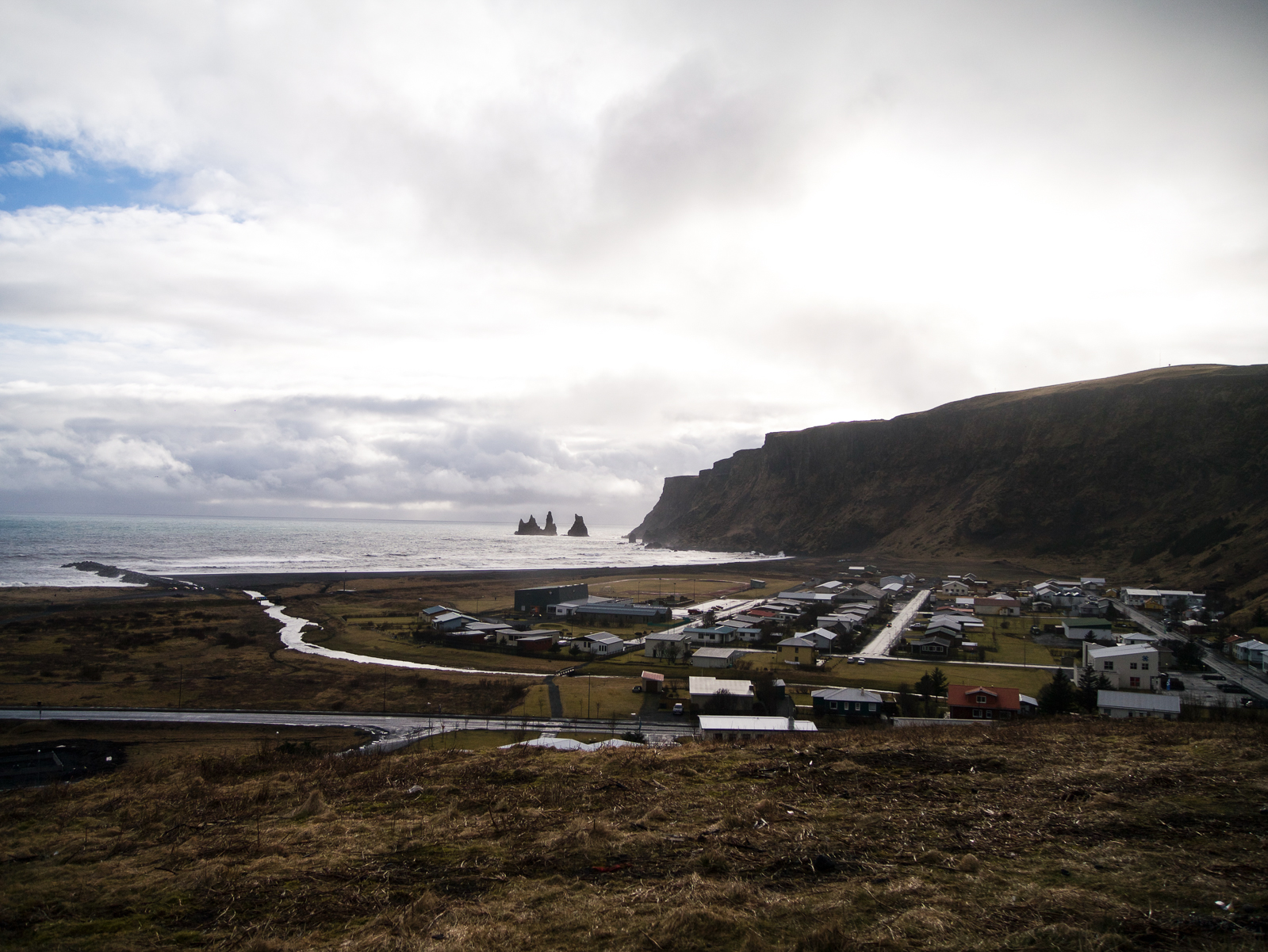 Once you get to Vik you must stop at the famous church on the top of the hill. It overlooks the valley that leads to the beach, which is a truly spectacular view.
The church is so significant due to the fact that Vik is right next to a volcano that sits on top of a glacier. If the volcano were to erupt and melt the glacier, it would flood the town, and the church due to it's altitude is believed to be the only building that could survive such a flood.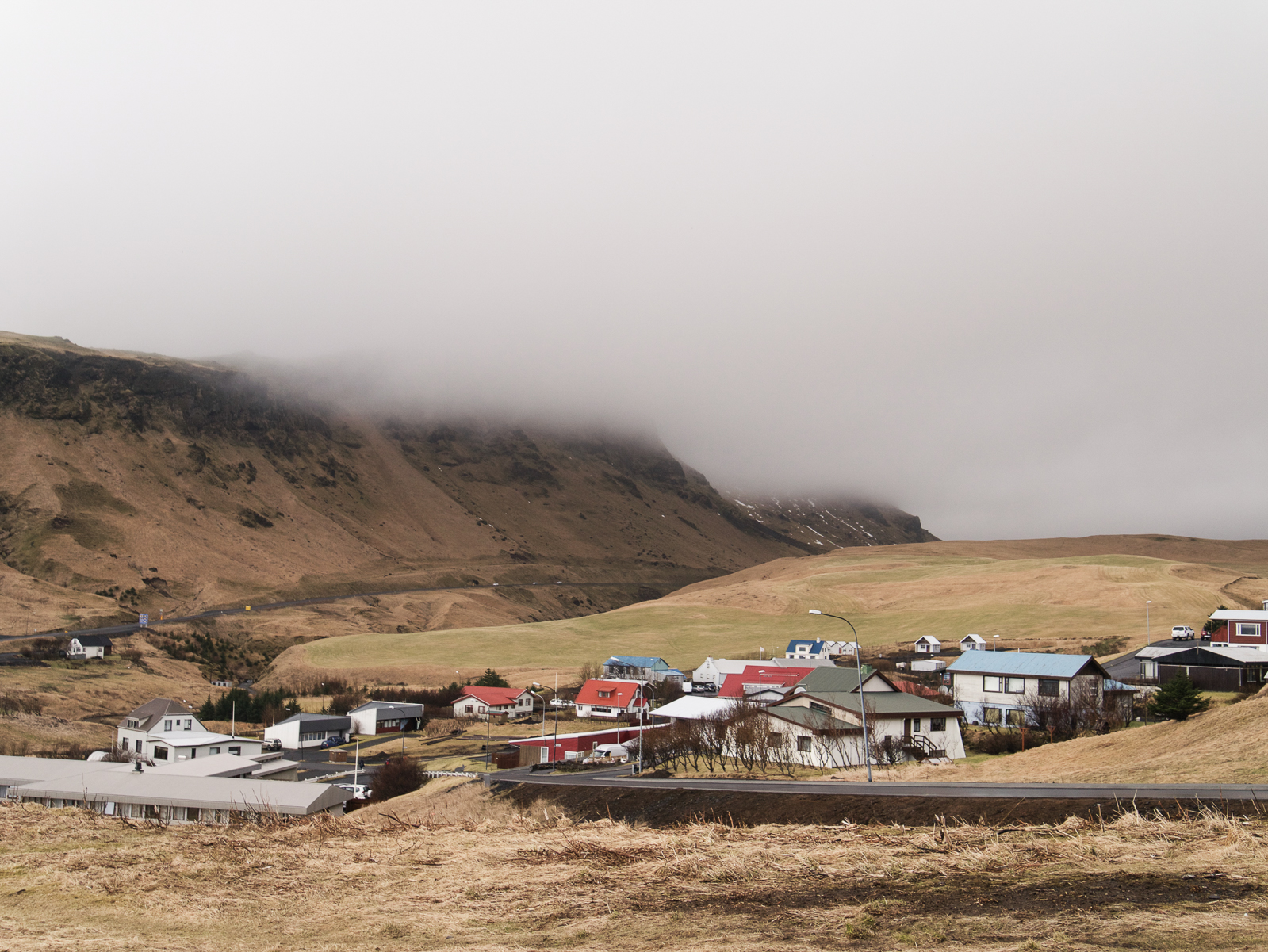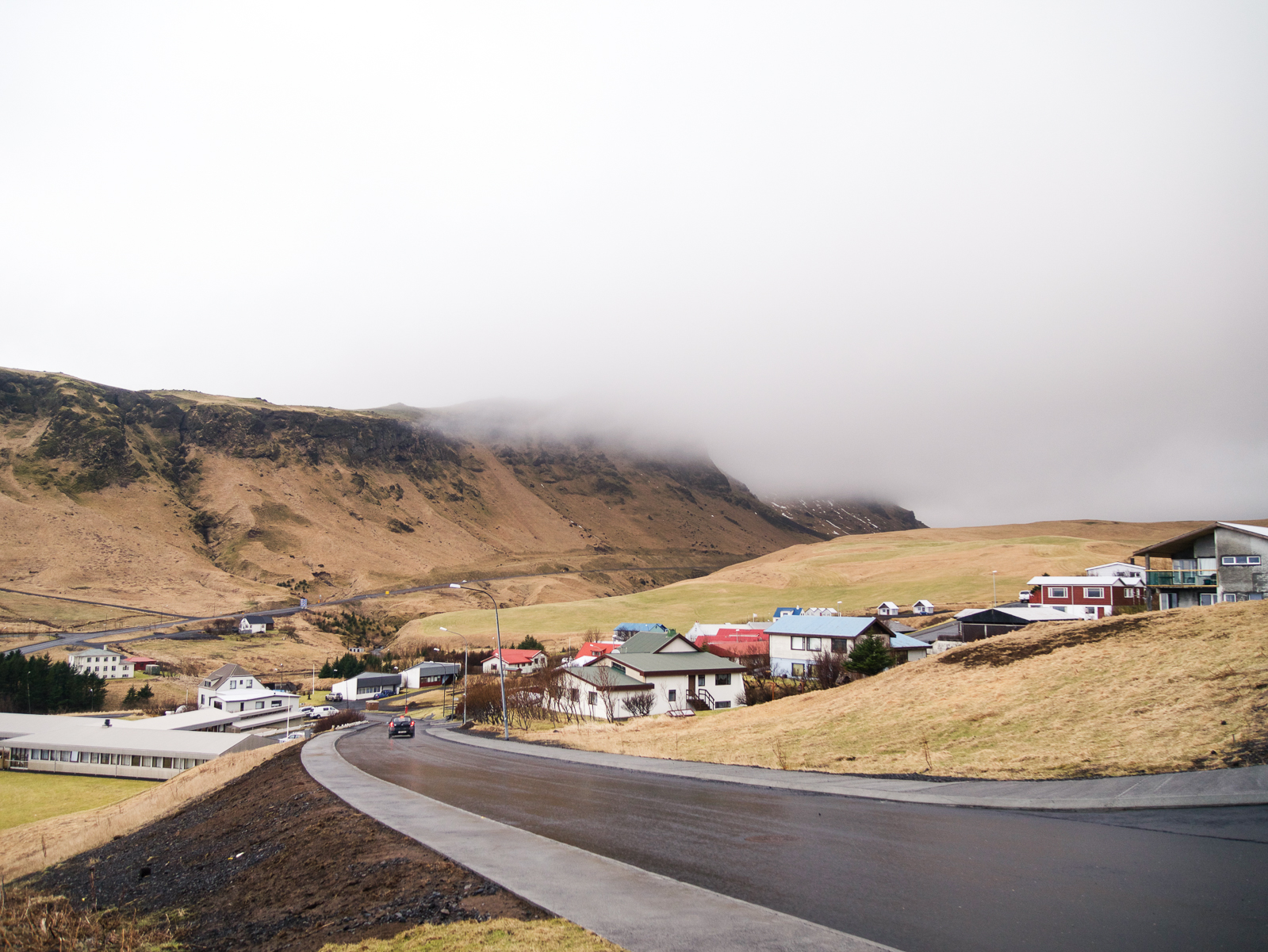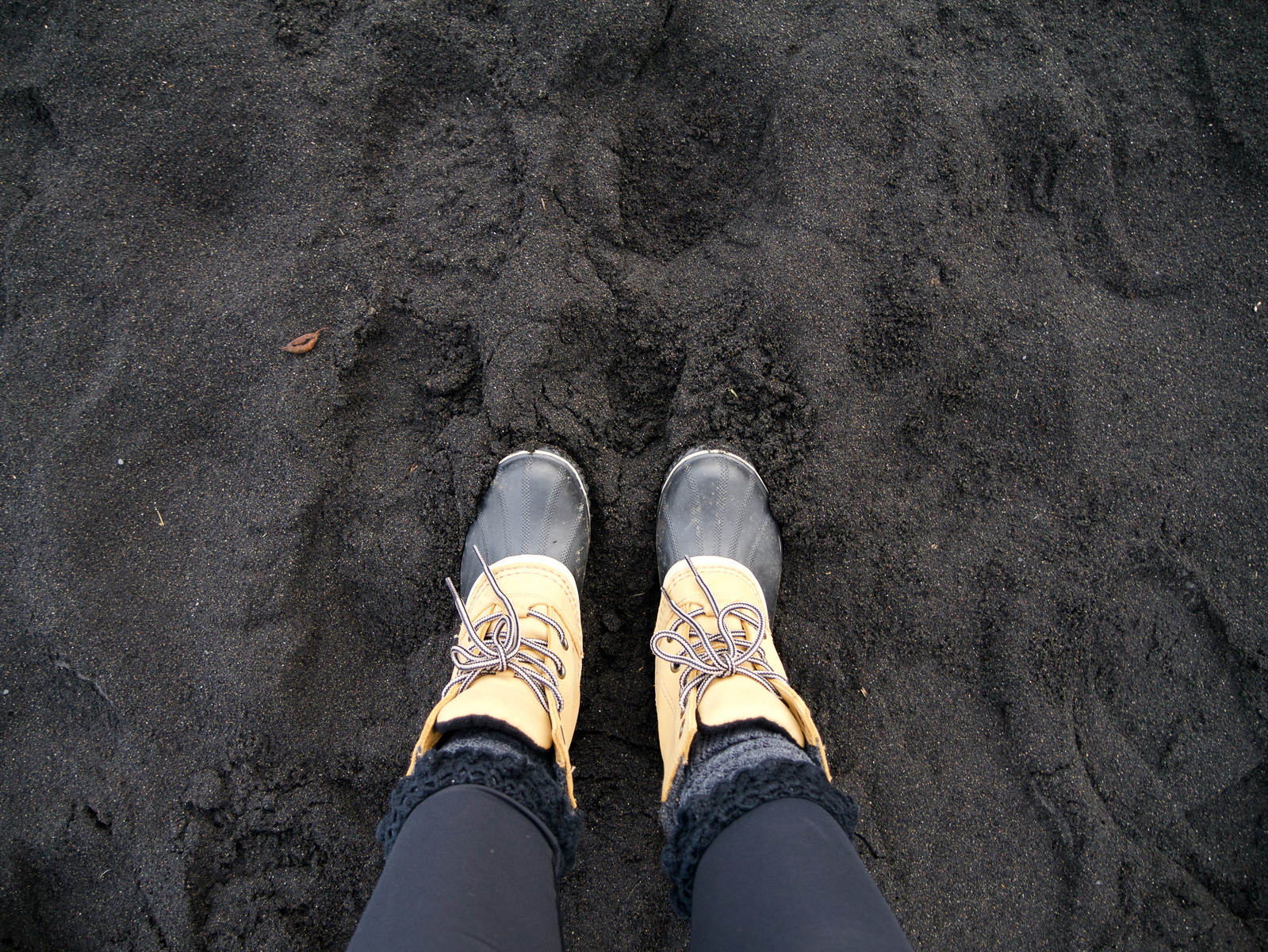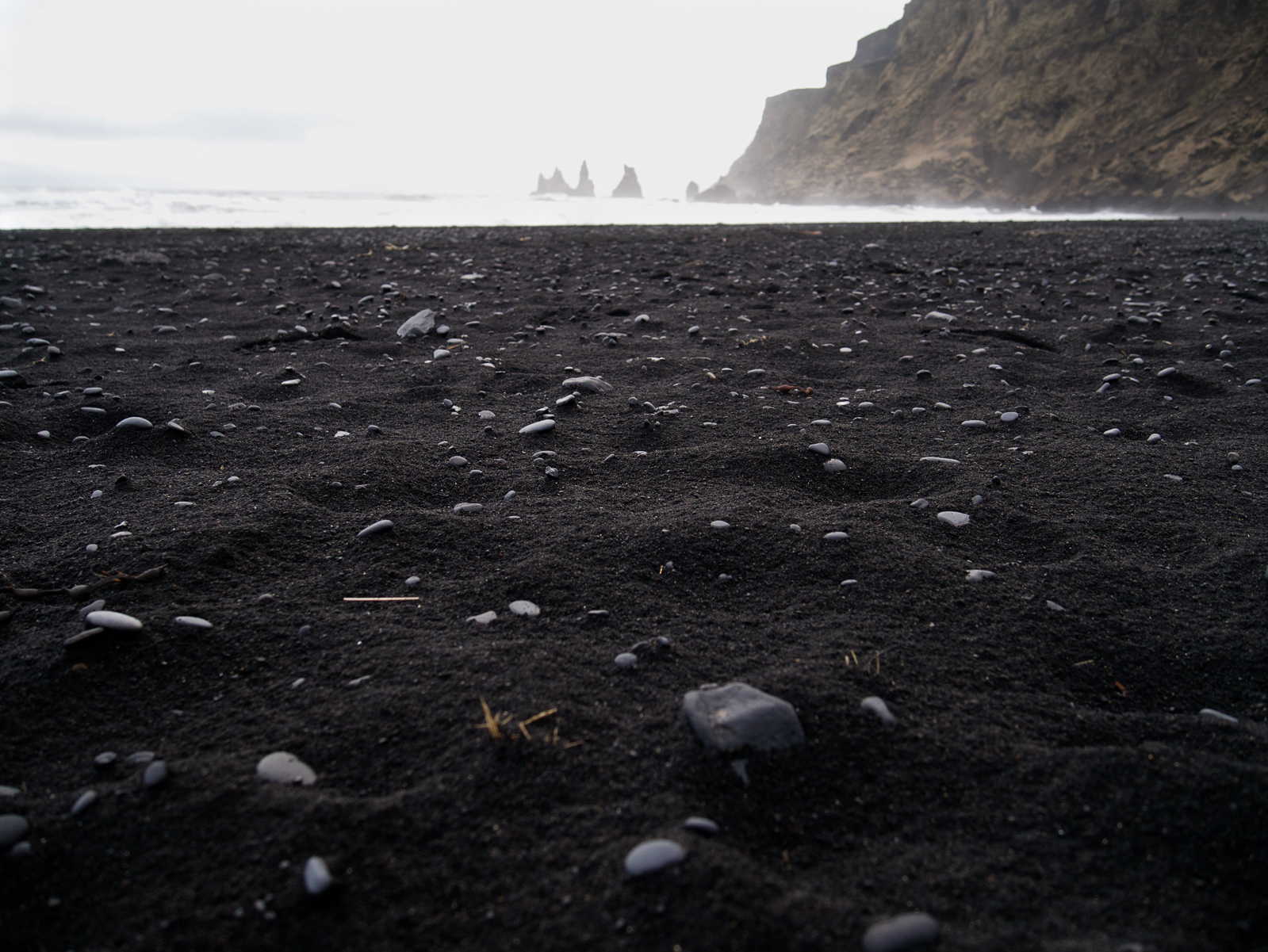 Once you see the church, take a short drive down to the beach area. The black sand is unlike anything I've seen in the US before! We even snuck some home in a water bottle so we didn't forget the magic of the pitch black sand.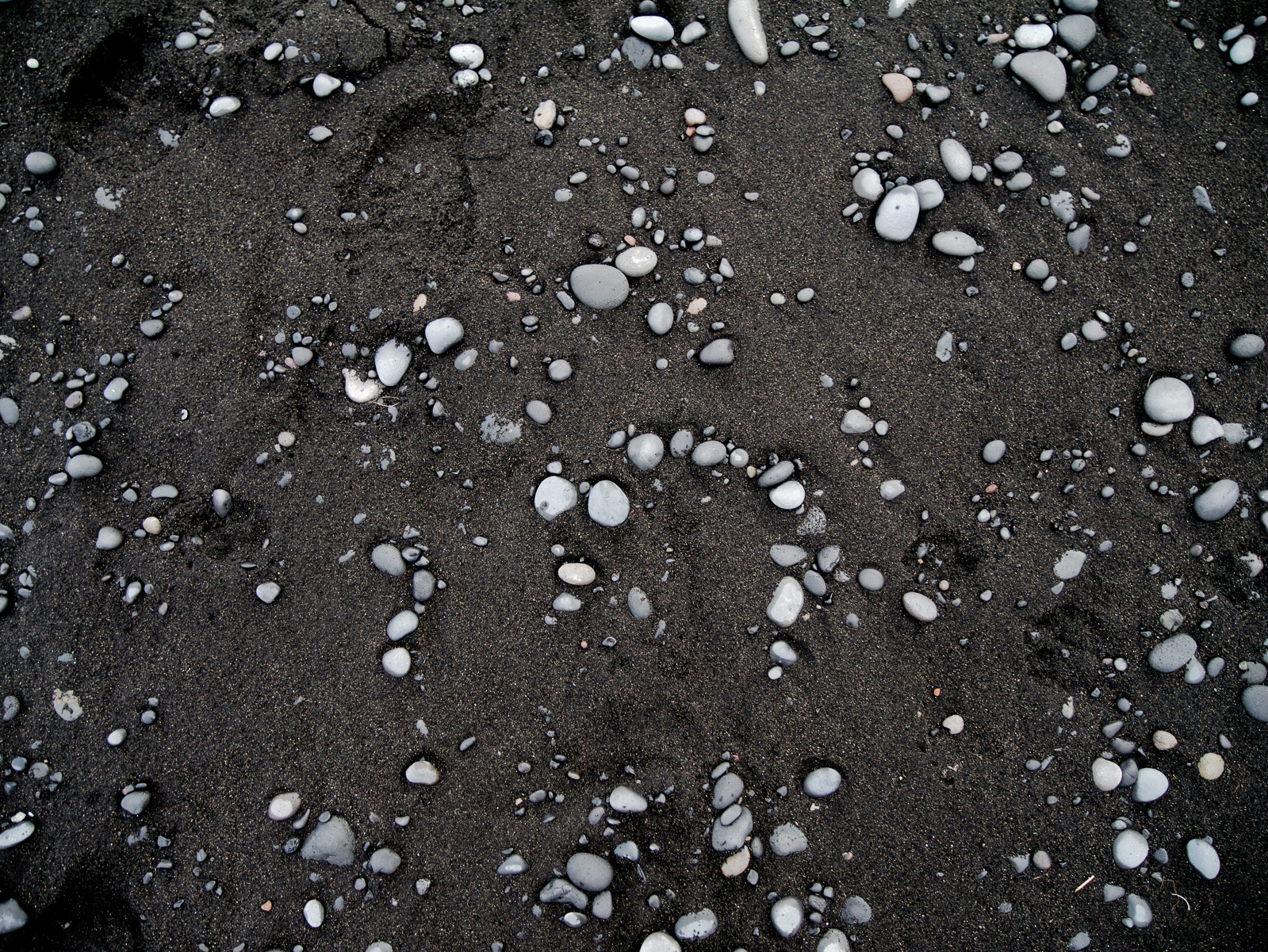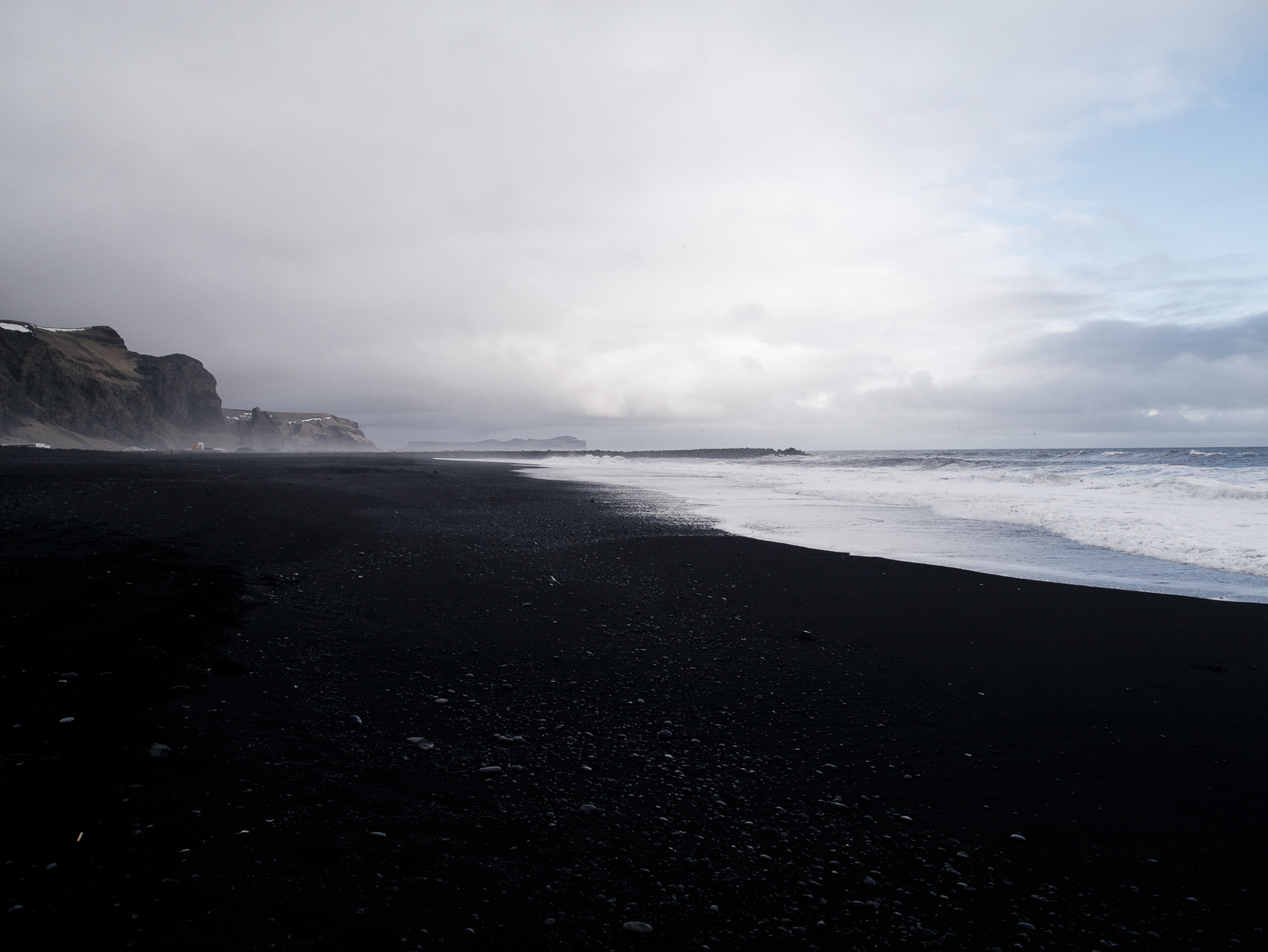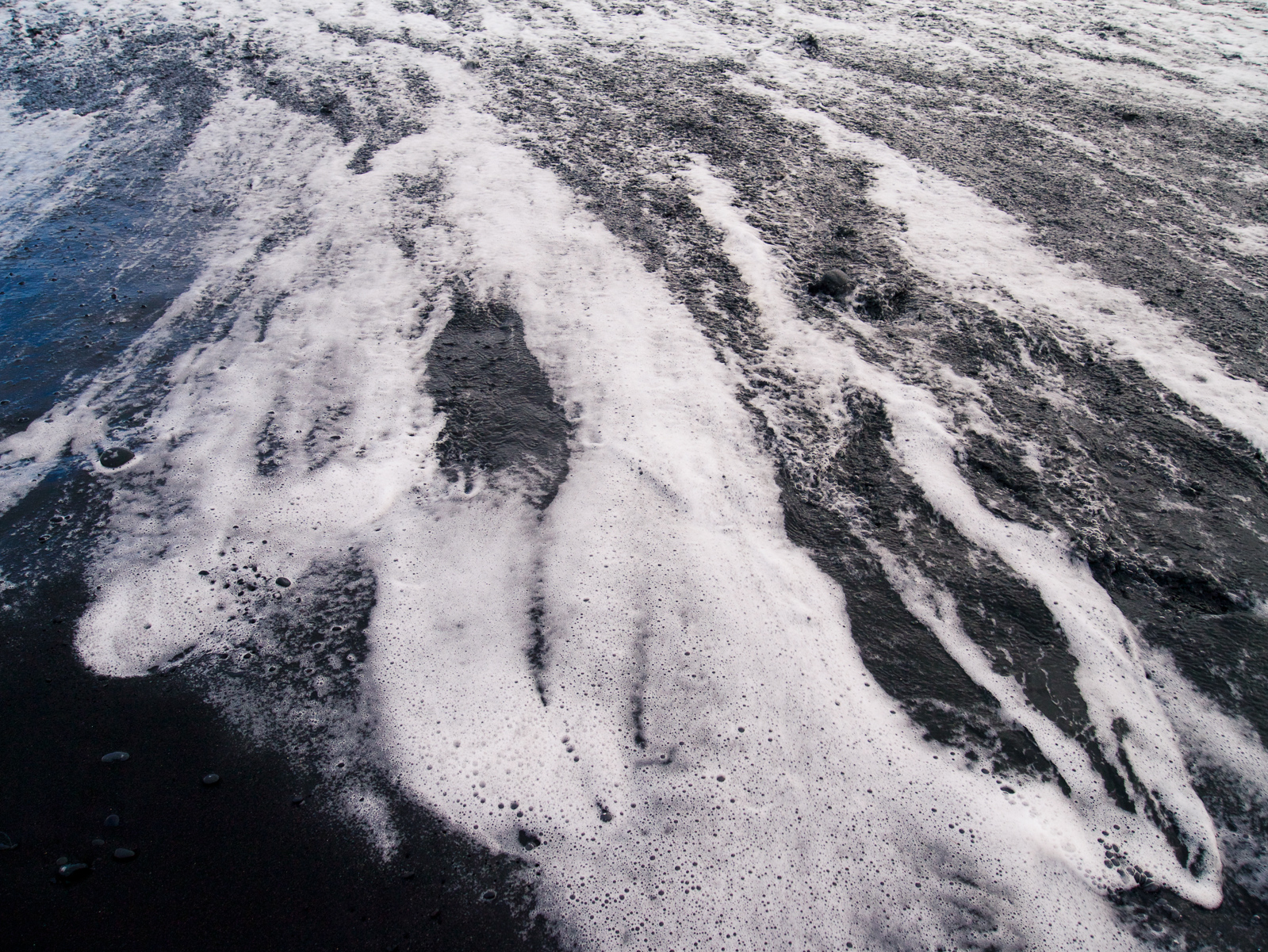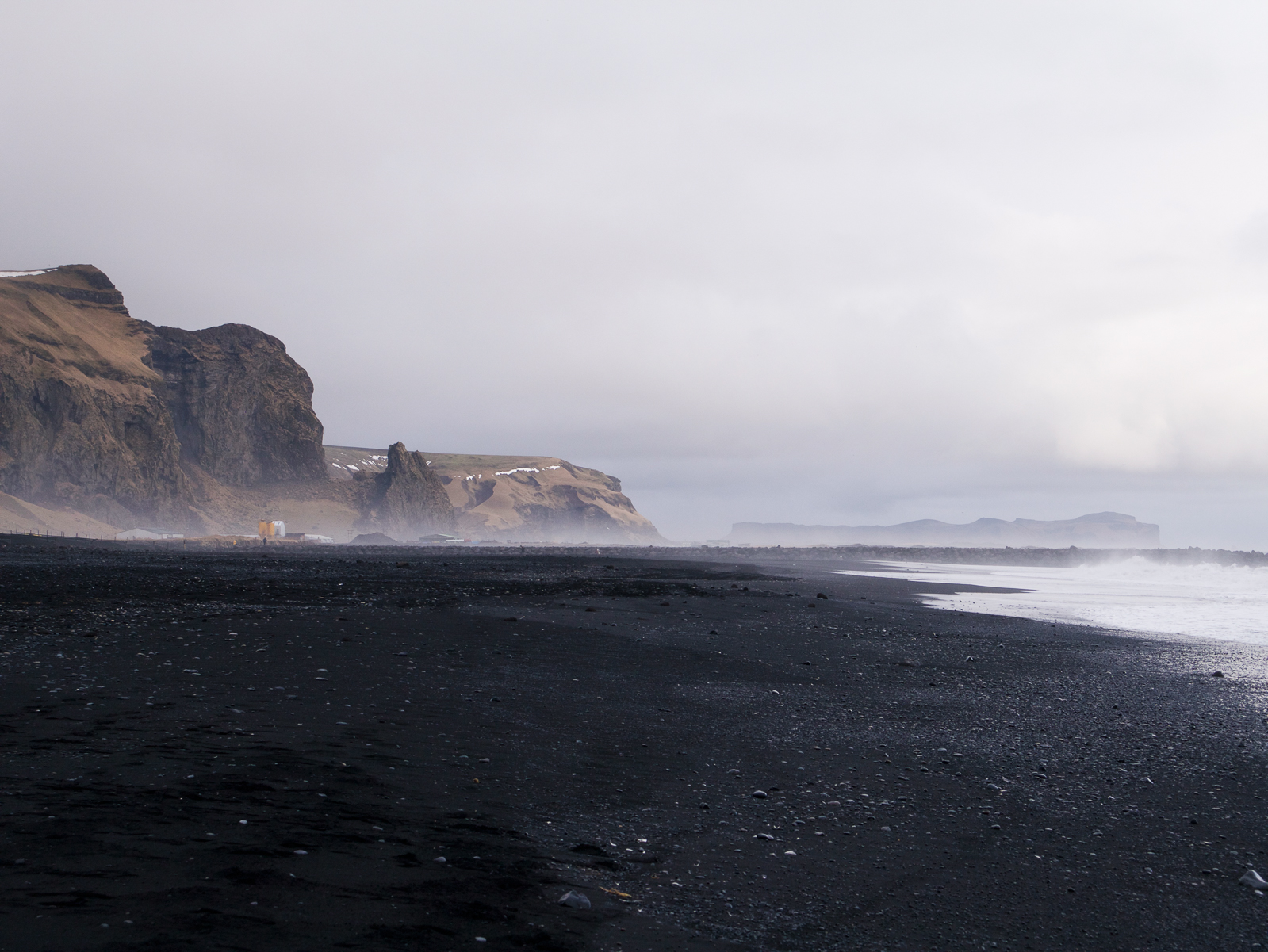 The contrast of the jet black sand against the grey water and light blue sky was absolutely beautiful and something I hope to be able to see again!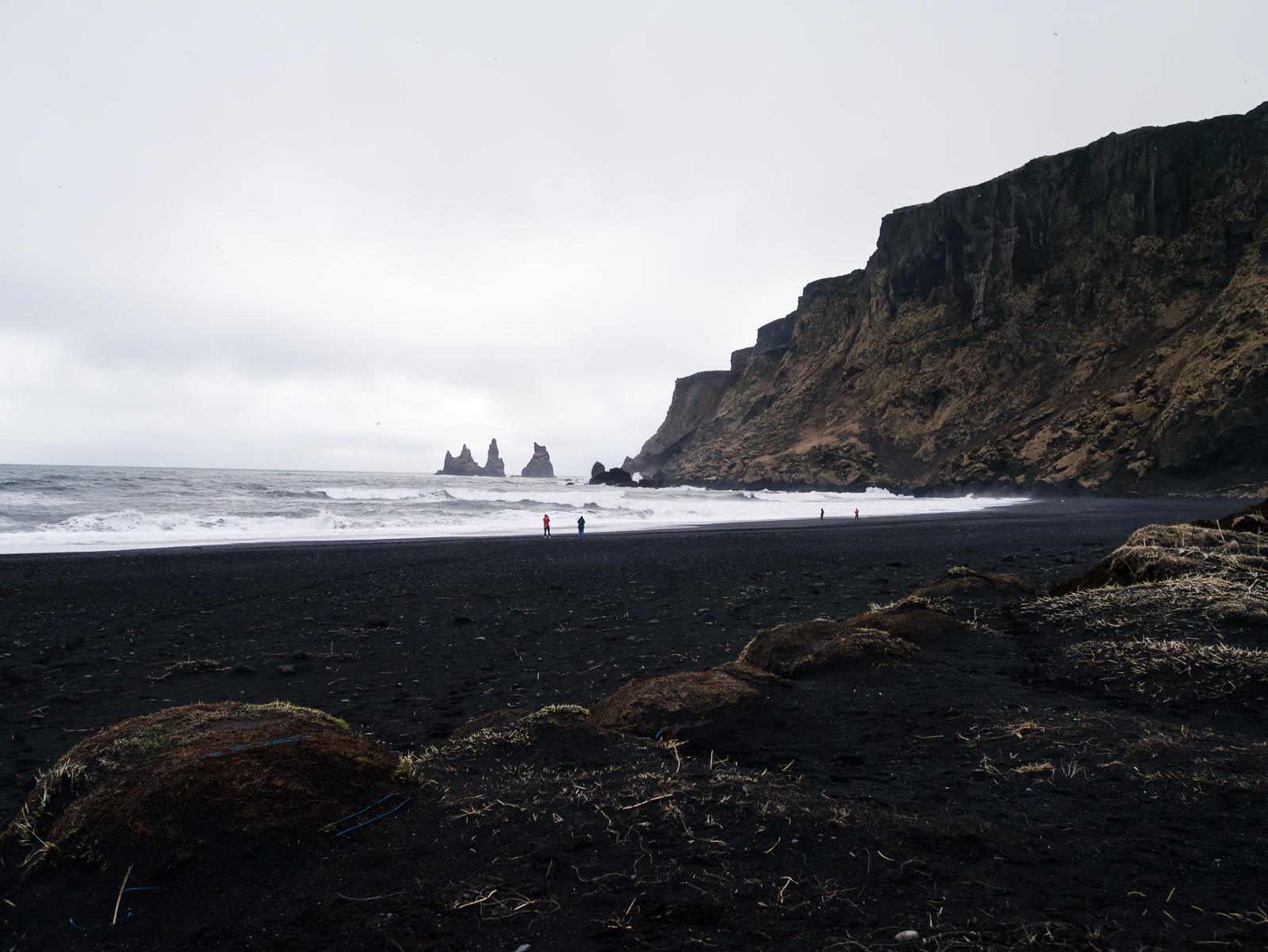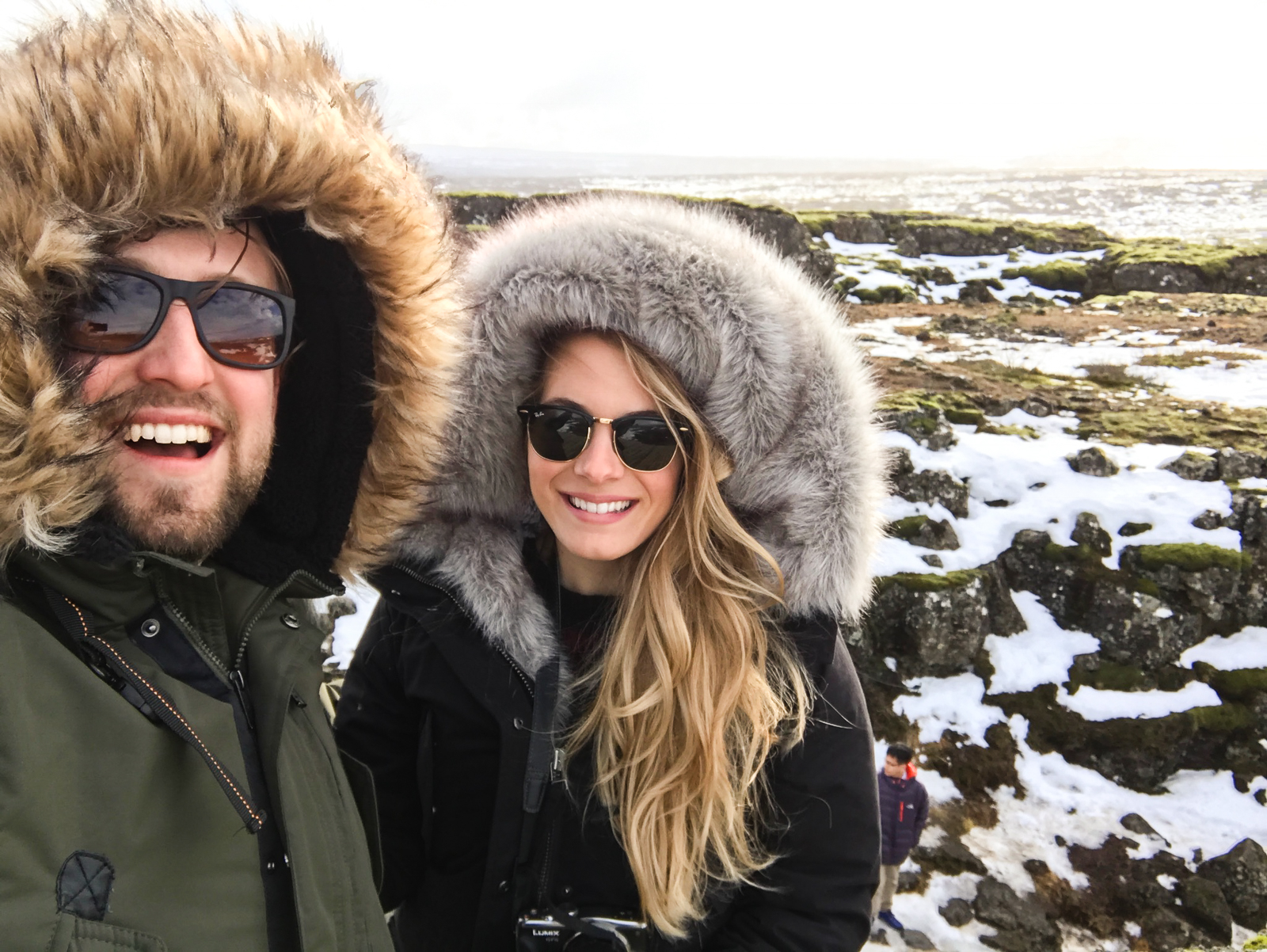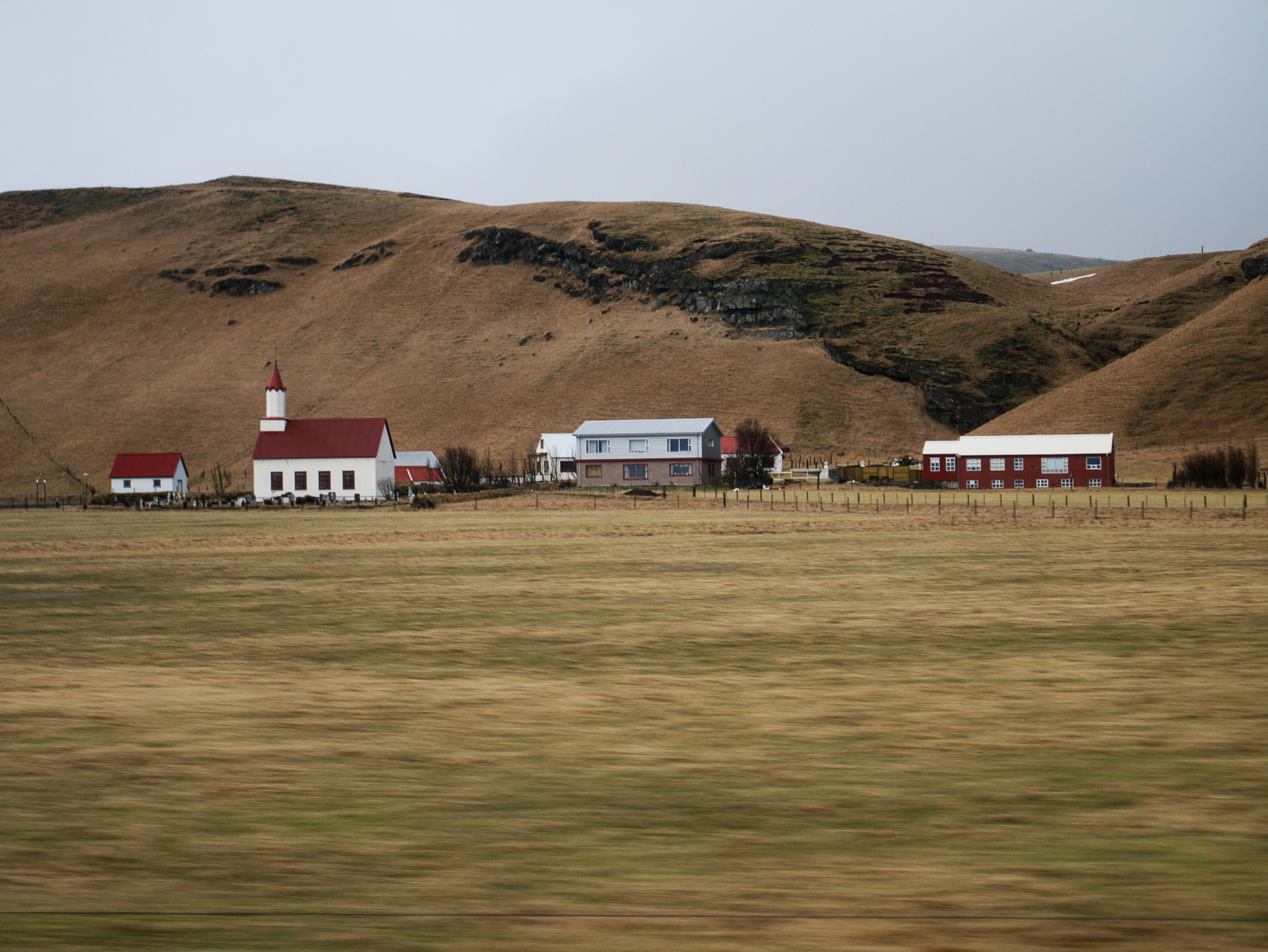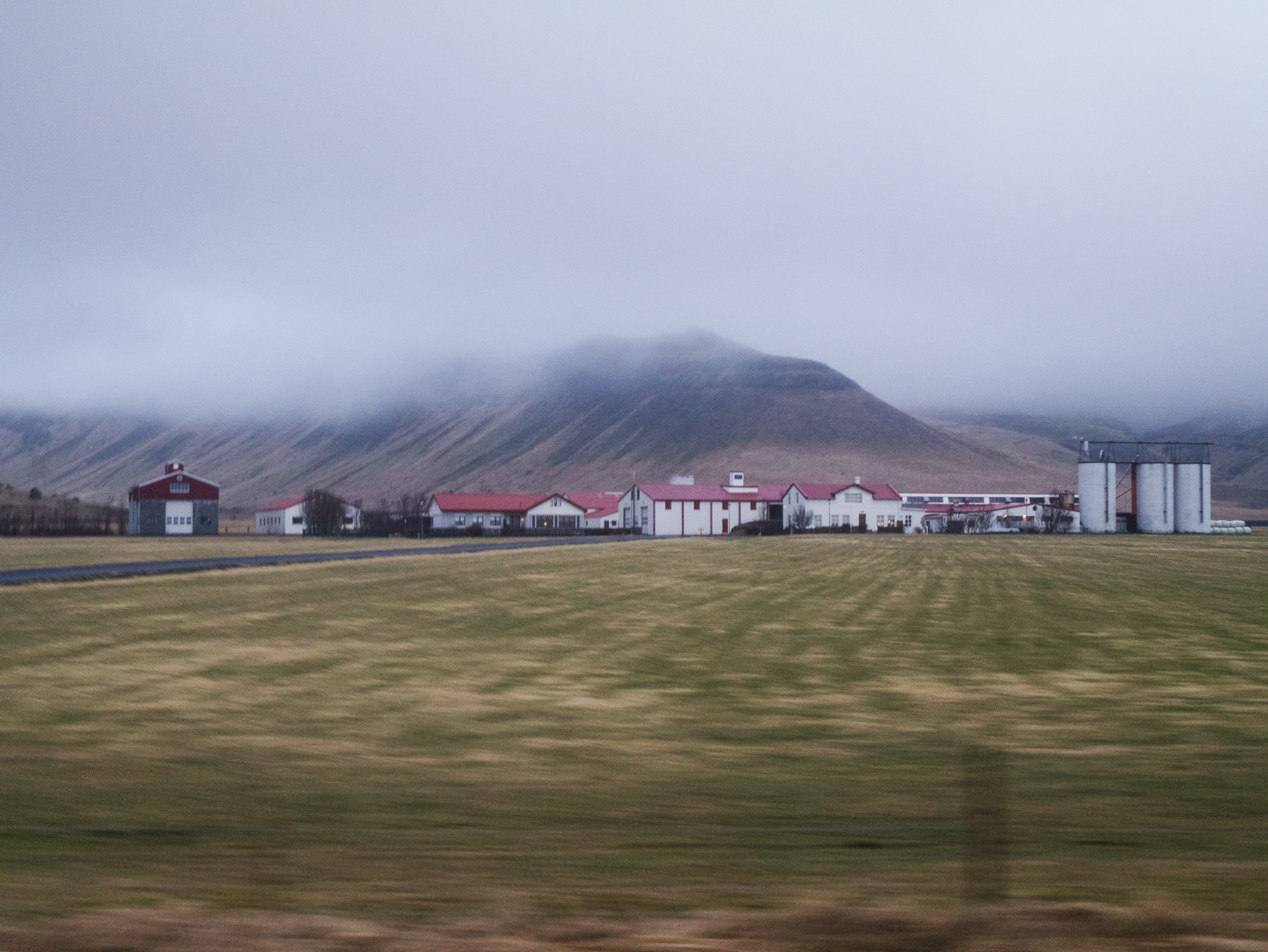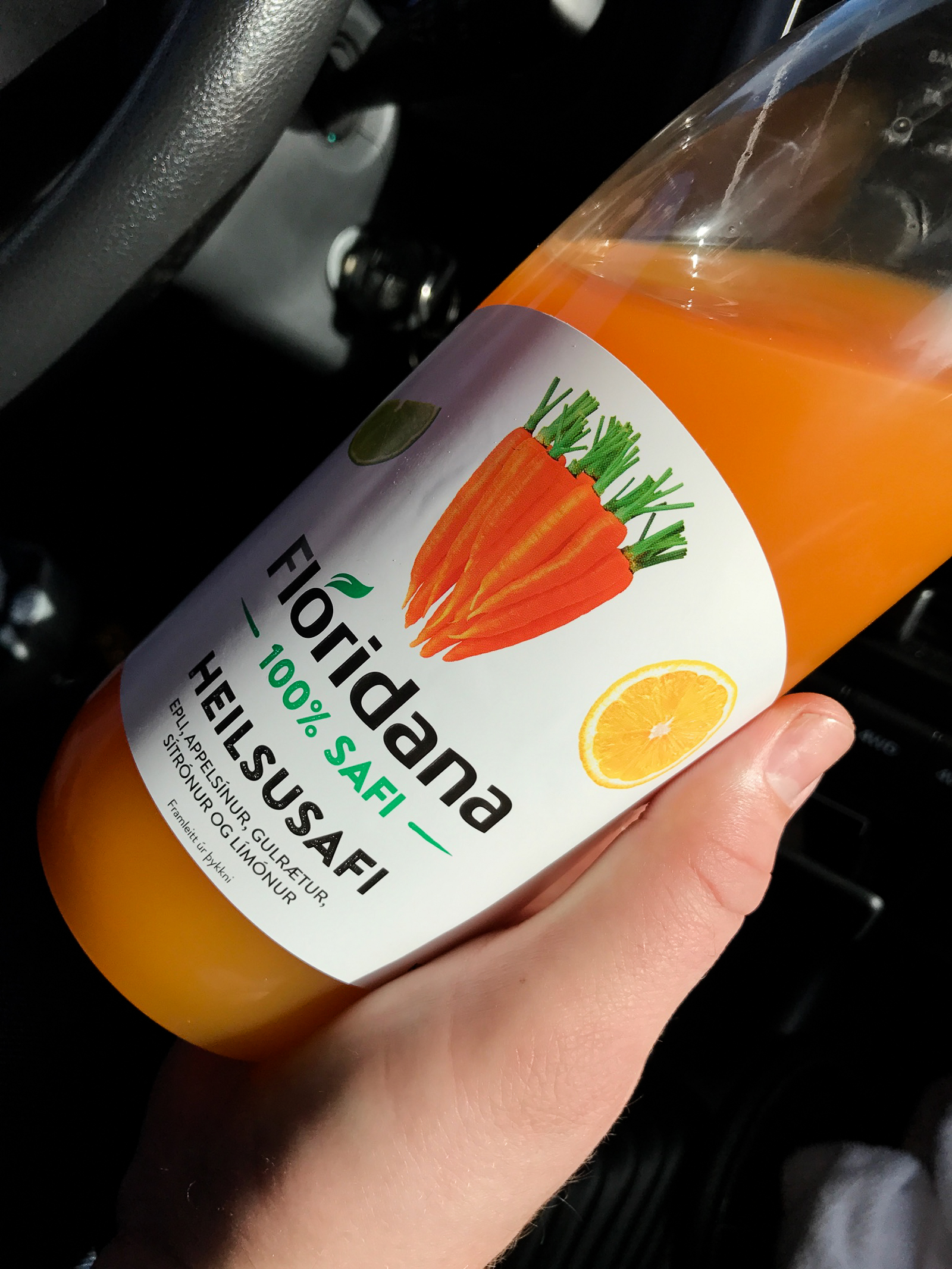 After plenty of time enjoying the beach, we packed up and drove back to Reykjavik for an unbeatable tasting menu at The Apotek. I will be telling you more about that in the next post, but while we're on the topic of food Zack made me promise to tell you about this juice!
He picked it up from the pastry shop I was telling you about earlier, and fell in love. I even googled it to see if we could find it in the US, and many other people have asked the same thing. It's not available outside of Iceland, so definitely try it if you go!
In the next and final Iceland post I'll share with you my three favorite Iceland activities that you absolutely must do if you go. Check back in a few to hear about what they are!