Many times I'm in the kitchen, I'll cook something that tastes so good, but couldn't be less photogenic. By not photogenic I mean comparable to how I look when I work from home. For those of you that haven't been lucky enough to witness it in person, let's just say Drake's verse "Sweatpants hair tied, chillin' with no makeup on, that's when you the prettiest I hope that you don't take it wrong" does NOT apply to me.
I've come to accept it. However, I like to think that I can clean up fairly well, as evidenced by my Dad's favorite thing to tell me: "Wow Hails, I've never seen someone go from a 2 to a 10!" While he's being generous with the 10 (and probably the 2 as the starting point as well), the point is how something looks isn't everything.
This burger is the perfect example of that. Ground turkey is not in fact a pretty thing to photograph, but when you mix that with an egg, pesto, and breadcrumbs, you have the easiest, healthiest, and tastiest turkey burger I've ever had. The pesto swirled in and ladled on top adds a richness to the lean protein, and I don't think I've ever met a person that doesn't like pesto!
Oh, and did I mention they take start to finish 20 minutes!? As promised in my declaration that this is Meal Prep May, here is another recipe that's perfect to make for the week. Top your salads with a burger, or sandwich in between a ciabatta roll with fresh tomato and mozzarella for a take on a caprese sandwich.
Each burger has:
150 calories
30 grams of protein
3 grams of carbohydrates
They're filling, delish, and so easy. Let's get started: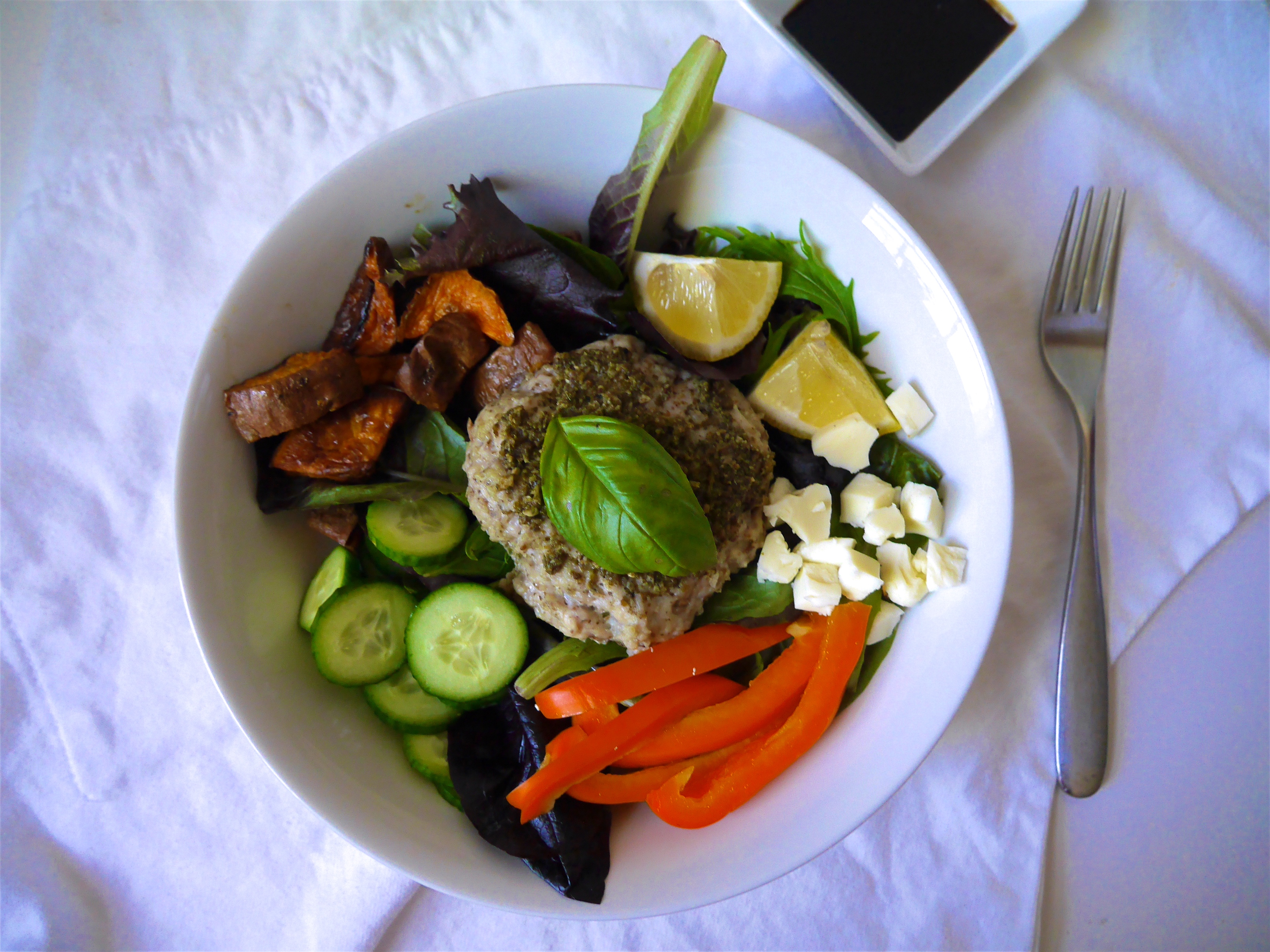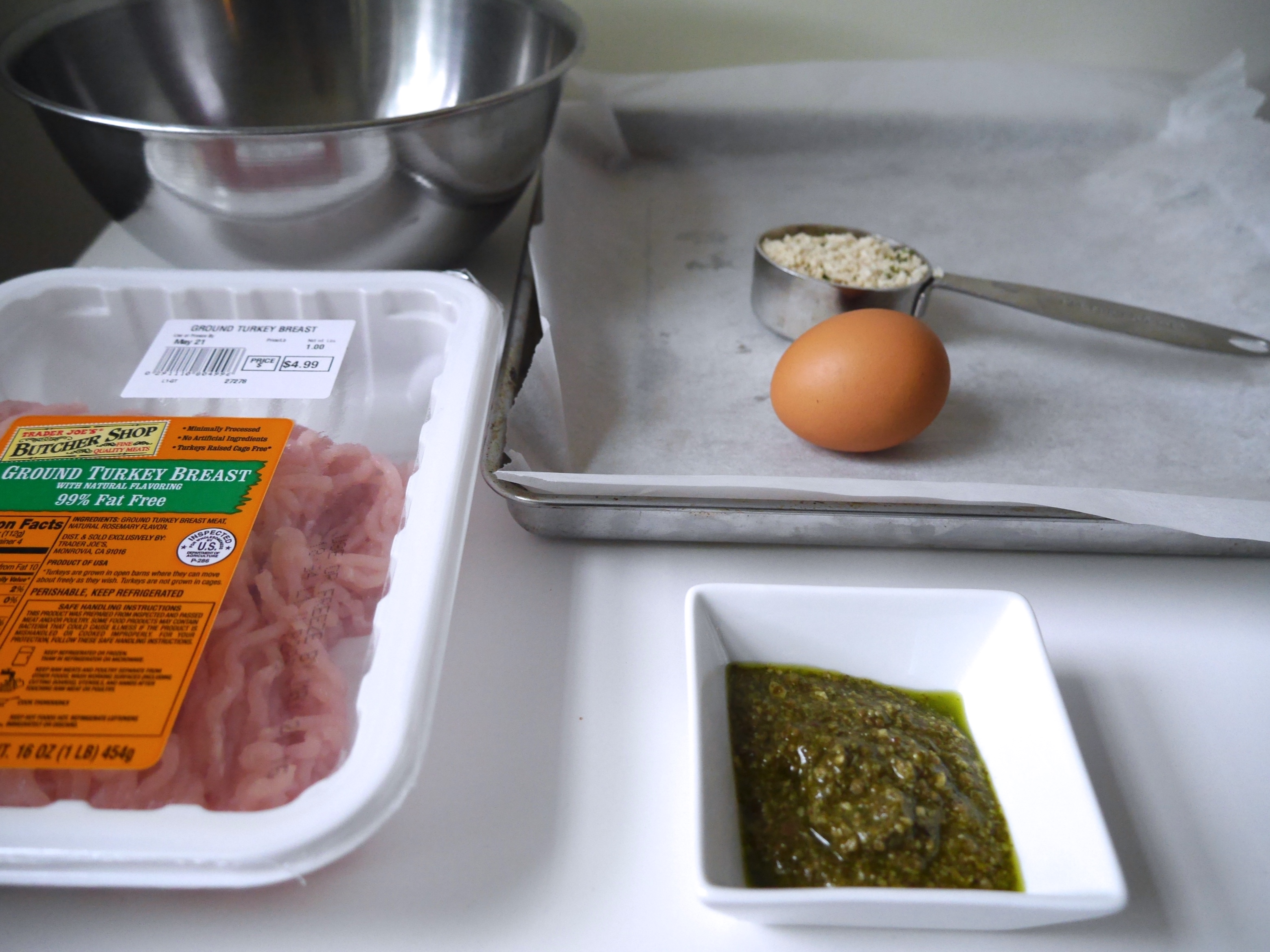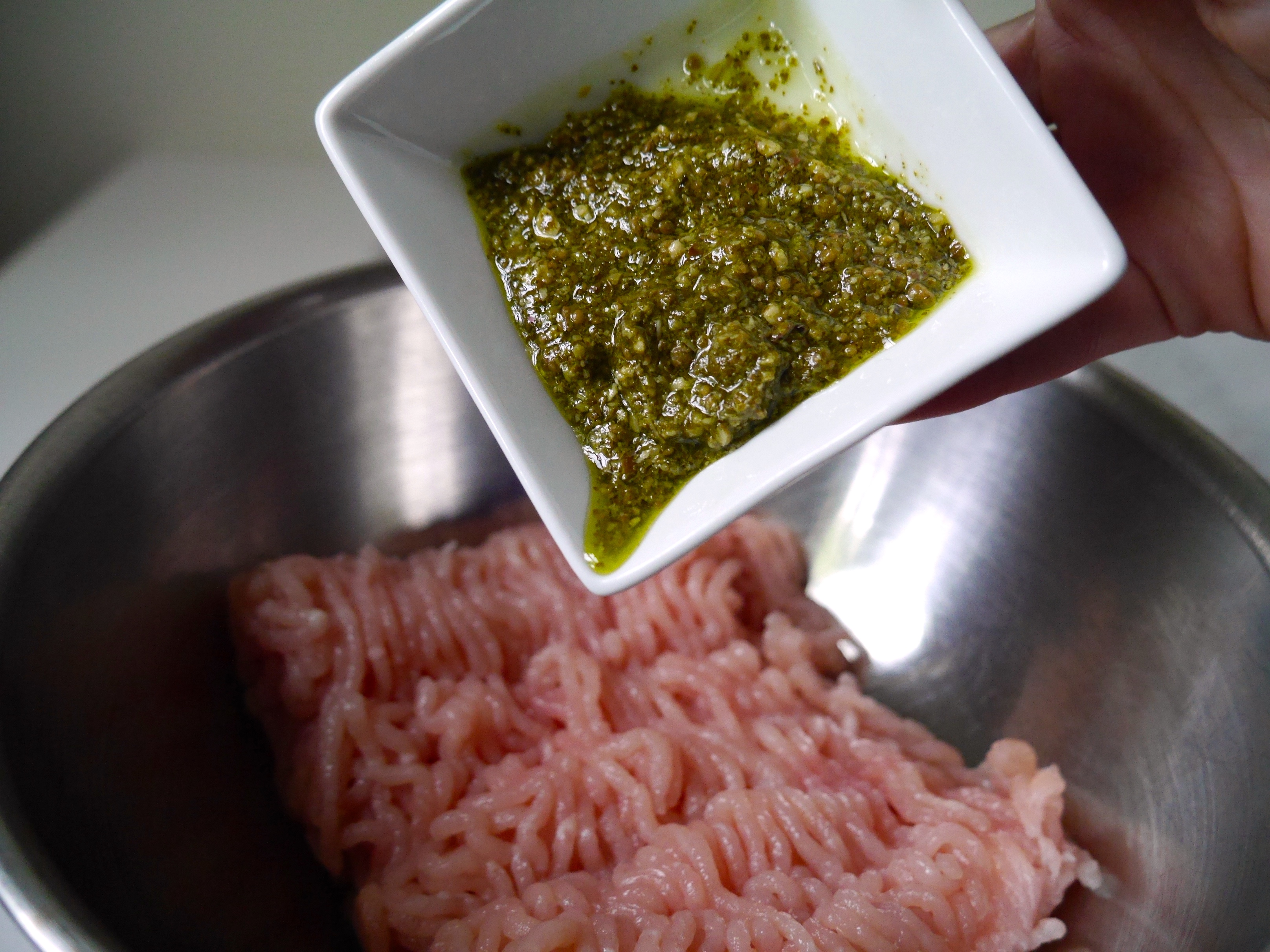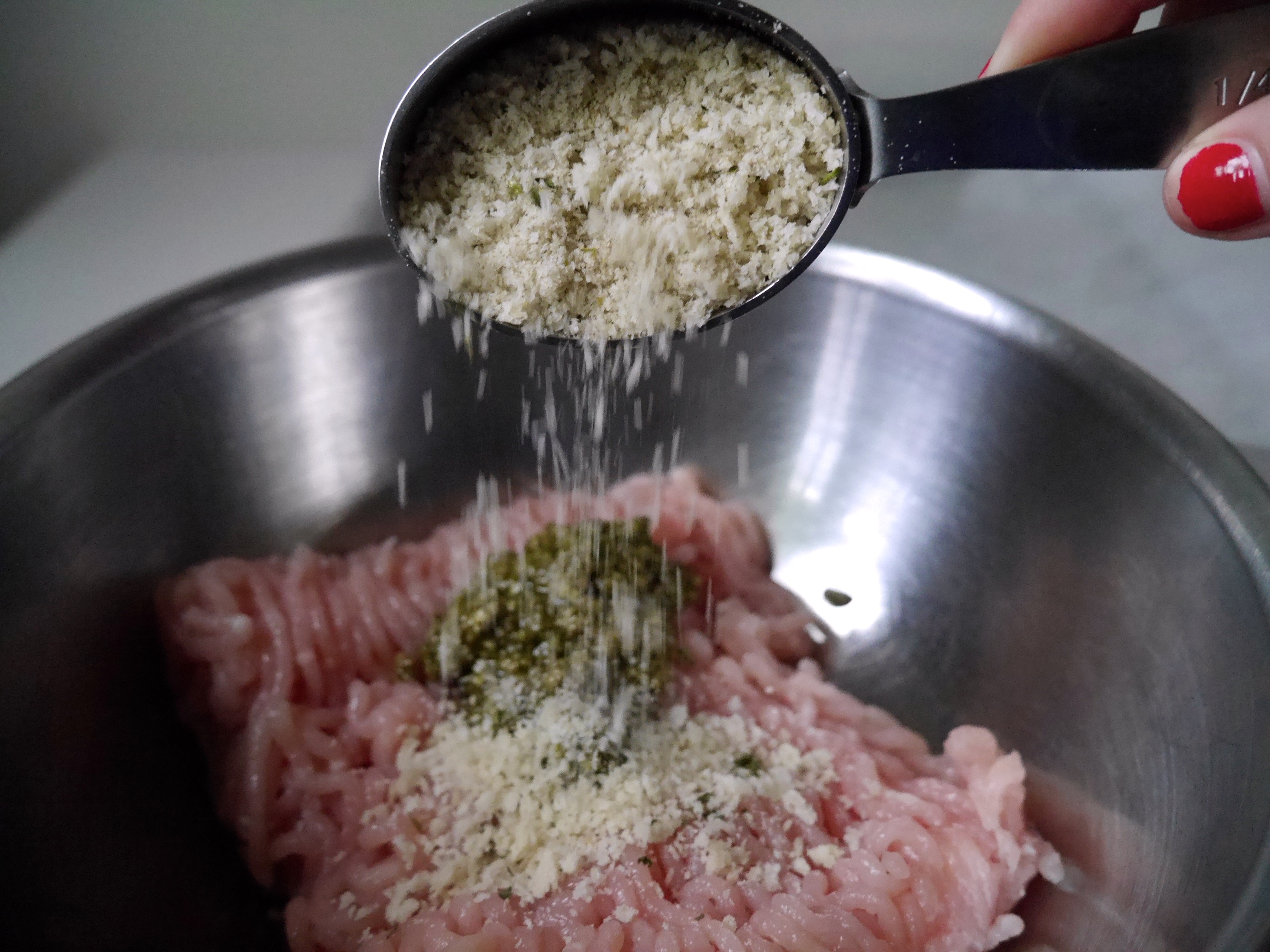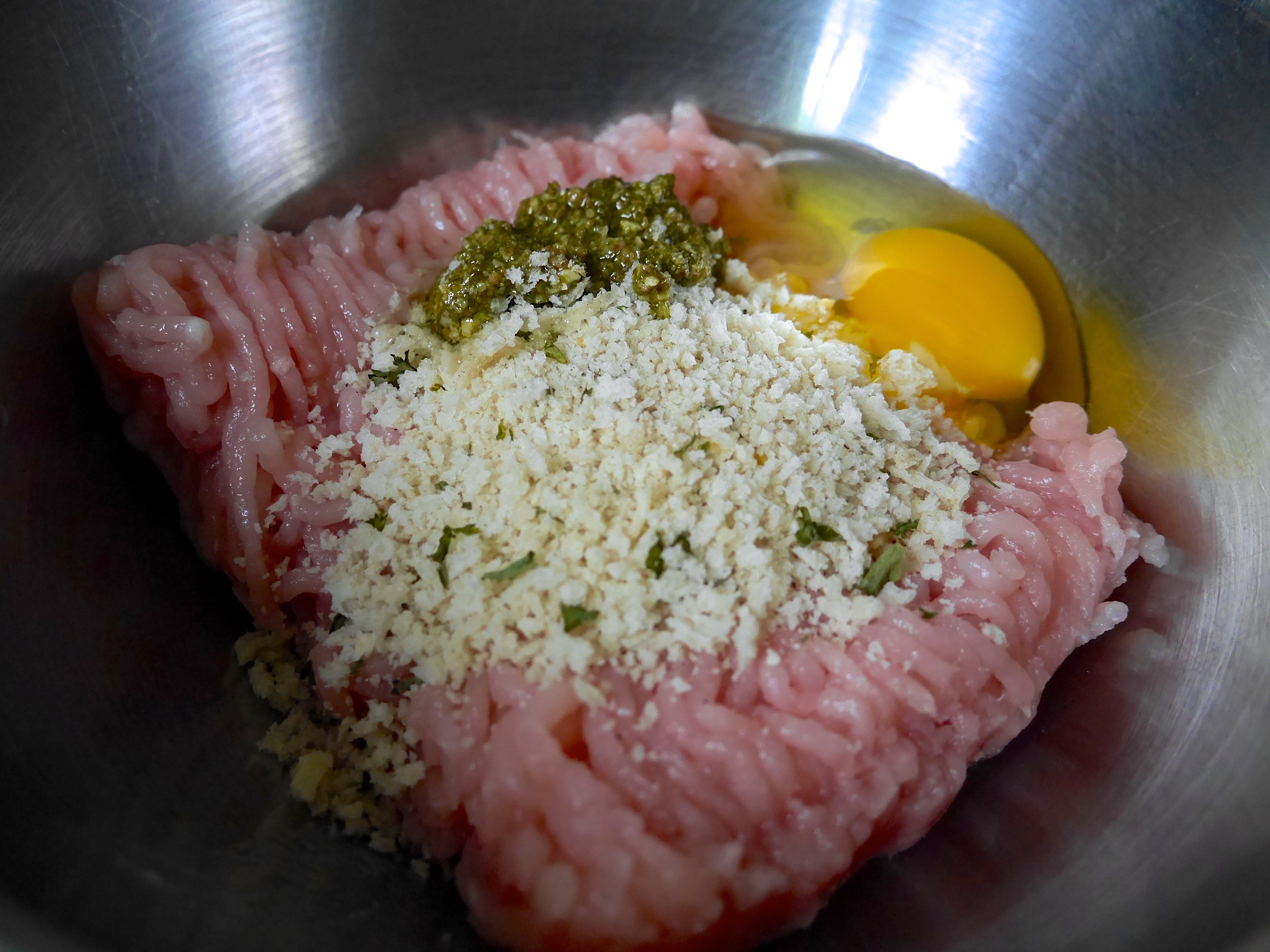 In a bowl, combine a pound of lean ground turkey, an egg, breadcrumbs, and pesto.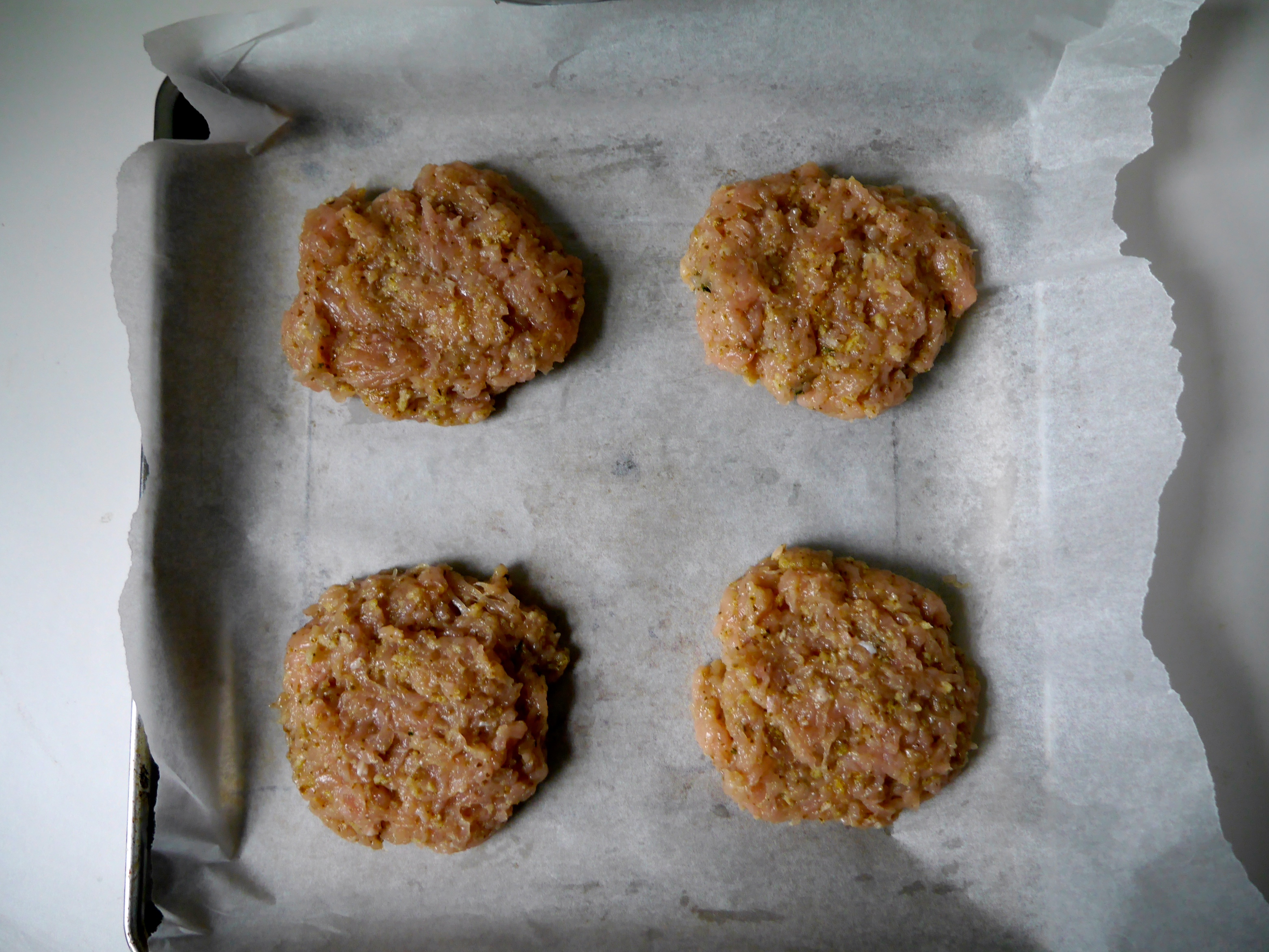 Gently mix until everything is combined, and shape into 4 patties. Place patties on a baking sheet lined with parchment or foil.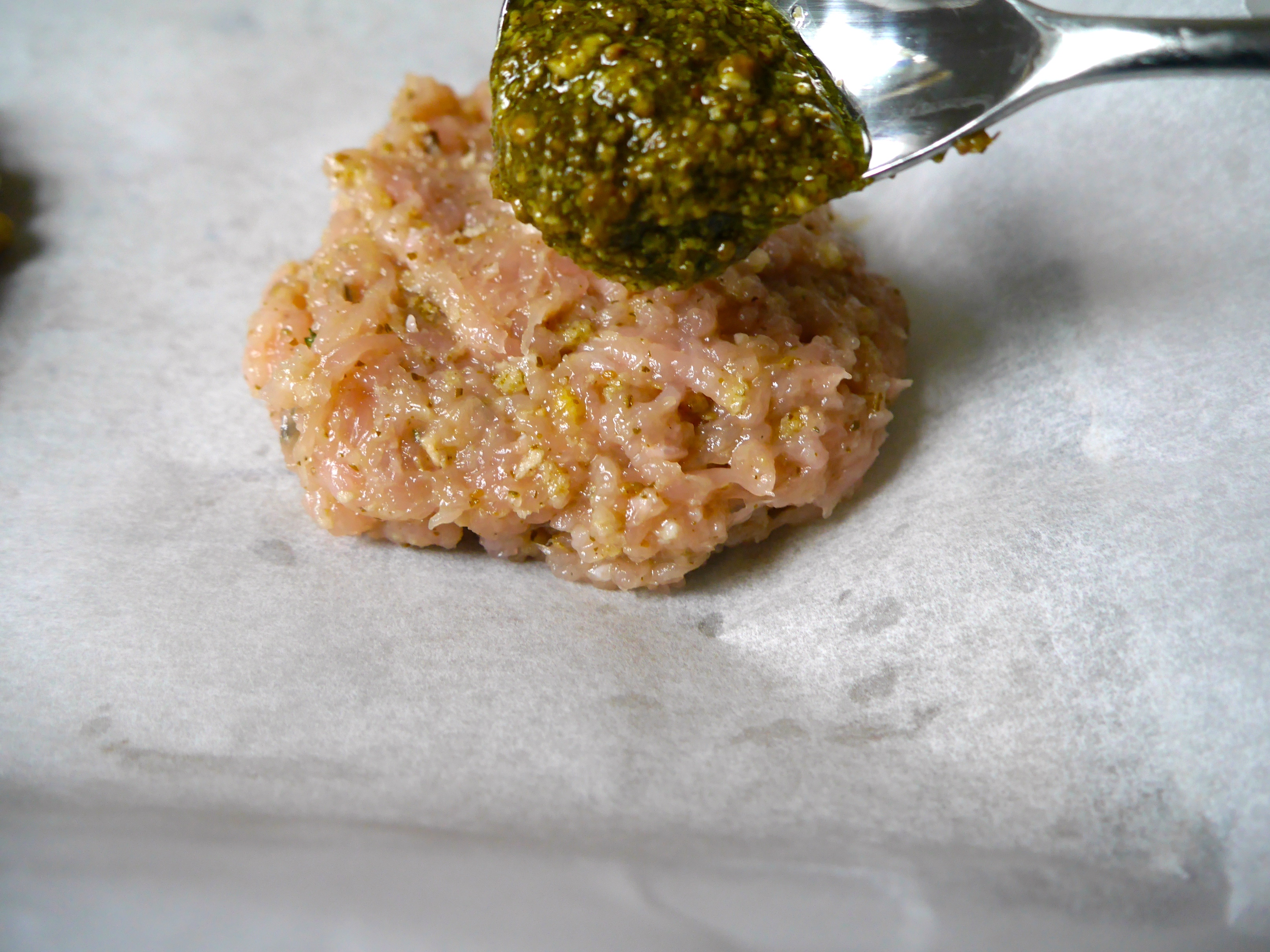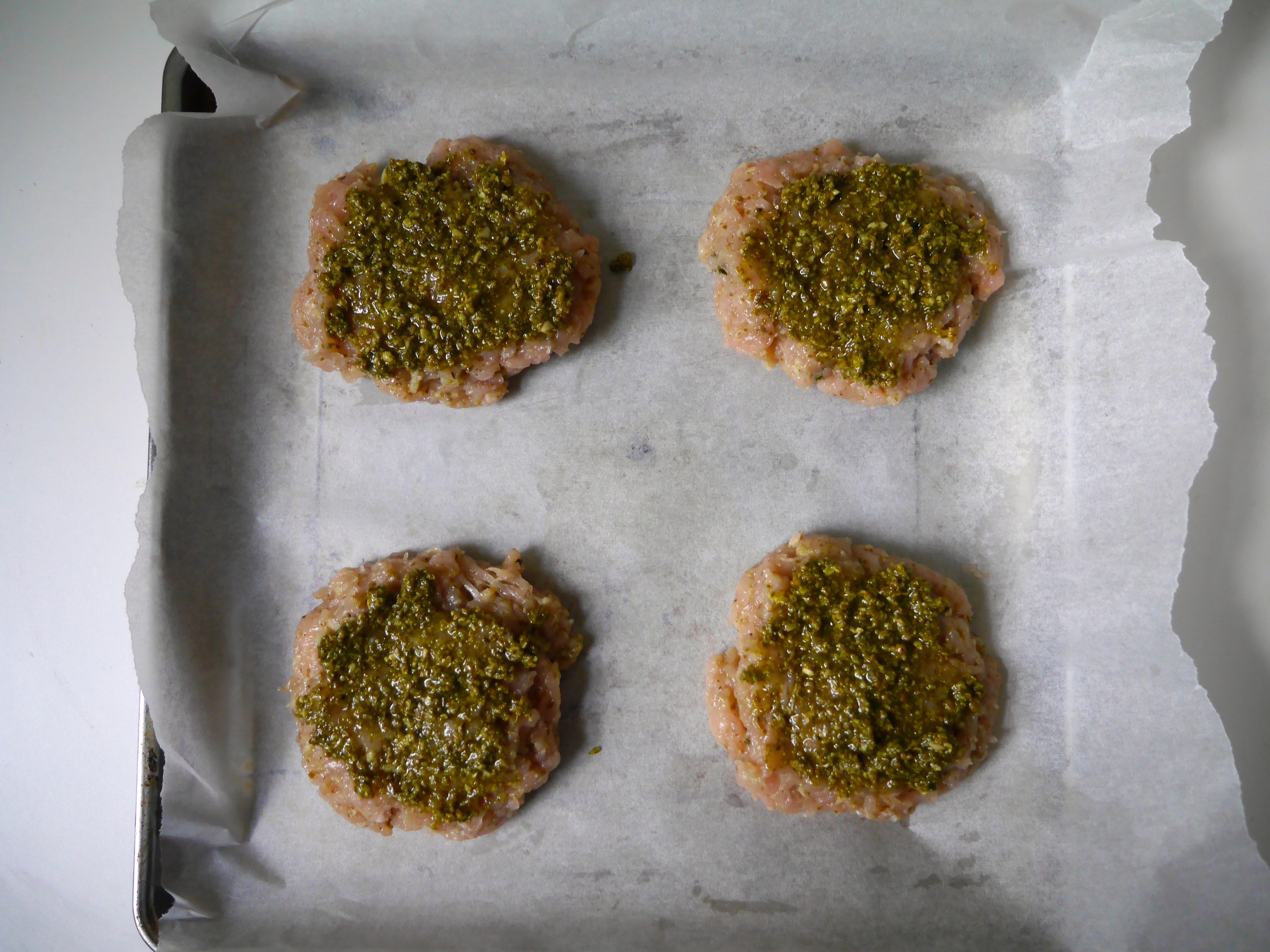 On top of each burger spoon a little more pesto on, and use the back of the spoon to spread across the top of the patty.
Please please please make sure your spoon doesn't touch the raw meat, and then go back in the pesto container. That would mean your pesto is contaminated and you'd have to throw it out, which is too awful of a thought to bear!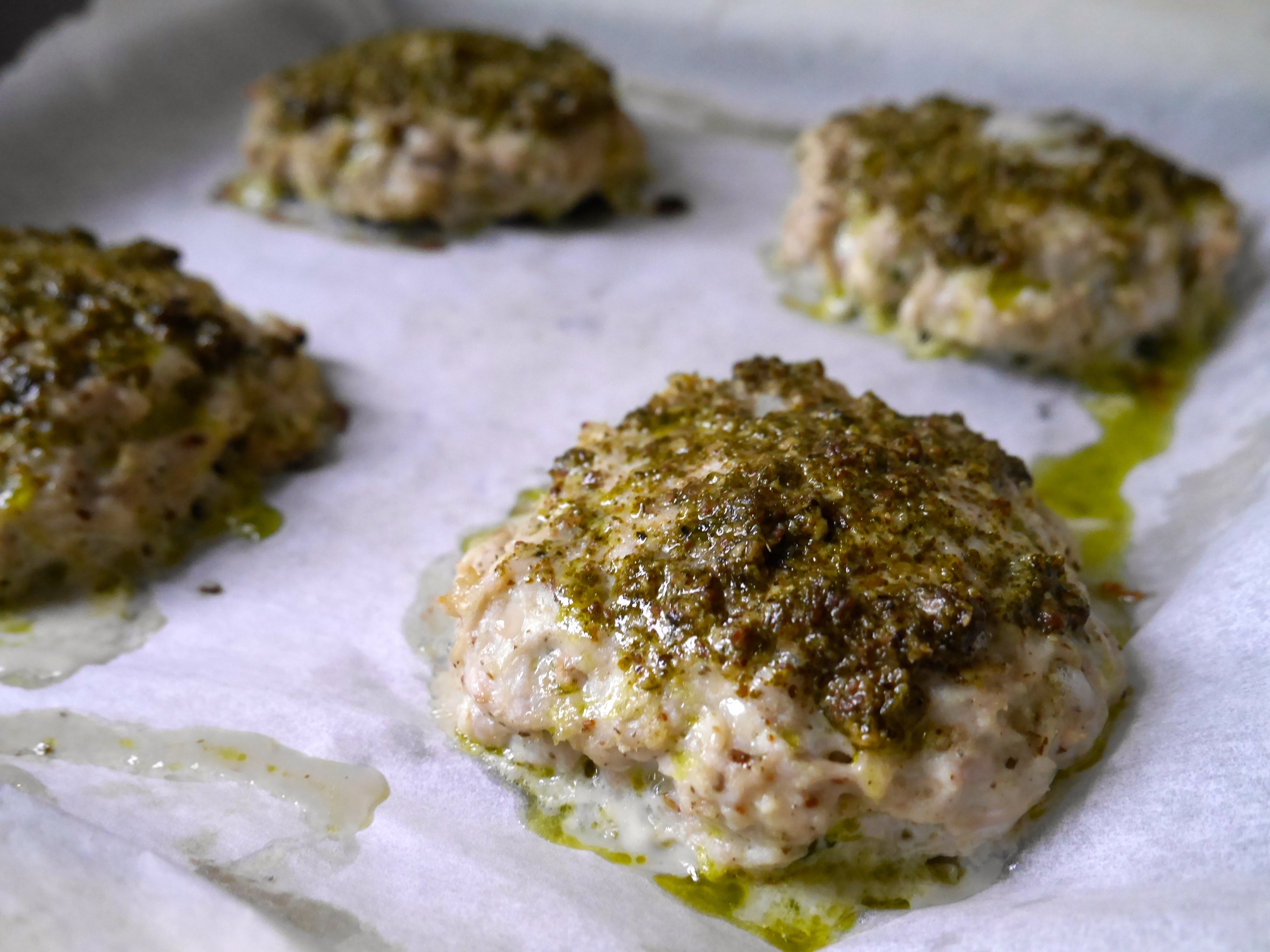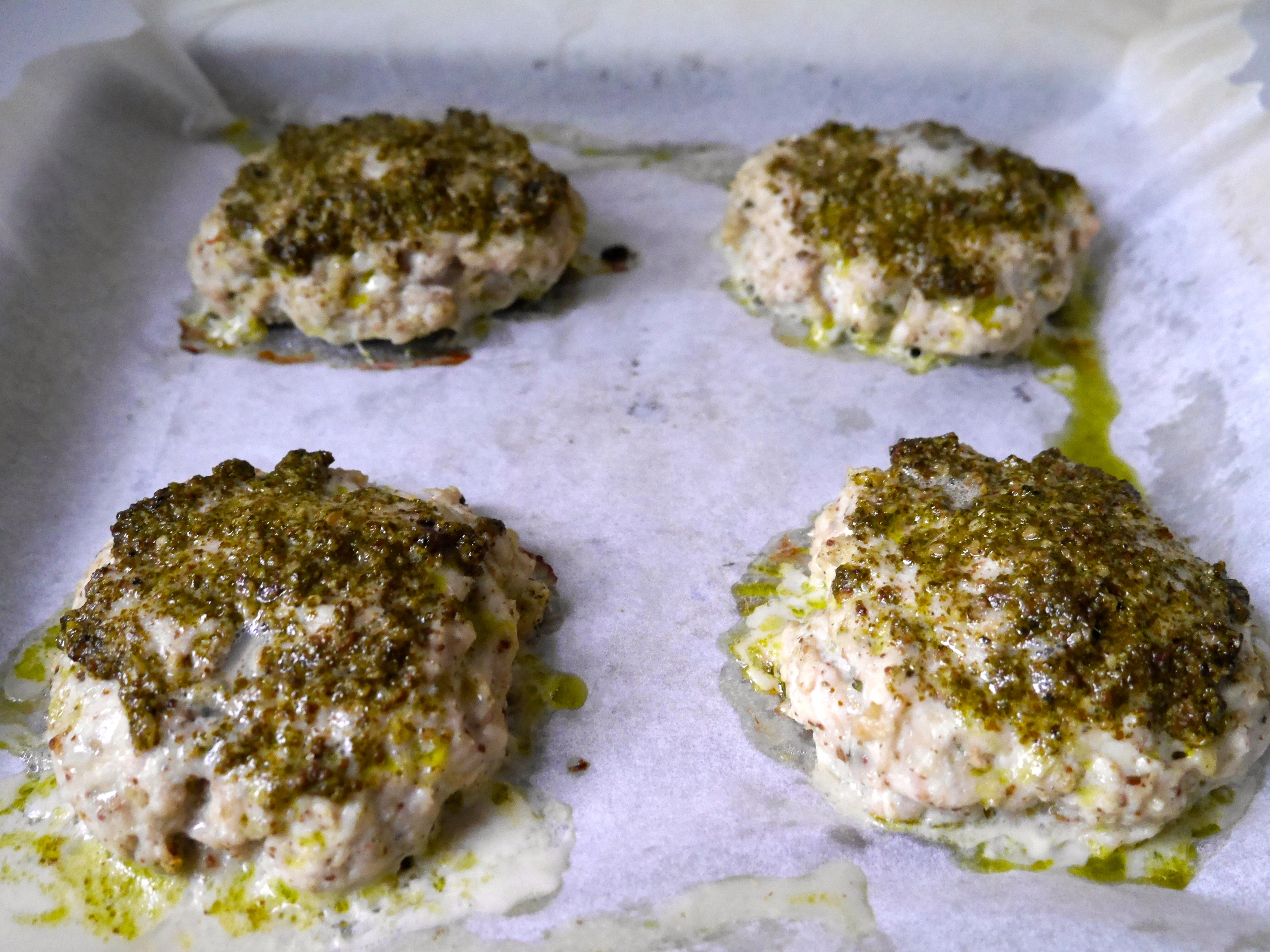 Bake the burgers at 375 for 20 minutes, or until cooked through.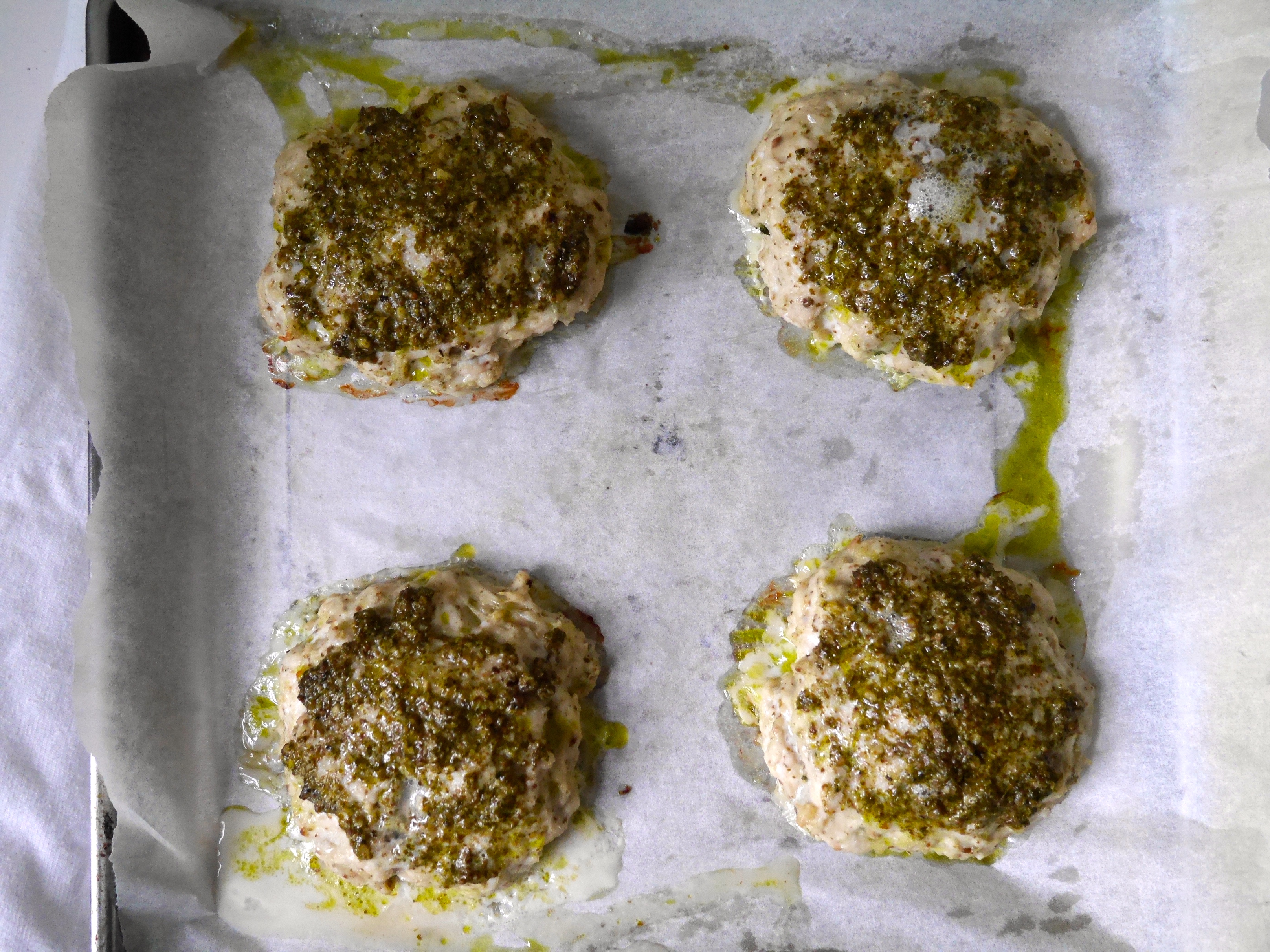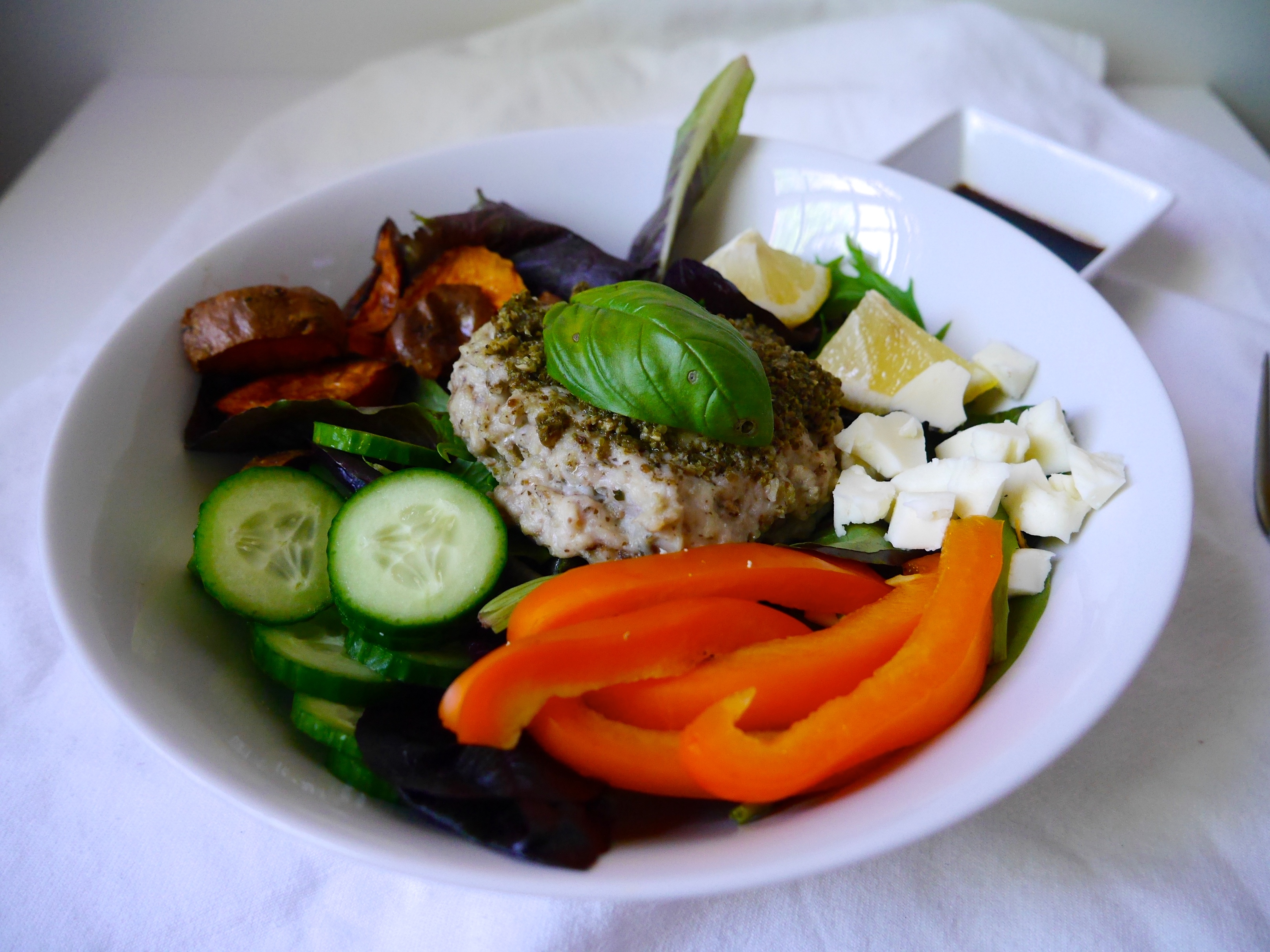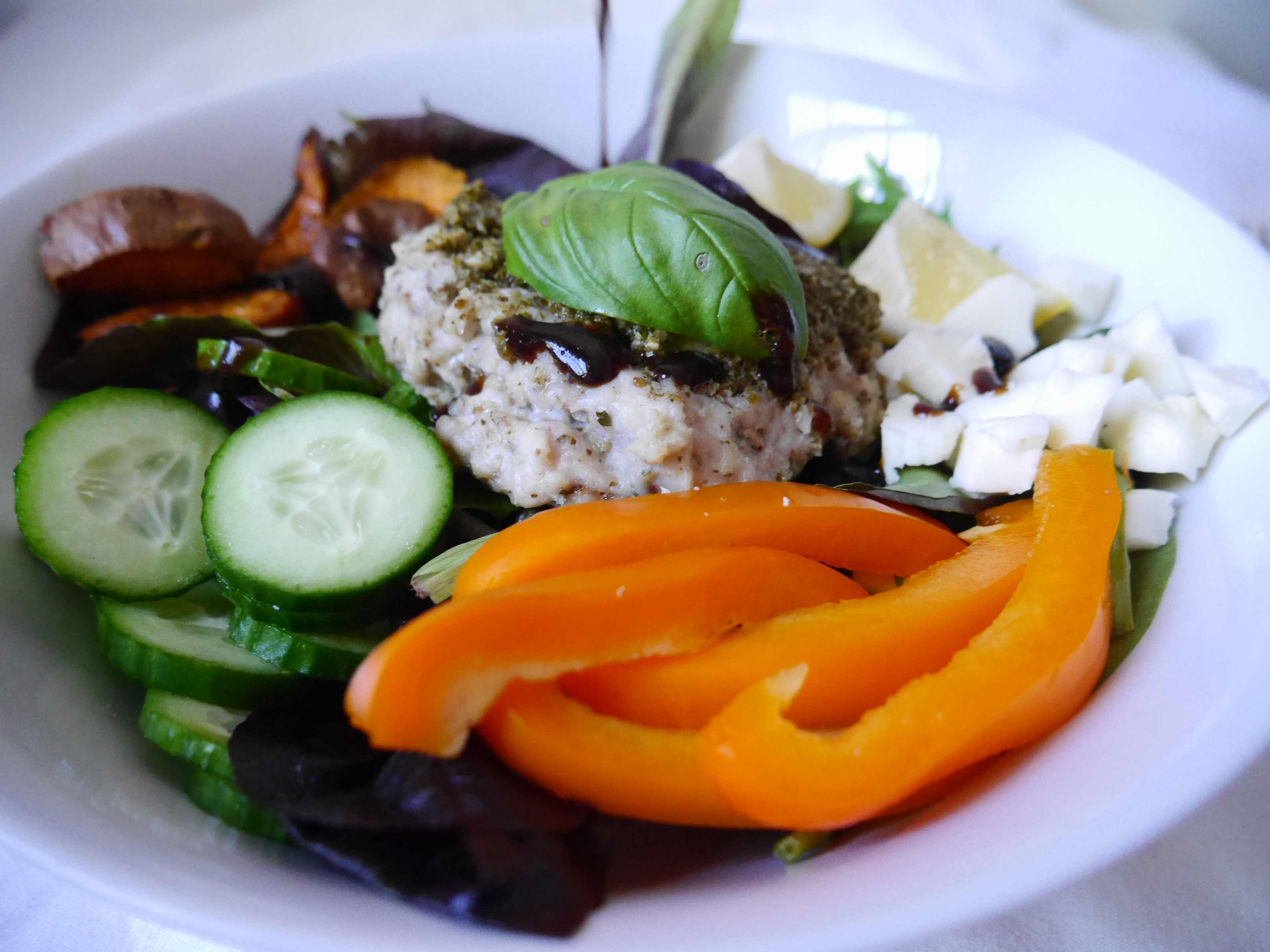 I served mine on a salad with veggies, mozzarella, basil, and balsamic dressing for an easy and healthy caprese salad!
Pesto Turkey Burgers (makes 4)
1 lb lean ground turkey
2 Tablespoons pesto, plus a little more for spooning on top of burgers
1 egg
1/4 cup breadcrumbs (I used panko)
Pinch of salt and pepper
Preheat oven to 375 degrees. Combine all ingredients together in a bowl.
Shape turkey into 4 patties, and place on a foil or parchment lined baking sheet.
Spread a little more pesto on top of each burger, I used about a teaspoon, but go crazy if you love the spread (Zack)!
Bake for 20 minutes, or until cooked through. For turkey that's an internal temp of 165 degrees, for those of you with a meat thermometer.
Enjoy!