I've been on this bizarre completely unlike me streak where I've woken up at 6:00am for the past week to work out, and an hour on Sunday's has been devoted to meal prepping- the lemon chicken from last week, the overnight oat recipe coming soon, and now this new addition to your repertoire! I love this recipe because in the same amount of time it takes to go get a burrito bowl from Chipotle, you can have lunch ready for the rest of the week. And guess what? It's just as good as the Mexican chain, if not better. I know some of you are cringing reading that, but trust me!
There are so many healthy swaps here that cut calories, but definitely not flavor. Lean ground turkey instead of beef, greek yogurt instead of sour cream, no tortilla, etc. Little changes add up to make this a ridiculously healthy lunch packed with protein. I put the ingredients into MyFitnessPal, and for once was pleased with what I'm eating. Here's the skinny on this salad:
350 calories
40 grams of protein
10 grams of healthy fats
25% of your daily fiber
It's so good for you, and kept me full all day. For anyone who knows me that's yuuuuuuuge (Donald Trump voice).
Now onto these avocado roses. I'm not going to lie to you, they're completely unnecessary, but look so impressive. If you don't have an extra 15 minutes in the morning to arrange a vegetable (maybe it's a fruit?) I would 400% understand. However if you do, they're a show stopping way to top any meal. When you decide you want to feel a little more basic than usual, pick up a sharp knife (carefully) and start chopping. You can't forget the obligatory insta with the #stillnoavocadoemoji hashtag. Anyways…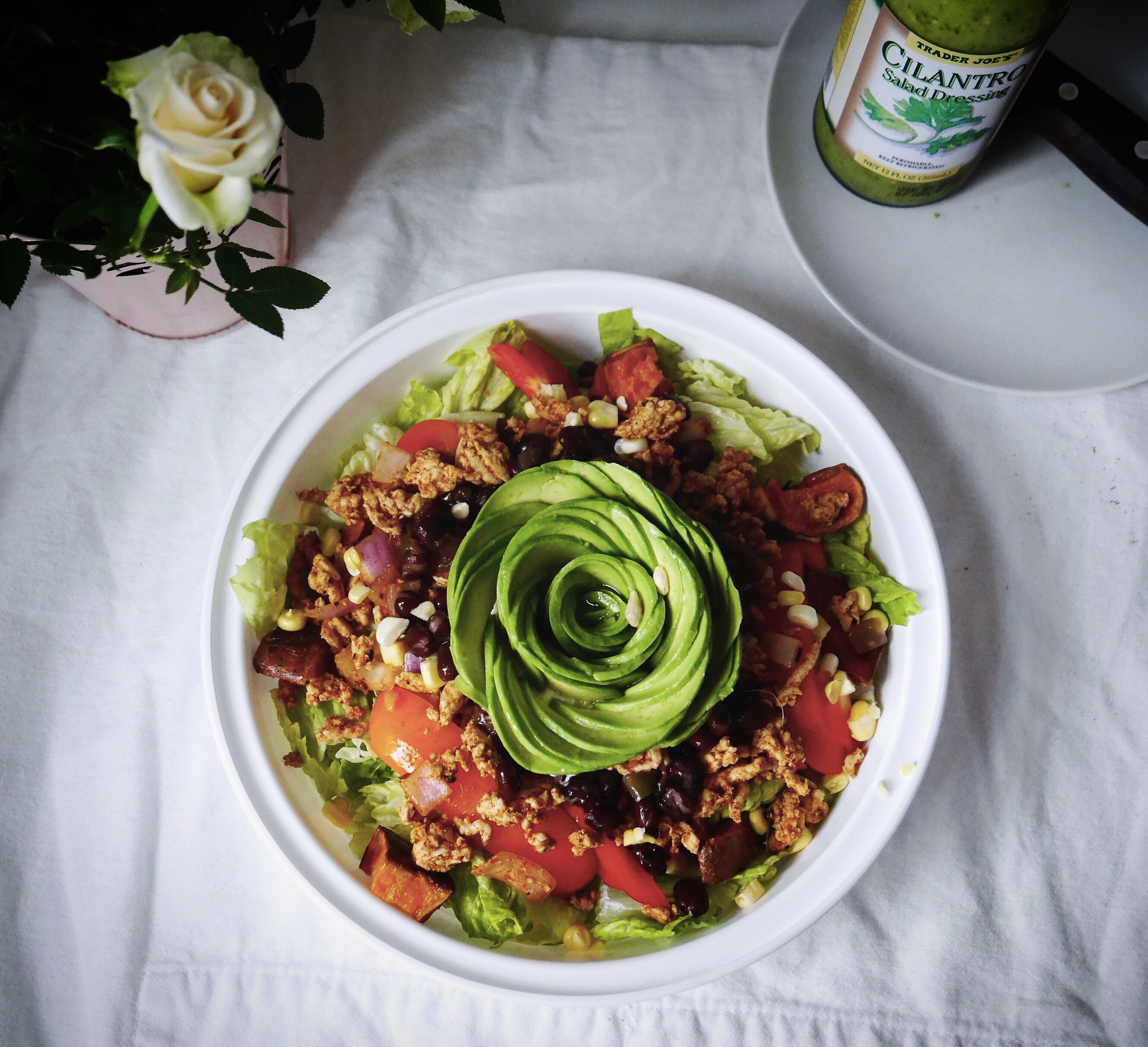 Here is what the finished product looks like! Layers of crisp romaine lettuce, spicy ground turkey, sweet corn, bell peppers, creamy greek yogurt, and everyone's favorite, avocado.
I promised it would be quick so let's begin: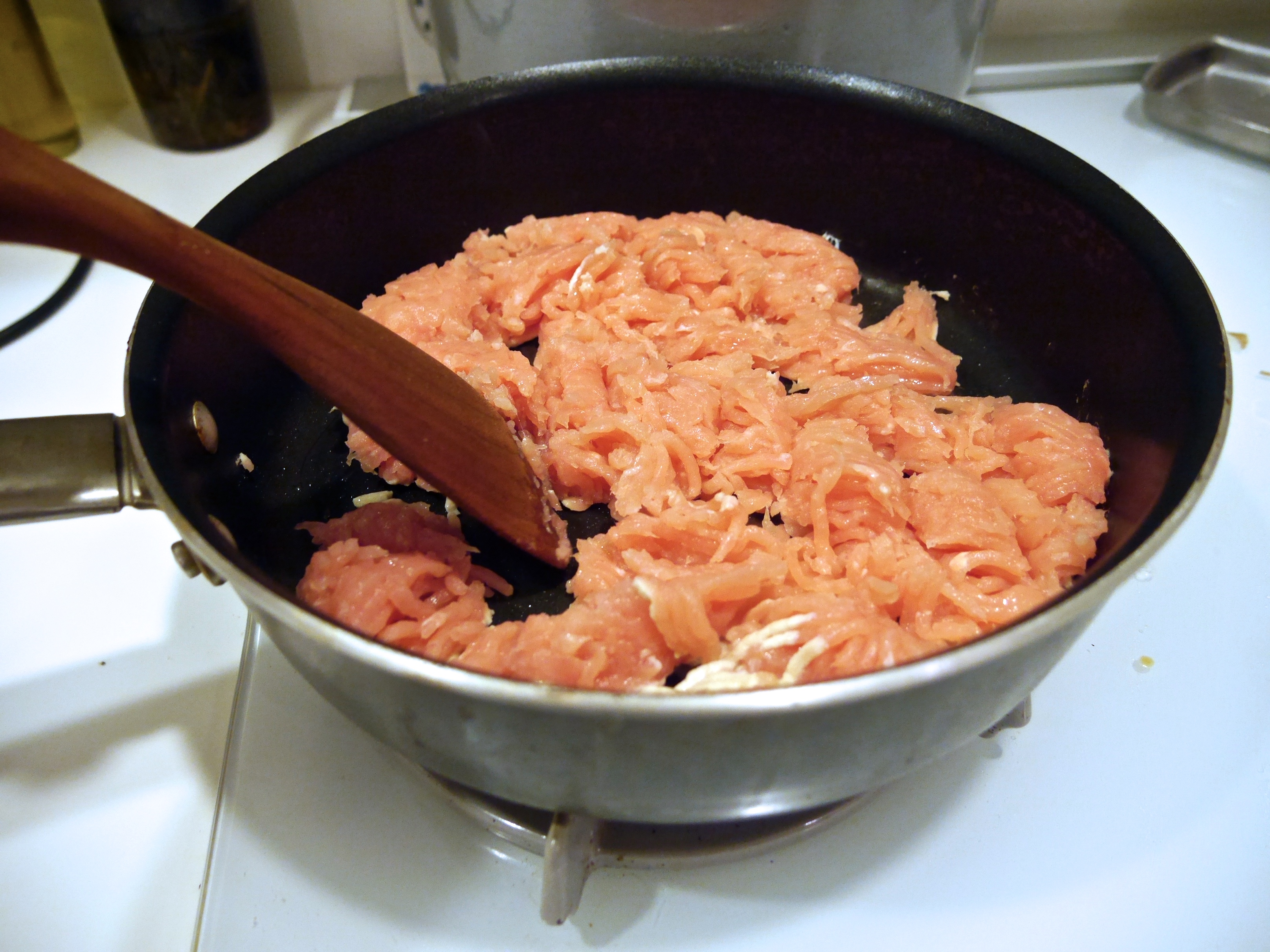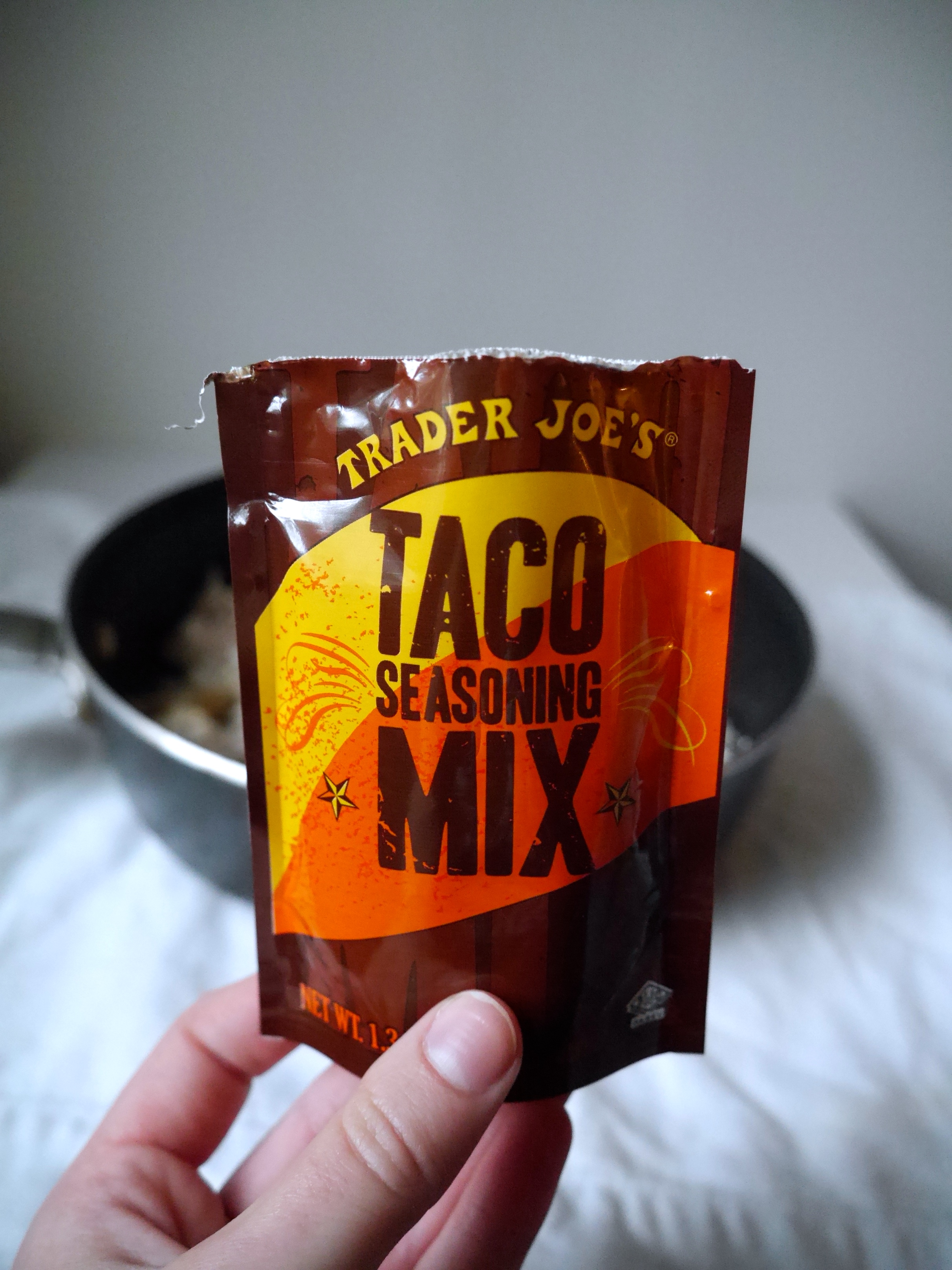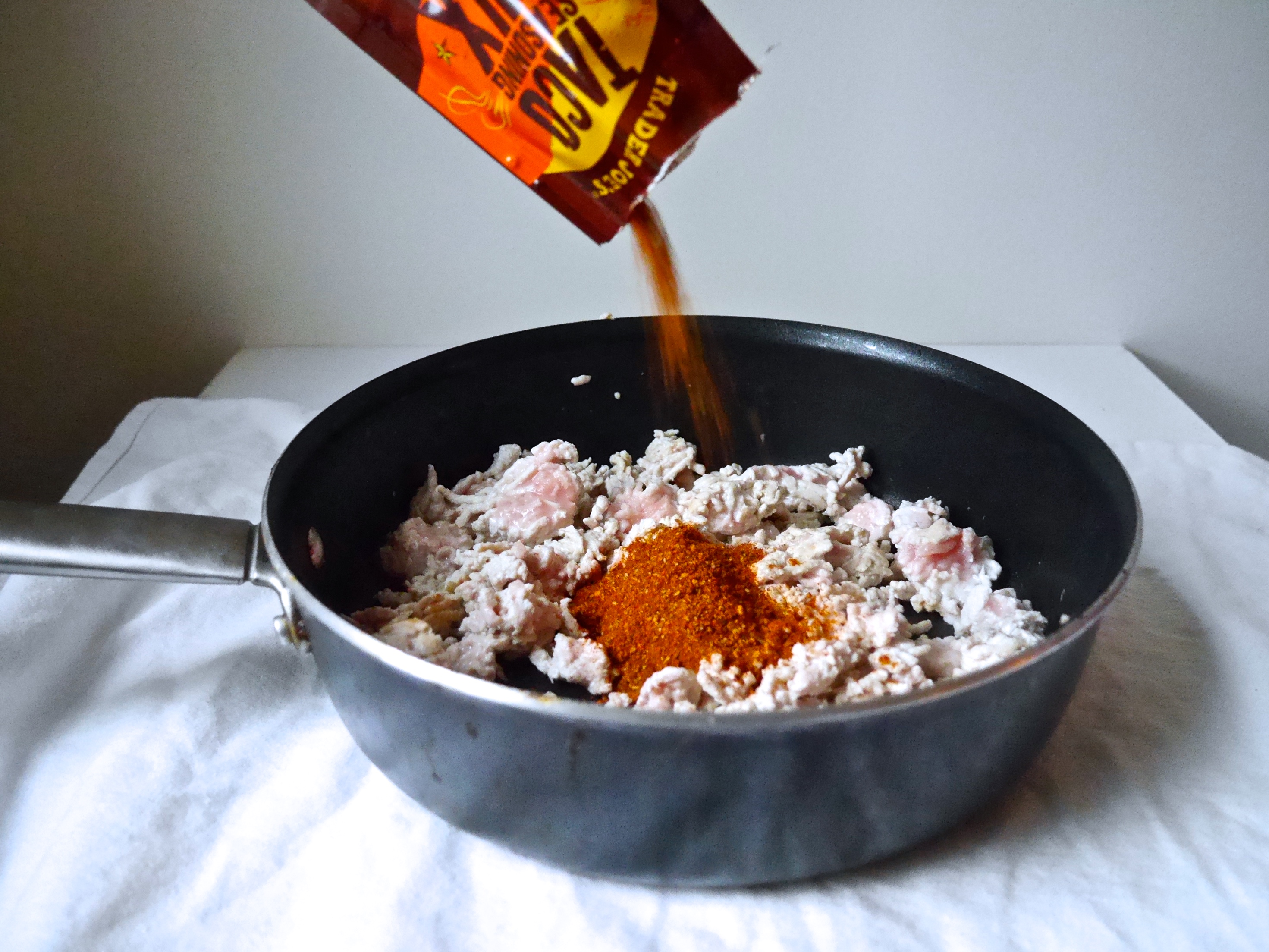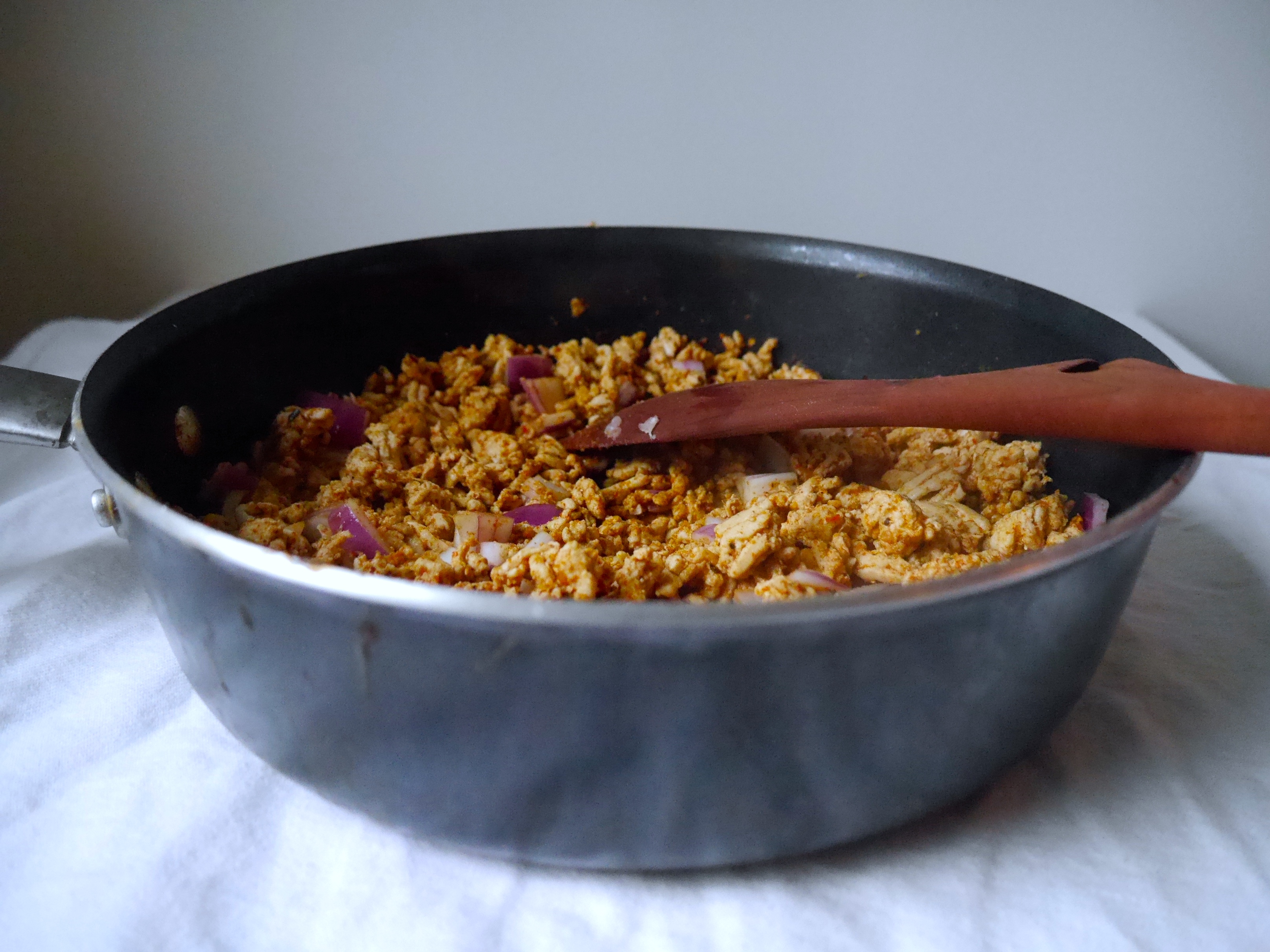 Over medium heat combine a pound of ground turkey, half a packet of taco seasoning, and a splash of olive oil. As the meat cooks, gently break it up with a wooden spoon until crumbled.
Once it's done, take off the heat. I threw in some chopped red onion for color.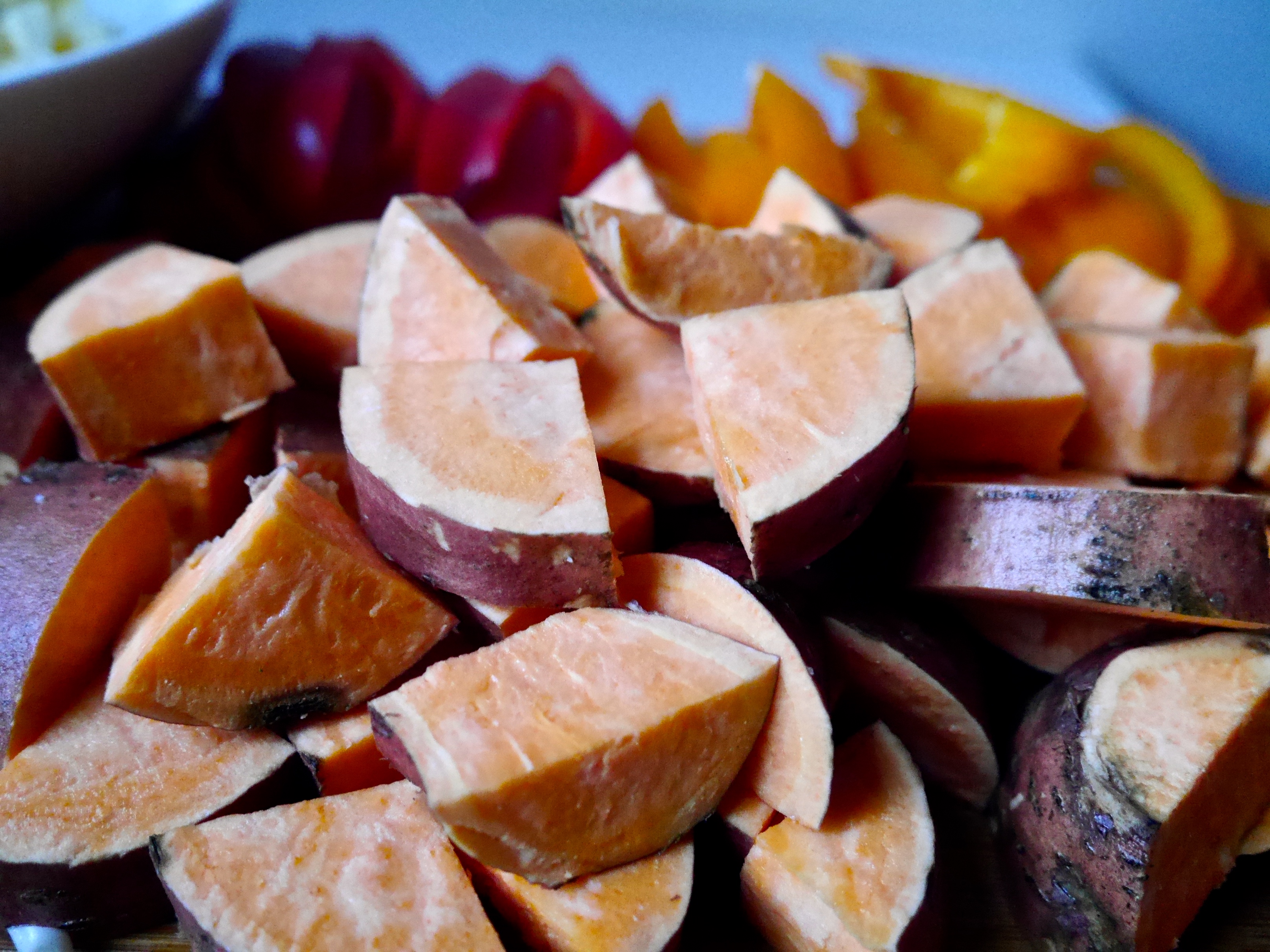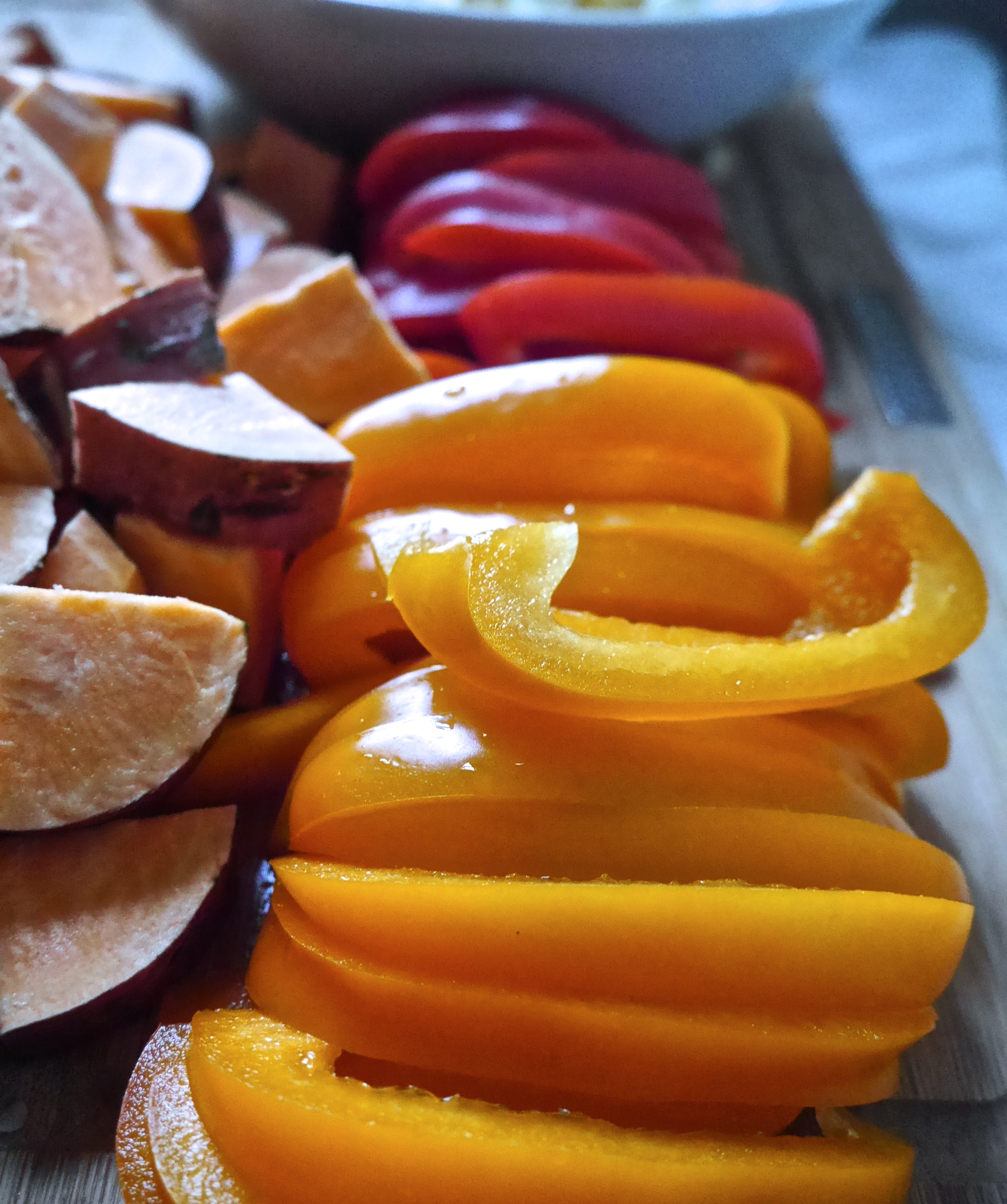 Prepare your veg, If you like sweet potatoes, chop up a few and roast at 400. Otherwise, cooked brown rice would be perfect, or you can leave the starch out completely.
I chopped up bell peppers and raw corn as well since they store perfectly in the fridge for a week!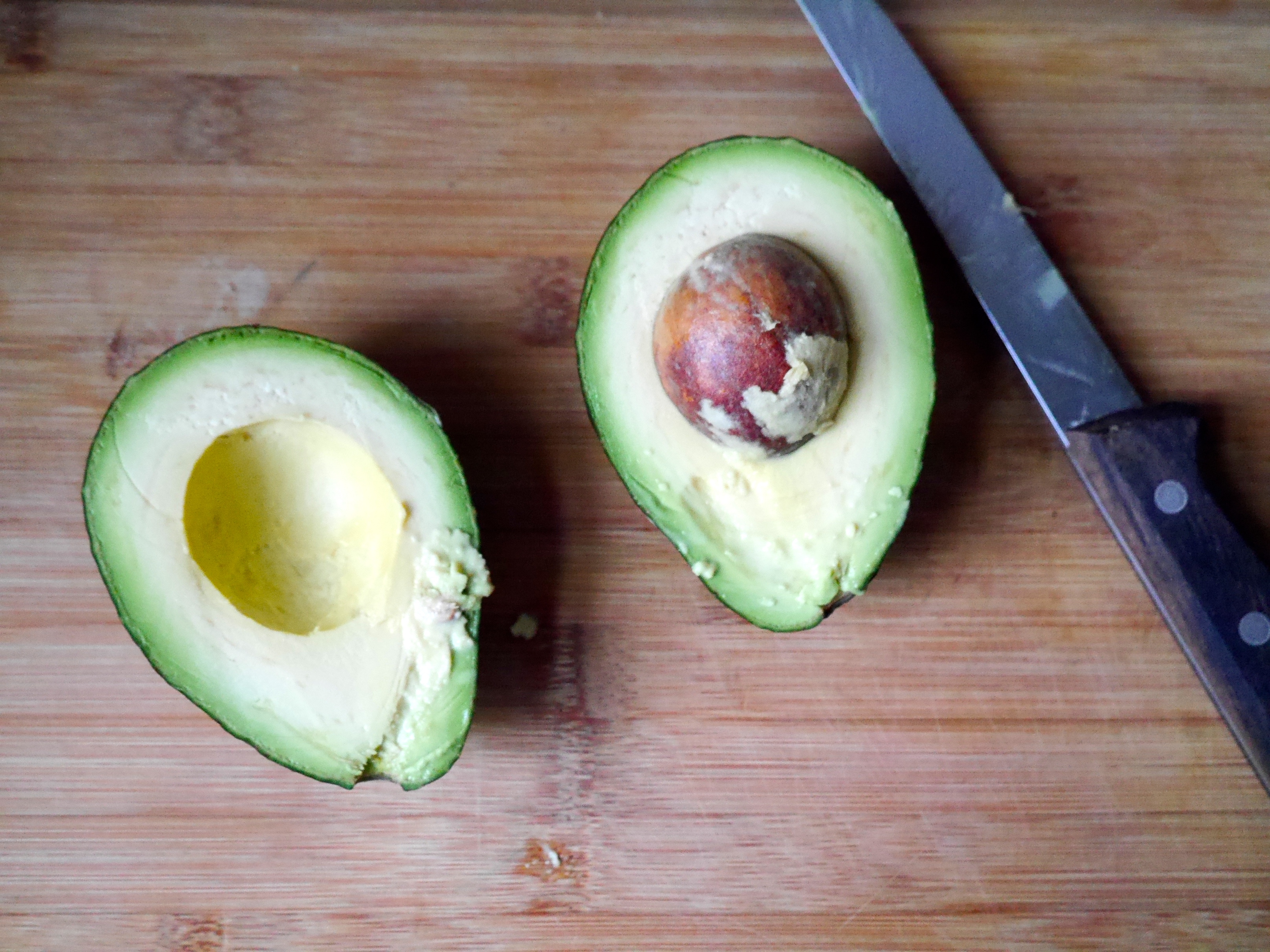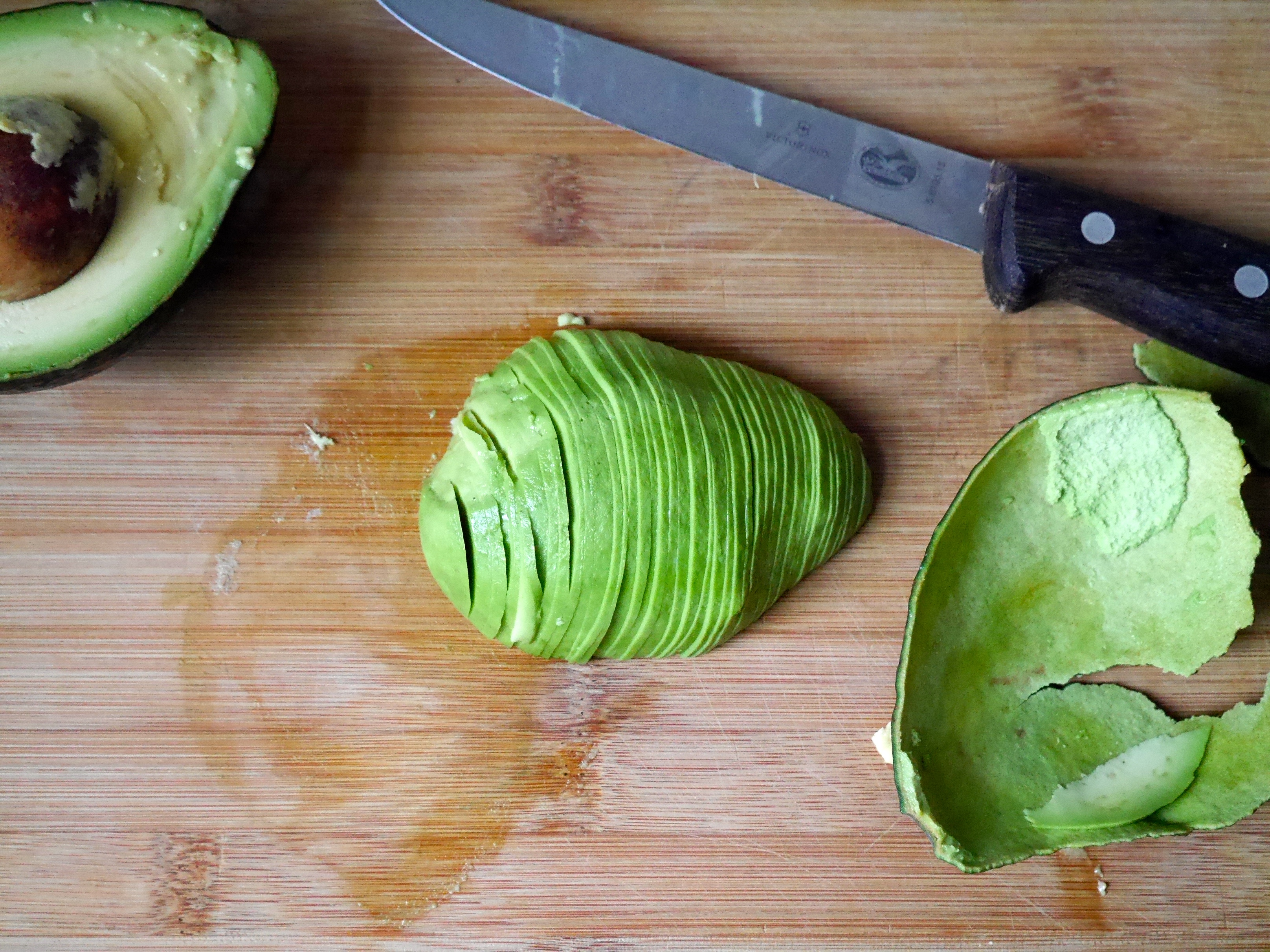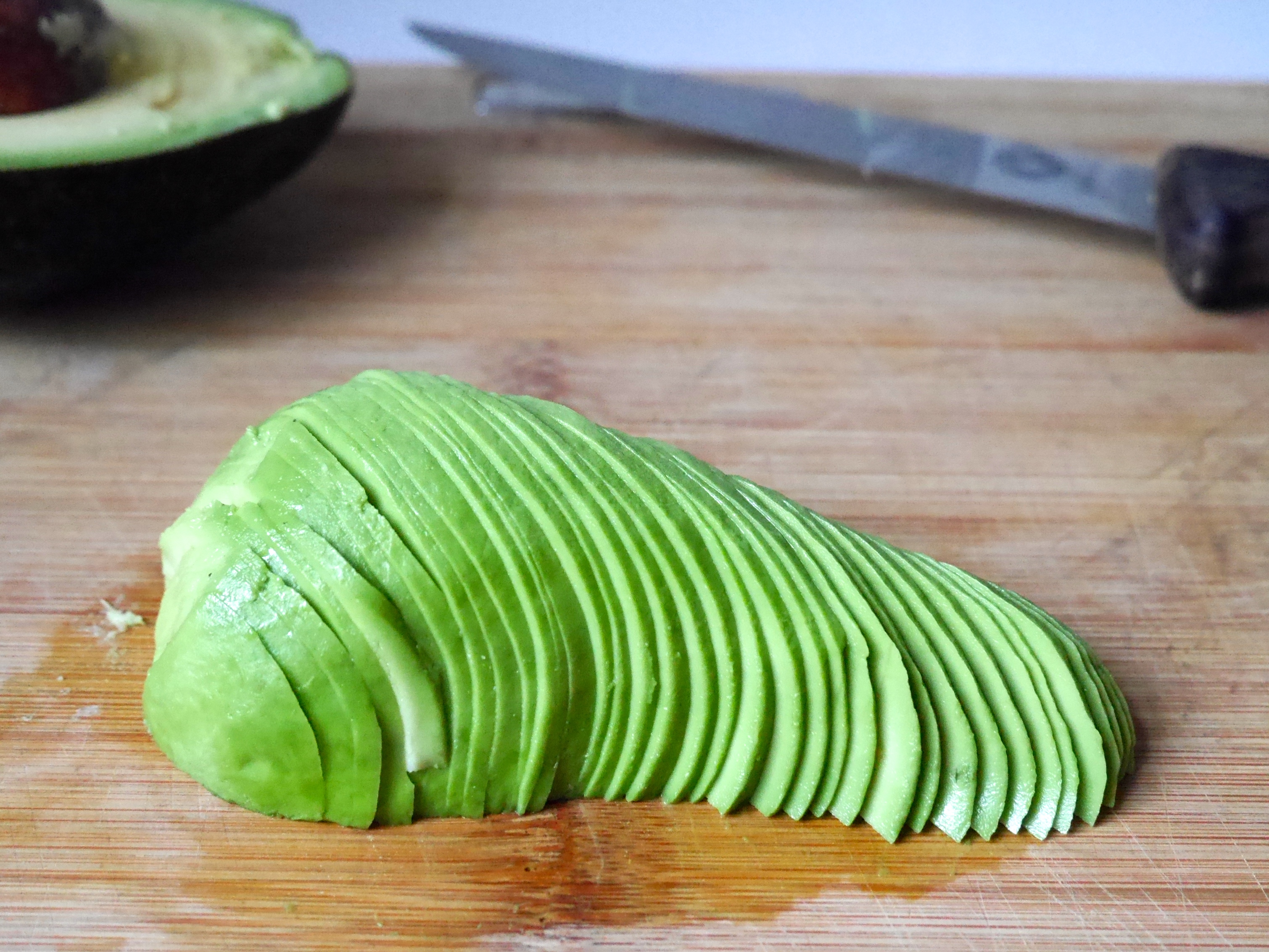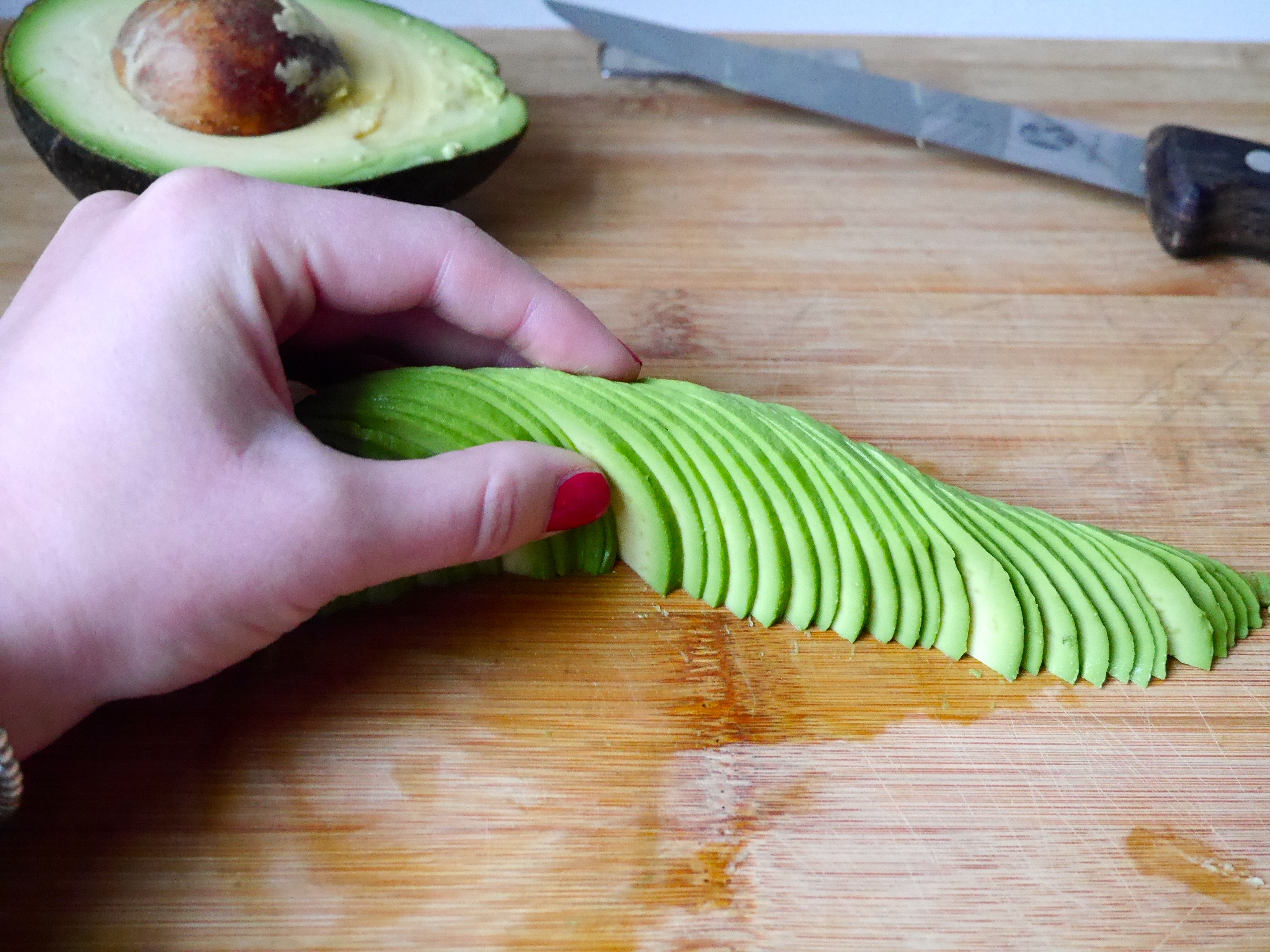 Ok, the most exciting part, the avocado rose! Cut a semi-ripe avocado in half and gently peel the tough brown skin off. Using your sharpest knife, cut the thinnest slices possible into the avocado. The thicker they are, the more difficult it will be to start to wrap them around.
Once your avocado half is completely sliced, gently start to push the slices apart until you get a line of overlapping avocado slices. Be careful not to push them too far apart, or else the rose wont stay together. This video helps!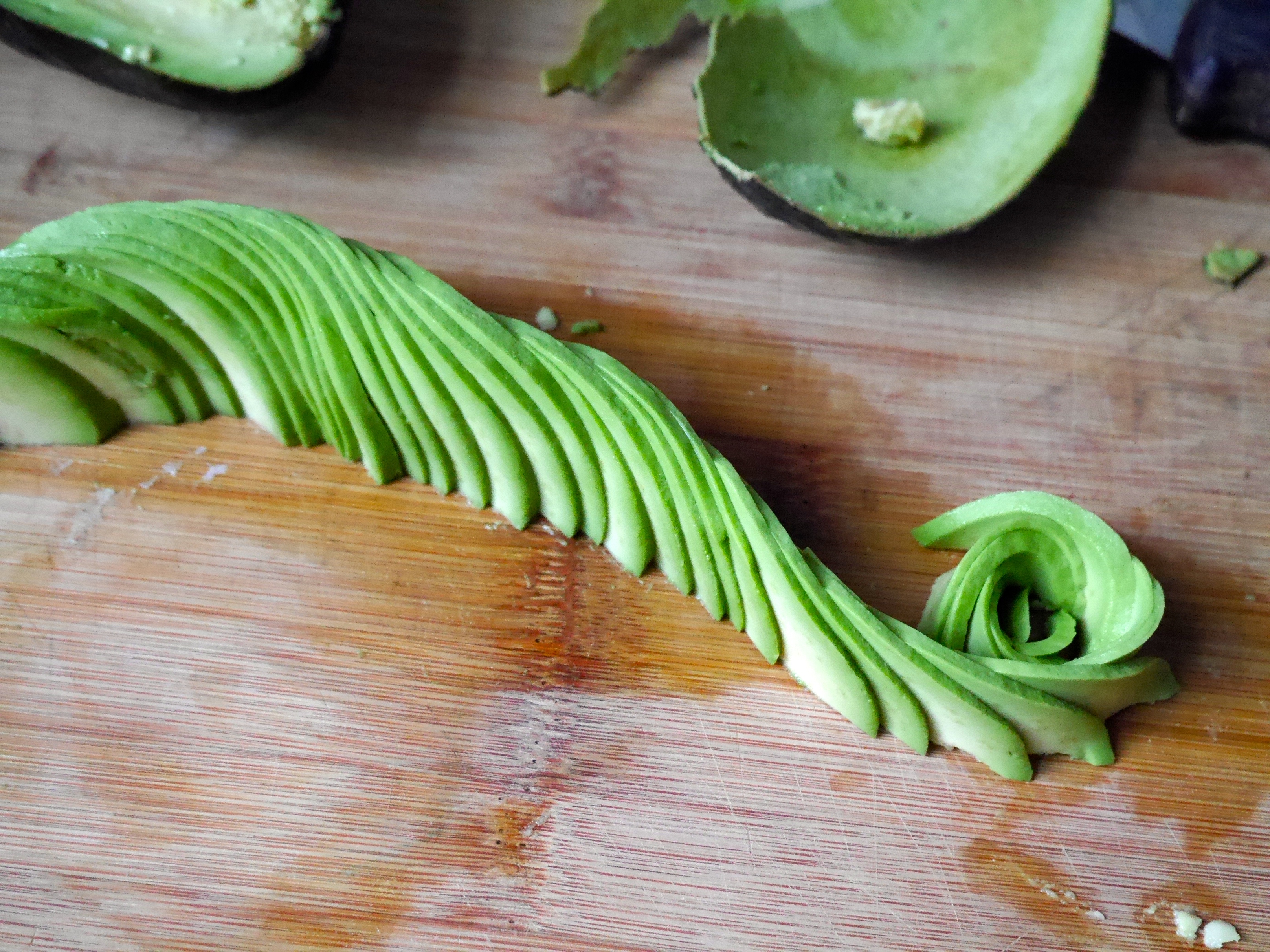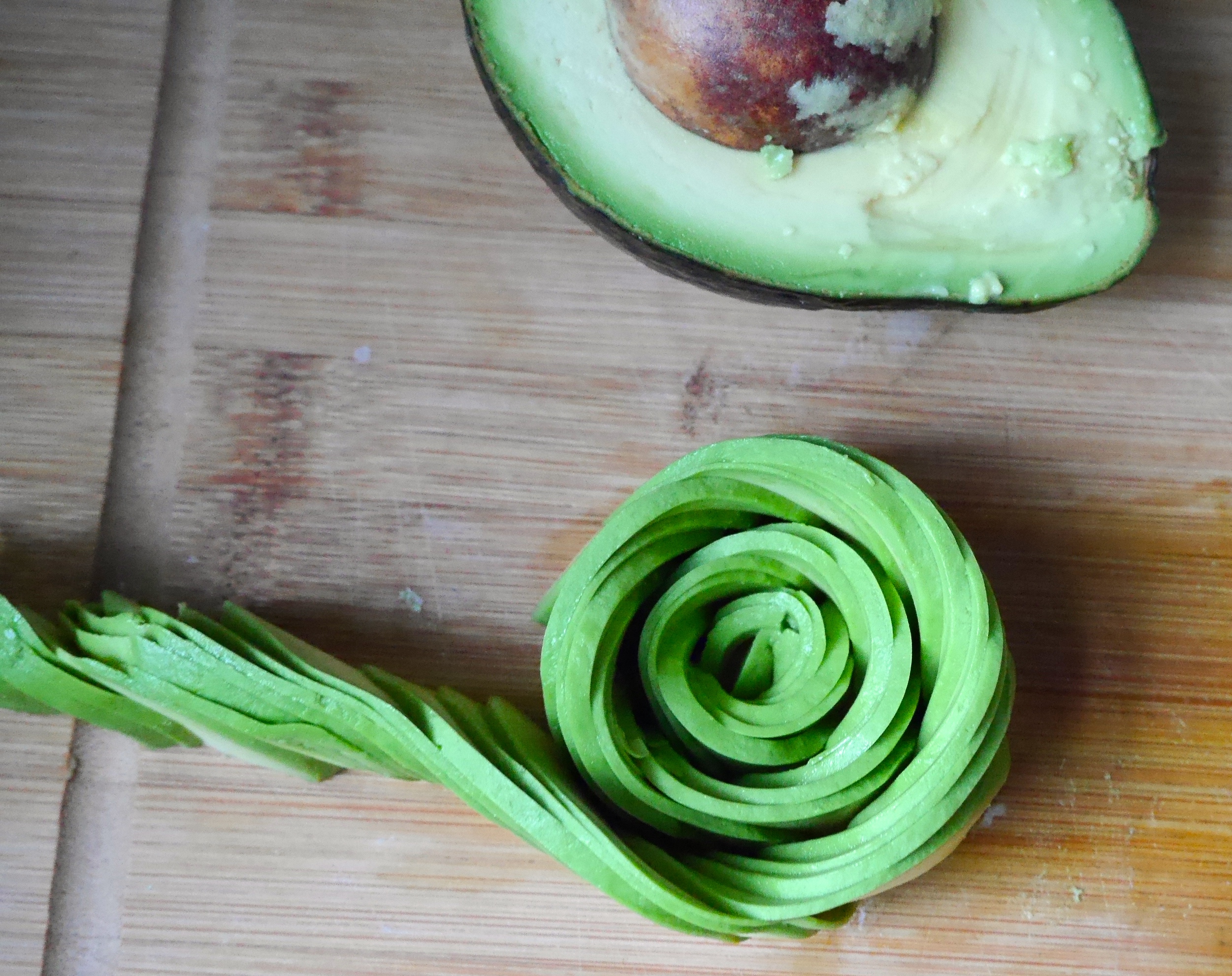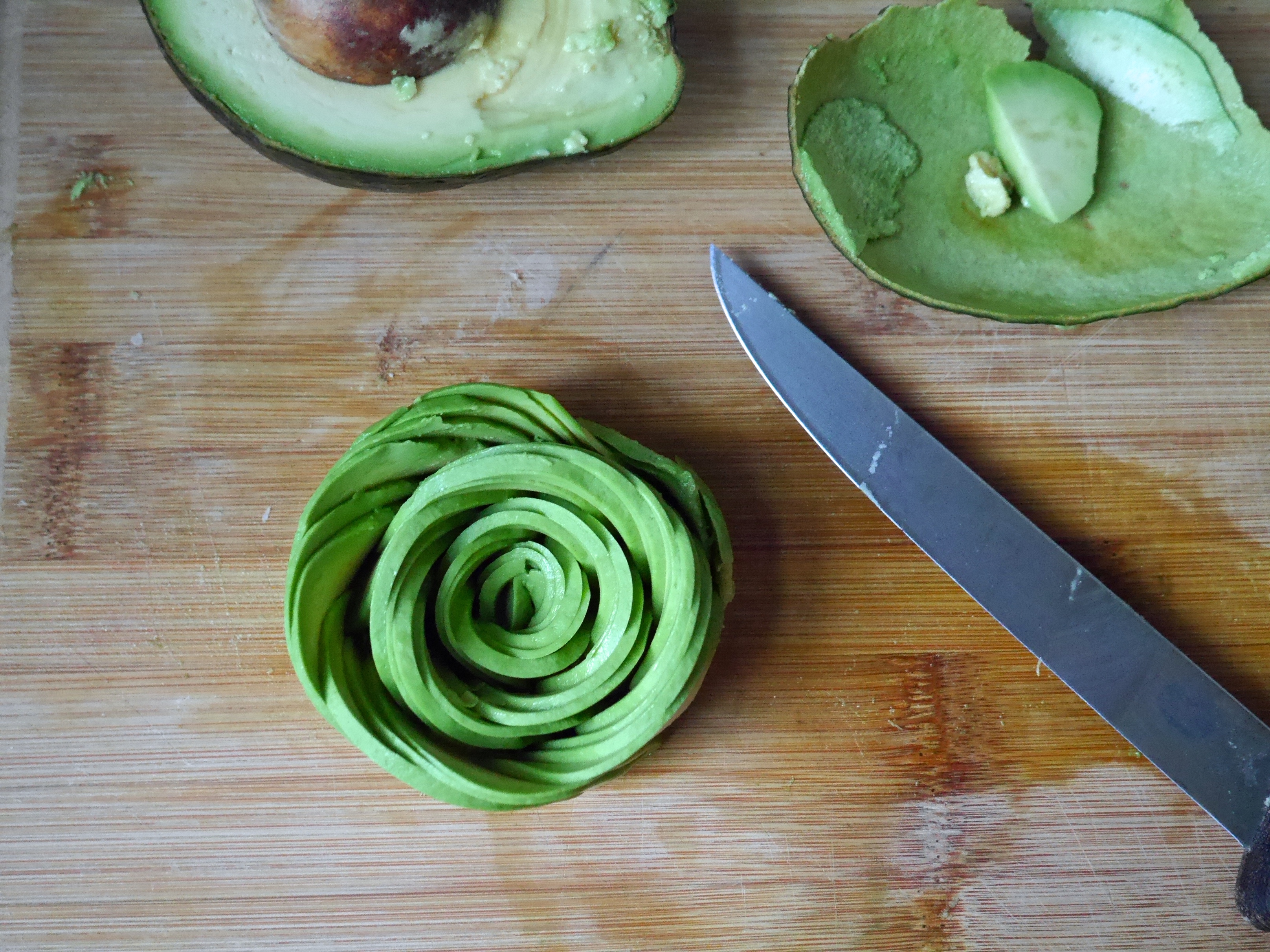 When you have your line of avocado slices, start at the very end and begin to wrap the slices around themselves. Continue gently wrapping until you have a flower!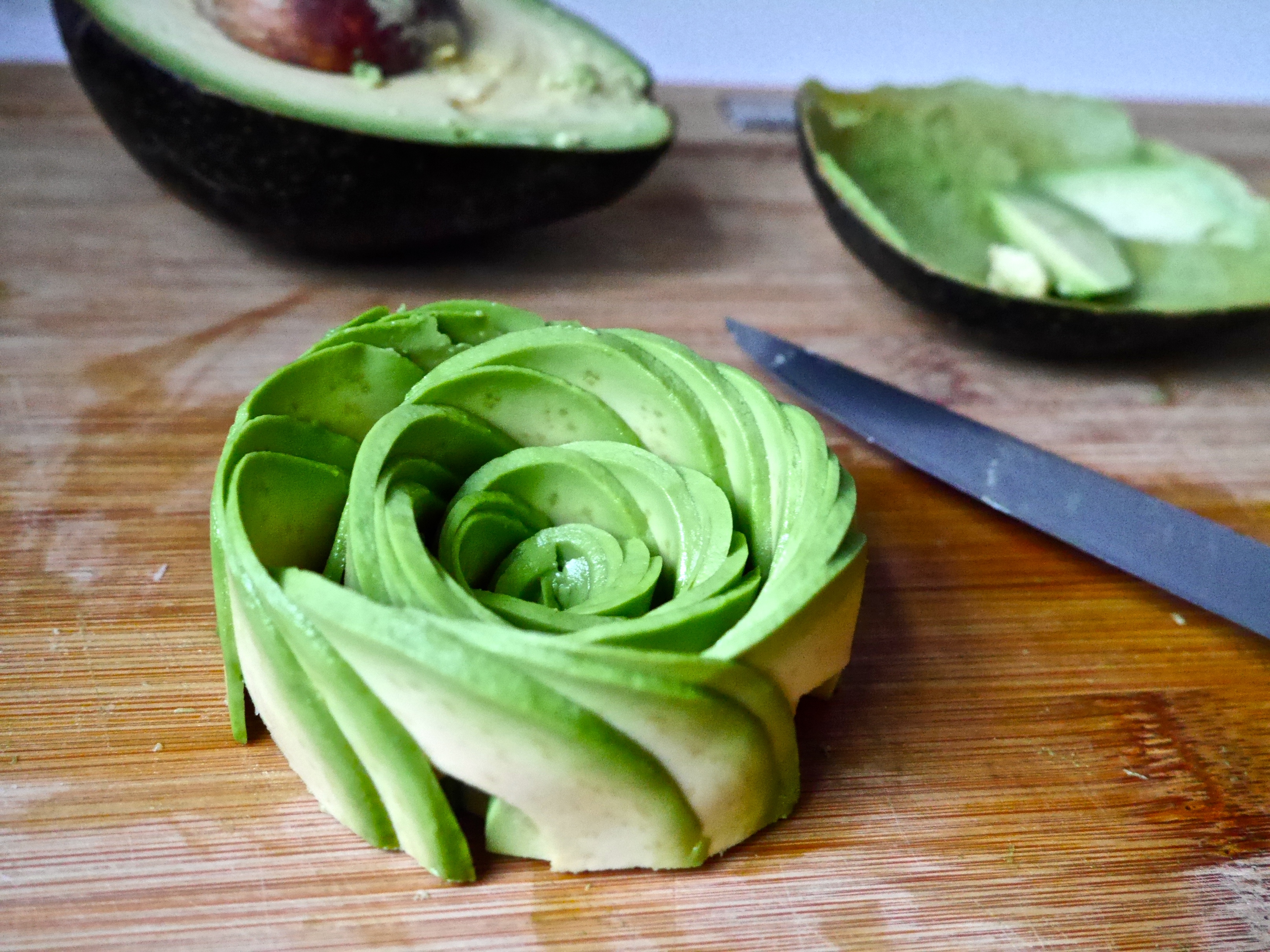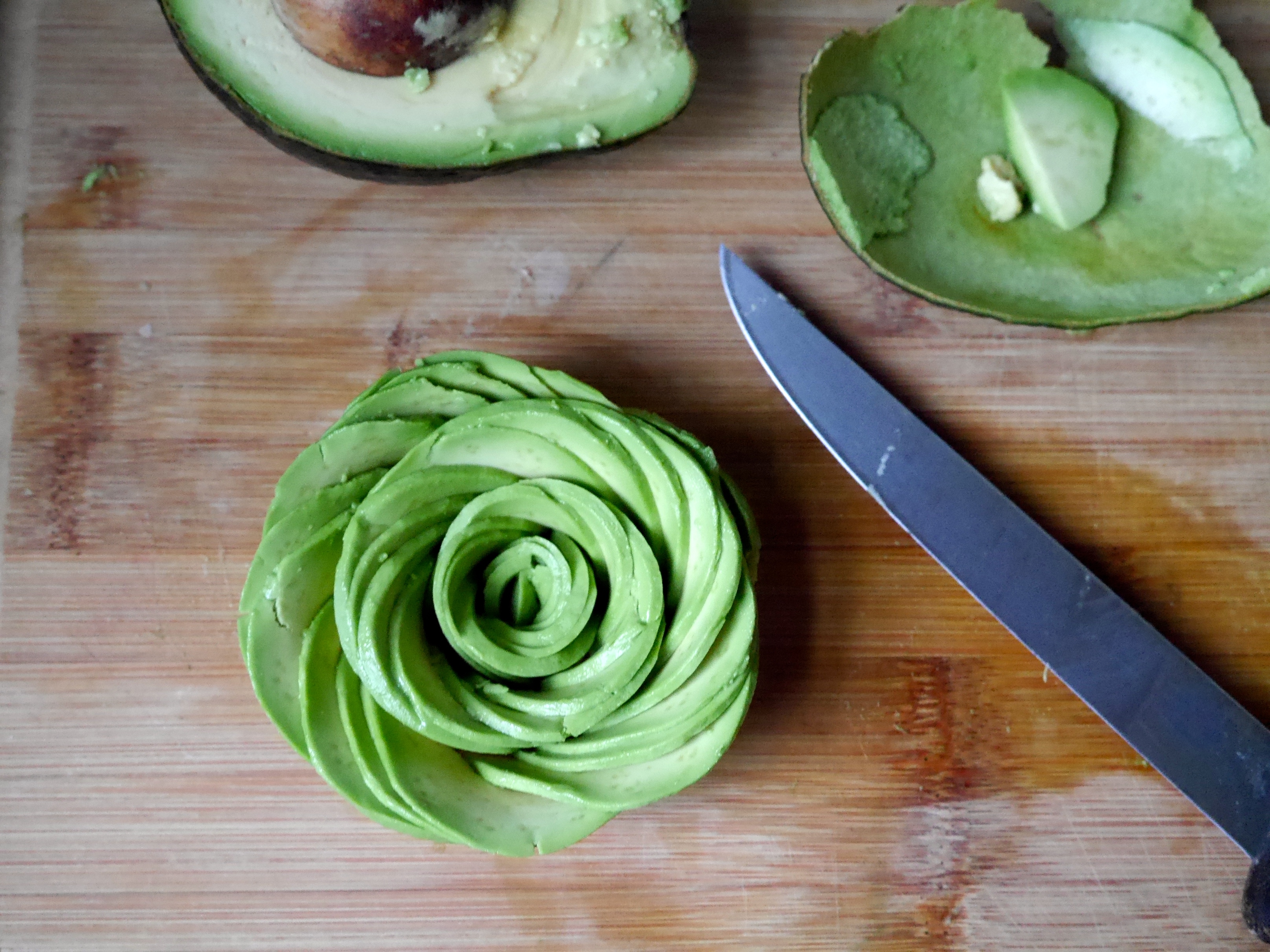 Once I have the flower made, I gently press down on the slices to fan them out and make them look even more like a rose. And that's it, you're done!
If it wasn't perfect the first time, don't worry, it took me a few avocados to get it right too. Also I've noticed this works best with a barely ripe avocado- if it's too soft the slices will mush together when you try to separate them.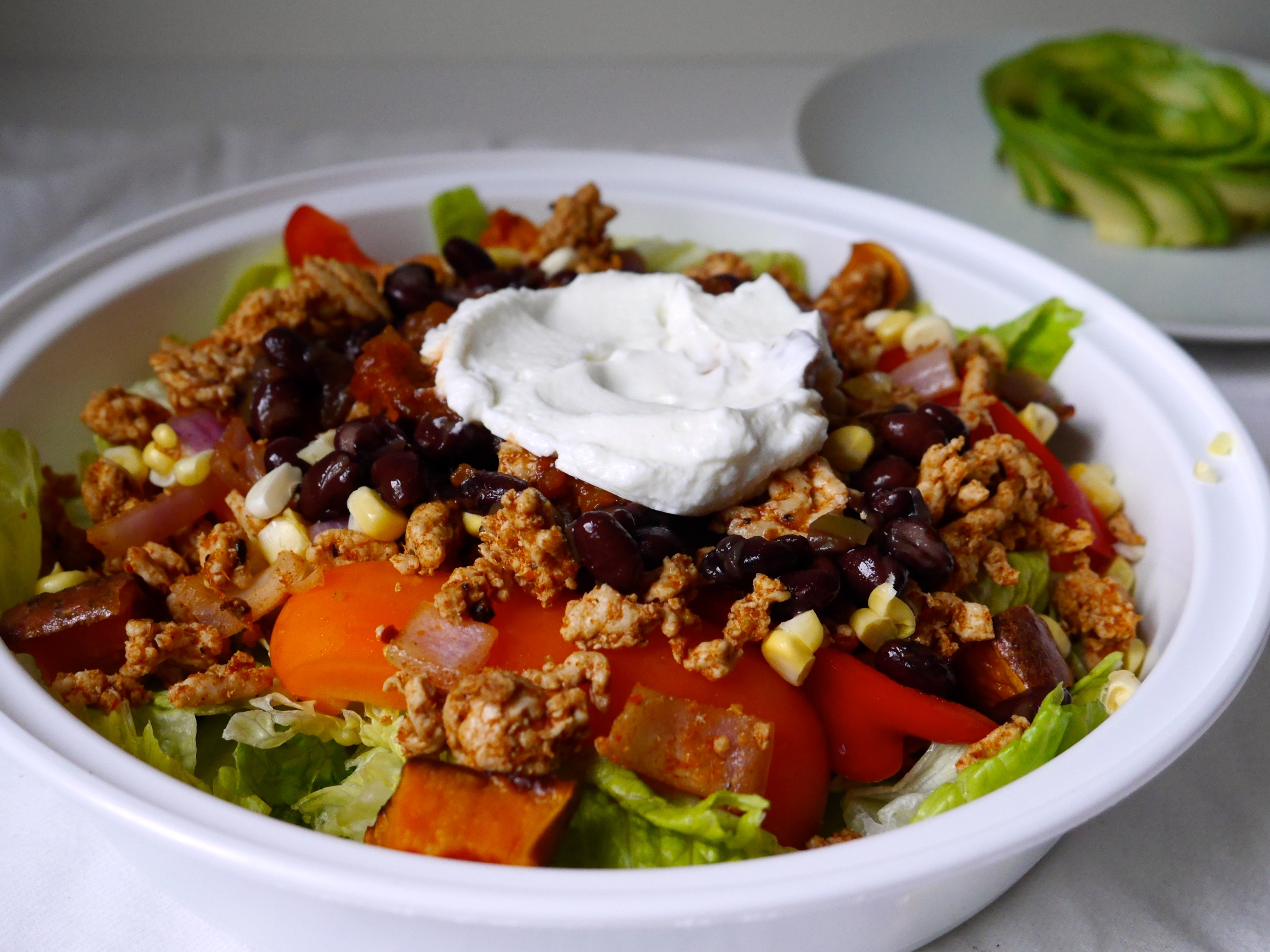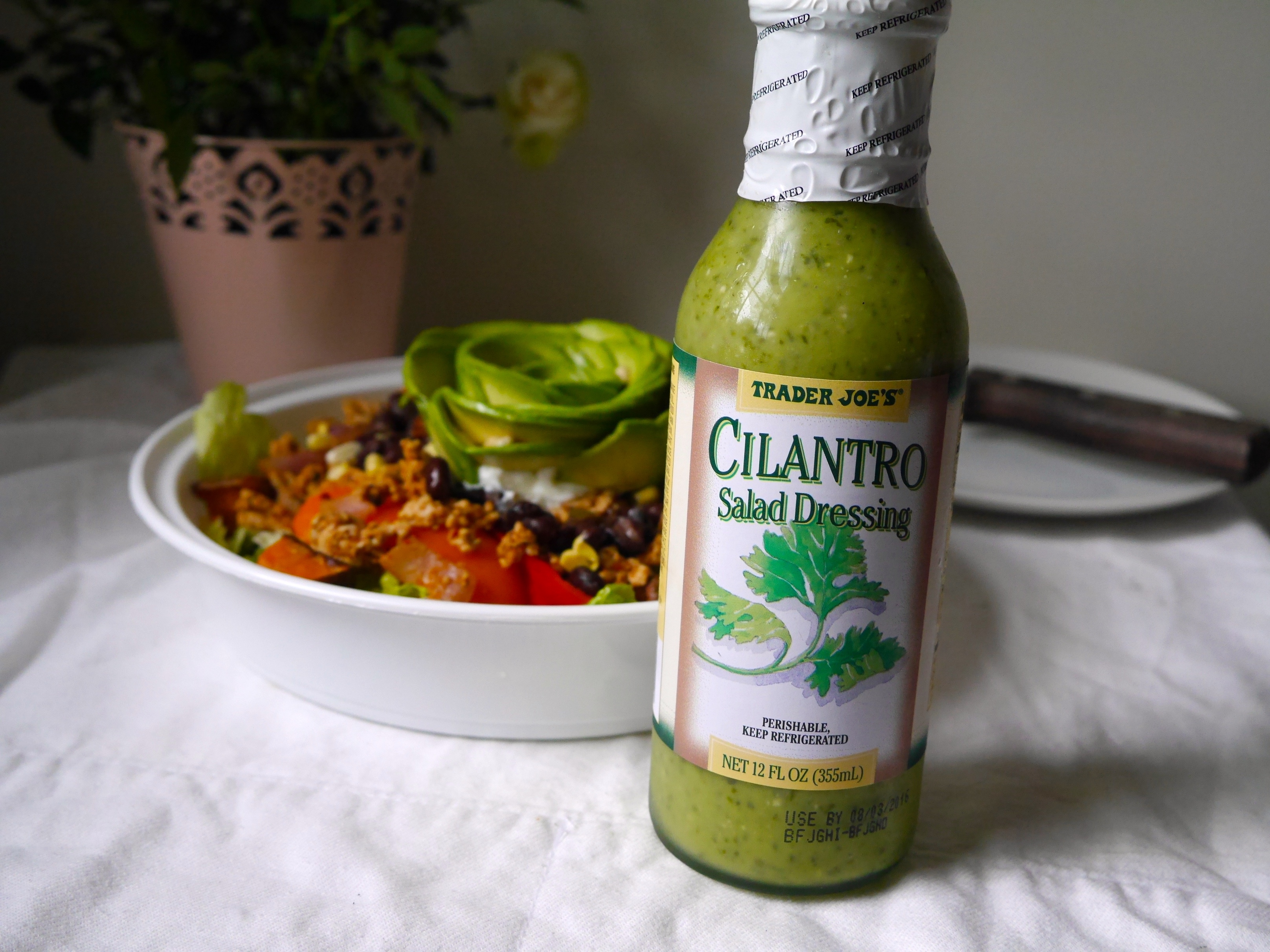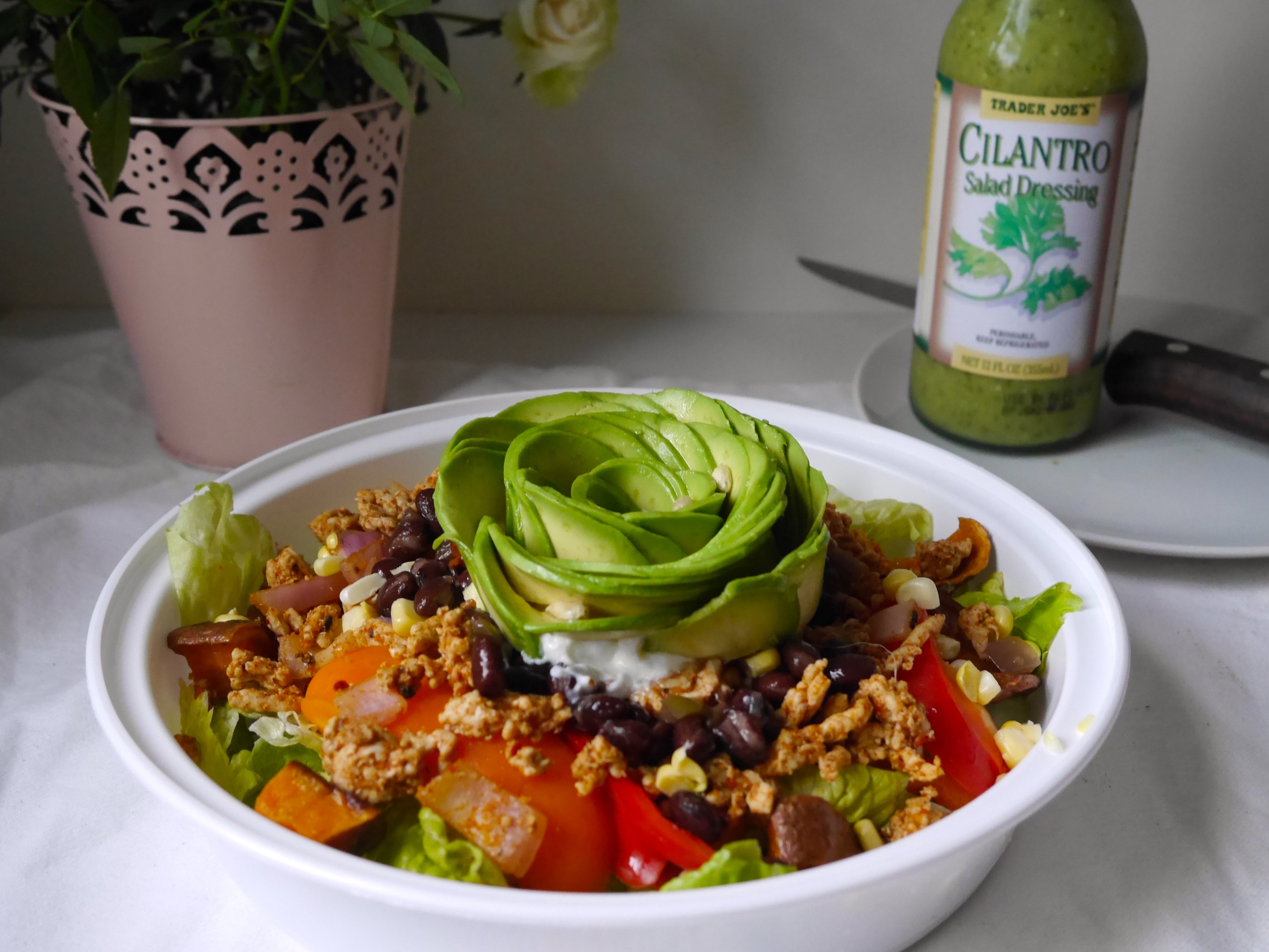 Every morning I assemble the salad by layering romaine, bell peppers, black beans, turkey, corn, a dollop of greek yogurt, and Trader Joe's cilantro dressing in my tupperware container. However, in honor of Cinco de Mayo coming up, serve this in a real bowl with frozen margaritas! Arrrrrribaaa!
Healthy Taco Salad (makes enough for a week of lunches, or 4 salads. Treat yourself on Friday :))
1 pound of 99% lean ground turkey
Half a packet of taco seasoning
Toppings (what I used, but get creative!):
Chopped romaine
Chopped bell peppers
Raw corn
roasted sweet potatoes, or cooked brown rice
Pre-cooked black beans
Greek Yogurt
Avocado or guac
Any other toppings you'd like (salsa, cheese, etc.)
In a frying pan over medium heat add the pound of ground turkey with a little olive oil. Saute using a wooden spoon to break up the meat into crumbles.
When the meat is almost done, add in half the packet of taco seasoning and stir to combine. Add a little water to help the seasoning spread evenly. Take off the heat when done.
In a tupperware or bowl, put a layer of romaine on the bottom. Add your cooked and cooled turkey, and layer on toppings of your choice.
If you made the avocado rose, add that last, or just use a scoop of guac. Enjoy!