I think we can all agree that mornings are tough. I fear the day I leave college to start my full time job, where I'm required to actually brush my hair, put on makeup, and pick out an outfit other than leggings and an xxl sweatshirt (the horror!). Despite my current lack of morning routine, there's always one thing that's consistent in my schedule: breakfast.
Regardless of how rushed I am, eggs on avocado toast, vegan oatmeal pancakes, or pistachio-apricot muffins grace my table before I run out the door. However, I think it's about time I prep for the "real world" and start swiping on a coat of mascara, upgrading from a sweatshirt to something with a little more structure, and retiring my beloved LL Bean slippers. Due to my new requirements for myself, I need a breakfast that will sustain me through the morning, but will take five minutes at most to heat up.
I found this baked oatmeal recipe, laden with plump blueberries, sprinkled with toasted walnuts, and laced with a lightly sweetened custard and knew that it fit the bill.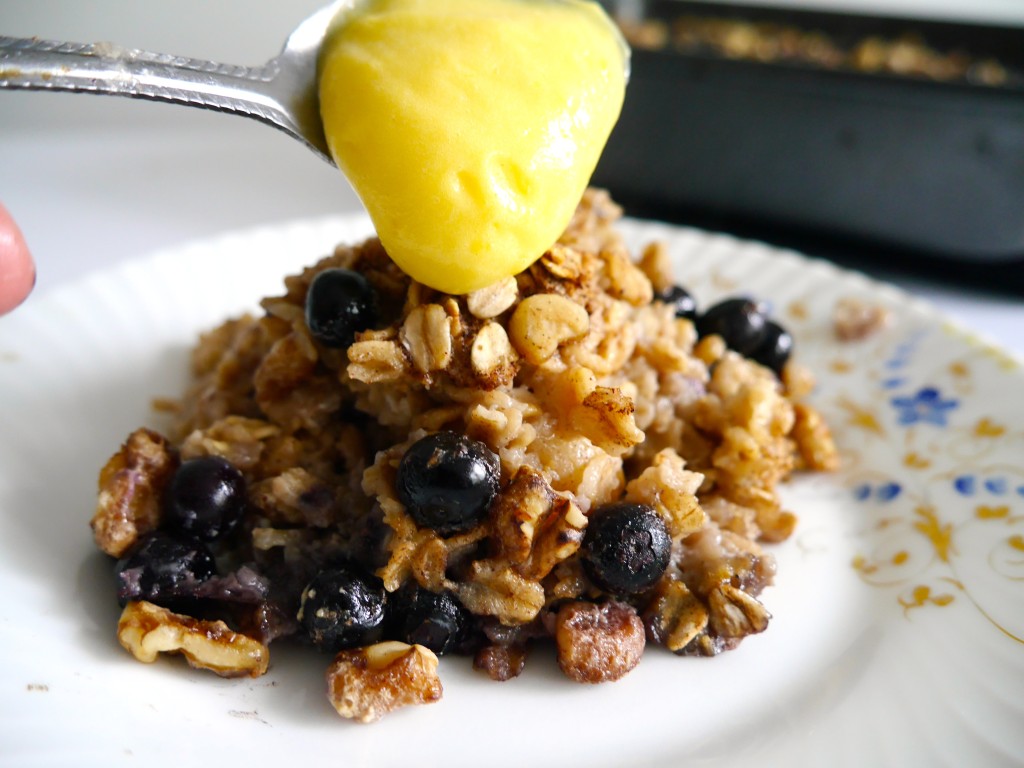 It takes only 30 minutes to bake, even less to prepare, and can be reheated up and taste just as amazing as fresh out of the oven. I swapped out some of the less wholesome ingredients for healthier choices: coconut oil for butter, almond milk for regular dairy, and maple syrup for sugar. Ready? Let's begin: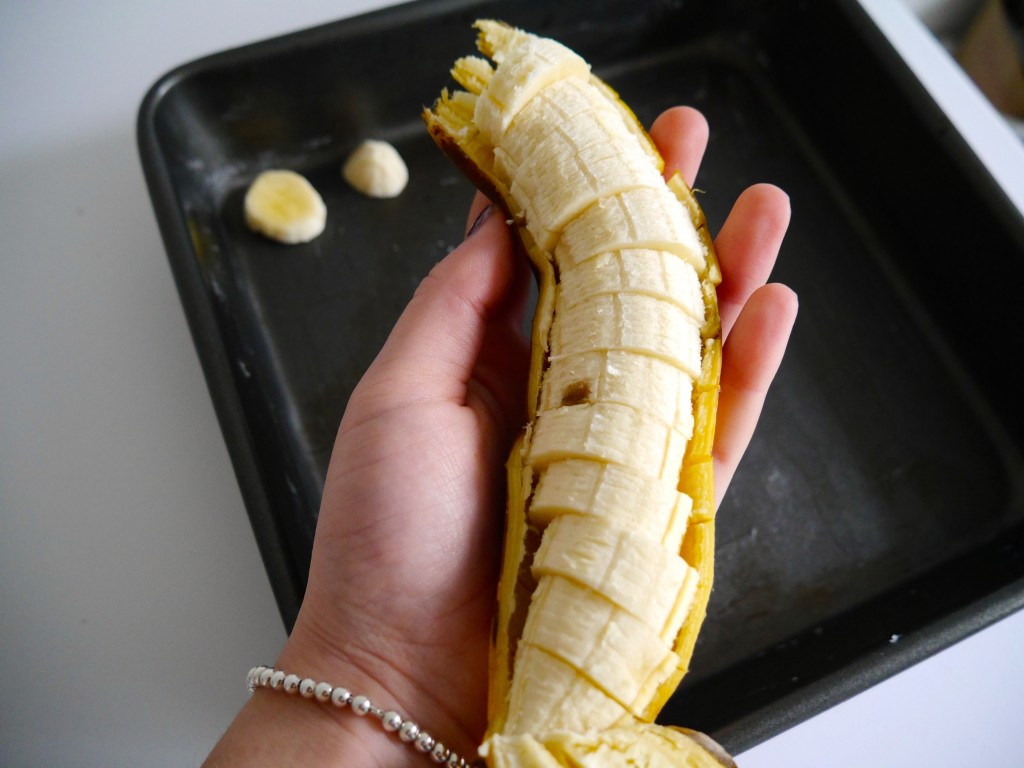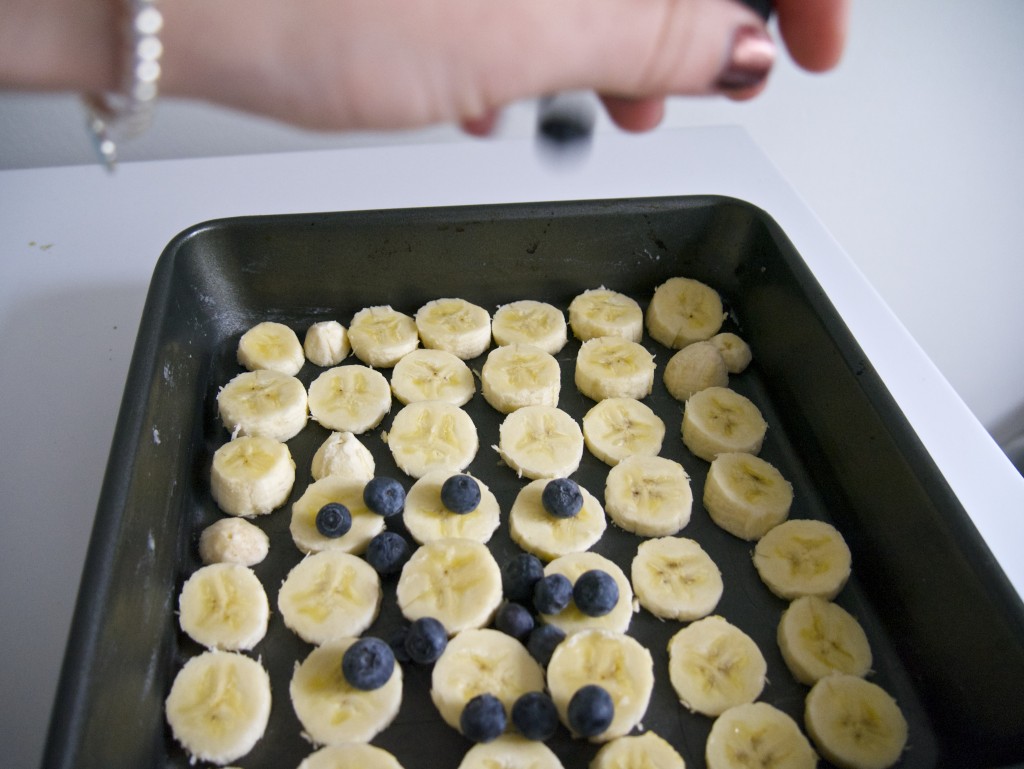 Grease a baking pan with coconut oil, and layer banana slices and fresh or frozen blueberries on top.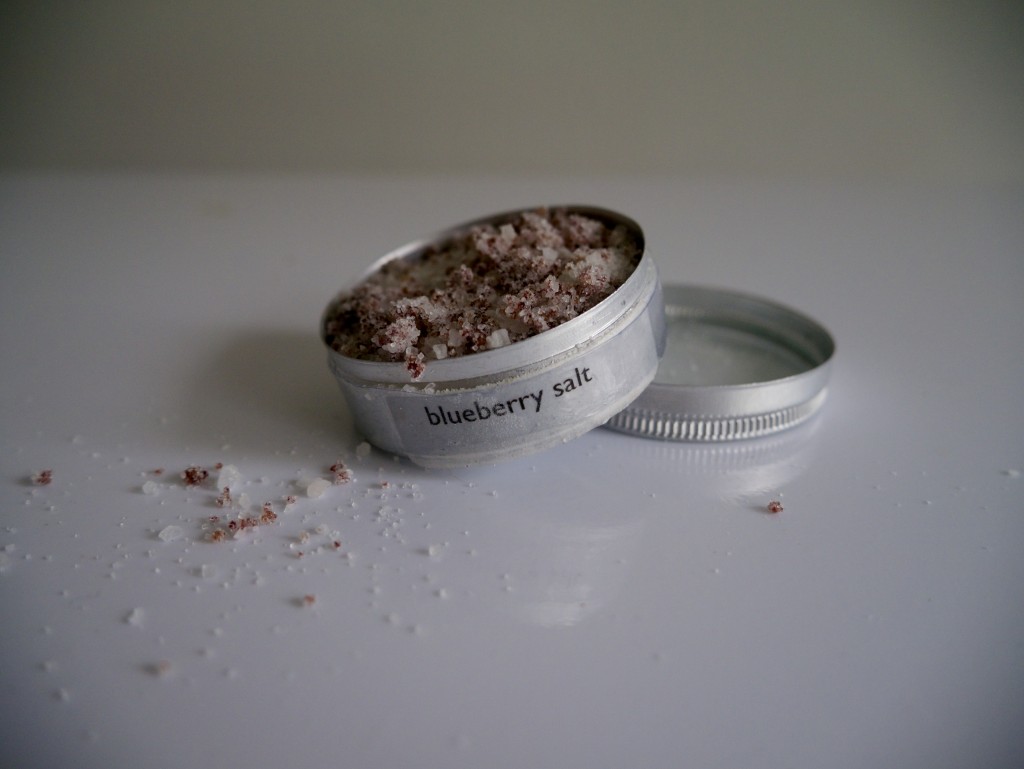 My friend Kristen bought me the most amazing collection of baking salts, so I decided to incorporate the blueberry one into the dry ingredients. I mixed the fragrant salt with baking powder, oats, toasted walnuts, and cinnamon, and sprinkled the mixture over the fruit.
Here's the link to buy the collection of salts!
Over the fruit and oats pour over a custard made from almond milk, an egg, maple syrup, vanilla extract, and melted coconut oil. Sprinkle over the remaining blueberries and walnuts.
Pop in the oven for 30 minutes.
Your house will start to smell like blueberry pie when it's almost ready, so resist the urge to take it out before the top is golden brown!
I topped mine with some of the grapefruit curd from the grapefruit ginger tarts I made last week, but it would be delish with a scoop of greek yogurt or a drizzle of cream.
Feel free to add your own twist on the recipe: I've subbed golden raisins for the blueberries and almonds for the walnuts and it turned out just as good!
Blueberry Baked Oatmeal (makes 6 servings) recipe adapted from here
1 pint blueberries
2 ripe bananas, sliced thinly
2 T coconut oil, melted, plus some for greasing the baking dish
2 cups rolled oats
1 t baking powder
1 t cinnamon
1/2 cup toasted walnut pieces
1 t vanilla extract
1/3 cup maple syrup
2 cups almond milk
1 egg
pinch of salt
Preheat oven to 375. Grease an 8×8 baking dish with coconut oil, and layer the bananas on the bottom. Sprinkle over half the blueberries.
Combine oats, half the walnuts, salt, baking powder, and cinnamon. Sprinkle over the fruit.
Mix together the coconut oil, vanilla, almond milk, maple syrup, and egg. The coconut oil will separate from the mix but that's ok!
Gently pour the almond milk mixture over the oats, and sprinkle the remaining blueberries and walnuts on top.
Pop in the oven for 30-40 minutes, or until the top is golden brown.
Serve with more maple syrup and enjoy!