I've been searching for the perfect bite sized dessert for a little while now. Not as dense or rich as a truffle, but not as light and virtuous as a meringue. Something that you'll still want to eat even after an unholy portion of pasta for dinner, but will satisfy you after a light meal.
I've had a minor obsession with grapefruit lately- there's something so calming about peeling away the skin and a beautiful juicy pink globe awaiting to be cut into segments. Based on a fantastic gin and tonic infused with grapefruit and ginger that I had a few months ago, I decided those flavors would pack a perfect punch (say that 3 times fast!) in a little tart.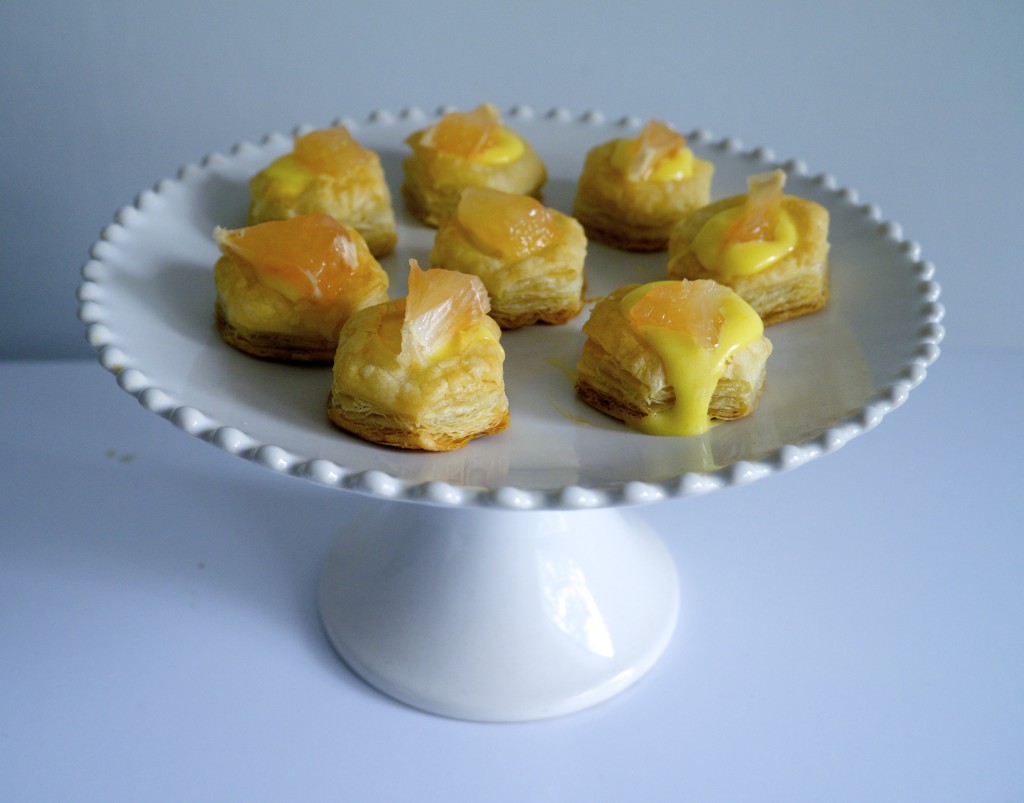 There was absolutely no way I was making the tart shells, so I picked up a box of frozen puff pastry shells, and was amazed at how flaky and buttery they were!
The curd recipe makes a good two cups of the fragrant goo, and I wouldn't recommend halving the recipe. It's fantastic on fresh berries, drizzled over pancakes, spooned over oatmeal, eaten straight from the bowl, etc. And please don't be put off by the thought of making curd! It far more simple than you would expect; it just takes a little arm strength!
Alright: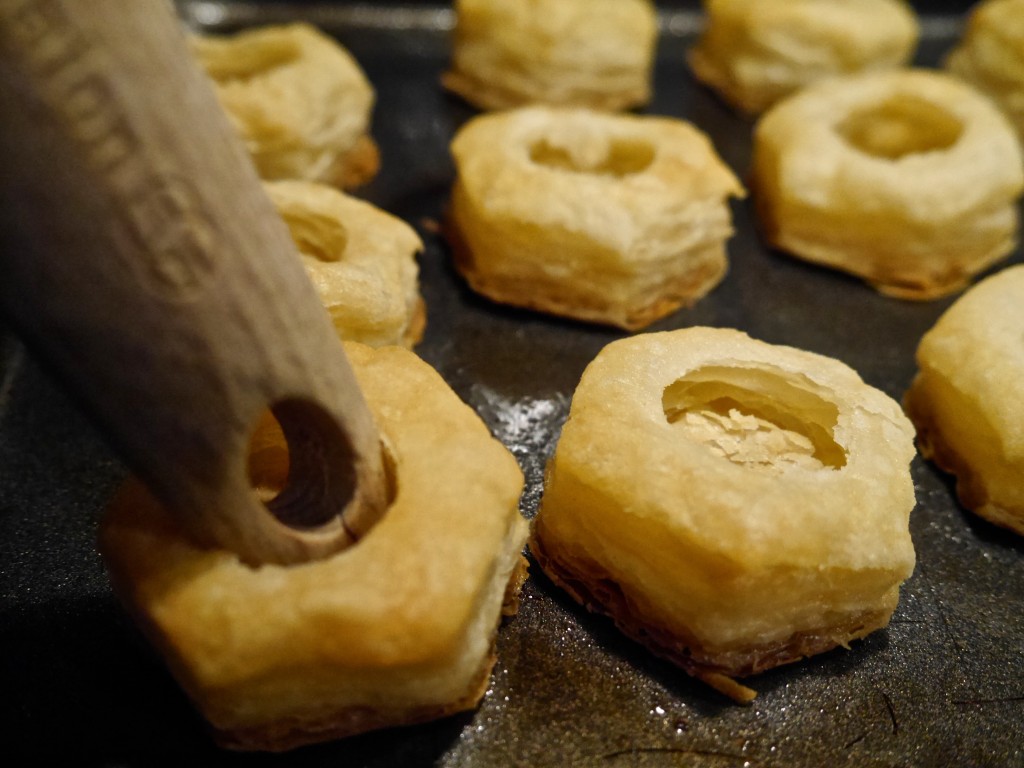 Pop those shells in the oven according to their package directions, and when they're done push the handle of a wooden spoon inside to make the crevice.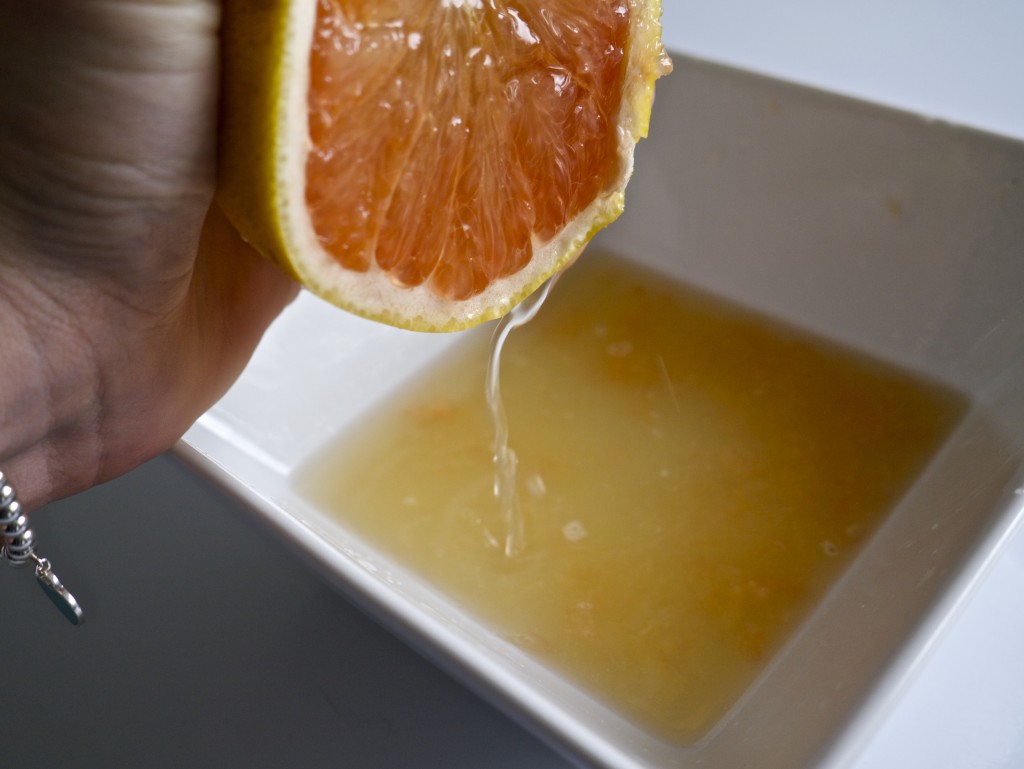 Squeeze and zest two large grapefruits to get a full cup of juice and 3 T of zest. Grate a 1 inch piece of ginger until you have a teaspoon of the paste. Pop the juice, zest, and ginger in a pan and boil to reduce until you have a half cup of liquid, about 5 minutes. Strain.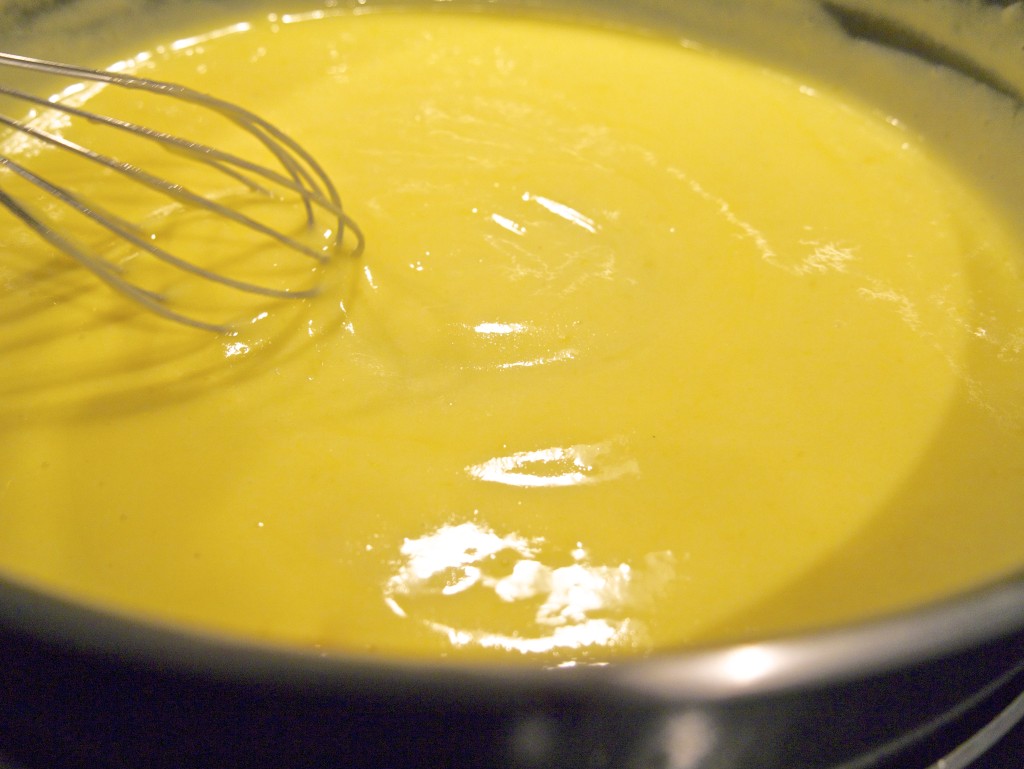 Combine the strained juice, eggs, egg yolks, and sugar in a double boiler, and whisk until thickened, about 6 minutes. Take off the heat and stir in a little butter
Naturally, like most college students, I don't have a double boiler, so I set a pan of simmering water over medium heat, and put another pan on top. It required a little balance and careful stirring, but voila!, it worked!
Here's a great article on how to make a double boiler yourself!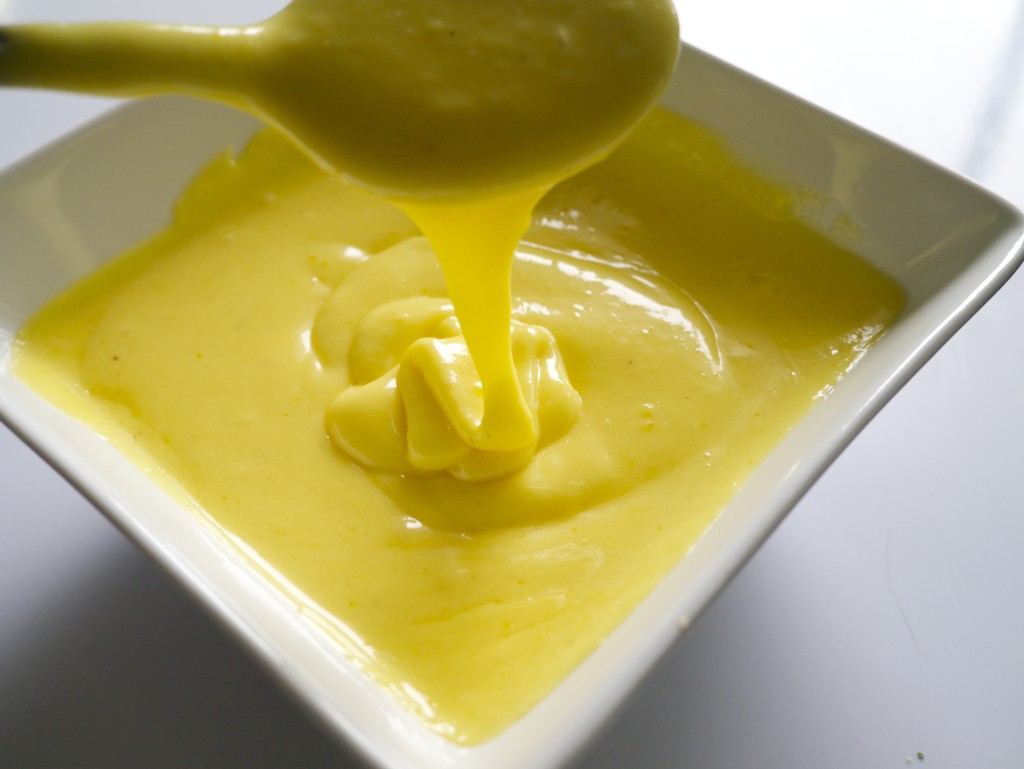 Pop the curd into the fridge (with a piece of plastic wrap pressed on top so it doesn't form a skin) and chop another grapefruit into small segments as a garnish.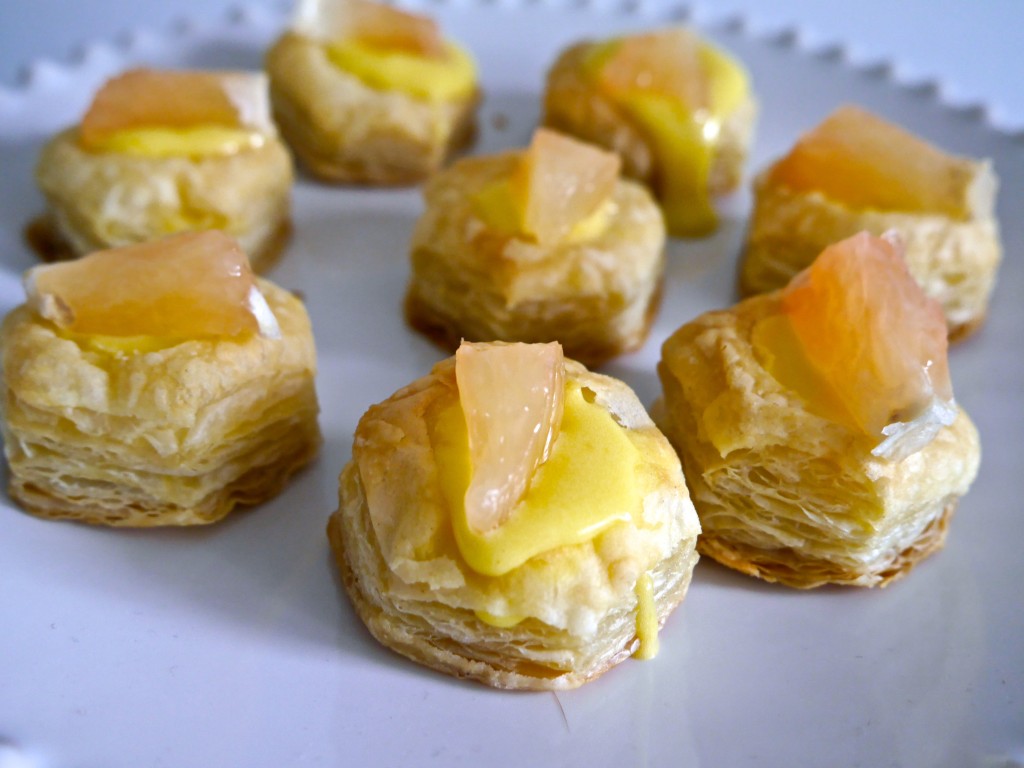 Gently fill each cup with a teaspoon of curd, and top with a grapefruit segment.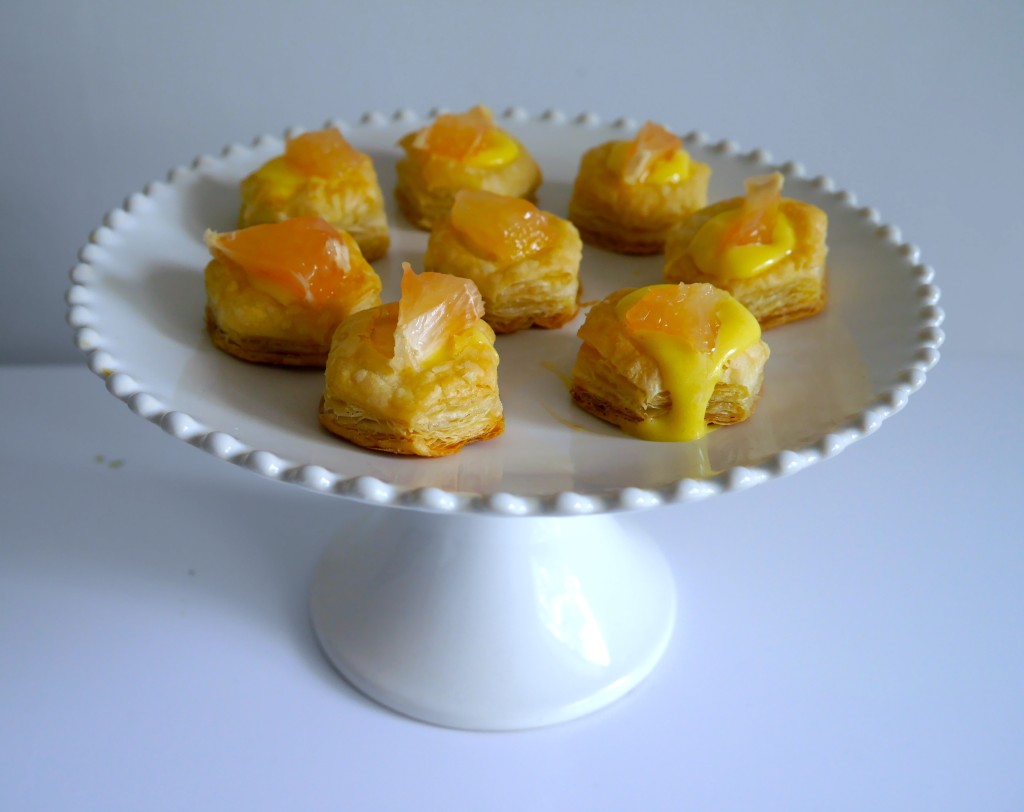 These little tarts are perfect for anything from an afternoon tea, to a dinner party, so dig out your fanciest platter, pour yourself a cup of tea, and enjoy!
Grapefruit Ginger Curd (makes 2 cups) recipe adapted from here
Juice from two grapefruits (a little over a cup)
3 T finely grated grapefruit zest (zest the fruits before you juice them)
1 t grated ginger
3 eggs
3 egg yolks
pinch of salt
1/4 cup sugar
2 T butter
In a pan over high heat, boil the grapefruit juice, zest, and ginger until reduced by half, about 5 minutes.
Combine the cooled juice, eggs, egg yolks, salt, and sugar in a double boiler.
Whisk the mixture constantly until it thickens, about 6 minutes.
Take off the heat and whisk in the butter.
Pour into a bowl and press a piece of plastic wrap over top so it doesn't form a skin. Enjoy!