I have finally made the switch. No Dad I haven't decided to never date again, Mom I didn't have an epiphany to suddenly keep my room clean, and Zack I still haven't changed my mind on you getting another cat. What I mean is, I've finally switched my blog from wordpress.com to wordpress.org! I might venture out to say that this was probably not the news you expected??
I know that was a bit of a let down; I'm sure you expected something much more exciting, but for me this is exciting. The chance to play around with unlimited plugins, have ultimate control over my site, and allocate time to my blog that was usually devoted to awful things like the gym has had me jumping for joy!
Unfortunately, the change did not go as smoothly as anticipated. If you know me, you read that and could picture me frantically picking at my split ends while on hold for 30 minutes trying to get someone at godaddy to fix whatever I had messed up (their customer service was actually top-notch). Despite all that, finally today everything returned to normal. After all that, I needed comfort food and I needed it NOW.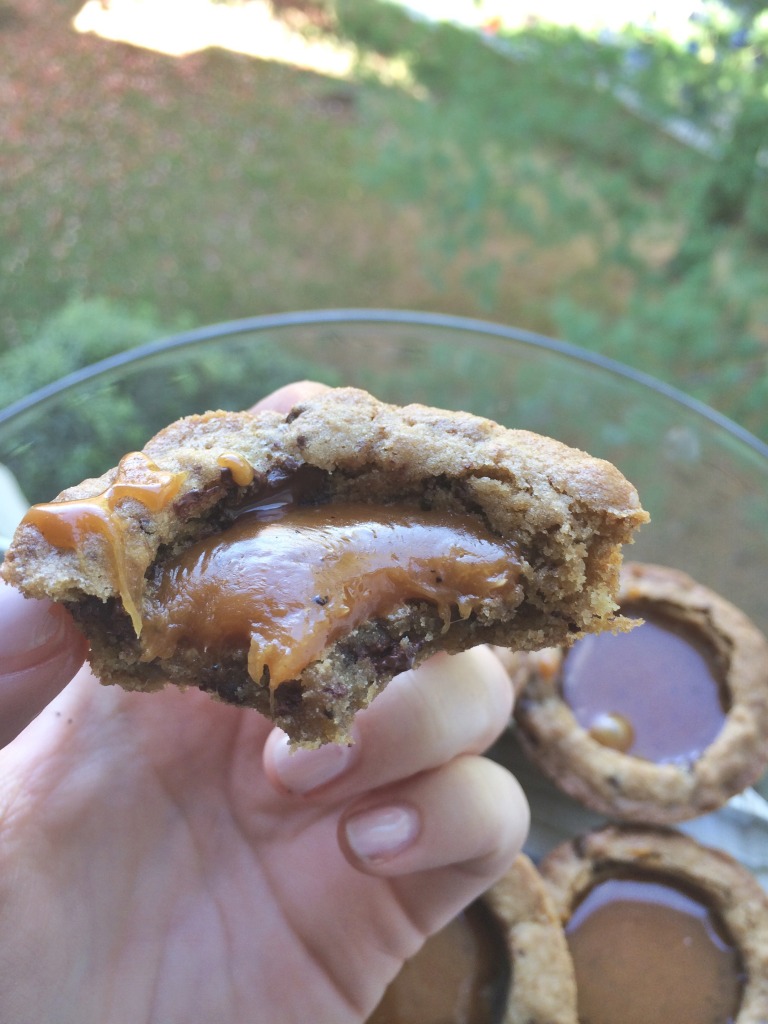 Cue the sound of angels singing from the heavens. Just admire the dark chocolate flecked cookie filled with brown butter laced salted caramel. Don't you feel less stressed just looking at them? I know I do. These were wholeheartedly inspired by Bun's in My Oven's version and a recent package I received.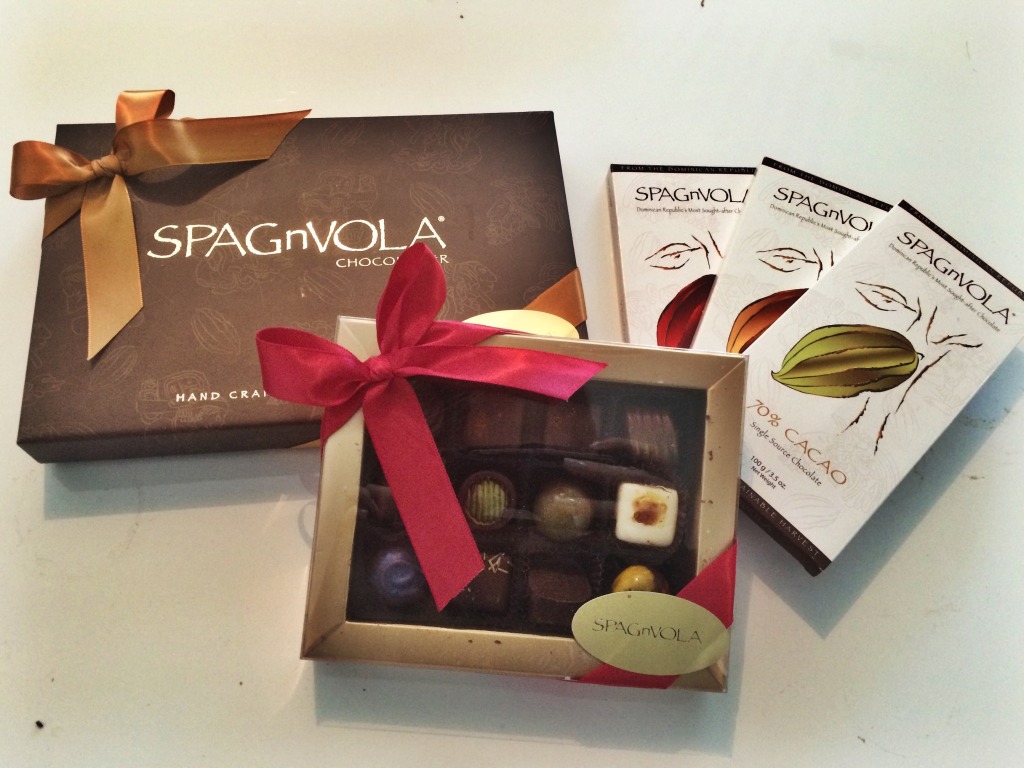 Eric from SpagnVola Chocolatier graciously sent over these goodies for me to try. As soon as I bit into the chocolate bar, I knew that the richness and depth of flavor gave me no choice but to pair it with salted caramel, also known as god's gift to the earth. So, that's how these were born. Enough talk, let's proceed:
Cream butter, brown sugar, and white sugar in a bowl (I use this mixer) until smooth and light in color. Then, add an egg and a drop of vanilla.
Combine flour, baking soda, and salt, and gradually mix into the sugar mixture.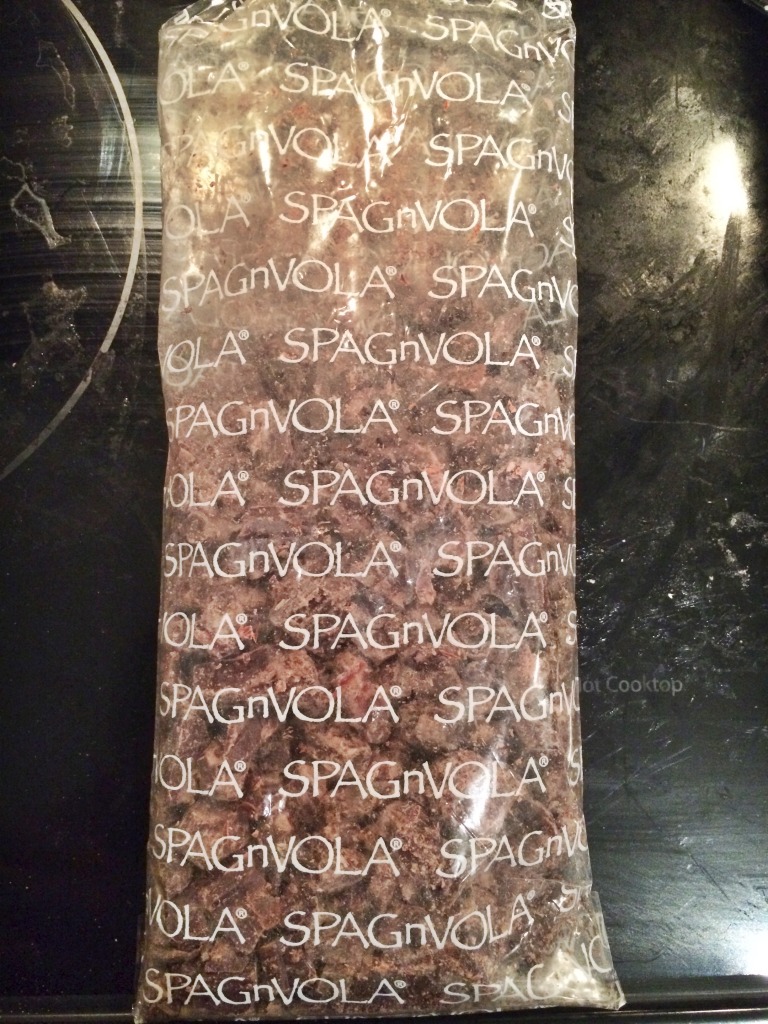 Now here's the fun part, grab a chocolate bar and smash it to pieces. This was exactly the therapy I needed after such a traumatic experience, and the SpagnVola chocolate bars are ever-so-conveniently encased in plastic to allow for full smashing. Coincidence? I think not!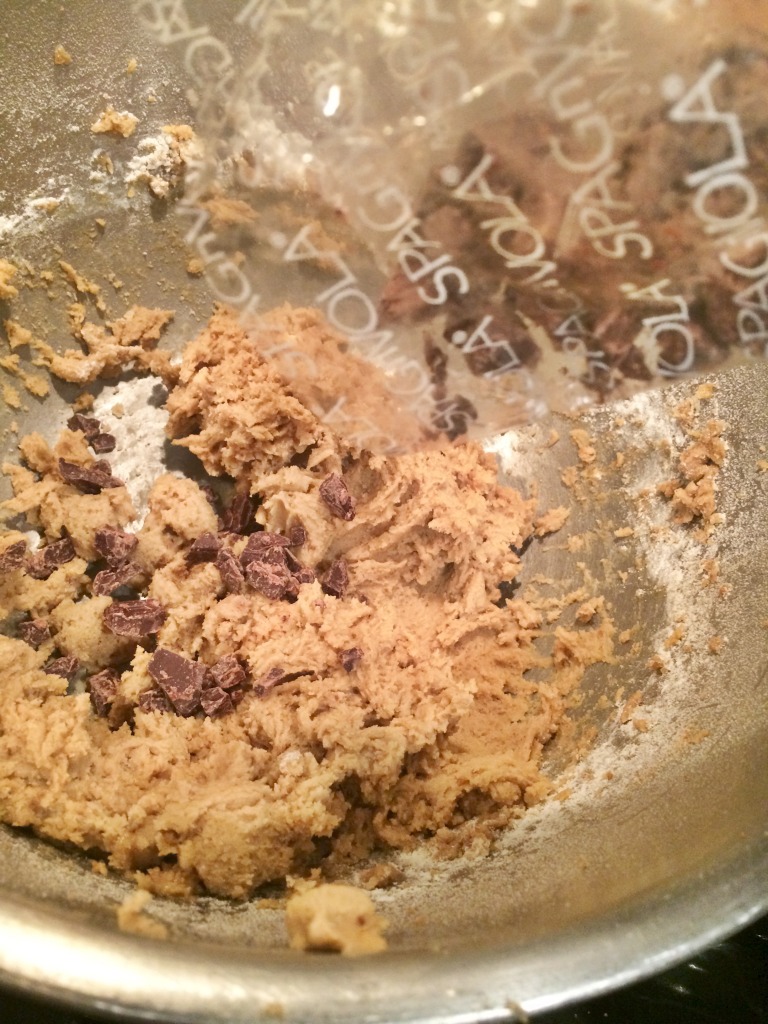 Pop those chocolate chunks into your bowl, and fold into the dough.
Scoop dough into a well greased muffin tin, and when I say well greased I mean it! Now, forget what your parents ever told you and play with your food. Take your fingers and press the dough into a cup shape in your muffin tin. Don't worry if it isn't perfect, we'll fix it in a few minutes.
Bake at 375 for 11 minutes, and as soon as they come out of the oven press a salt shaker or shot glass into the middle of the cookie. This will leave a little indentation that is a perfect little bed for gooey caramel.
For the caramel, melt a few tablespoons of butter over medium heat until browned, and set aside while we melt the sugar.
Melt the sugar over medium heat, constantly stirring after you see the edges liquifying. It should be golden brown in color and free from any lumps of unmelted sugar.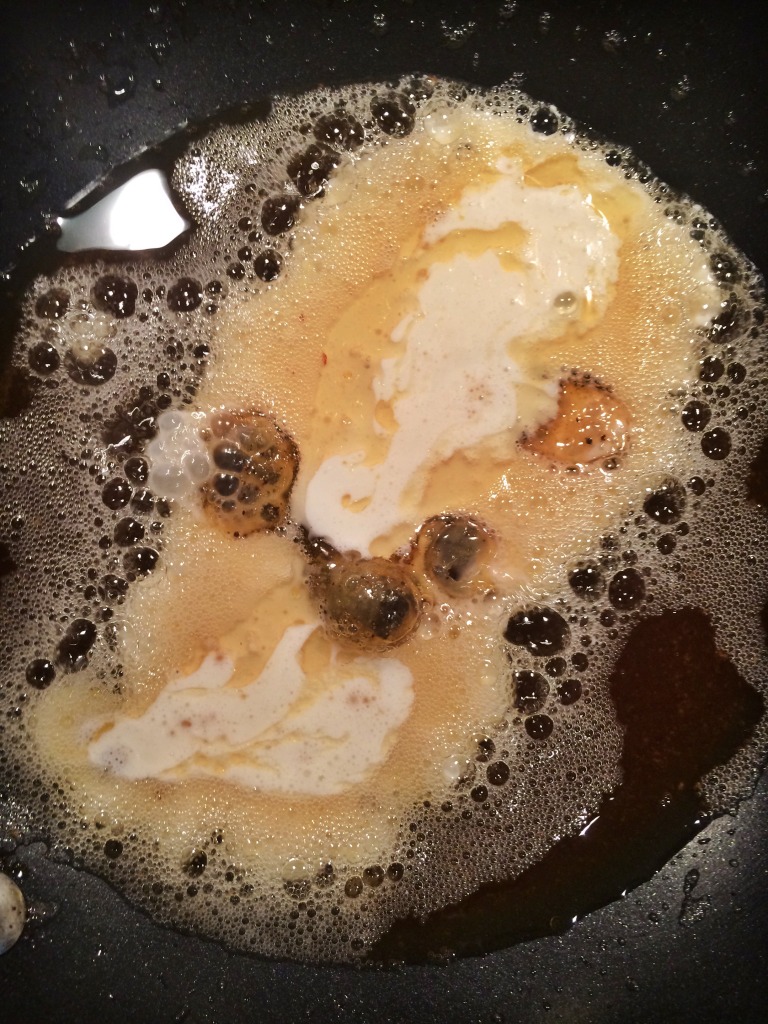 Now, pour in your browned butter and a few tablespoons of cream. Stir stir stir until creamy and sprinkle in a pinch of salt.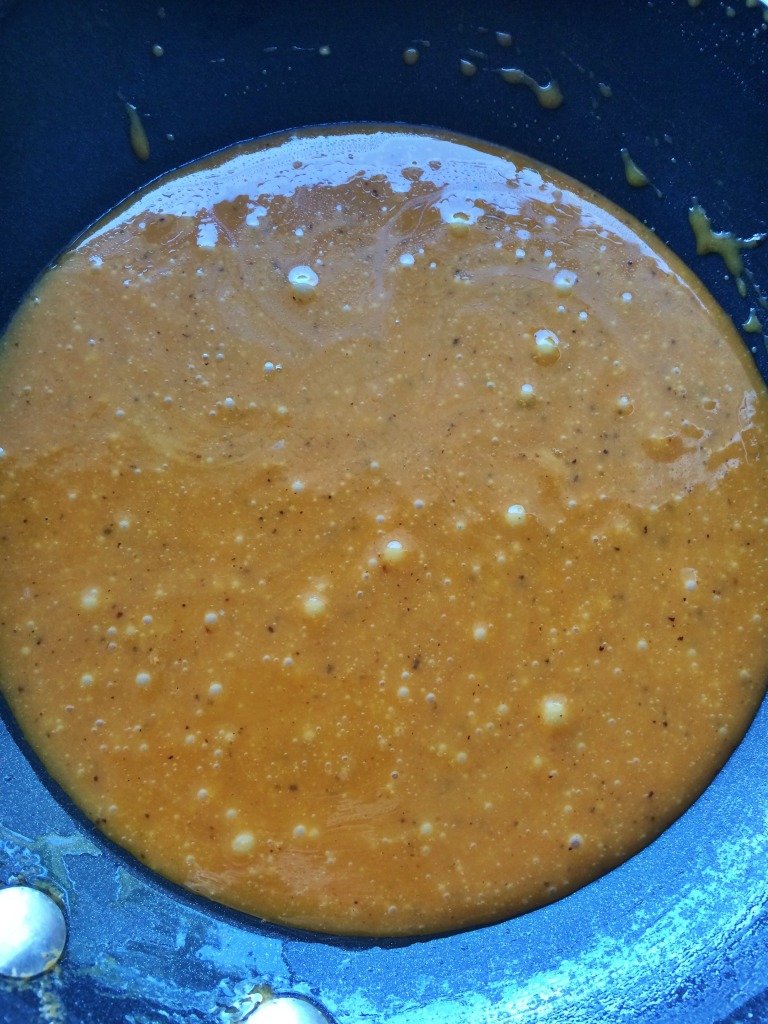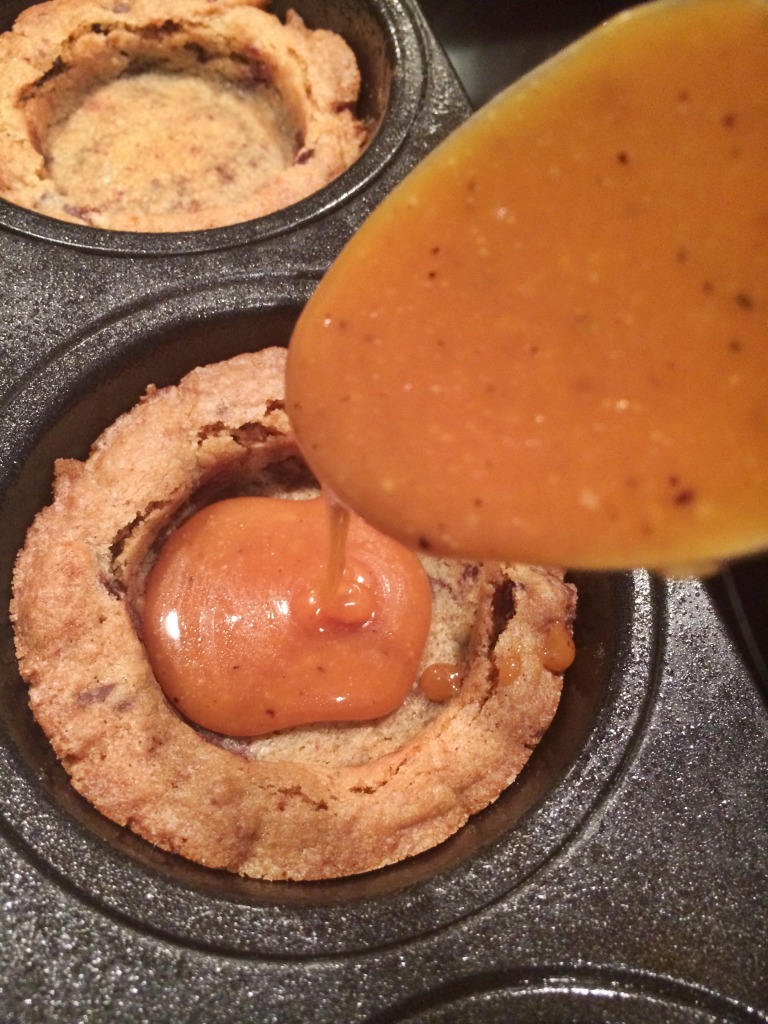 Ladle a bit of that luscious liquid into the dimples we created earlier, and as soon as they're cool enough, take a massive bite. Strings of caramel will escape as you pull the cookies away from your mouth, only to return to it again when you make the wise choice to swallow the whole thing in one bite. Just me?? Either way, if you don't have at least two in one sitting I will be slightly impressed/disappointed.
Whatever you're doing, stop it and make these immediately. The buttery caramel, chocolate flecked cookie, and pop of salt is undeniable addicting. And if I can pass on one word of advice, it would be to hide these. They were gone within minutes of making them, and the saying "you don't know what you have till it's gone" can never be more true. Time for a second batch anyone??
Chocolate Chip Cookie Cups (makes 12 cookie cups) recipe from here
1 stick of softened butter
1/4 cup plus 2 T brown sugar
1/4 cup plus 2 T white sugar
1 egg
1 t vanilla
1 cup plus 2 T flour
1/2 t baking soda
pinch of salt
1 3.5 ounce chocolate bar chopped into very small chunks (I used this one)
Preheat oven to 375 and grease a muffin tin.
Combine flour, salt, and baking powder in a bowl.
Using a mixer, cream together butter and sugars until light and fluffy. Beat in the egg and then gradually beat in the dry ingredients.
Fold in chocolate chunks and scoop dough evenly into muffin tin.
Using your hands, press dough into a cup shape in the tin.
Pop in the oven for 11 minutes. Remove from over and press a shot glass into the middle of the cookie to create an indent.
Pour salted caramel into each indent and hide them immediately!
Browned Butter Salted Caramel (makes about a cup) recipe adapted from here
3 T butter
1/2 cup sugar
3 T cream
pinch of salt
Melt butter over medium heat until browned. Set aside.
Melt sugar over medium heat until liquid and caramel colored.
Stir butter and cream into sugar and remove from the heat. Add salt.