We arrived in Stockholm this afternoon and walked over to where we were staying, the brand new Urban Hostel. This was easily the cleanest, comfiest, best hostel I've ever been to, AND they had free breakfast (score). We stayed in Gamla Stan, which is a cute and historic island in Stockholm.
We finished unpacking around 7pm, so naturally dinner was first on our list. After a quick walk to a little square lined with restaurants we decided on Pharmarium.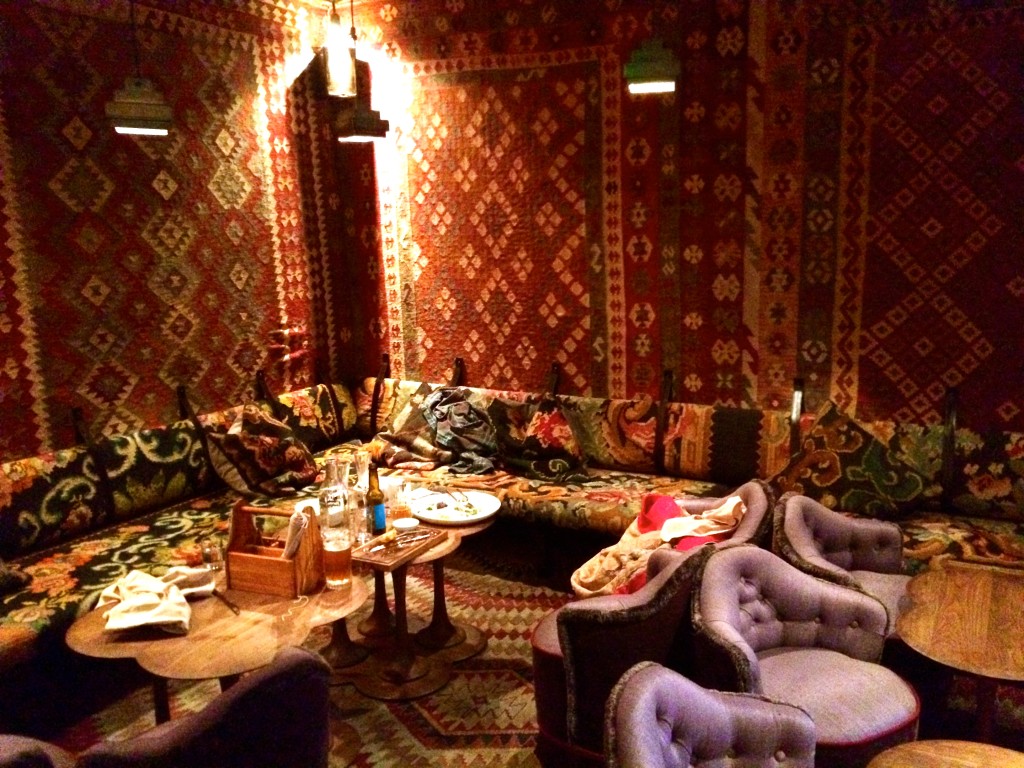 They sat the 6 of us at a mahogany table lined with candles, although we envied those sitting in the fully carpeted room, ceiling included, next to us.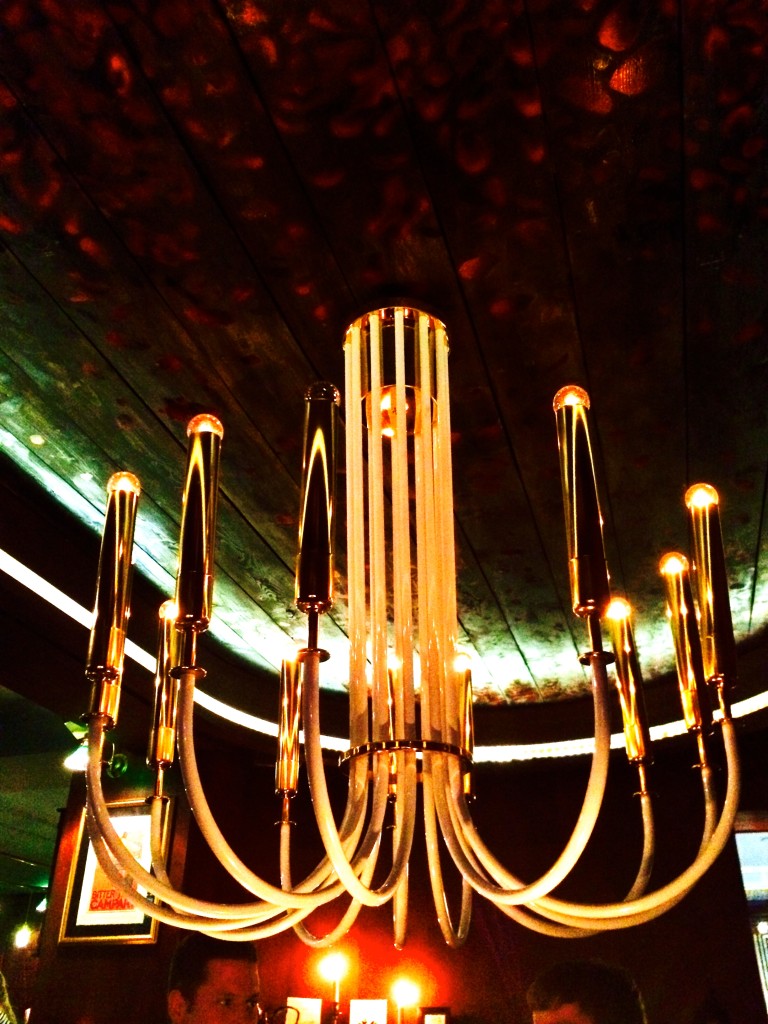 The ceiling was adorned with rose petals, and the leather bound menus were works of art in themselves. Our eyes lit up when the server mentioned that cocktails were their specialty, so we all ordered a round of the most incredible drinks I've ever seen.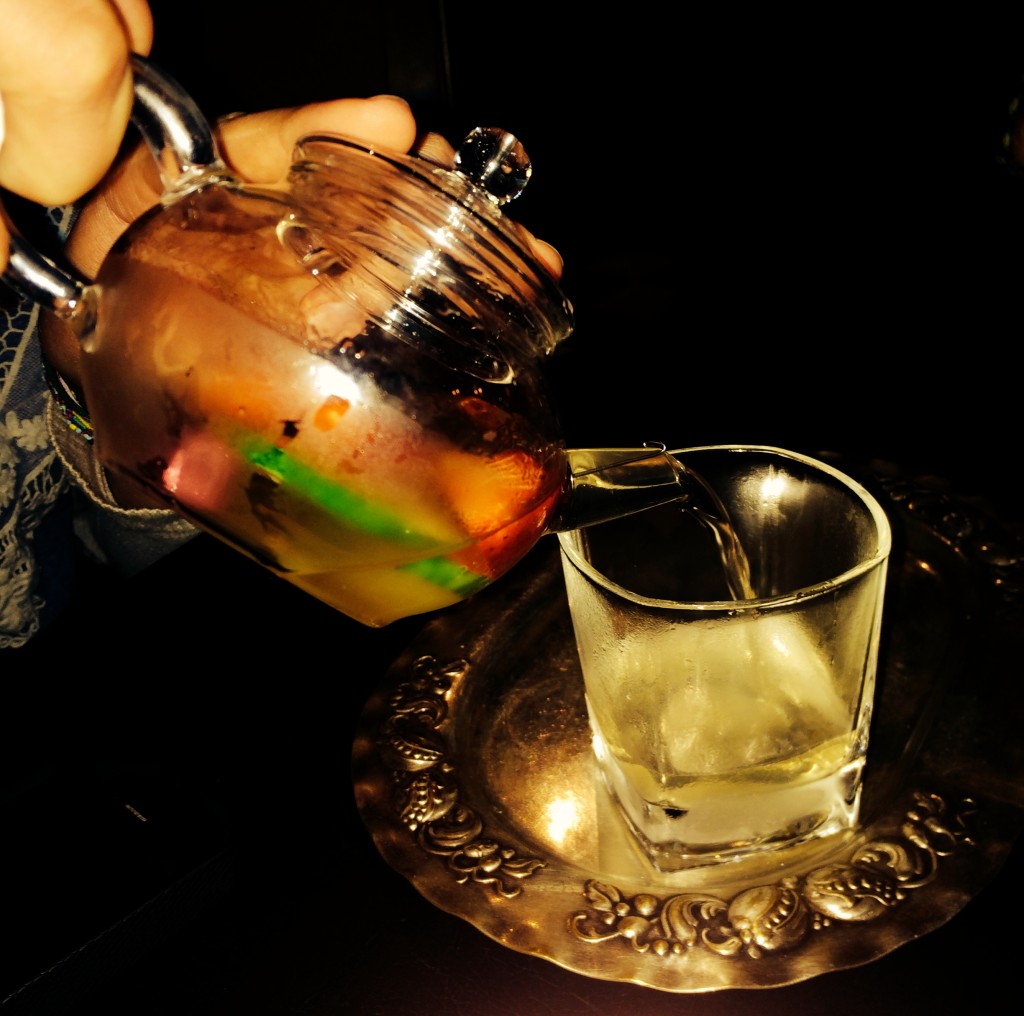 Matt and Grace got the Elixer Vitae which came in a tiny teapot on a silver platter and was infused with strawberries, cucumber, and fresh marjoram. The floral notes from the Hendrick's paired perfectly with the herbs and green chartreuse.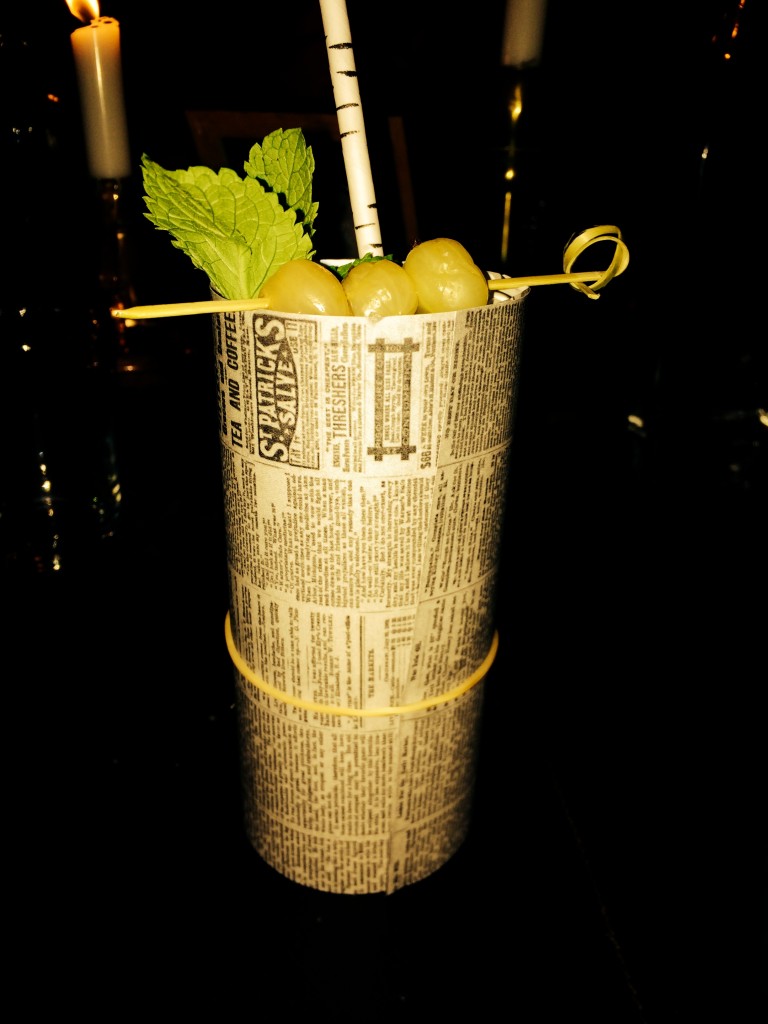 I got the Krus, which was their take on a mojito. Maple syrup, mint, lemon, orange, gooseberries, and Wild Turkey bourbon filled the newspaper covered glass. I managed to convince myself that I was having a fruit salad since there was so many fruits in it…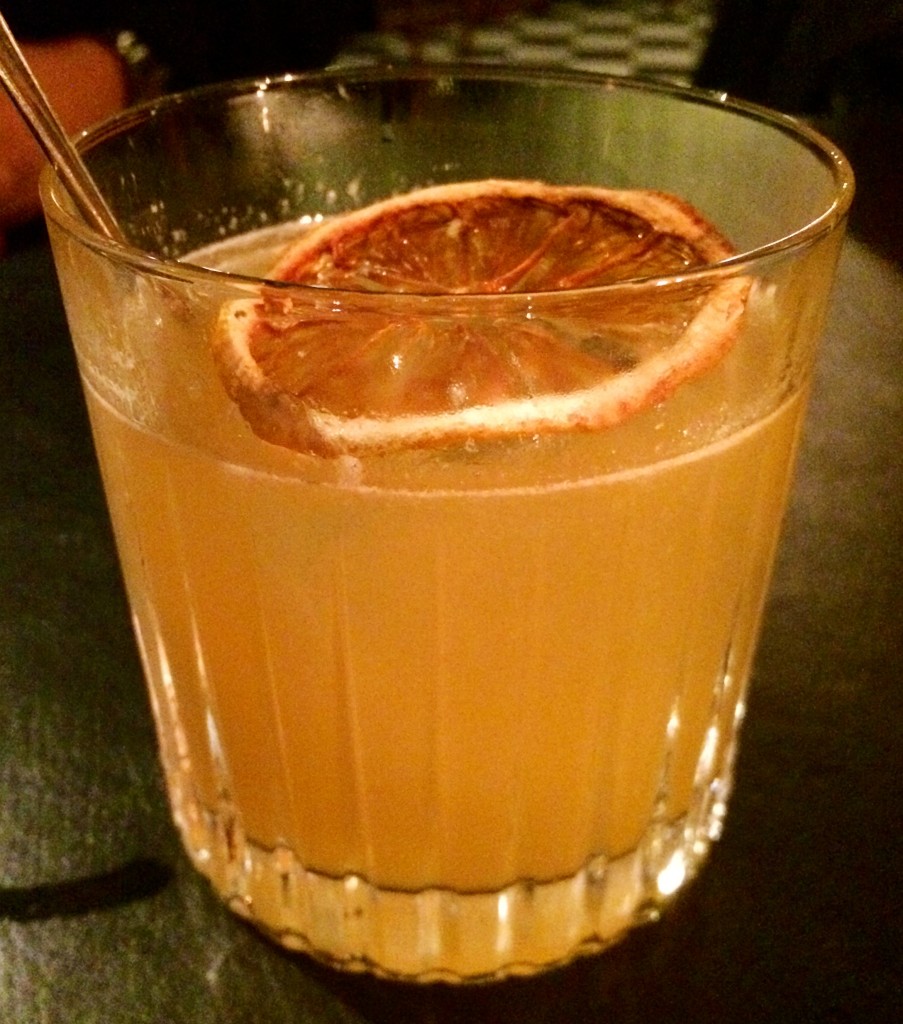 Dom ordered the Penicillum which was a take on the "cure all" drink from the wildly famous Milk & Honey bar in New York. Monkey Shoulder whiskey, country honey, ginger, lemon, and smoke were muddled together into a perfect blend of sweet, tart, bitter, and smoky. 
I think it goes without saying that these cocktails were a *slight* upgrade from the Franzia we're used to drinking. Ok, now on to the food:
They do tapas size courses here, so 2-3 per person is recommended. We started off with the pulled pork tacos, perched in a cup of butter lettuce with a crown of hazelnut cream.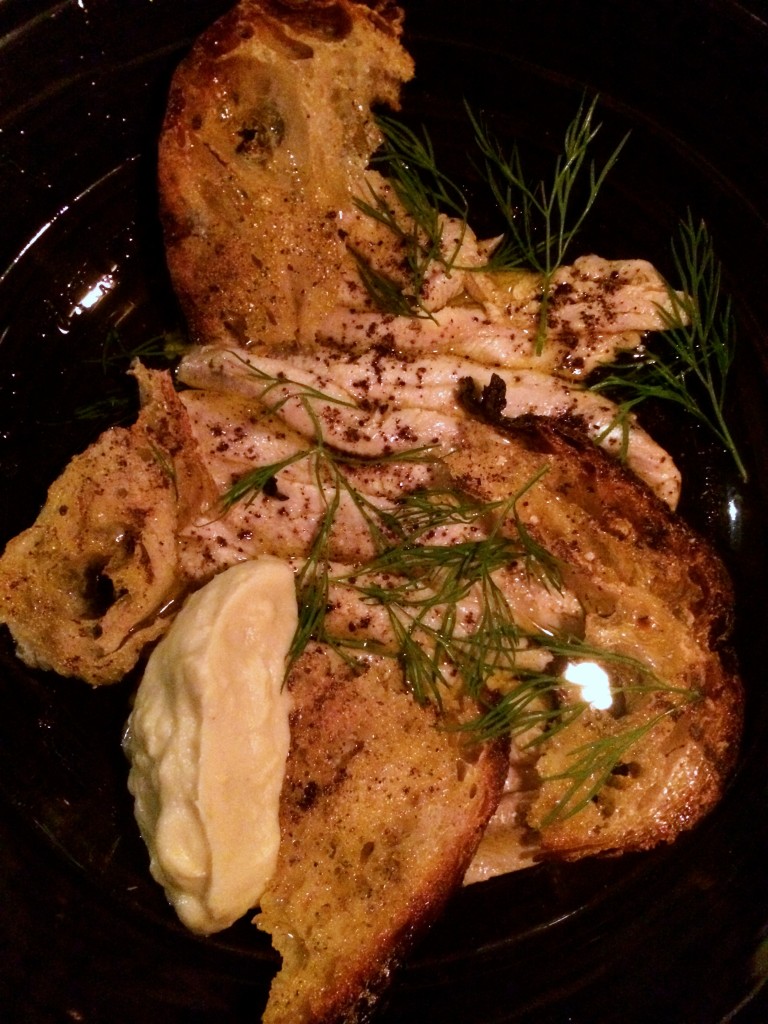 Pickled herring followed, and please erase all memories you have of the monstrous jarred supermarket version. This kind was so fresh tasting, drenched in olive oil and spritzed with lemon, served with an artichoke cream and grilled homemade sourdough.
Marjoram roasted duck, nettle pistou, and vinegar poached asparagus, tomato, and onions.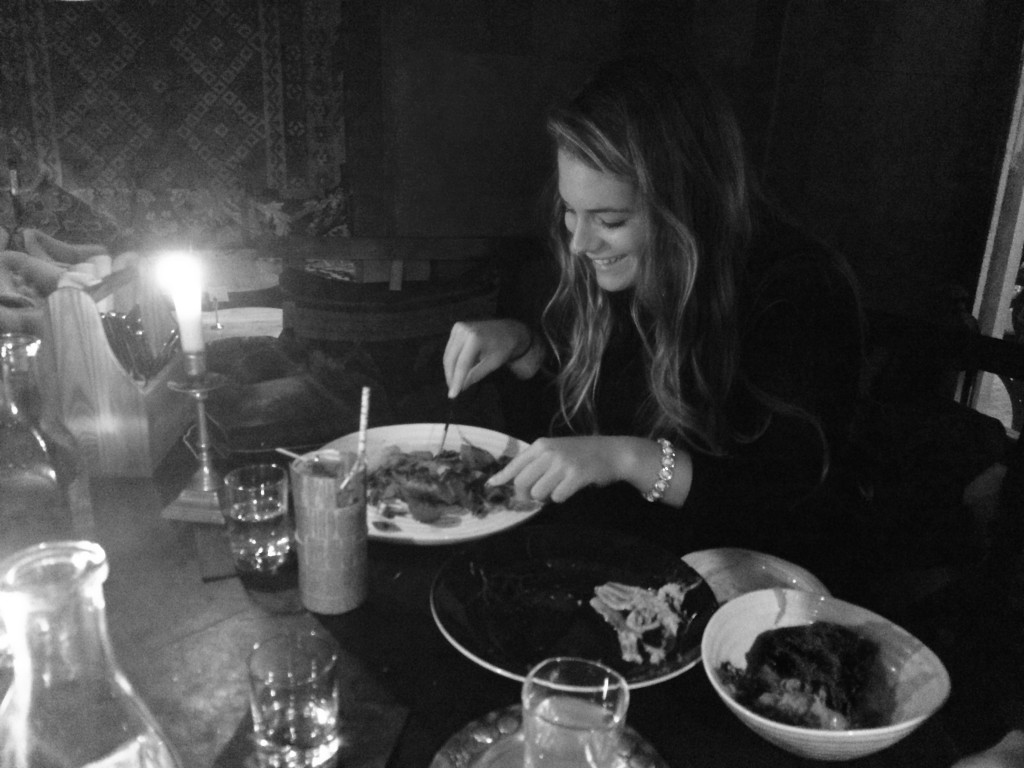 Me in my element: a fork in my hand and four plates surrounding me.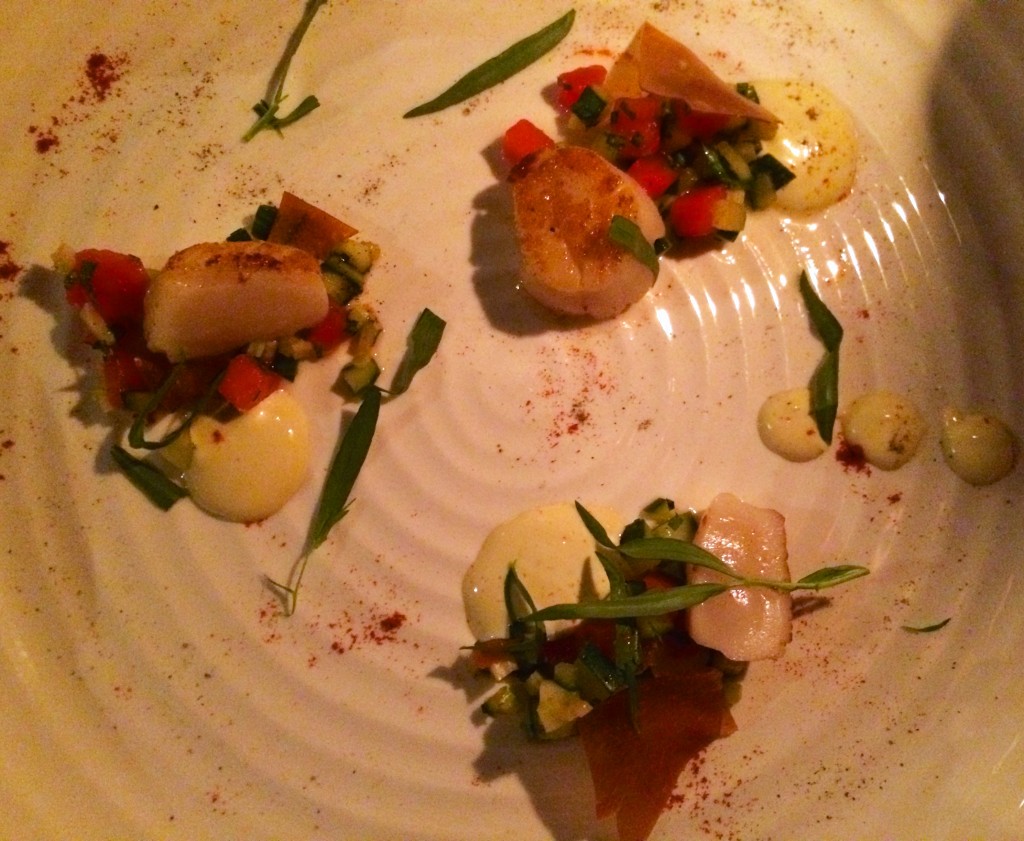 Finally, seared scallops with oyster emulsion, watermelon, tarragon, crisped scallop, and cucumber with the slightest tinge of anise. The cucumber and watermelon relish set off the richness of the scallops perfectly.
We drank, laughed, and talked for hours, bonding over how this was the most expensive meal we've ever purchased for ourselves without our parents footing the bill. Dad, thank you for every meal you've ever bought me, my debit card can't handle being in Europe much longer!
Pharmarium was definitely in the top 10 restaurants I've ever been to, and the drinks will make it very, very hard for me to ever drink Smirnoff and Sprite again.
Now, today is my dad's 50th birthday so I thought I'd do a little shout out since I can't be there to celebrate with him.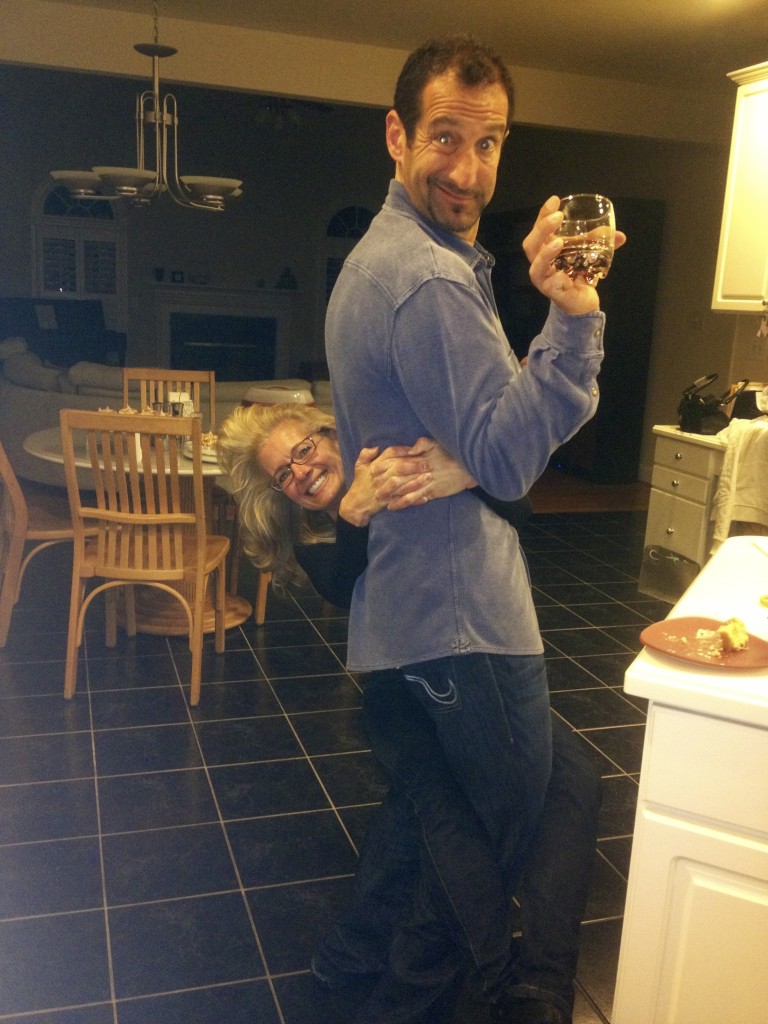 He's the funniest person (him and) I know, and the rock that always holds our family together. Happy 50th dad, you don't look a day over 30. I love you!