Barcelona is infamous for Barceloneta Beach due to the crazy salesman, tourists, and overcrowding, but you still have to go none the less. Sunday morning we hopped in a cab down to the golden sandy stretch, and stopped at a cafe for a quick bite.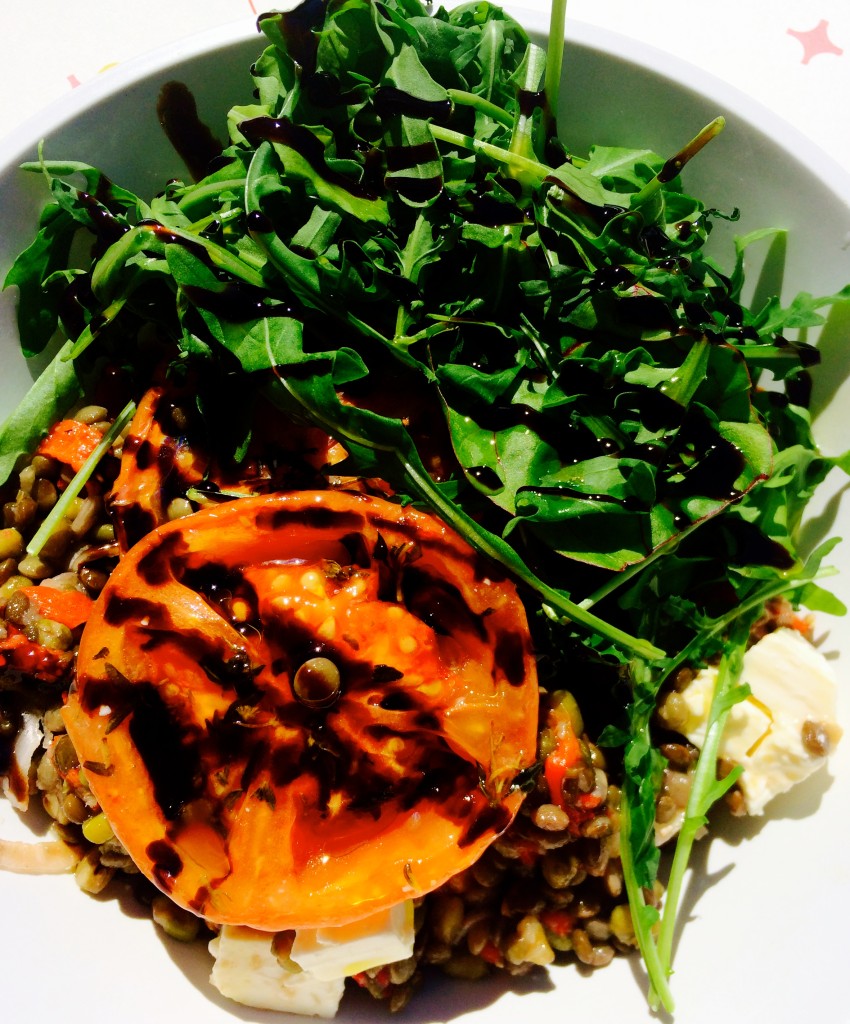 Lentil salad with roasted tomato, feta, arugula, and balsamic glaze. Hello gorgeous.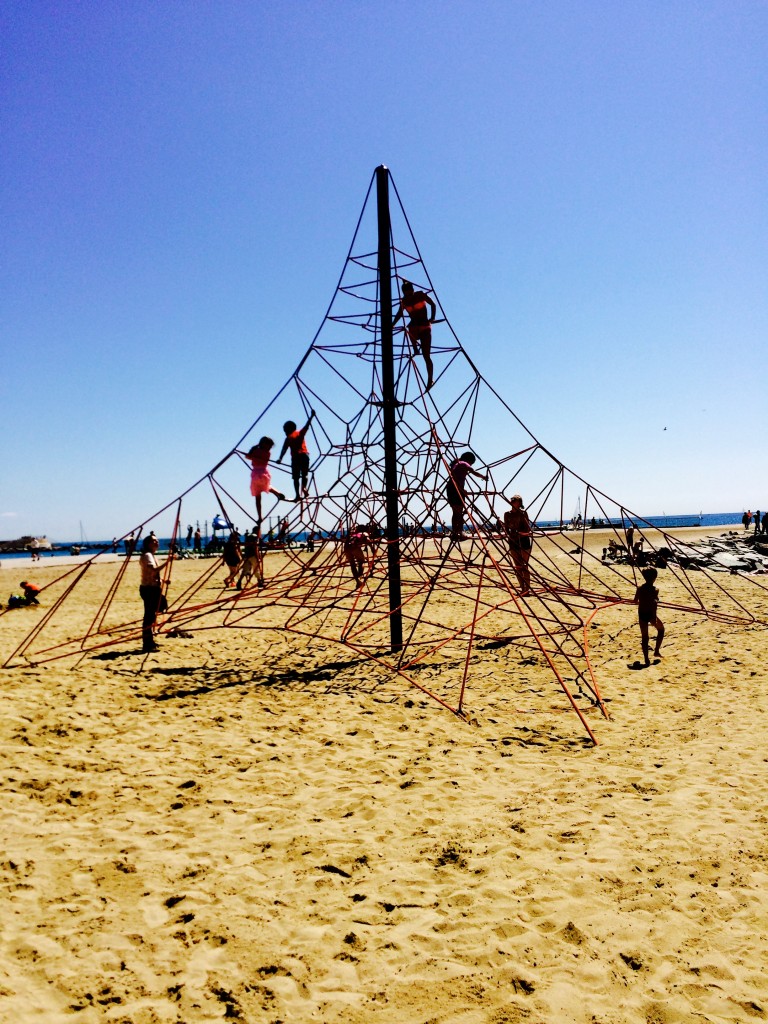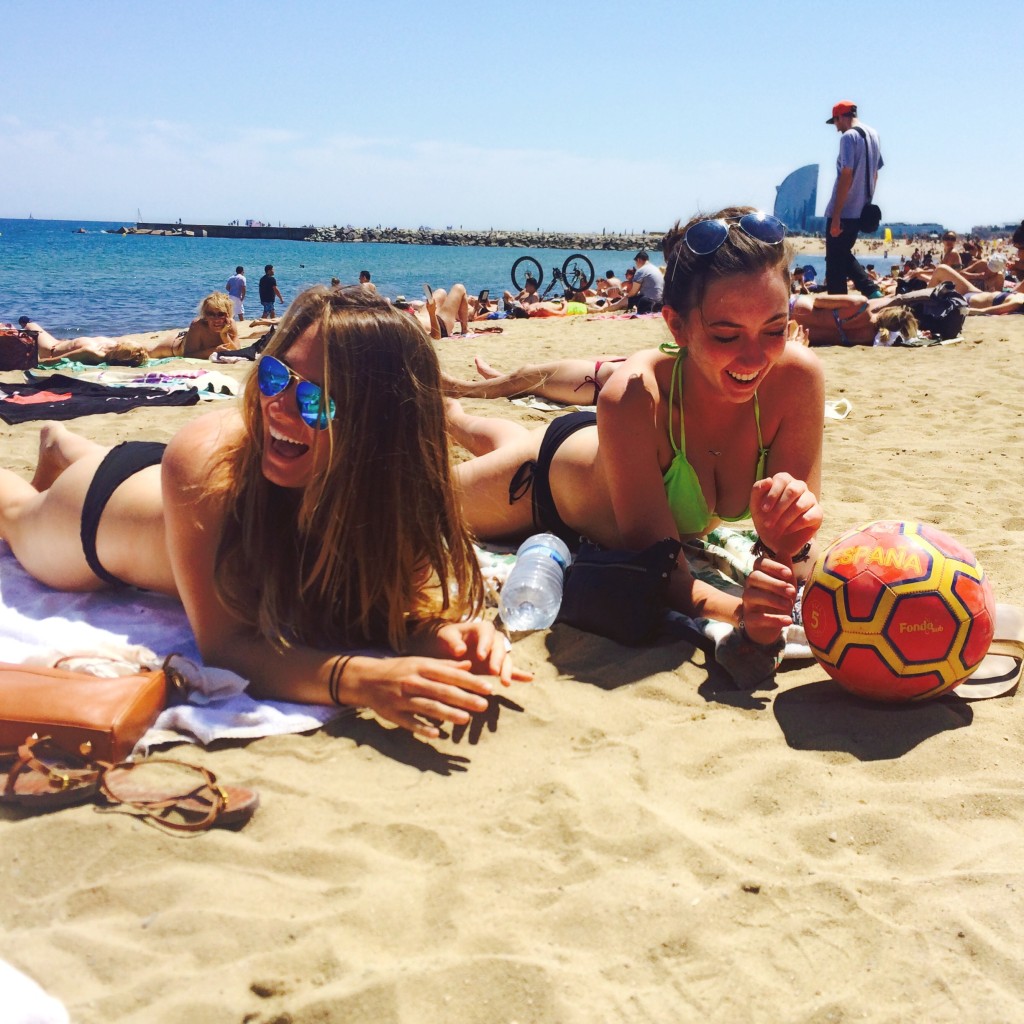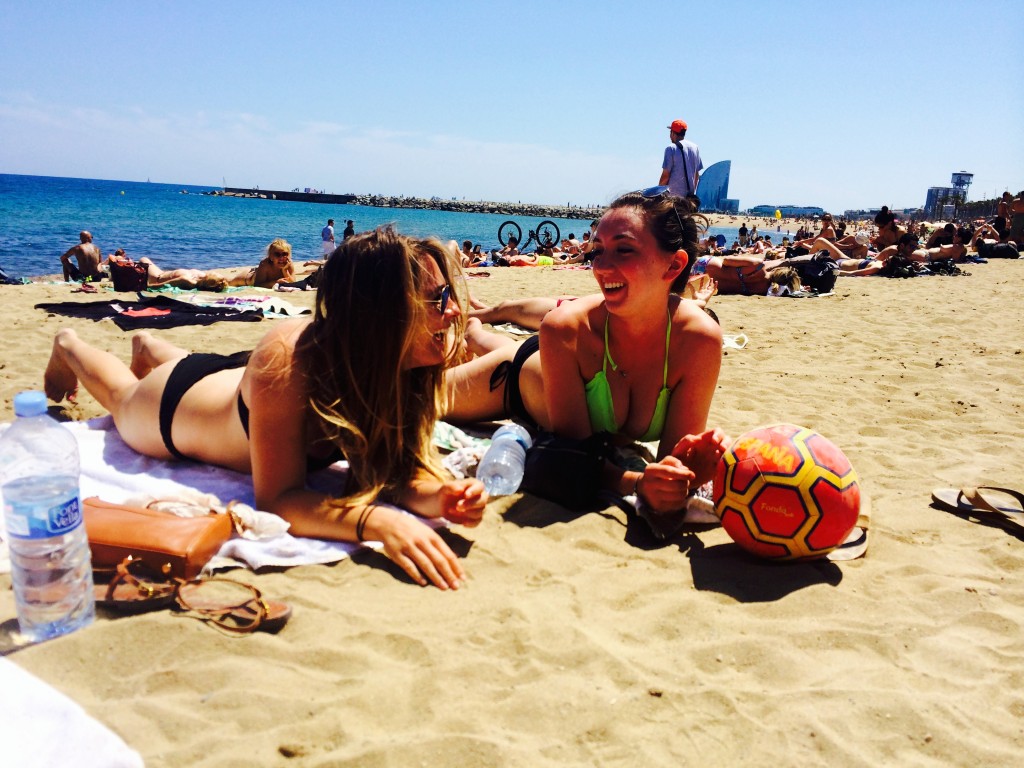 These pictures of Grace and I were candid I swear. The beach was a little crowded, but I think thats part of the fun. Exotic Spanish girls lay topless, obnoxious salesman yelled "beer, cerveza, cold beer, sexy beer" every two minutes, and people played football on the expanse of hot sand.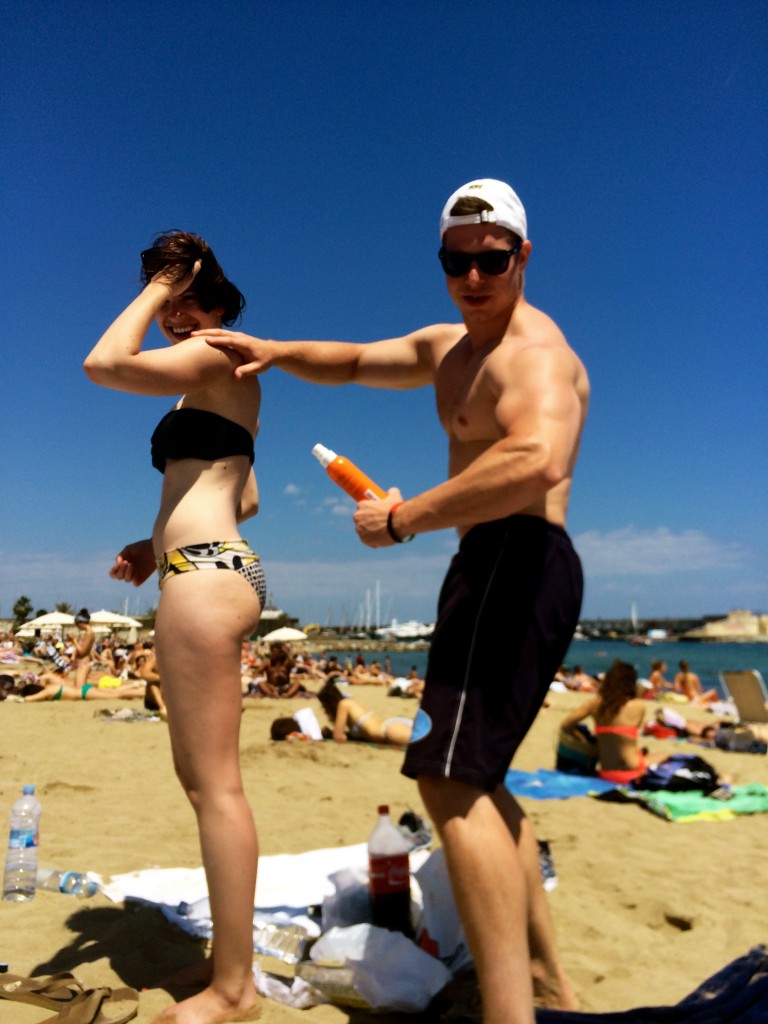 Kyle wanted me to tell you guys that no, he is not in fact flexing in this picture.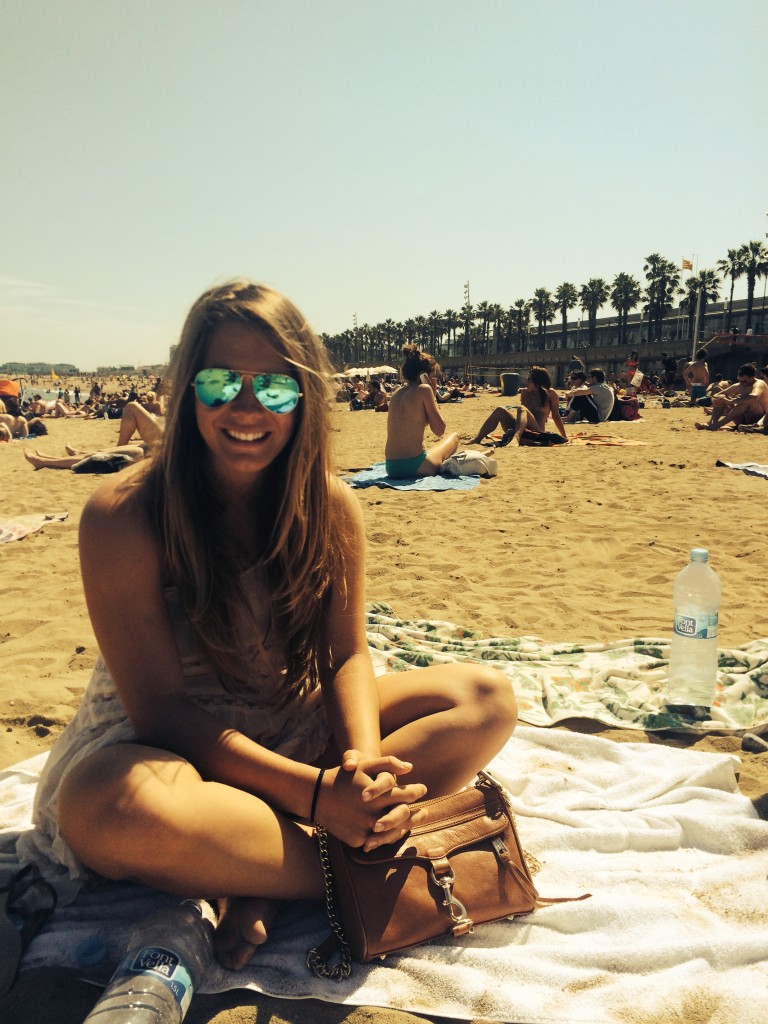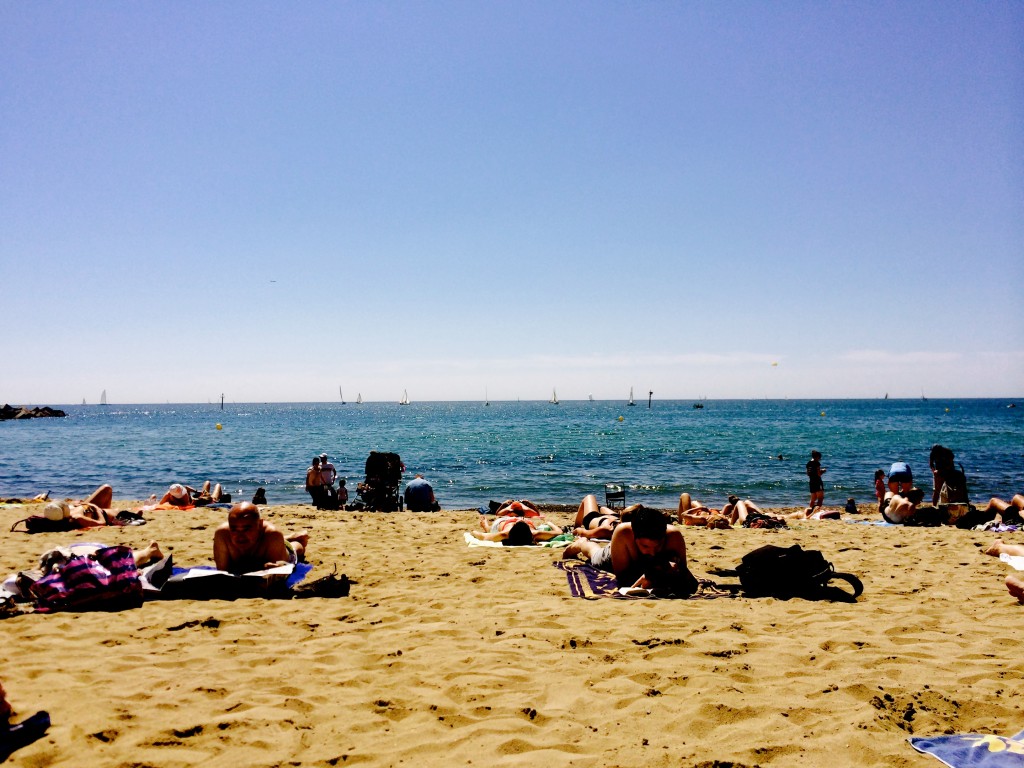 We stayed for 5 hours, and after our skin looked a little too tinged with pink we headed home to wash up for dinner.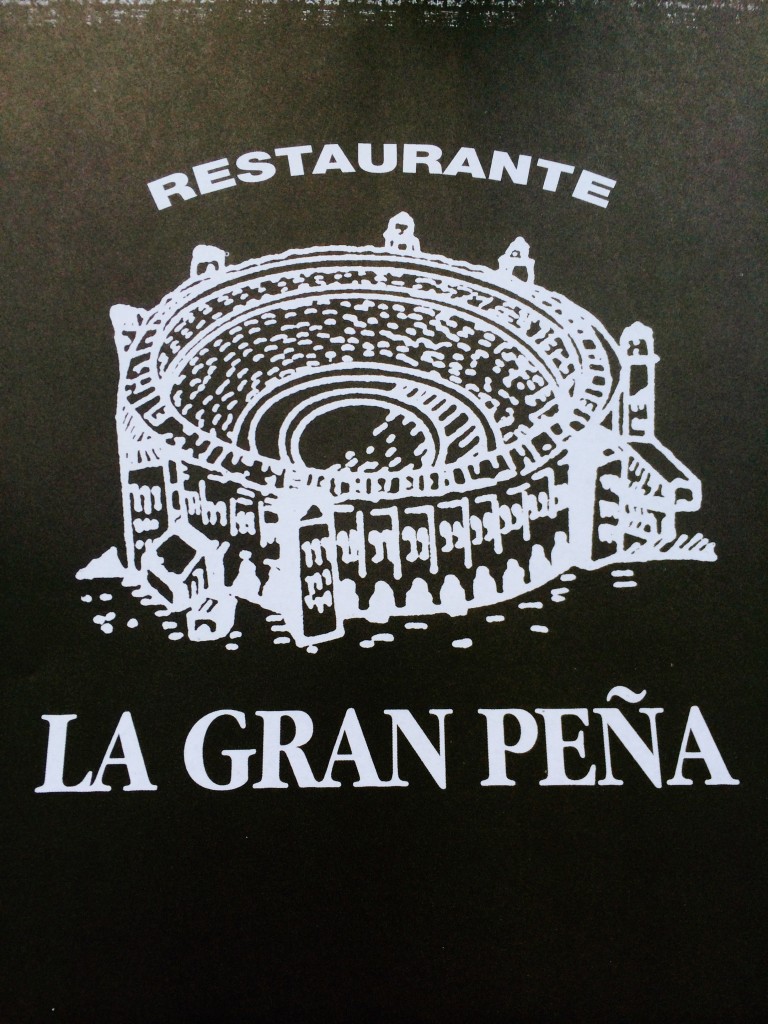 We wandered out of the hotel and down Carrer de la Marina to La Gran Peña, a tiny and charming restaurant with perfect patio seating.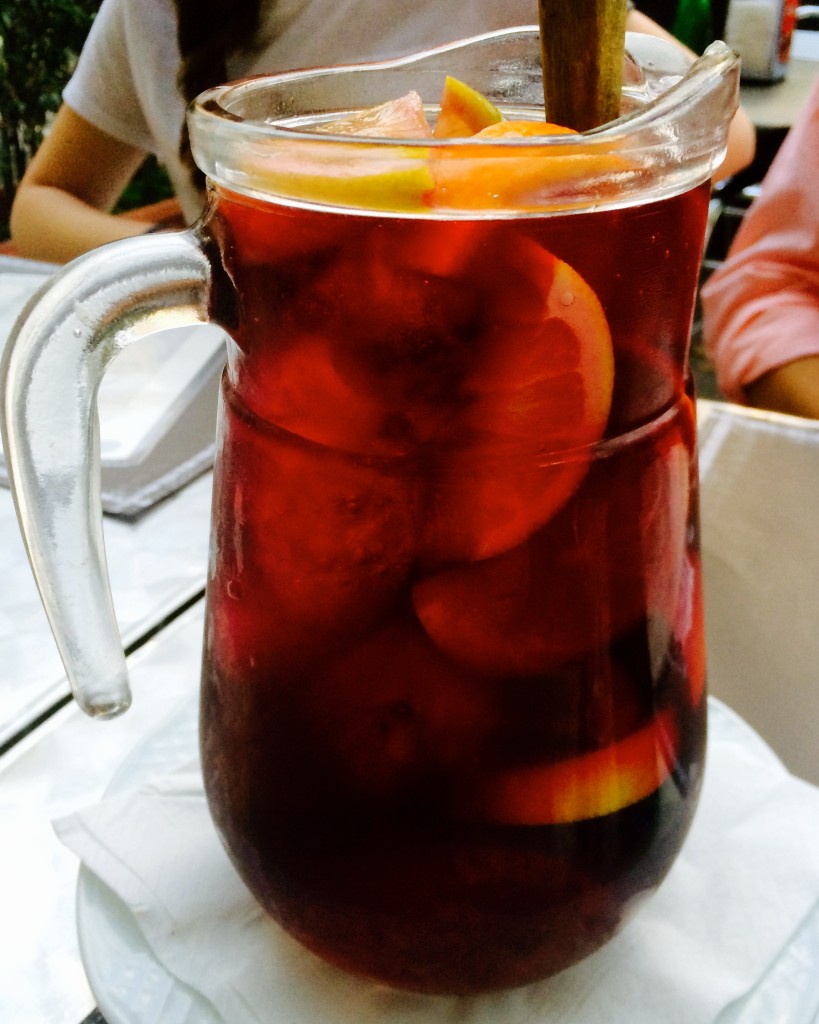 Bubbling sangria with fresh lemon, oranges, and apples slices.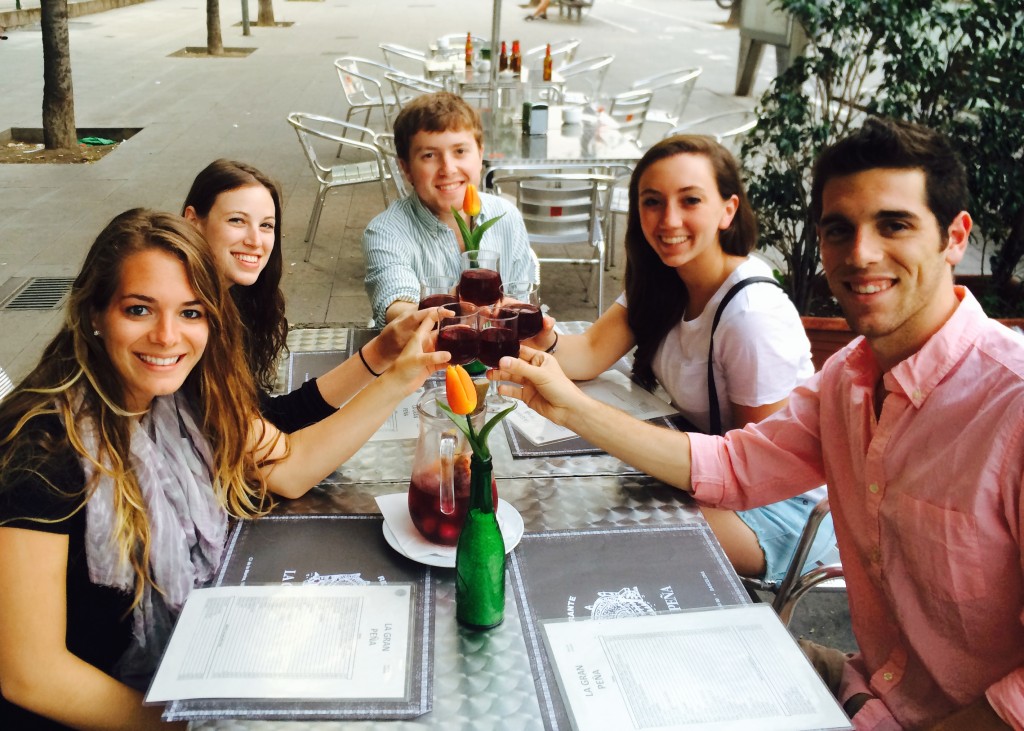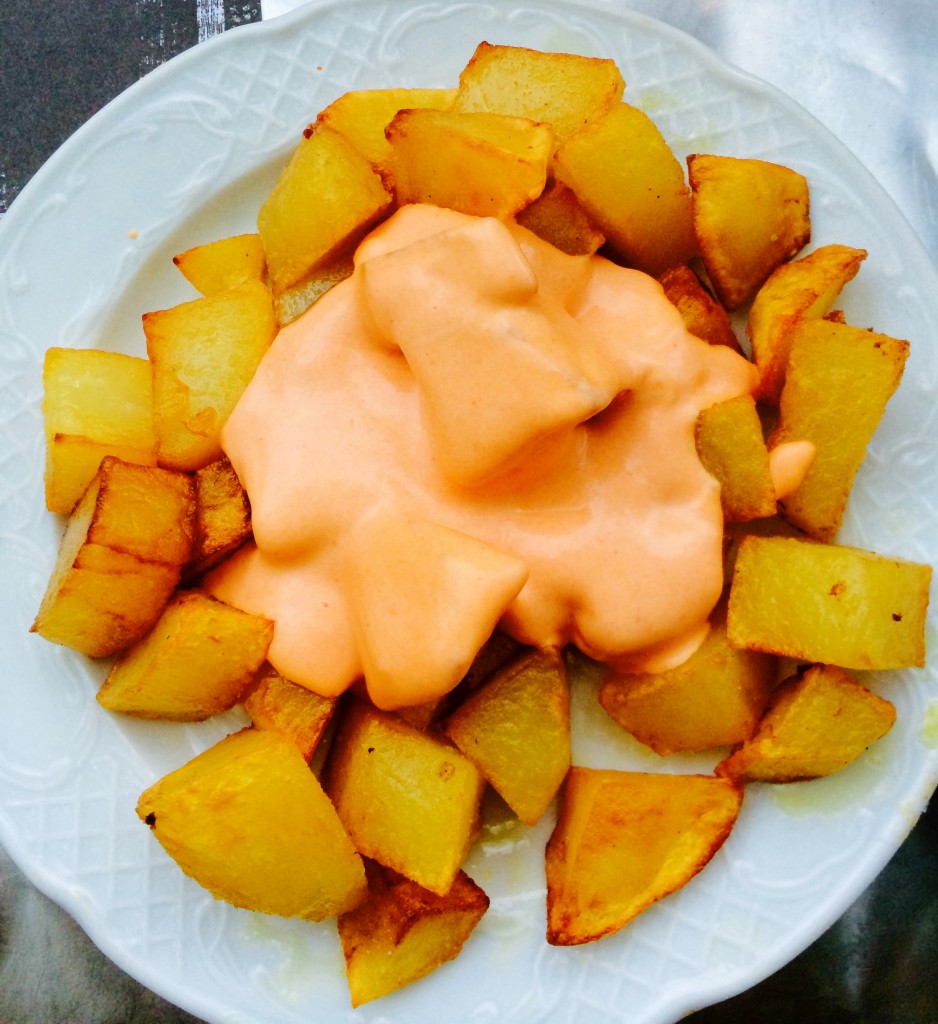 Crispy patatas bravas with a smoky and creamy garlic- saffron aioli. So freaking good.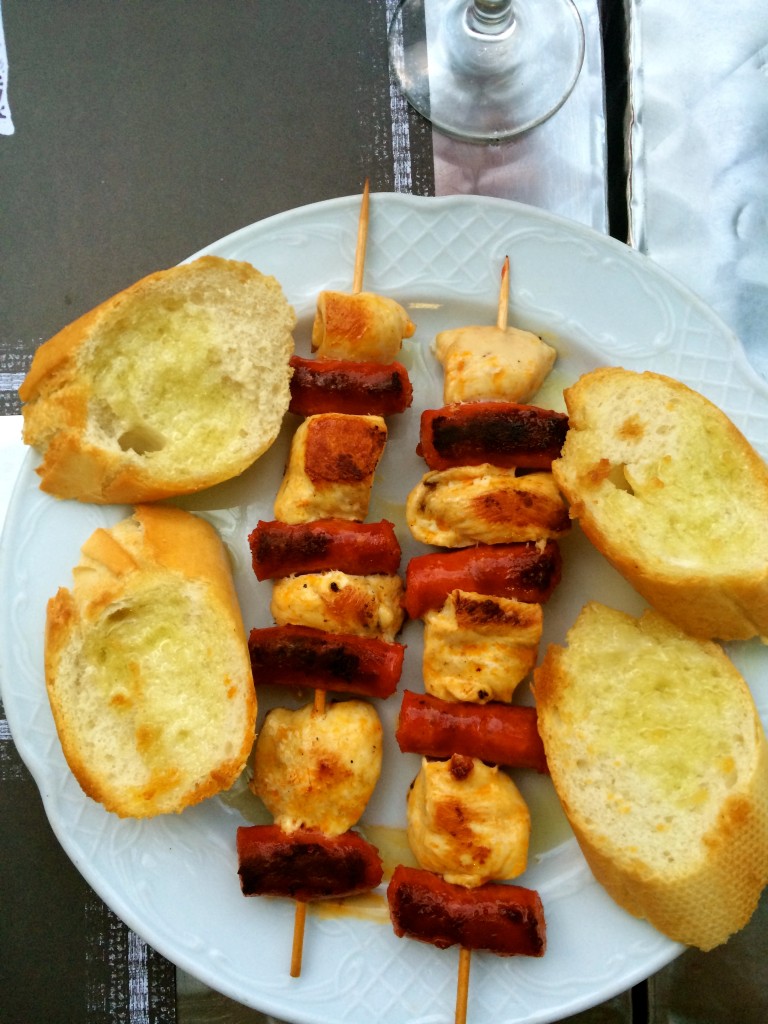 Spanish kabob with chorizo, paprika chicken, and garlic toast, all drizzled with the best olive oil.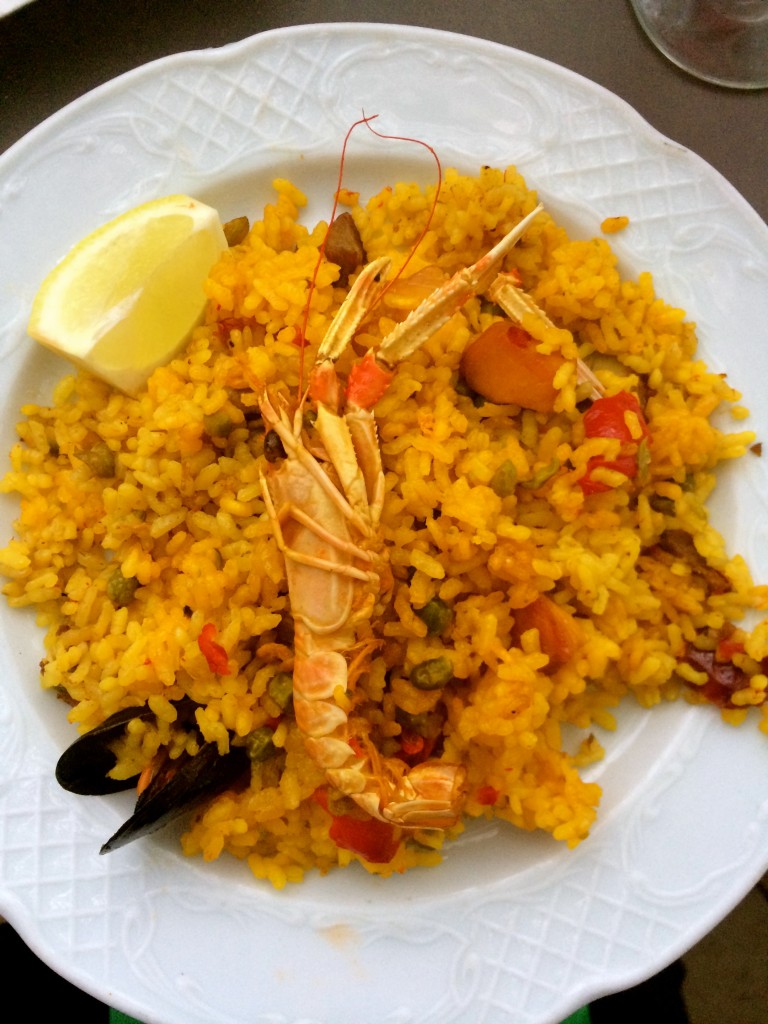 Finally paella! This version with crayfish, mussels, and chicken. I highly recommend this place if you need a good and inexpensive dinner in Barcelona, plus the service was amazing.
We paid the check and thanked the family who owns the restaurant, and headed back to get ready before going out. Warning, the next picture may disturb some audiences.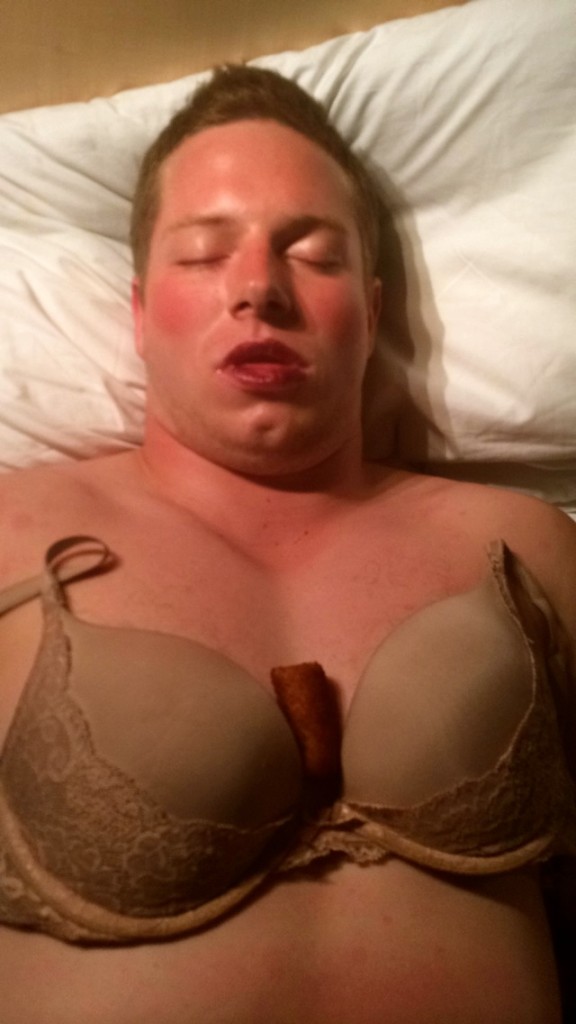 Kyle decided to take a little nap before we went out, and woke up with full makeup, a bra, and a chicken finger on his chest! This is a public service announcement to NEVER fall asleep with your shoes on.
After discovering his new look, he cleaned himself off and we walked to a club on the beach called Opium.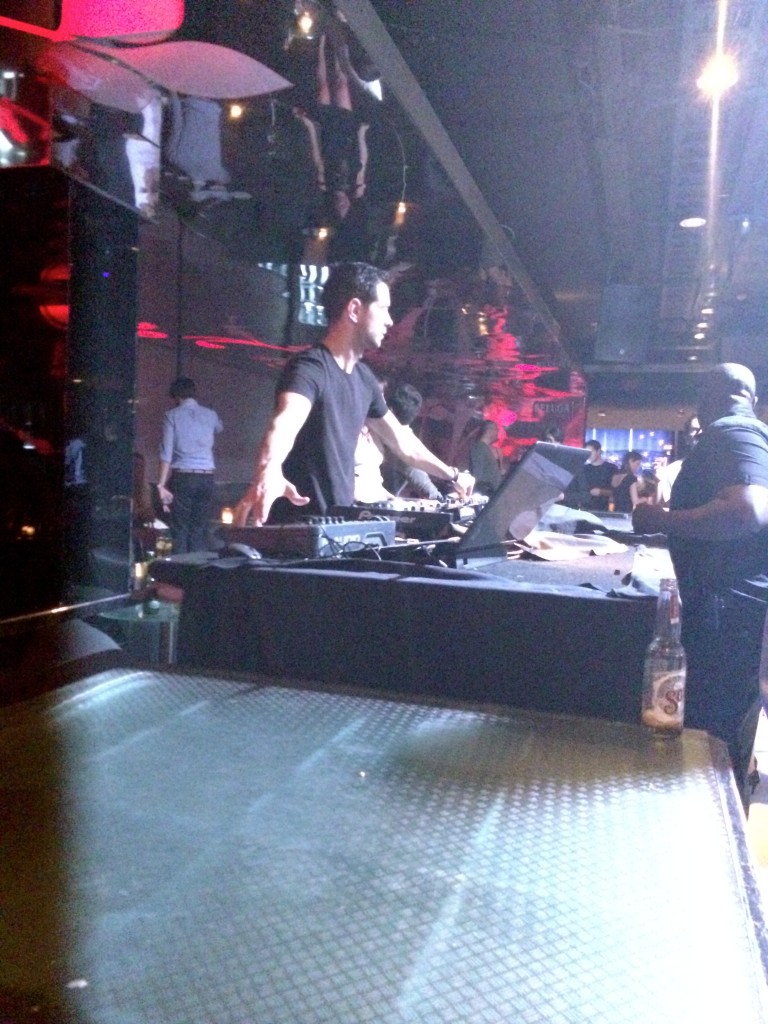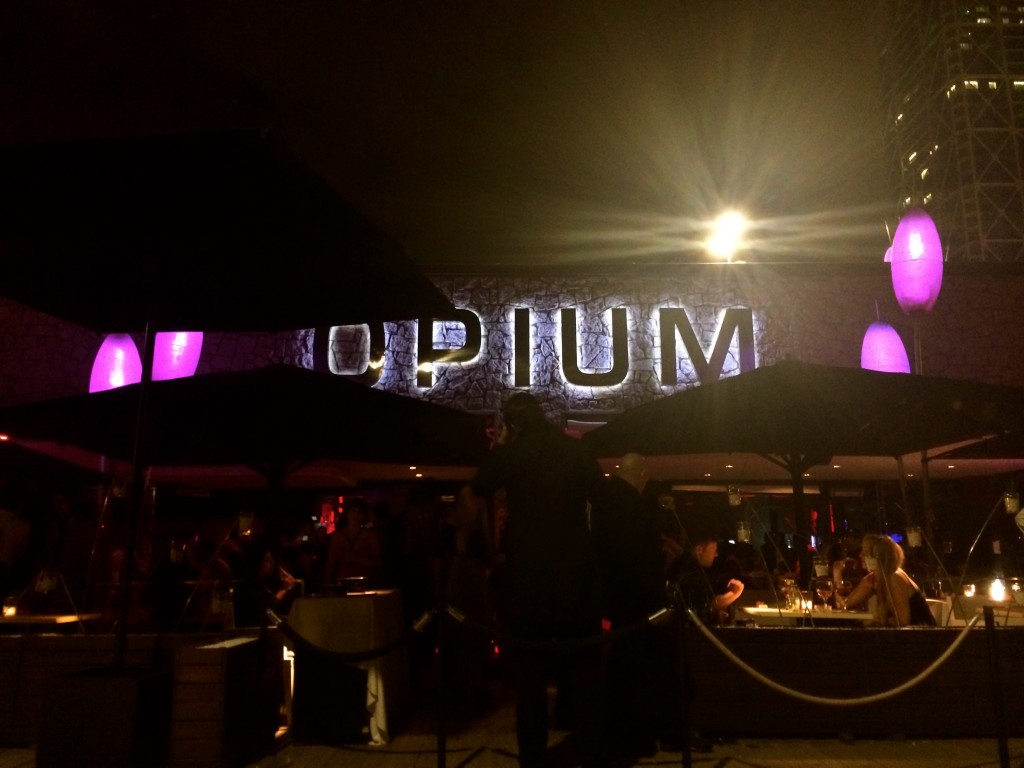 This place was gorgeous, softly lit with fuchsia lanterns, and playing standard American club music that we were all so excited to hear something we could actually understand.
We had to make sure to get a Team Finland (our team for our database project) picture.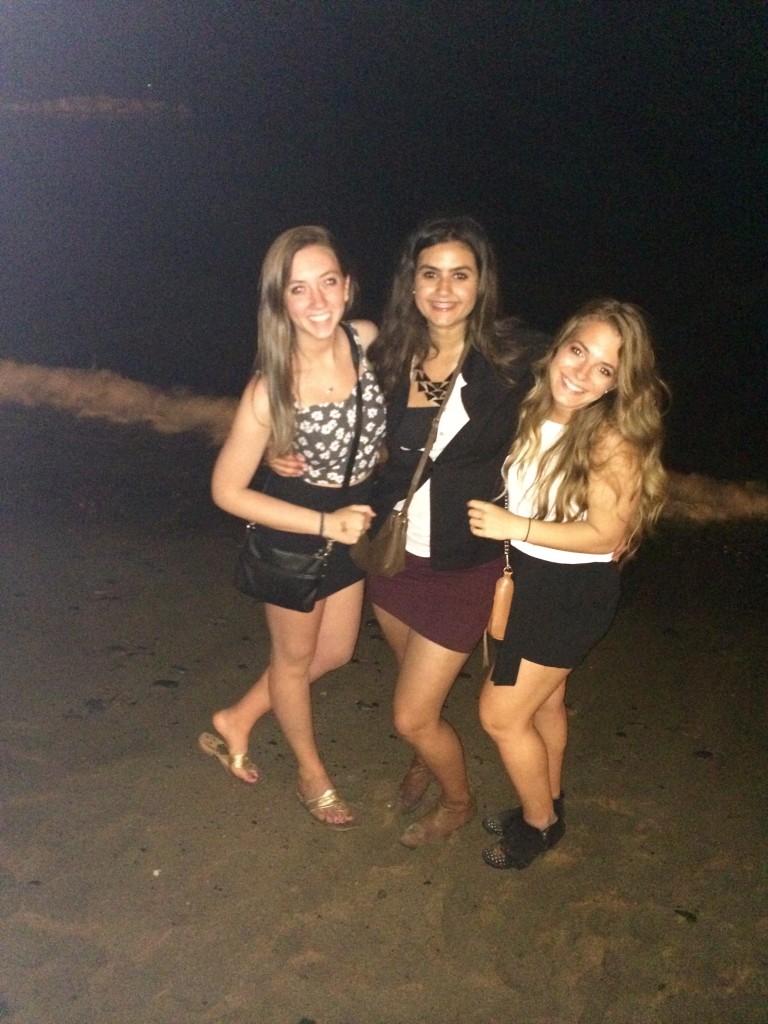 After the club had closed at 5am, we headed towards the beach to watch the sun come up. There was a group of British guys next to us that had way more than their fair share to drink, and one decided now would be a really good time to go for a dip in the ocean. Naked. The next picture is probably NSFW.
He was way more brave than our guys; they dipped their toes in and immediately ran out screaming. We laid in the cool sand talking until 6 and watched the sun come up, an experience i'll never forget.
Unfortunately this marks our return back to Sweden:( Barcelona has been too good to me!