Today is sadly our last 24 hours in Berlin, so we decided to fit in as much as possible. As a warning this is a long post, but I've put in plenty of food porn to keep you entertained 😉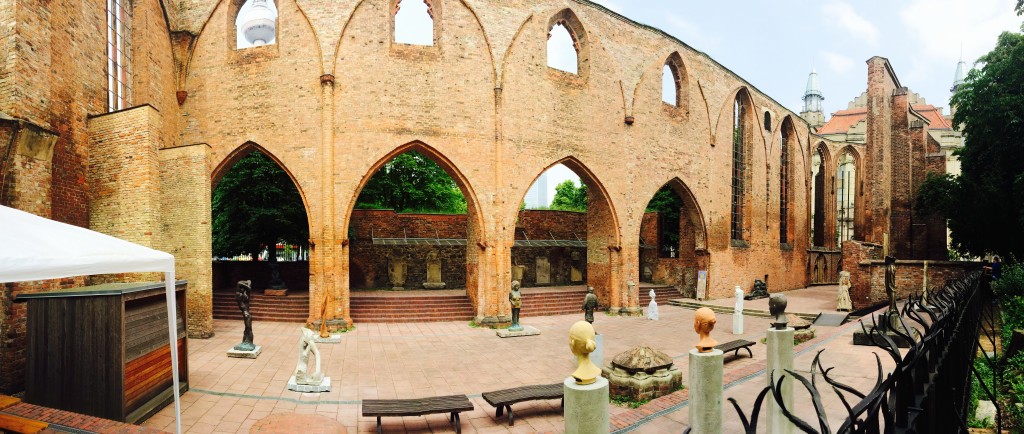 We started off walking around the city and found this beautiful old cathedral just a few blocks from our apartment.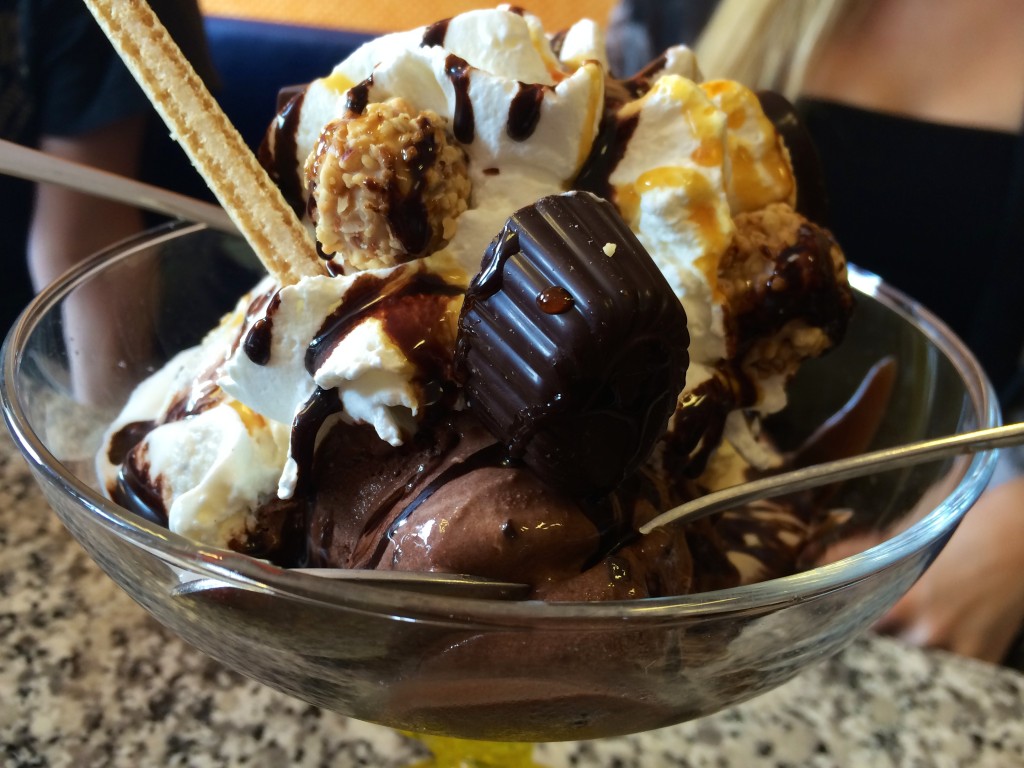 Already in need of something to keep us going, we ordered this bad boy. 4 generous scoops of vanilla bean and chocolate ganache gelato, drizzled with chocolate sauce and topped with truffles and whipped cream. Oh yeah, it was THAT good.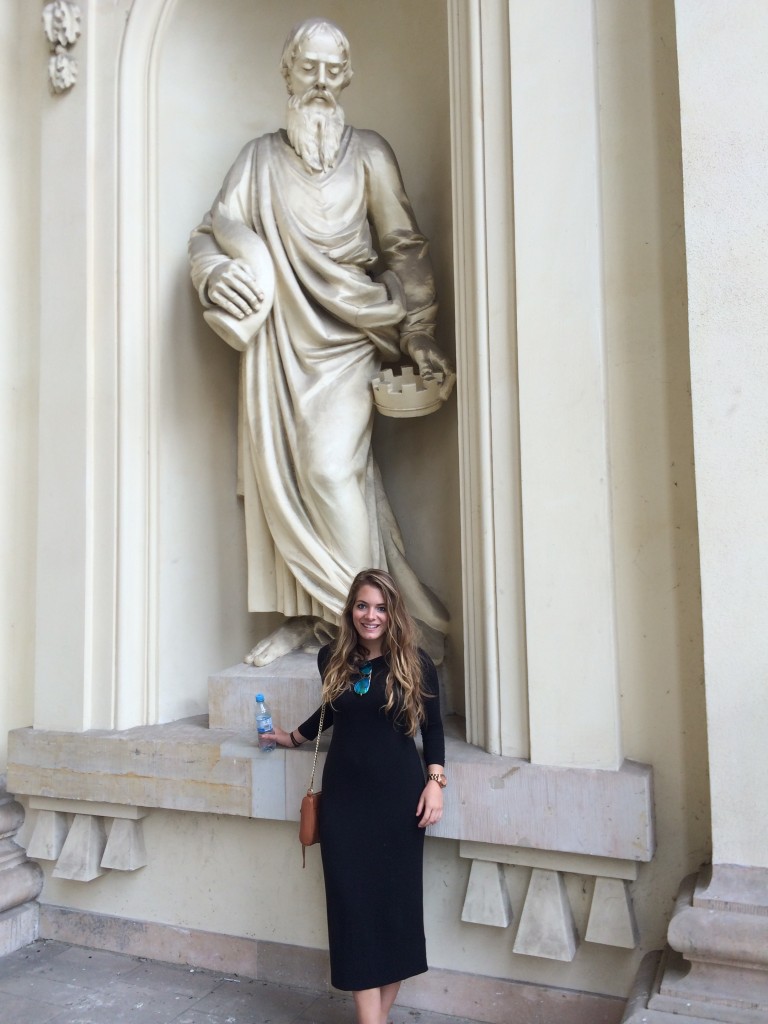 I met a friend, but by the looks of it he doesn't look as excited as I do…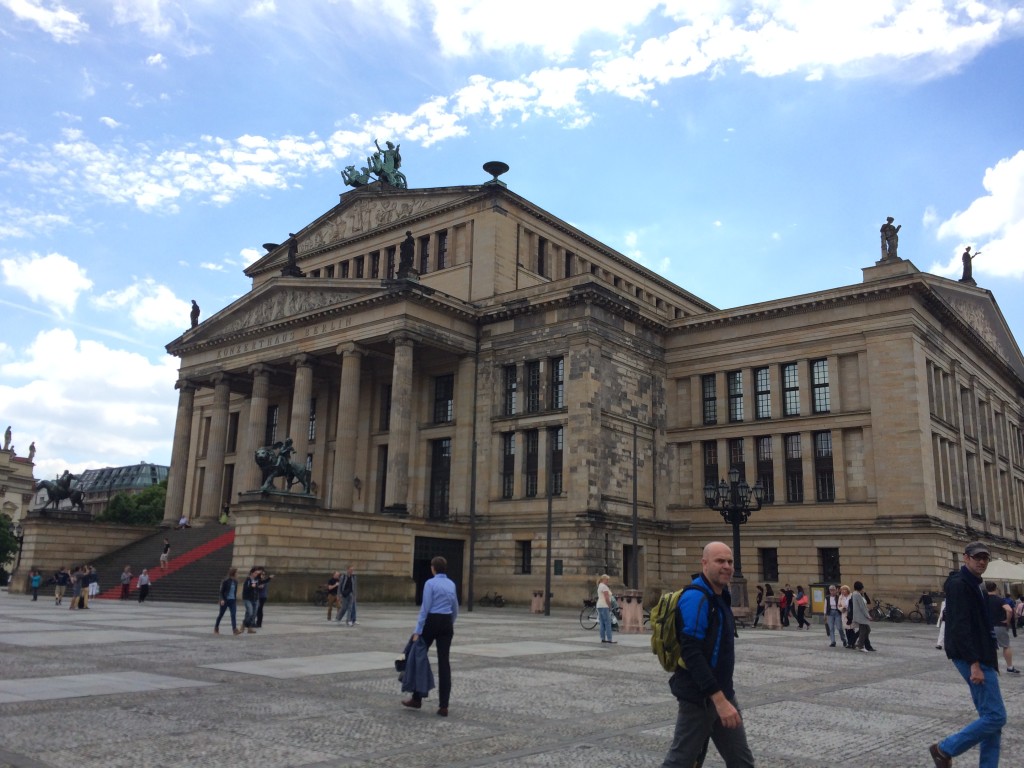 We came across this square of the most beautiful buildings I have ever seen. Clearly, I was really into taking panoramas. We needed to get to Checkpoint Charlie, but as I'm sure you could've guessed, there was no way we were going to walk that far. Conveniently, we ran into a man with this 10 person bike!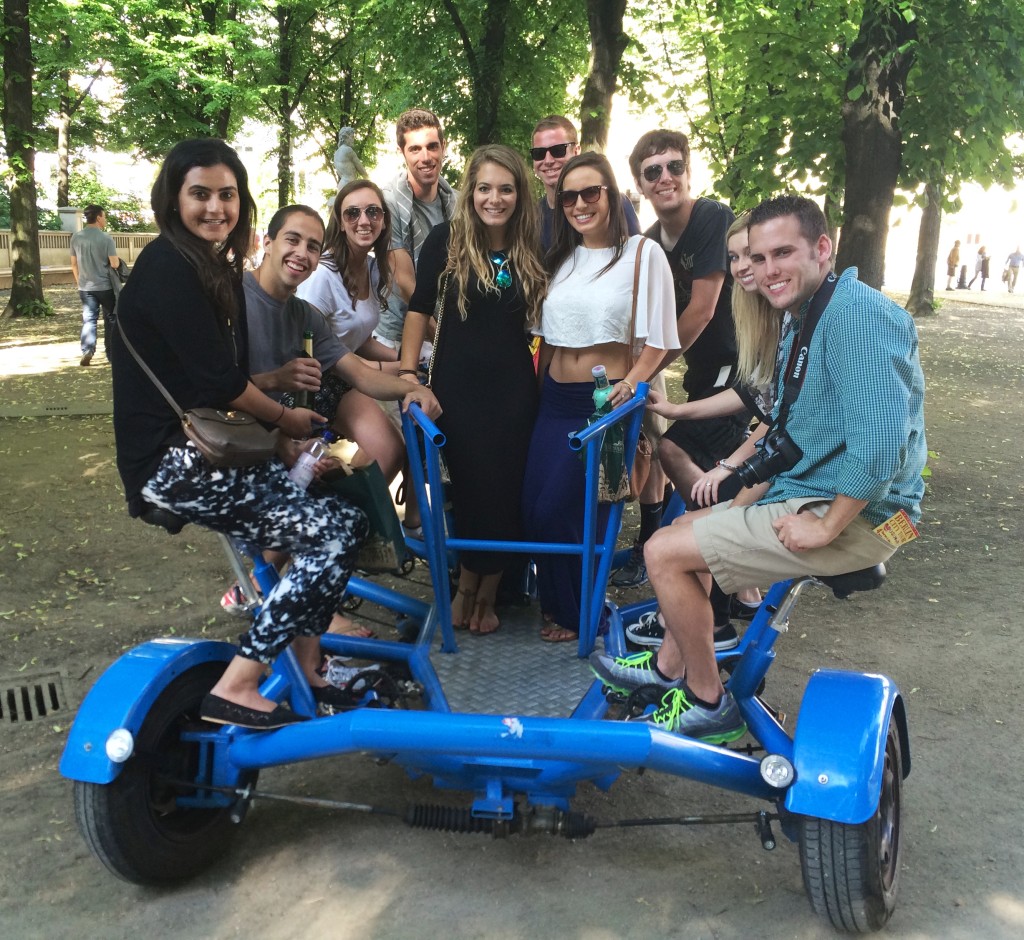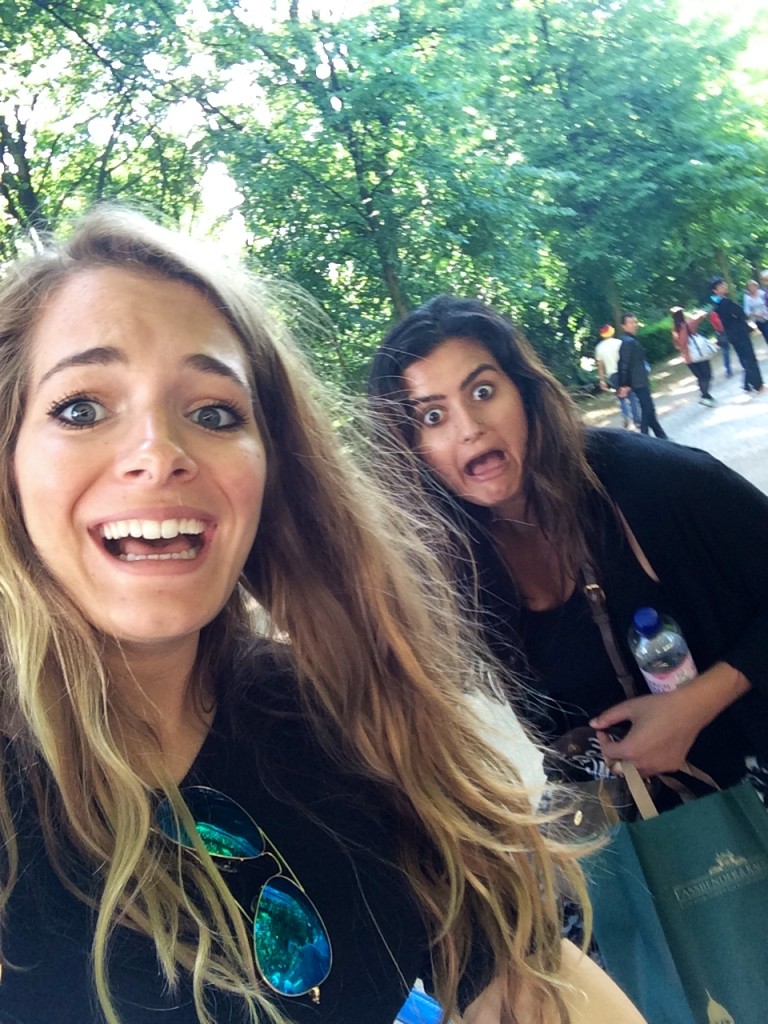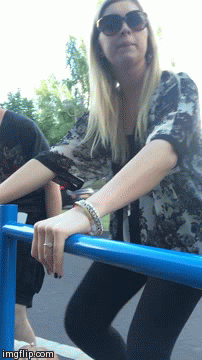 Manahil looked so scared, and rightfully so. Right when we hopped off Kyle informed us that the man in charge of steering the bike and braking (two pretty important operations) was drunk beyond belief. I'm so glad I didn't know this until after I got off! This was one of the funnest (maybe a word?) things we've done; we could barely breathe from laughing so hard by the end of it.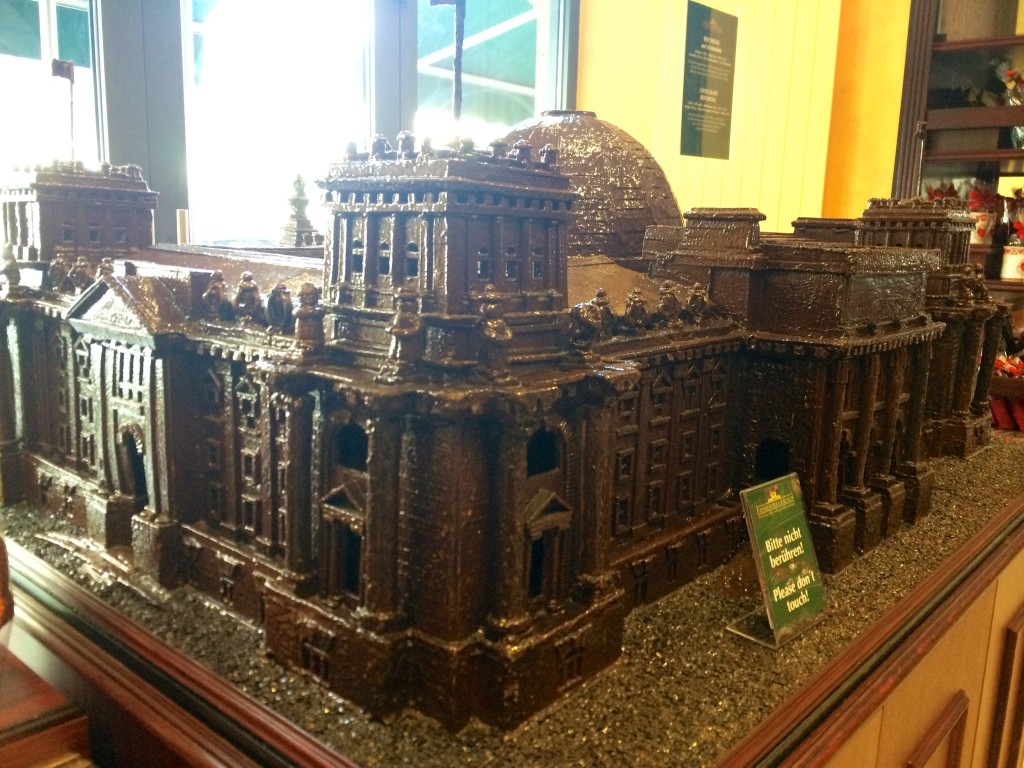 So, what better to replace all those burned calories than with chocolate?? We saw this giant 700lb chocolate display in the Fassbender and Rausch store window, and shoved our way inside to the mecca of all chocolate shops. Truffles of every flavor beckoned me over, and who am I to say no to German Chocolate?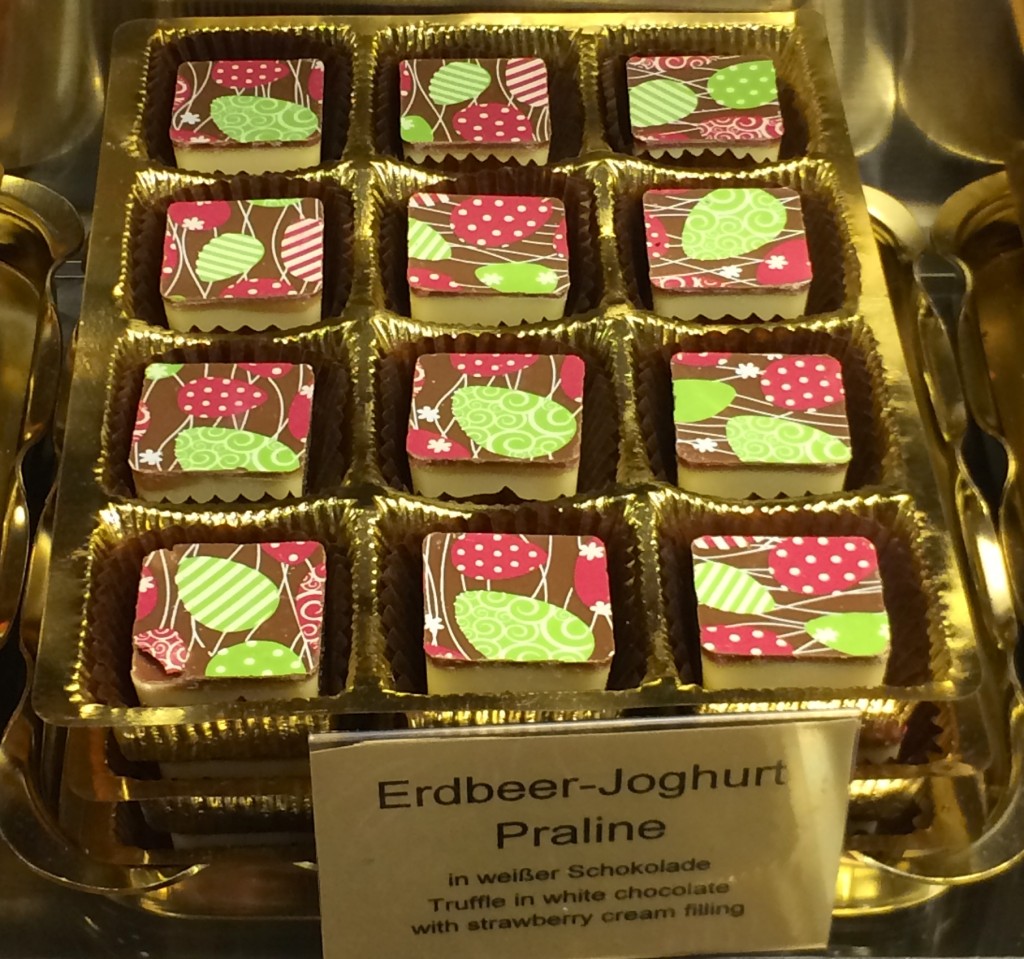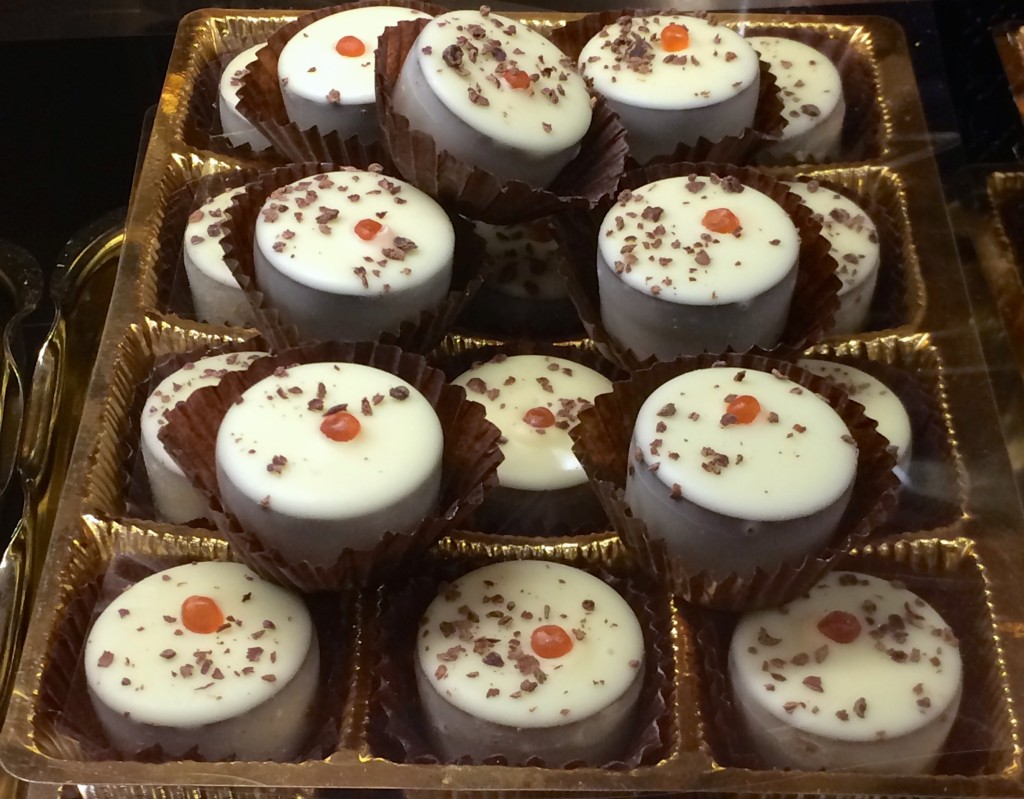 I think I blacked out for a few minutes and somehow ended up with a box of 12 of these beauties. I picked flavors I've never seen before like lemon-thyme-dark chocolate and prickly pear-white chocolate.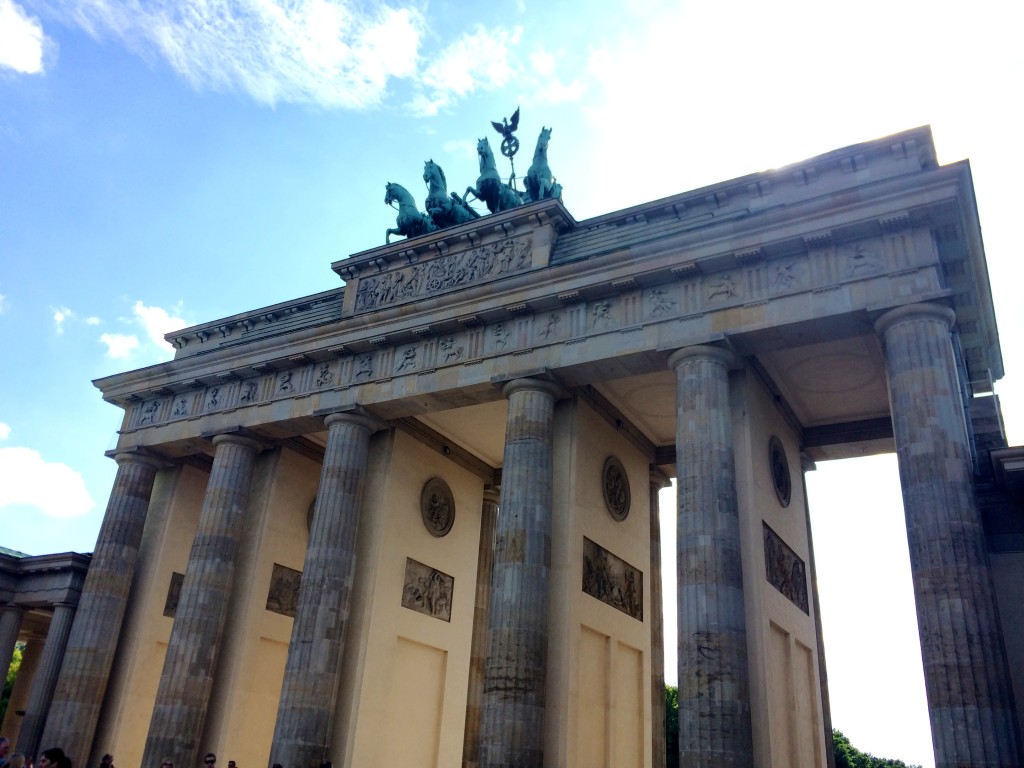 The group managed to pry me out of undoubtably the greatest place I have ever been, and we headed to the Berlin Wall and past the Brandenburg Gate.
Finally we made it to Checkpoint Charlie, the place where you entered the American part of Berlin during WWII. I couldn't resist a picture with the handsome guards 😉 The Berlin Wall was chillingly beautiful to see with all of the graffiti protesting its placement. It's horrible to imagine the thought of being separated from your family by the concrete monstrosity, and getting shot if you tried to cross.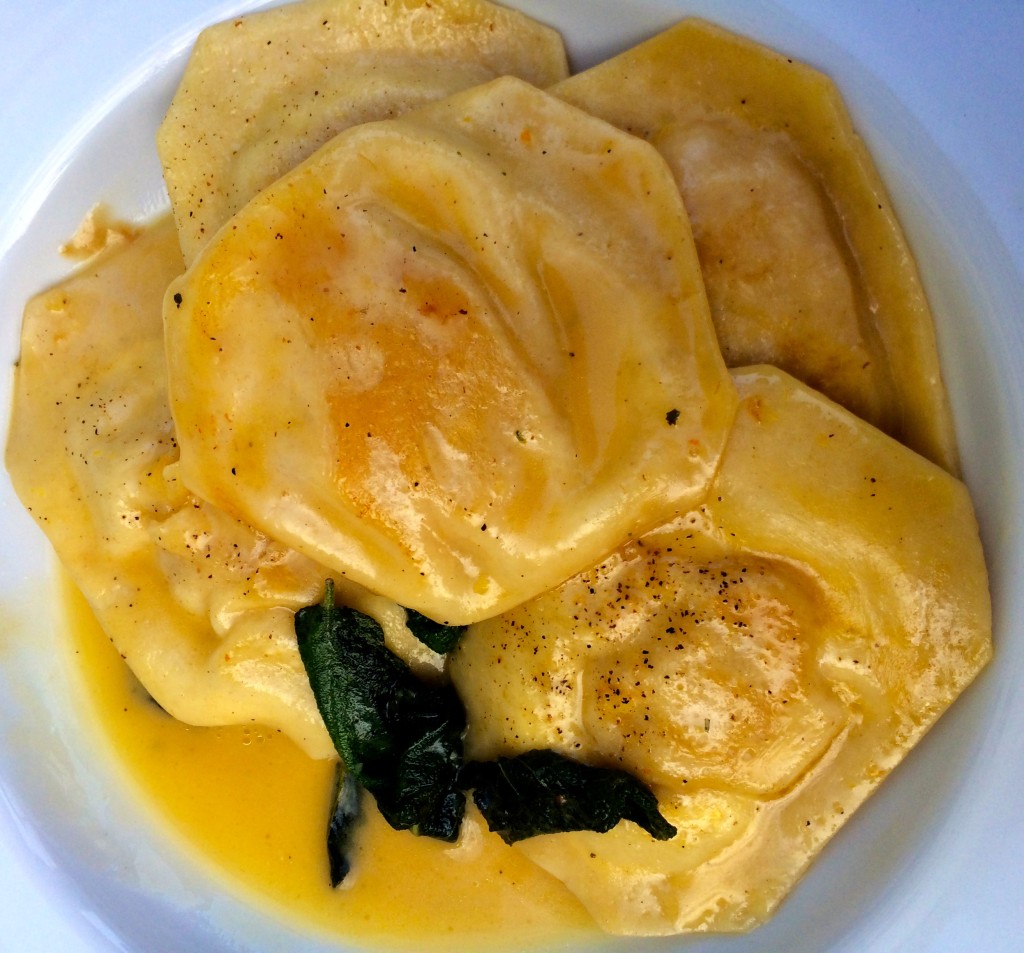 Stomach rumbling, we made a quick detour to an Italian restaurant for one of my favorites: pumpkin ravioli with sage butter. Expect this recipe to be posted as soon as I get back!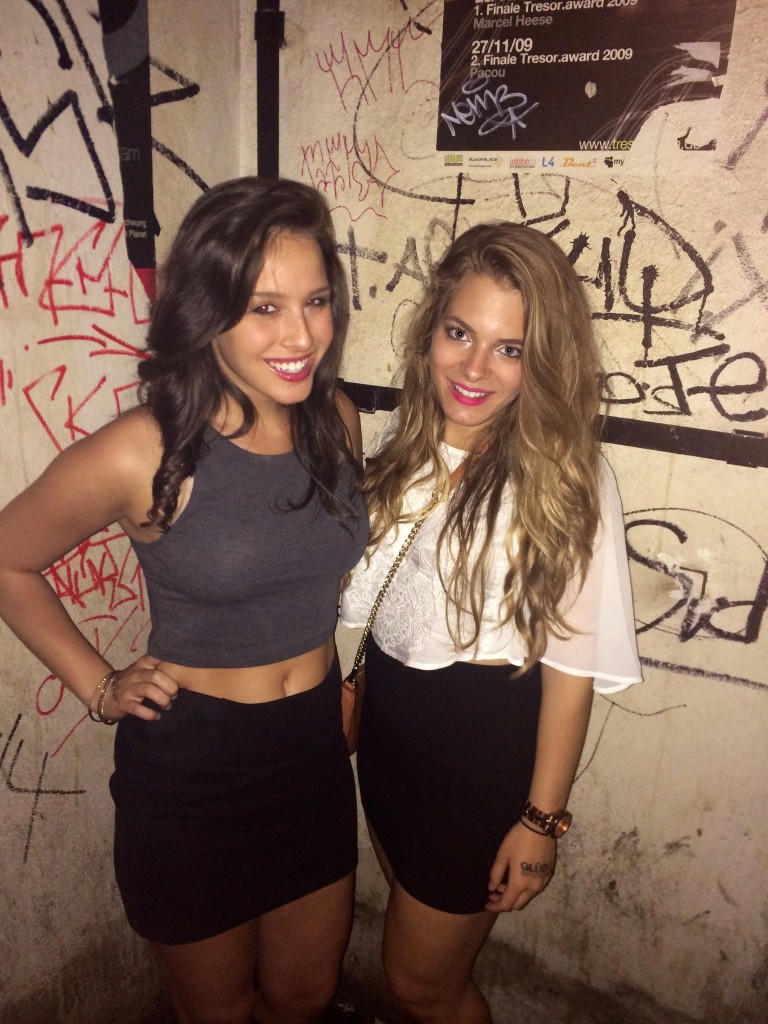 We ran home to change, and then headed out to one of Berlin's best clubs, Tresor. Set in an abandoned power plant and known for the techno, we knew we had to go while we were here. Pictures are discouraged to protect the privacy of the clubgoers, but I decided to be a rebel and get a quick one of Olivia and I.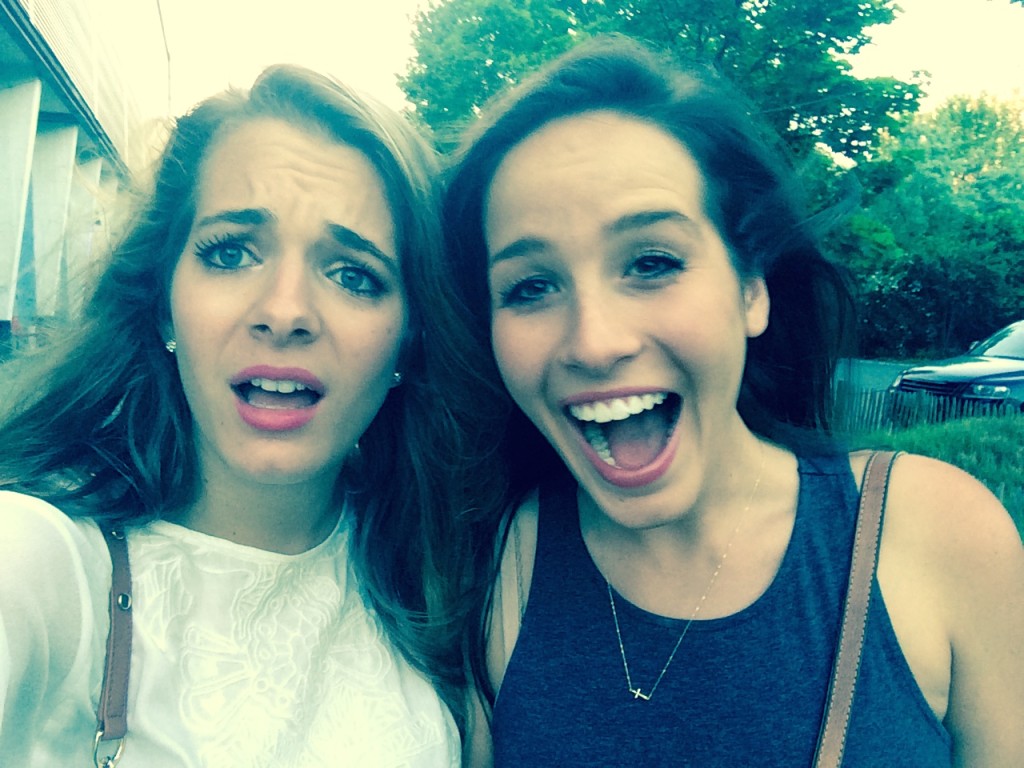 We left Tresor at 6am, head pounding from the blaring techno inside. Our faces show how shocked we were to find that the sun was already up! Our flight left in just a couple hours, so we sprinted, okay took a cab, home and packed in less than 30 seconds.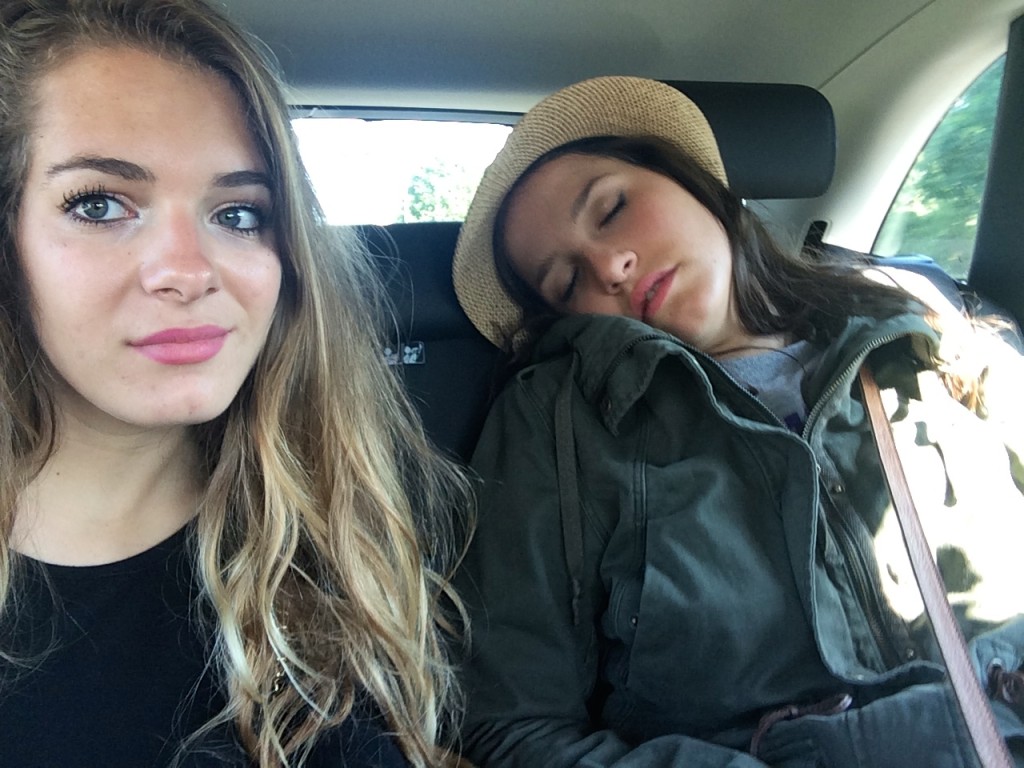 Olivia was asleep within 30 seconds of getting in the cab, and my face tells that I wasn't awake too much longer either.
Berlin was by far the best weekend I think I've ever had. From the lively culture to the amazing food, I can 100% see myself going back here. Who's coming with??