Last week some of my girlfriends and I had our first book club meeting, and if joining a book club doesn't make you feel more like an adult, I don't know what will. Granted, all of us are under the age of 25 and might've described the book as "lit", but still…We read The Defining Decade, which is about making the most of your twenties in all aspects: socially, at work, with your health, etc.
So many of author Meg Jay's points resonated with me: ranging from the negative effect of comparing your life to others' on social media, to the strength of weak ties (relationships outside of your close circle that often have the most dramatic impact on your life). Weak ties are one of the most important factors in what has gotten me to where I am today; from the college I went to, to the job I have now, all of that is because of amazing people I happened to meet along the way.
Hearing the importance of that validated makes me vow to branch out more and go to that networking happy hour even though we all know I'd rather be at home in sweatpants watching Diners, Drive In's, and Dives. All that aside, the book was very impactful and if you're in your twenties/early thirties I couldn't recommend it more.
I was trying to think of what a good book club snack would be since I couldn't possibly have a gathering without food, and for some reason I just couldn't get the idea of blueberry muffins out of my head. They seemed a little too healthy for an 8pm meeting (feel free to question what my idea of "healthy" entails), so I took my beloved Ina Garten's blueberry coffee cake muffin recipe and added a streusel topping for good measure.
The topping when baked in the oven turns into a crispy buttery sugary lid that turns these from "good" into "oh-wow-how-did-I-eat-three-in-one-sitting"…. Obviously speaking from experience here.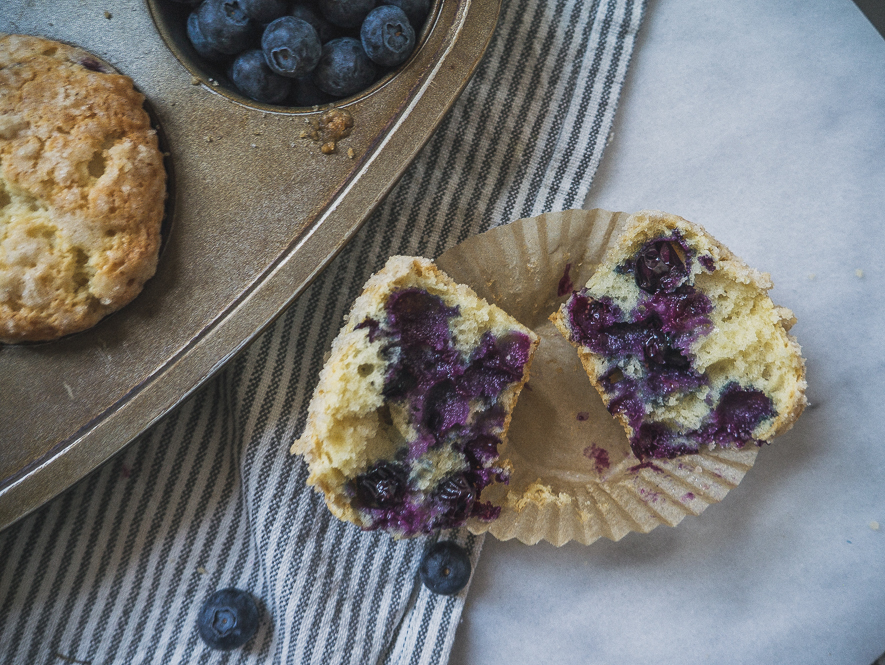 I love this recipe because the muffins are aboslutely loaded with blueberries (see above), it's so easy, and you have the best smelling kitchen in just 30 minutes. Here's how you make them: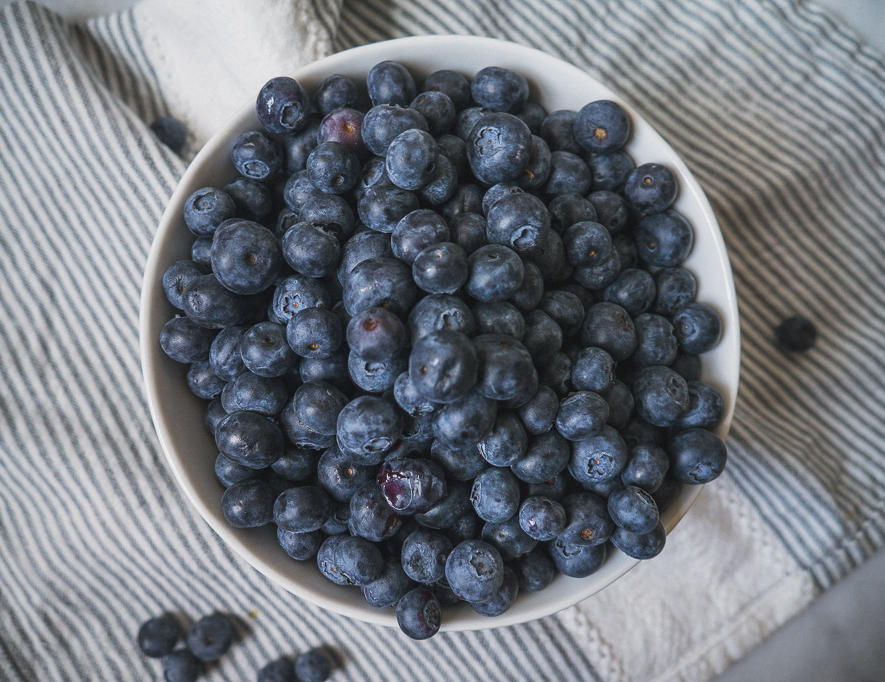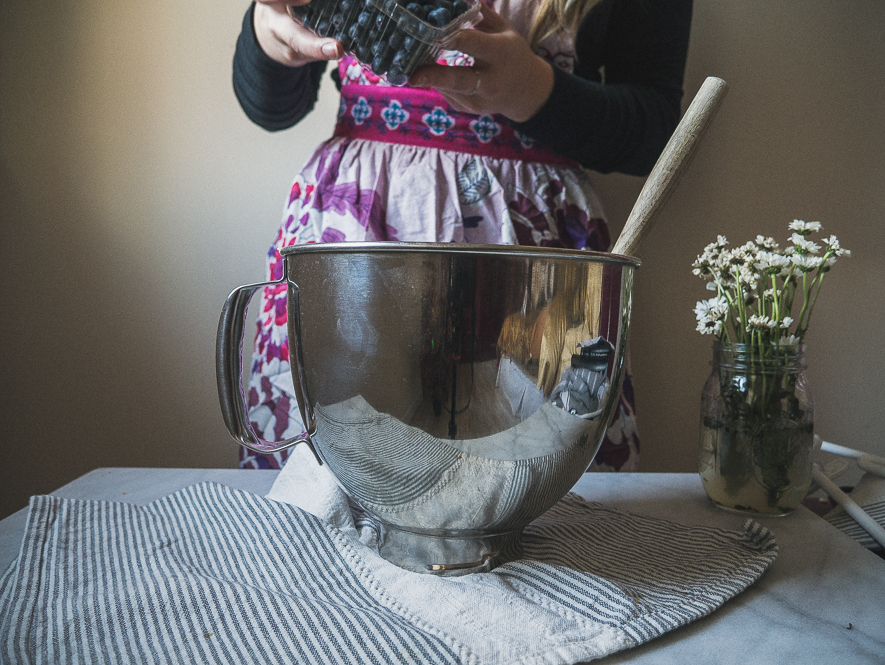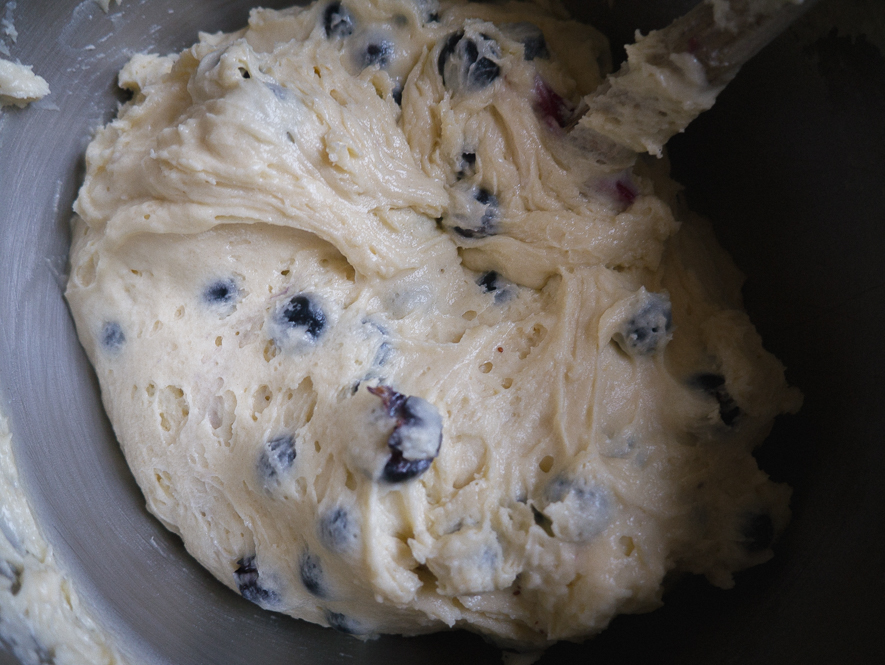 Cream butter and sugar together using your stand/hand mixer, and add in eggs, sour cream, and tons of vanilla. If you're scared of having dry muffins, I promise the sour cream prevents that from happening!
Add in your dry ingredients, fold in those blueberries, and you're almost done!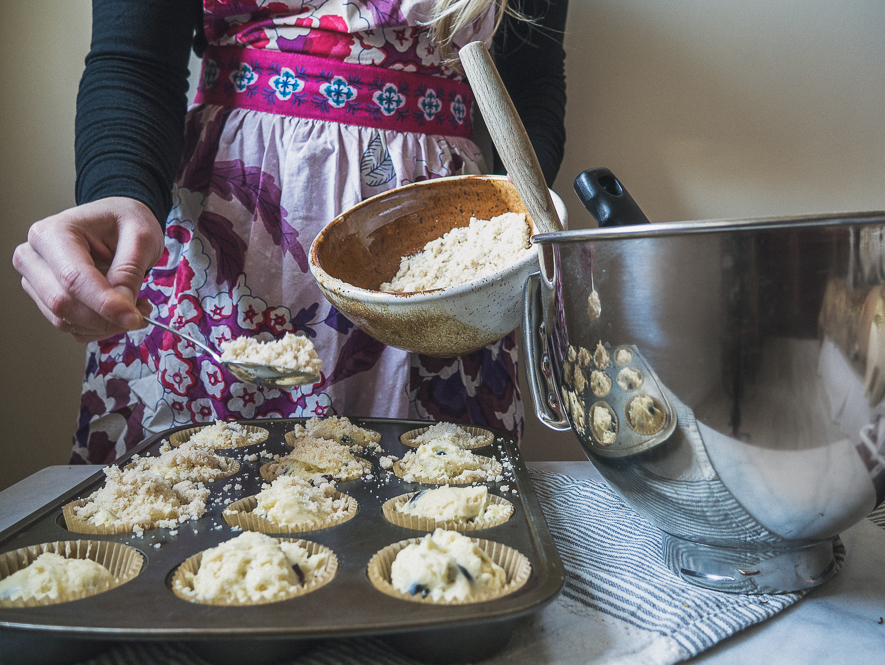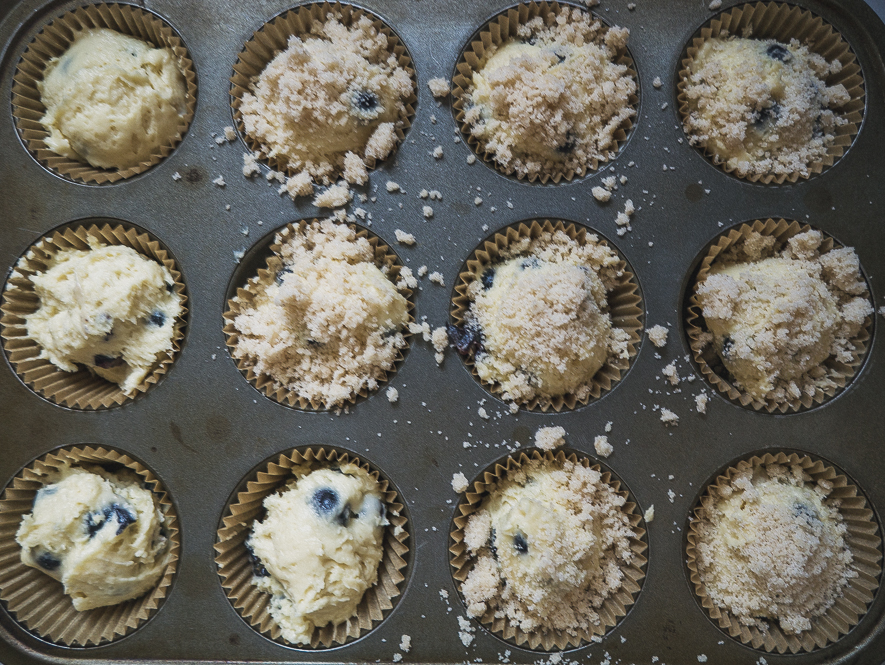 The last step is to make the streusel which is just flour, sugar, butter, and cinnamon. You could skip this step, but please don't 🙂
Sprinkle streusel liberally on top of the muffins, and bake.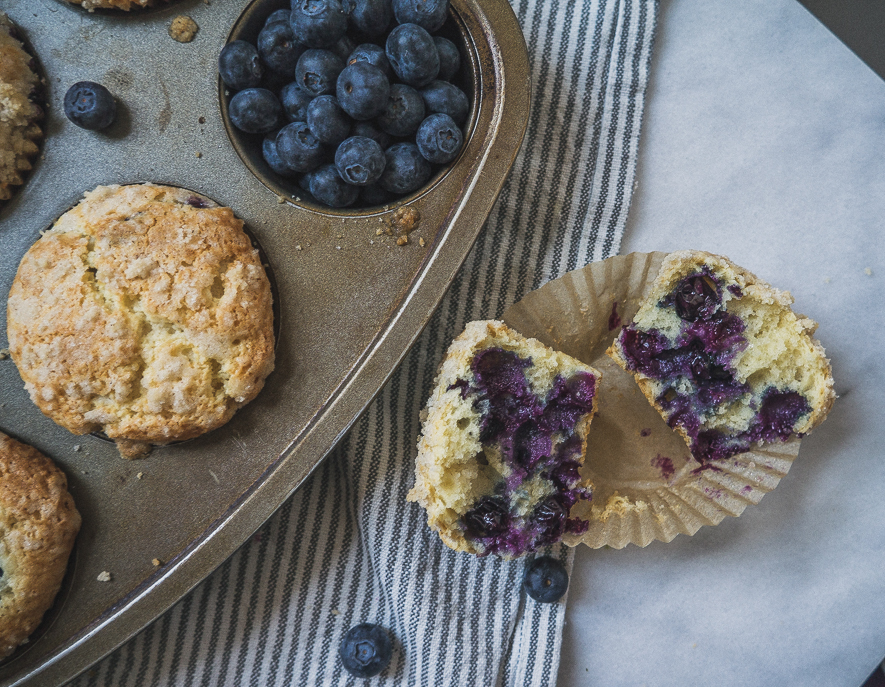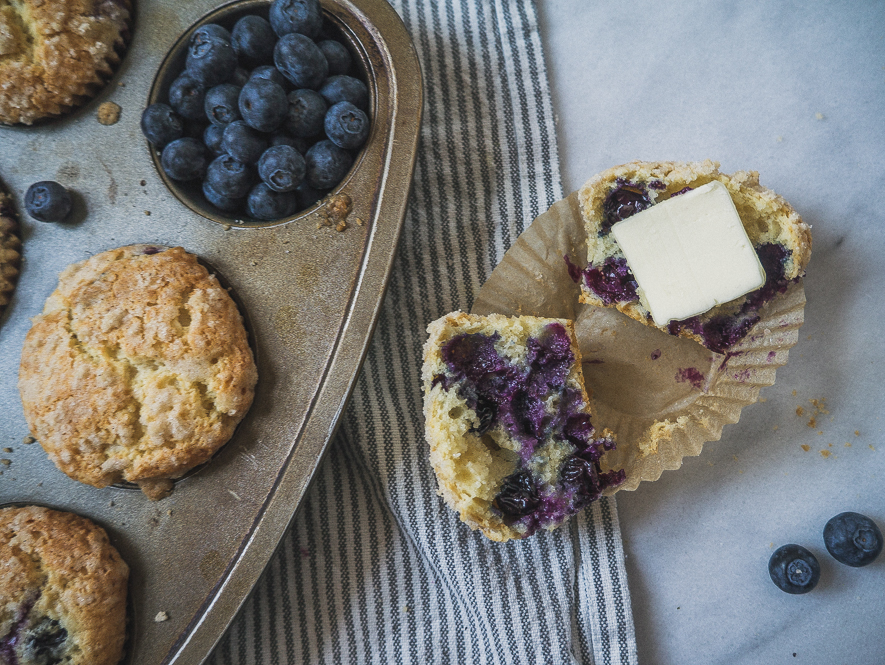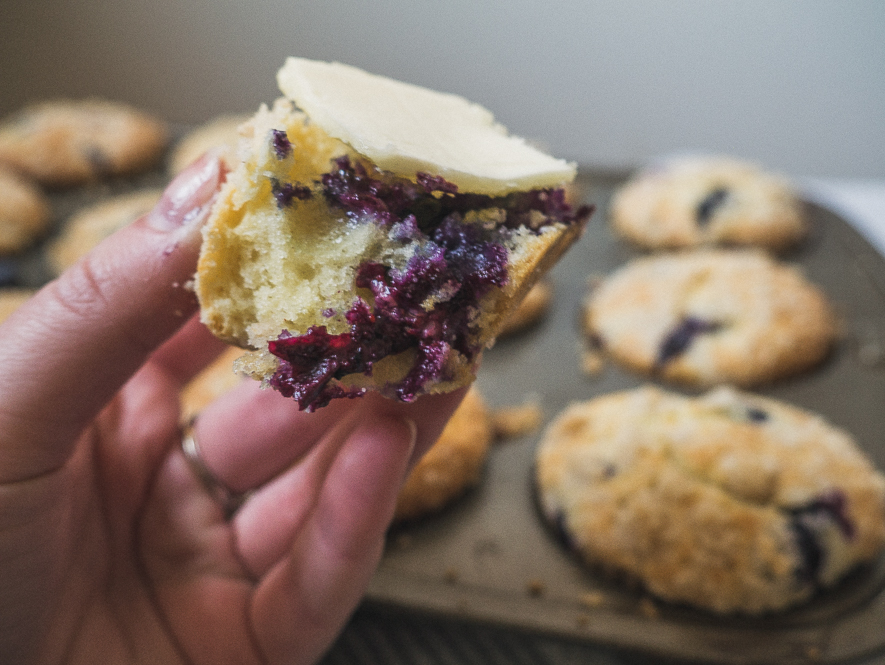 The muffins are unbelievable when they're hot from the oven. Feel free to eat a test muffin smeared with a pat of salted butter on top just for quality control, of course.
We now have book club once a month, so if you have any good book or snack recommendations, please leave them in the comments below. Have a great week!
Blueberry Streusel Muffins (makes 18 muffins) recipe adapted from Ina Garten
Muffins:
For Streusel Topping:
1/2 cup sugar
1/3 cup all-purpose flour
1/2 teaspoon cinnamon
4 Tablespoons (a half stick) butter
Preheat the oven to 350 degrees F. Place 18 paper liners in muffin pans.
In the bowl of an electric mixer fitted with the paddle attachment, cream the butter and sugar until light and fluffy, about 5 minutes.
While the butter and sugar are creaming, make the streusel topping. Combine all ingredients in a bowl and use a fork or pastry blender to cut the butter into the dry ingredients until crumbly. Set aside.
With the mixer on low speed, add the eggs 1 at a time, then add the vanilla, sour cream, and milk.
In a separate bowl, sift together the flour, baking powder, baking soda, and salt. With the mixer on low speed add the flour mixture to the batter and beat until just mixed. Fold in the blueberries with a spatula and be sure the batter is completely mixed.
Scoop the batter into the prepared muffin pans, filling each cup just over the top. Spoon streusel mixture generously on top of each muffin.
Bake for 25 to 30 minutes, until the muffins are lightly browned on top and a cake tester comes out clean. Enjoy!