I'm gonna go ahead and say that these are the best cupcakes I've ever made. I know, that's a big statement, but the fluffy chocolate cake, rich peanut butter frosting, and salted caramel drizzle are the most insane combination. Just take a look at these beauties.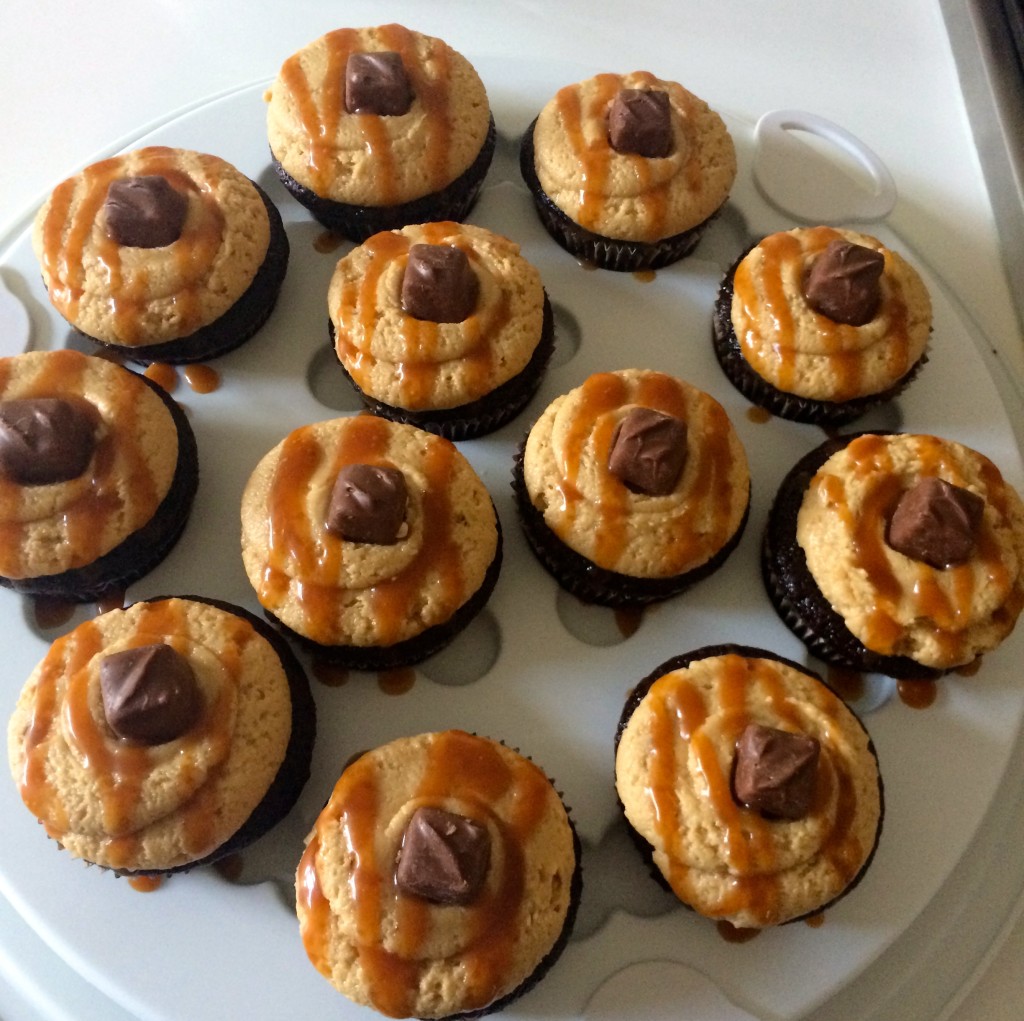 And how about a close up?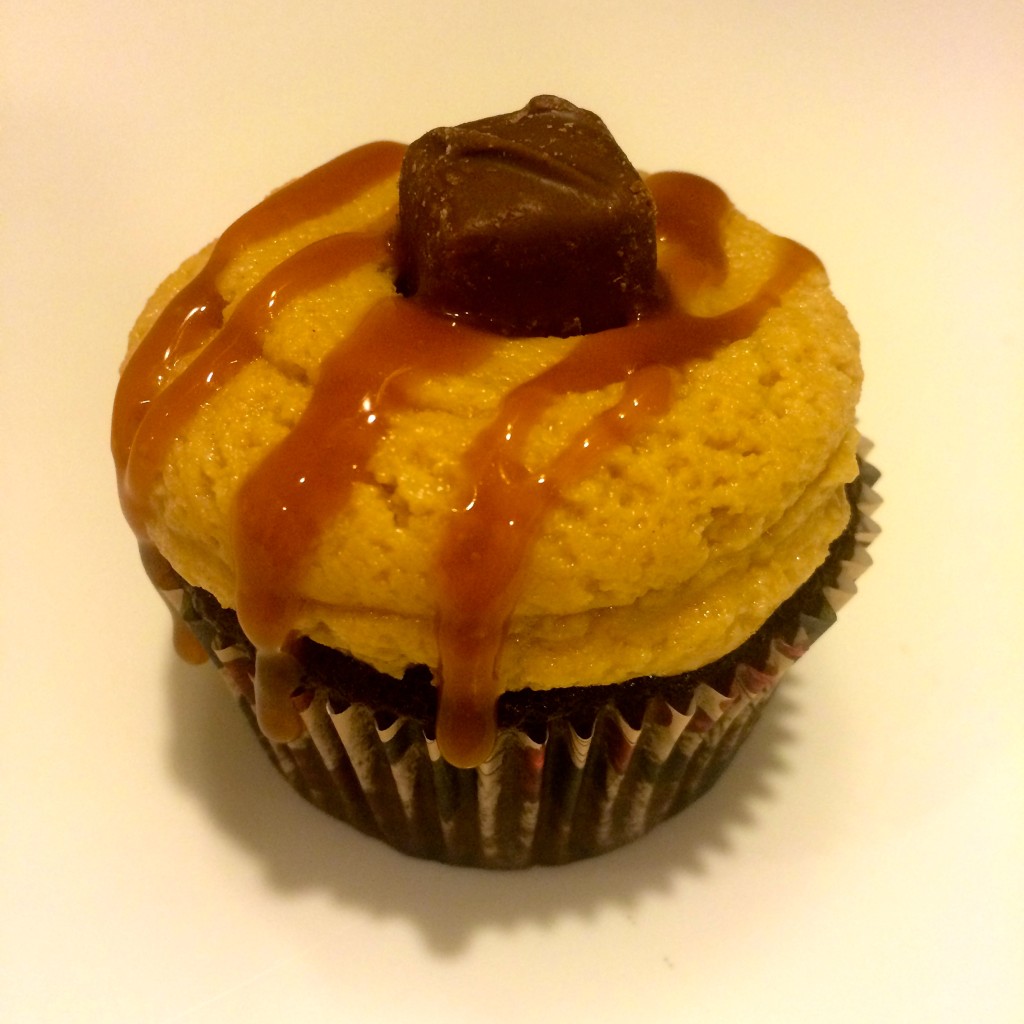 Seriously if that doesn't turn you on I don't know what will. Ok, lets begin.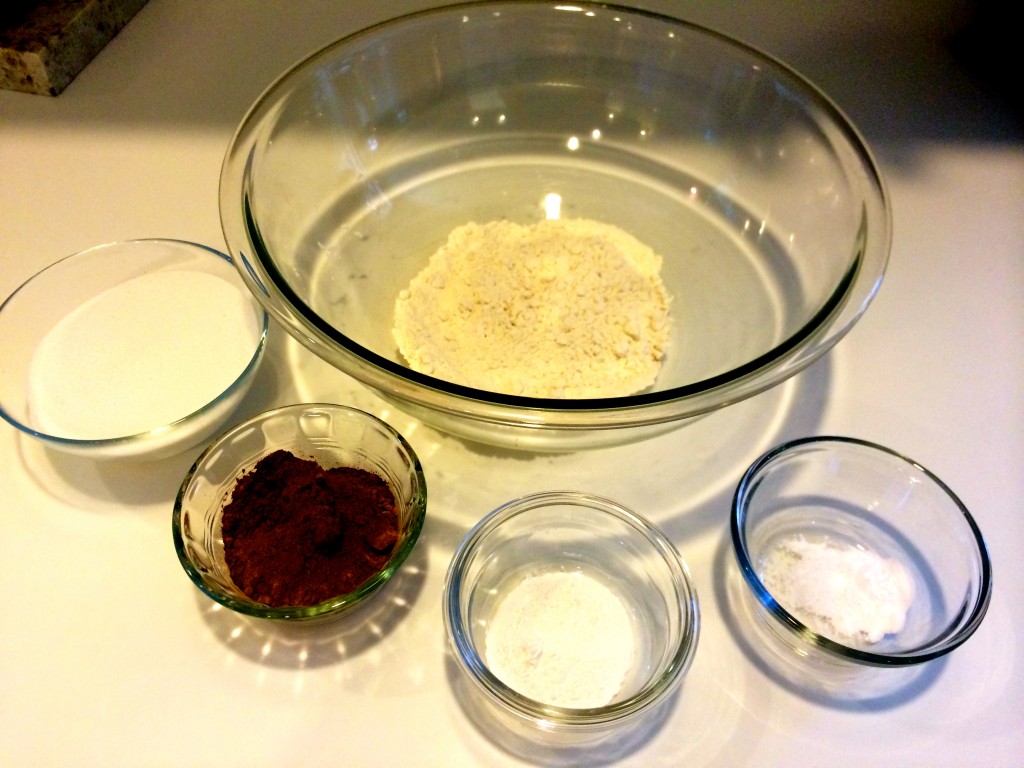 Start off with your dry ingredients: flour, sugar, cocoa (I love Hershey's), baking powder, baking soda, and salt.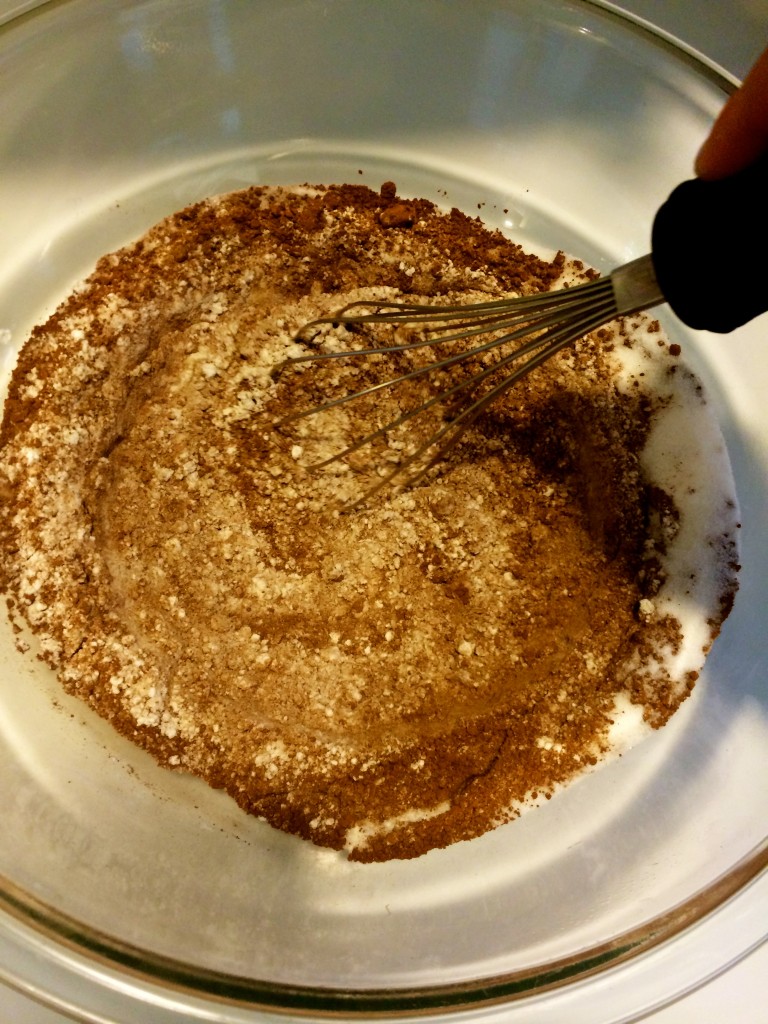 Whisk together and then mix in your oil, milk, vanilla, and egg.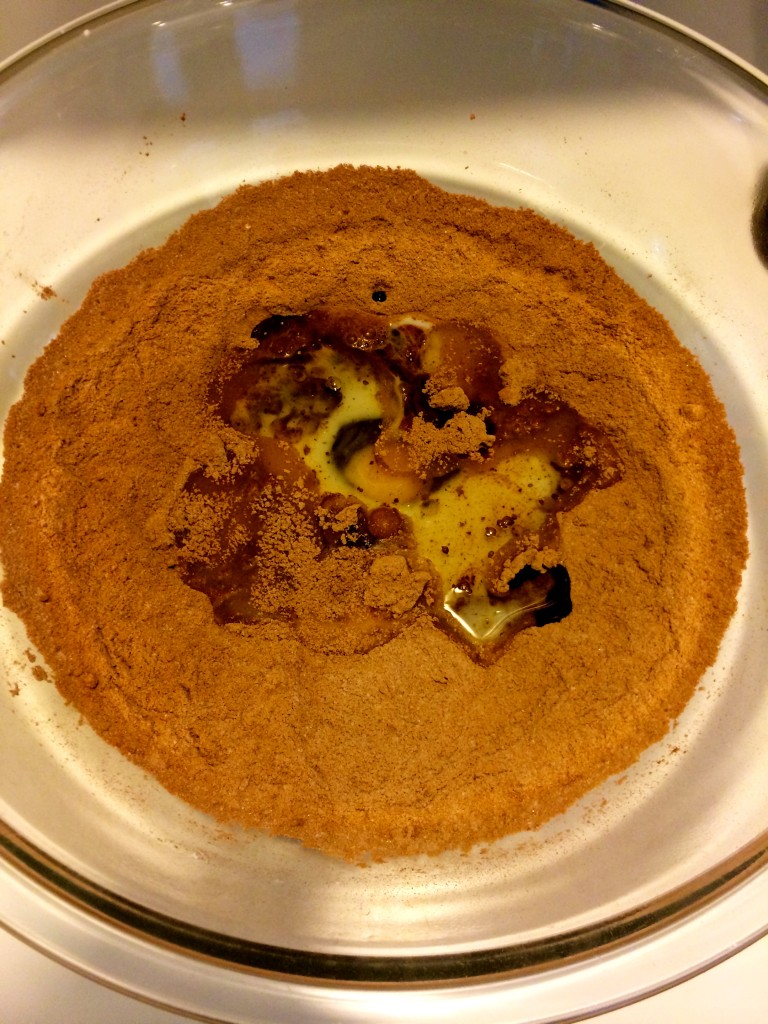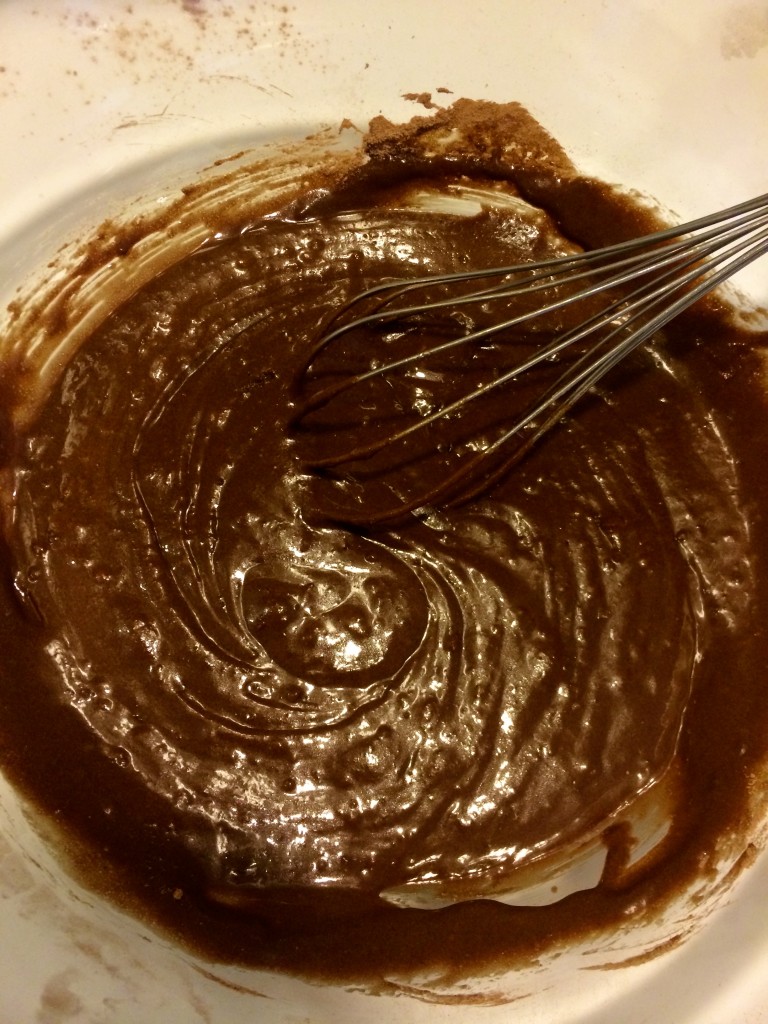 The batter should be incredibly rich and fudgy, like brownie batter. As always, tasting as you go is a must for quality control. I always convince myself that I'm being so selfless and taking one for the team by trying everything first.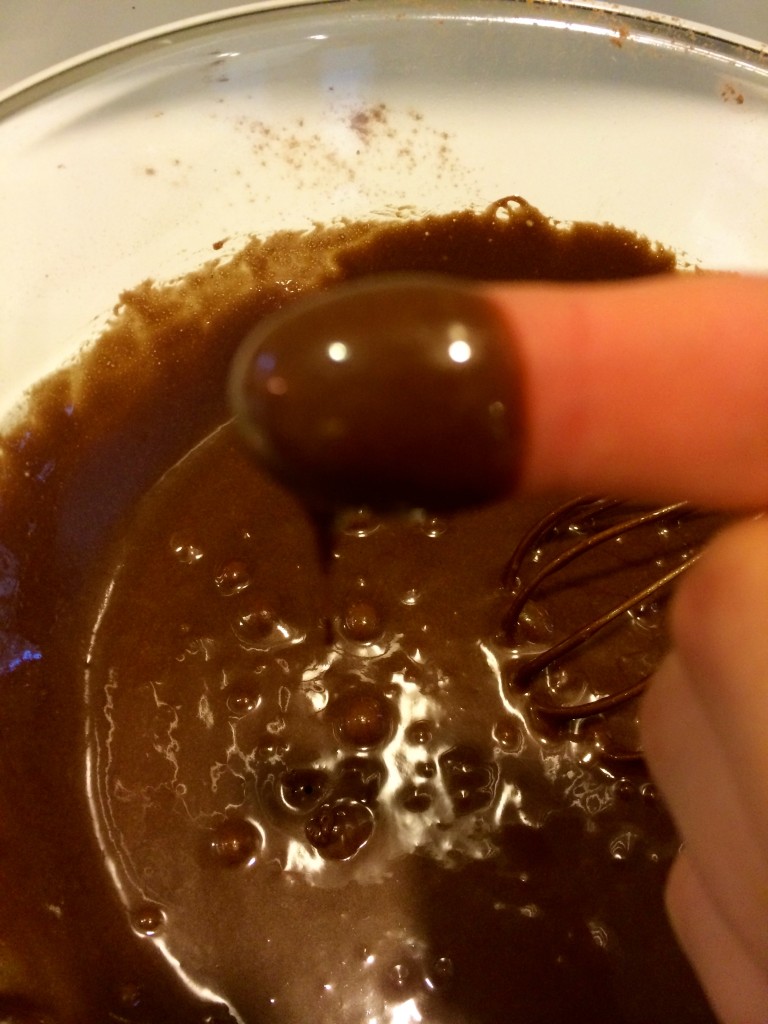 Here, try a little!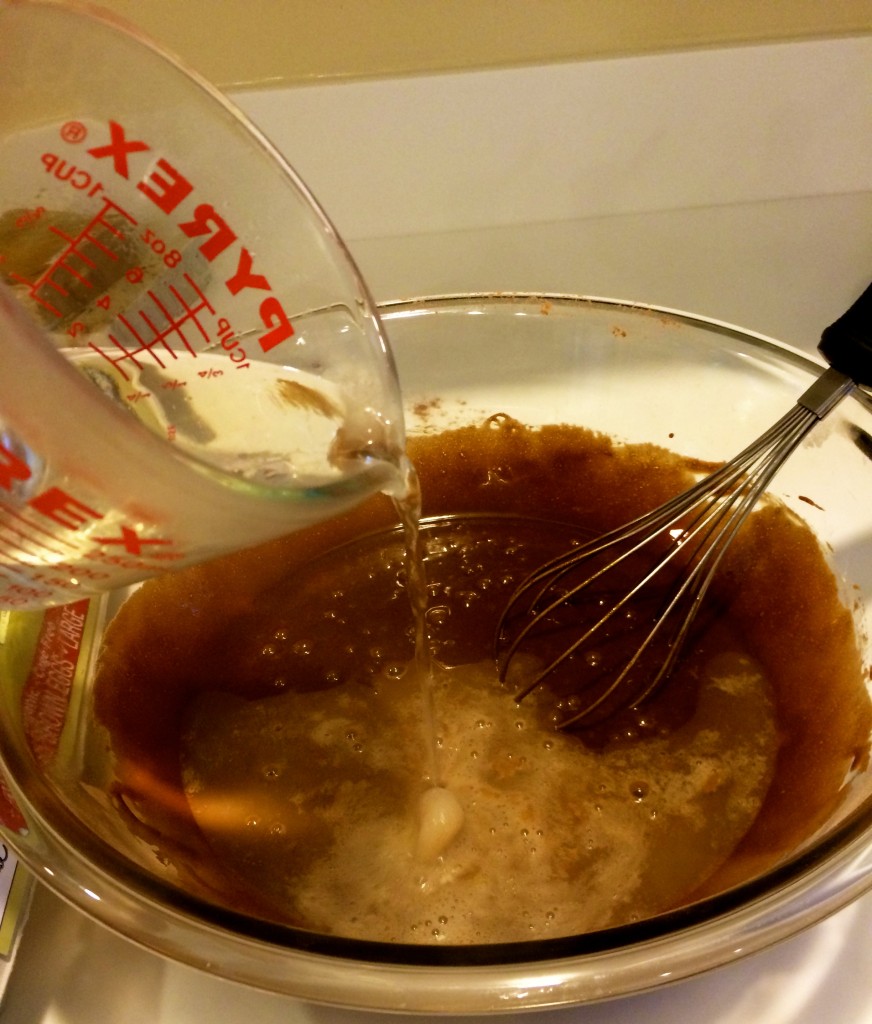 Now, add in your boiling water and whisk carefully. If you get too enthusiastic with the whisk the boiling water will definitely splash over, so whisk *carefully*. Not that I would know from experience….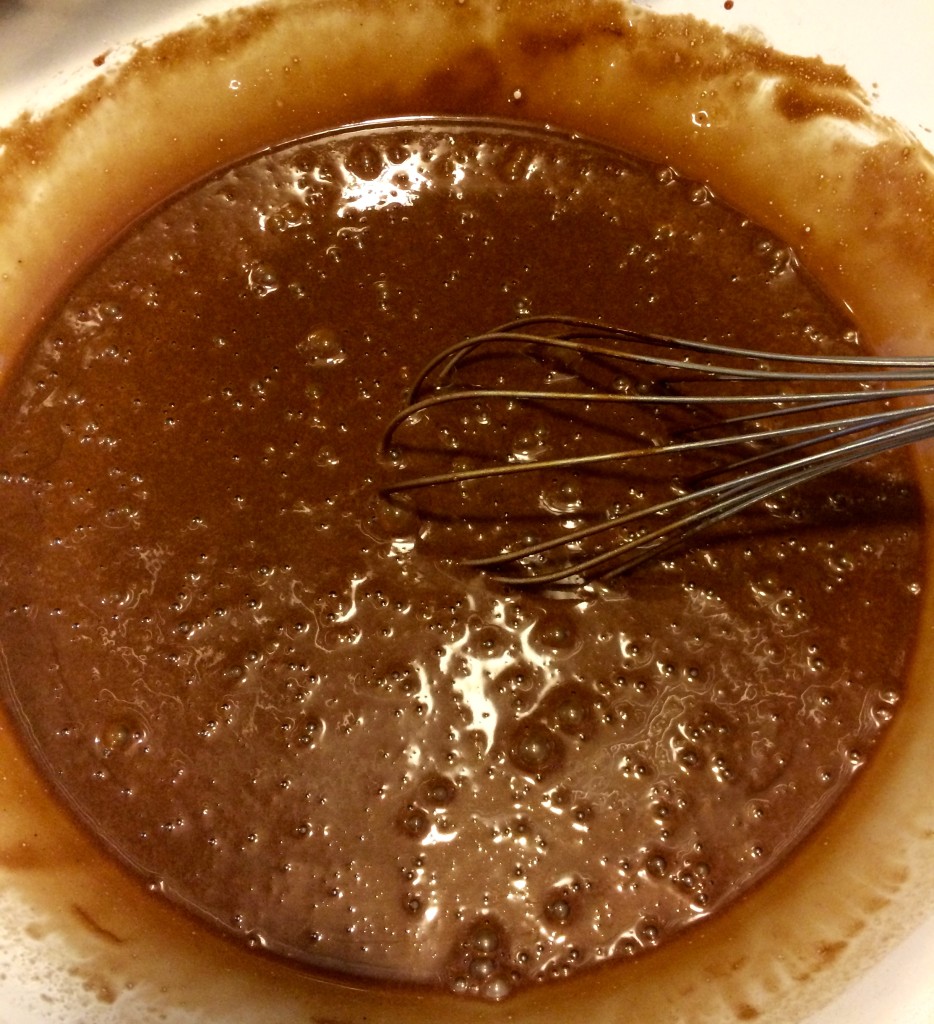 The batter should be really runny, almost like hot chocolate texture. I use an ice cream scoop to fill my muffin tins, then pop them in the oven for 15 minutes.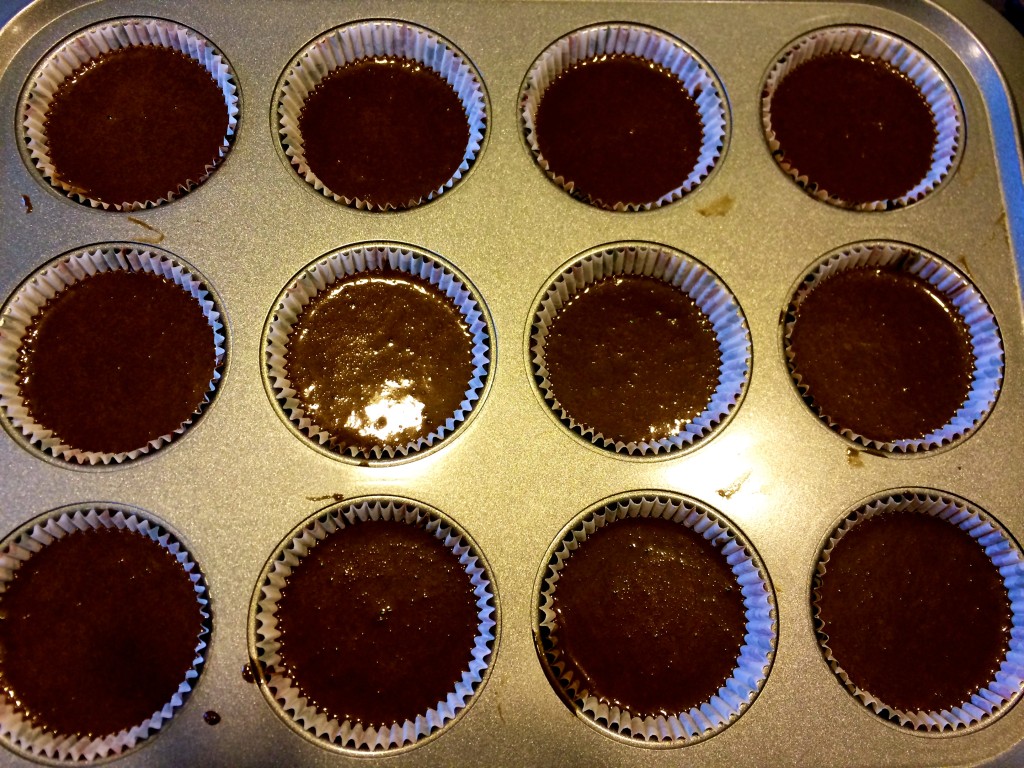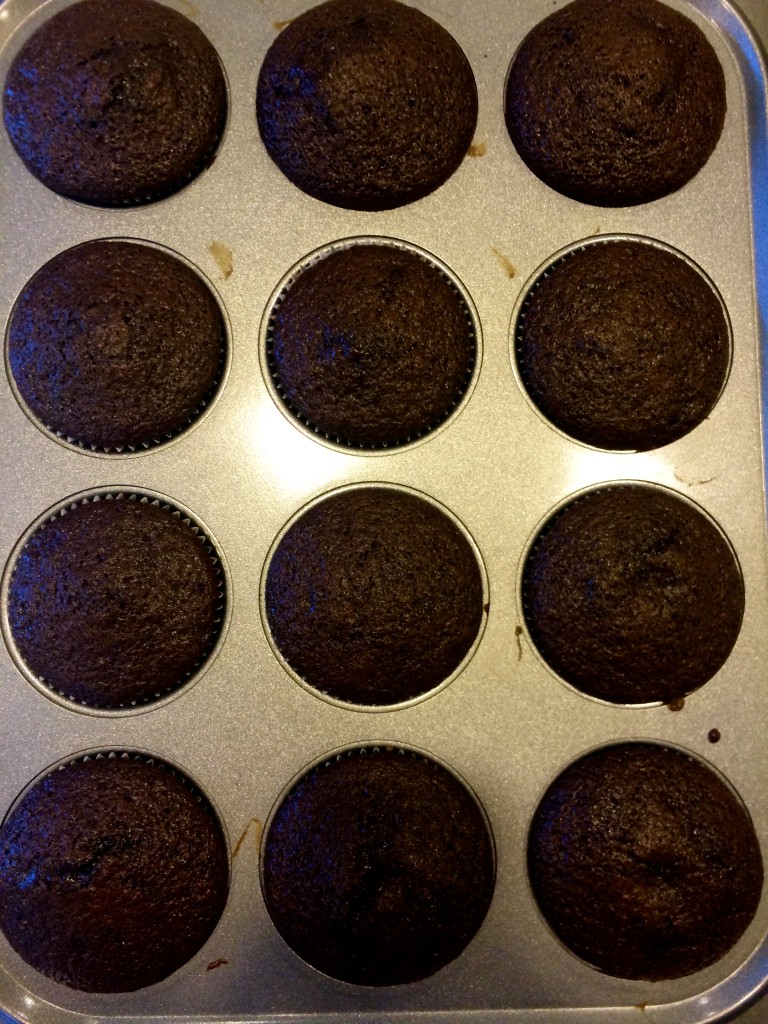 Now on to the most perfect peanut butter frosting EVER: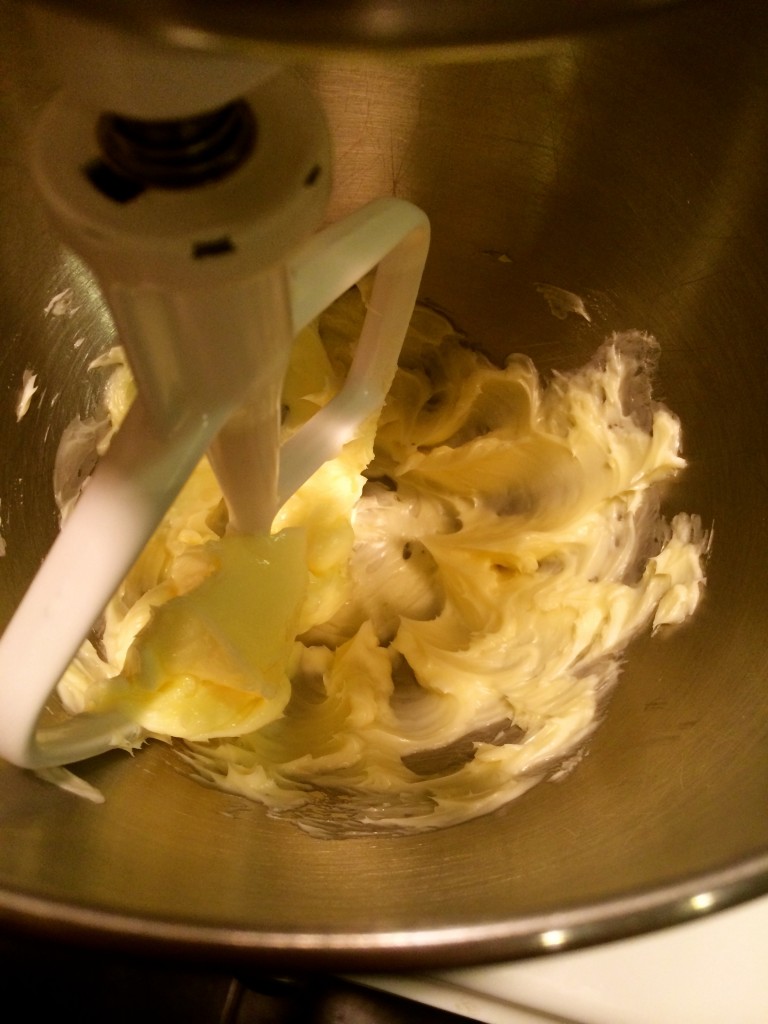 Take your stick of butter, and using a stand mixer blend it with a cup of peanut butter. Don't use the healthy organic kind, you need the texture that Jif or Skippy has to get the right consistency.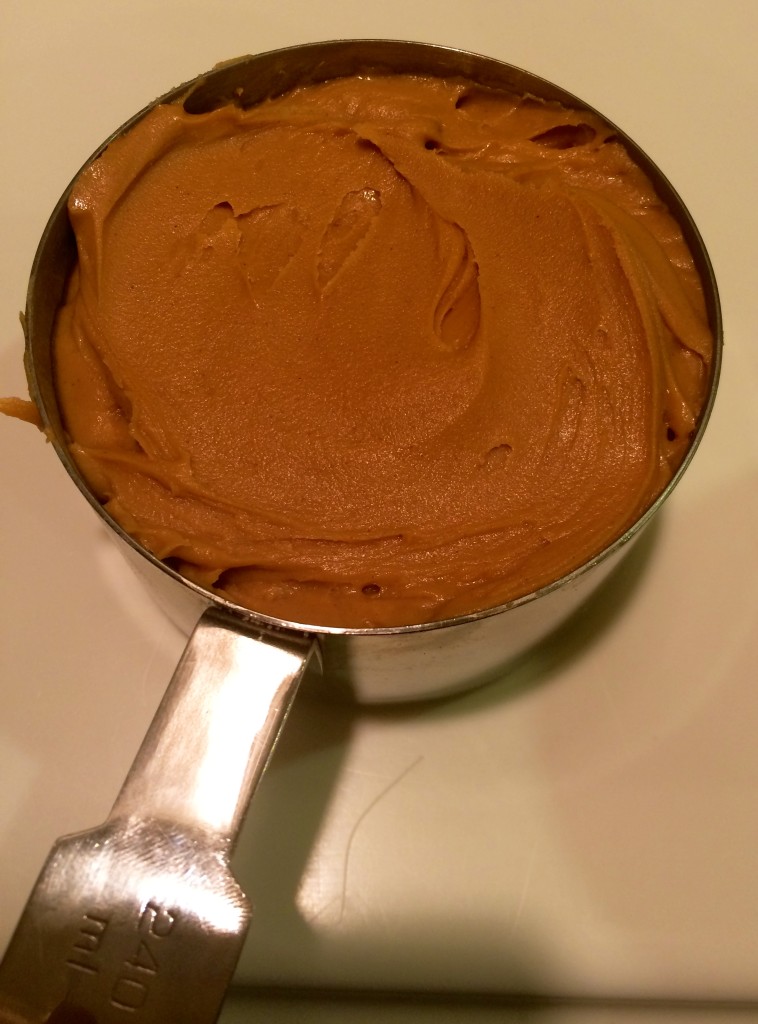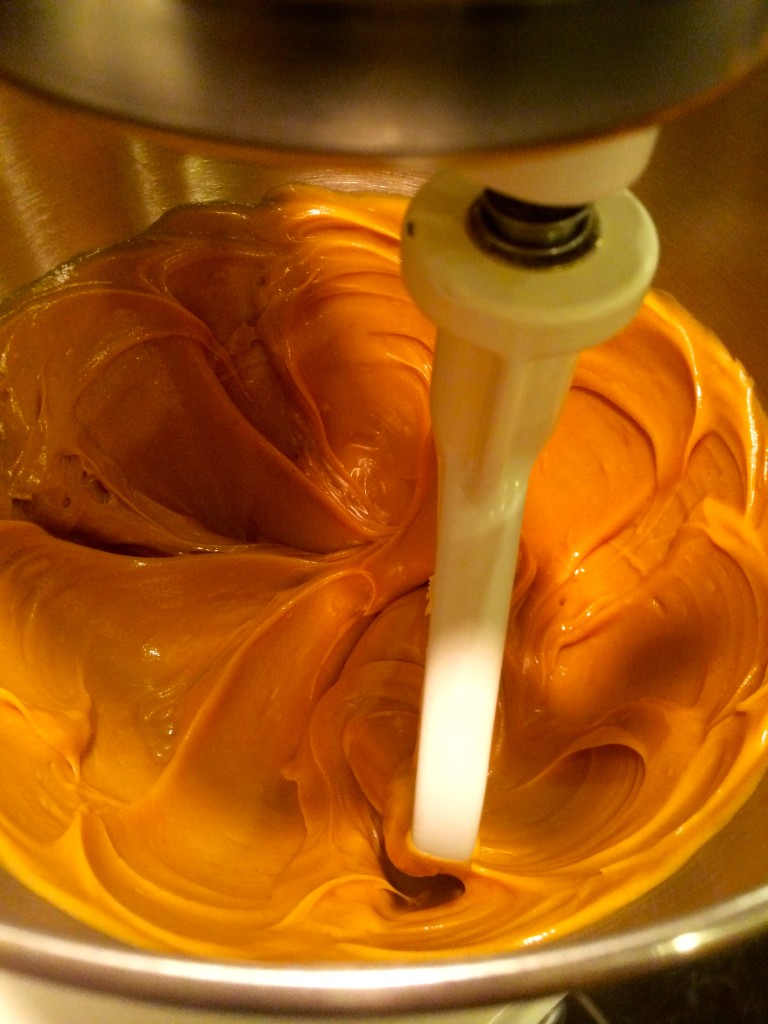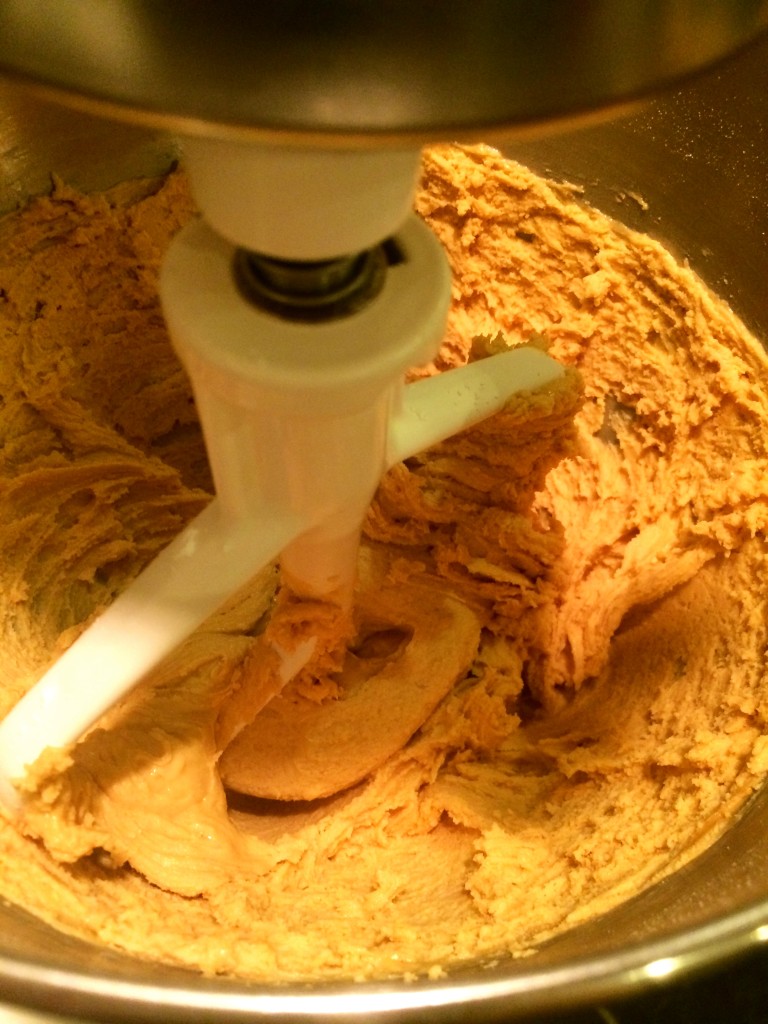 Then, add your powdered sugar one cup at a time until each is incorporated. Also from experience, use the lowest possible setting when mixing in the sugar, or else it will get all over you, the toaster, the floor, your dog, etc. Also add a splash of vanilla and a few tablespoons of milk, and whip for a few minutes until everything is incorporated and fluffy.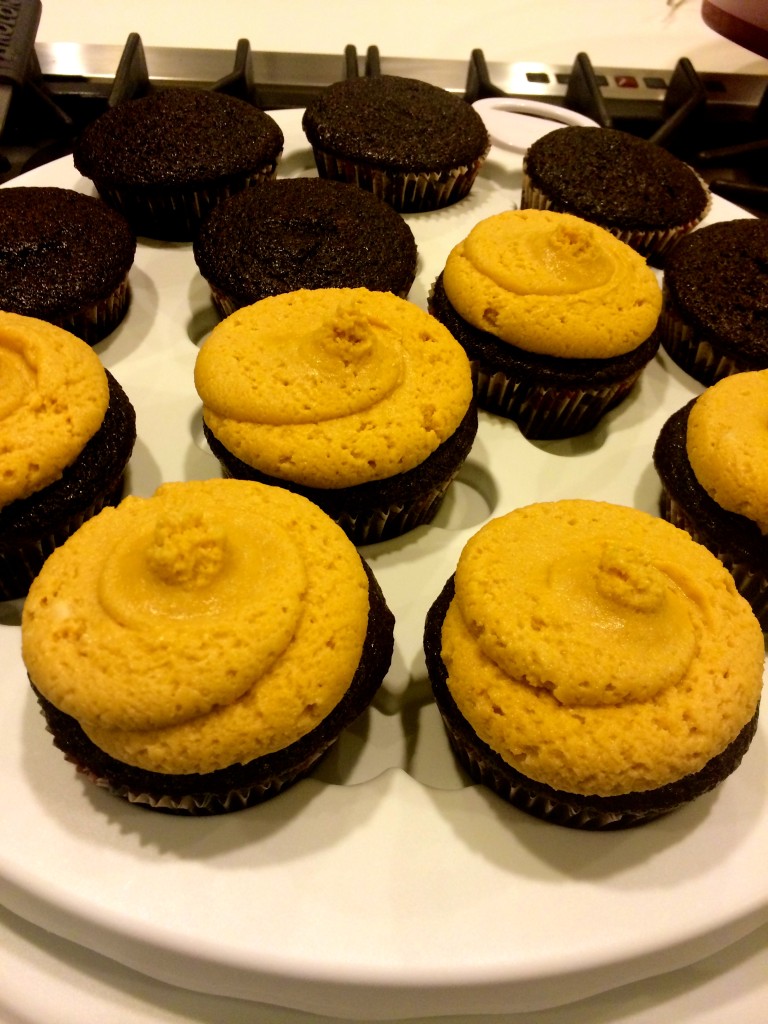 Pipe onto the waiting cupcakes using a pastry bag and a large circle tip. If you don't have one, you can also use a ziploc bag and cut out the corner to make your own.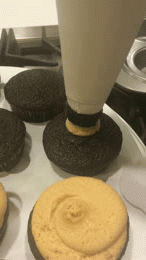 I made a quick video to show how I get the swirl. Start in the middle, swirl around, and then finish with a burst of pressure in the middle.
Finally, the salted caramel. This is the recipe that Georgetown Cupcakes uses, so you know it's good.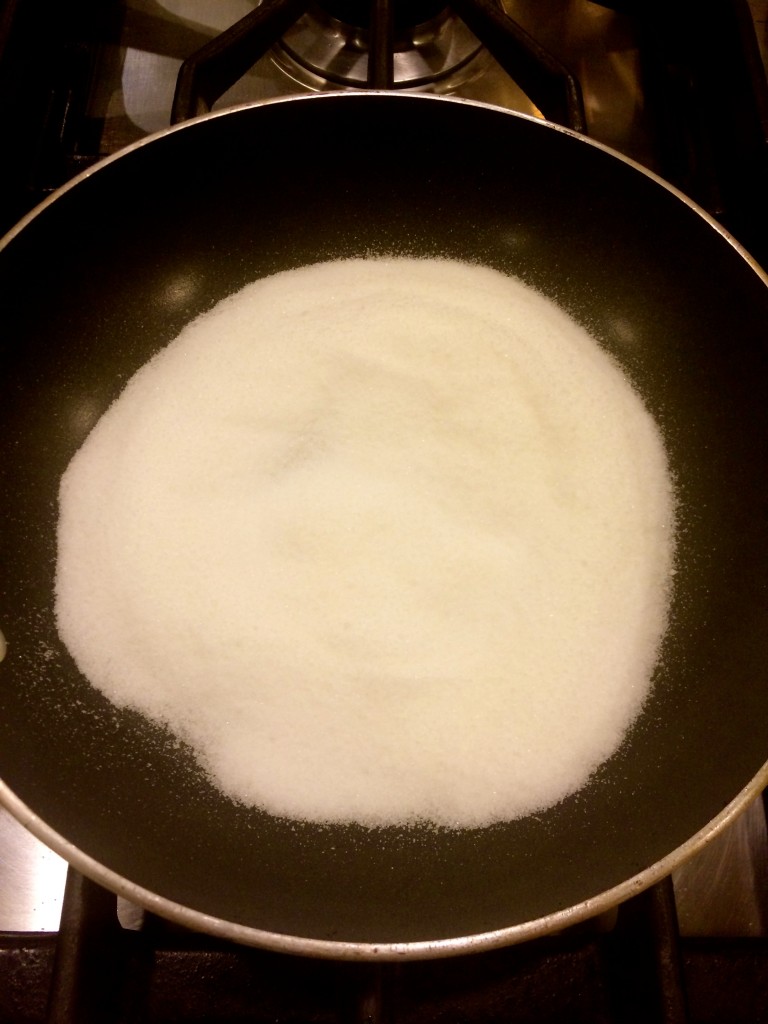 Take your sugar, and melt it over medium heat.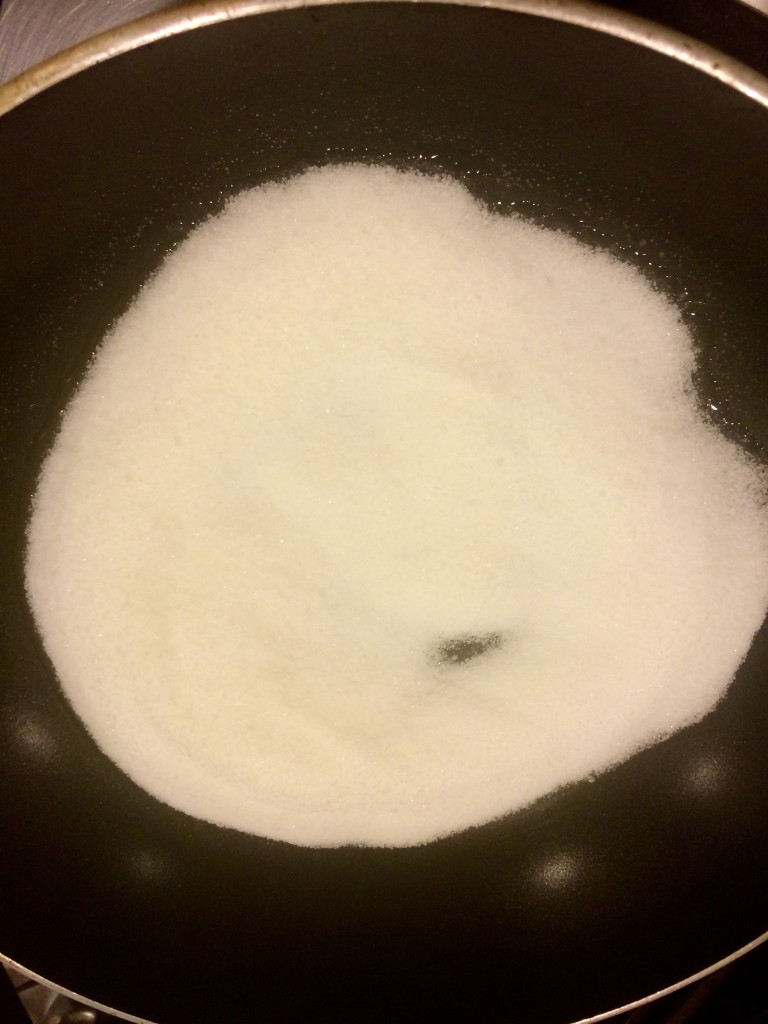 You'll start to see the edges melting, and at that point keep a close eye on it because sugar can go from delicious caramel to burned almost immediately. Once again, learned from experience.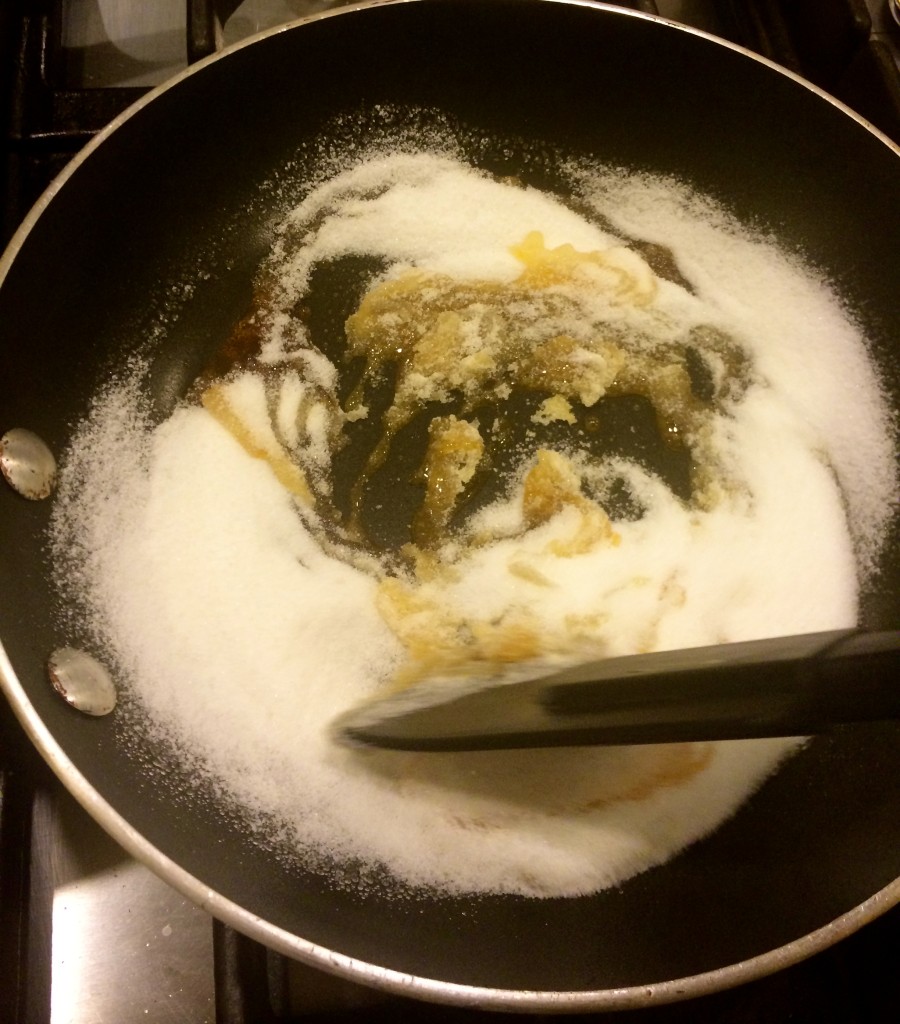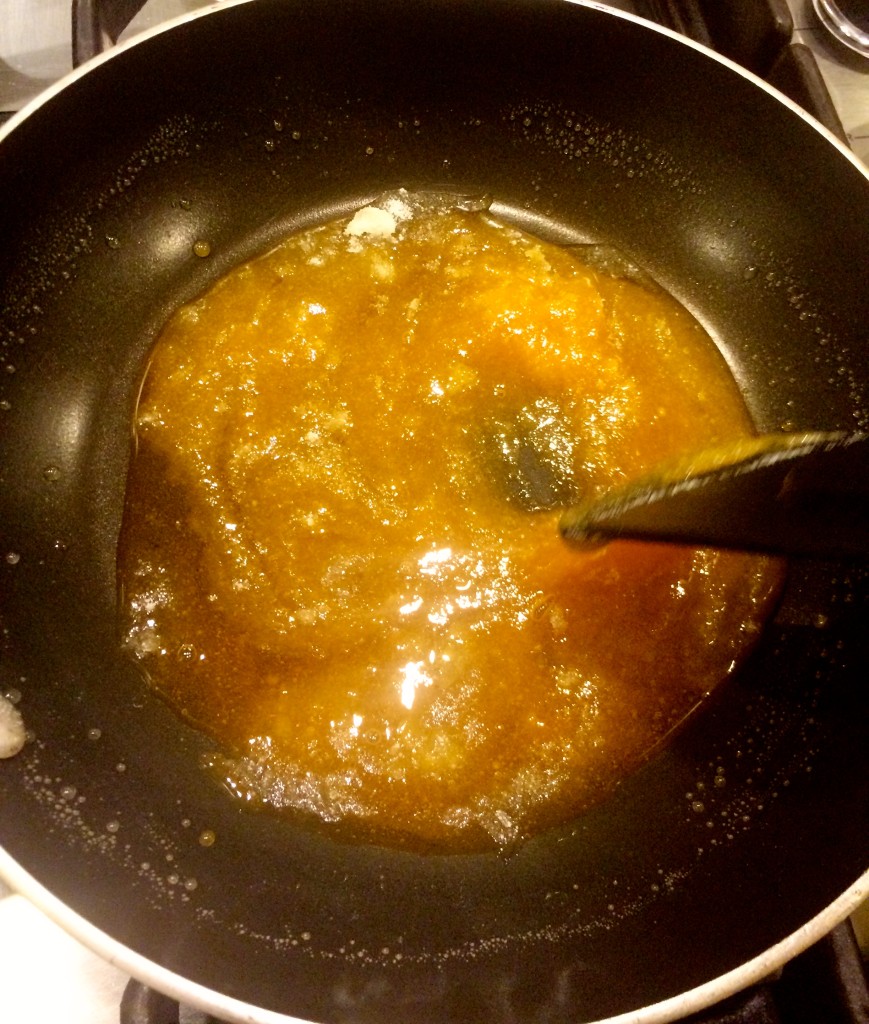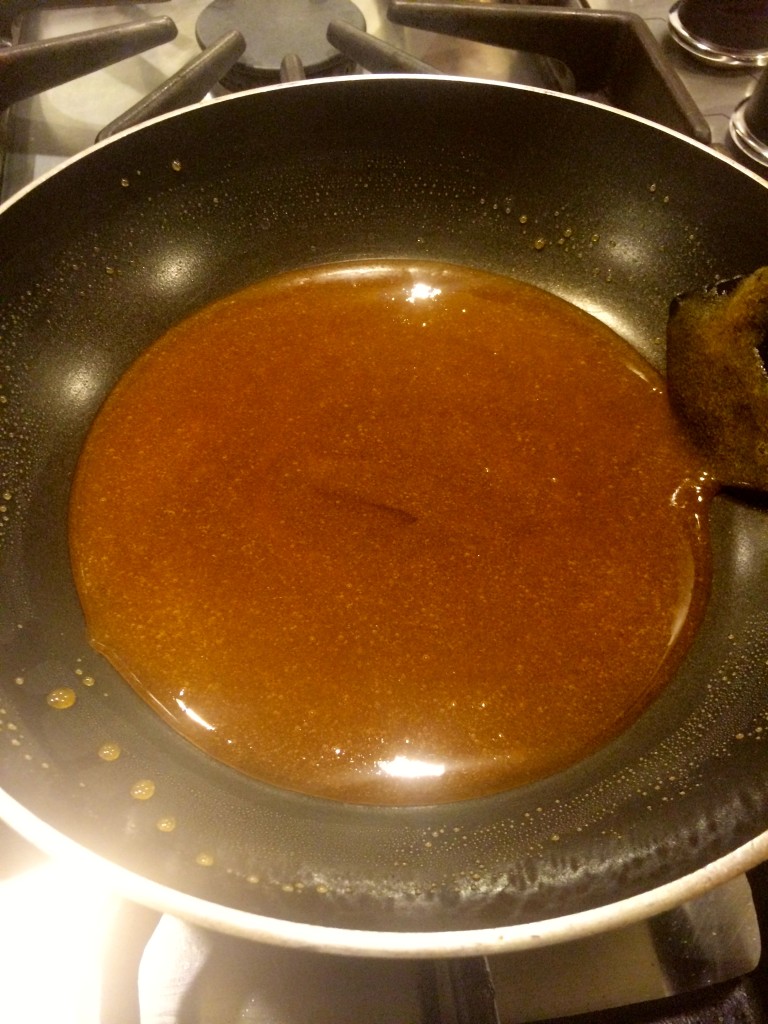 This is how the sugar should look when it's ready for the butter.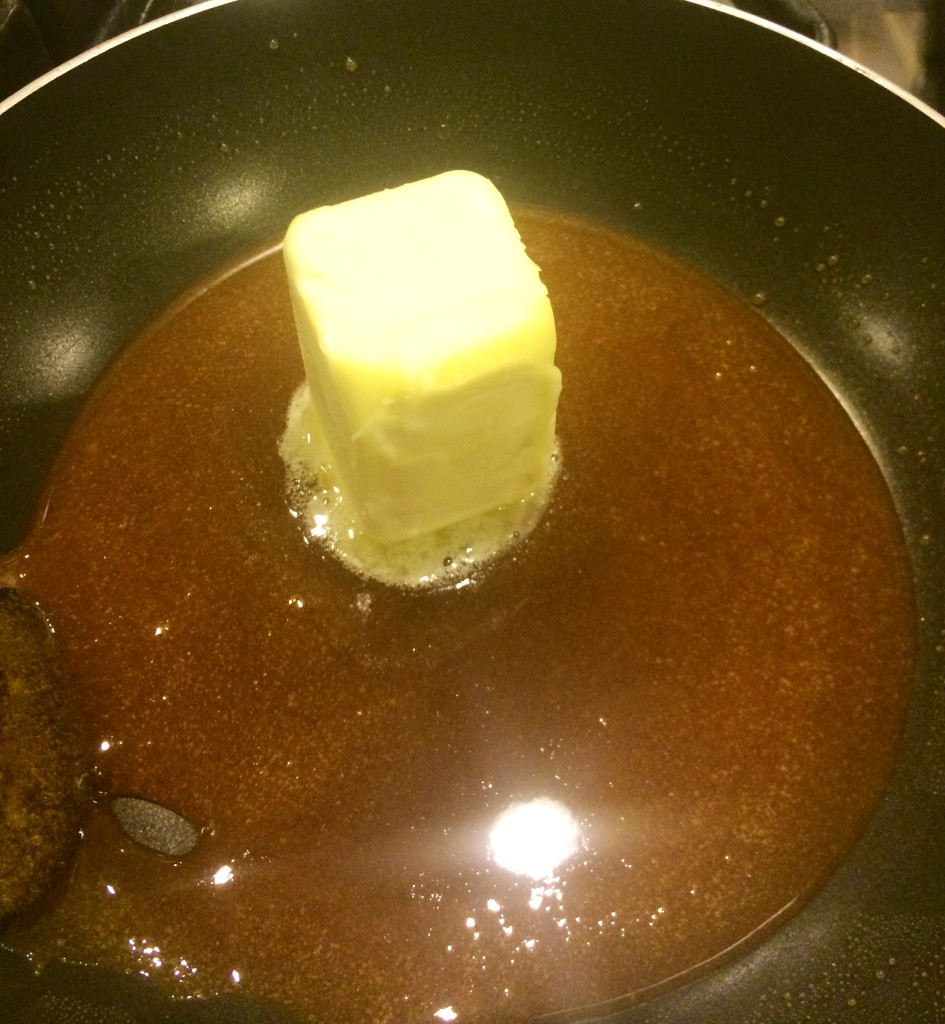 Once the sugar is entirely melted and a beautiful toffee color, add in your butter and stir constantly until it is incorporated.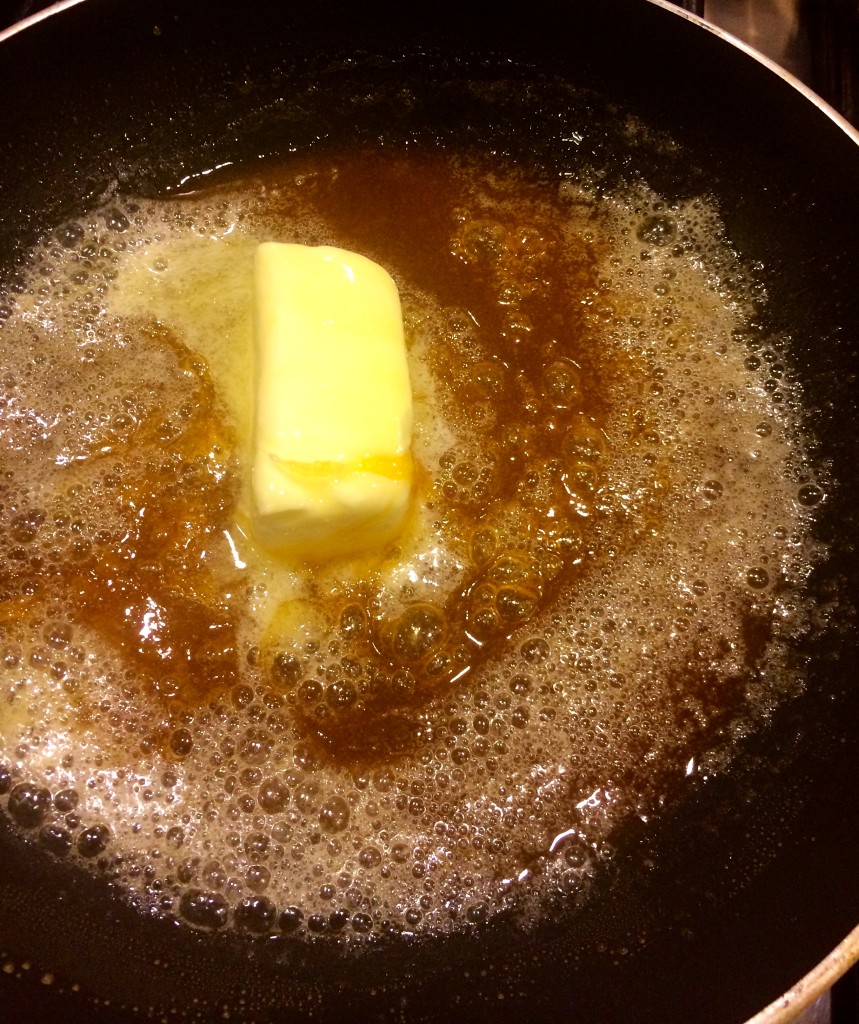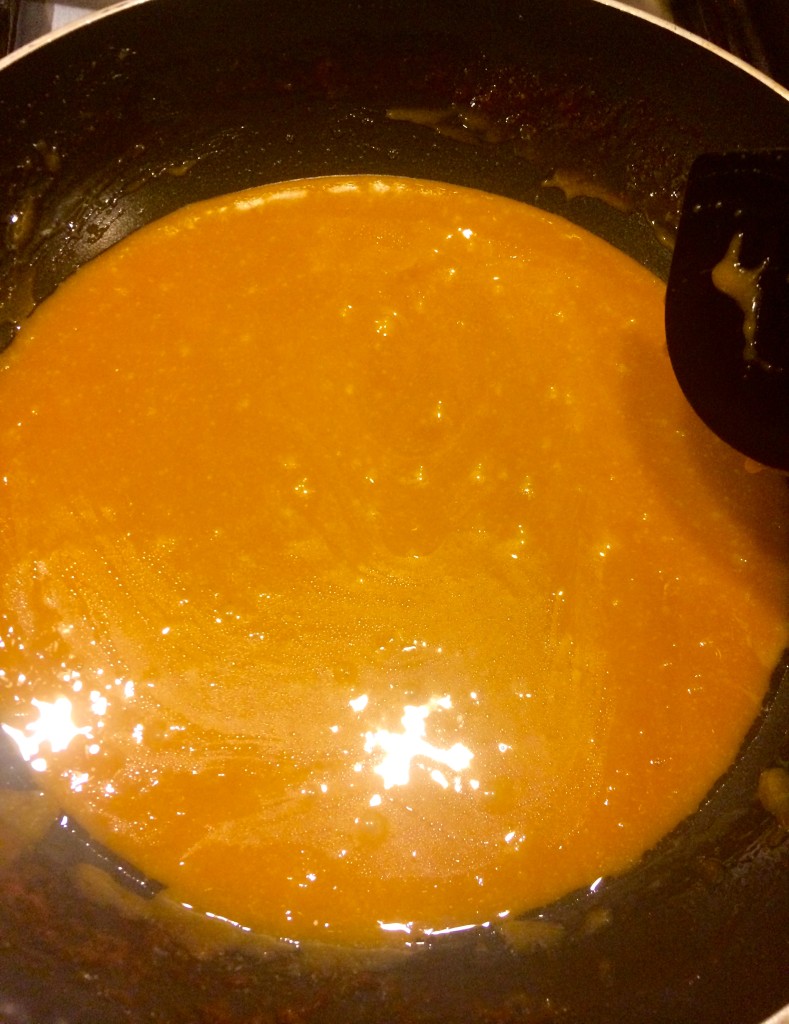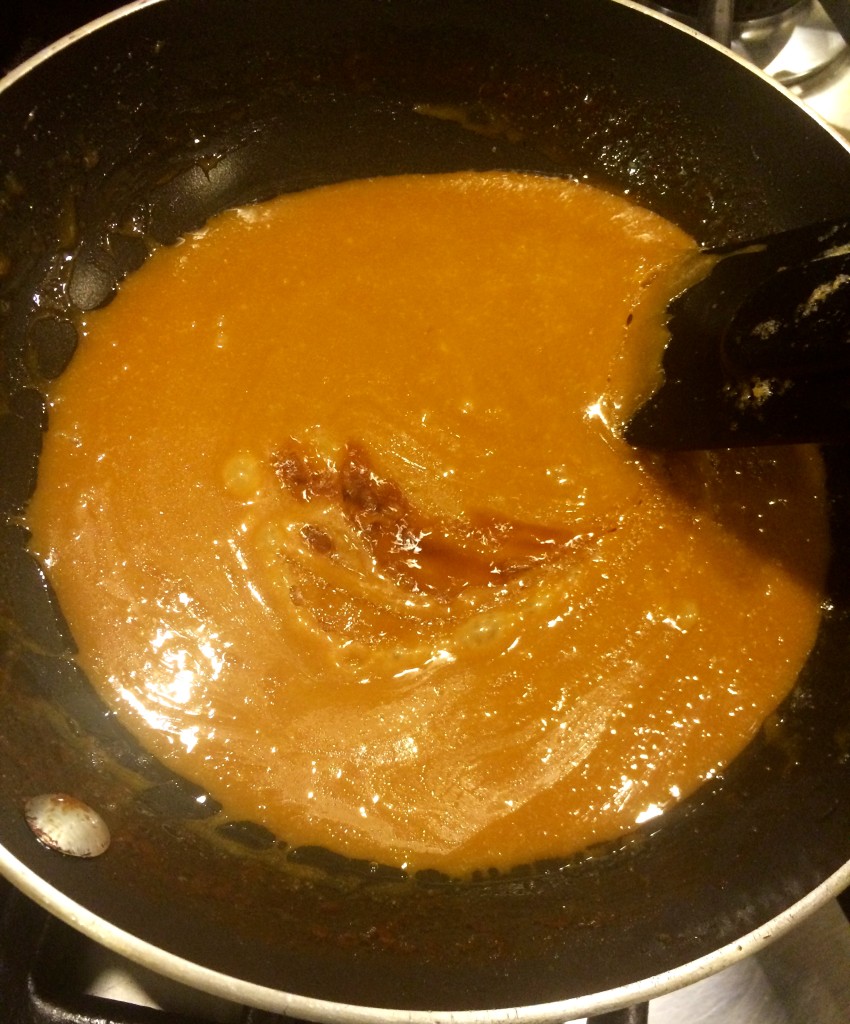 Add in a few drops of vanilla, and take the caramel off the heat.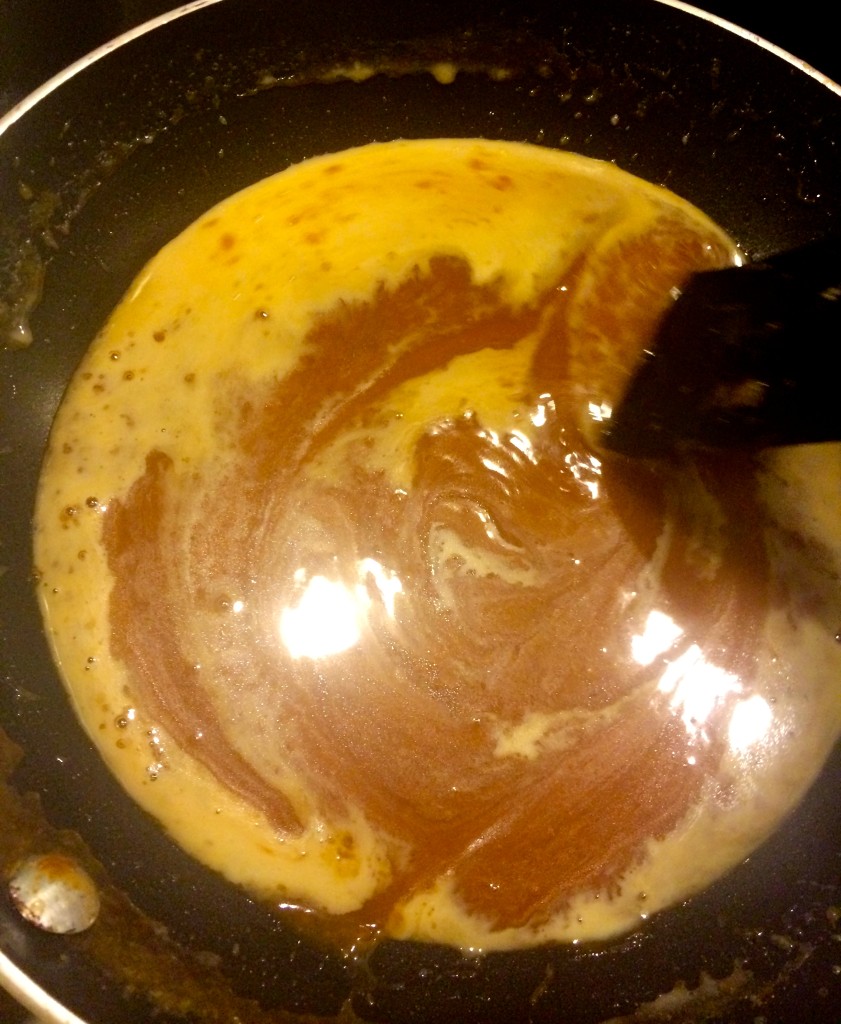 Finally, whisk in your cream and salt and admire this luscious liquid.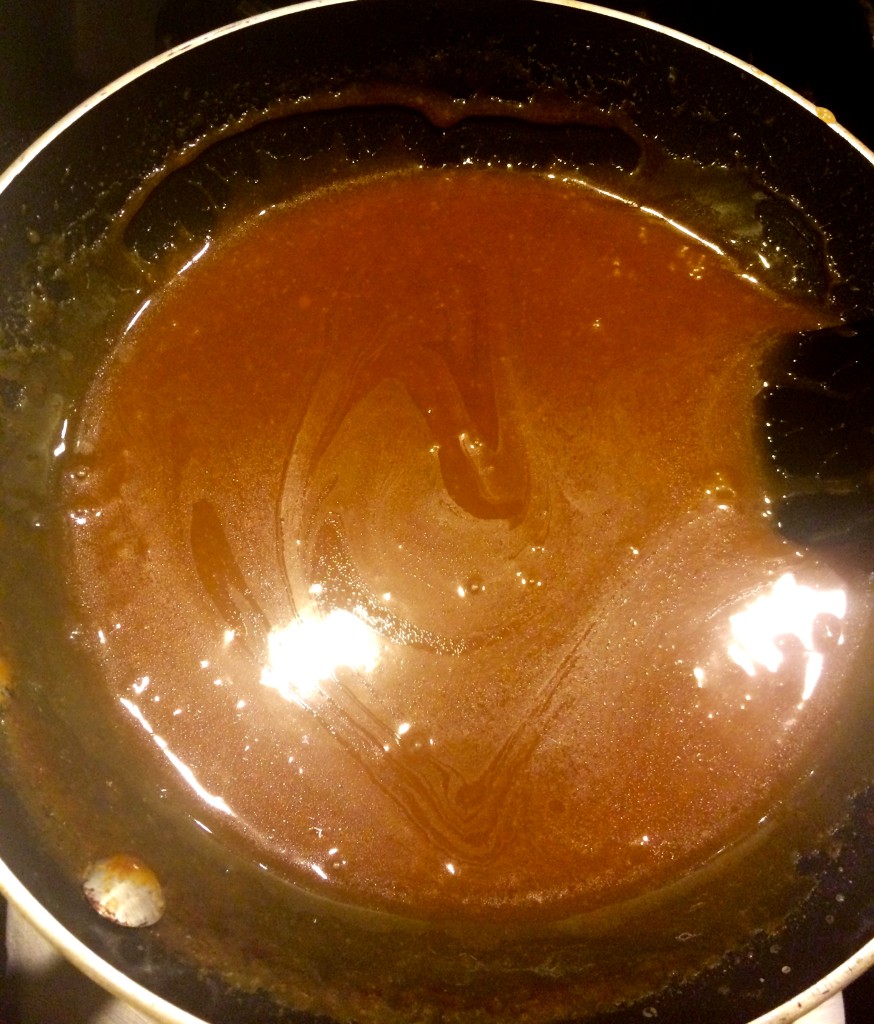 Don't you just wanna lick the screen??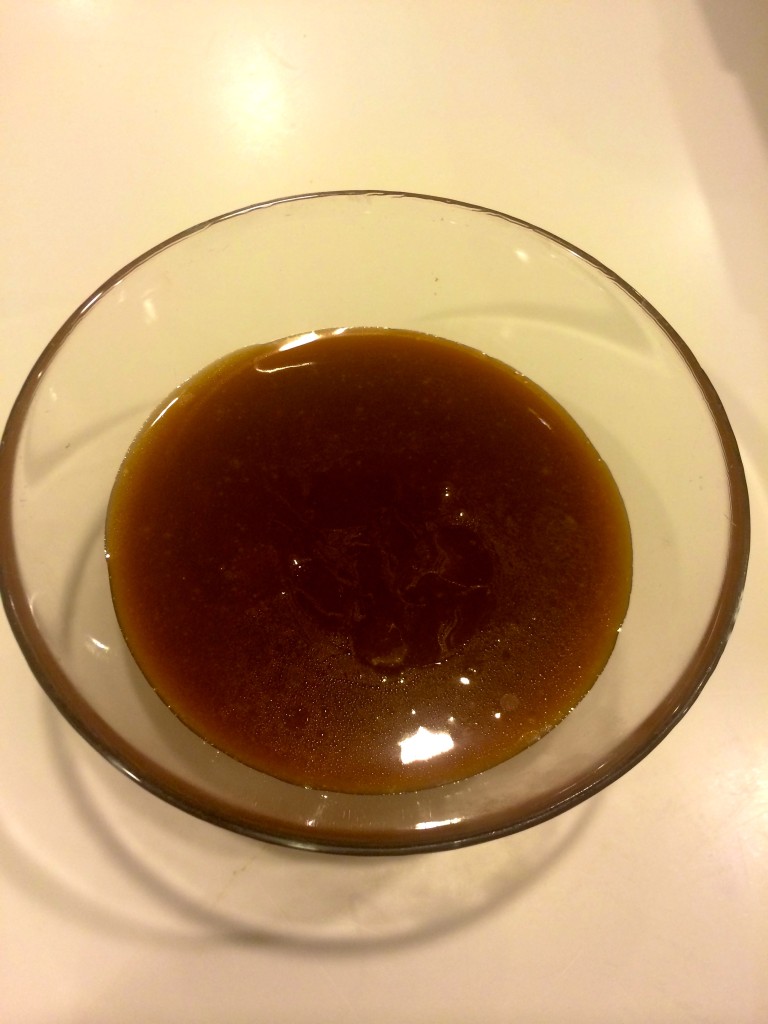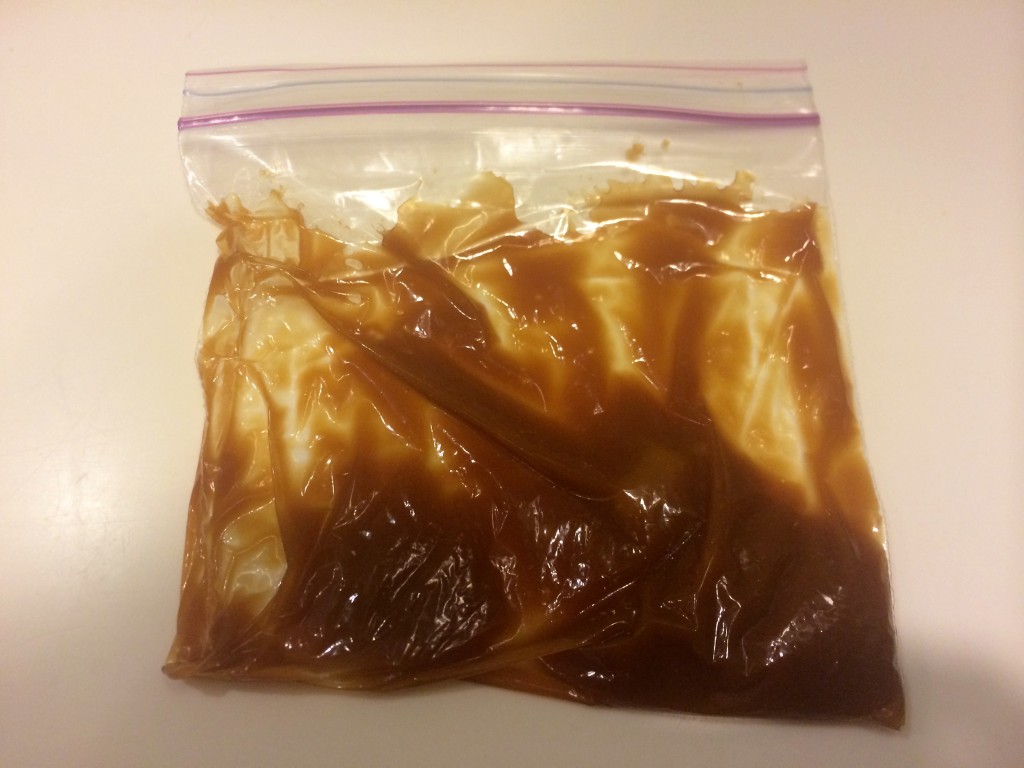 I put mine in a plastic bag, and cut a tiny hole in the corner to use as a piping bag to drizzle over the cupcakes.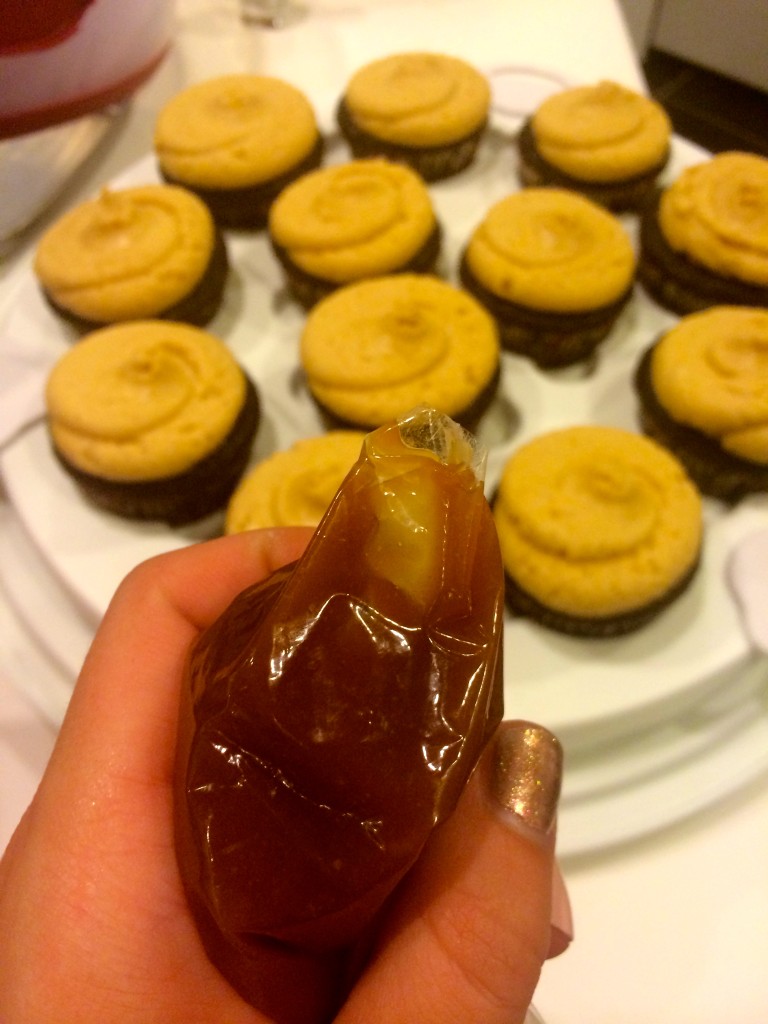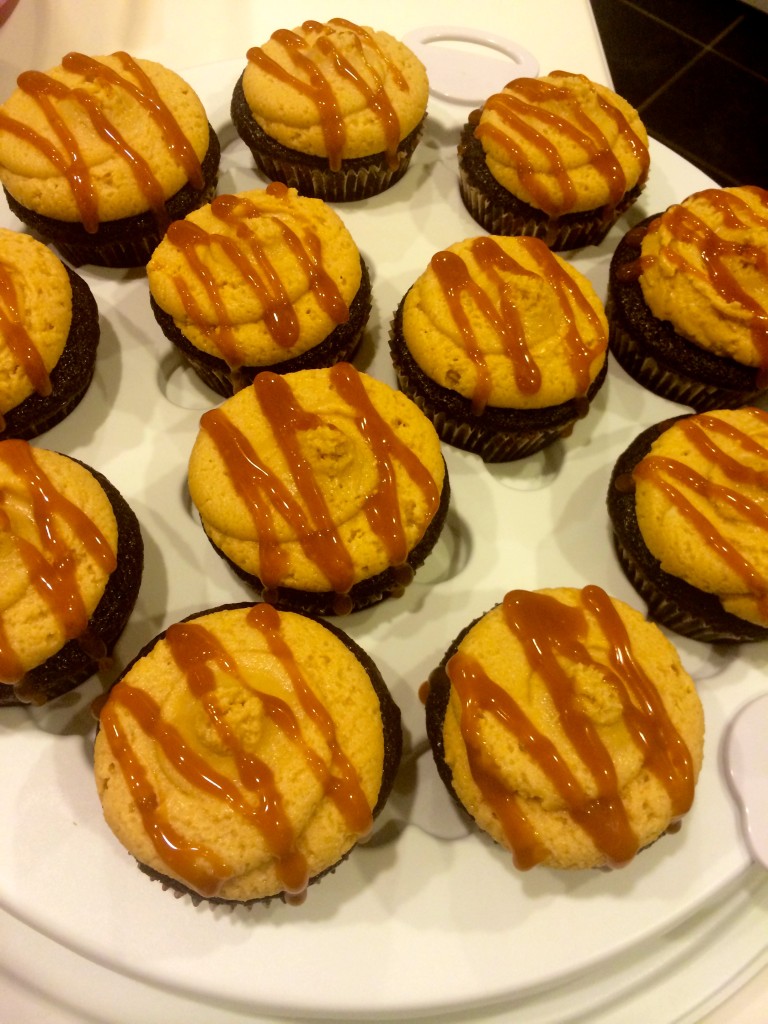 Almost done!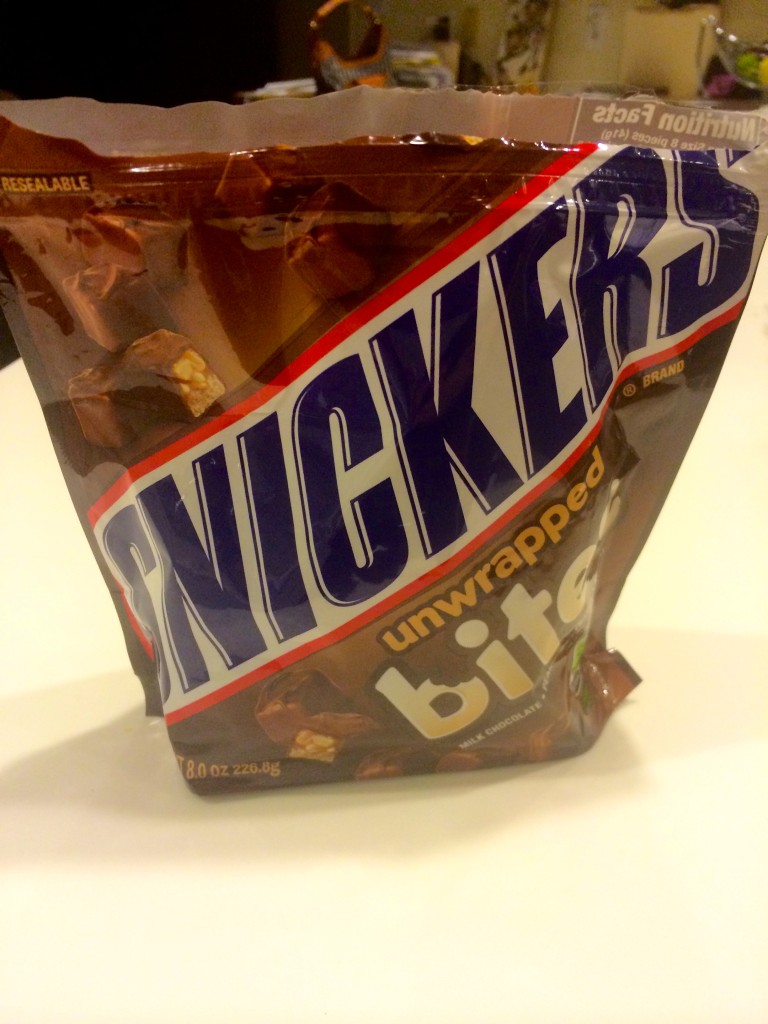 Just when you think, "Hailey how could these get any better??", you break out these bad boys: mini snickers bars to finish the cupcakes off.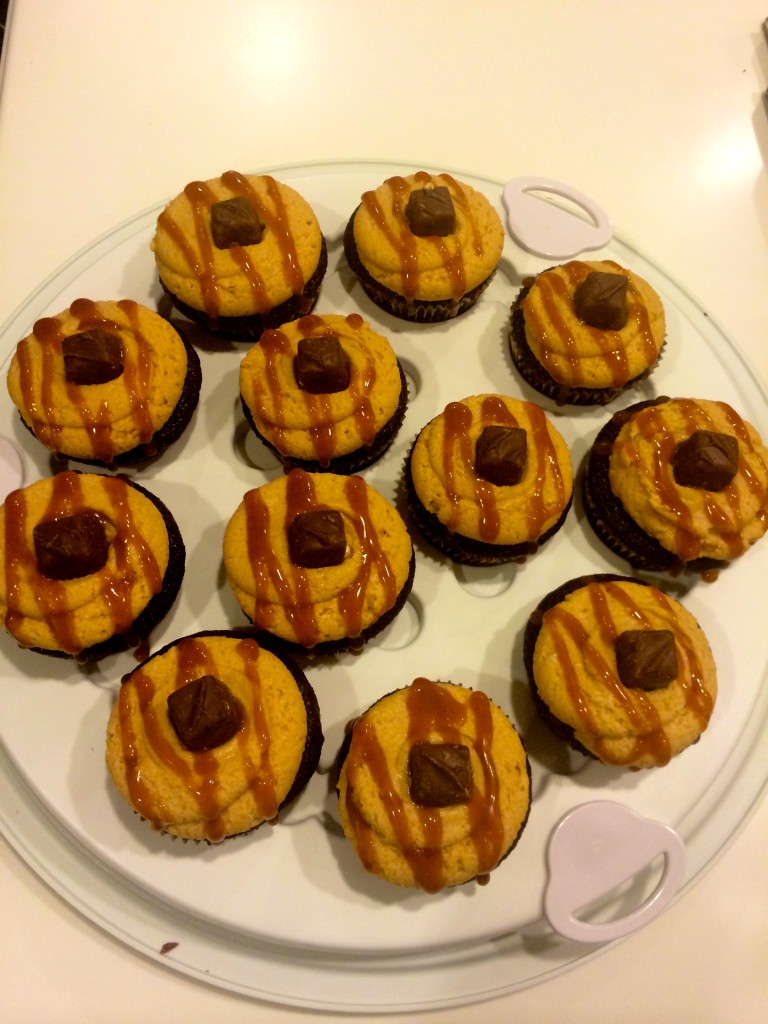 Aaaannndd the money shot, the perfect balance of sweet, salty, rich, and fluffy. Food porn at it's finest.
Chocolate cupcakes (makes 12) recipe adapted from Hershey's:
1 cup sugar
3/4 cup plus 2T all-purpose flour
1/4 cup plus 2T HERSHEY'S Cocoa
3/4 teaspoons baking powder
3/4 teaspoons baking soda
1/2 teaspoon salt
1 egg
1/2 cup milk
1/4 cup vegetable oil
1 teaspoons vanilla extract
1/2 cup boiling water
1. Heat oven to 350°F. Put cupcake liners in a muffin tin.
2. Stir together sugar, flour, cocoa, baking powder, baking soda and salt in large bowl. Add eggs, milk, oil and vanilla; beat for 2 minutes until smooth. Stir in boiling water (batter will be thin). Pour batter into prepared pan.
3. Bake 15 minutes or until wooden pick inserted in center of cupcake comes out clean.
Peanut Butter Frosting:
3 cups powdered sugar
1 cup creamy peanut butter
1 stick of butter
1 teaspoon vanilla
3T milk
1. In a stand mixer whip butter and peanut butter on medium speed until smooth.
2. 1 cup at a time mix powdered sugar in, and then add your vanilla and milk until everything is smooth. You may need to add more milk, just go by how it looks.
3. Whip for a few minutes until everything is combined and fluffy.
Salted Caramel Sauce:
1/2 cup sugar
3T butter
1/2 teaspoon vanilla
1/2 teaspoon salt
1/4 cup heavy cream
1. Melt sugar over medium heat until golden and completely liquid.
2. Add in your butter and whisk until combined.
3. Take the caramel off the heat and add in the vanilla, cream and salt.