This morning we arrived in the beautiful Barcelona! But first, let's talk breakfast.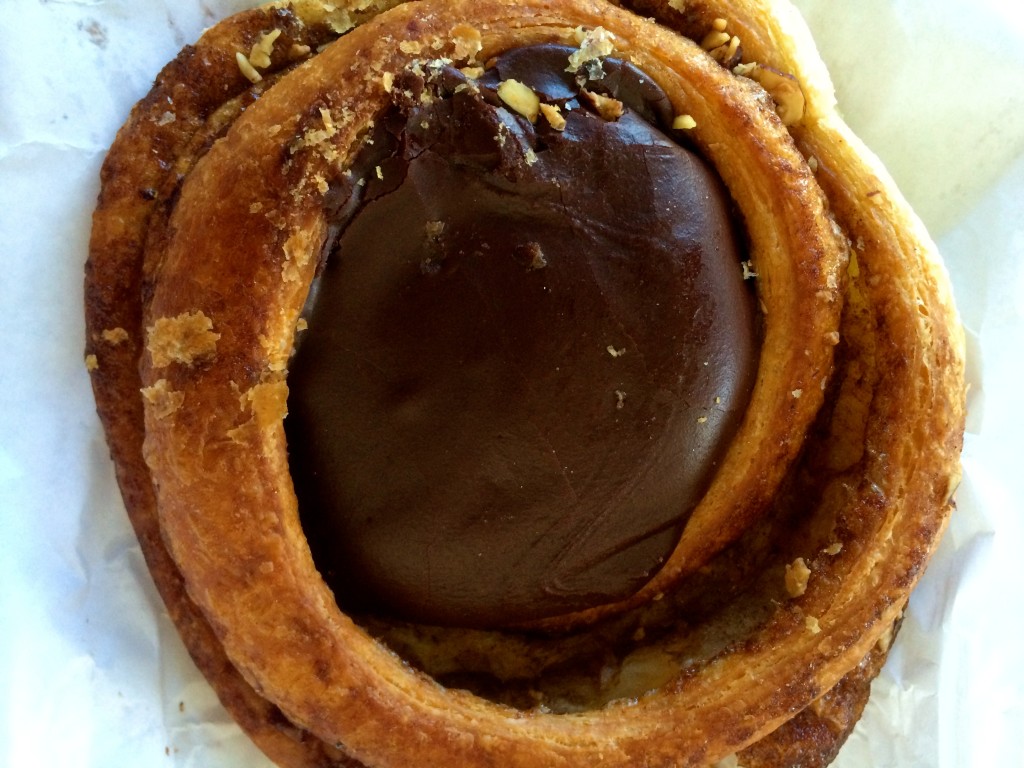 I found this gem called the chocolate snail at the Copenhagen airport: flaky cinnamon-sugar pastry filled with the creamiest, densest chocolate ganache ever. Ugh it was almost too good to be true. Sorry, back to Barcelona.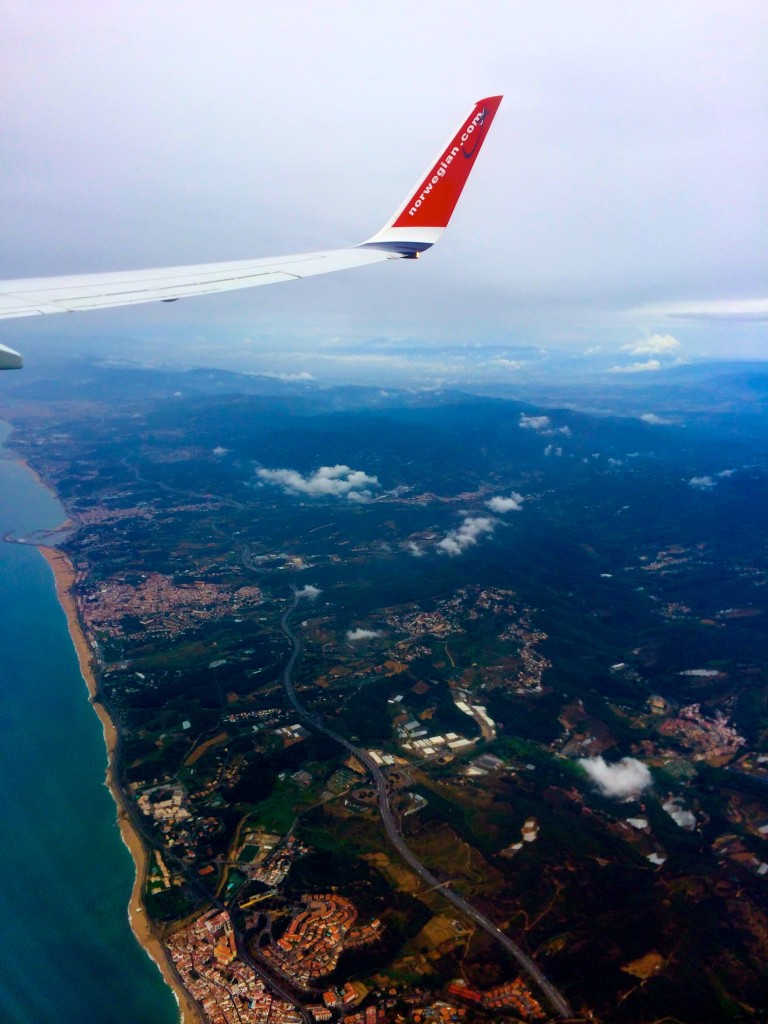 We landed at noon and headed straight to the center of the city to see some of the famous buildings, and eat tapas of course. You can probably imagine which activity I suggested.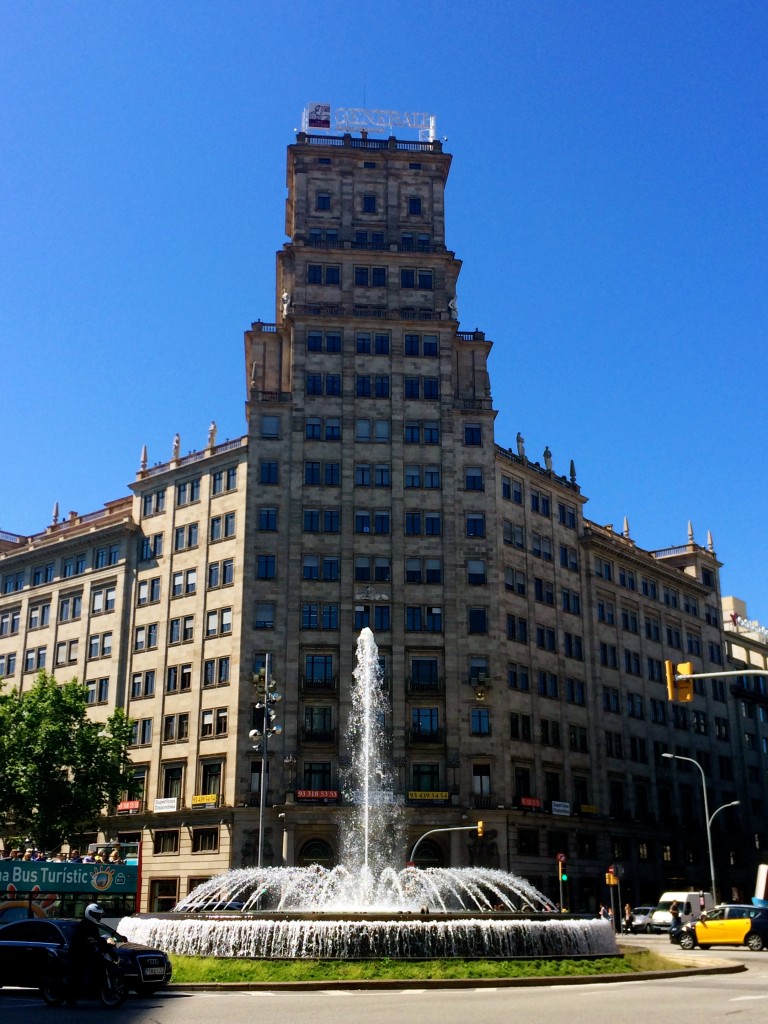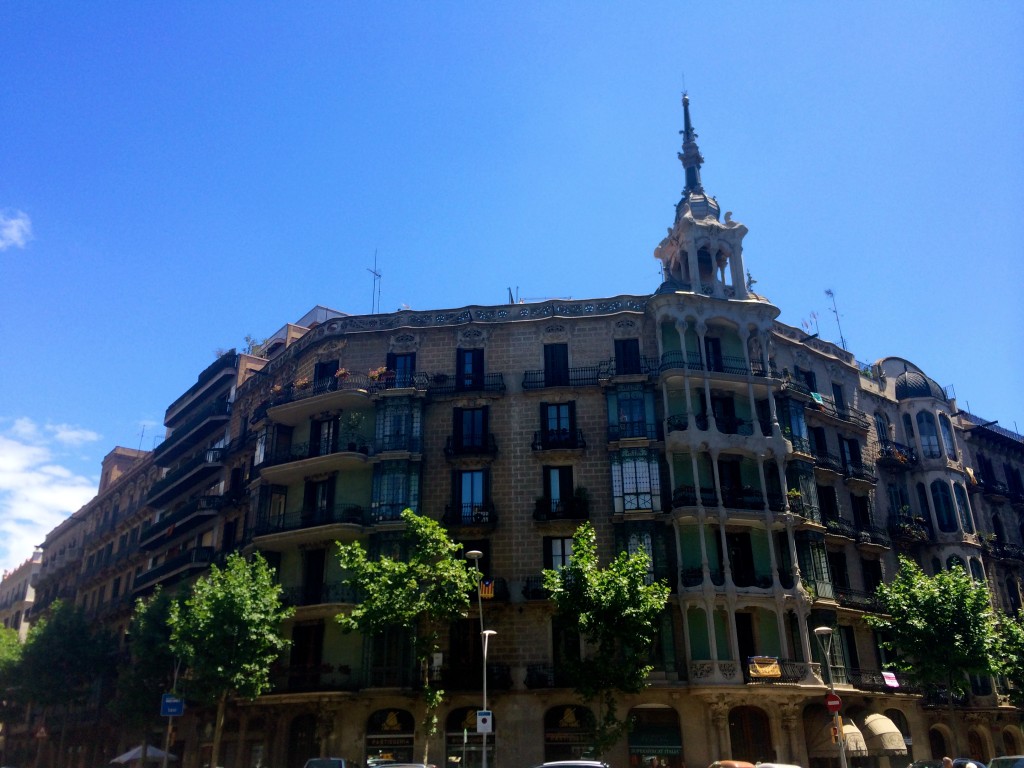 The buildings, especially the famous architect Gaudi's house (the one right above) were some of the best I've seen in Europe so far, and I love how colorful everything is here.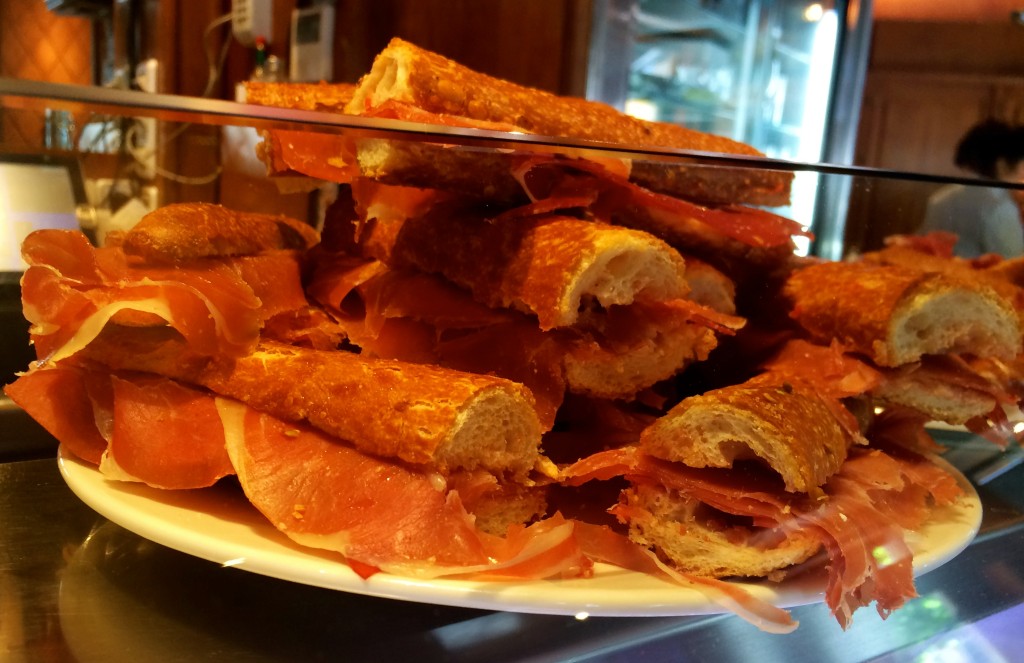 We walked past these sandwiches beckoning me from a cafe window, so I obliged and went inside of Cervercería Catalana.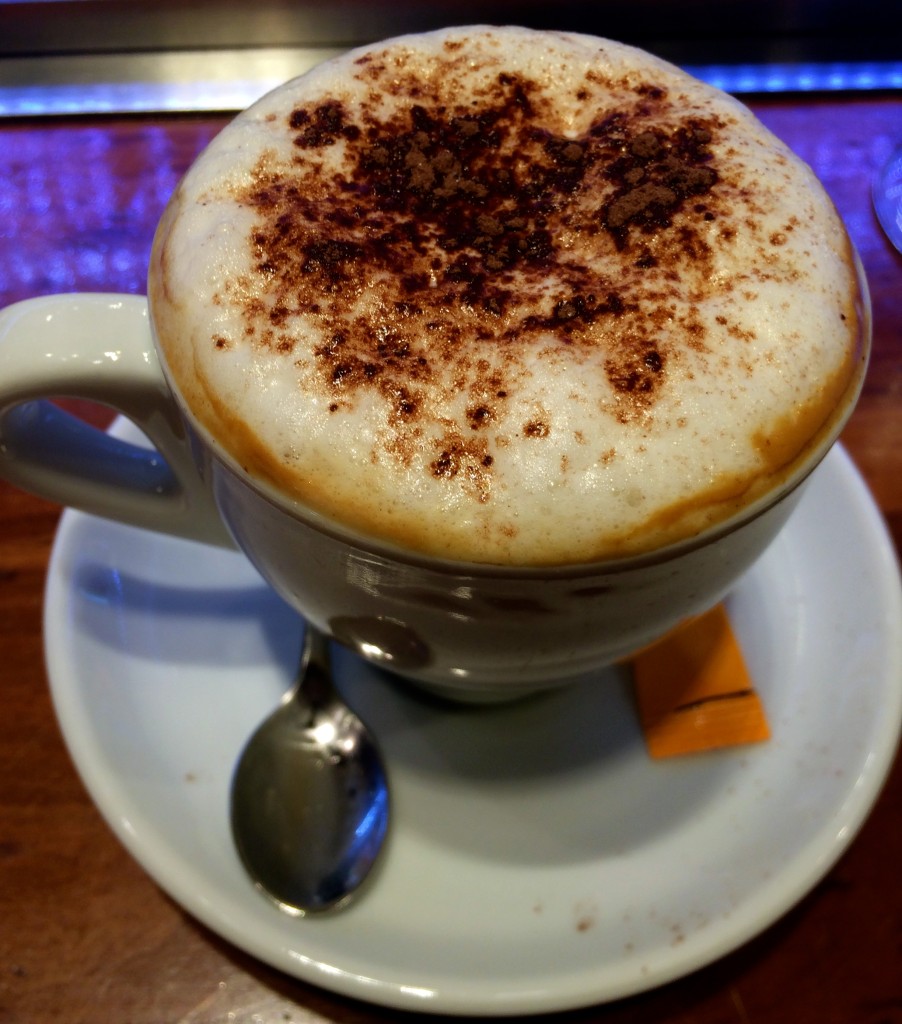 After a cocoa topped cappuccino, I ordered, and ordered, and ordered some of the impressive tapas displays.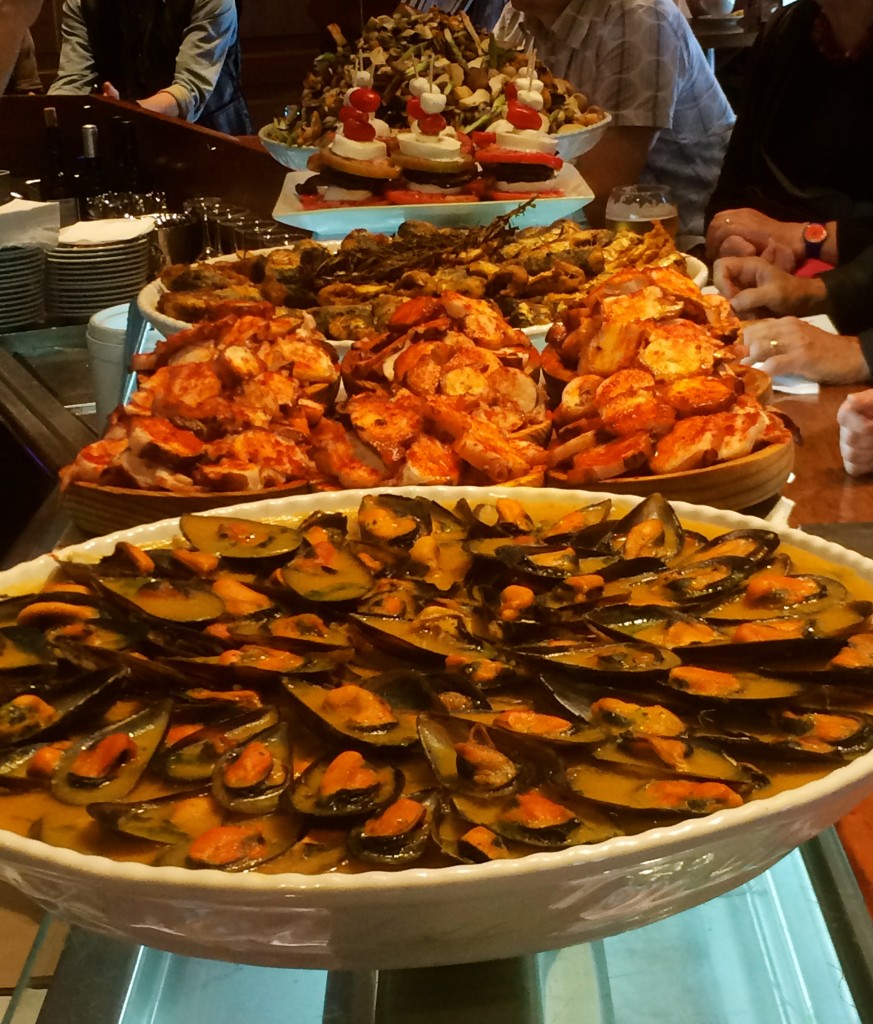 I was secretly hoping that the massive platters of marinated seafood were one serving, but I quickly learned otherwise…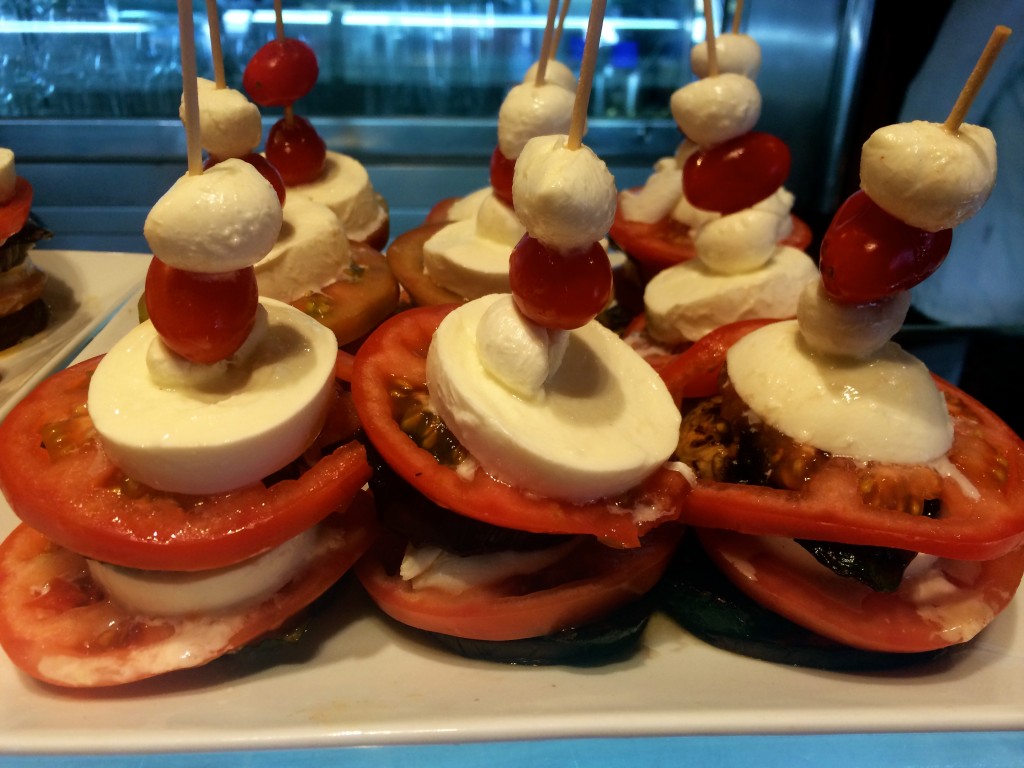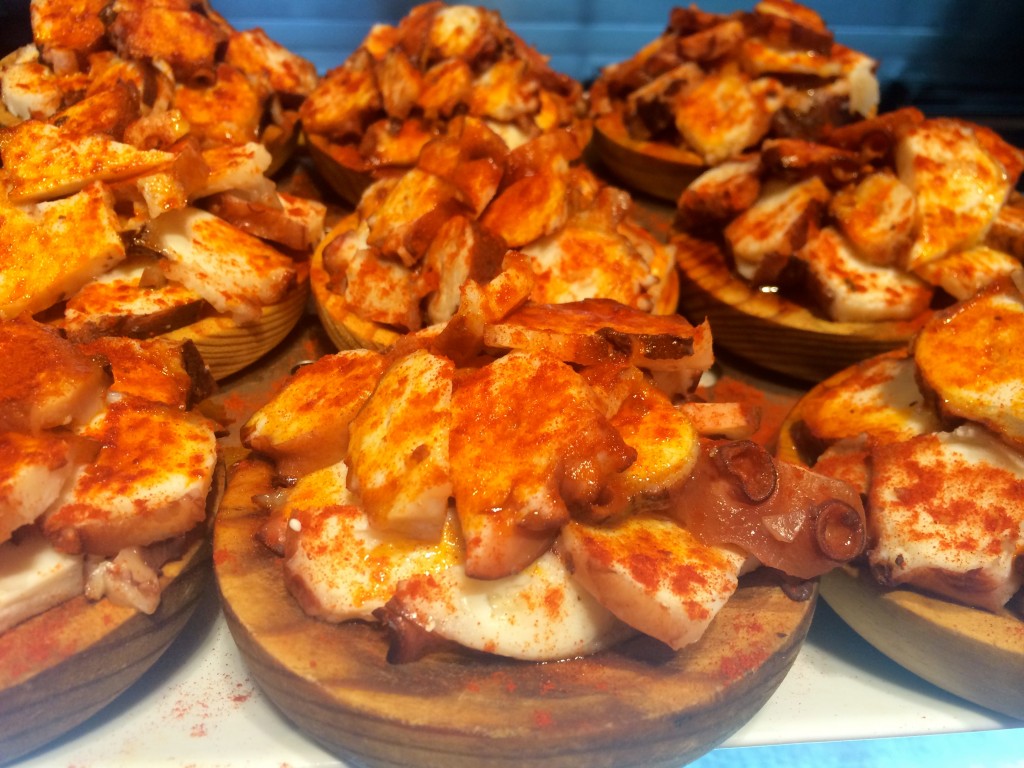 Fresh mozzarella stacked on tomato slices and drizzled with balsamic glaze, and squid with paprika.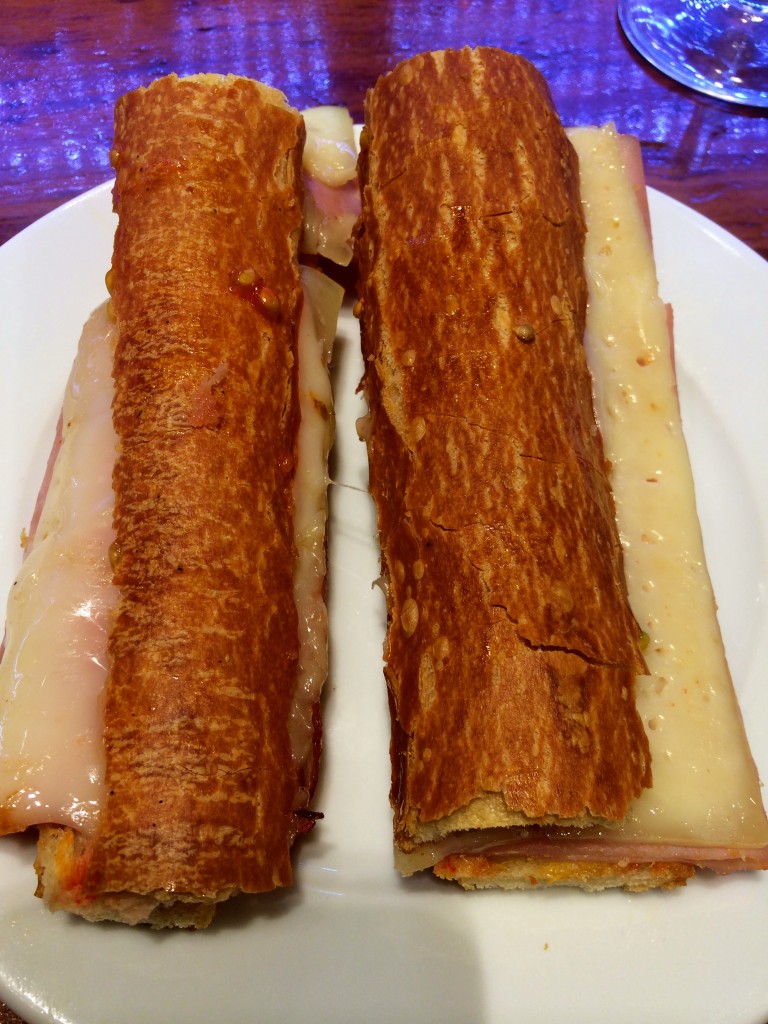 The most simple yet incredible ham and cheese sandwiches. The combination of homemade crusty bread smeared with tomato,  cured ham, and the sharpest meltiest cheese was perfect.
In a food coma and in desperate need of a nap, we headed back to our hotel for a quick siesta before going out.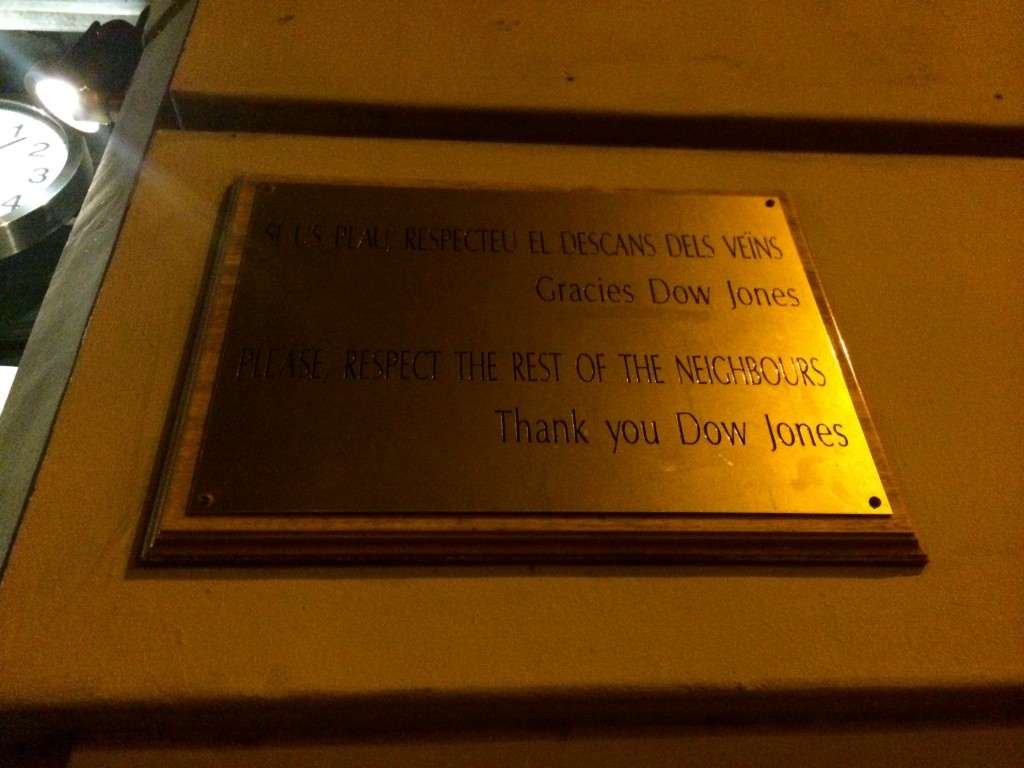 After talking to people who had studied abroad in Barcelona, they all suggested we go to the Dow Jones bar.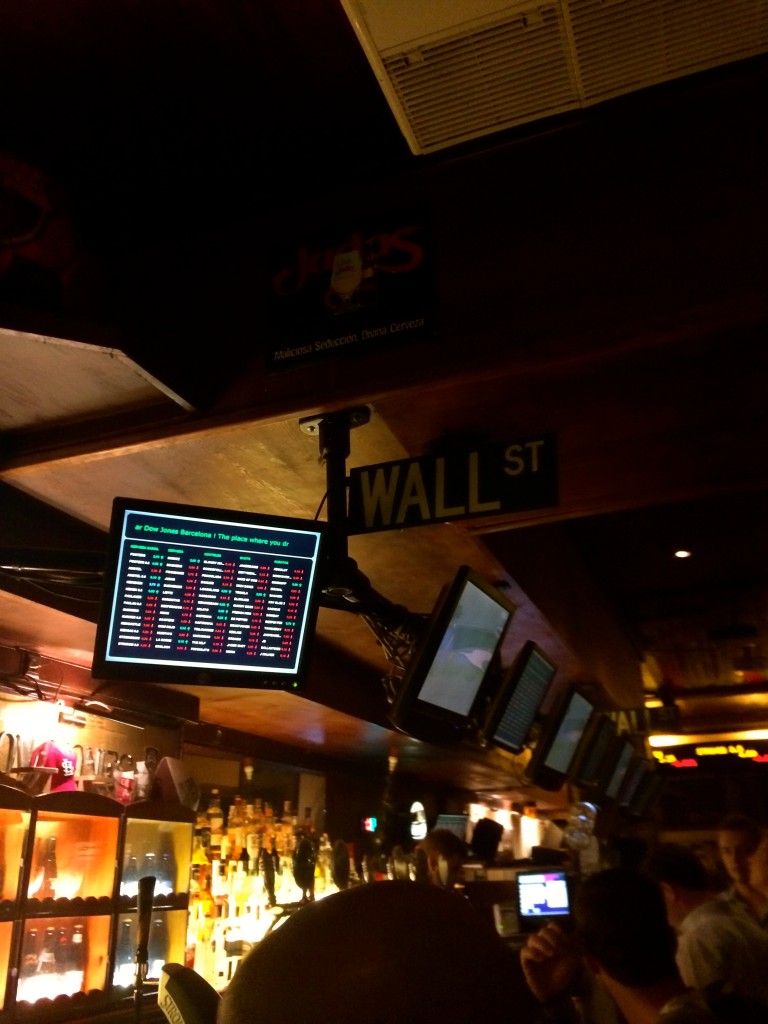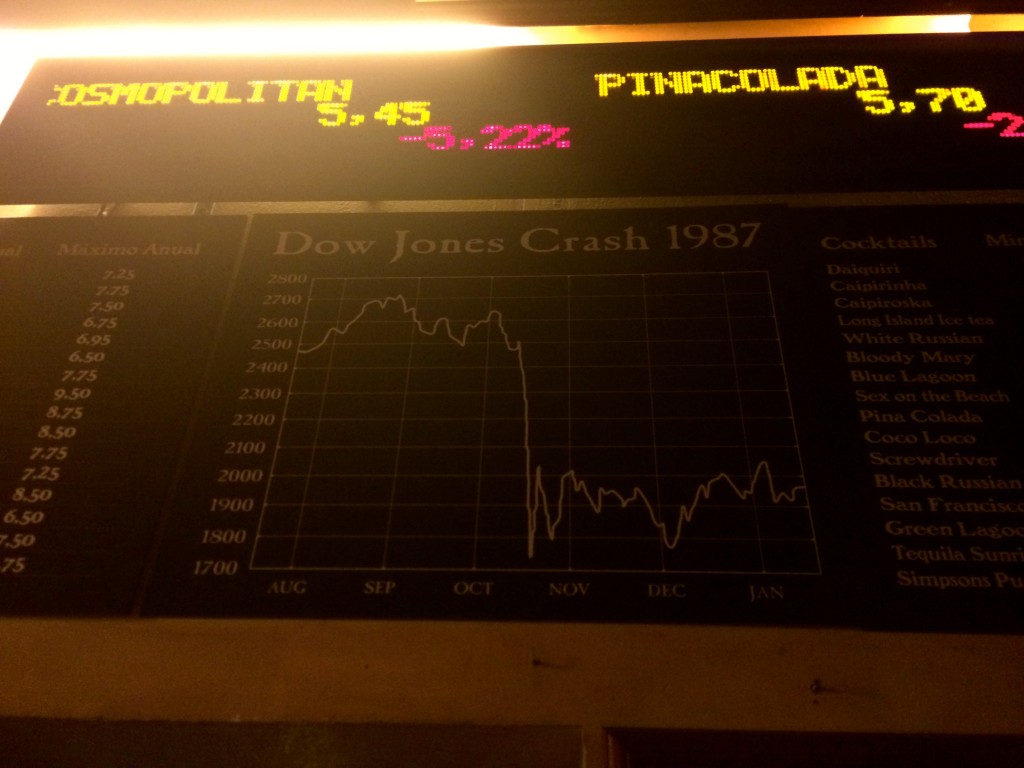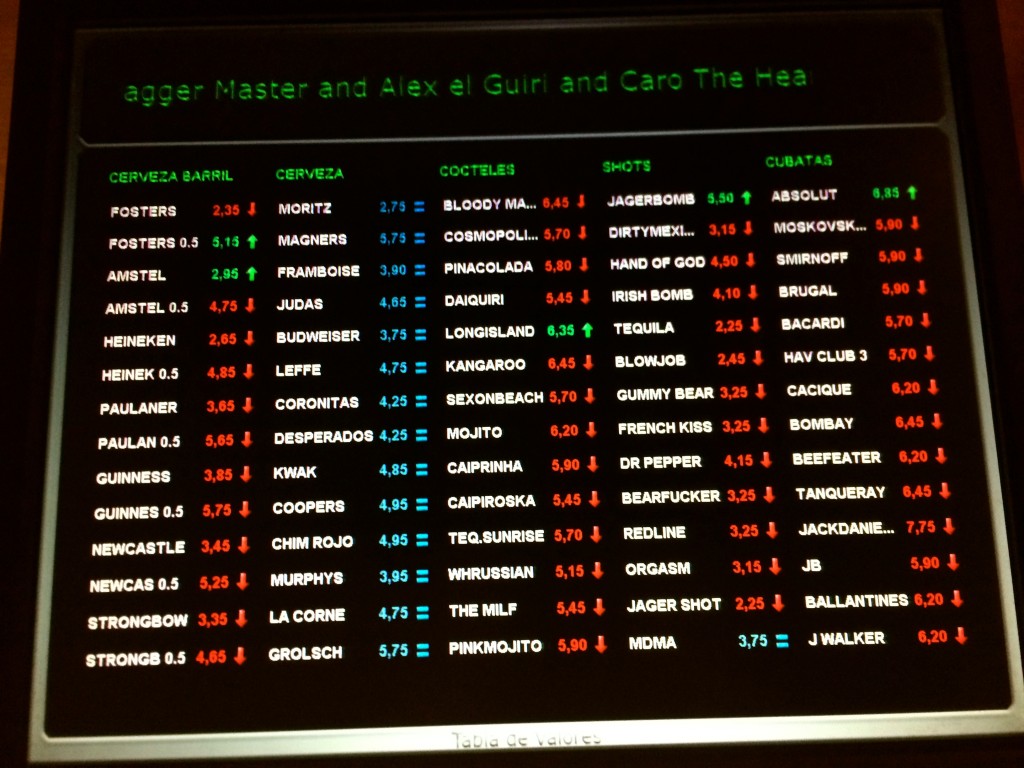 This place was so tourist-y, but in the best way possible. They sought to recreate the environment of the NY stock market, but as an alcoholic version. What's not to love??  There were TVs with a list of all the drinks, and as the popularity of a drink went up, the price did too.
All the boys bought long islands, so you can see from the screen above that the price started climbing, along with their chance of not being able to walk home. Not that that happened to anyone…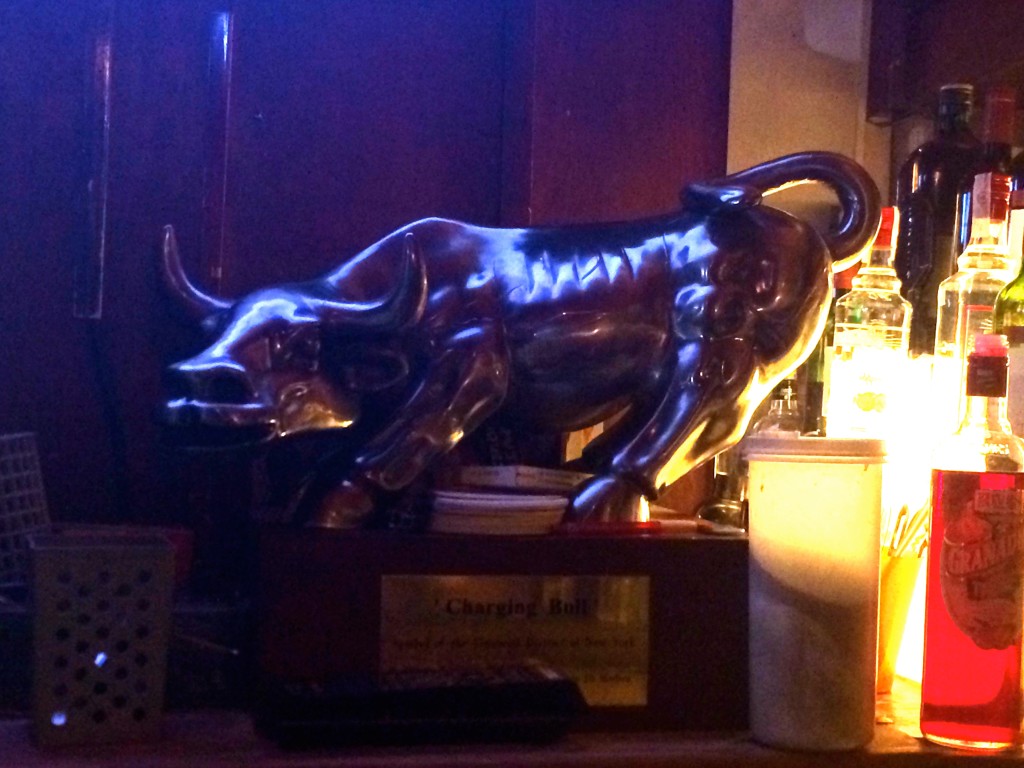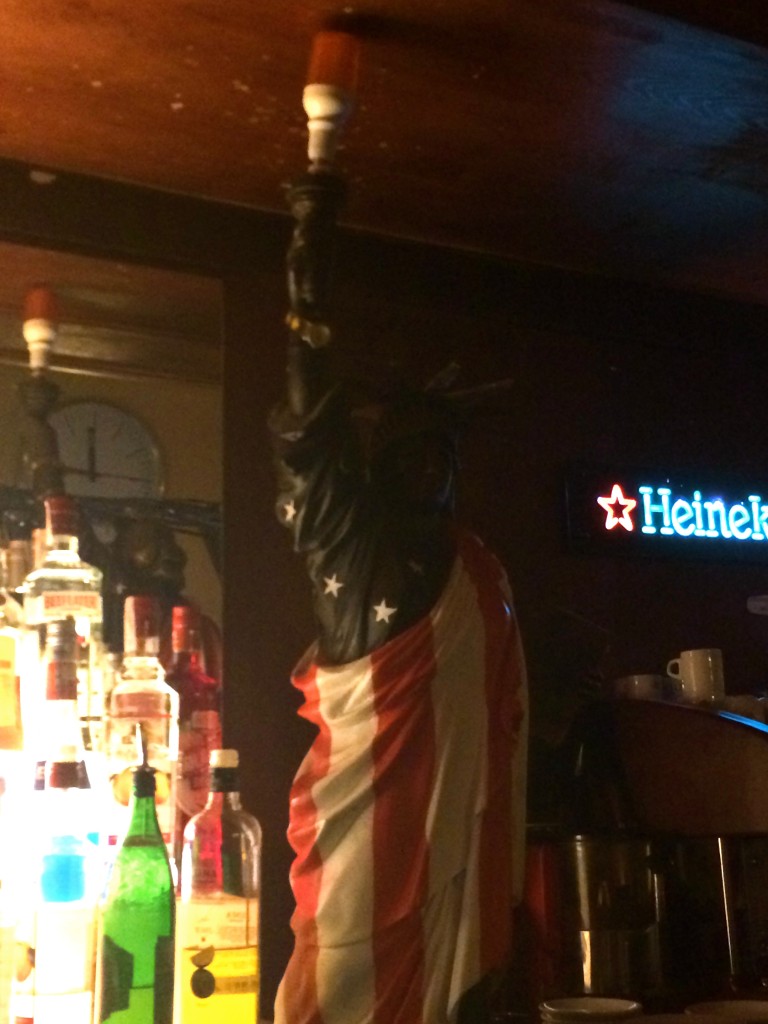 The bar was filled to the brim with Americans visiting the area, and taking comfort in familiar sights, like the statue of liberty perched by the gin.
Grace, Olivia, and I right before the stock market crash.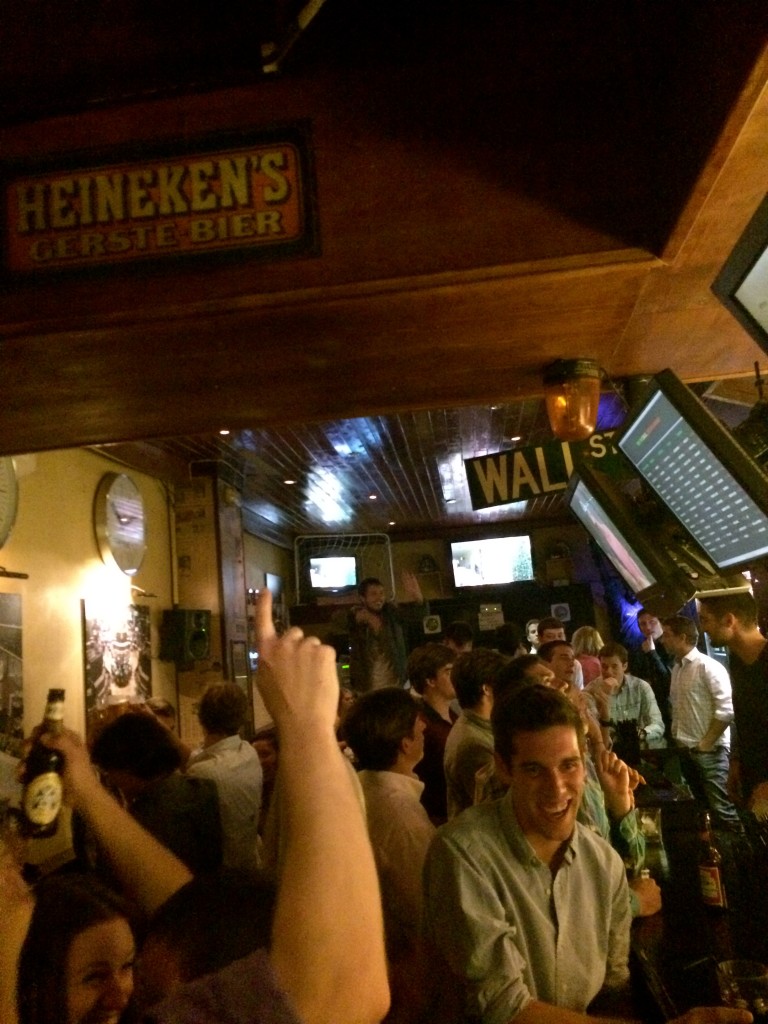 As soon as the bells blared that the stock market crashed, everyone raced to the bar to buy anything and everything.