Sometimes my favorite recipes come from little time to eat, a somewhat empty fridge, and a very cranky me before the hangry takes over and I accidentally truck through a jar of Nutella. It happens to the best of us…
This 'meal', that's almost too easy to call a meal, came from the exact scenario I described above. The entire thing takes me one pan, 10 minutes, and 5 ingredients. It's magical. Plus, every time I type the word sauté I get to practice adding the fancy accent on the e at the end (option + e + e for my Mac users). It's the little things right?!
I've become mildly obsessed with the combination of the garlicky slightly spicy kale, sweet onions, creamy white beans, and fried egg on top. I've made this twice a day, every day this week, which goes to show you how simple and delicious it is!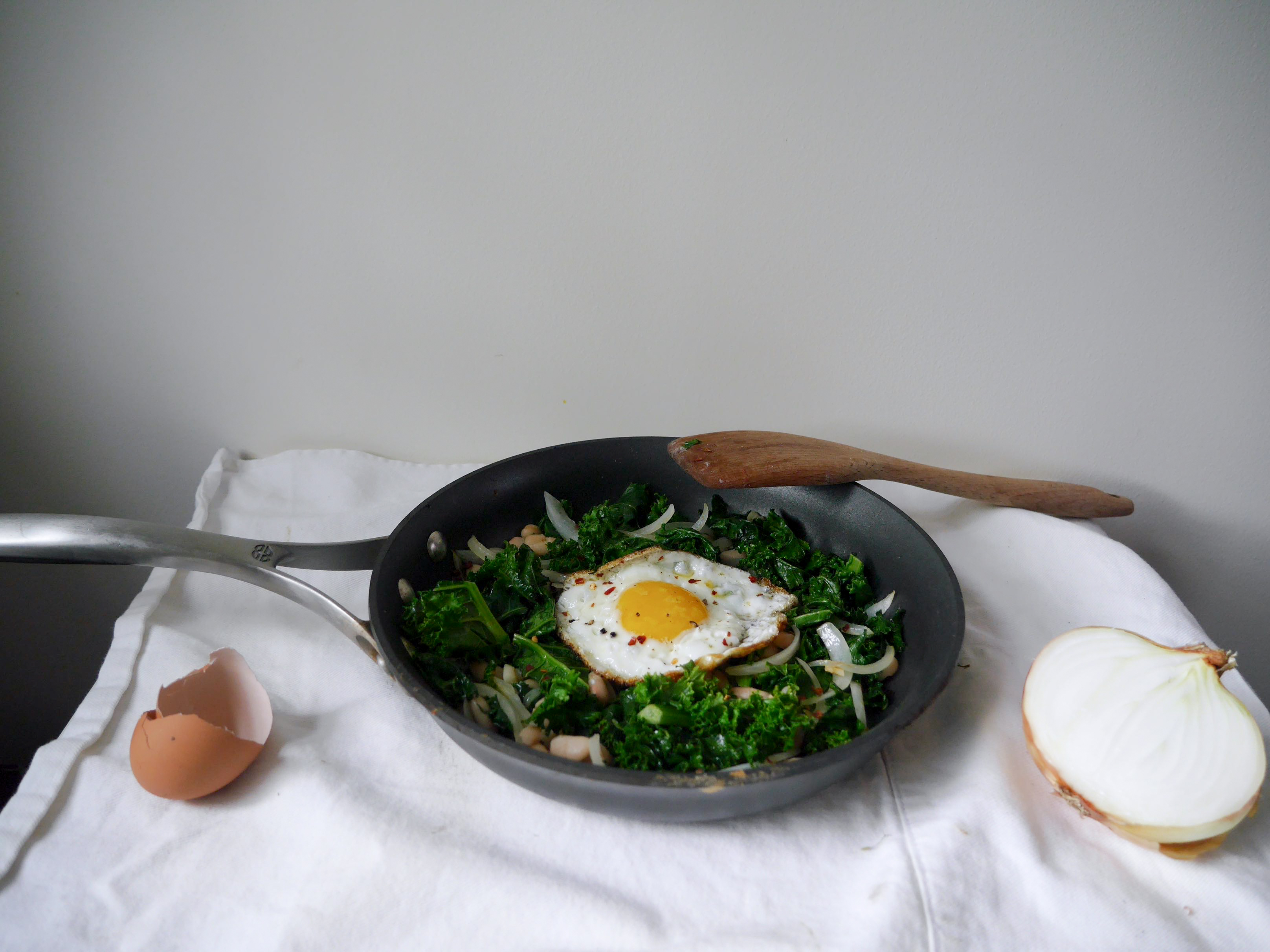 Here's how it goes: sauté garlic and onions until fragrant, add in a few big handfuls of kale, and tip in a half can of white beans. Fry an egg, annnnnnnd you're done! I'll show you: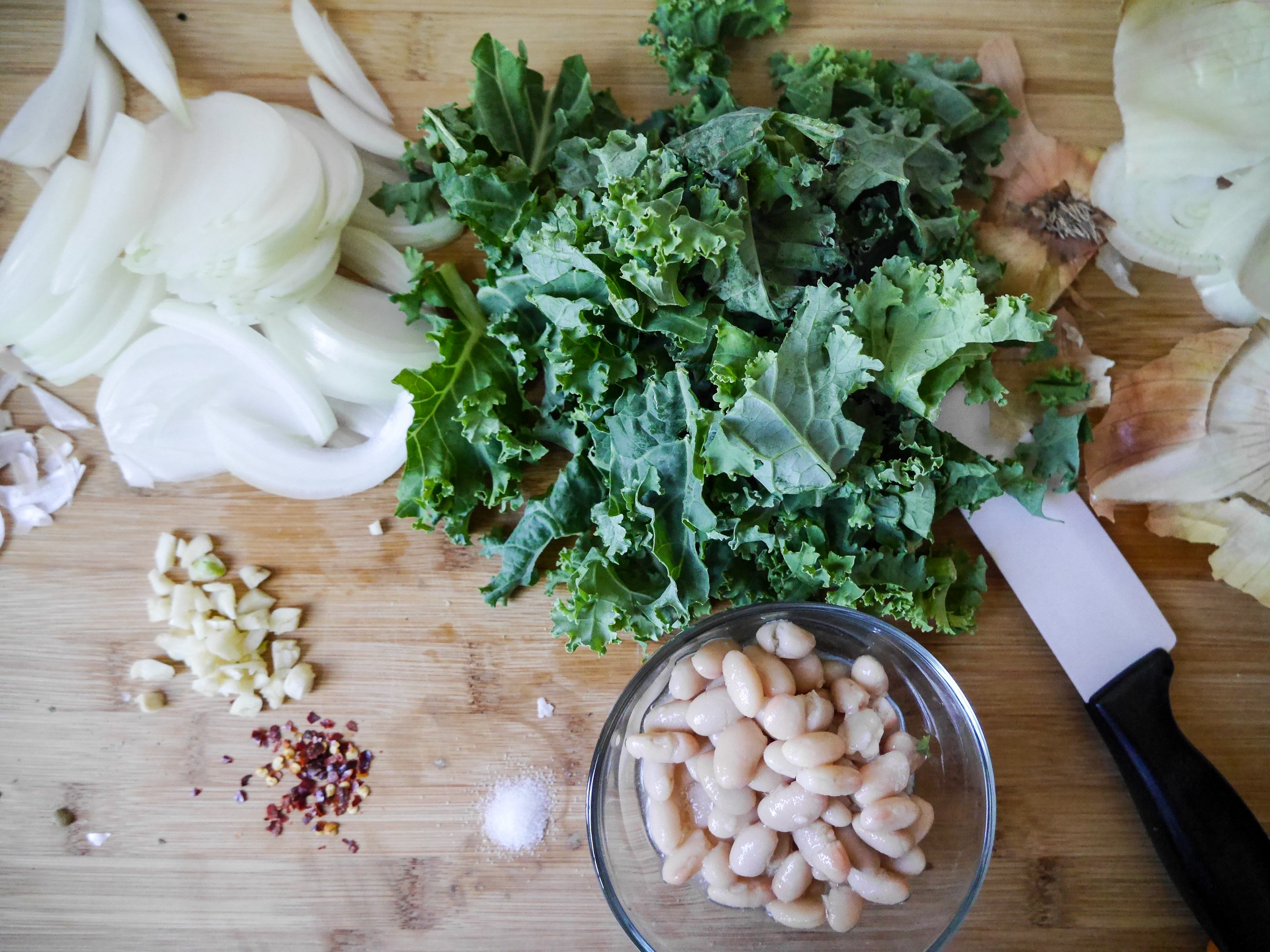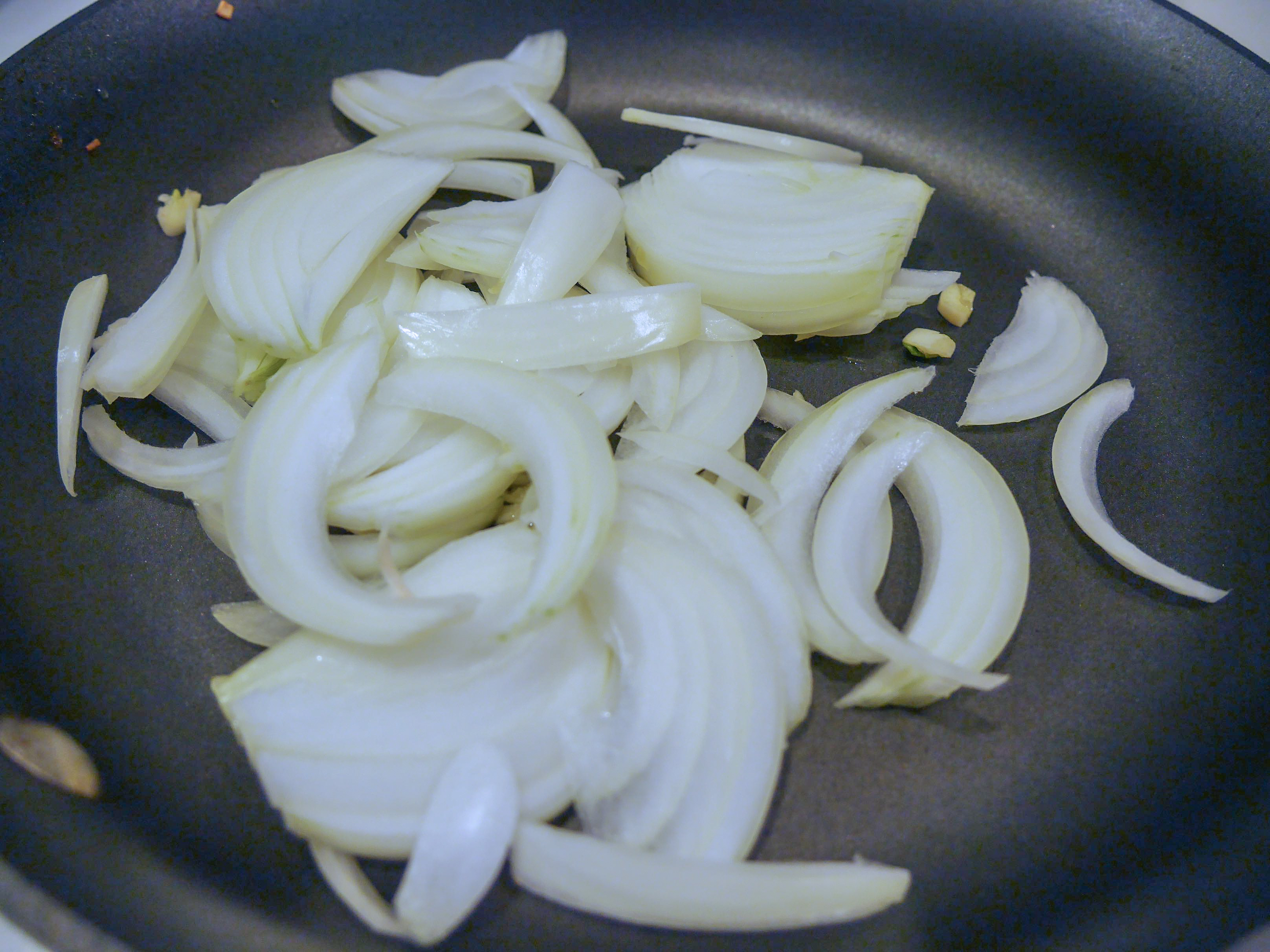 Slice up half of an onion into thin half moons, and roughly chop a clove of garlic. Sauté over medium heat for a minute or until onions are slightly translucent.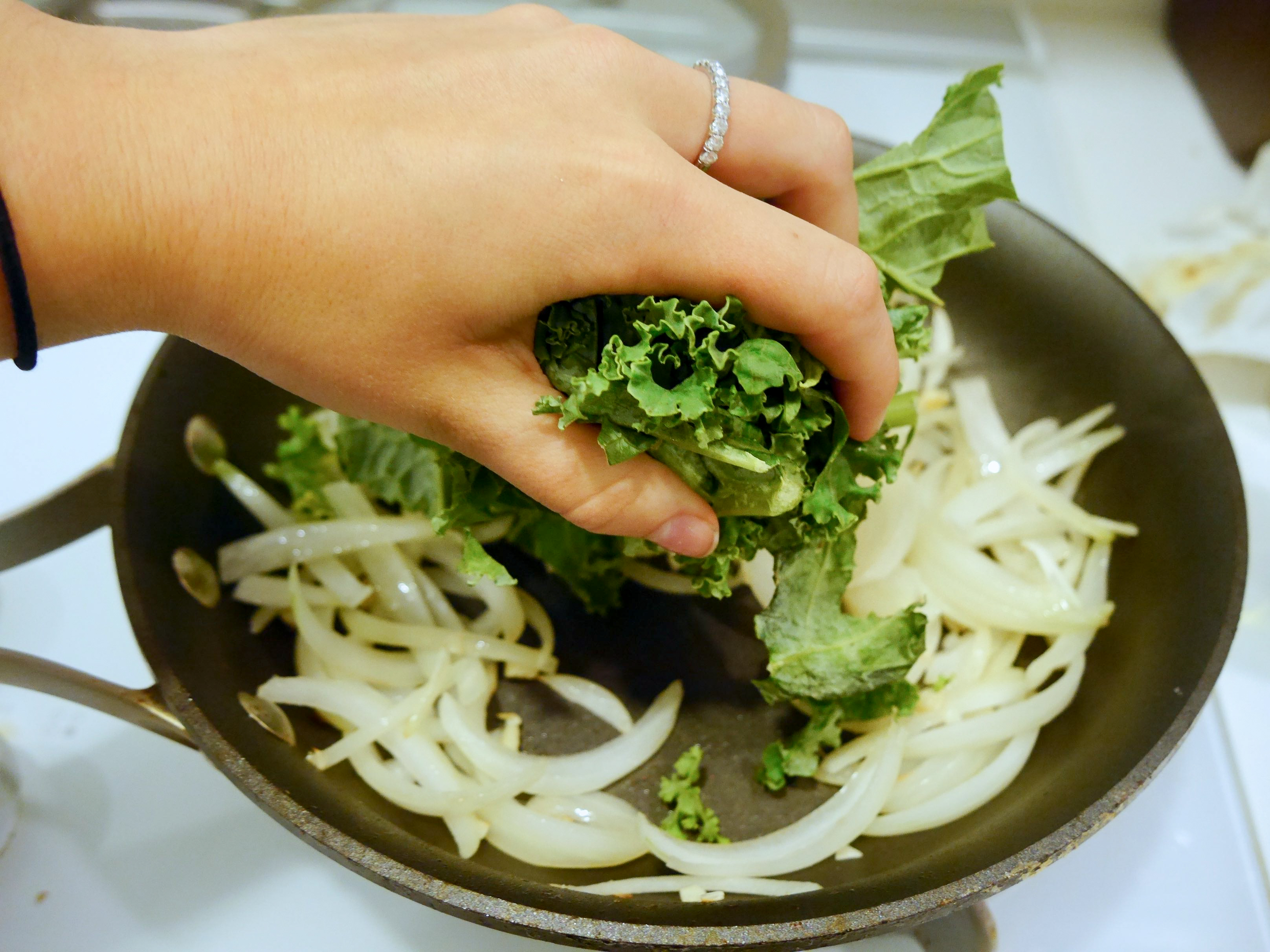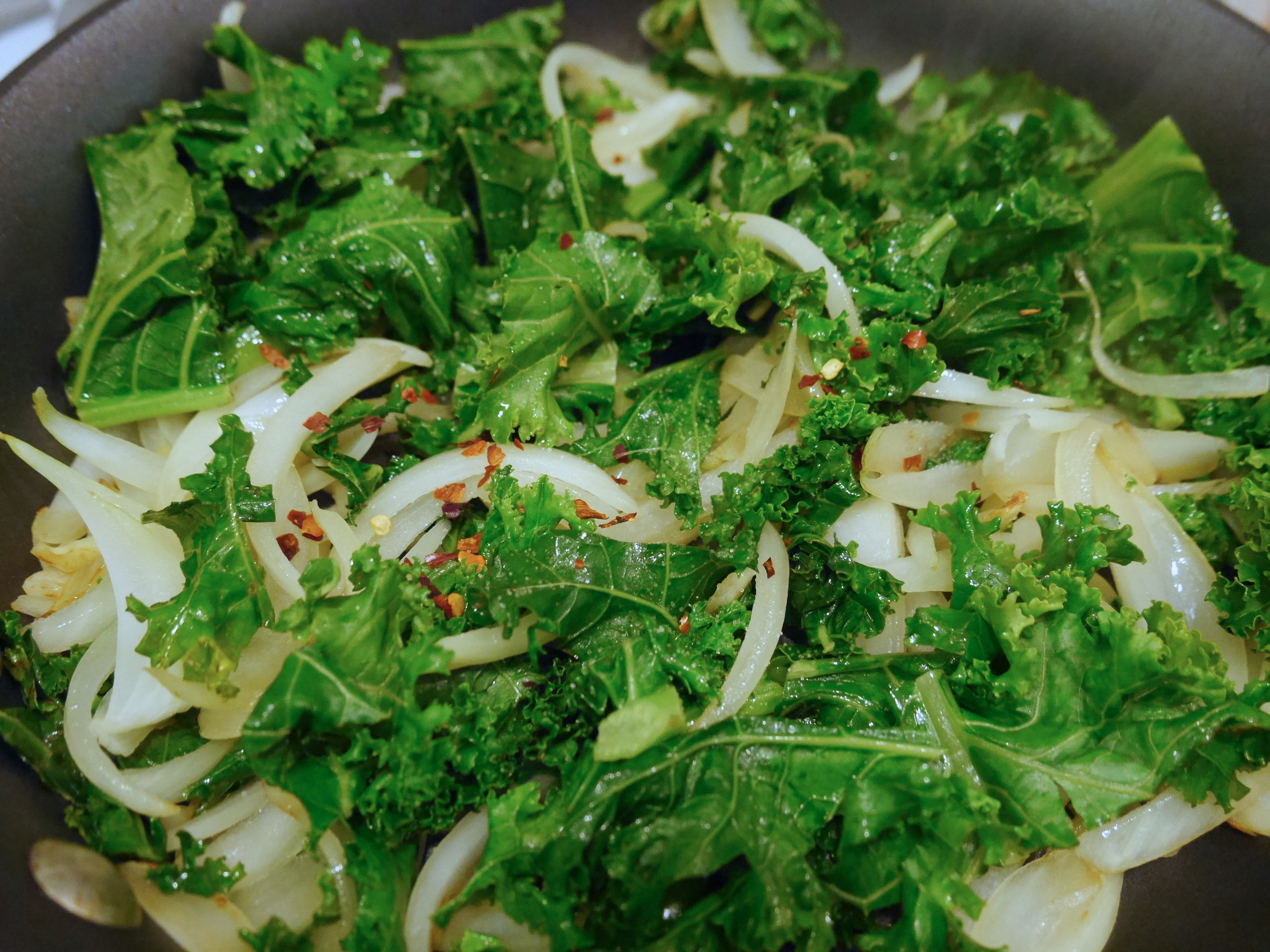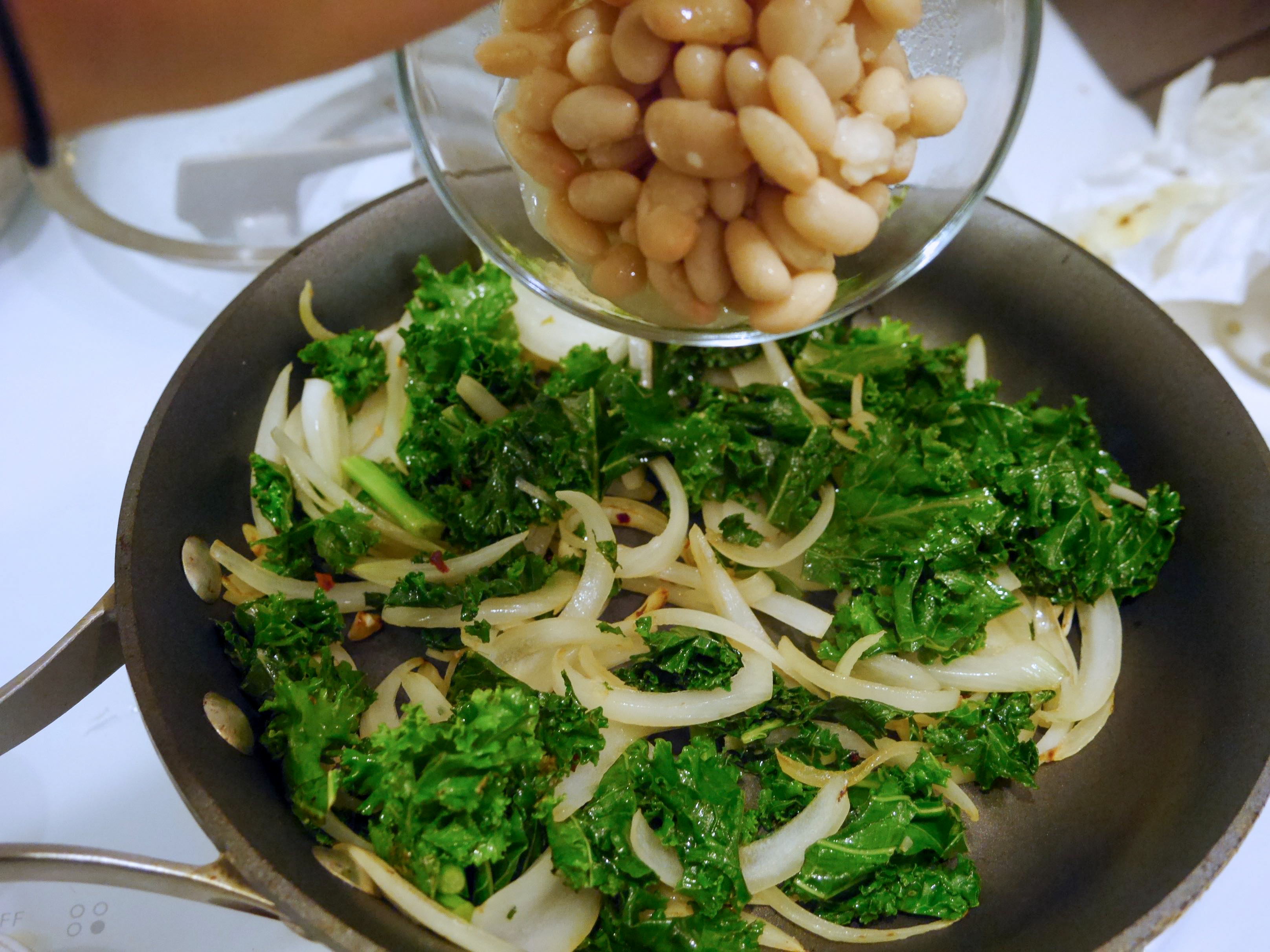 Add in a few big handfuls of kale, chili flakes, salt and pepper. Sauté for another couple of minutes, or until kale is wilted. Then add your beans.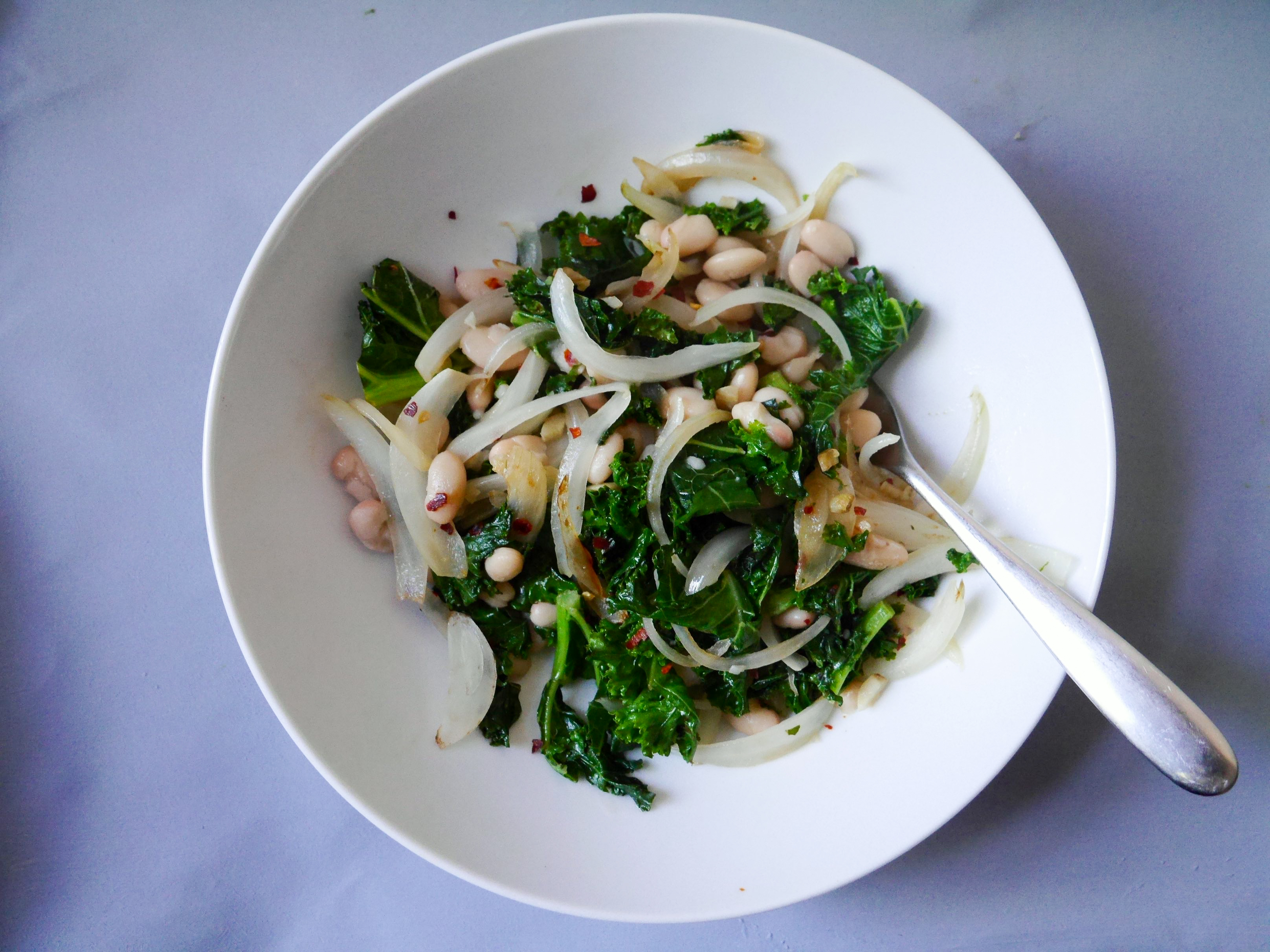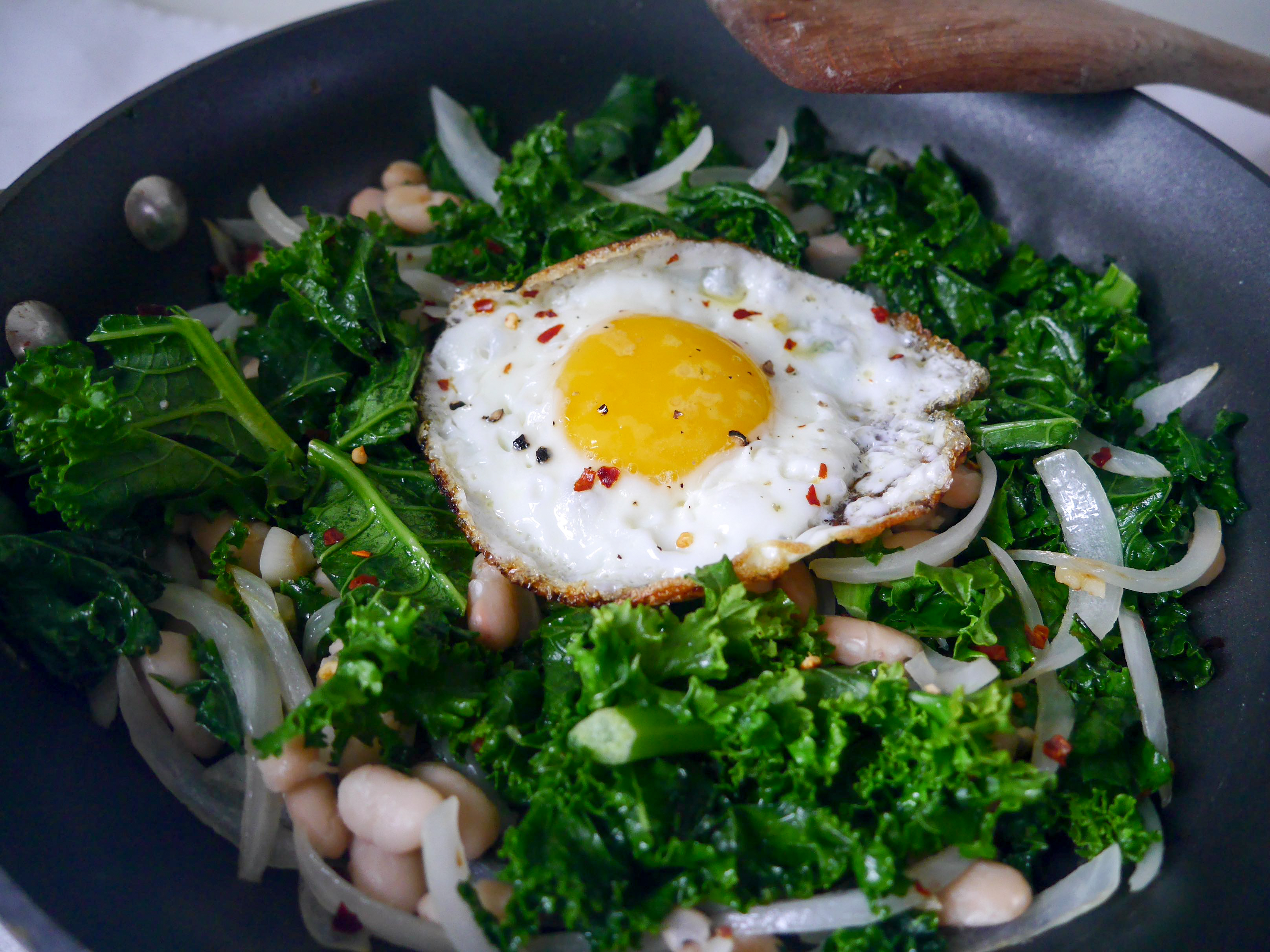 Take off the heat, and fry your egg. I use a ton of olive oil and a very hot pan to get the most beautiful fried egg with crisp edges. See Smitten's Kitchen's post for how to perfectly fry a sunny side up egg!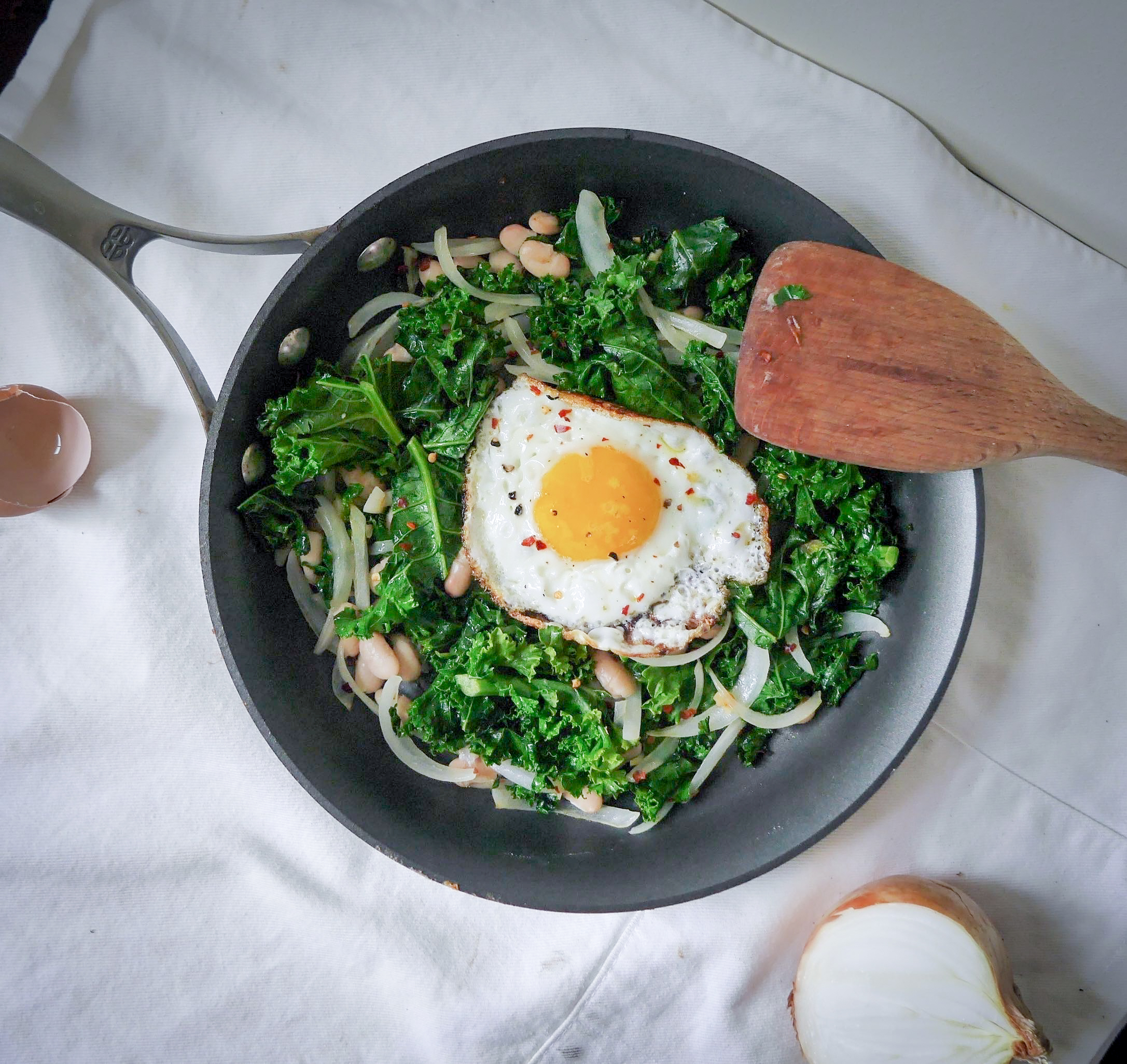 And there you have it! An almost too good to be true meal that takes 5 (main) ingredients, 10 minutes, and has more than your fair share of vegetables! Do you have any quick meals that are your go-tos? Let me know in the comments!
10 Minutes Garlicky Kale and White Bean Sauté (serves 1)
1 Tablespoon olive oil
1 large clove of garlic, chopped
1/2 yellow onion, thinly sliced
2 large handfuls of kale
1/2 cup white beans, drained (I've used northern and cannellini)
Fried egg
Chili flakes
Salt and pepper
In a pan over medium heat, sauté olive oil, garlic, and onion together for one-two minutes, or until onion is translucent and garlic is fragrant.
Add in kale, a pinch of salt and pepper, and a sprinkle of chili flakes if you like spicy. Sauté for another minute or two, or until kale is wilted.
Add in the white beans, give everything one last stir, and top with your fried egg.
Devour, and repeat!