I've been on a bit of a blender kick lately. First it was the acai bowls, then a completely sad attempt at a green smoothie that trust me you don't want pictures of, and then this pesto, which was luckily a success. I went to the farmers market this weekend, and picked up a giant bag of spinach and kale which I somehow deluded myself into thinking that I could eat….
For those of you that have read maybe 2-3 posts on my blog, you can probably tell that there is no way in hell that would happen, especially raw (blech!). So, I needed a way to hide the veggies, and what I decided on was an impossibly vibrant green pesto.
Toasted walnuts, mounds of fresh basil, tons of garlic, and a little parmesan (for good measure) get blended up to make the most fragrant green goop that is perfect tossed with pasta, drizzled on veggies, spread on toasted sourdough, you name it!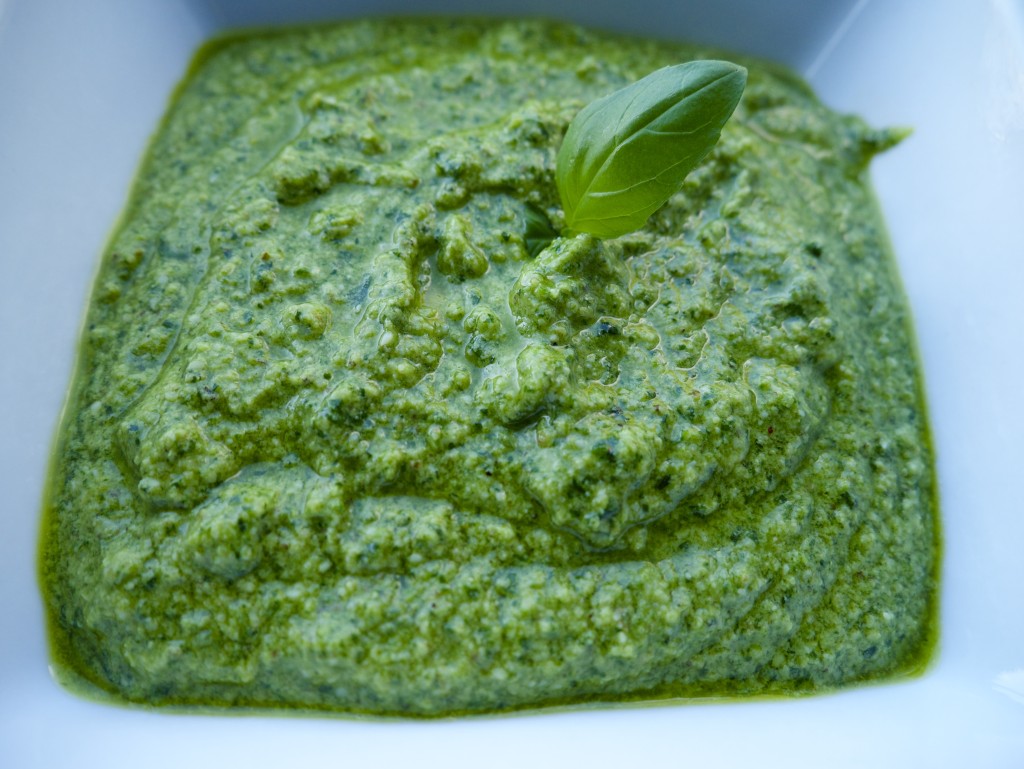 The best part? It takes less than 10 minutes to make! Alright, here we go:
This recipe is crazy easy: just gather together a few handfuls of spinach, basil, and kale, and toss in a blender with toasted walnuts, a little olive oil, parmesan, lemon juice and zest, and a few anchovy filets.
As the ingredients blend into a paste, drizzle in more olive oil until you have a thick sauce.
I decided on serving the pesto mixed into with pasta and broccoli, and topped with a few slices of avocado since you can't have too many healthy fats right??
The pesto keeps beautifully; just freeze in ice cube trays and then put the little pods of pesto into a ziploc bag for when you need a fresh sauce! Also, if you don't have both spinach and kale (I don't blame you) just use one or the other, and feel free to omit the anchovies if you're not a fan!
Spinach, Kale, and Walnut Pesto (makes about 2 cups) recipe adapted from here
1 cup spinach
1 cup kale
1 cup fresh basil leaves
1/2 cup toasted walnuts
4 cloves garlic (peeled and roughly chopped)
1/2 cup grated parmesan
1 t salt
1 t pepper
Juice and zest from half a lemon
2 anchovy filets
1/2 cup extra virgin olive oil
Combine spinach, kale, basil, walnuts, garlic, parmesan, salt, pepper, lemon zest and juice, anchovies, and 2 T of olive oil in a blender. Pulse to form a paste.
Scrape down the sides of the blender, and blend again, this time slowly pouring the rest of the oil in.
Store in the fridge for a week or in the freezer for a month.